Weekend Ready In Off Duty Jumpsuits
Friday, January 25th, 2019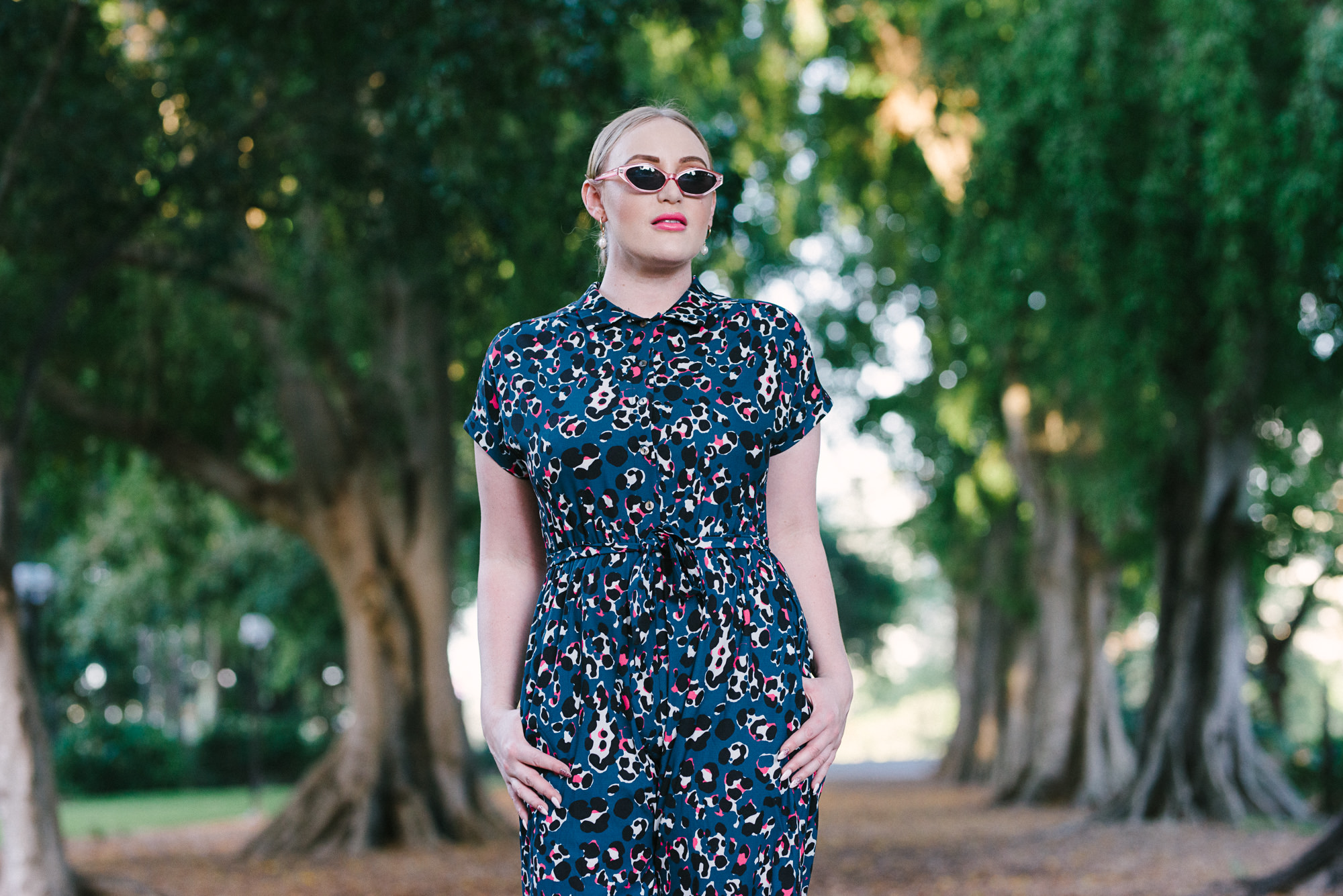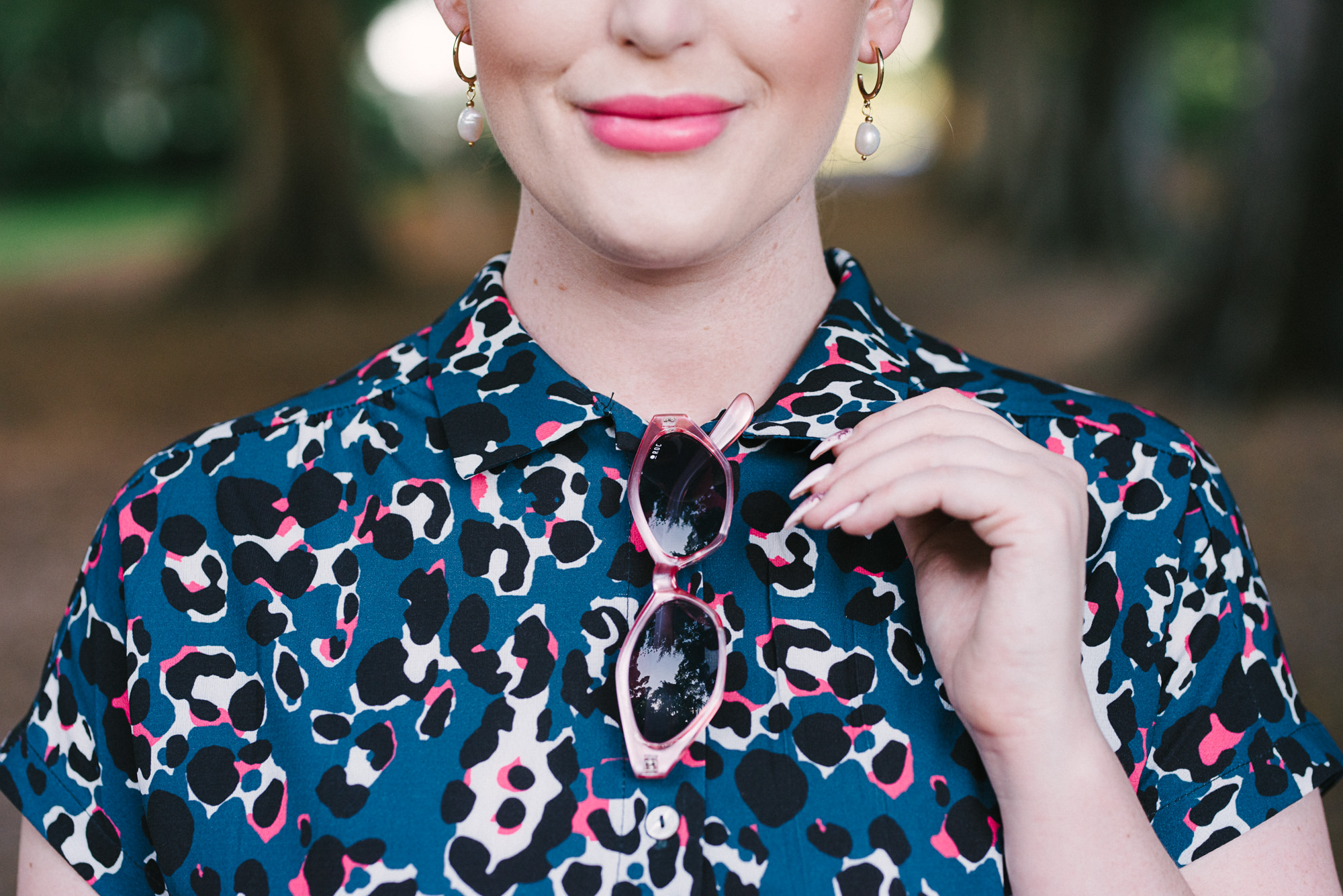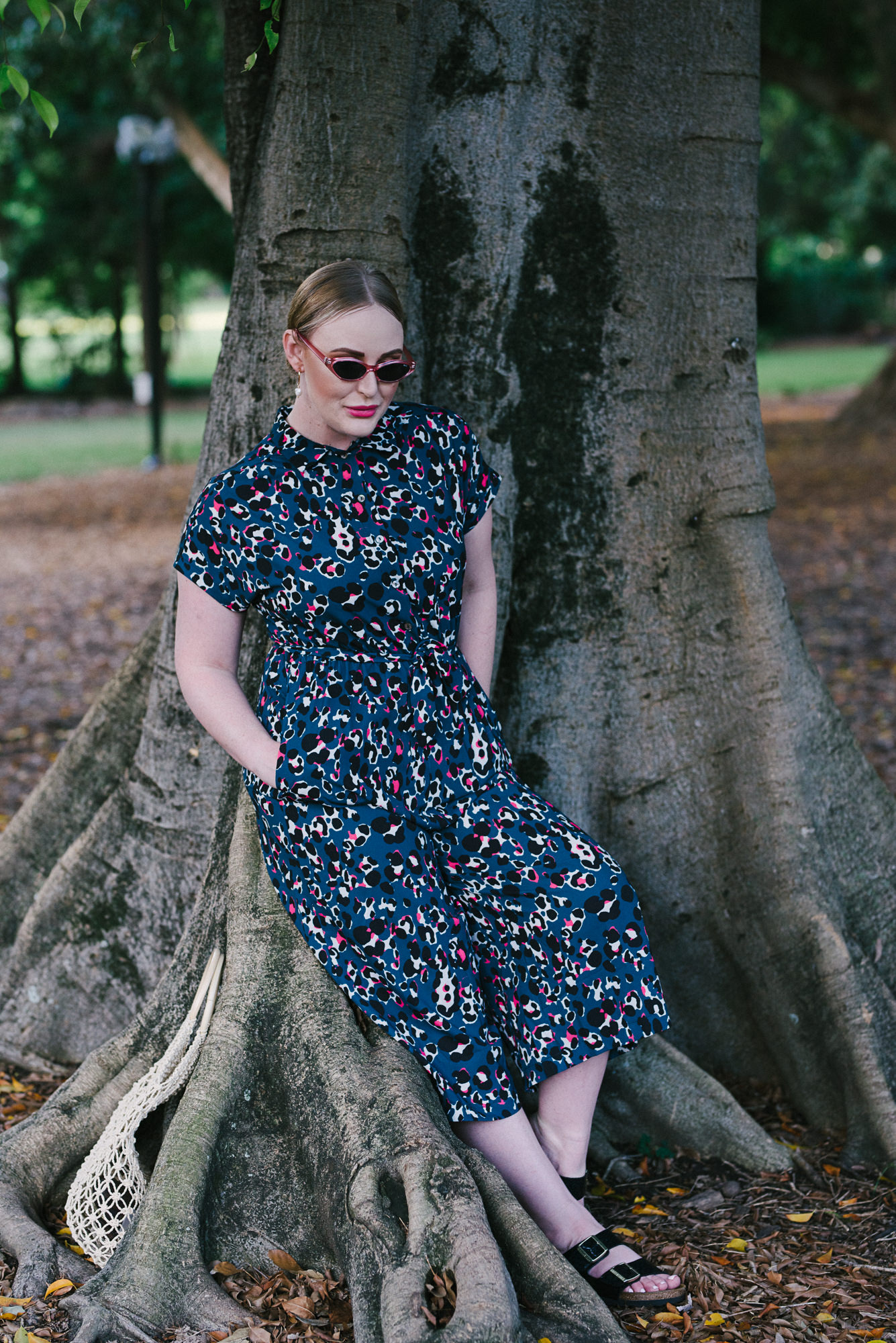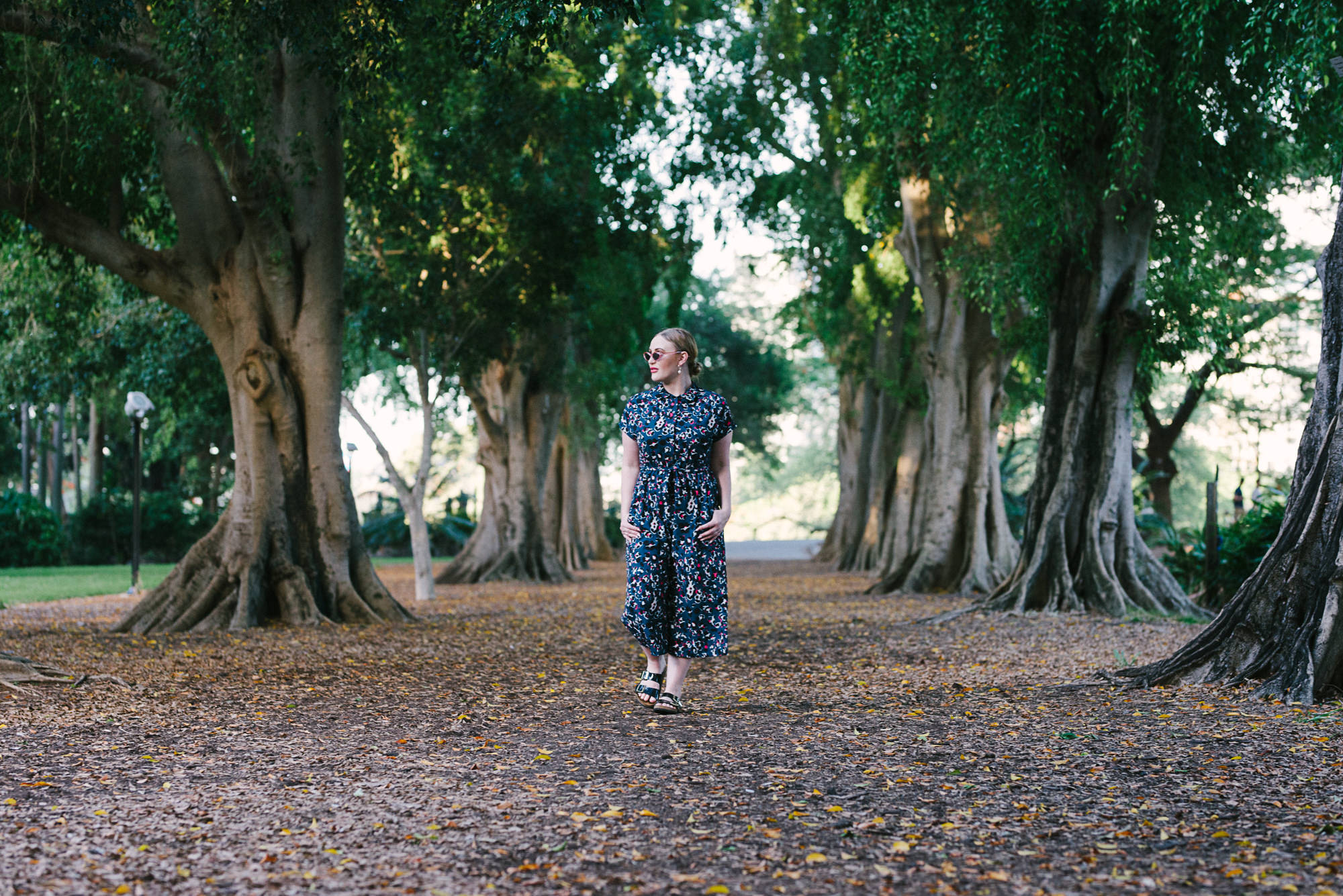 Little Party Dress Tasty Animal Print Jumpsuit, Adorne Woven Tote (similar style here) and Pearl Drop Huggy Earrings, Roc Eyewear Let's Bumble Shades, Birkenstock Arizona Slides.
Australia Day weekend is on the horizon and I'm striding into the long weekend wearing an off duty jumpsuit from Little Party Dress. This piece is delightfully cute to wear, featuring a vivid animal print, breezy cropped palazzo pant and a collared neckline for extra prep.
For those spending the weekend out in the sunshine, I've opted for a pair of Birkenstocks and yes they are a little more fancy with their metallic texture. Complete with a woven tote bag and some sharp new frames, I am ready for blissful summer adventures.
SHOP THE POST:

Photography by Erin Smith Photography
---
Practically Perfect Mary Poppins Style
Sunday, January 6th, 2019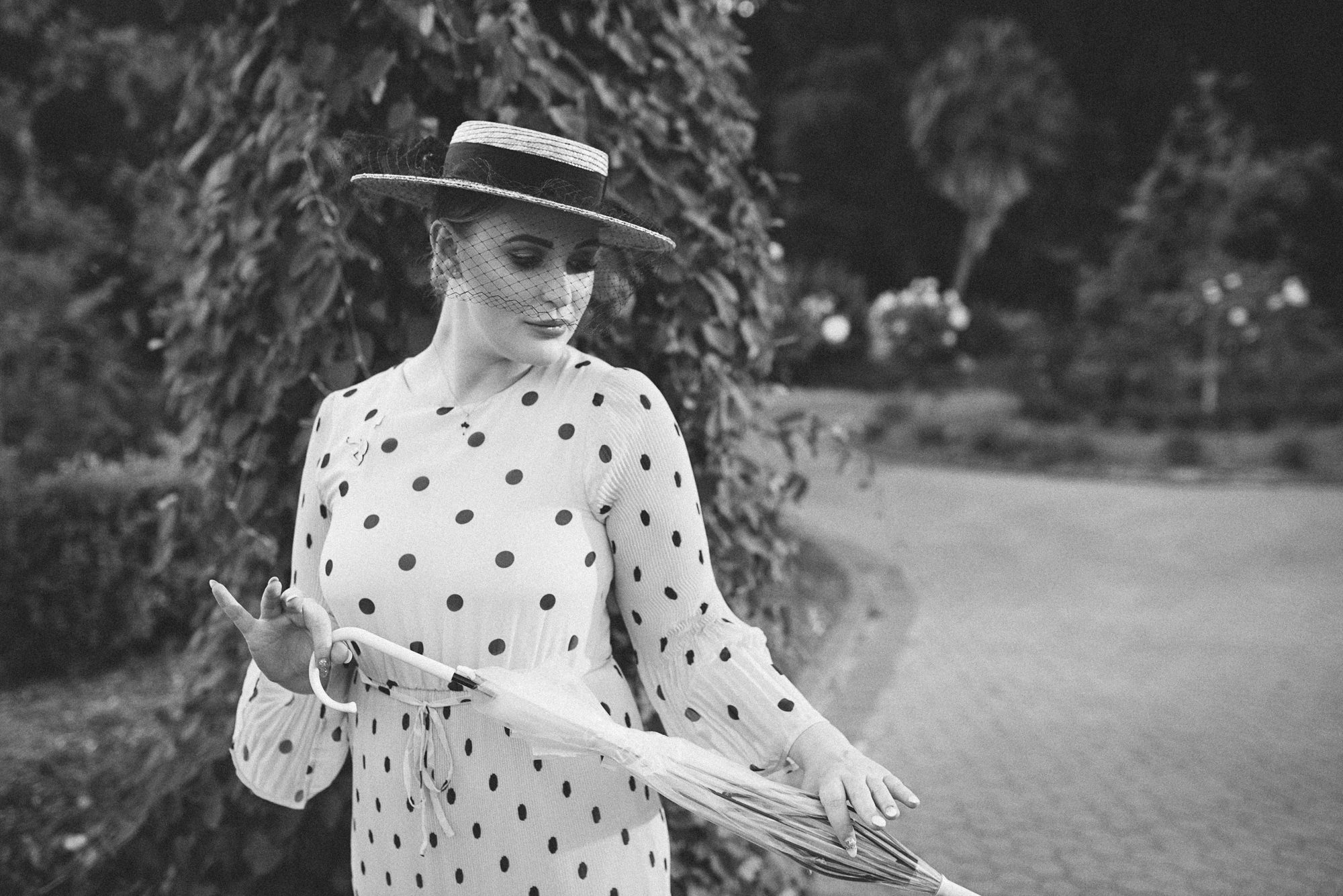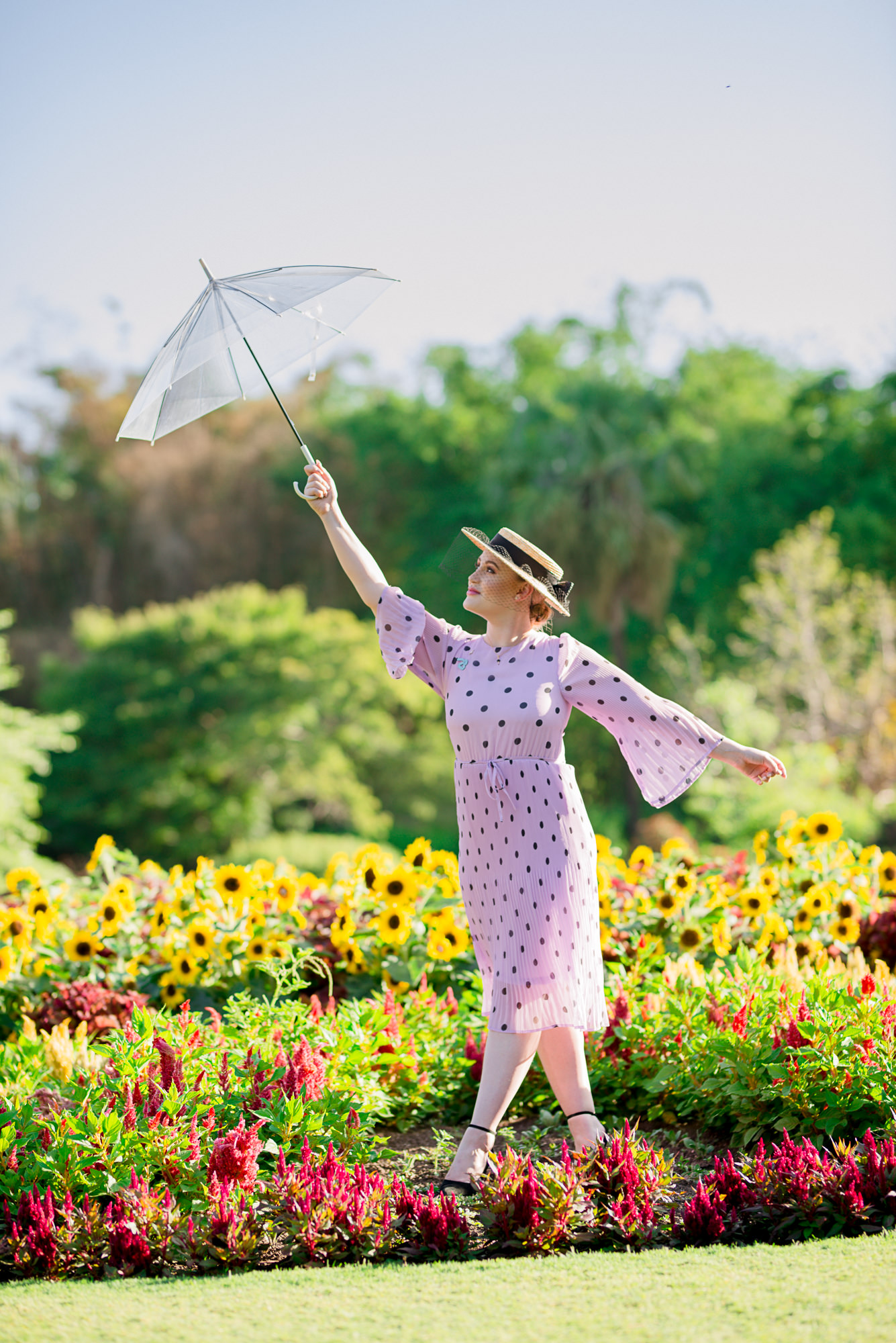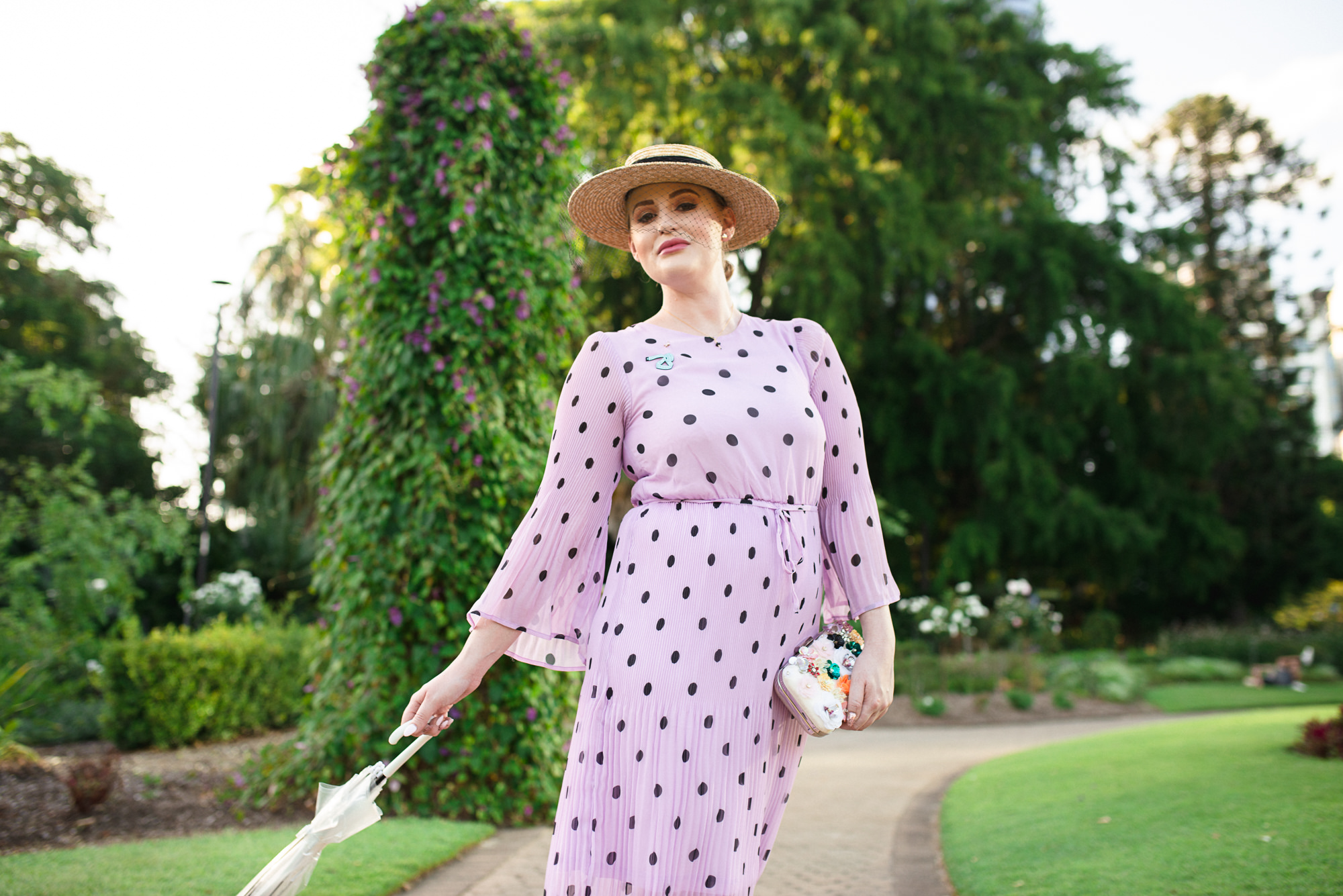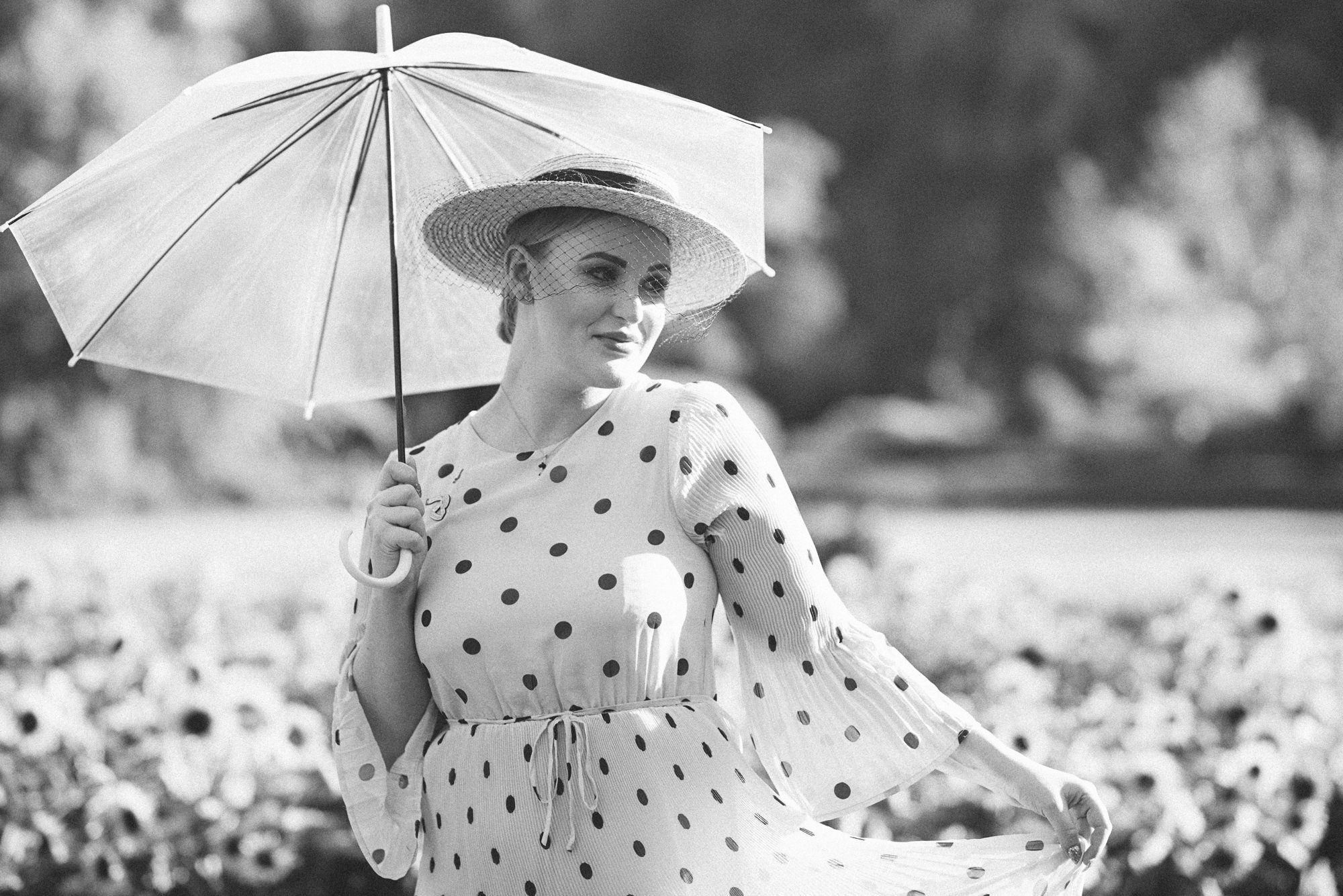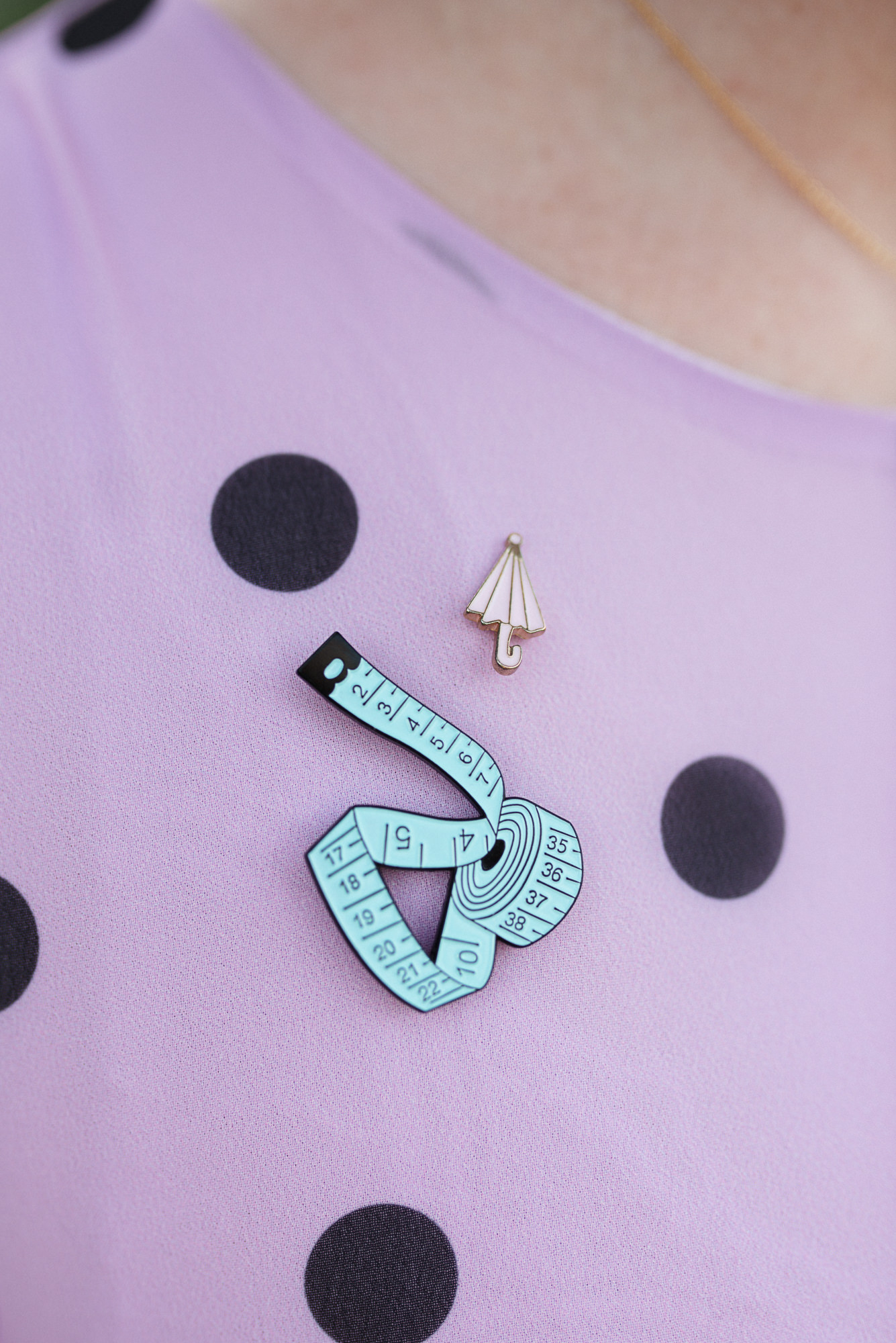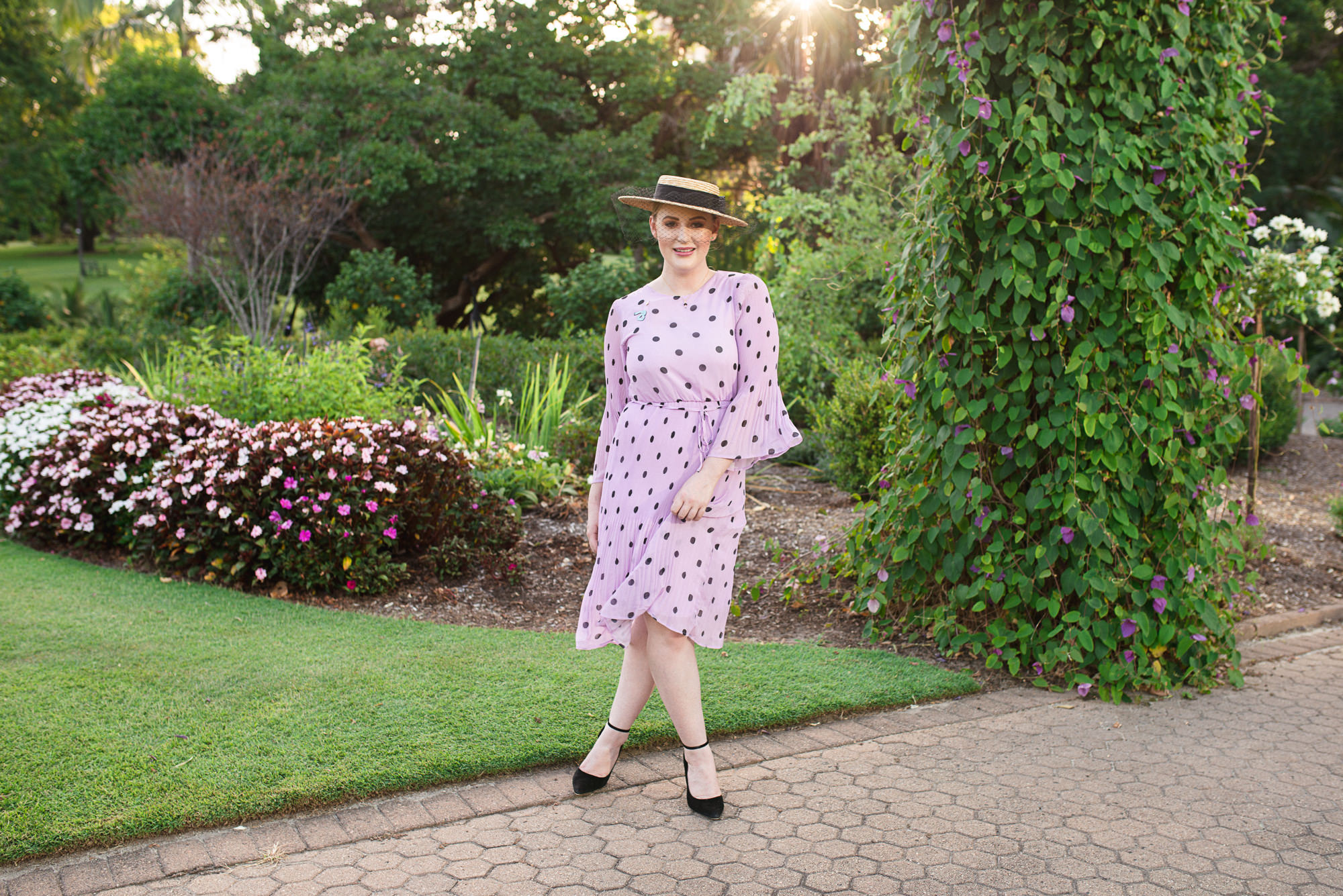 Little Party Dress Dream State Lilac Polka Dot Dress, Review Boater Hat, Adorne 3D Jewelled Flowers Structured Clutch, Origami Doll Pins, Les Nereides Black Mini Ballerina Necklace, Molten Store Star Cluster Stud Earrings, Wittner Heels (similar style here).
With an affinity for the charming, umbrella yielding nanny, known as Mary Poppins, you can only imagine just how tickled I was to experience the highly anticipated sequel Mary Poppins Returns at the request of my friends at Disney.
Providing the perfect second chapter to the story, I adored the ever so stylish Emily Blunt, who infused a little more sass back into the beloved character of Mary Poppins, whilst emulating a stylishly chic take on the enchanting muse; known for her signature style of structured coats, geometric prints, pops of polka dots and of course, a love of millinery.
Inspired by her whimsically chic style, I've put together a Mary Poppins Returns inspired ensemble, highlighting a retro polka dot dress in a playful lilac hue from Little Party Dress. With floaty bell sleeves, one could simply drift into the heavens by her very own umbrella.
In true Mary Poppins fashion, I'm teaming my frock with a sophisticated straw boater by Review, highlighting a lace netting overlay. Swapping an endless carpet bag for a cheery Adorne 3D flower clutch, helps to take this spell bounding look from day – night.
The final flourish is seen through dainty accessories, with eccentric charm, a tape measure and miniature umbrella brooch, a ballerina necklace and starry earrings.
For those seeking a magical escape to the theatre, then this Disney film is the one for you! Get your tickets to Disney's Mary Poppins Returns here!
SHOP THE POST:

Proudly sponsored and sweetened with a spoonful of sugar by Disney AUNZ
Photography By Erin Smith Photography
---
Visiting Disney: Mary Poppins Returns
Wednesday, January 2nd, 2019
Just a mere two weeks ago, I squeezed in a quick trip to Sydney to preview the highly anticipated Gala Screening of Mary Poppins Returns, as a guest of Disney. Although a short 48hr staycation, here's my highlight reel of the magical events that occurred.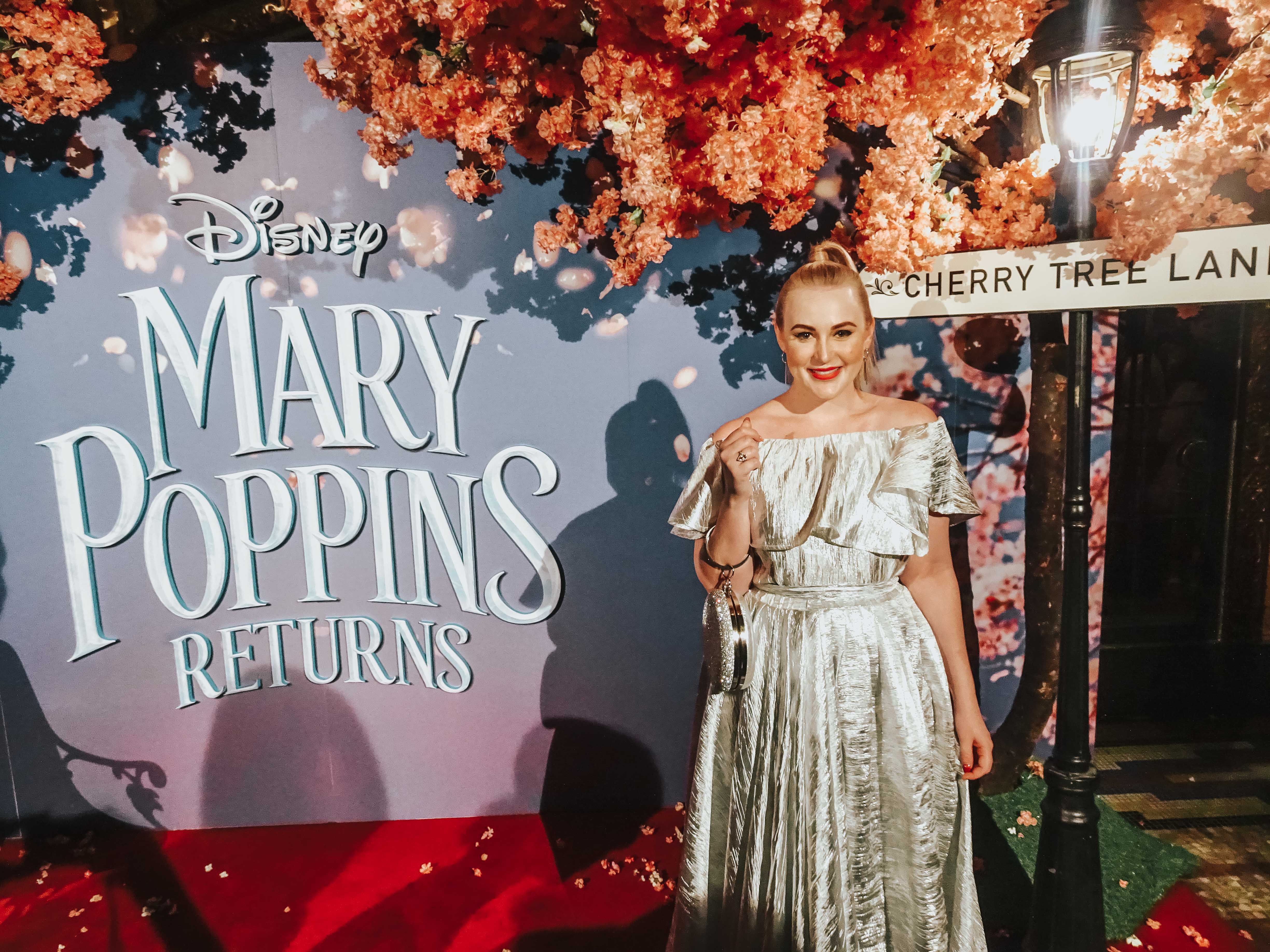 Wearing White Label Noba Sofia Skirt and Lisette Blouse, Adorne Diamante Round Ring Structured Clutch, Swarovski Earrings (similar style here).
The Gala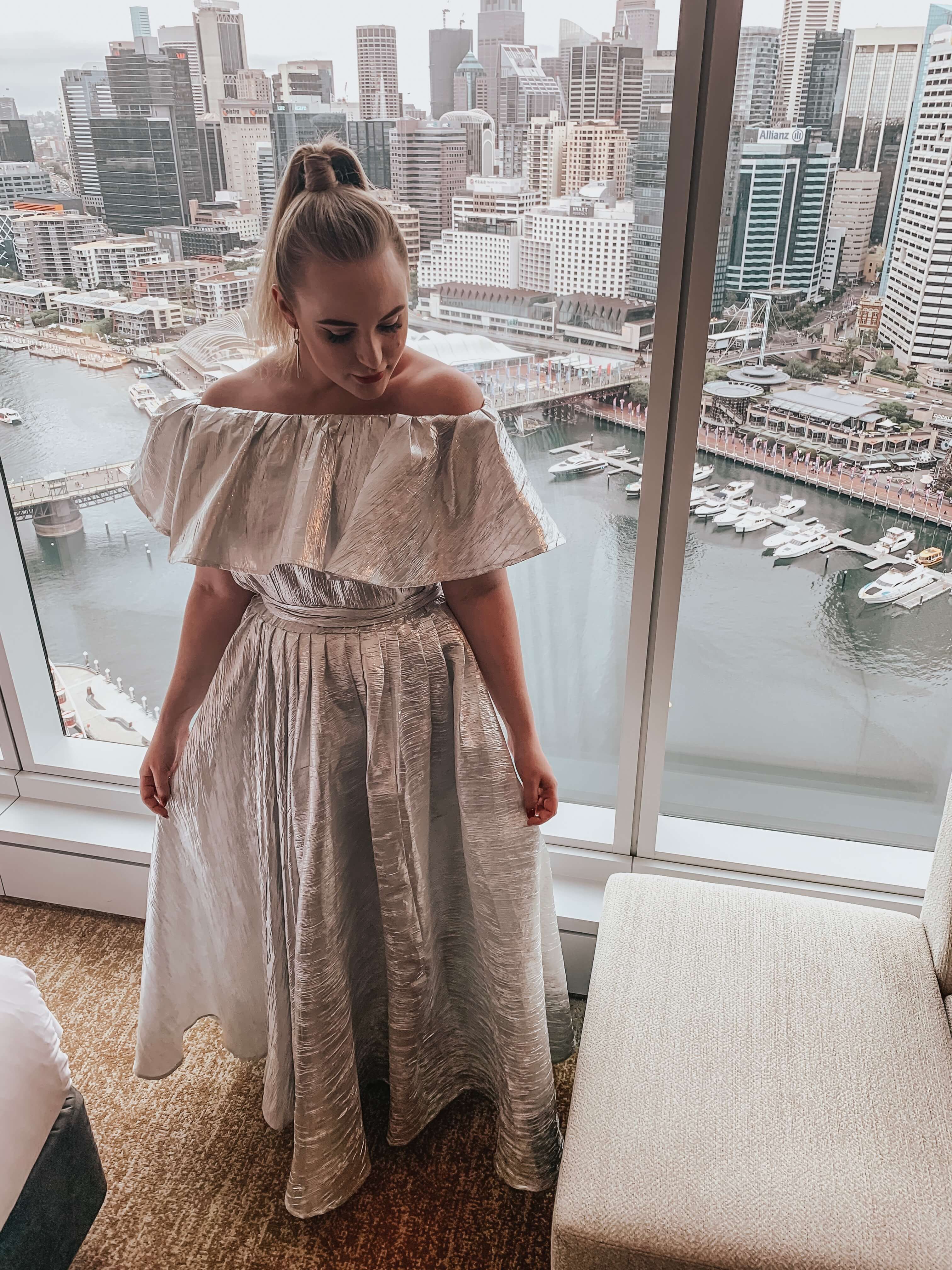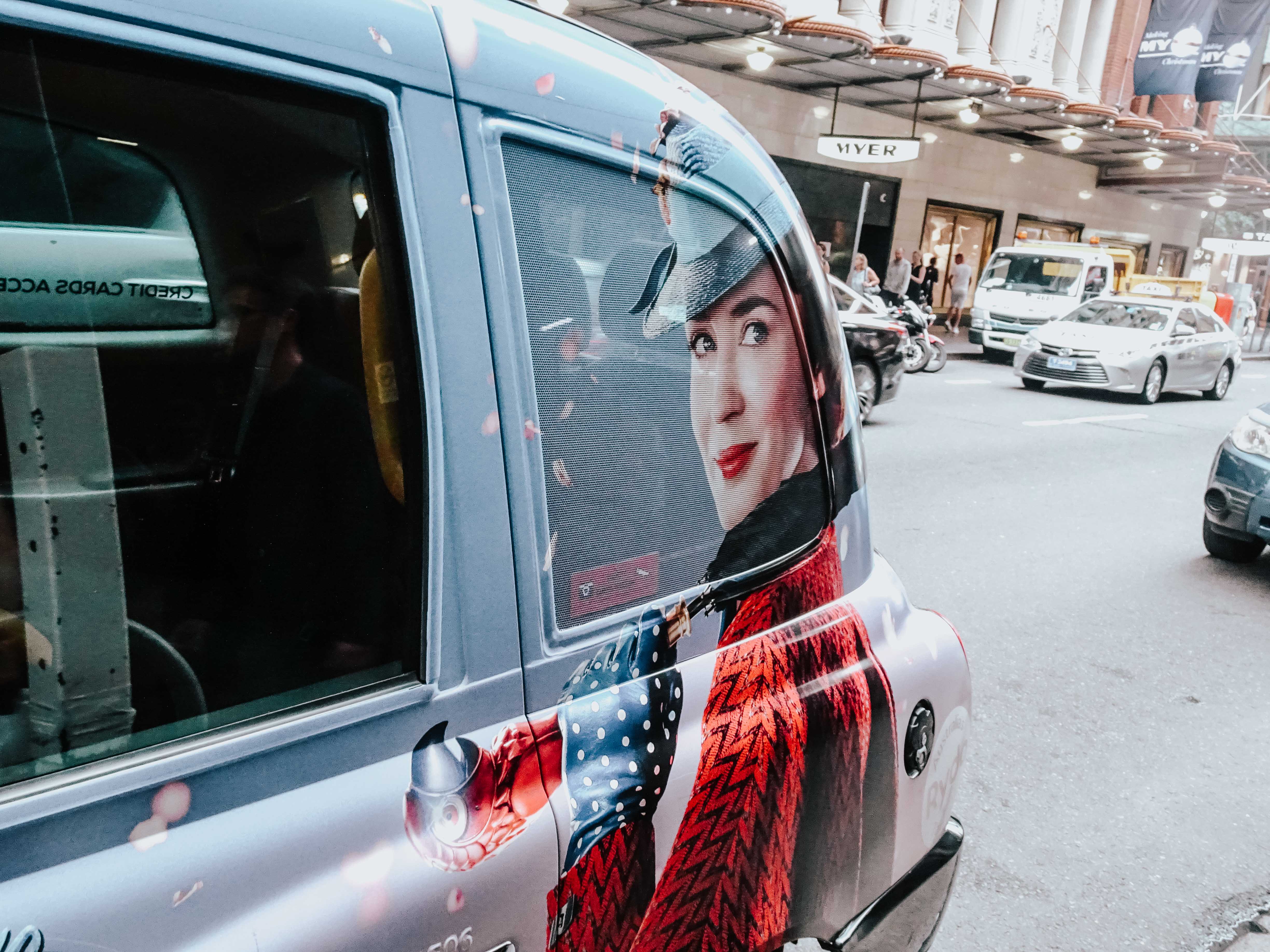 Knowing that a red carpet was imminent, a spectacular frock was needed for the occasion. My Cinderella moment was achieved in a dazzling, silvery two piece by Queensland Designer Tracey Watkins of White Label Noba. Making a grand entrance in the London style Disney cab, I really felt like a real life princess, with a gown destined to make the fairest royal totally jealous.
As for the film, it was practically enchanting in every way possible, from the impeccably styled and articulate, Emily Blunt who shone as Mary Poppins, to the whimsical cinematography and charismatic storyline. Not to mention, the score is positively charming and cheeky, quickly becoming a key feature on my Spotify playlist.
The Staycation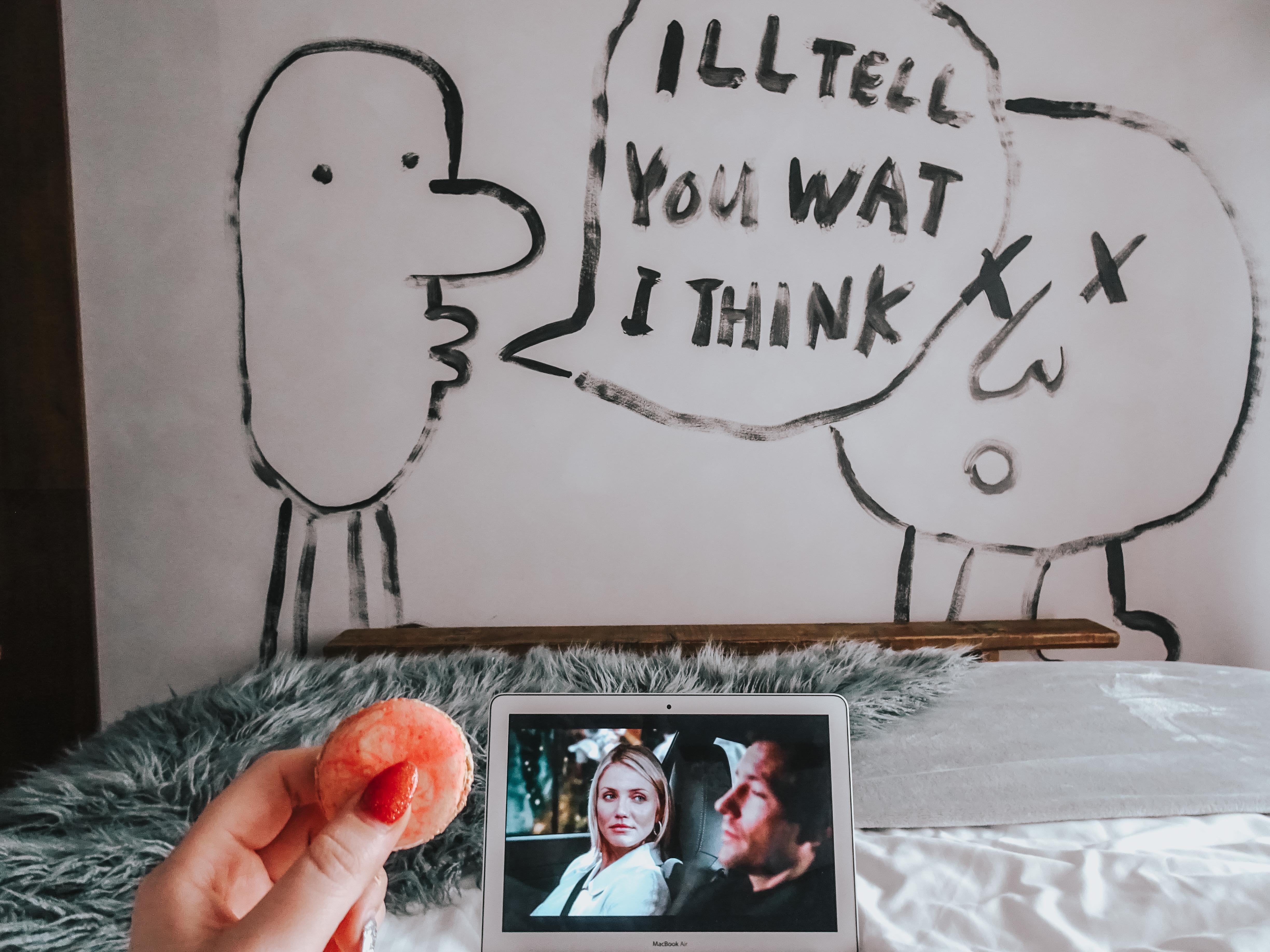 This was my first time staying in Sydney's one of a kind boutique hotel, The Collectionist and choosing my own room was the ultimate luxury. I was lucky enough to lounge in the Kyoko room, within the Artisan room series. The room was incredibly tranquil highlighting Japanese minimalism through the natural material interior and neutral colour palette. With speedy wifi readily available I was able to binge watch my favourite Christmas movies, like The Holiday.
The Grounds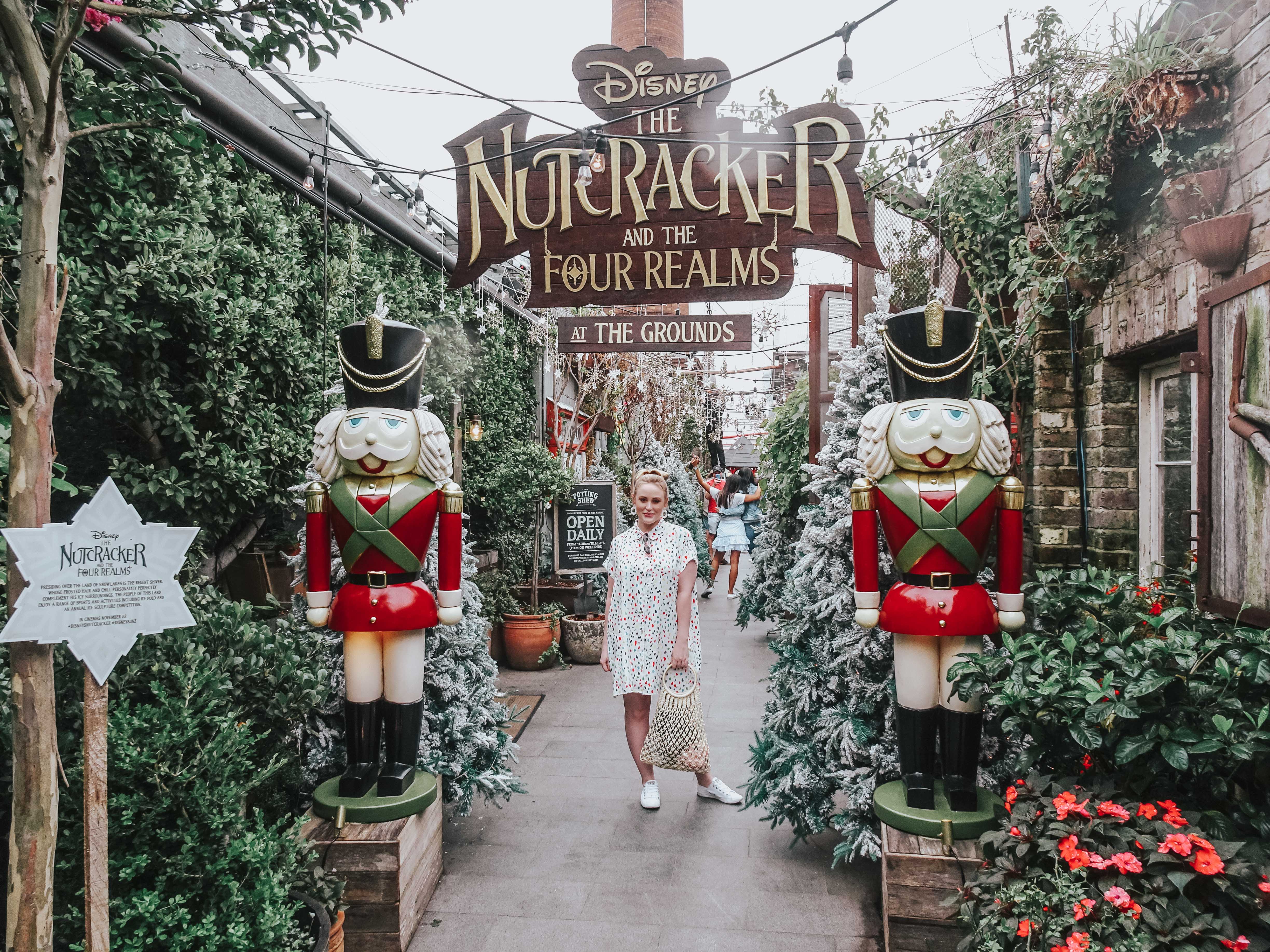 Wearing Little Party Dress Frances Confetti Print Shirt Dress, Adorne Knotted Open Weave Market Bag and Rikki Resin Oval Earrings.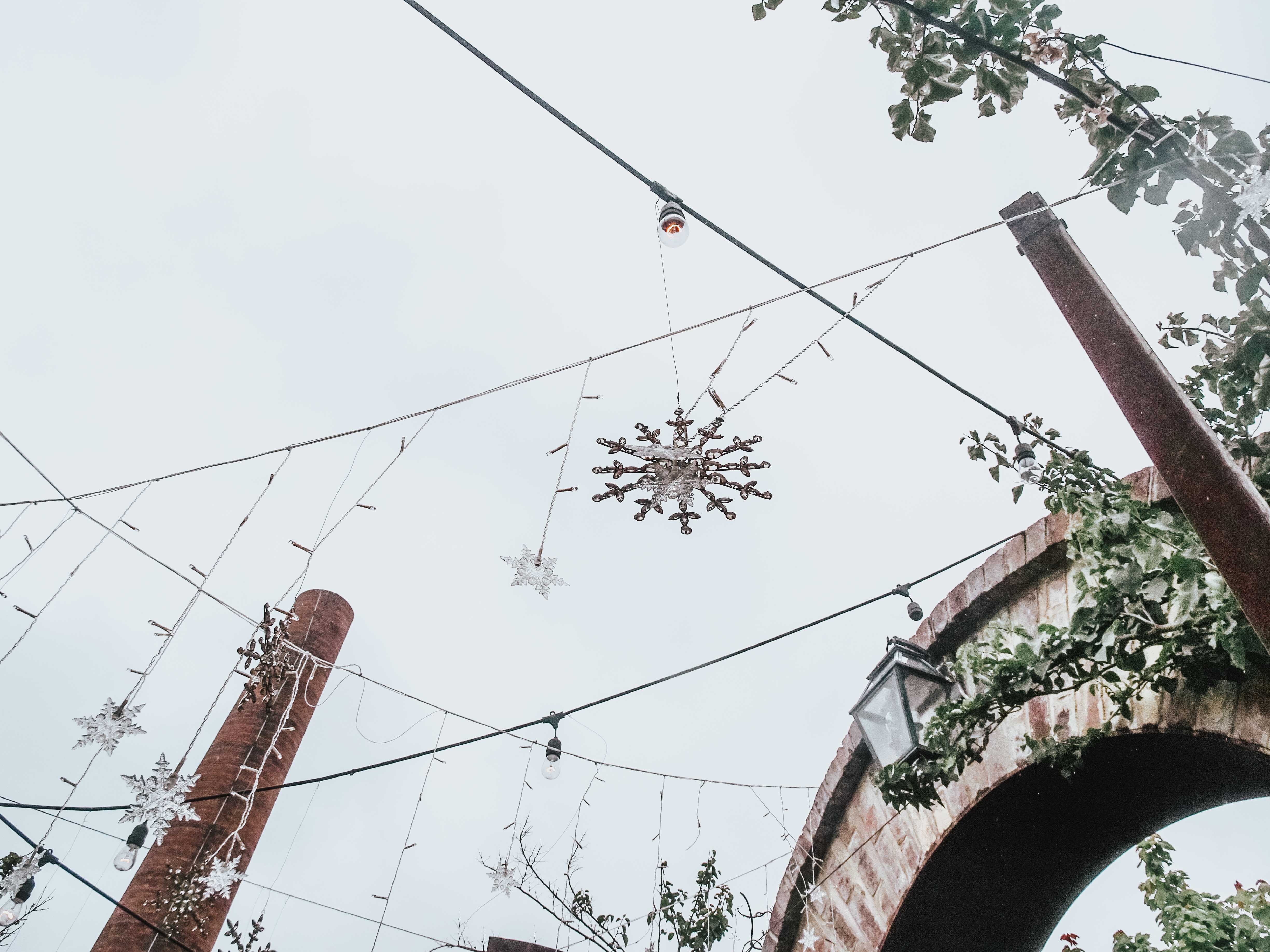 Is it even a Sydney trip without a visit to The Grounds Of Alexandria? I think not! My Christmas dreams became reality as I wandered through The Nutcracker And The Four Realms activation, which featured giant Nutcracker statues, larger than life candy canes, endless snow capped Christmas trees, lush florals and magical falling snow.
Short yet sweet, my trip to Sydney was in one word, remarkable and I look forward to returning in early 2019! In the mean time – keep any eye out for my upcoming practically perfect Disney Bounding post, inspired by Mary Poppins Returns.
---
From Me, To Me: 3 Gifts To Spoil Yourself With!
Thursday, December 20th, 2018
You've finished the Christmas shopping, garnished your final gift and ready to ring in Christmas with your nearest and dearest. Well done girlbosses! How about spoiling fabulous you? Presenting my top 3 gifts to spoil yourself with.
The Ultimate Agenda with Saint Belford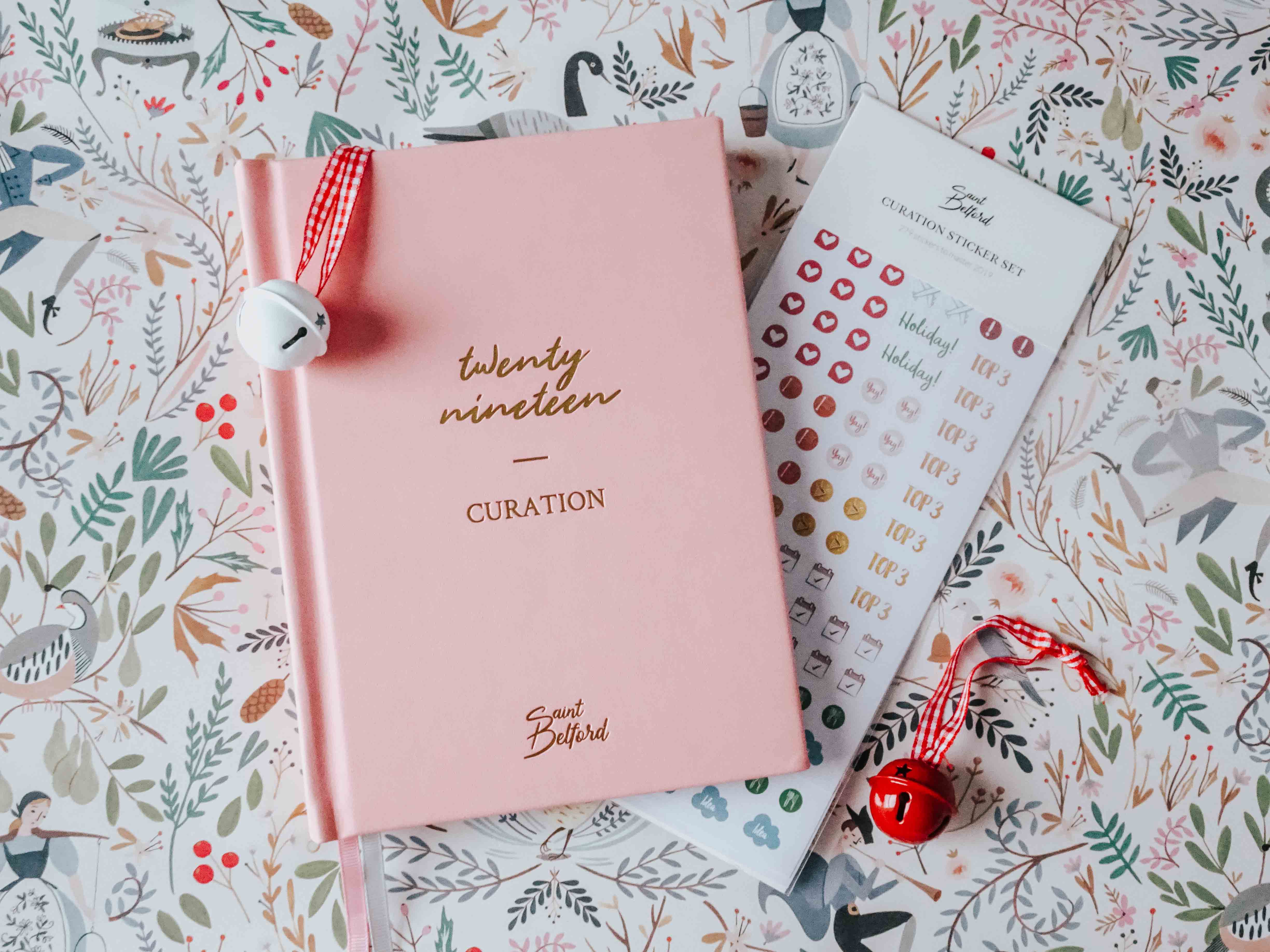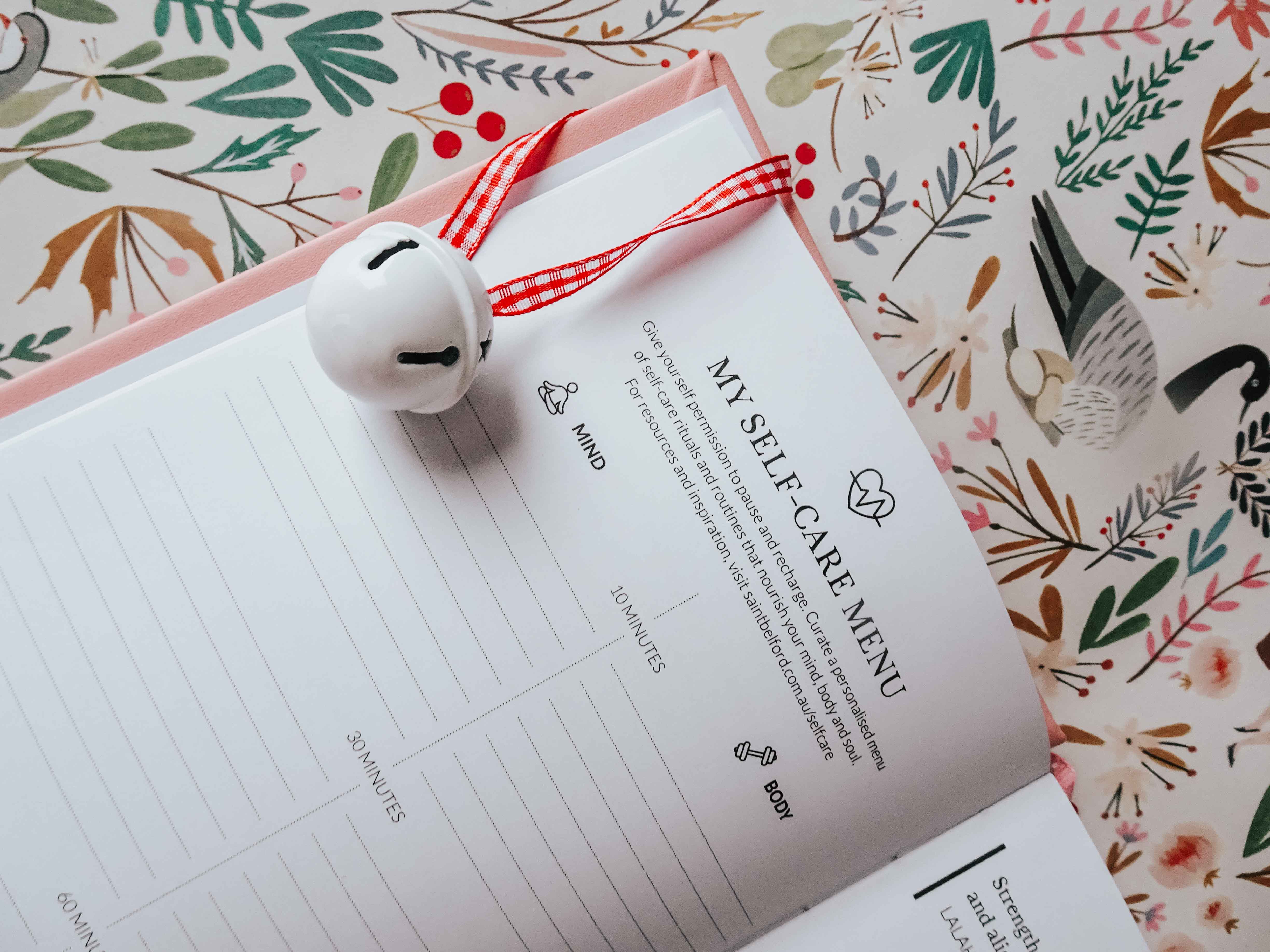 Saint Belford Curation 2019 Diary, Curation Sticker Set.
What better way to welcome the new year, then with a sparkling new planner and this blush beauty from Saint Belford has me smitten. What I'm loving about this diary are the fabulous little extras including a habit and savings curator, self-care menu and bucket list. There's never been a more perfect time to invest in a thoughtful purchase to help evolve into the most goal oriented and organised you.
Blossoming Fragrances with Crabtree & Evelyn

Crabtree & Evelyn Rose Fever Evelyn Rose Essentials.
Categorised indulgent and I couldn't agree more! The Rose Fever Evelyn Rose Essentials gift pack by Crabtree & Evelyn is a heavenly fragrance of fresh rose petals and floral notes. With a shower gel, body lotion and hand therapy, my favourite pick from the set would be the Eau de Parfum for it's luxe gold packaging and delightful scent of musk, amber, violet and of course, rose.
Clutch Heaven with Adorne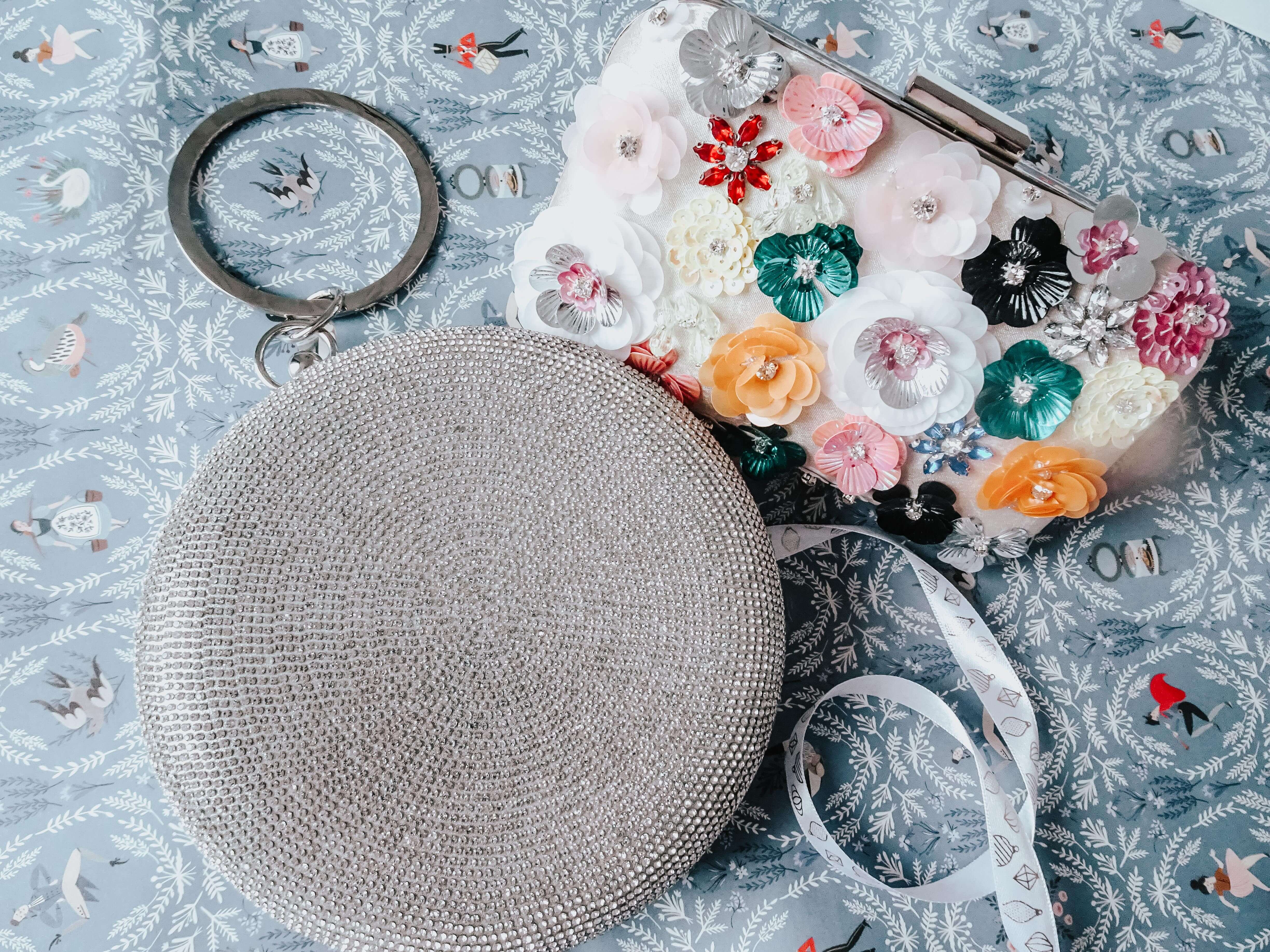 3D Jewelled Flowers Structured Clutch, Diamante Round Ring Handle Structured Clutch.
Nights out have never looked this sparkly, thanks to the gorgeous range of clutches available at Adorne. Whether it's a intimate date night with the beau, or rooftop cocktails with the squad, it's reason to bring out an enviable little accessory, preferably with some form of shimmer.
What's under your tree as a "gift for me"? I'de love to hear your indulgent purchases, in the comment section! Happy holidays! x
---