Staycations over Soirees ft The Sebel Noosa
Wednesday, February 10th, 2021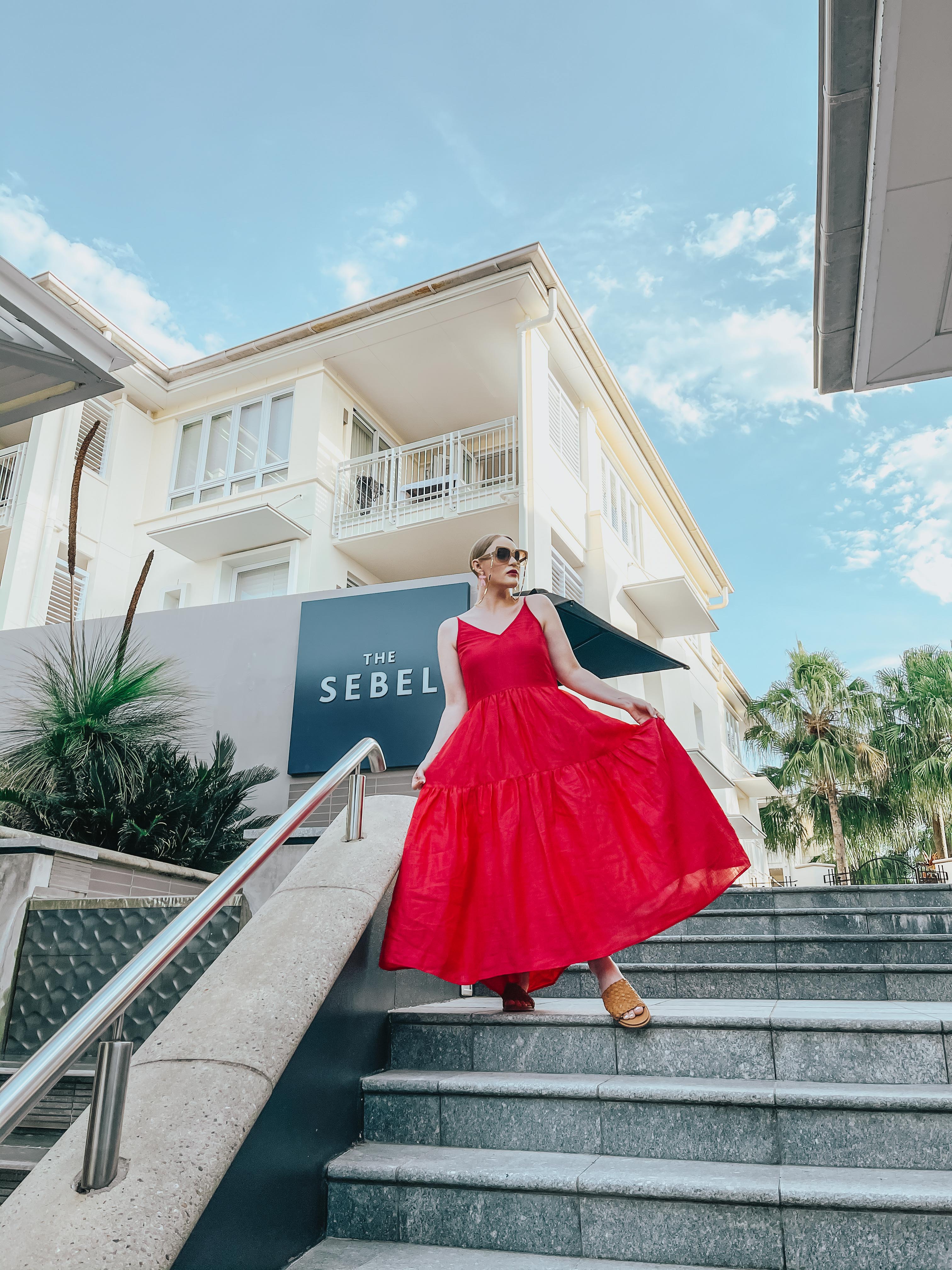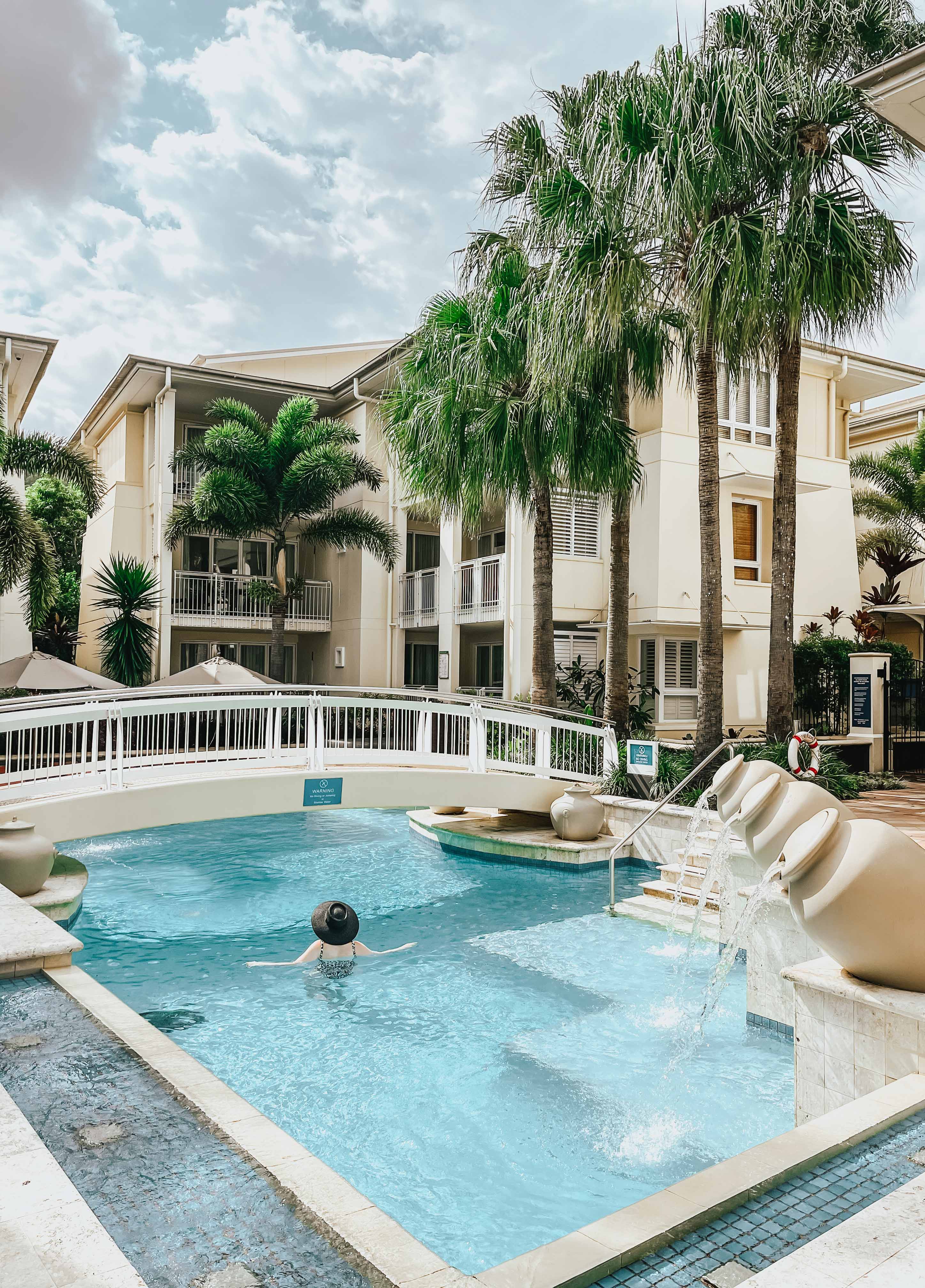 Swapping a soiree for a stylish staycation, I welcomed my 32nd birthday waking up to the lush surrounds of The Sebel Noosa. Encapsulating a tropical haven with lush greenery surrounding the resort pool, The Sebel Noosa boasts a prime location situated in the heart of Hastings Street.
The boutique accomodation offers absolutely everything needed for an indulgent staycation, expansive pool and jacuzzi, plush furnishings and a generous spa bath to soak in, complimented by fig and musk bath salts.
Shop my luxury sleepwear picks, featuring the Posy Sleep Co White Peony Robe.
Forget breakfast in bed, The Sebel Noosa served up a decadent high tea from the comfort of the comforter, filled with jam laced scones with lashings of fresh cream, Profiteroles and custard filled tarts topped with fresh fruit.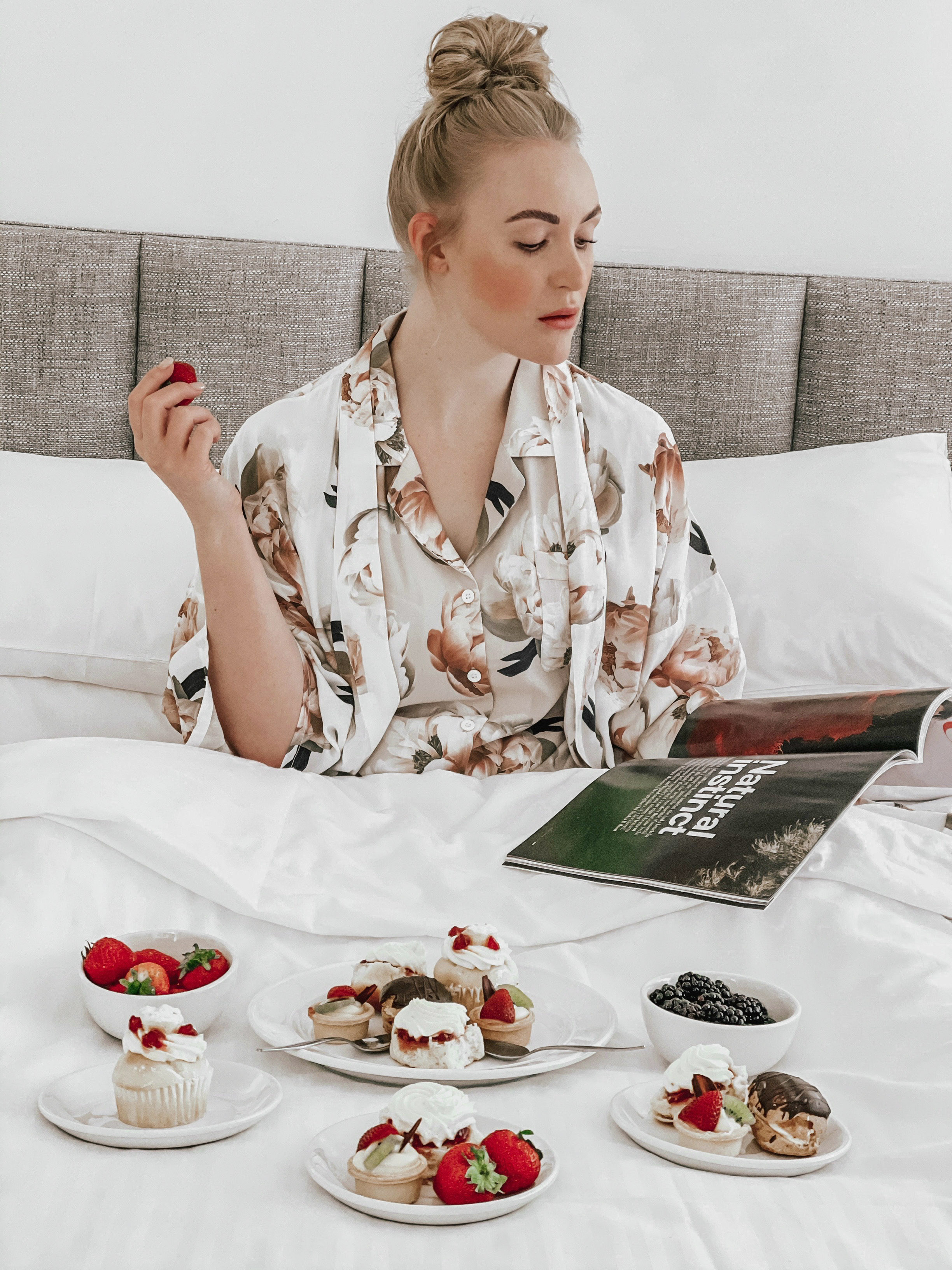 Wearing Posy Sleep Co Beige Peony Pj Set.
During our staycation we flitted down Hastings Street and indulged Noosa's luxuries, including the exquisite Bottomless Lunch at Miss Moneypenny's. My highlight from the menu included Hiramasa Kingfish Ceviche, which was complimented by a Rose Petal Martini. I was also very partial to the perfectly cooked Darling Downs Wagyu Rump Cap and the sweet finish of the Sheep's Milk Panna Cotta.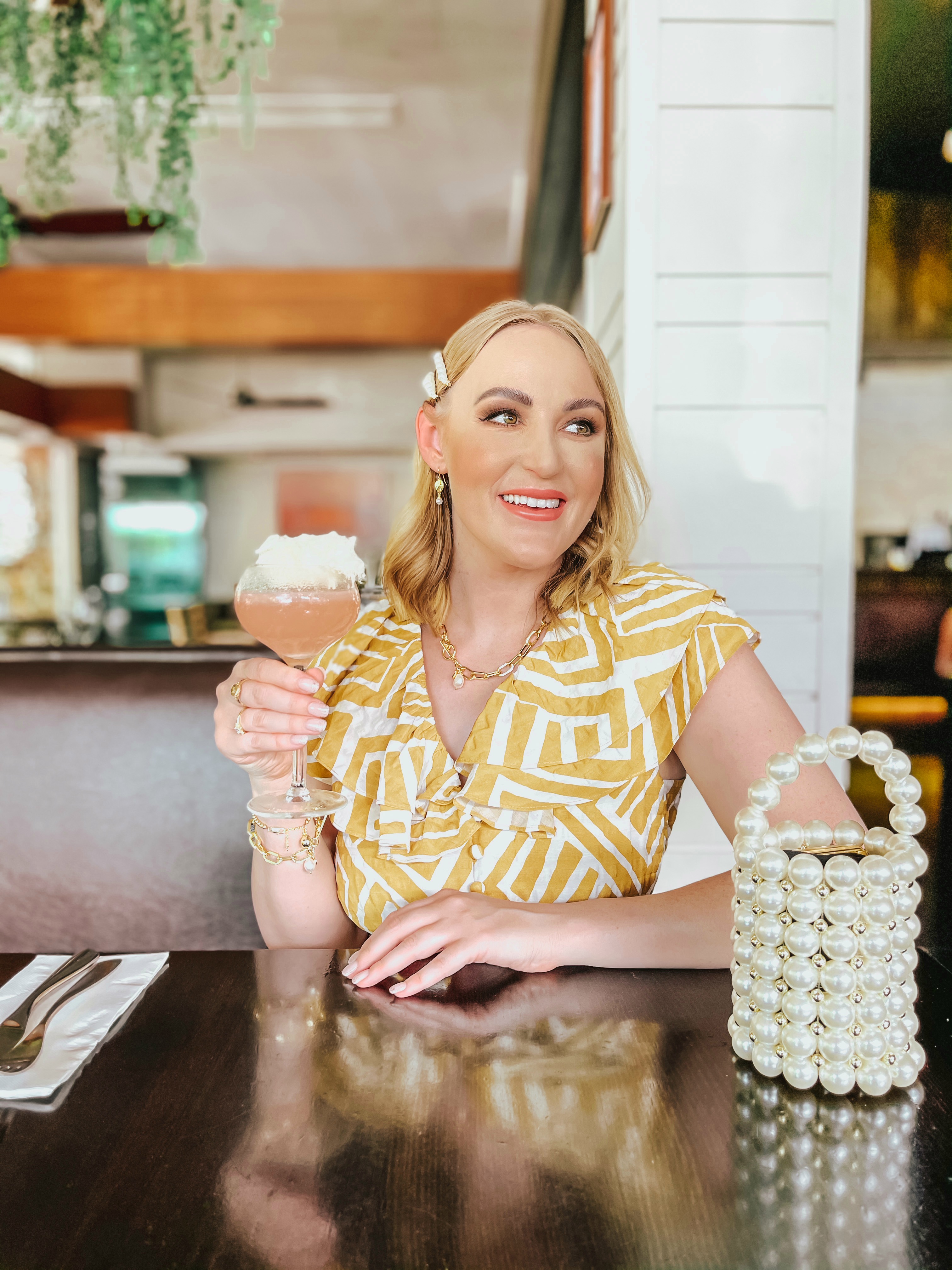 Styling the Liberte Designs Darcy Gold Necklace and Bracelet, Dee Earrings and Tammy Bracelet. 
For those that love a little adventure, jet-skiing in the bay created major summer vibes, showcasing crystal clear skies and perfect weather, followed by a dip in the ocean at Noosa Heads Main Beach.
Wearing Pretty Little Thing Red Floral Skater Dress and Pink Inc Berry Sandals.
If the sub-tropical surroundings don't instantly win you over, then just how cute is this birthday surprise? It's the attention to detail and fabulous service that makes a stay memorable and The Sebel Noosa is the perfect place for your next staycation. For all bookings and reservations, visit the website for details.
Proudly partnering with The Sebel Noosa. 
---
The MBD (Modern Black Dress)
Tuesday, December 29th, 2020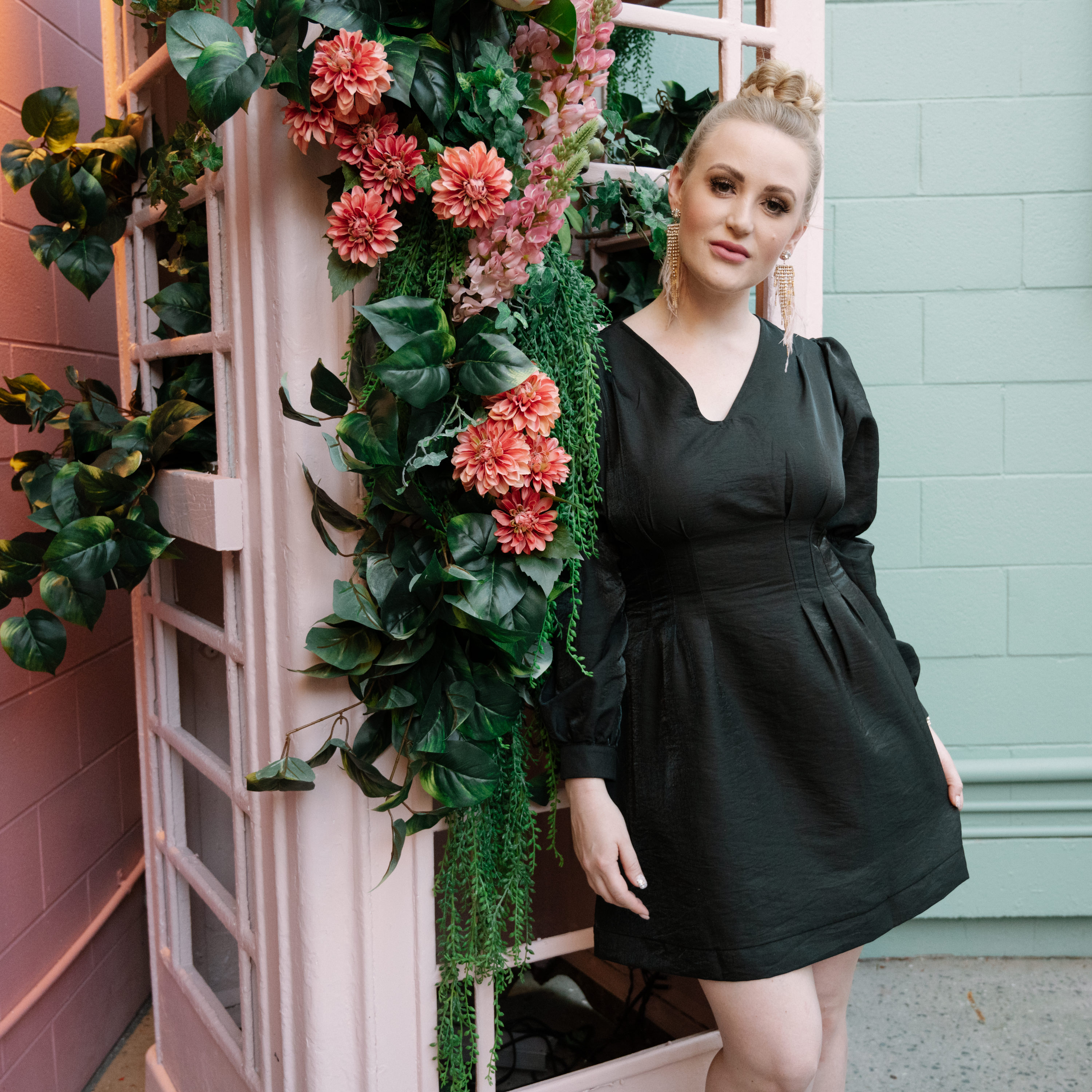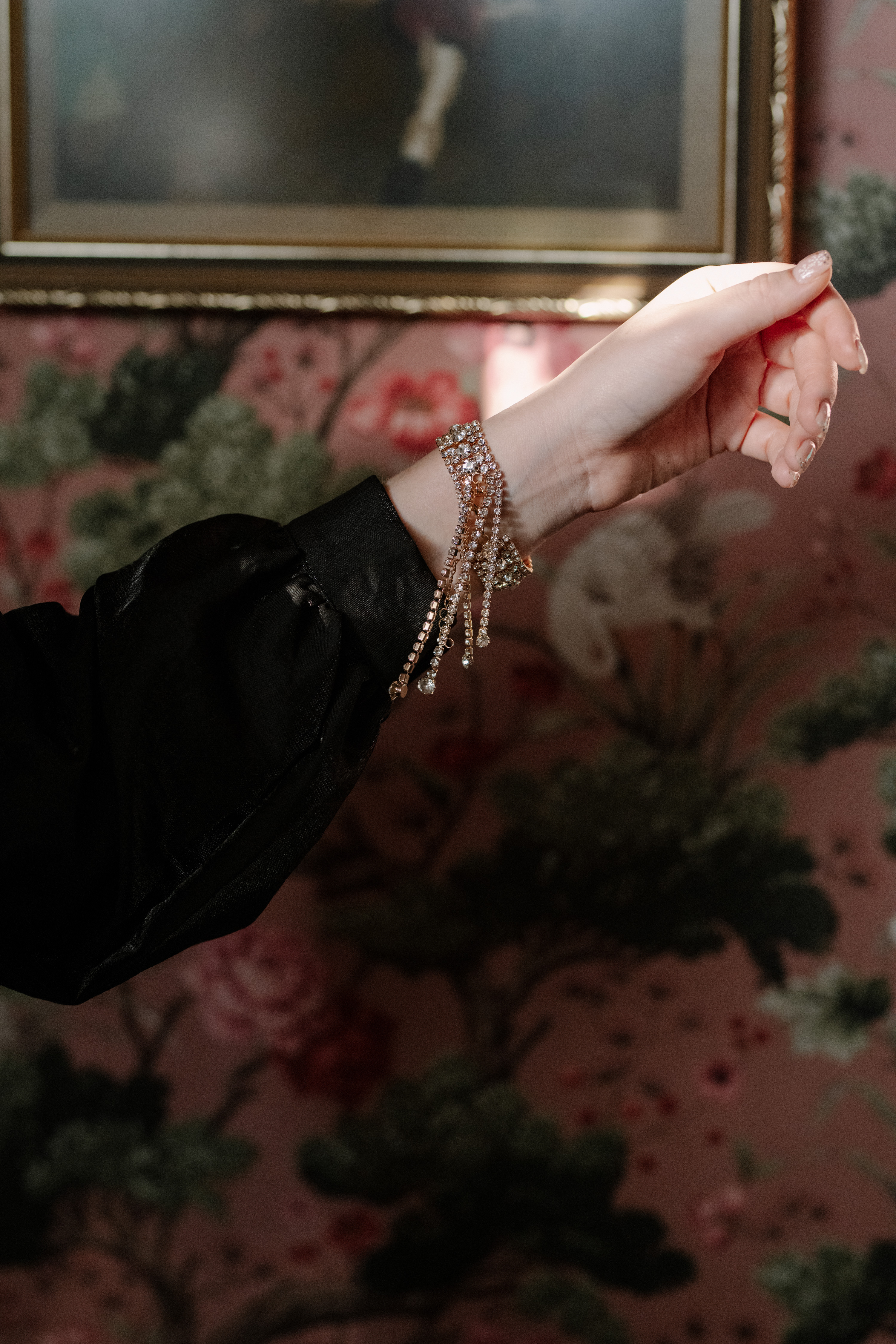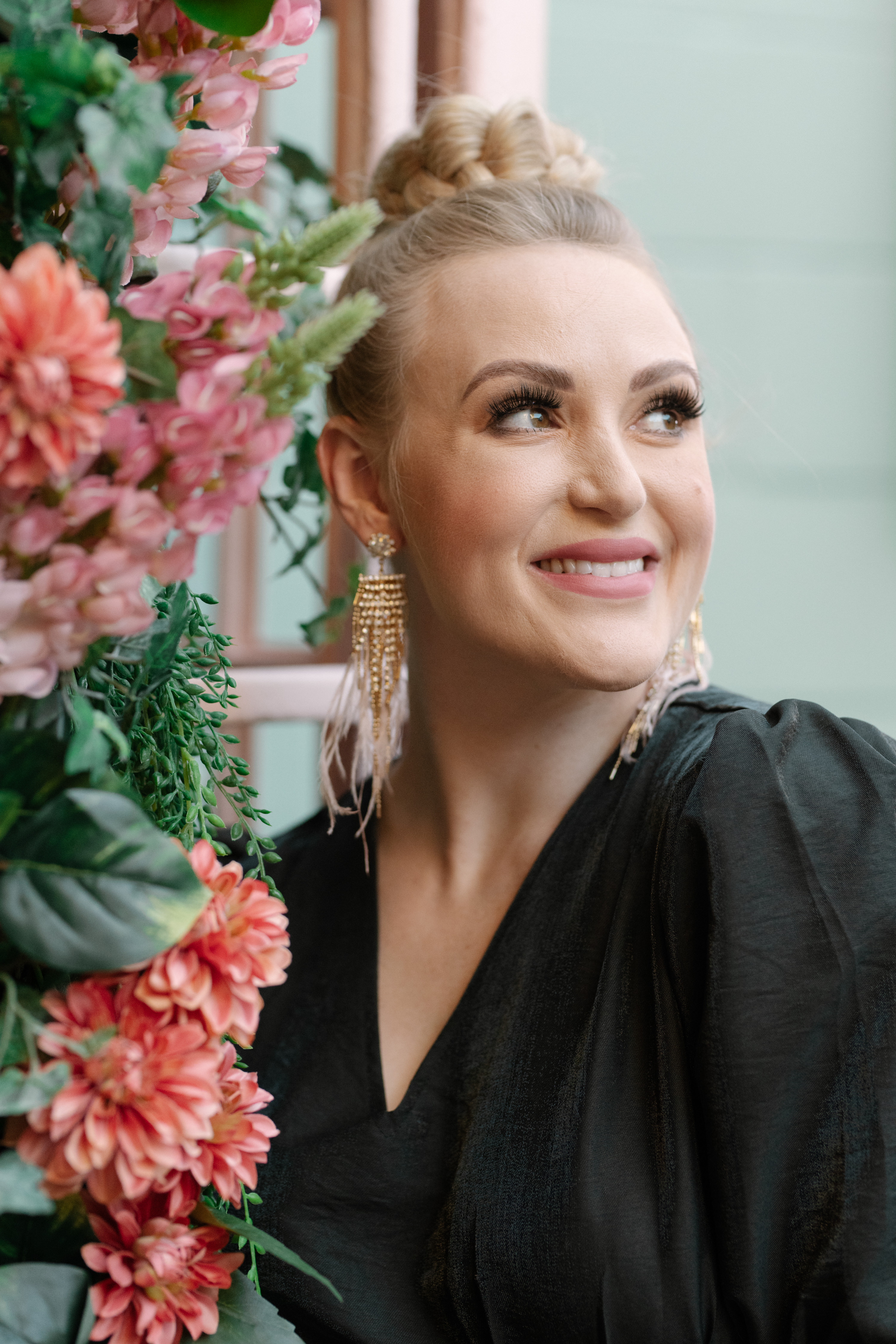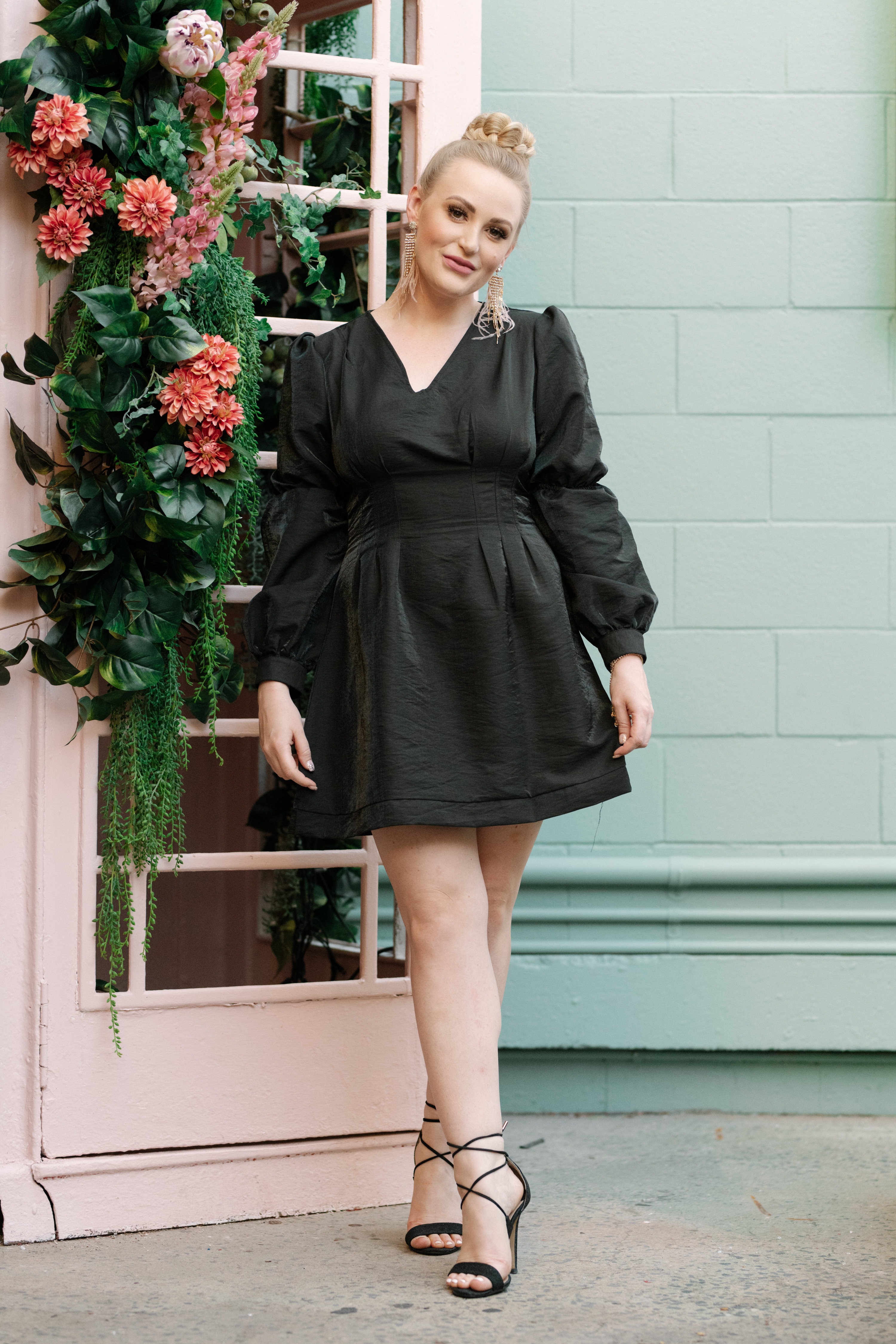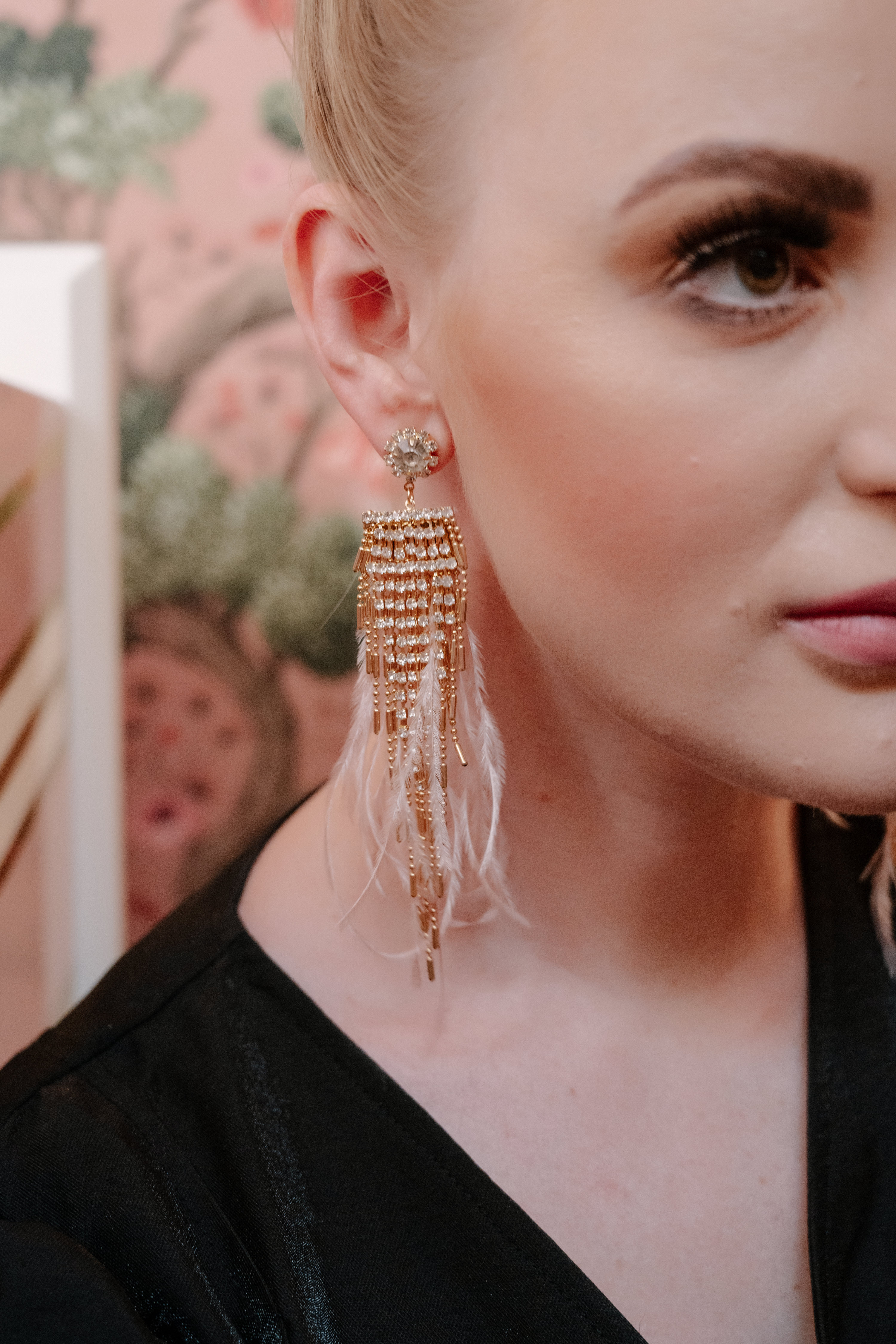 Pretty Little Thing Metallic Skater Dress (similar style here), Steve Madden Heels (similar style here), EllaBelle Bianca Earrings and Monroe Bracelet.
The champagne is on chill and the cheeseboard is sorted and all that's left for New Year's preparation is styling a killer ensemble. Lately I find myself turning to the wardrobe classics for inspiration, like the LBD, or more specifically, the MBD – Modern Black Dress. SS21 is elevating the fashion staple with modern touches including peekaboo details and subtle fringing. As for me, I'm vibing anything with a dramatic sleeve and sheer finish, like this metallic skater dress from Pretty Little Thing. To style for NYE soiree, I'm reaching for a pair of strappy stilettos and teaming them with a luxe, statement earring, like these from EllaBelle.
How are you styling your MBD? I'd love to know in the comments below! x
SHOP THE POST:

Photography by Erin Smith Photography
---
Gossip Girl Style Nostalgia
Wednesday, December 2nd, 2020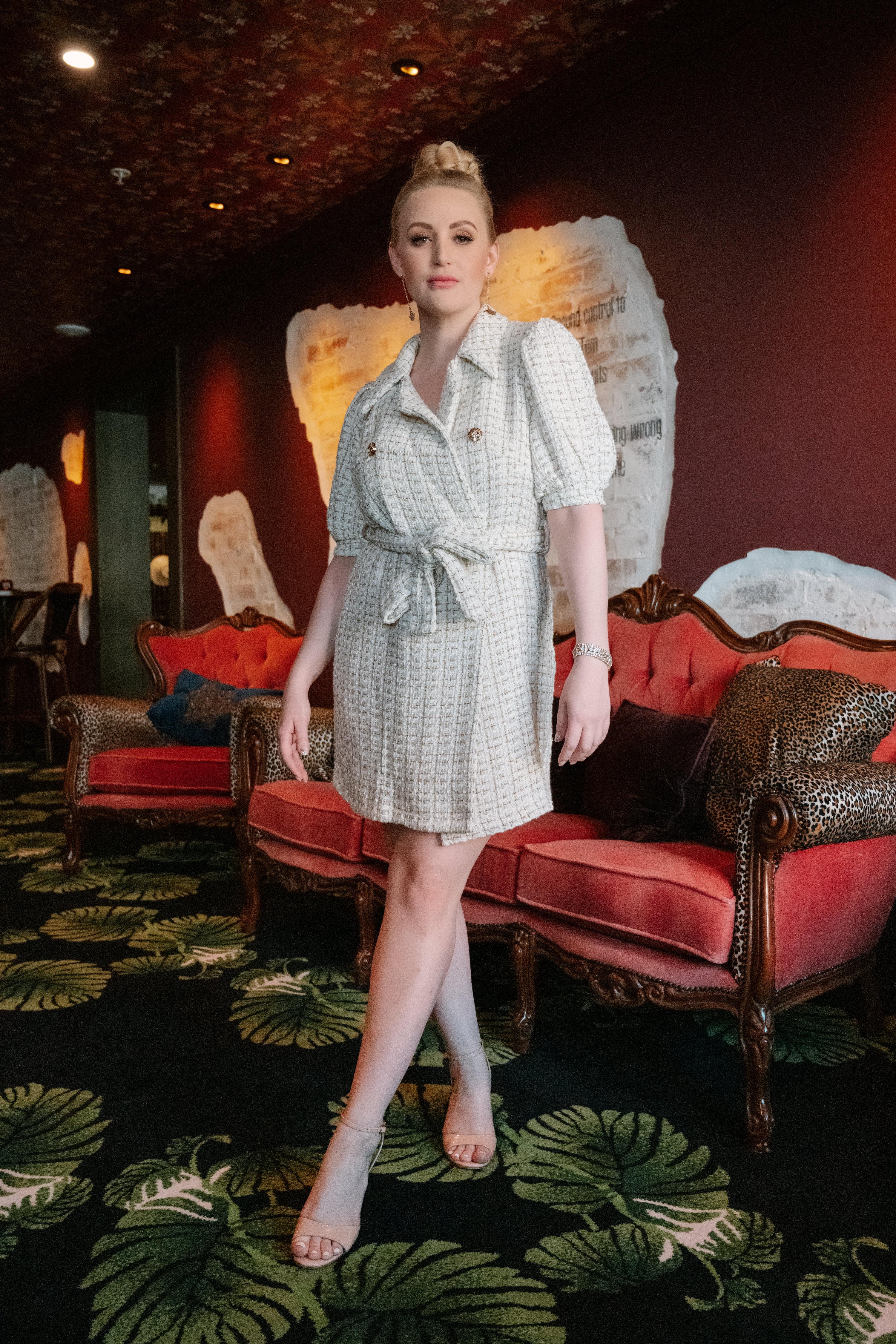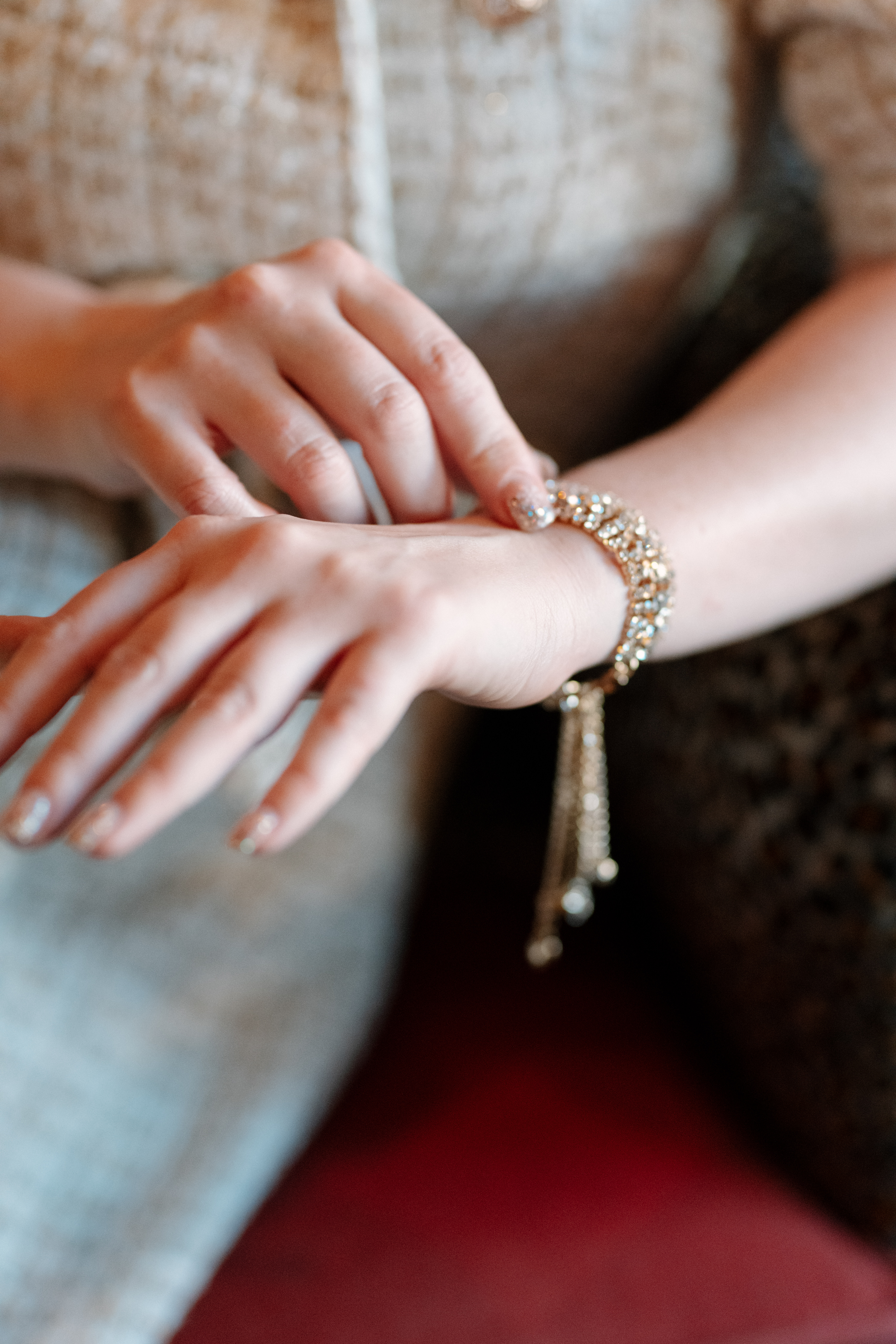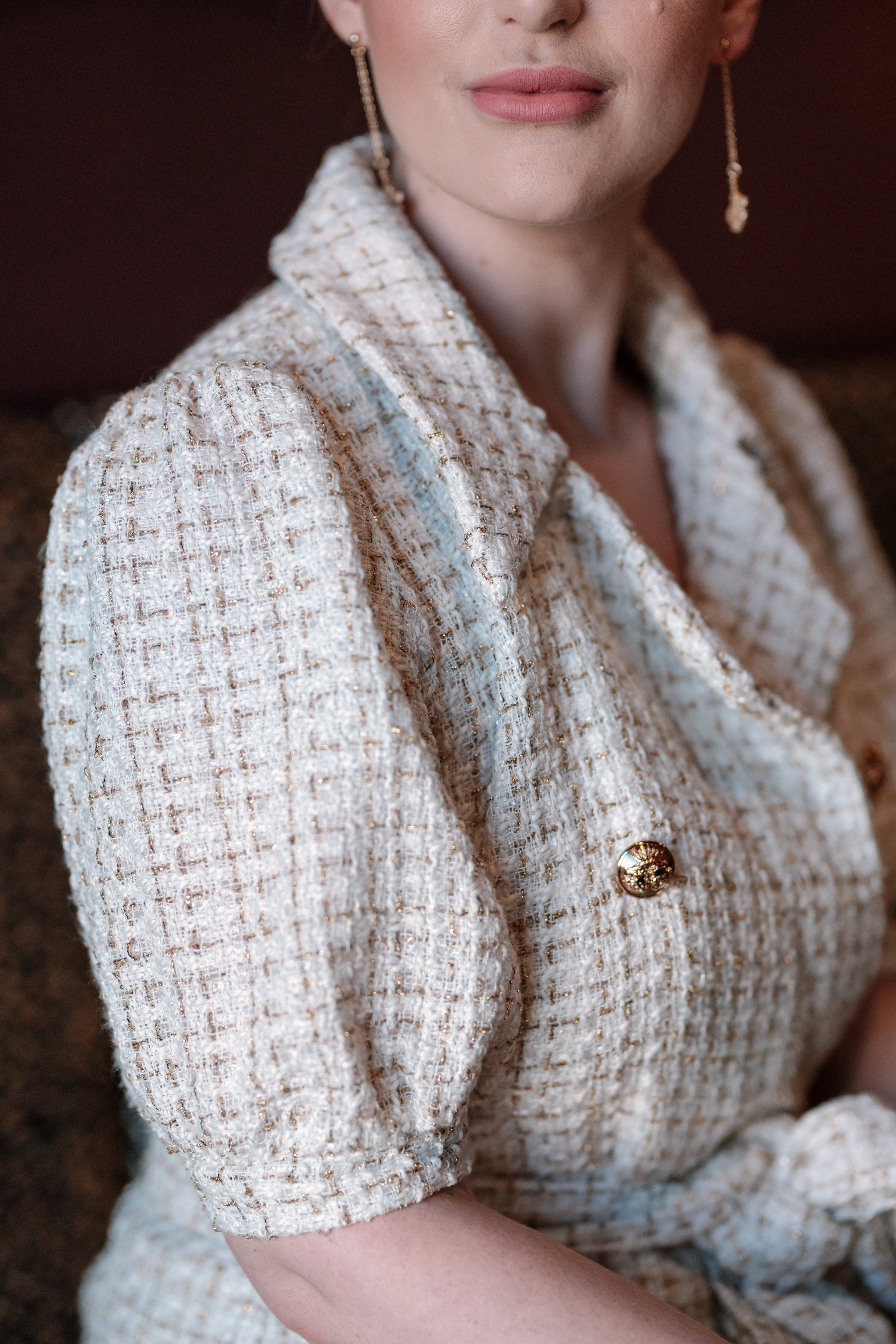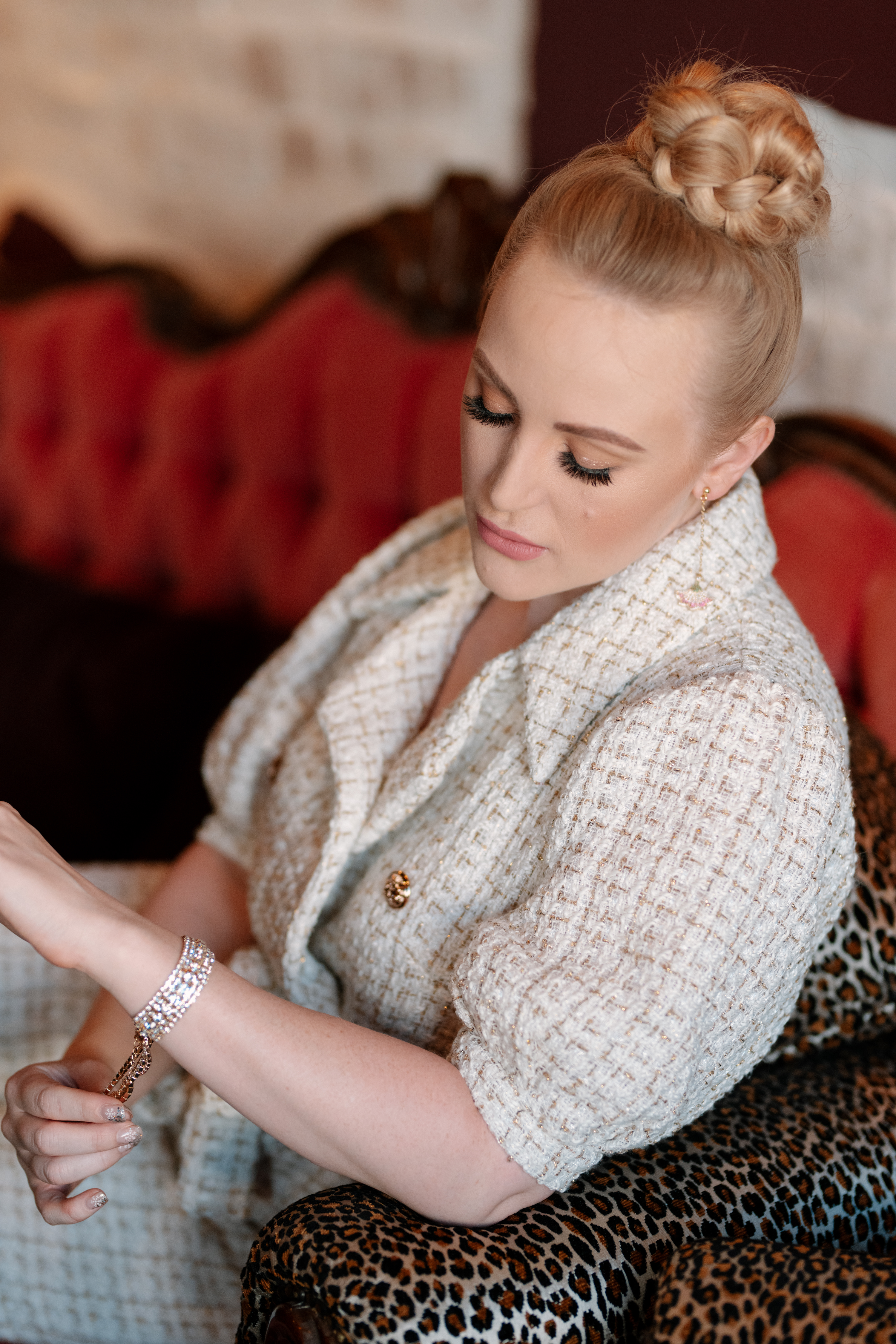 Pretty Little Thing Boucle Puff Sleeve Blazer Dress, EllaBelle Monroe Bracelet and Mollie Earrings, Jo Mercer Heels (similar style here).
It's been a mere moment since the stylish cast of the Gossip Girl reboot was debuted and already I'm deep into Netflix binge and channelling an outfit so remarkably Blair Waldorf style that there may as well be a monogrammed headband to match.
With a style defined as polished and preppy, I was instantly reminded of Queen B upon spying this Boucle Puff Sleeve Blazer Dress from Pretty Little Thing. It might not be Channel, but this little number has super cute detailing seen in the shimmer gold flicks through the boucle fabric and ornate, decorative buttons.
If there's one thing I adore about B, it's her regal taste in jewellery, from a statement Tiffany Key to her Harry Winston sparkler, her jewels were major. I'm elevating this look with a glam jewellery edit, courtesy of EllaBelle; a brand dedicated to embracing our most sparkly self. Her pieces are nothing short of exquisite and I'm hard pressed to determine a favourite out of these 1920's vintage fan dangles versus this opulent crystal encrusted wrist wear.
Who was your Gossip Girl style icon? Are you set for the Gossip Girl reboot, or are you an OG fan? Let me know your stylish thoughts in the comments! xoxo
SHOP THE POST:

Photography by Erin Smith Photography 
---
Dreamscape
Tuesday, November 24th, 2020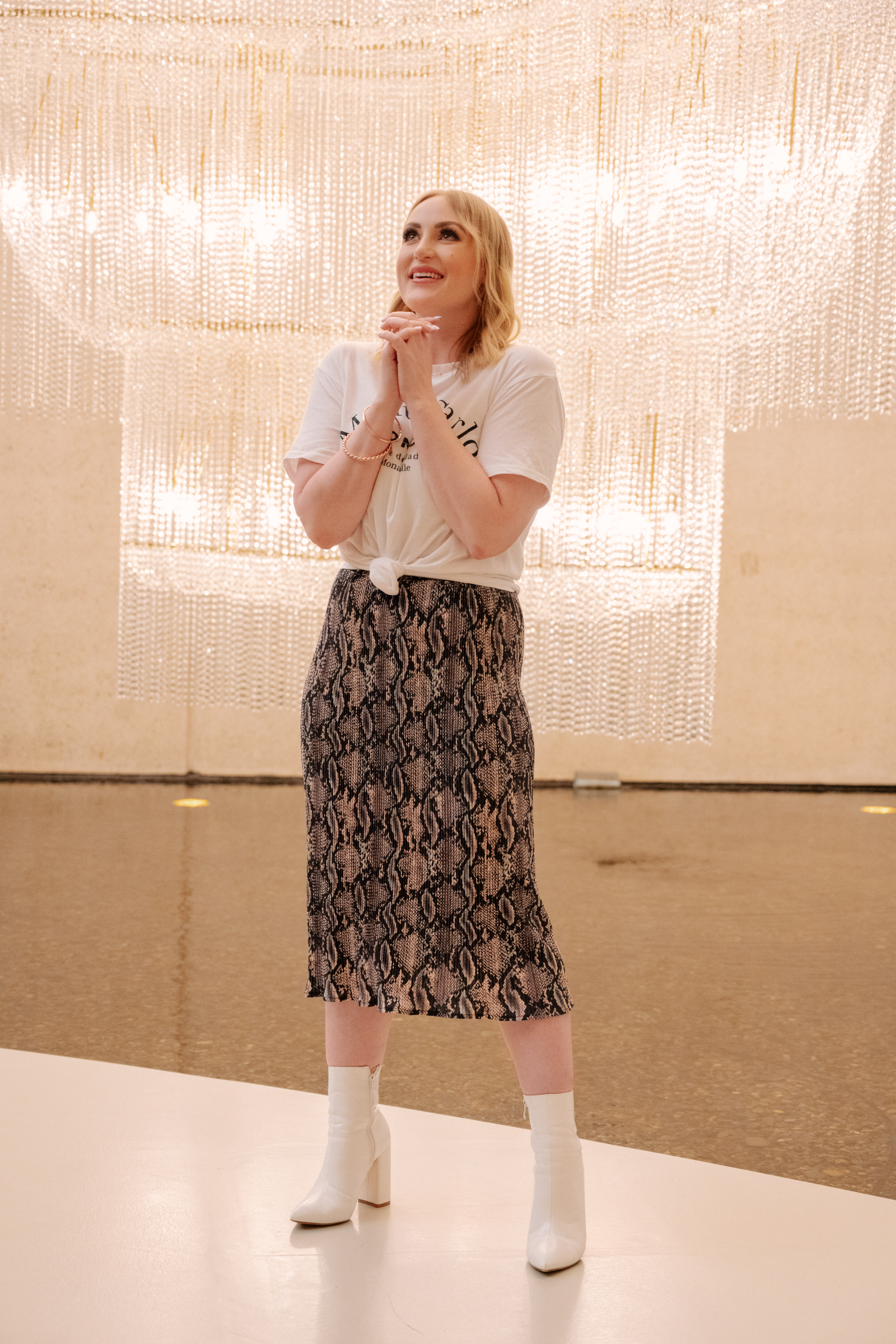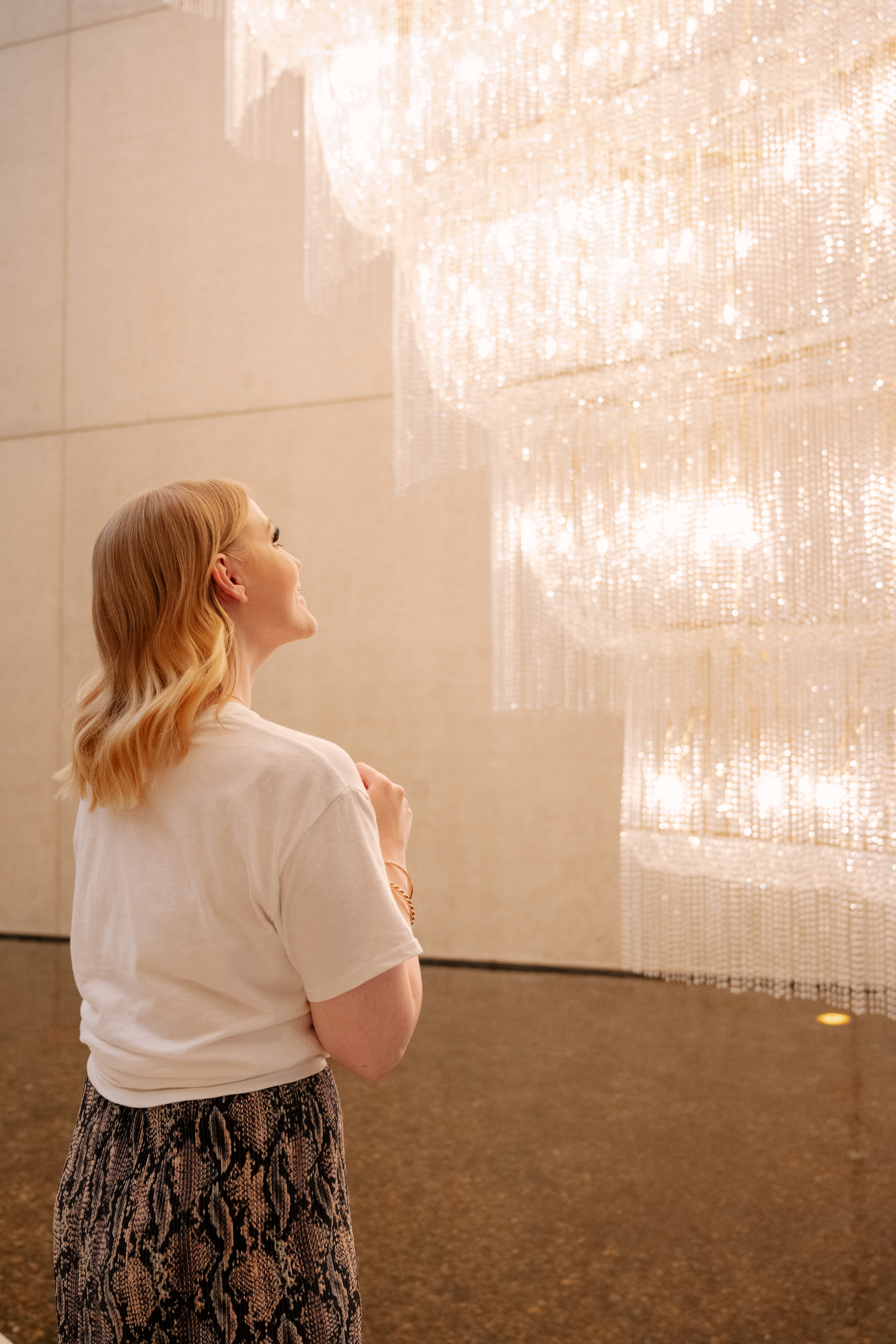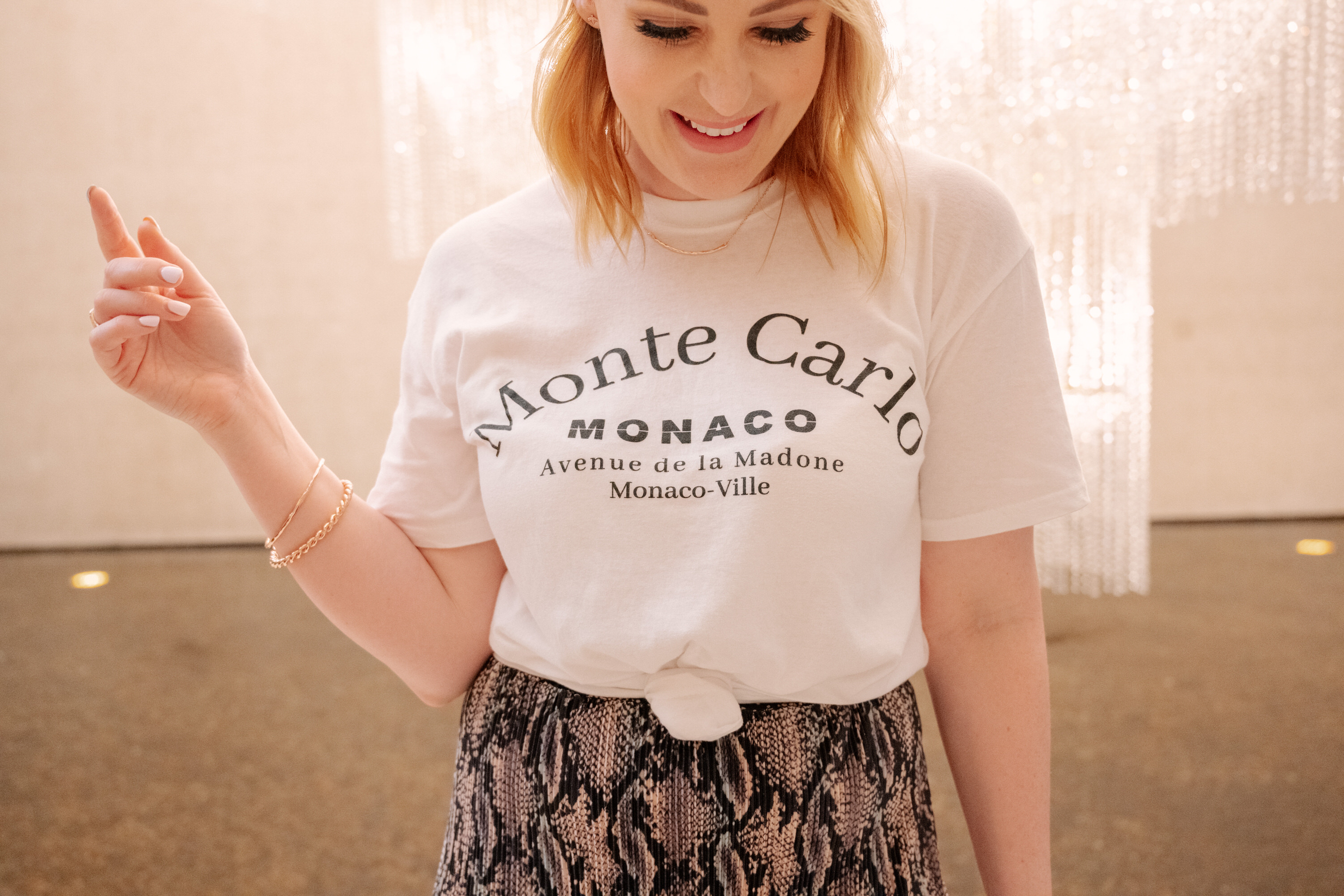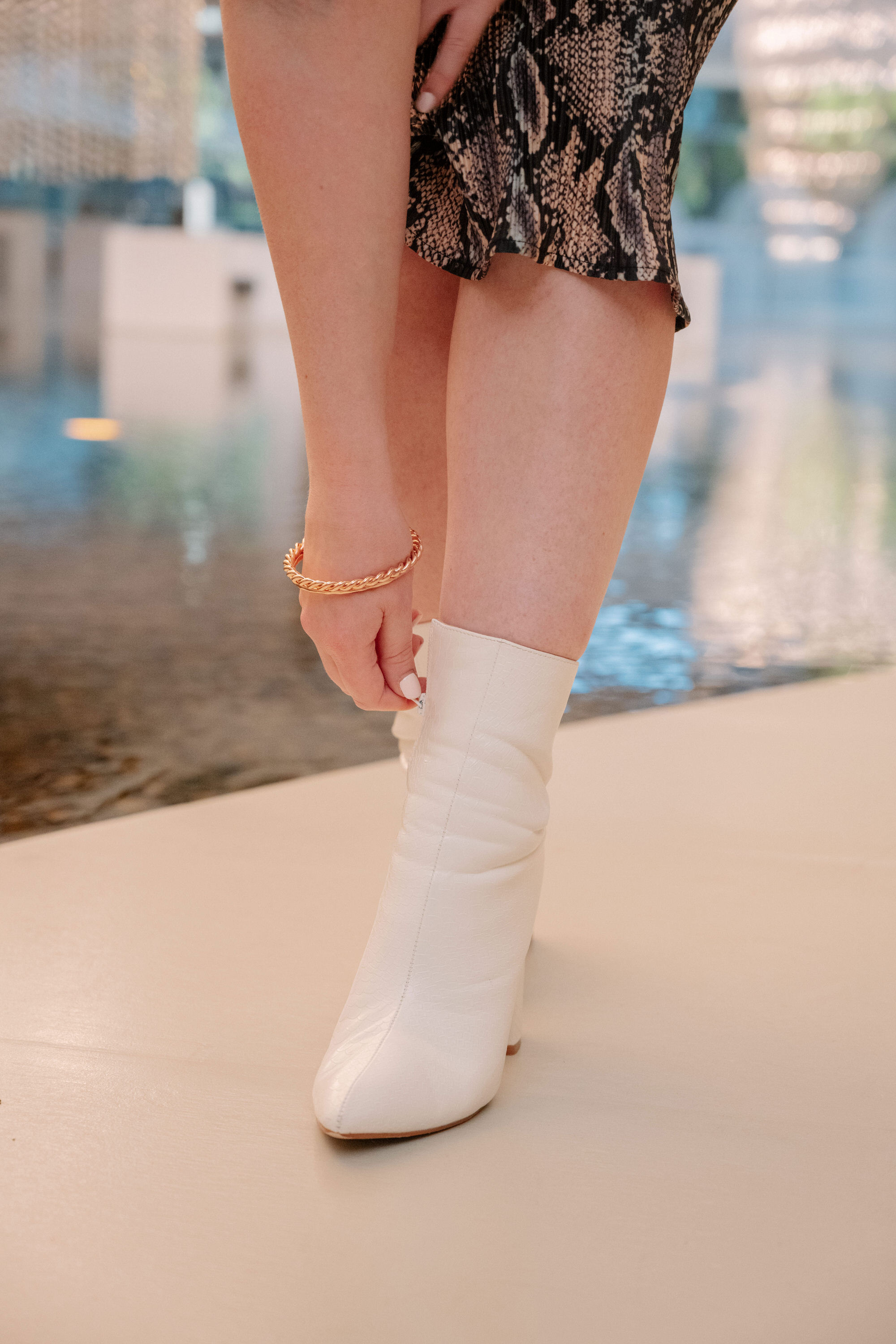 Pretty Little Thing Monte Carlo T Shirt, Pretty Little Thing Printed Pleated Midi Skirt, Pretty Little Thing Faux Snake Ankle Boot, Liberte Petite Bee Earring, Liberte Sonny Ring, Liberte Samara Necklace, Liberte Bowie Bangle, Liberte Sonny Bangle (coming soon).
Lost in a dreamscape of 270,000 crystal pieces, showcased in Ai Weiwei's Boomerang at QAGOMA. Flitting around the gallery, I'm styling a Pretty Little Thing ensemble, highlighting an effortless white tee with a snake printed midi skirt. The real hero of this outfit is bold statement made by these faux snake ankle boots, best teamed with a glimmer of delicate rose gold jewellery by Liberte.
Photography by Erin Smith Photography
---