From Me, To Me: 3 Gifts To Spoil Yourself With!
Thursday, December 20th, 2018
You've finished the Christmas shopping, garnished your final gift and ready to ring in Christmas with your nearest and dearest. Well done girlbosses! How about spoiling fabulous you? Presenting my top 3 gifts to spoil yourself with.
The Ultimate Agenda with Saint Belford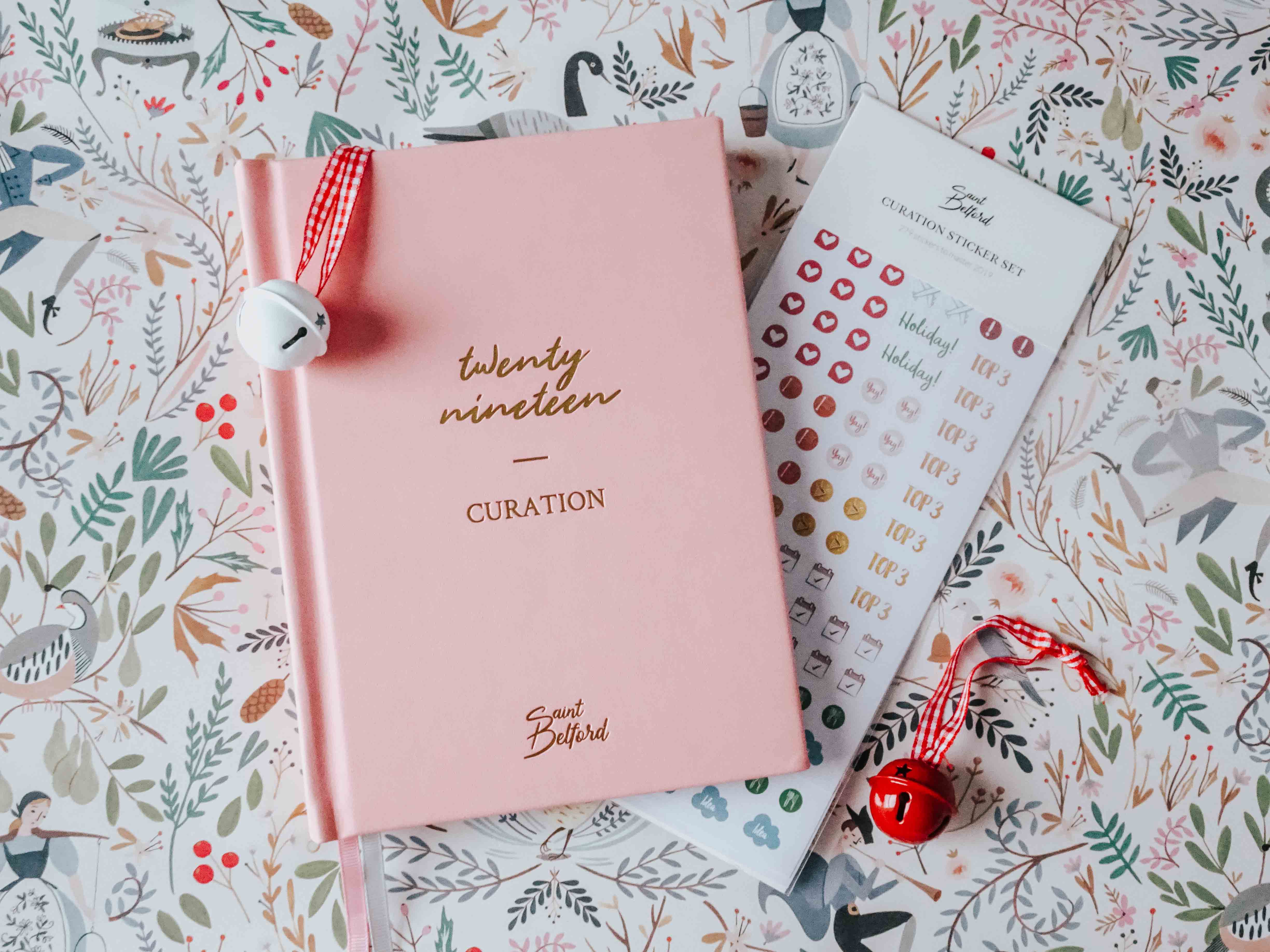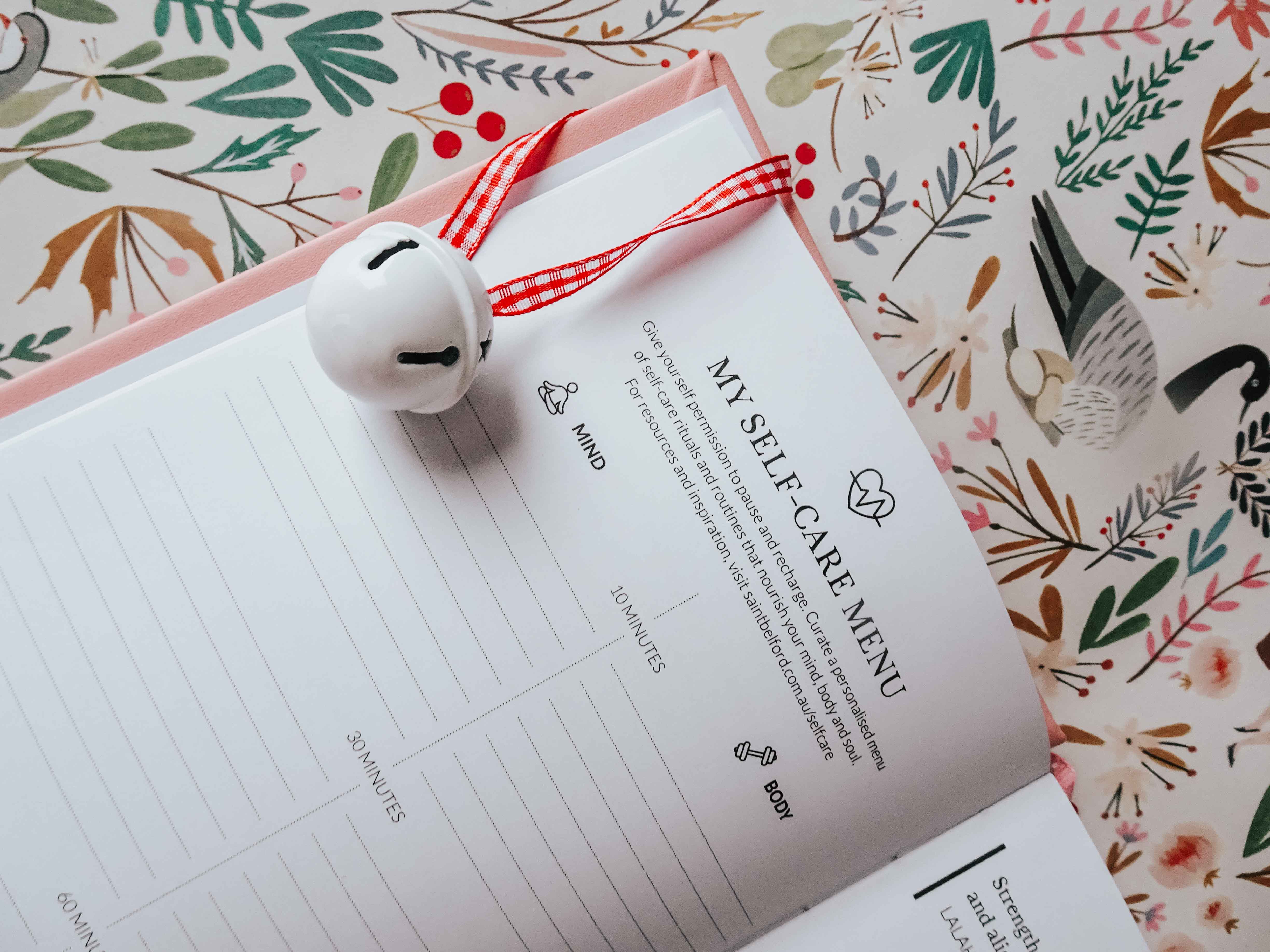 Saint Belford Curation 2019 Diary, Curation Sticker Set.
What better way to welcome the new year, then with a sparkling new planner and this blush beauty from Saint Belford has me smitten. What I'm loving about this diary are the fabulous little extras including a habit and savings curator, self-care menu and bucket list. There's never been a more perfect time to invest in a thoughtful purchase to help evolve into the most goal oriented and organised you.
Blossoming Fragrances with Crabtree & Evelyn

Crabtree & Evelyn Rose Fever Evelyn Rose Essentials.
Categorised indulgent and I couldn't agree more! The Rose Fever Evelyn Rose Essentials gift pack by Crabtree & Evelyn is a heavenly fragrance of fresh rose petals and floral notes. With a shower gel, body lotion and hand therapy, my favourite pick from the set would be the Eau de Parfum for it's luxe gold packaging and delightful scent of musk, amber, violet and of course, rose.
Clutch Heaven with Adorne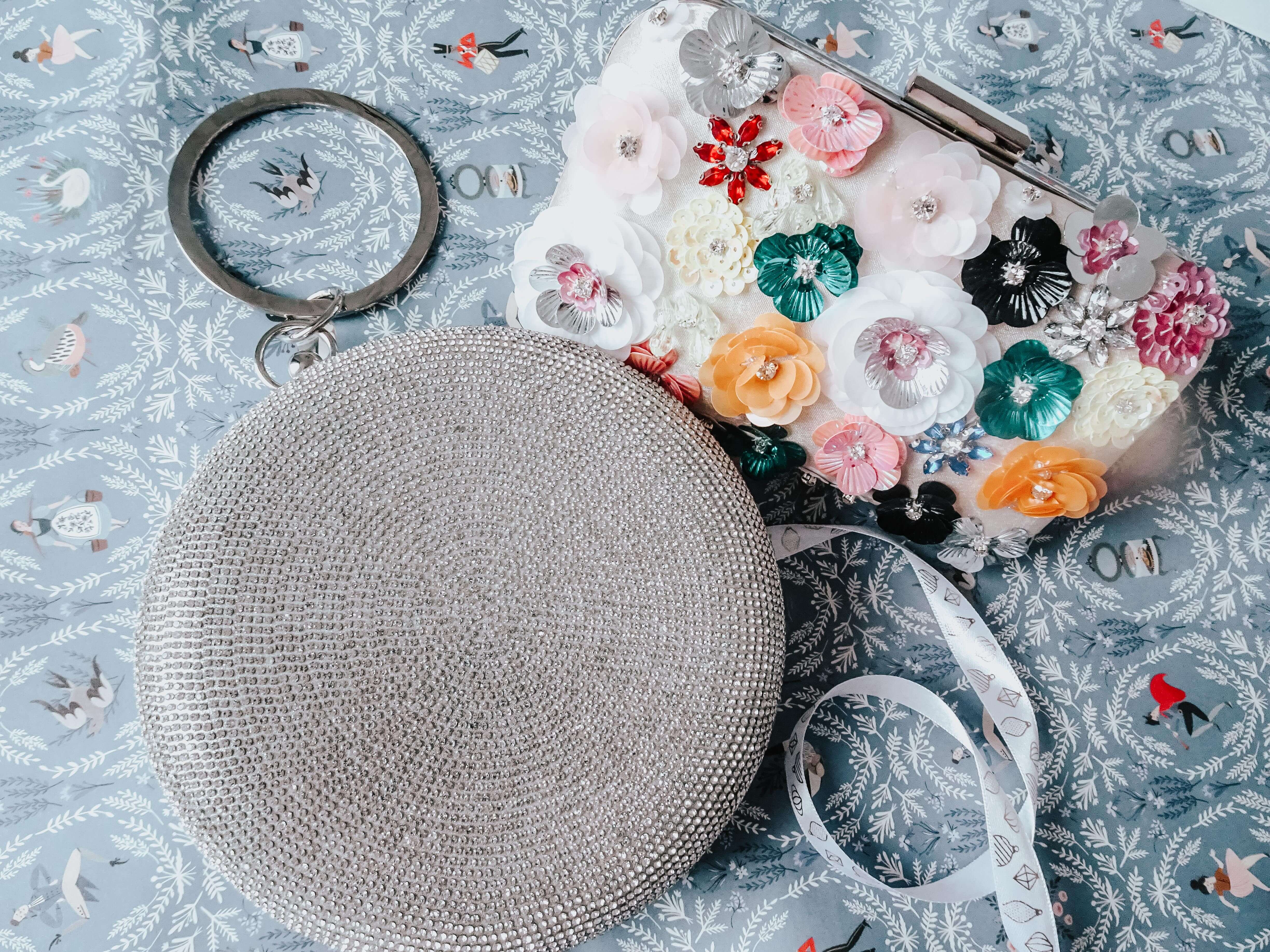 3D Jewelled Flowers Structured Clutch, Diamante Round Ring Handle Structured Clutch.
Nights out have never looked this sparkly, thanks to the gorgeous range of clutches available at Adorne. Whether it's a intimate date night with the beau, or rooftop cocktails with the squad, it's reason to bring out an enviable little accessory, preferably with some form of shimmer.
What's under your tree as a "gift for me"? I'de love to hear your indulgent purchases, in the comment section! Happy holidays! x
I Want What She's Styling: Saoirse Ronan
Sunday, March 11th, 2018
When it comes to the Hollywood style files, I want what Saoirse Ronan is styling. From sheer, shift dresses to structured blazers, this young starlet can do no wrong, on or off the red carpet. I've rounded up some key wardrobe staples to recreate her best looks.
Saoirse Ronan at the Lady Bird Premiere Dublin, Santa Barbara Film Festival, Lady Bird Press Conference.
At The Lady Bird Premiere Dublin
Both demure and positively darling, Saoirse styles a sheer shift dress with an allover strawberry print, totally fitting for her quirky role in Lady Bird. Keeping accessories to a minimal she styles the frock with a pair of pointed suede boots, proving timeless accessories speak volumes on the red carpet.
At The Santa Barbara Film Festival
In a bold move wearing culottes on the red carpet, Saoirse combines the statement pant of the Victorian era with a draping satin blouse. Again, a pointed toe heel makes an appearance, which can be substituted with a pair of mules for a more modern take.
At The Lady Bird Press Conference
Channeling Coco Chanel in a tweed blazer, decorated with embellished brooches, Saoirse is a vision in this vintage getup. I adore how Saoirse pairs her blazer with a LBM (little black mini). Kudos on those pins girl.
SHOP THE POST:

Look 1: Realisation Par The Alexandra Italia Spot Dress, Wittner Davyn Ankle Boot, Kenzo Tiger Pouch.
Look 2: Portmans Tamsin Tie Neck Top, Country Road Satin Black Crepe Culotte, ZAC Zac Posen Clutch, Skin Footwear Argyle Embellished Brocade Mules.
Look 3: Sportscraft Lotus Tweed Coat, Portmans Buckle Up Mini Skirt, Swarovski Aloft Brooch, Jo Mercer Tempest High Heel Sandals, Santi Imitation Pearl Minaudiere Clutch.
VOSN – Spring Essentials
Wednesday, September 20th, 2017
I don't mean to alarm you, but there's only 4 hours until VOSN (Vogue Online Shopping Night) expires! There's some exciting, shiny web banners detailing some fabulous discounts – and if anyone deserves a treat, it's you!
There's no doubt about it, I've done my fair share of damage online today, updating my wardrobe with some new season, Spring essentials. I've rounded up some fresh little pieces from my favourite retailers who ARE participating in VOSN, so clicky clicky fashionista's. Happy Shopping!
SHOP THIS POST:

1 Dress 2 Ways: Casual vs Chic
Tuesday, April 11th, 2017
Fashion Myth: printed pieces don't have the same stylistic opportunities as block basics.  Now that's certainly not the case for this starry number by Marcs, as I see plenty of versatility to dress up or dress down this piece with just the right accessories. Presenting a quick how to style 1 dress 2 ways, from casual to chic.
Marcs Silk Star Cluster Shirtdress, French Connection Block Swoop Blazer, Oroton Forte Mini Clutch, Larsson & Jennings Lugano Watch, Mimco Perfect Pear Stud, Jo Mercer Candice Dress Heels, Seed Heritage Leather Jacket, Prada Round Sunglasses, French Connection Large Sequin Bucket Bag, Wittner Honesty Ankle Boot, Samantha Wills Heart Wonder Ring, MAC Cosmetics Velvet Teddy Lipstick.
Casual
1. Dress down the elaborate print of this piece with the ultimate "cool girl" accessory – a buttery, leather jacket. I tend to favour a cropped cut as it appears more feminine when layered over your favourite shift dress.
2. Team with a pair of ankle boots, like these Wittner booties. Never have I seen a more practical purchase with it's sensible, stacked, block heel – perfect for endless roaming and shopping.
3. A bucket bag is the perfect choice for day to day wear, allowing for effortless storage possibilities and a cool, sling over your shoulder statement.
4. Accessories are best kept simple, understated with a touch of glam. There's nothing I love more than a statement, stone ring like this Samantha Wills find, teamed with a pair of luxe Prada shades.
Chic
1.  A tailored blazer is the perfect way to layer this frock, whilst evaluating to chic status. I'm loving styles that offer a little extra length like this French Connection find. Not to mention, the lapels offer an elegant touch.
2. Swap the booties for a cleaner style, like a sleek Mary Jane in suede.
3. Emphasise the metallic strands throughout this dress with a matching, metallic clutch. This mini Oroton clutch is the perfect little accessory for a fabulous night out with the girls, storing your essential makeup items for sneaky touch ups, phone, keys and keycard. As George Gershwin once sung, "who could ask for anything more!"
4. Nothing says ultimate sophistication like a pair of pear shaped, crystal studs and naturally, Mimco is delivering the goods! Team with a classic time piece, like this Larsson & Jennings mesh strap watch.
SHOP THE POST:

---