10 Conversation Starters For Your Coach Buddy
Monday, June 4th, 2018
Let's be real for a moment, the idea of striking up a conversation with a total stranger can be rather daunting, especially when you're travelling solo! In preparation for my Spirit Of Europe Tour with Topdeck Travel, I'm testing out my favourite 10 Conversation Starters For Your Coach Buddy, guaranteed to ignite your global social life.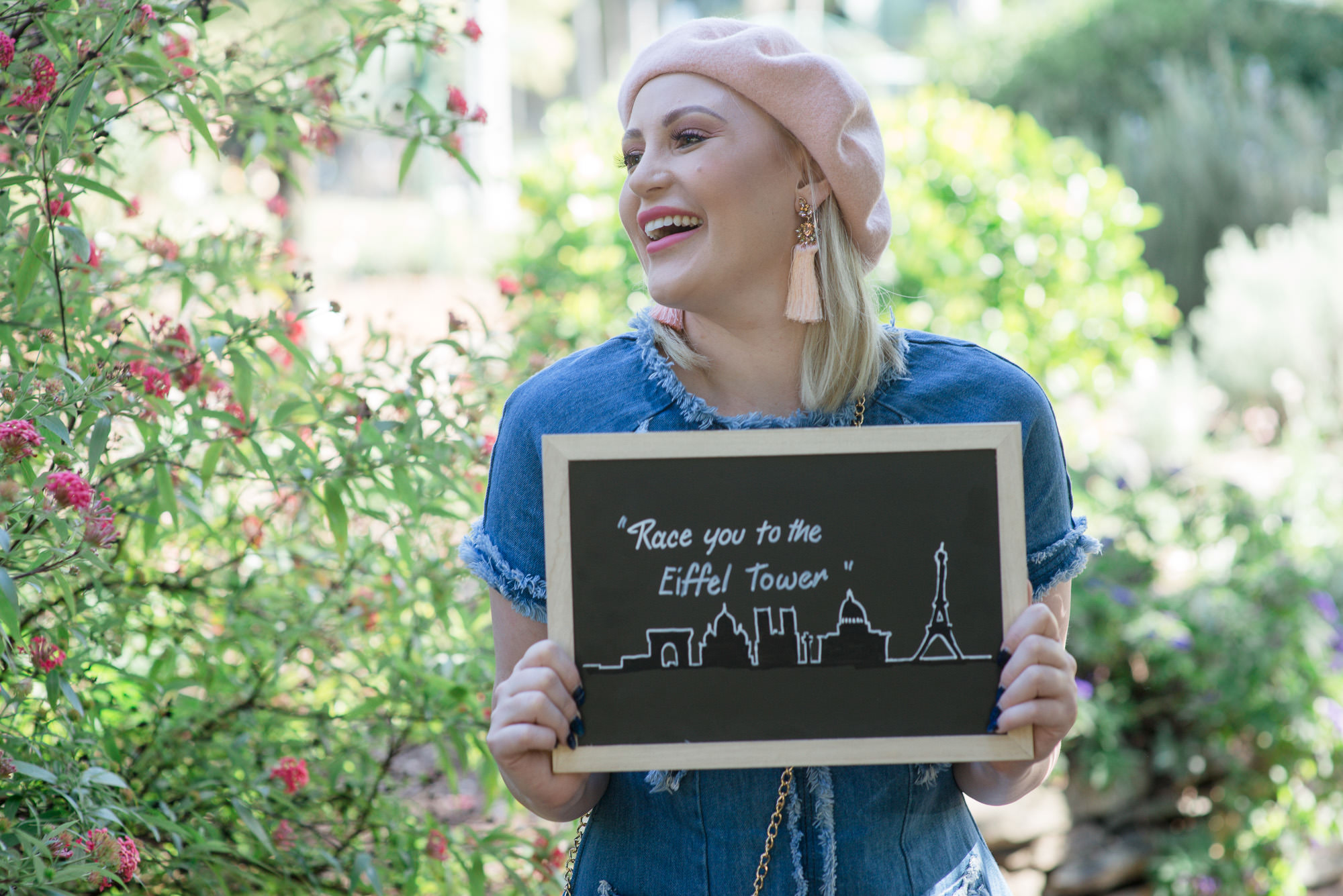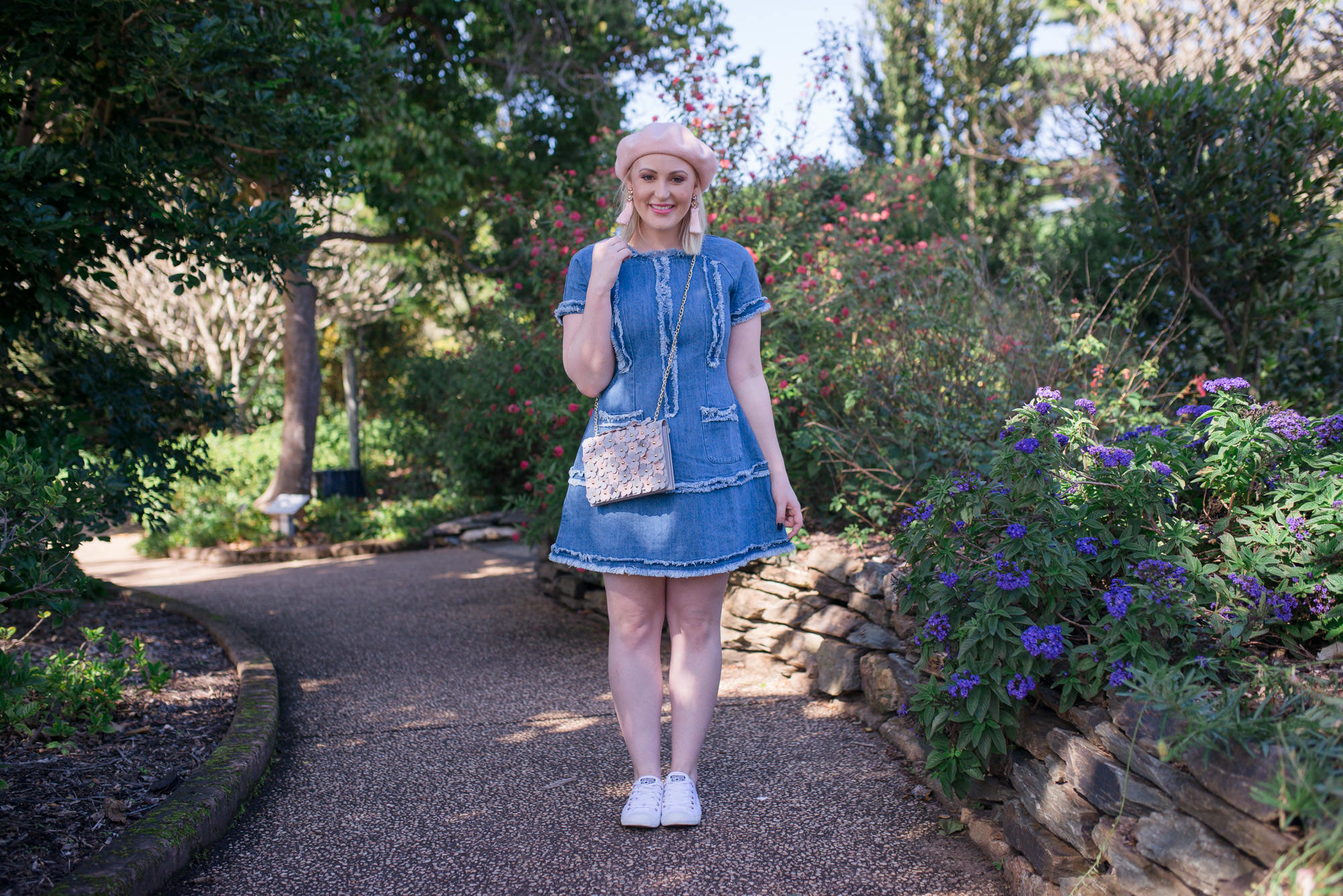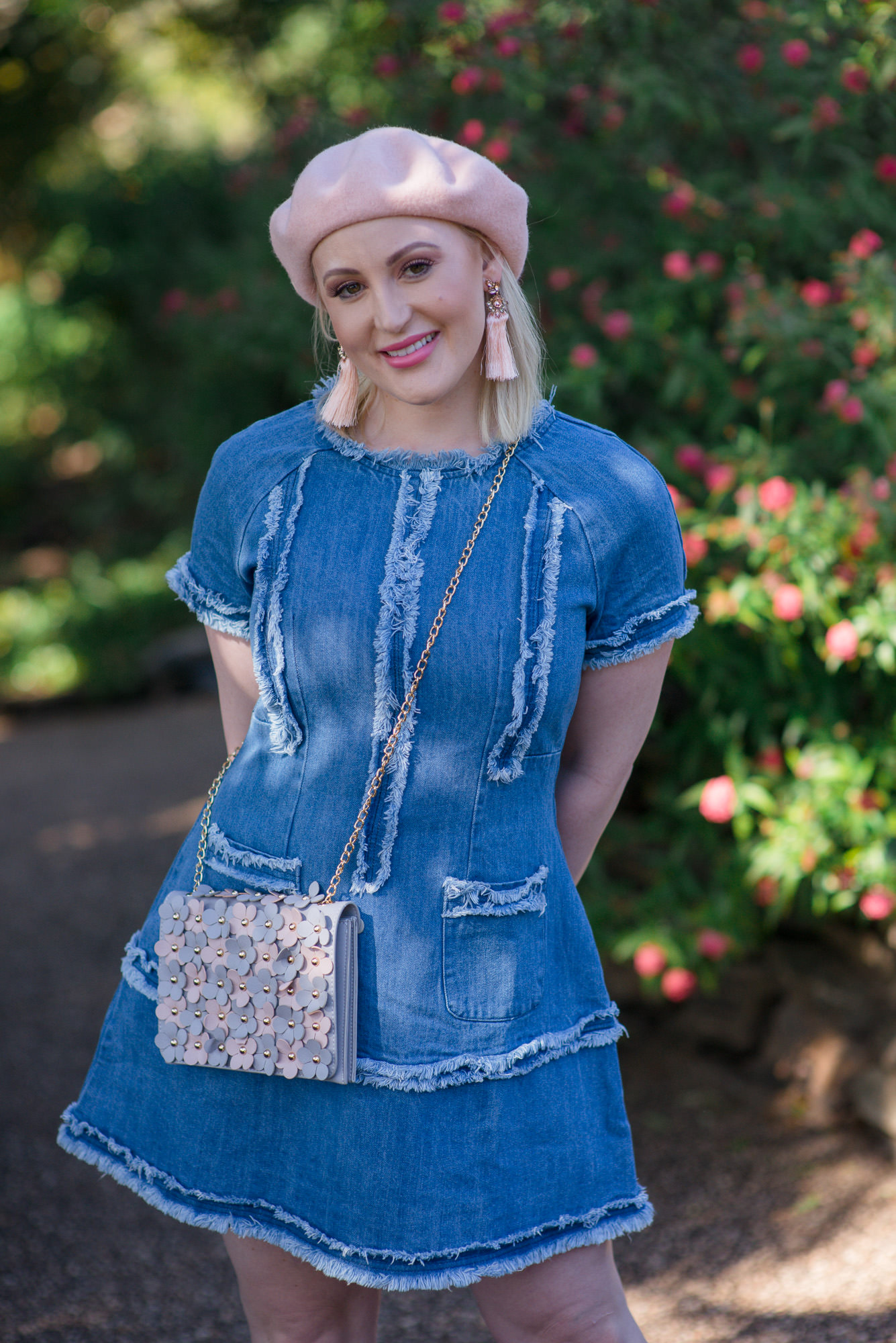 Brave + True Sue Ellen Dress; Adorne 3D Flower Flapover Handbag, Carrie Wool Blend Beret; Converse Chuck Taylor All Star Dainty Sneakers.
1. "Race you to the Eiffel Tower!"
Playful, yet slightly competitive – because A-grade banter is a combination of the two!
2. "Let's chat affordable and authentic eats. Where's the best hole in the wall/nook you've found on your travels?"
If there's one thing people love to talk about, it's food, especially memorable cuisines from previous travels. In other words, this is a fool proof ice breaker and also super helpful in sourcing the best snacks worldwide.
3. "What's the strangest fad you've seen abroad"
The yami-kawaii movement trending in Harajuku immediately comes to mind. Discover other quirky crazes that await your wanderlust.
4. "Keen for a game of Vineyard Bingo?"
Again, there's nothing wrong with a dash of friendly competition, especially when it extends your general knowledge of worldly wine regions. Simply tick off the wineries you have been to.
5. "Which countries would you Indulge, Relocate & Avoid"
Simply put, a cheeky variation of Snog, Marry, Avoid.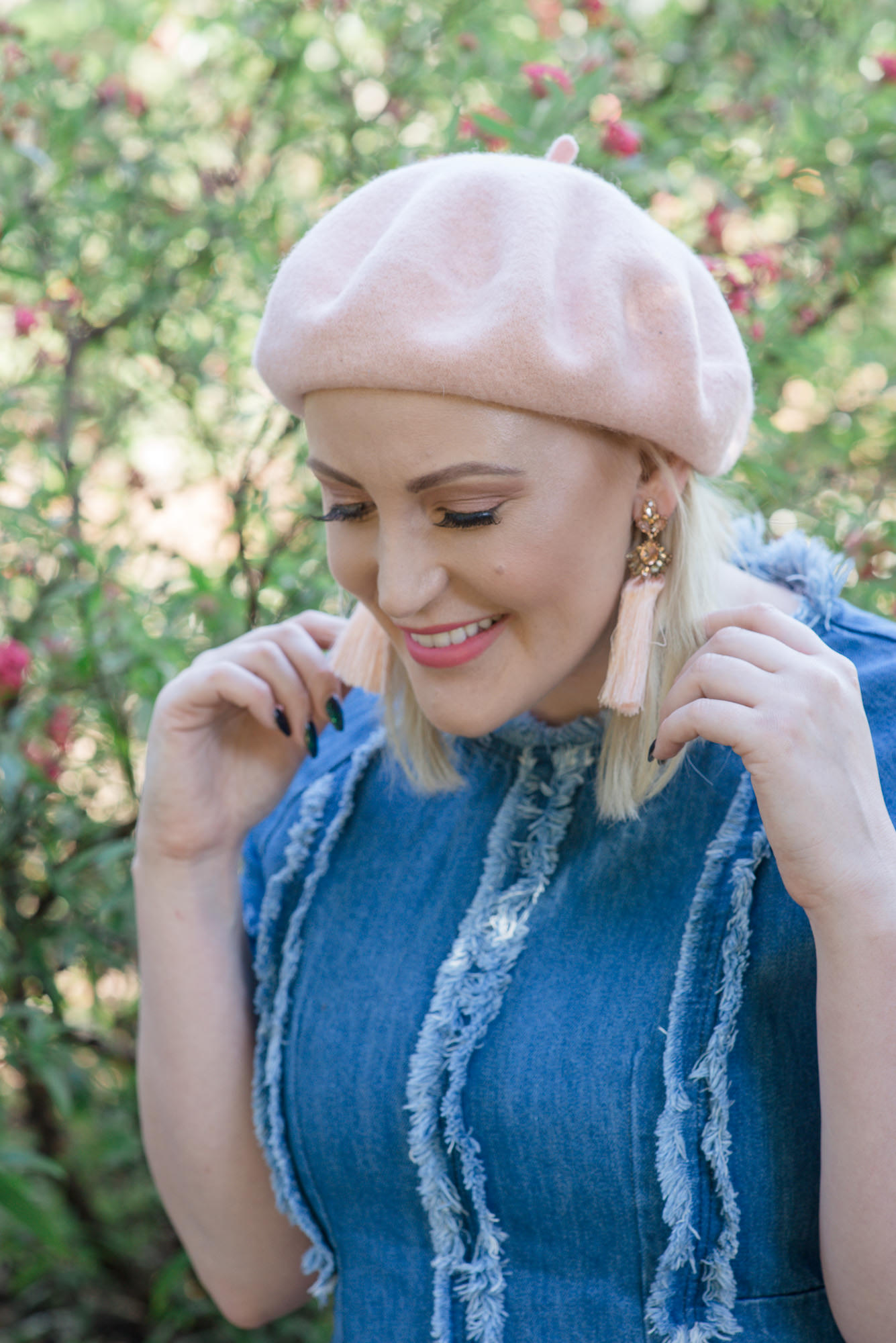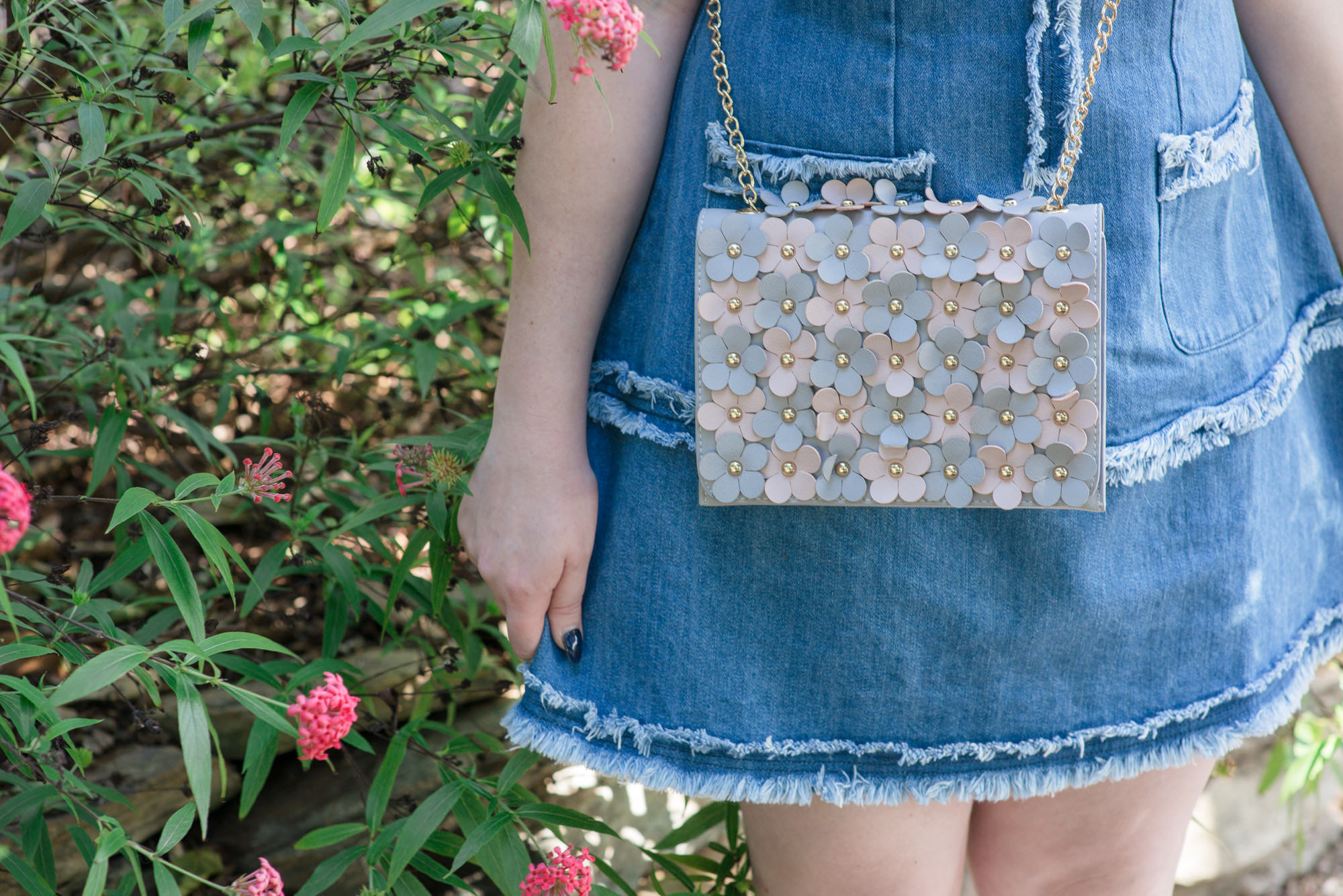 6. "Share your sweet spot? Best chocolate/desserts you've tasted!"
If they don't enjoy the sweeter things in life, can you even be friends? Suss it out early in the peace!
7. "If you were a drink, what would you be?"
A Spritz, an Ouzo shot or perhaps a nip of Fire In The Hole – the erotic rum of the Bahamas. Their answer will reveal plenty about their personality plus help you compile the menu for your next cocktail party!
8. Lust haves verses must haves, what's the best thing you've purchased while travelling? 
Nifty souvenirs or collecting vintage market finds, this question will help you determine the best little nooks for some light shopping abroad. There isn't a girl on her travels who hasn't got time for that 😉
9. Suitcase staples, what are your top 3? 
Ever found yourself in a packing quandary? You're not alone! Use this practical question to up-skill your suitcase selection skills.
10. The most stereotypical tourist outfit you can think of, and go! 
My immediate point of reference comes straight from F.R.I.E.N.D.S, involving Joey's fabulous London hat. This little query could even lead to a fun souvenir challenge. May the most stylish tourist win!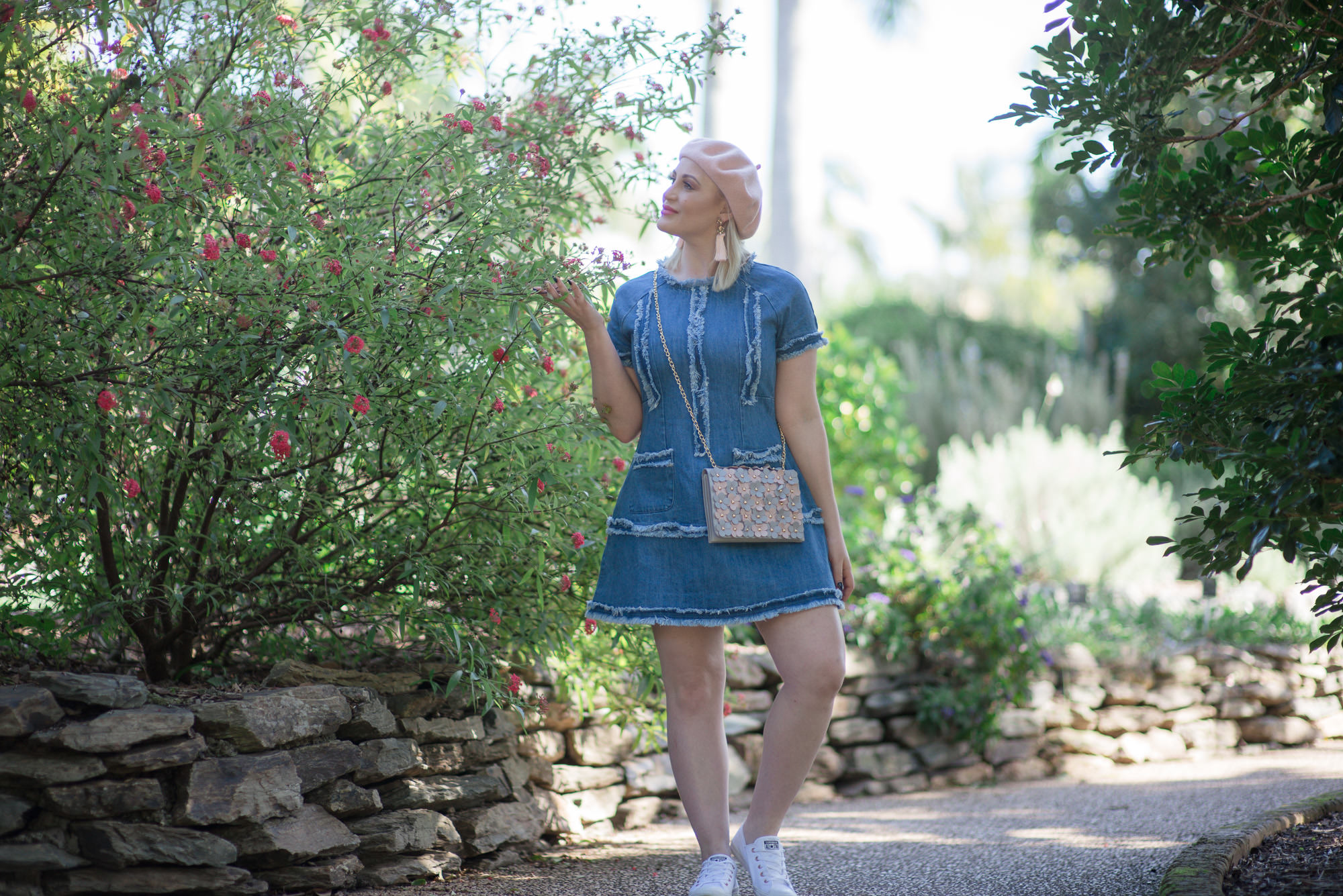 Ready to wander the streets of Paris by night or stop for a scenic gondola ride in the canals of Venice? Explore the countless European options with Topdeck Travel and plan your next adventure!
SHOP THE POST:

Proudly Partnering with Topdeck Travel
Photography by Erin Smith Photography
The Best Things To Do in Sydney!
Sunday, November 5th, 2017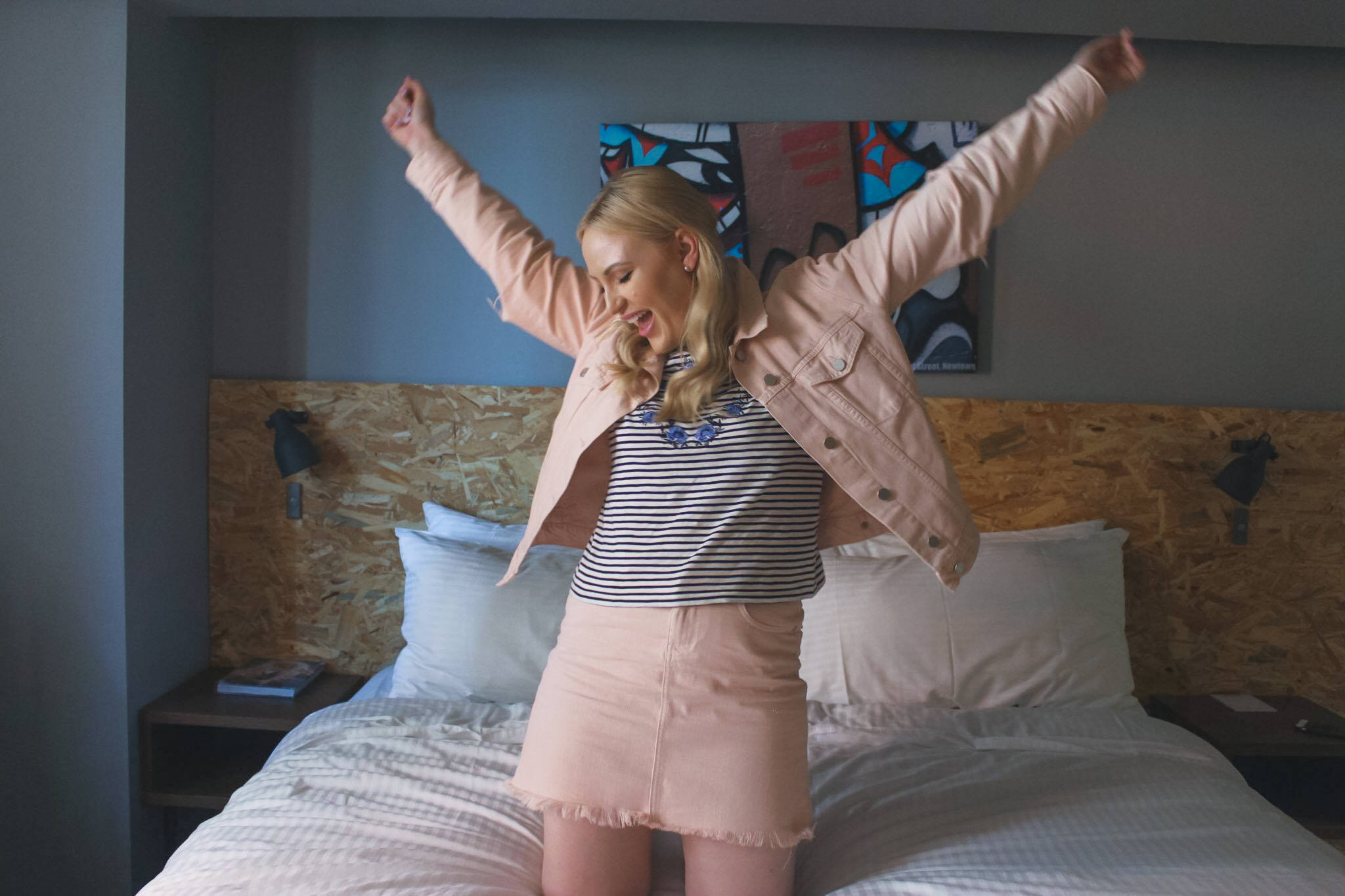 NA-KD Cut Out Sleeve Denim Jacket, NA-KD Pink Raw Hem Denim Skirt, Marcs Porcelain Embroidered Tee.
If you're familiar with my gram you'll already know that last month I enjoyed a staycation in Sydney, courtesy of Marcs (more on that subject soon!) With my best friend in tow, we wined, dined, ferried and frolicked around Sydney, documenting our favourite stops along the way. Presenting my highlights of Sydney's best below!
Stays @ The Urban Newtown
I've stayed inner city many a time, but my favourite digs to date is The Urban Newtown in Newtown. What I loved about this suburb is it's eclectic little collection of cafes, bistros, op shops, boutiques and striking street art. The boutique hotel itself was a super cool sanctuary with its industrial interiors, modern furnishings and lush green courtyard. My suite was generous and stocked with a free minibar (#spoilt), a point of difference and luxury, that The Urban Newtown offers to all guests upon booking.
The staff were incredibly friendly, offering stellar recommendations for local dining and cheeky nightcaps. I actually had the best pasta of my life at a little hole in the wall called The Italian Bowl, recommended by the friendly gent on reception.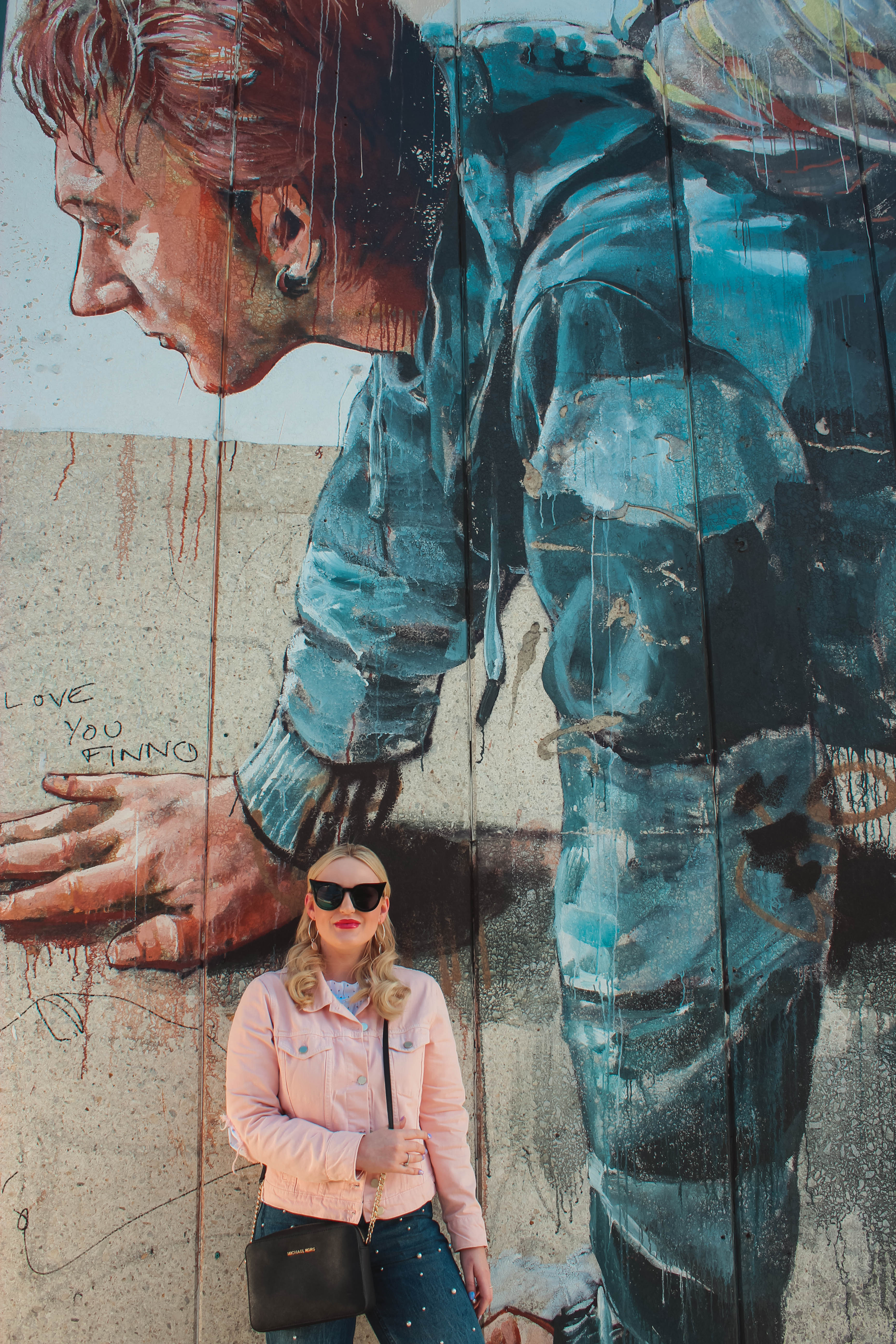 The Urban Newtown is home to this spectacular street art by Fintan Magee. Coincidently his fox mural also displays in my blog's header pic.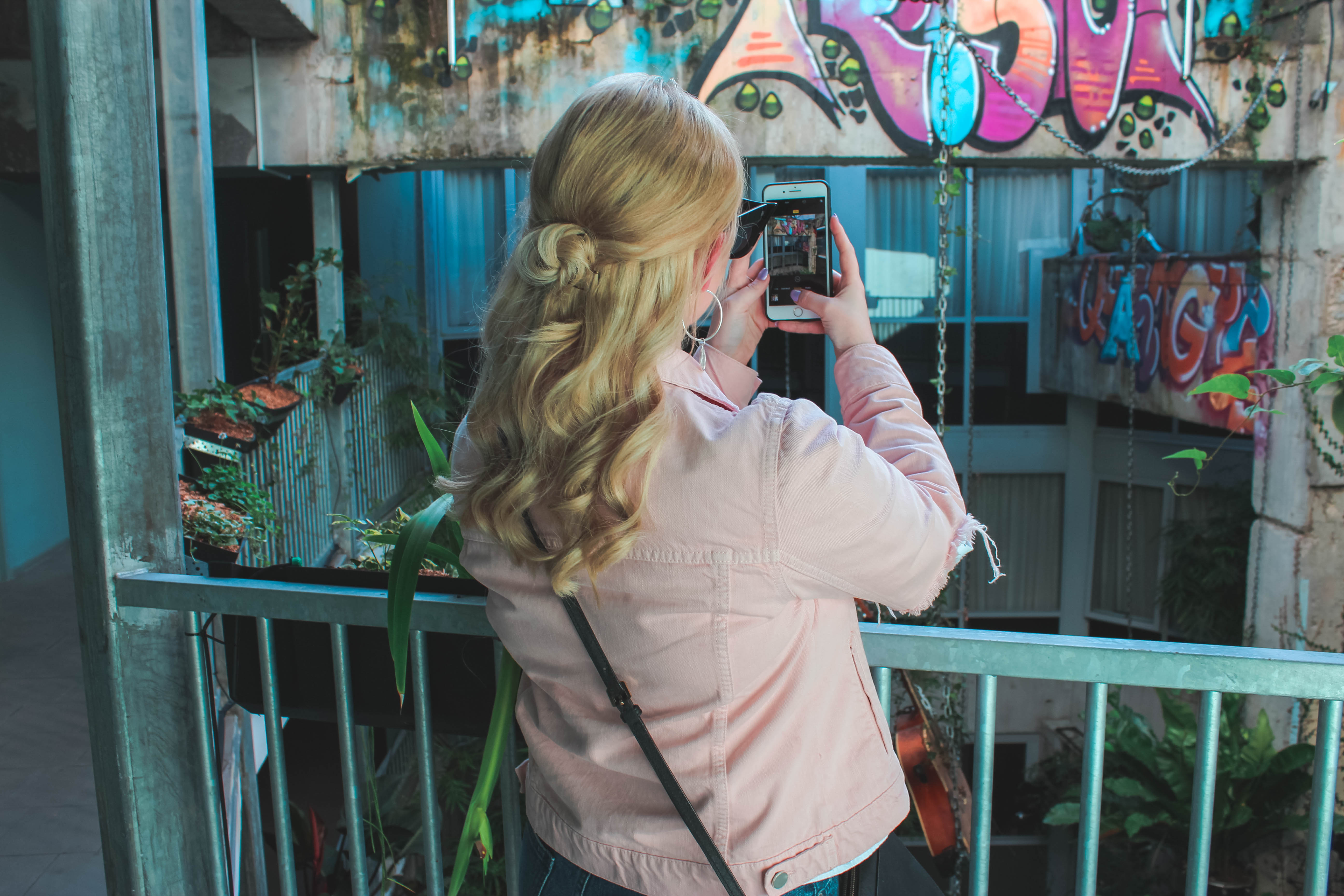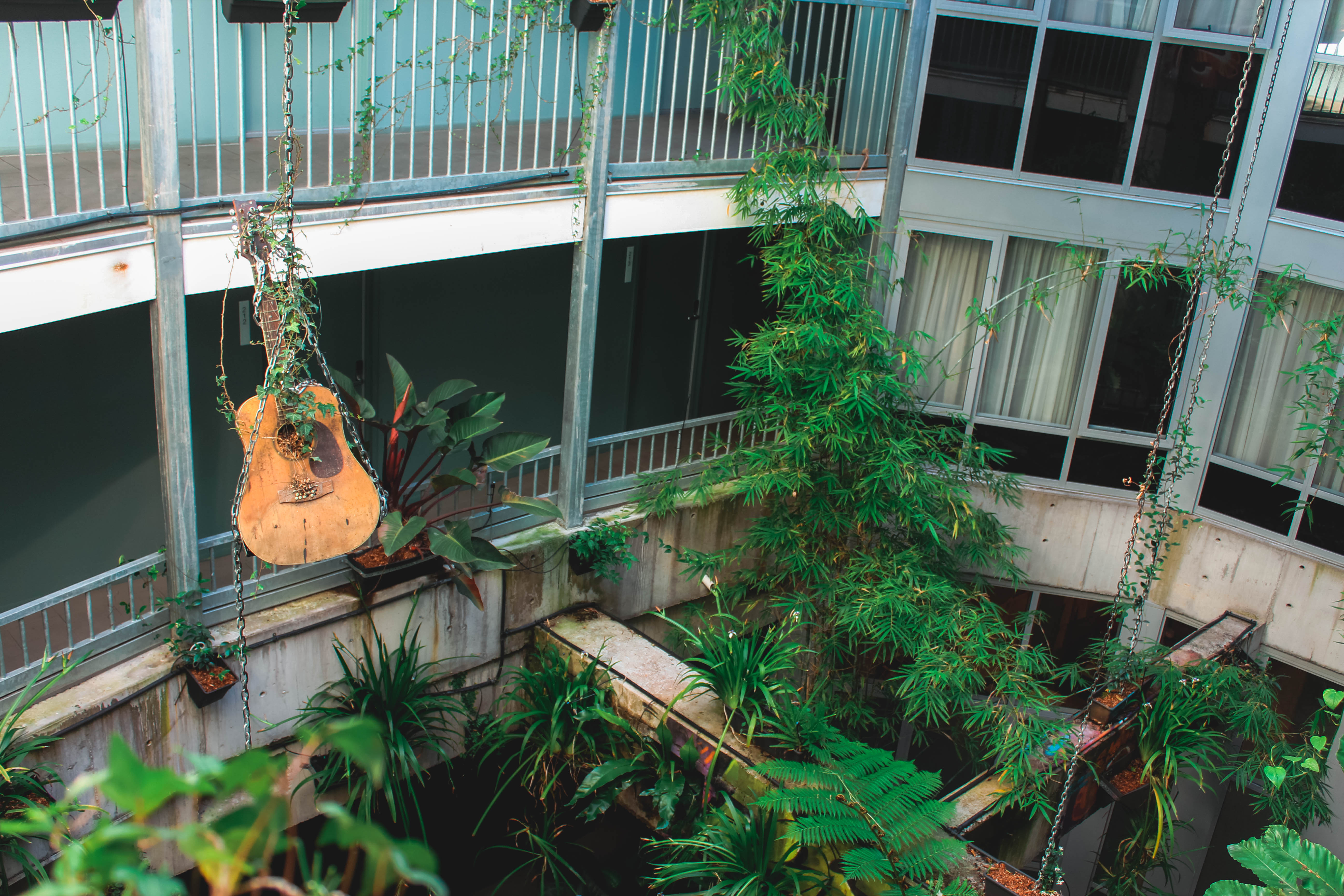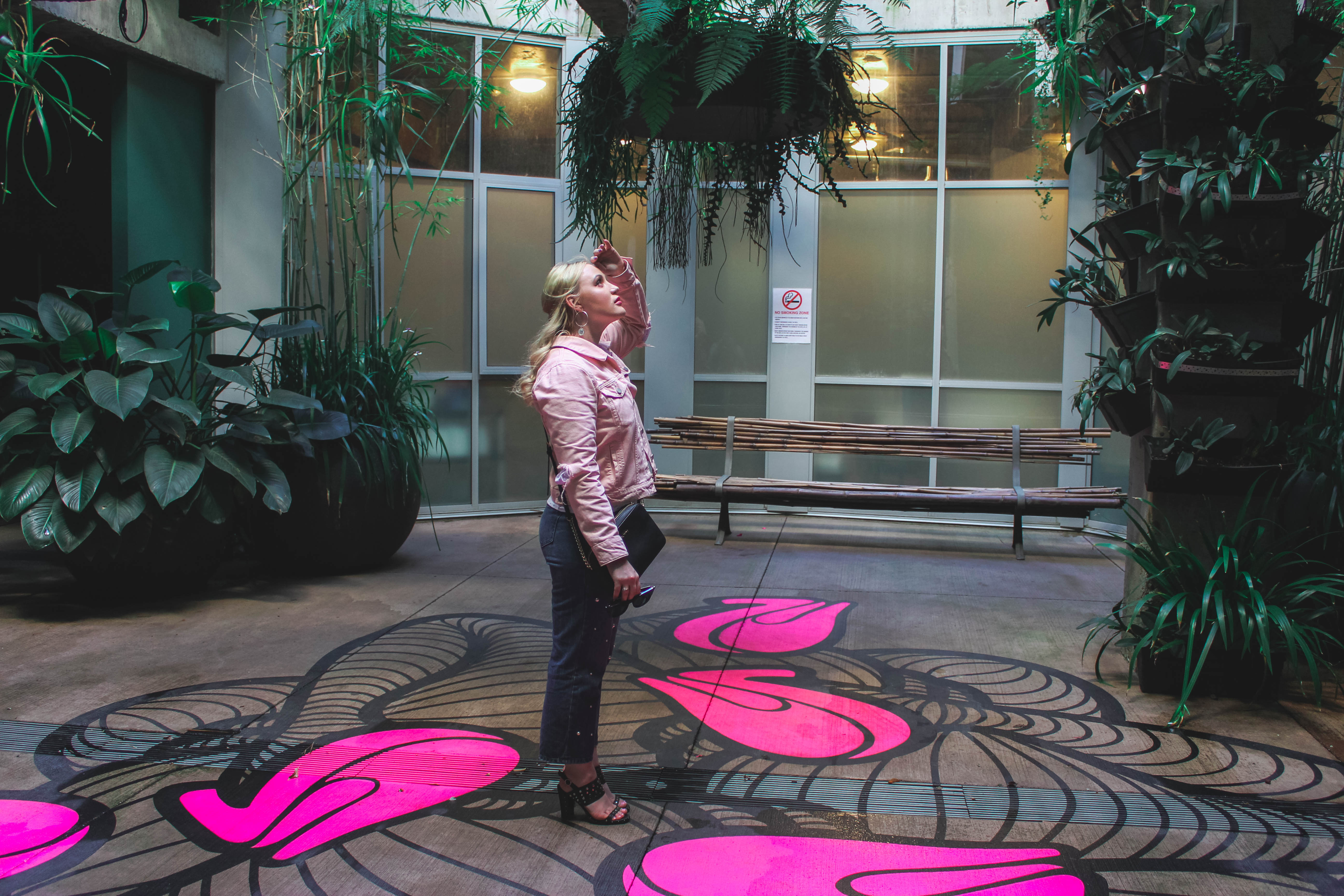 The Grounds of Alexandria
Europe or Sydney? I certainly felt as though I was transported into a dreamy Parisian scene, surrounded by endless florals, petite dessert carts and quaint lemonade stands, in Sydney's Instagrammable haven, The Grounds of Alexandria. While we didn't get a chance to dine at the cafe, we certainly indulged in a few sweets, including the house-made donuts….Delightful!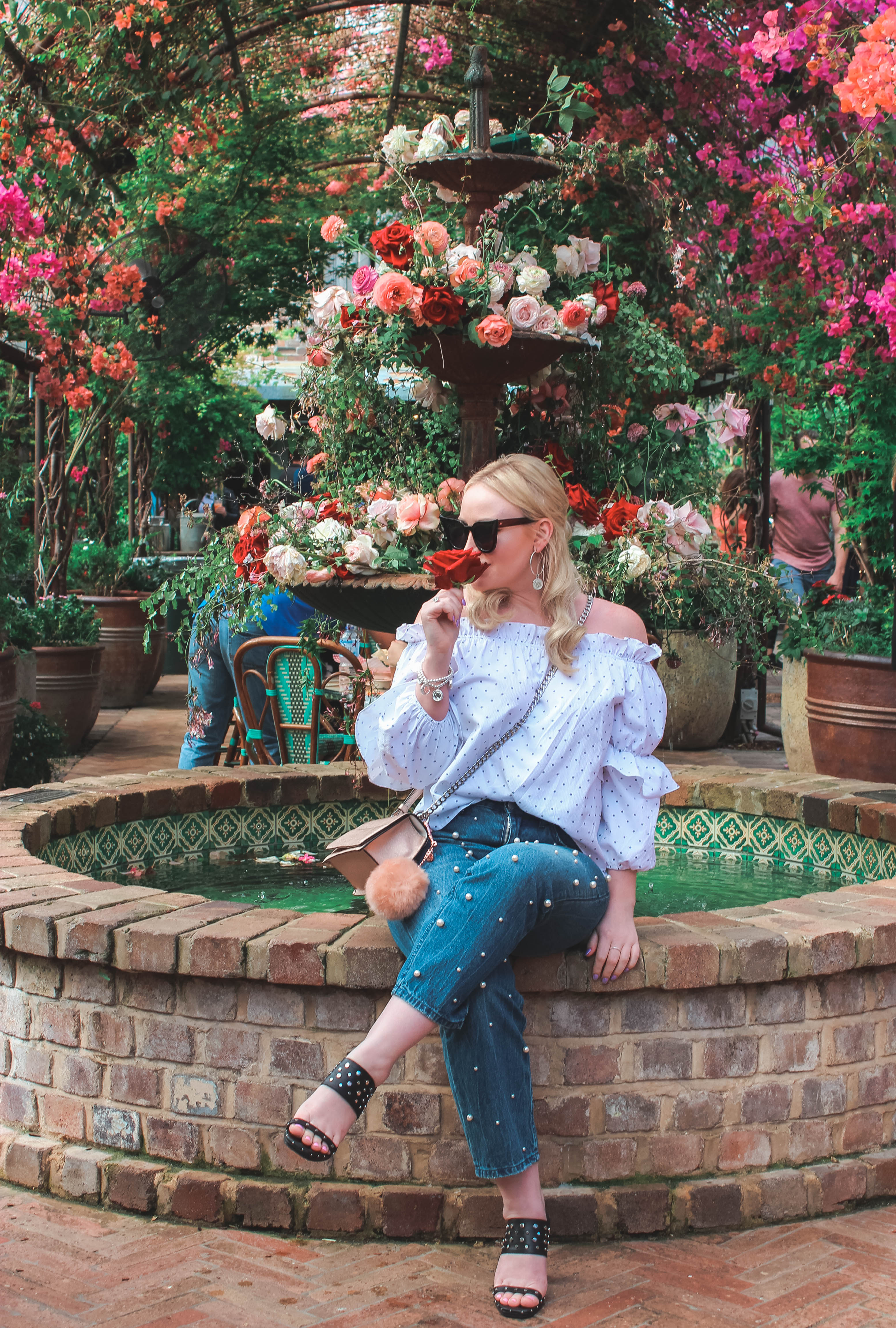 Piper Petites Pearl Jeans, Grab Off The Shoulder Top, Wittner Floyd Sandals, Oroton Crossbody Bag (similar style here), Adorne Coin Hoop Earrings, Adorne Coin Bracelet, Le Specs Sunglasses (similar style here).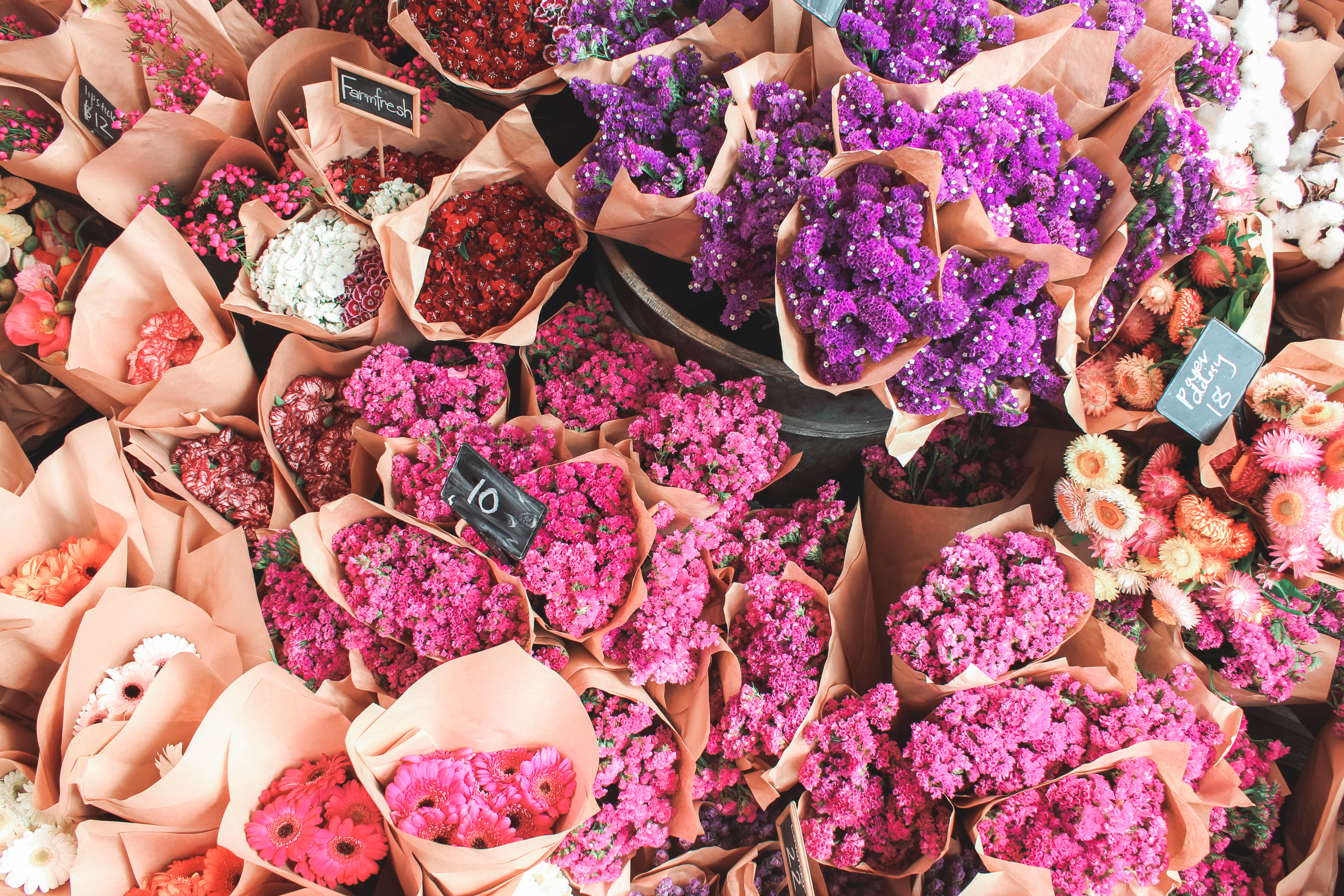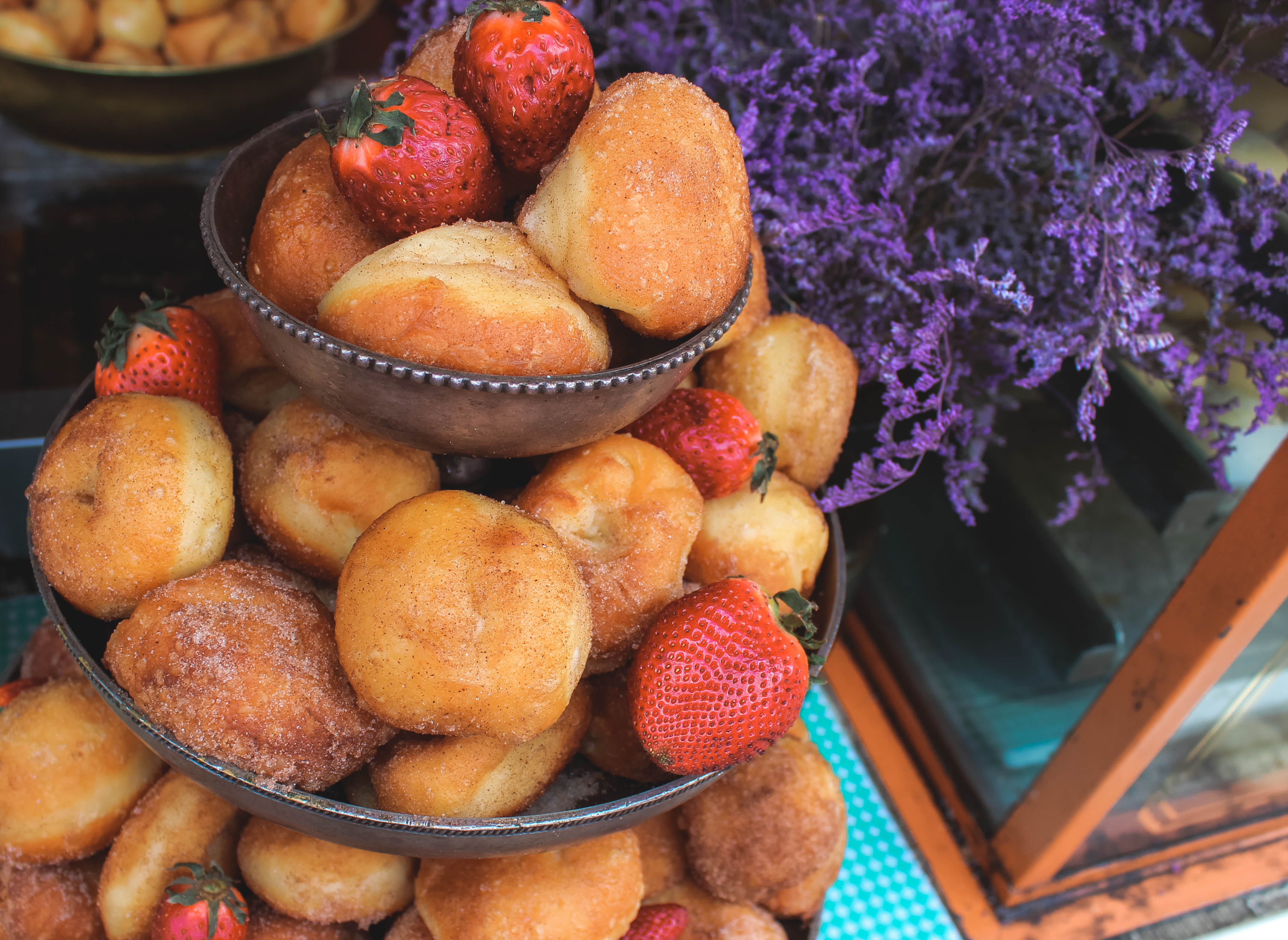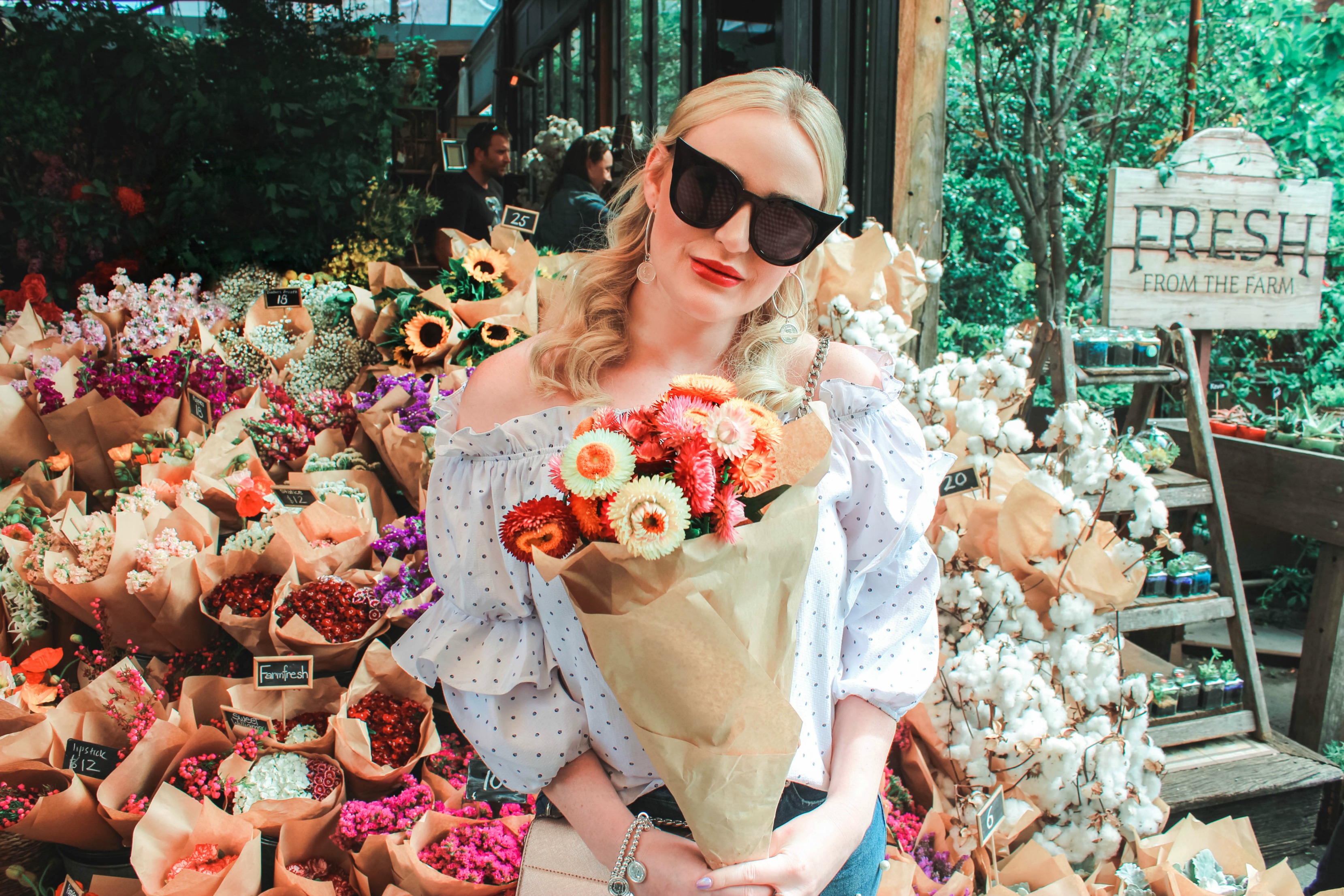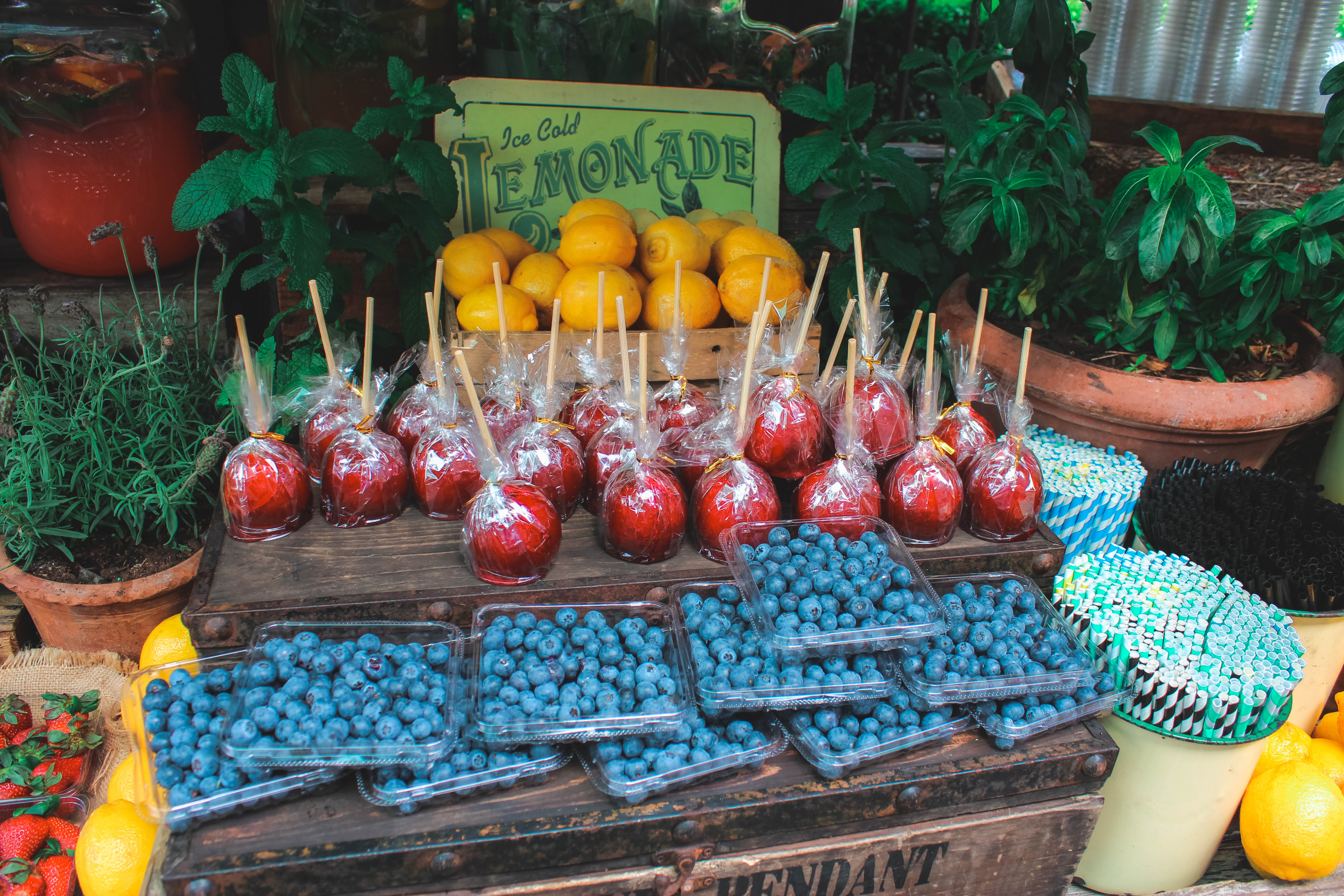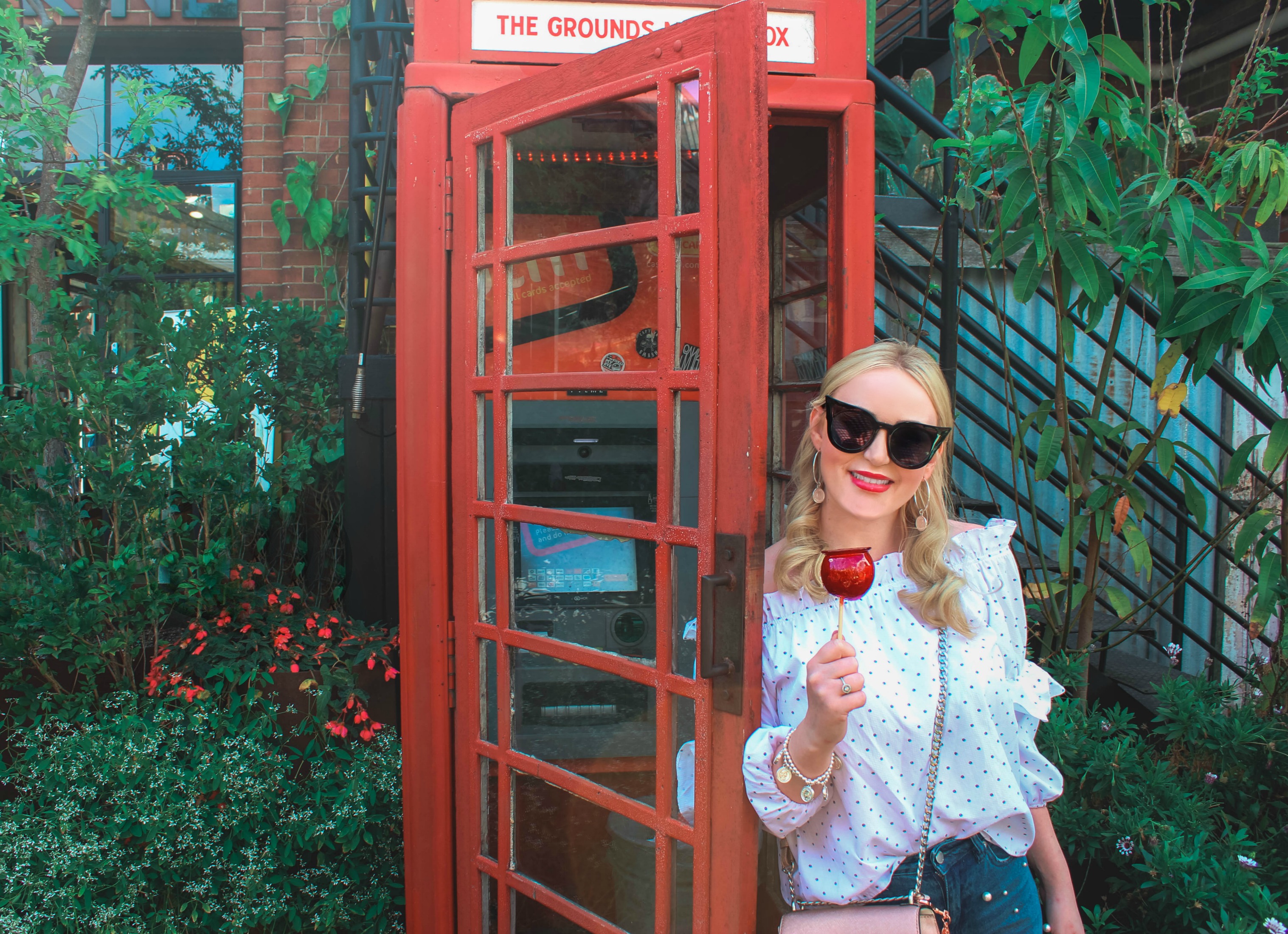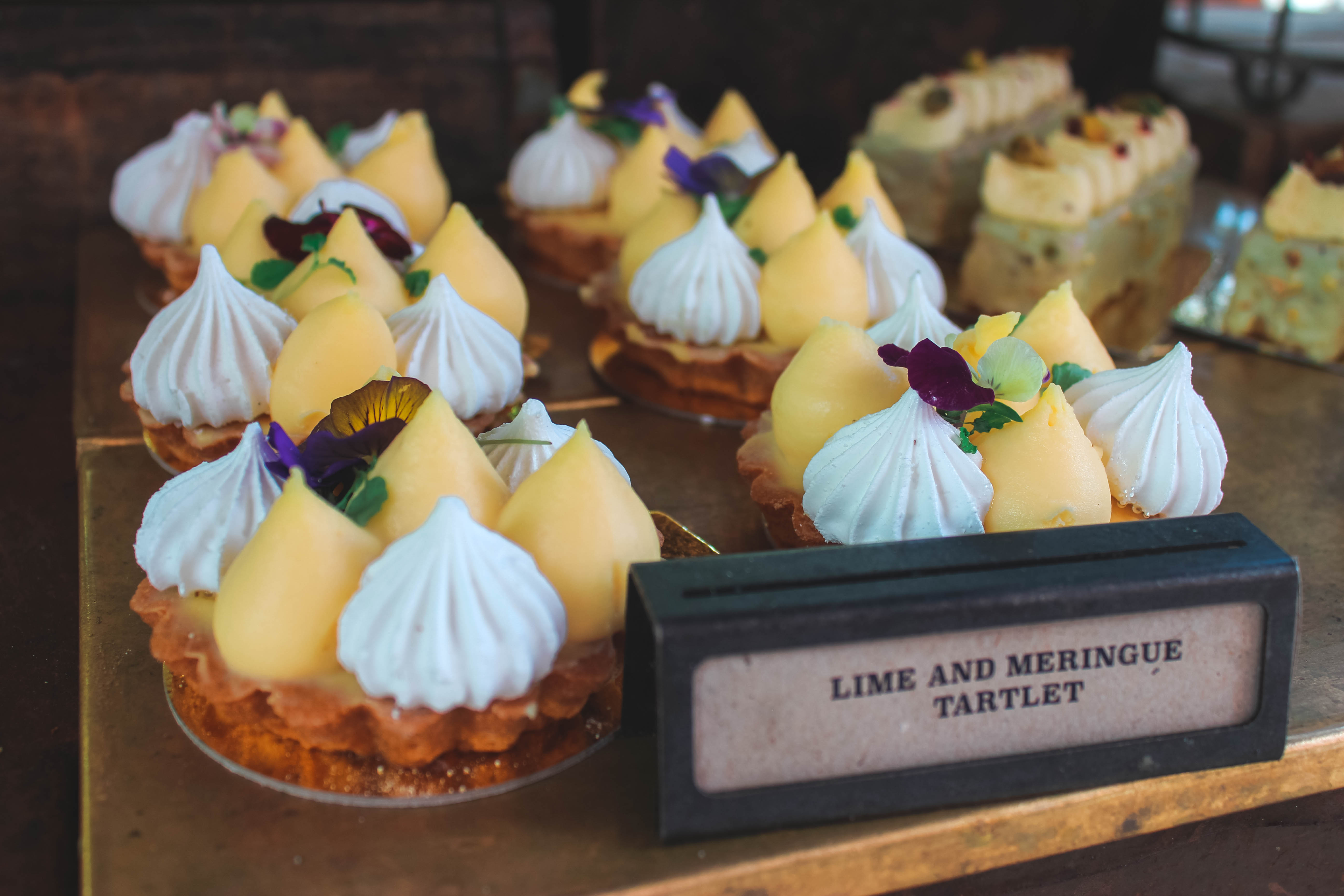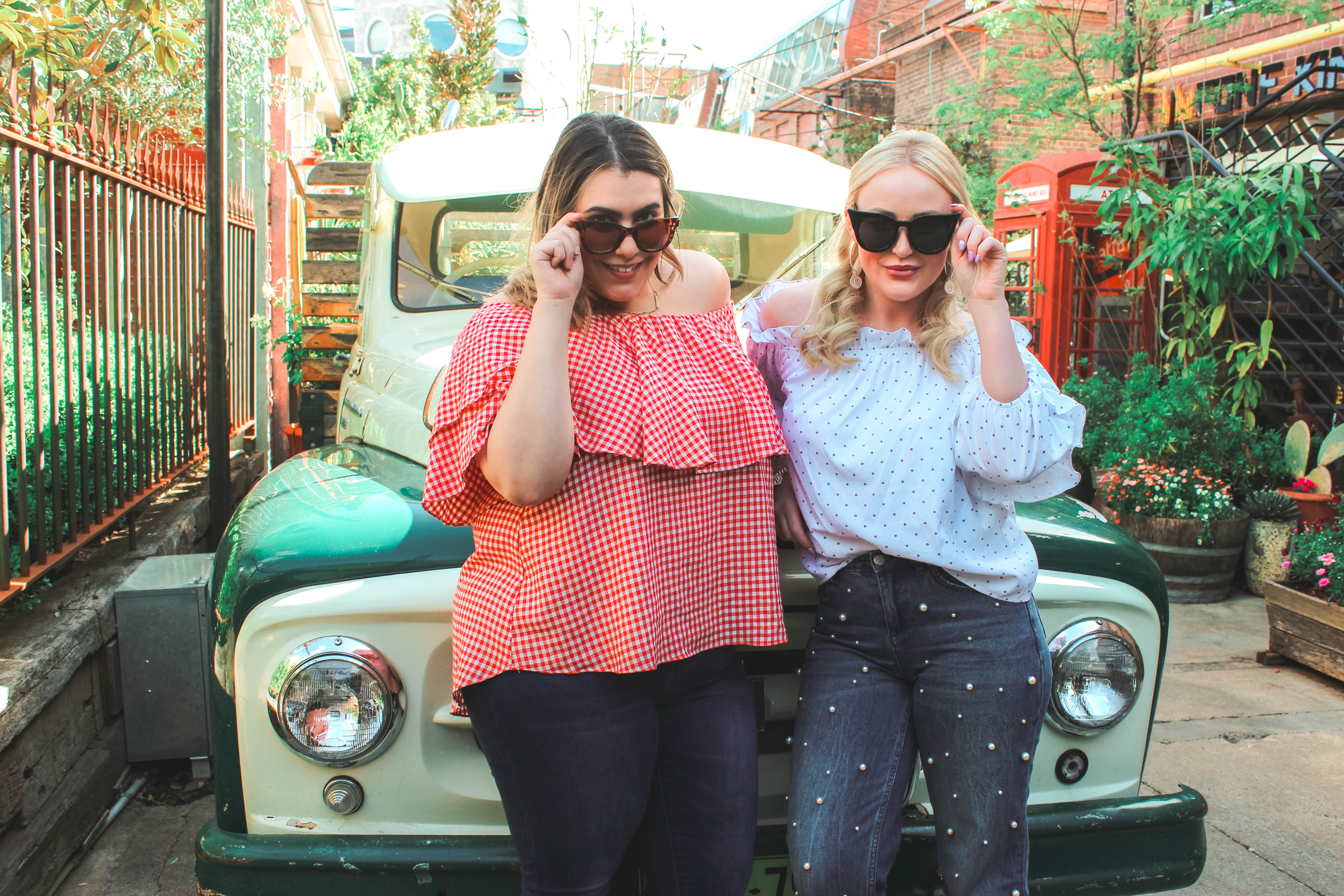 Ferry To Manly
There's no greater feeling then a healthy dose of Vitamin D and the ferry ride to Manly is very picturesque, as it passes by the iconic Harbour Bridge & Opera House. I definitely recommend having a wander throughout Manly and stopping along the waterfront for brunch.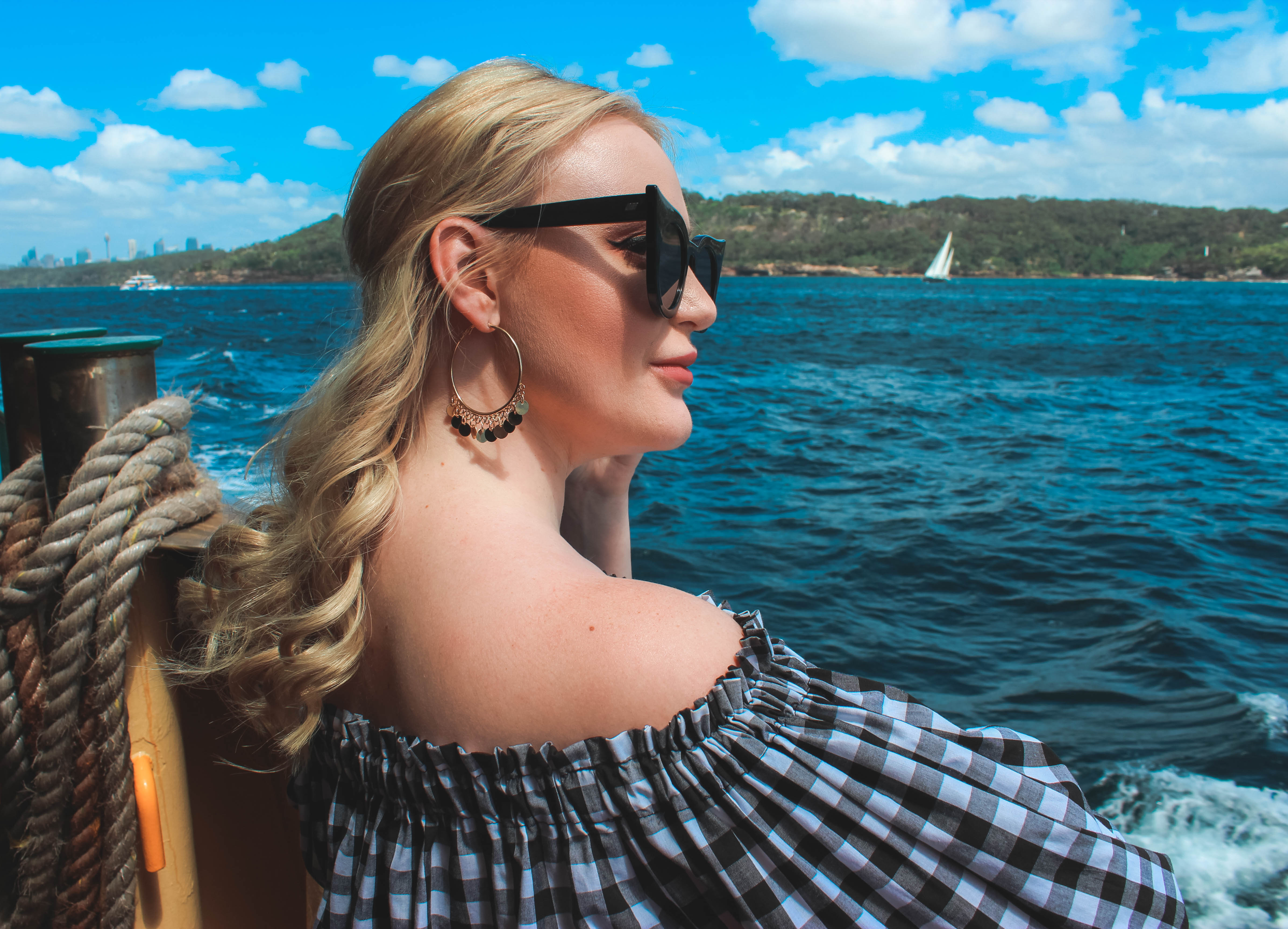 Gingham Off The Soulder Top (similar style here), Adorne Disk Droplets Hoop Earrings.
Dessert at Cow & The Moon
Again, another handy little suggestion from The Urban Newtown front desk. The Cow & The Moon boasts an incredible selection of desserts, known for their award winning artisan gelato bar. My picks? 1 part Roasted Coconut, 1 part Strawberry!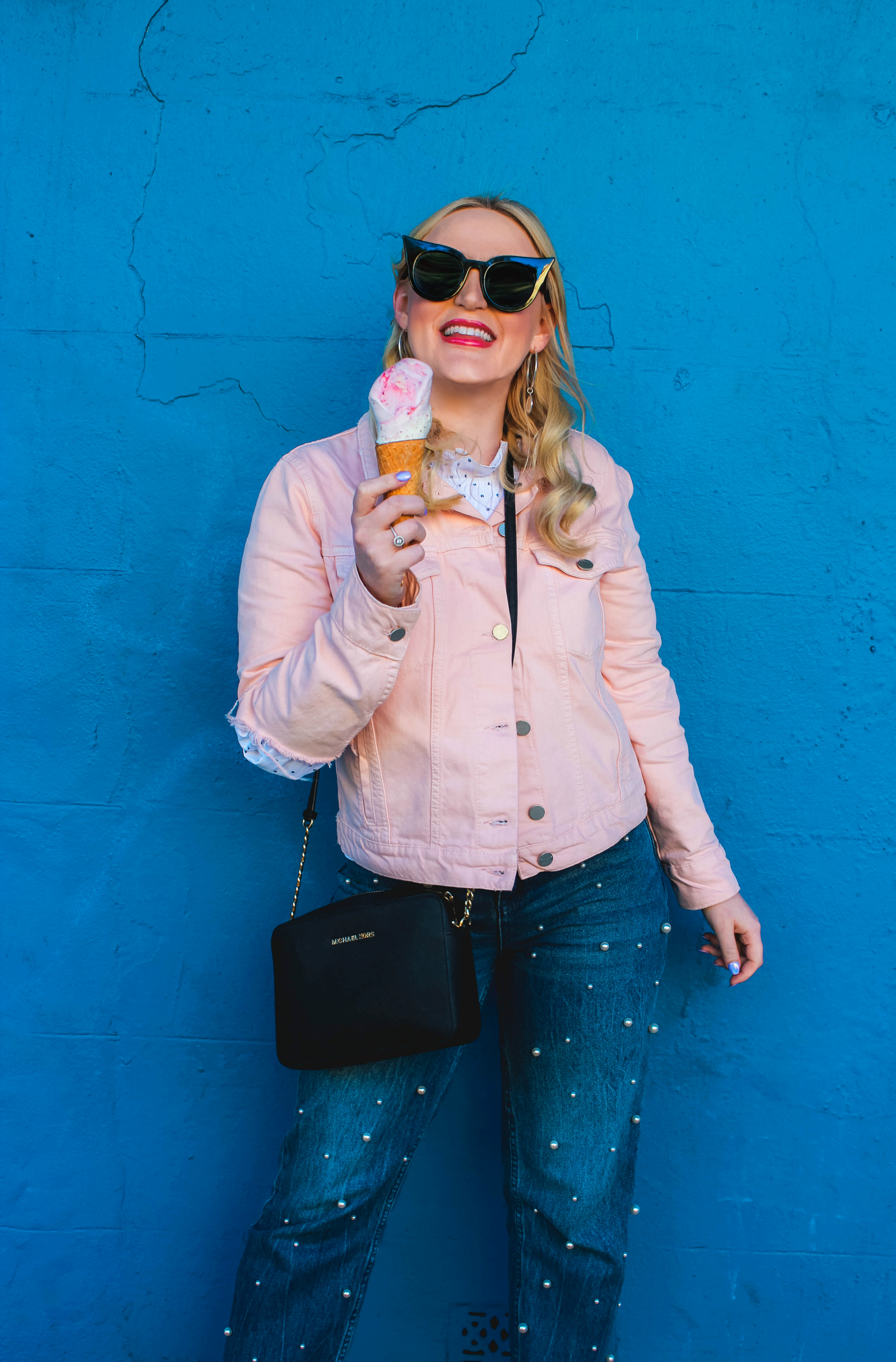 NA-KD Cut Out Sleeve Denim Jacket, Piper Petites Pearl Jeans, Michael Kors Selma Messenger Bag (similar style here), Le Specs Sunglasses (similar style here), Pandora Vintage Allure Ring.
So much in Sydney, so little time! I'de love to hear your thoughts and suggestions on other fabulous spots in Sydney. Please leave me comment below!
Also, my darling friends over at NA-KD.com are giving all TBS readers a special little discount of 20% off purchases + free shipping worldwide. Use the code 'ashleigh20' to redeem. Happy shopping!
SHOP THE POST:

Luxe Staycations at Gambaro Hotel
Sunday, May 21st, 2017
Weekend sleep-ins and luxe staycations. Little wanderings and hotel lobbying. Sign me up! Reminiscing on my recent check in at Gambaro Hotel, read on for more details.
I found myself on Caxton Street the other weekend, travel port in hand, stepping into the luxe foyer of Gambaro Hotel. Cue relaxation mode! As soon as my sequinned espadrilles hit the floor, I was delighted by the glossy textures, marble surfaces and the striking pendant light feature gracing the grand foyer.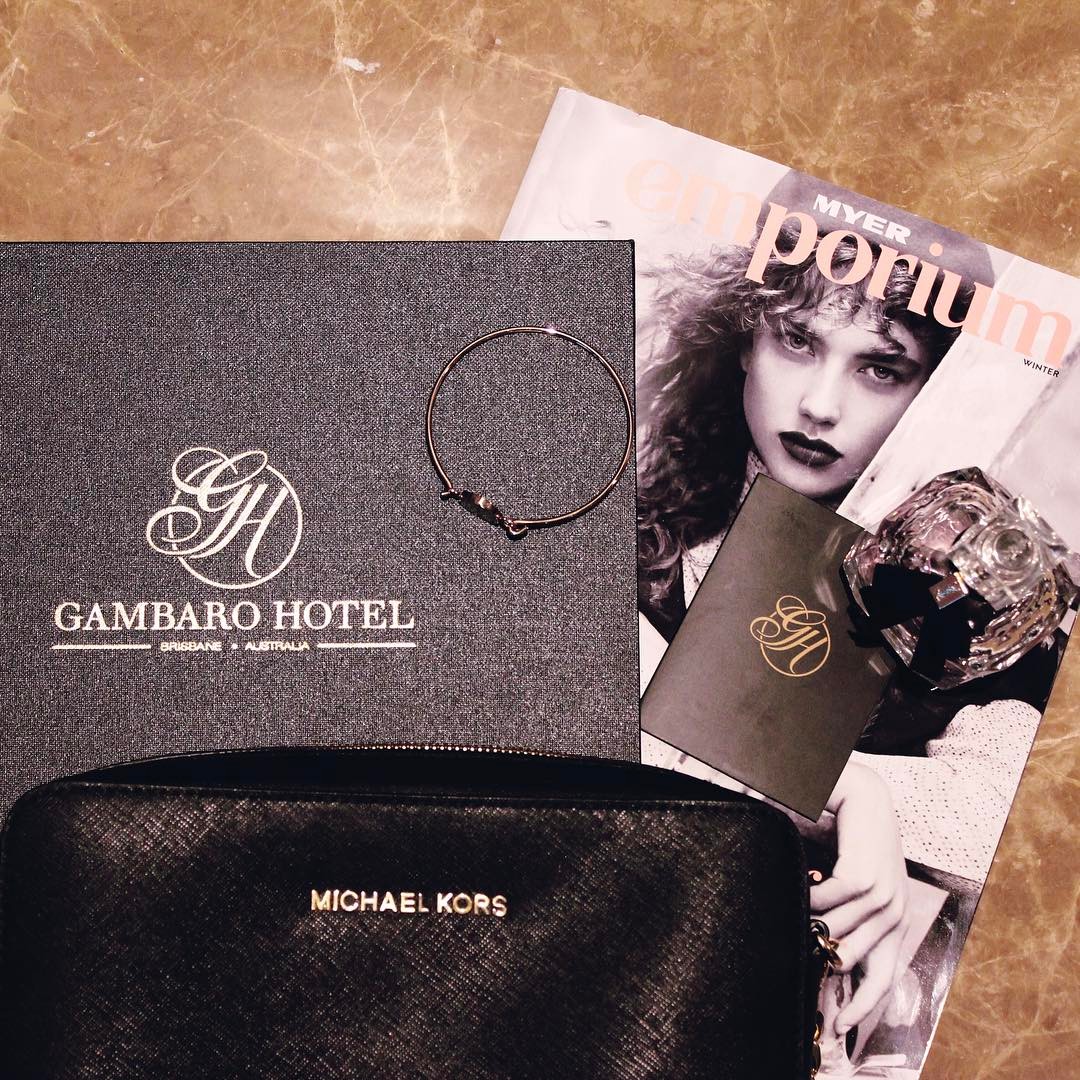 Residing in the beautiful Petrie King Balcony for the evening, I quickly checked out the luxe digs before heading down to The Barracks for something sweet. This delicious Mövenpick creation is a combination of Blackcurrant & Cream, Coconut and Strawberry and yes, it was delectable.
Heading back to the hotel, I managed to catch the beautiful sunset from my balcony, featuring cotton candy skies. A quick trip to Sunset Lounge helped me savour the golden light gleaming down on Caxton Street. So dreamy!
That evening my bestie and I checked into Gambaro's very own Black Hide Steakhouse to taste test their signature steak. I just want to preface this by saying I'm not a massive red meat kind of gal, but I did experience the most succulent Wagyu Rump Cap, cooked to absolute perfection. Ending on a sweet note I indulged in the must-have Rhubarb and Orange Crème Brulée. Superb!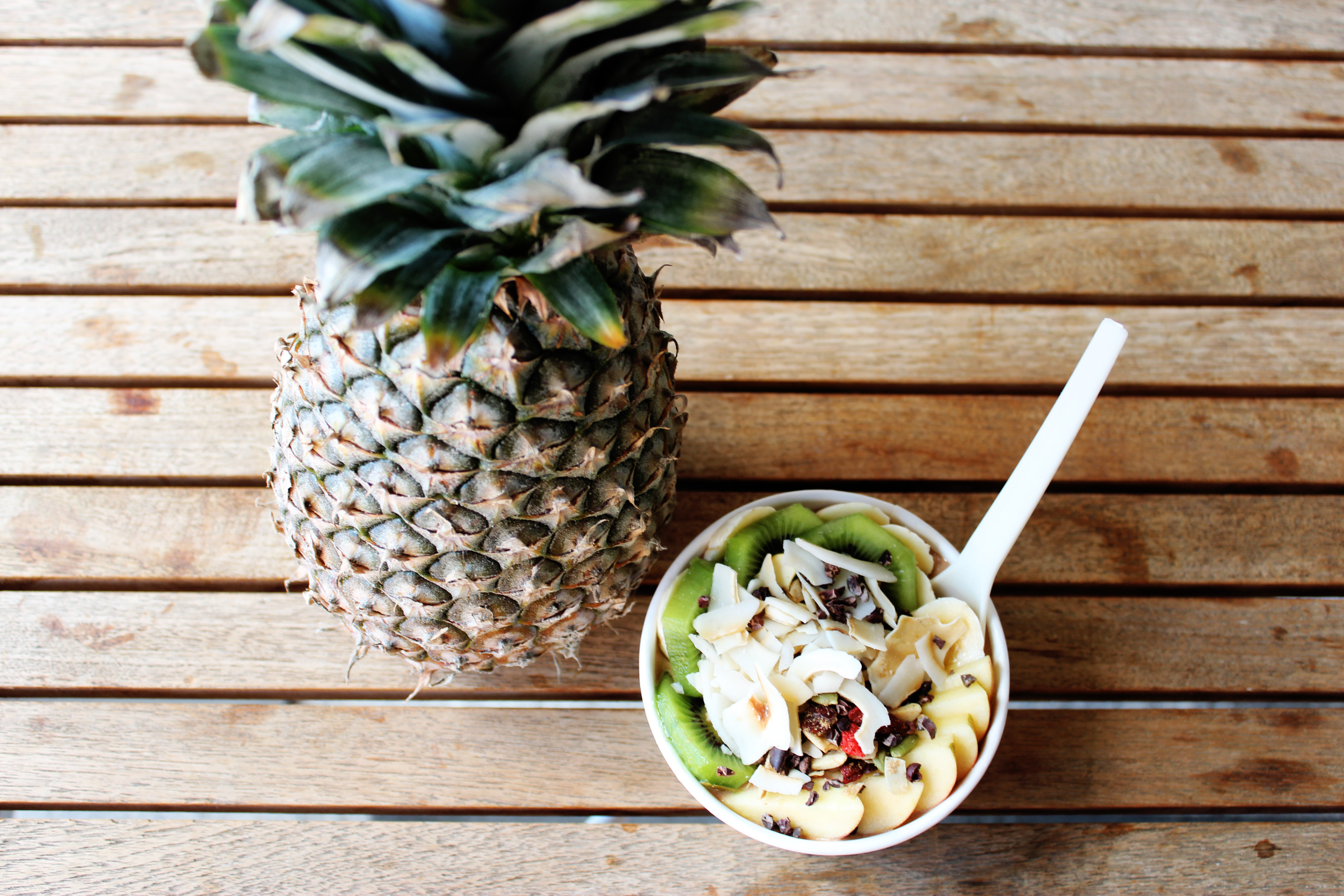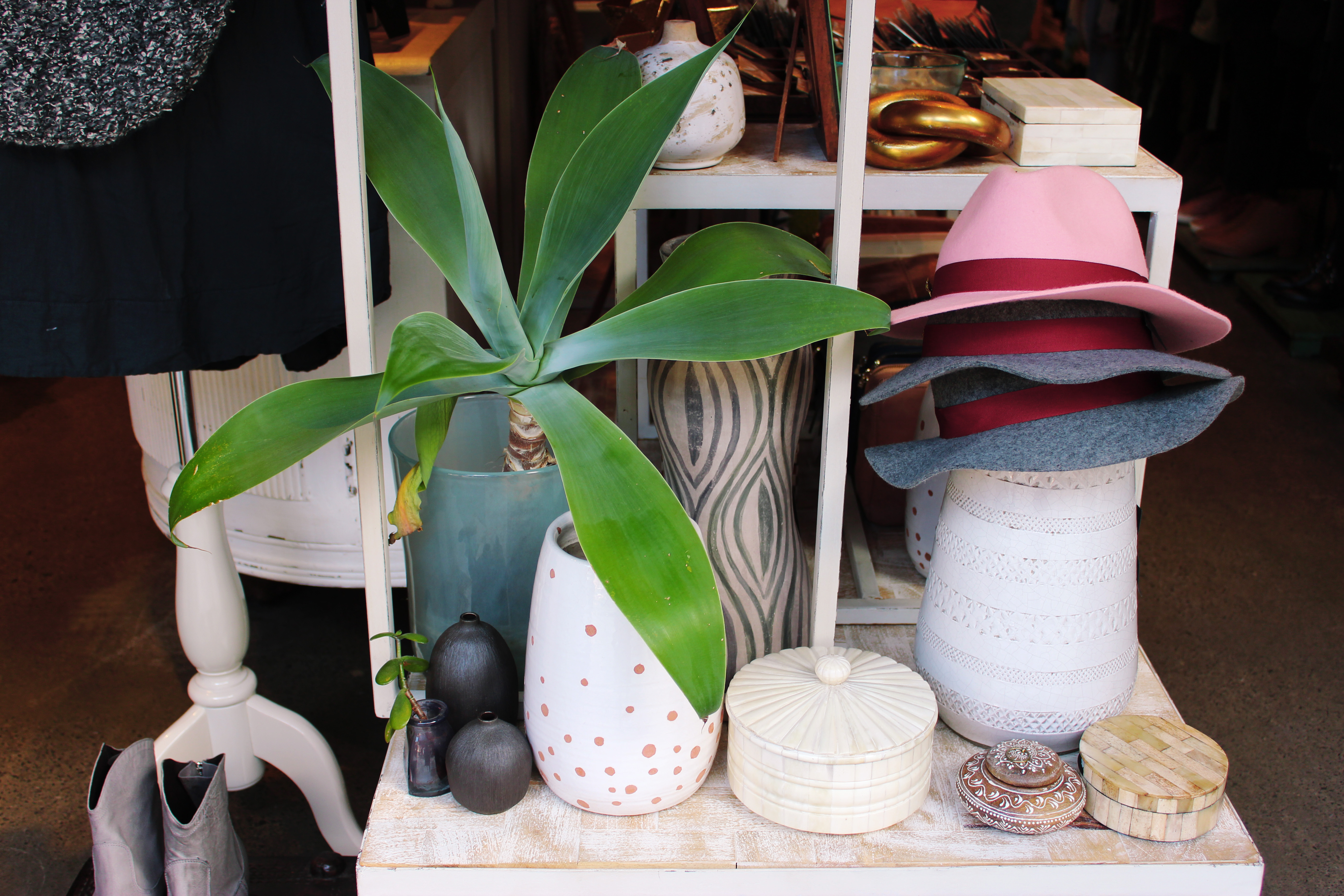 After a leisurely morning in bed and a later check out, I strolled down to The Barracks and grabbed breakfast to go (Charlie's Raw Squeeze), before becoming immersed in the cutest little boutique, The Robe. Filled to the brim with the cutest little knick knacks, The Robe is an eclectic little mix of treasures and trinkets.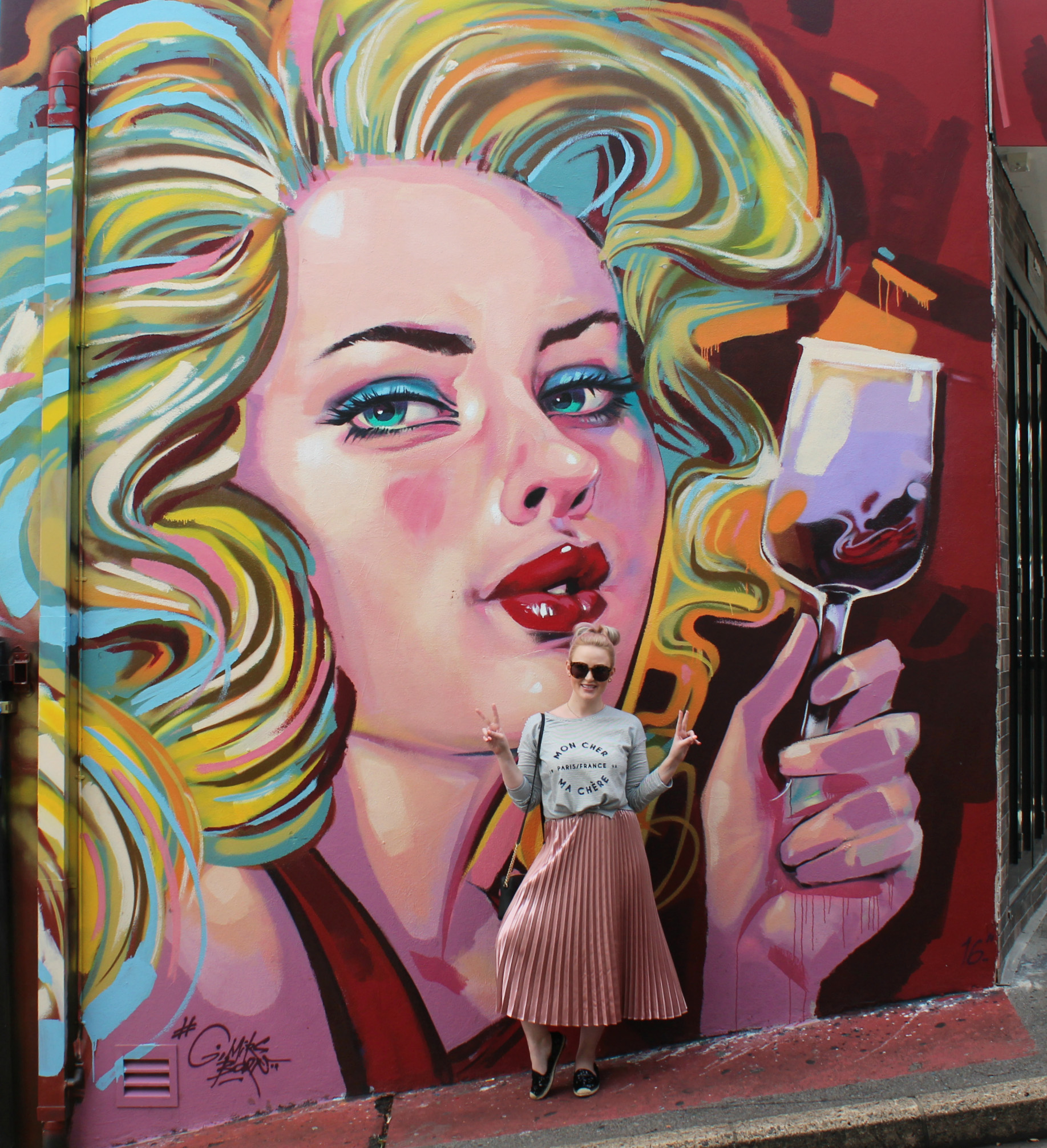 While my stay was short and sweet, my staycation was everything I needed – lavish, indulgent and relaxing. Brisbane fashionista's put Gambaro Hotel on the lust list for your next staycation or book your suite here!
Top Tips To Throwing A Stylish Birthday Soiree
Tuesday, February 7th, 2017
When it's your special day, you deserve to be spoilt like the Queen you are. So get ready to celebratory #slay with my top tips for a spectacular and stylish birthday soiree.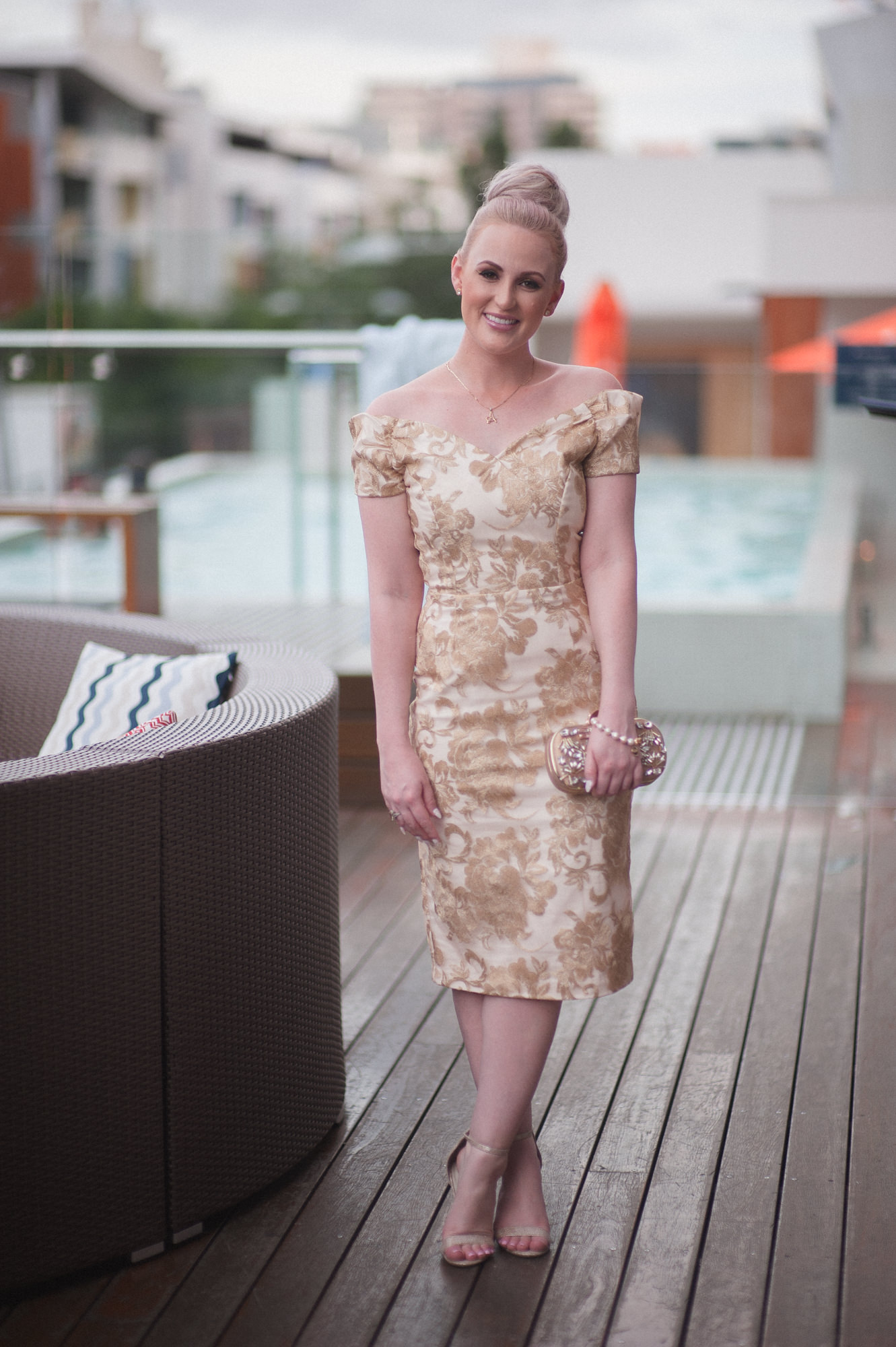 That Shop Fantale Pencil Dress, Sachi Heels, Mimco Clutch (similar style here), Bowerhaus Fleur Pearl Bracelet, Swarovski Earrings (similar style here).
The Dress
Feeling like the Belle of the Ball in my special birthday dress from That Shop. Inspired by the Baroque Period, this stunning frock highlights an ornate lace brocade overlay, a striking feature against the soft, blush base. The delicate, off-the-shoulder neckline sits beautifully on, while the pencil skirt helps to create an elegant shape. I'm teaming this golden gown with metallic accessories; a sparkly, statement clutch and shimmery stilettos.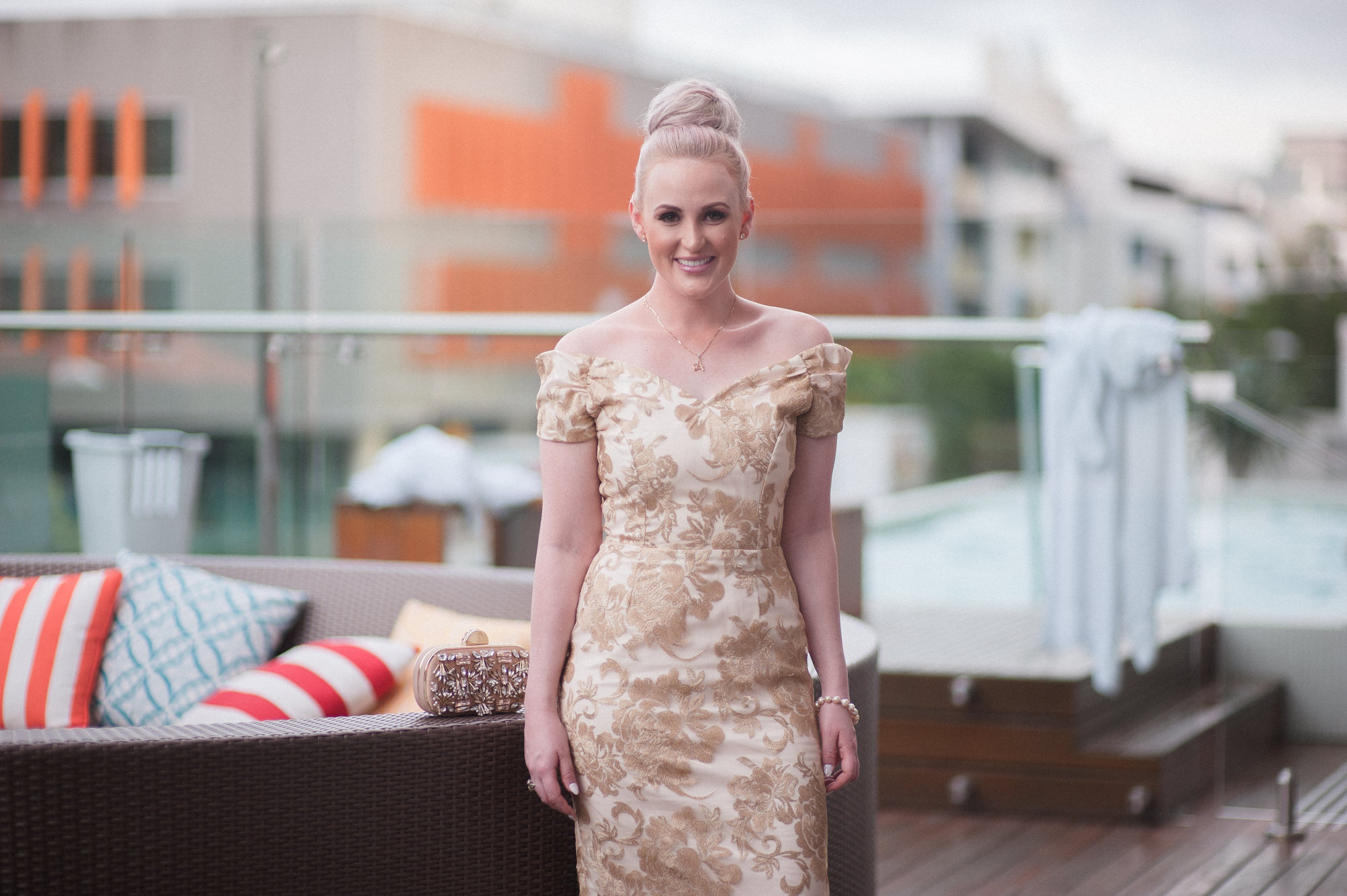 The Glamour
For such a special occasion I decided to have makeup to match, dropping in for some cosmetic pampering at Napoleon Perdis on Edward Street. I had the incredibly talented MUA Prita Astarto create my birthday makeup, which consisted of a flawless, cashmere base, sculpted contouring, precision cat eye and a sparkly outer liner. If you have a fabulous event coming up, make sure you book in to have your makeup done by the amazing Napleon Perdis girls!
The Venue
Of course, to throw a spectacular soiree, one has to find the perfect venue. An A-List guest list deserve a space that is nothing but luxury, inclusive of a fabulous view and a cocktail menu that speaks decadence and deliciousness. There's no other place I would rather sip on an Espresso Martini, than by the rooftop pool at the glamorous Soleil Pool Bar.
Located on the Podium Level of the Rydges Hotel, Soleil Pool Bar boasts an impressive view of the South Bank skyline and hosts a fancy entertaining area equipped with a LED screen that projects a stunning cosmic sky.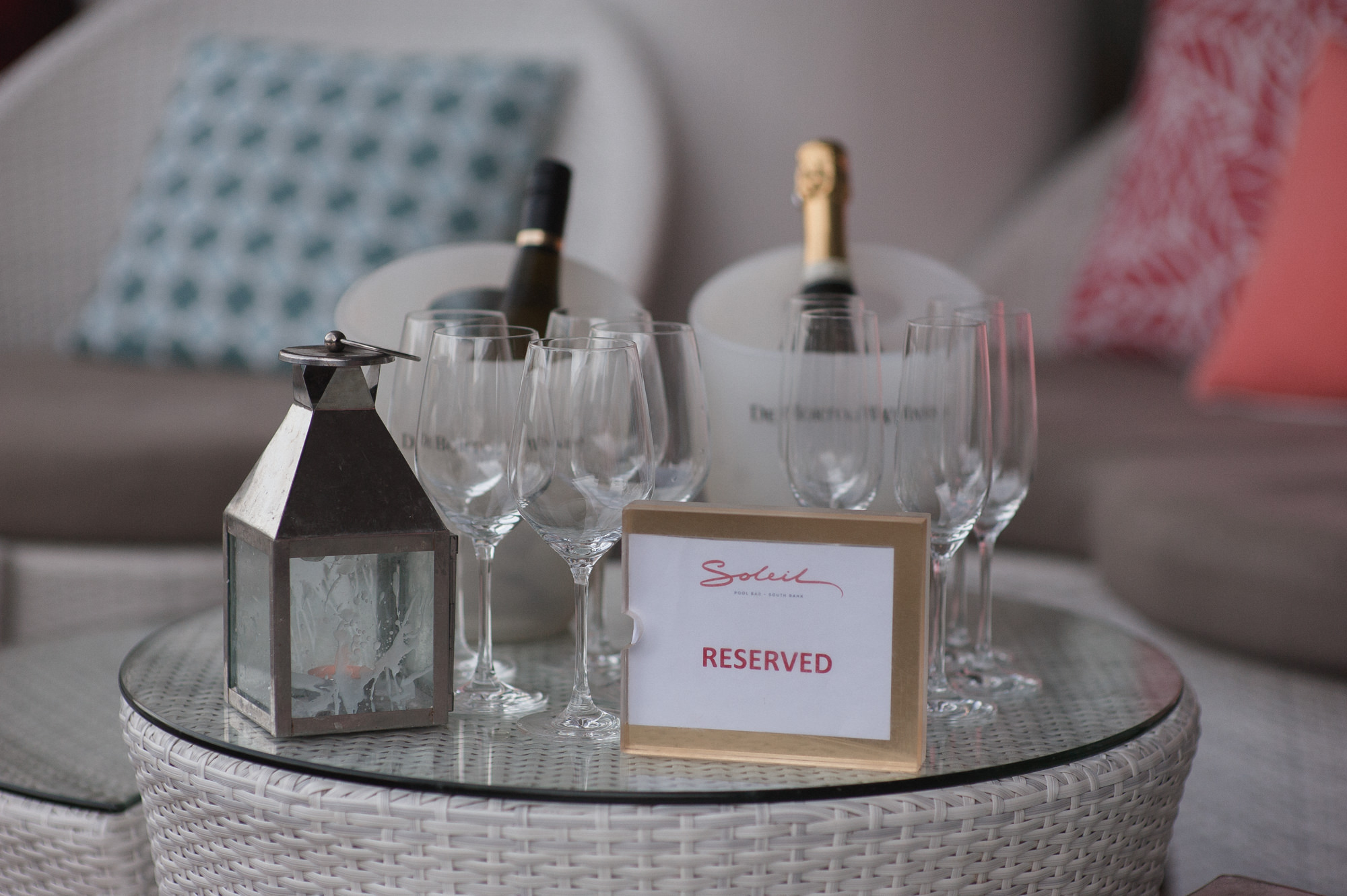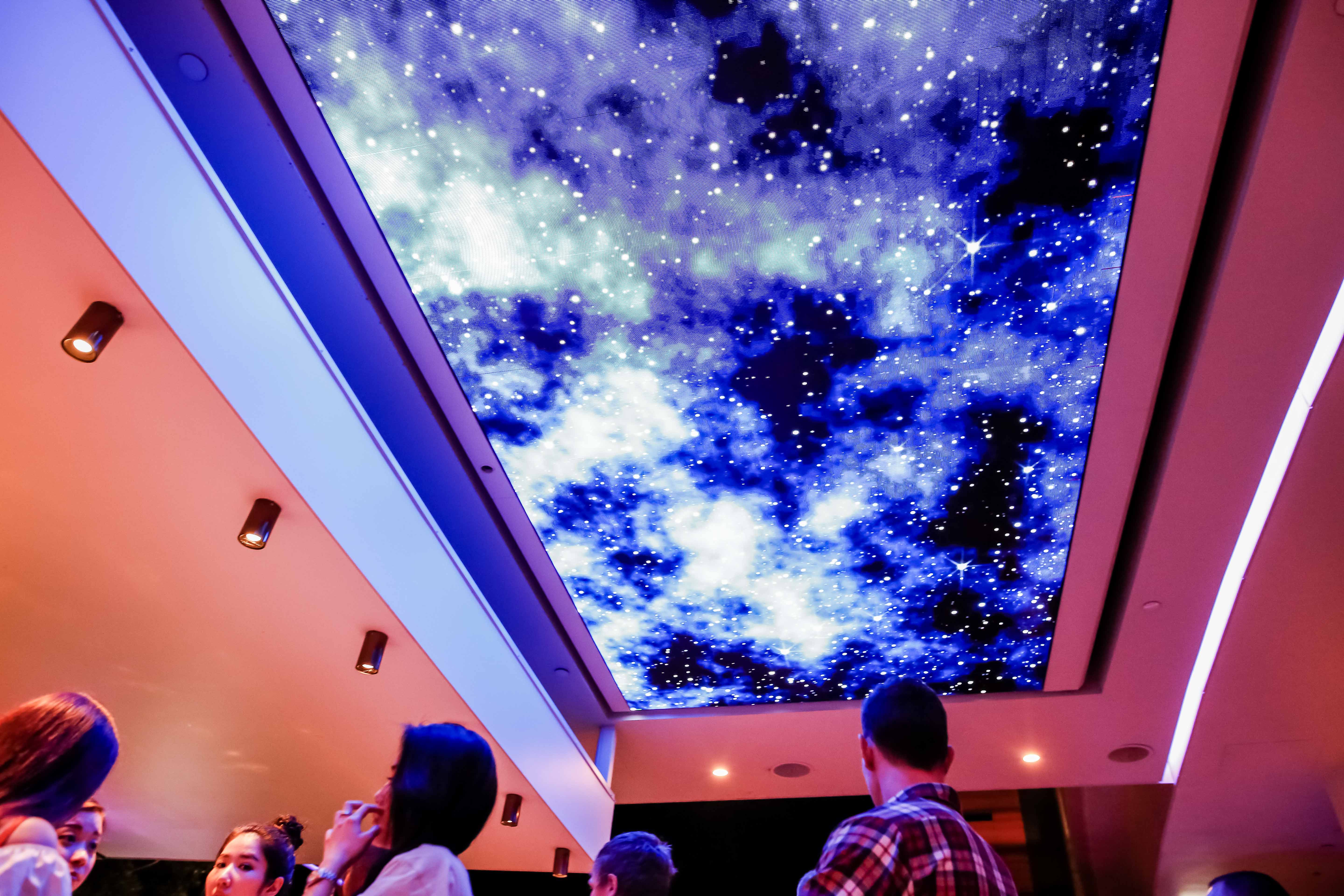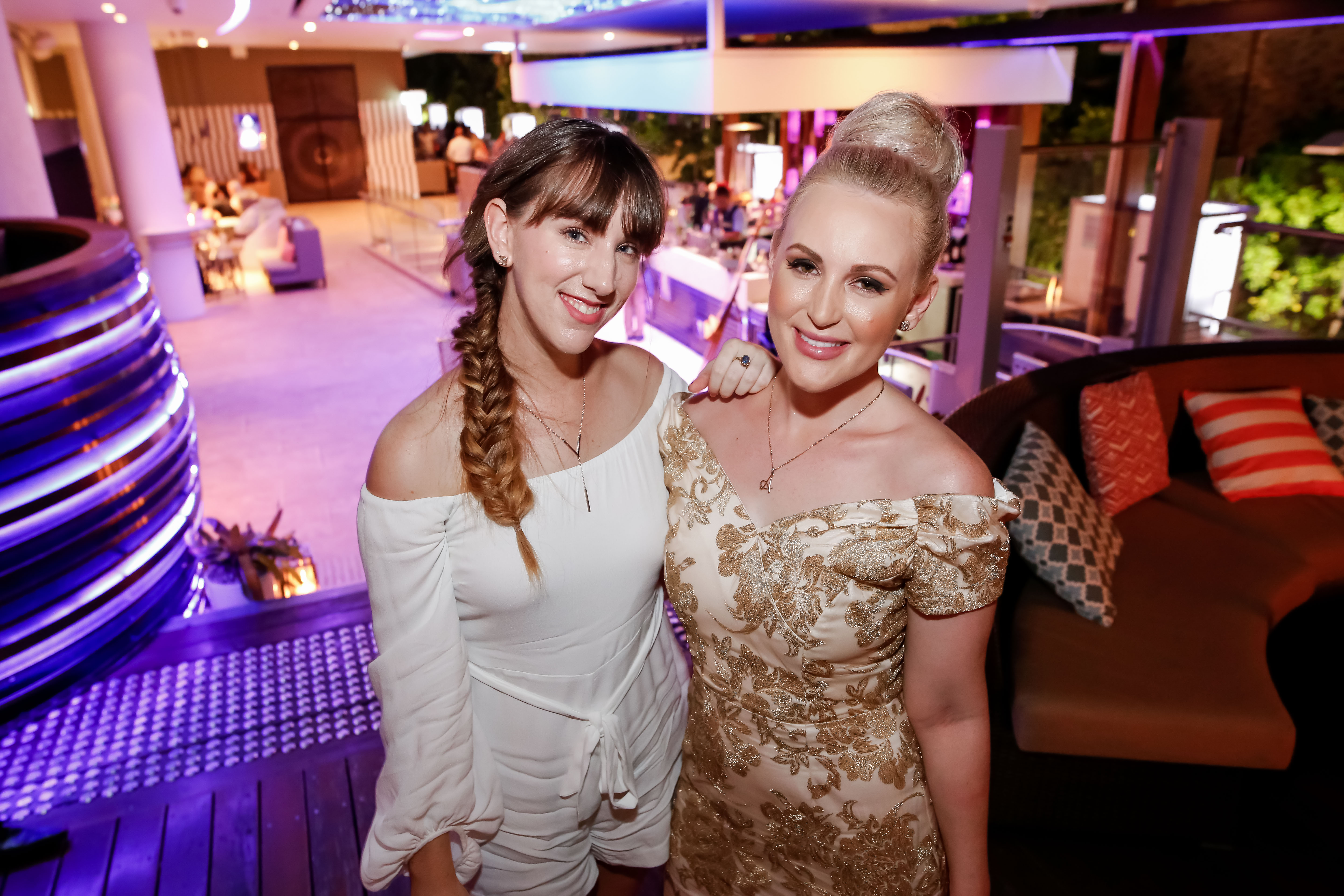 We were treated with glasses of Prosecco and Sauvignon Blanc before moving our way down the extensive cocktail menu, taste testing exotic punches through to the specialty martinis. Familiarise yourself with the fabulous Soleil Pool Bar drinks menu here!
Alongside our sparklies, we enjoyed a delightful selection of tapas including my favourites of the evening, Peking Duck Spring Rolls, Arancini Olives and a delicious Polenta appetiser (pictured).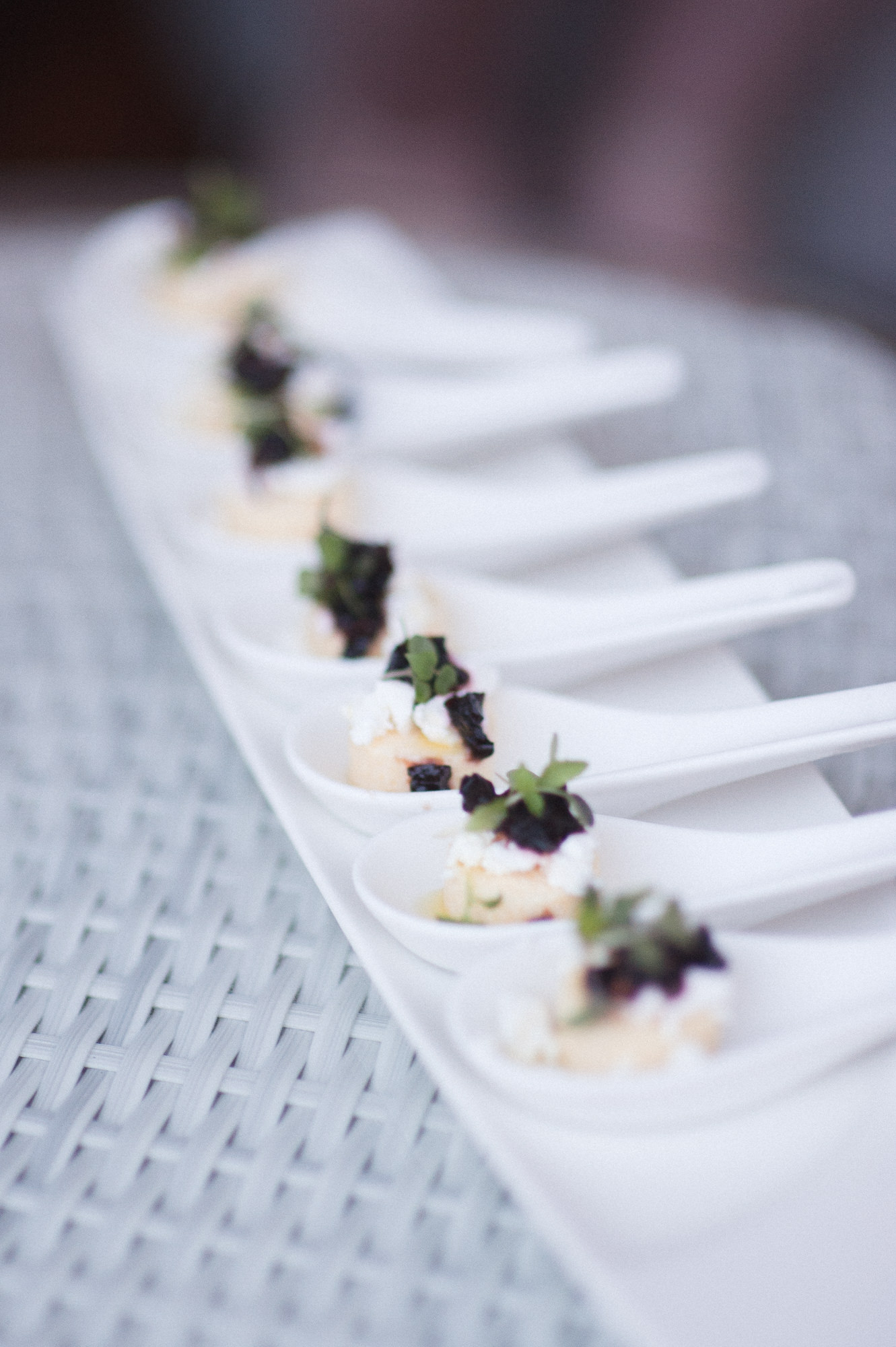 The Guest List
The best part of a birthday soiree, is achieving squad on fleek status with a killer guest list. I recommend keeping things fairly intimate to allow for quality time with the creme de la creme of your social circle. Calling all besties, sissys, main squeezes and soul mates.
Of course, my squad certainly know how to bring the heat with their smouldering selfies, impeccable style and general sophistication. Not to mention, they know how to spoil this birthday girl with the most fabulous treats, trinkets and gifts – I am one lucky lady!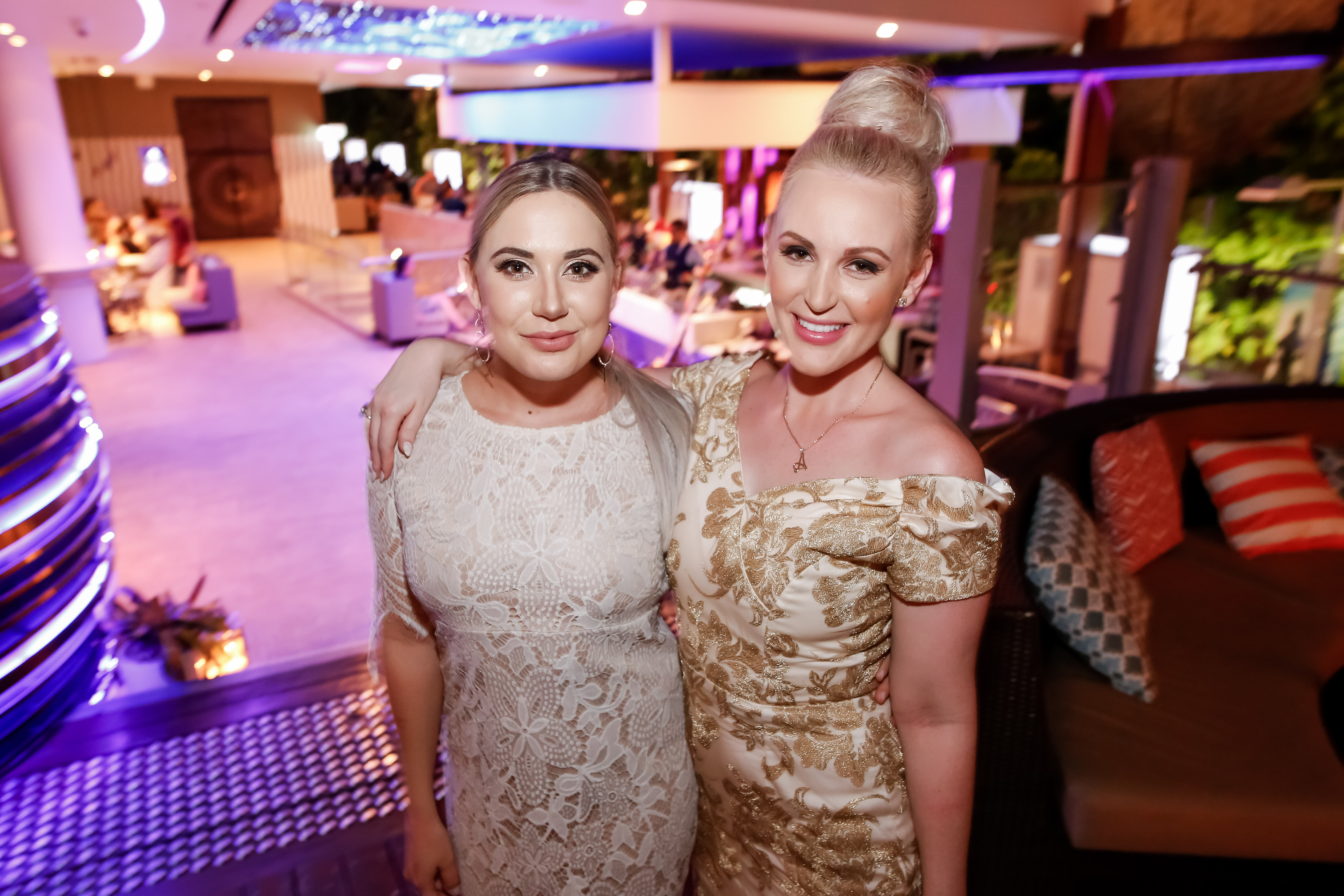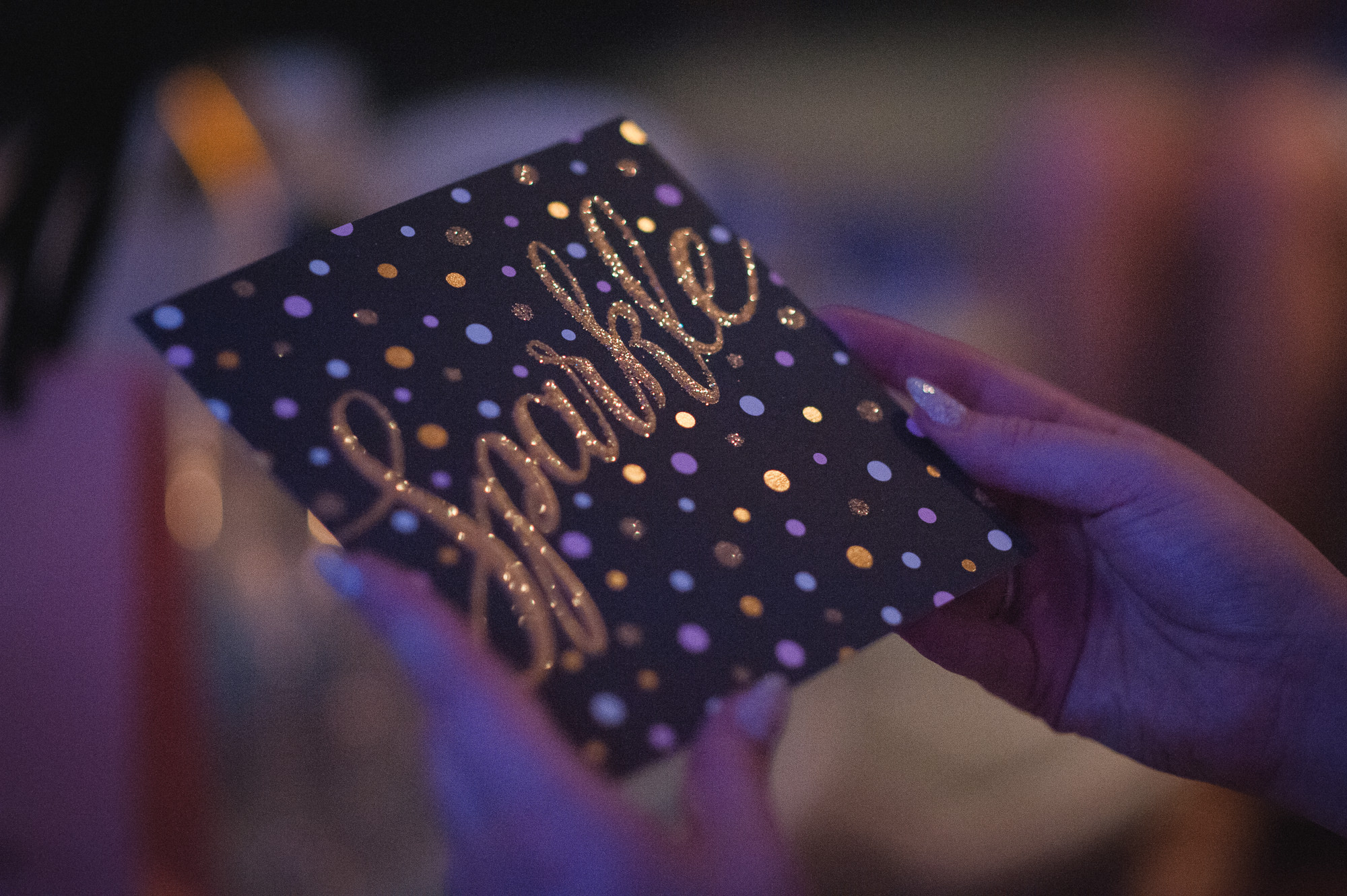 I'de like to wrap this post up with a massive thank you to the events staff at Soleil Pool Bar, who treated my fabulous friends and I to a stellar evening, one I certainly won't forget anytime soon! Here's to reining in 28 with absolute style.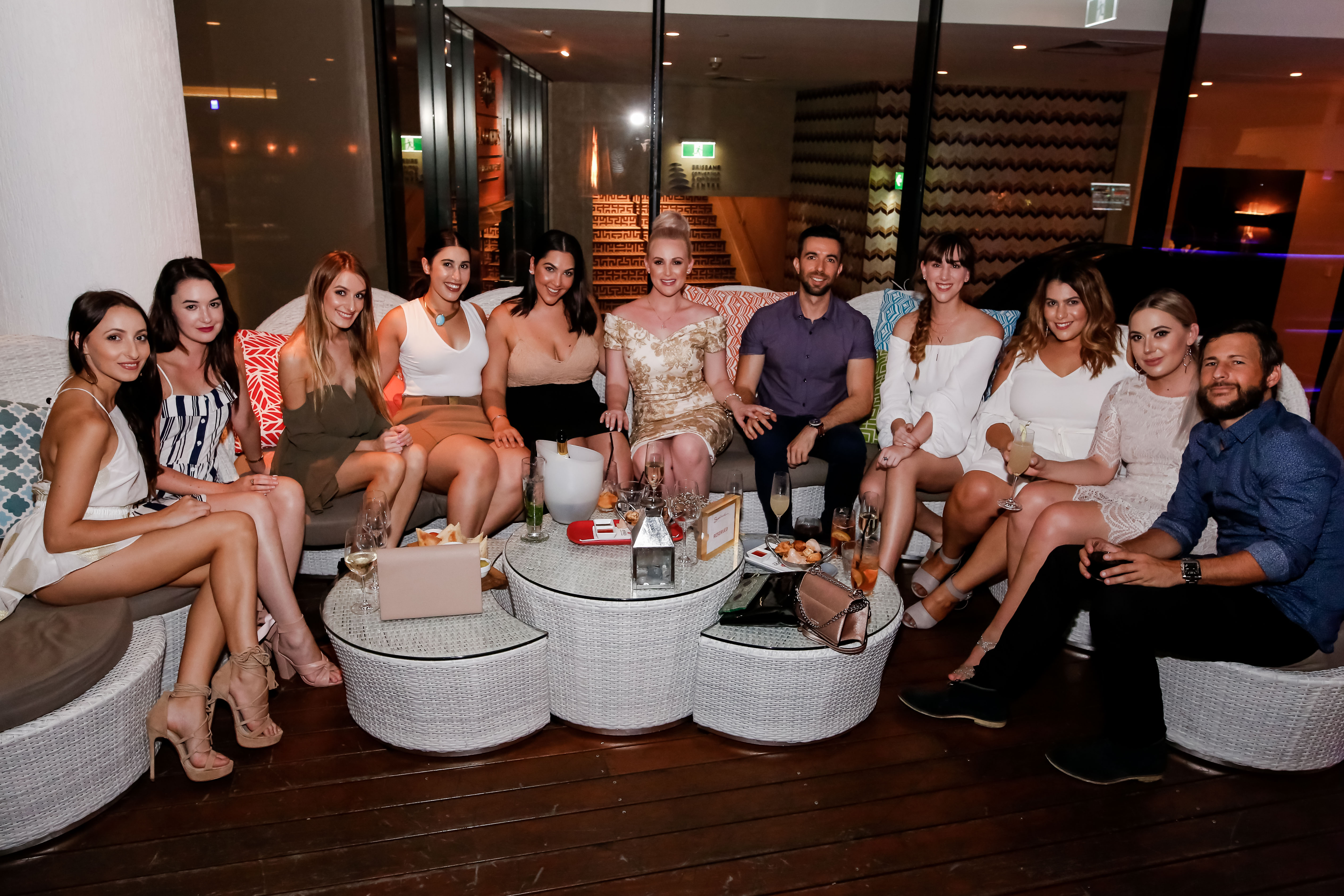 SHOP THE POST:

Photography by Erin Smith Photography & Jared Vethaak Photography
---