My Top 7 Highlights Of Europe
Sunday, October 7th, 2018
If you're familiar with my gram, you'll already know about my Spirit Of Europe getaway with Topdeck Travel; a whirlwind adventure across 13 countries in 24 days. From the first picnic under the Eiffel Tower to the final hooray in Amsterdam, I've captured my Top 7 Highlights of Europe featuring the very best of each destination, along with tips and tricks from the trip. Do enjoy!
Paris, France

It's the city of love that every girl dreams of visiting, ready to recreate Carrie Bradshaw's every Parisian move, indulge in a perfectly balanced diet of croissants and cheese and fall in love with the city's masterpiece, the Eiffel Tower.
Must See & Do: A driving tour of the city covering the beautiful french architecture, particularly the Palais Garnier – a magnificent, ornate building constructed by Charles Garnier which became the Paris Opera House and inspiration of The Phantom of The Opera. I also recommend treating yourself to an evening of authentic french cabaret! I was thrilled with the ruffles and rouge of Paradise Latin's performance!
Must Try: Escargot – dressed in olive oil and garlic, they are surprisingly delicious!
Lauterbrunnen, Switzerland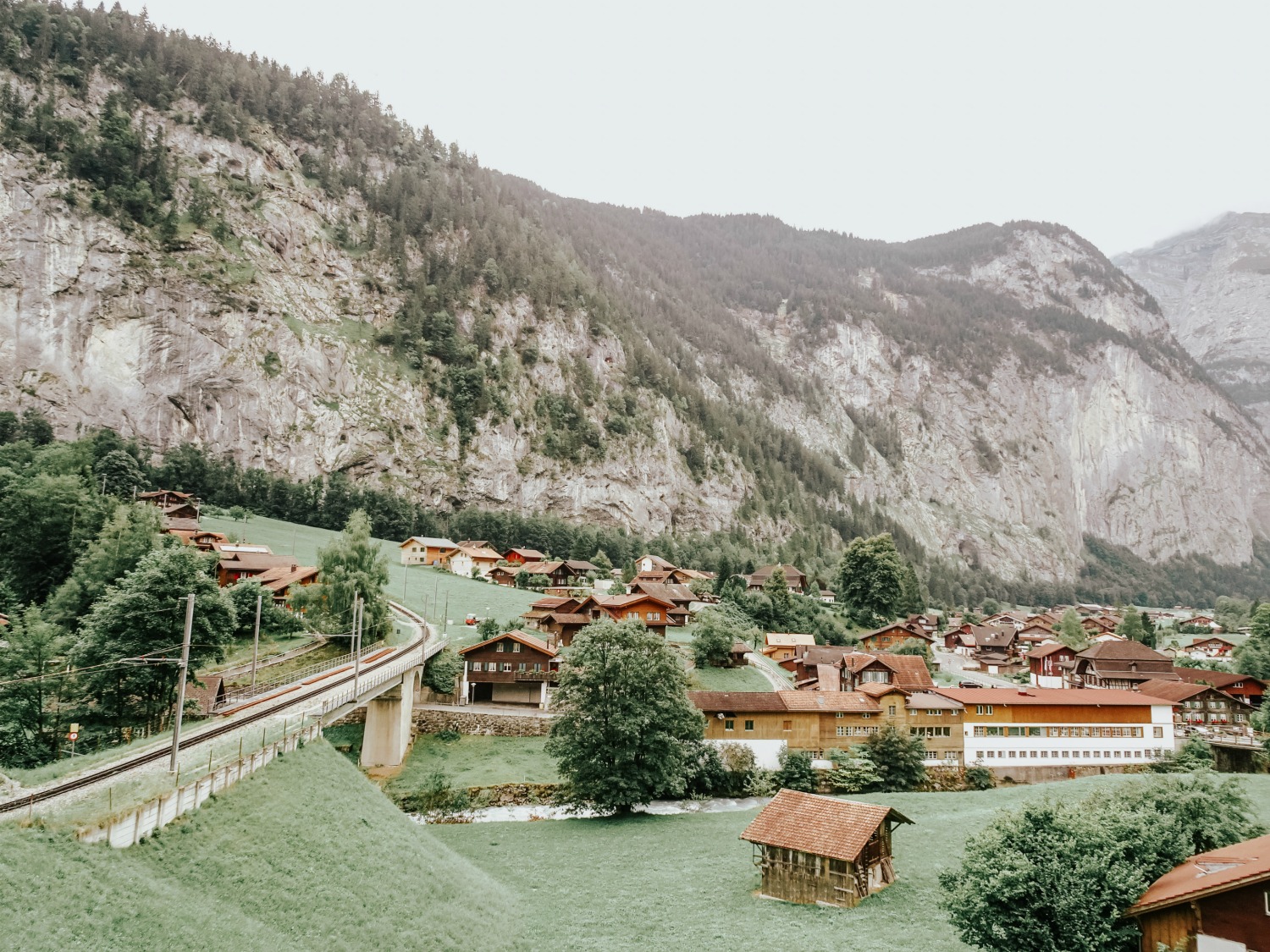 Arriving in Lauterbrunnen was like stepping into a fairytale village of lush green pastures and mountain peaks. It was no surprise to find that this quaint little corner of the world became the real life inspiration for J.R.R. Tolkien's Elven realm, Rivendell.
Must See & Do: Soak up the beautiful view of the alps and allow the tranquil sound of the rushing river to ease you into an afternoon siesta – you're on holidays, you deserve it! Otherwise, if you are more the adventurous type, take a trip up to Jungfrau and enjoy a helicopter ride through the Swiss Alps.
Must Try: Wander into town and drop into Airtime cafe for a Swiss hot chocolate and homemade cake, in particular the carrot cake was life changing.
Nice, French Riveria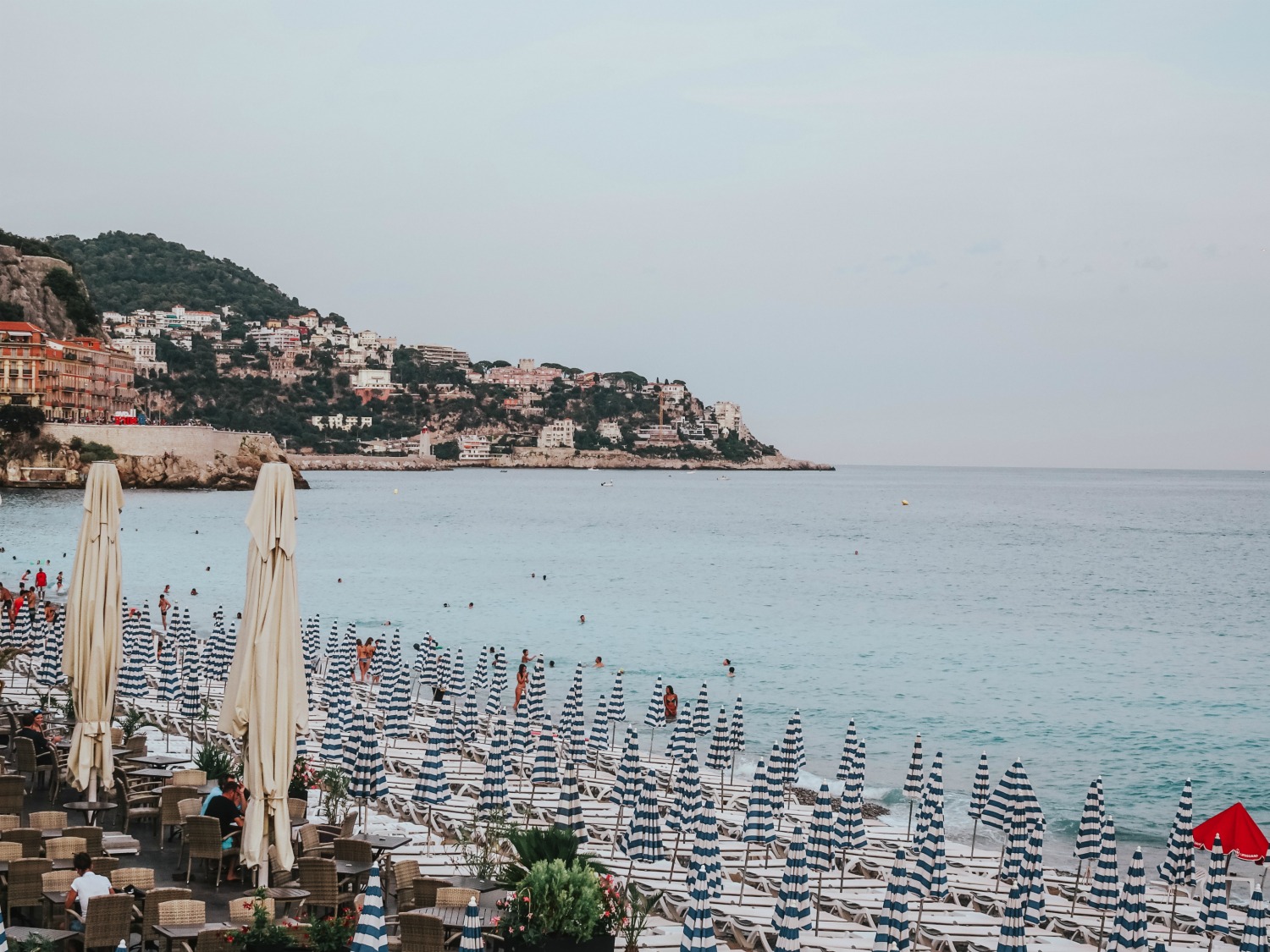 The ultimate hotspot to spy a celebrity on vacay, Nice is the postcard for summer in style. This gorgeous coastal town really spoke to my soul, as I enjoyed strolls down the esplanade, gelato in hand.
Must See & Do: Spend your morning wandering through the local markets and sampling France's finest delicacies. Then enjoy a fragrant afternoon with a tour of Fragonard Parfumeur, before picking yourself out a full bodied perfume like Belle de Nuit.
Must Try: Drop by any of the cafes along the water and share a wood fired pizza with friends whilst overlooking an ocean view.
Rome, Italy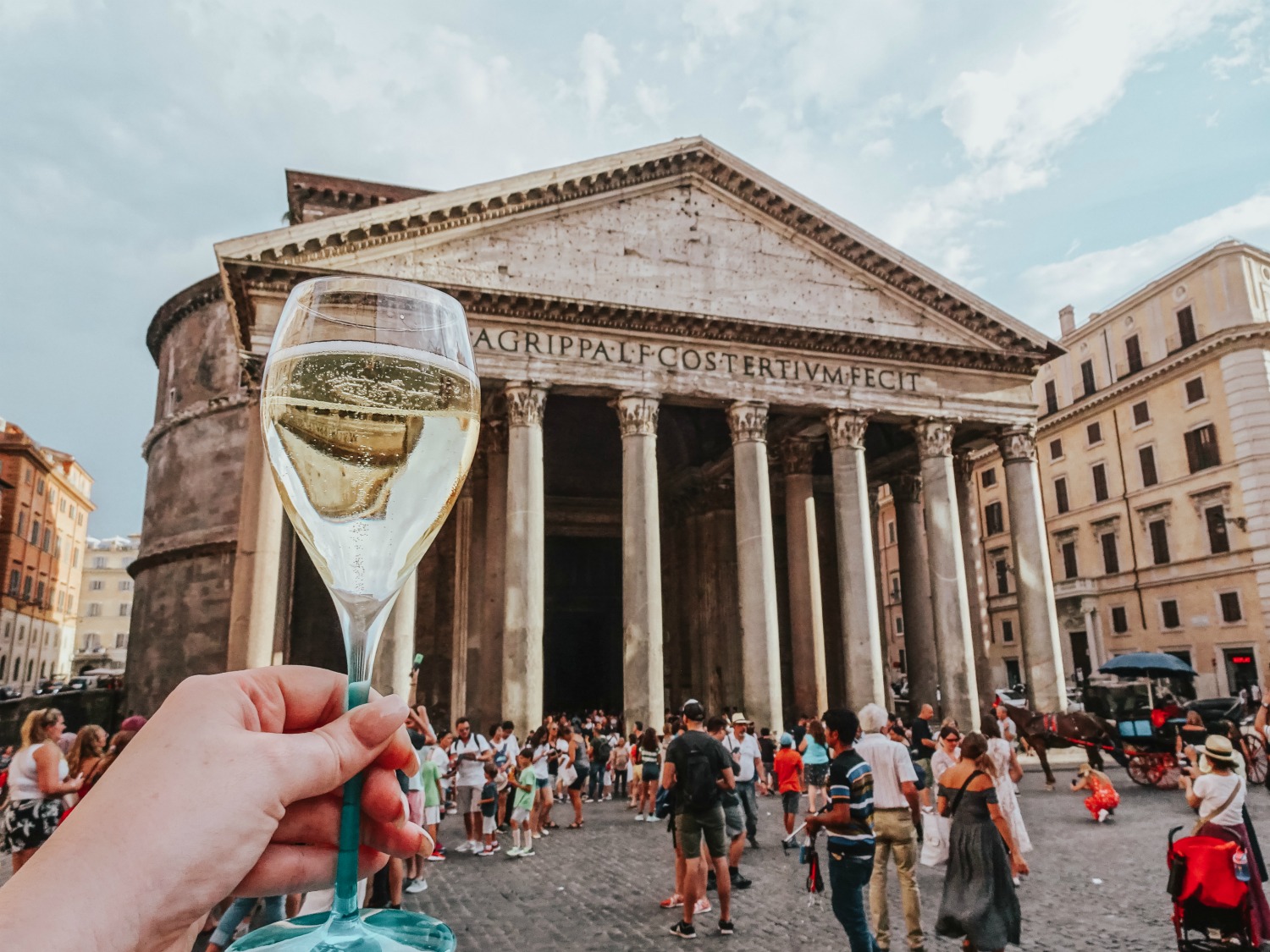 They say Rome wasn't built in a day, nor can it be explored in one. Take on Italy's capital, but make sure you wear something comfortable and expandable for all the pasta, pizza and Panna Cotta you'll be eating.
Must See & Do: As the Romans do, start with a walking tour of Rome's most iconic sights: Piazza del Popolo, Spanish Steps, Trevi Fountain, Colosseum, Roman Forum, Caesar's Forum and more.
Must Try: Cheers with an Asti Dolce as you overlook the brilliant view of the Pantheon. Finish on a sweeter note with a serving of the best gelato Italy has to offer, available in 150 different flavours, Della Palma.
Vienna, Austria
Exploring Austria was surreal and old worldly, reminiscent of the classical period, where classical music remains large and bronzed statues honour the greatest composers of its time; Haydn, Strauss and Mozart among many. Horse-drawn carriages populate the streets, whilst the architecture depicts an almost gothic feel.
Must See & Do: Bask in the virtuosic talents of classical musicians and enjoy a concert on your travels. We were lucky enough to see Sound Of Vienna at the Kursalon Wein, highlighting well known pieces from Strauss and Mozart.
Must Try: Apple Strudel, but be aware, this kind of dessert is not as sweet as what I'm accustomed to.
Budapest, Hungary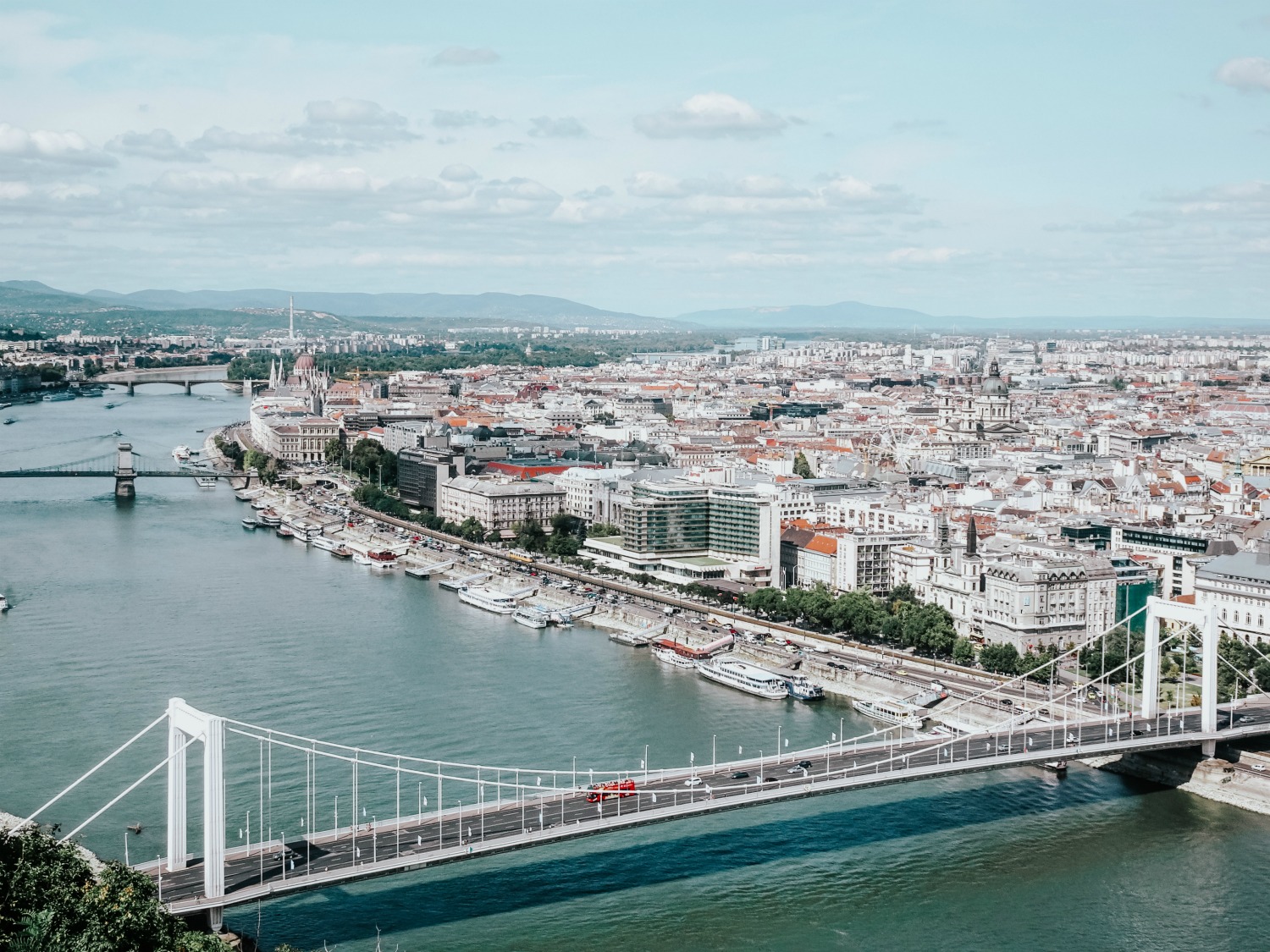 I've often heard travel tales that praise Budapest as the place to be, so I entered the city with the highest expectations. I was in no way disappointed! This spectacular city where the old meets new offers a smorgasboard of eclectic shops, exquisite eats and steep history.
Must See & Do: Are you ready to experience the exotic flavours of Hungary? Then I suggest spending your morning at the Great Market Hall, a multi level marketplace with fresh produce, spices and Hungarian knick knacks. I made it my mission to find the most beautiful hand painted Babushka doll, a keepsake which will proudly display in my glory box.
Must Try: That's an easy one – an artisan rose ice cream from Gelarto Rosa. I can personally vouch for the flavour combination of sour cherry, elderflower and white chocolate and lavender. Delicious!
Krakow, Poland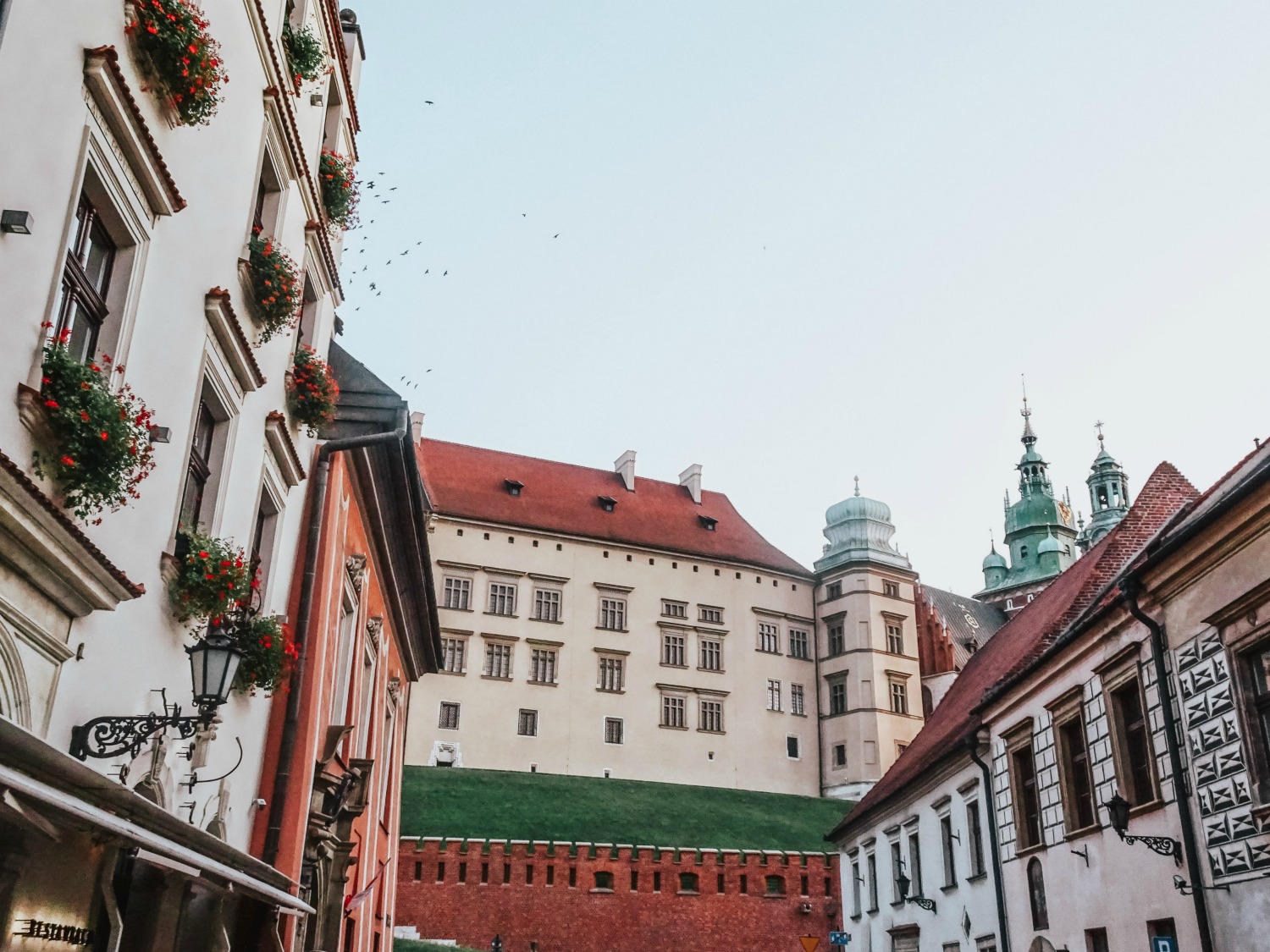 Perhaps one of the most underrated places in Europe, I never expected Krakow to capture my heart in the way that it did. With a very medieval influence complete with a fire breathing dragon statue, this magical town reminded me of the fictional setting in Shrek's Duloc.
Must See & Do: For the history buffs, a tour of the Wieliczka Salt Mine is a great sight to see. Note, you will climb down a century of stairs equating to 135m underground before gaining insight into one of the world's oldest salt mines in operation.
Must Try: If you are an avid Gossip Girl fan like myself, you'll remember Dan prattling on about perogies in several episodes. I now understand his passion for Polish food because they are entirely delicious! Do yourself a favour and check into hidden gem Cafe Bar Magia and order the vegetarian perogies. Thank me later!
Do you have a particular destination in mind for your next trip and need a little help putting together an itinerary? Ask and you shall receive my pretties! Feel free to drop me a note in the comments below! x
Stylish In A Suitcase
Monday, July 23rd, 2018
Effortless style and comfort; that's what I'm channelling when packing for my month long Topdeck Travel Spirit Of Europe Tour. Since I'll be constantly on the move, I am sticking to versatile staples, lightweight fabrics and a few indulgent pieces to elevate my #ootds. Here is a selection of my favourite travel items that are joining me abroad, keeping me stylish in a suitcase.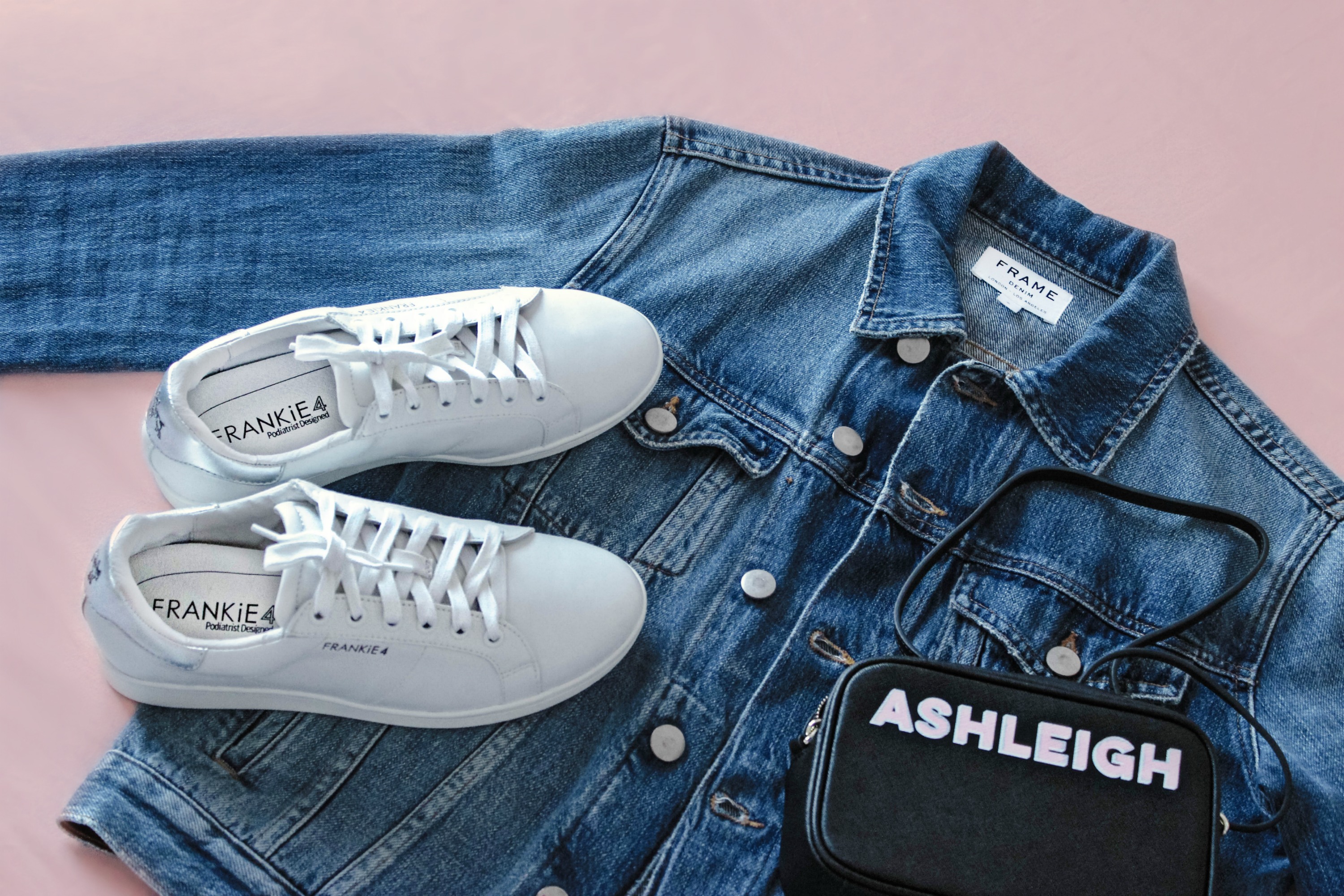 FRANKiE 4 Jackie II Sneakers: If there's one thing I'll be doing a lot on the tour (alongside celebrating Aperitivo), it's walking. A stroll along the Champs-Élysées, a walking tour of Prague, hiking through the Swiss Alps; these activities call for a comfy, yet stylish sneaker. Putting the call out to Instagram, I was recommended a pair of FRANKiE footwear based on the fact that these are crafted by a podiatrist & physiotherapist, featuring a functional footbed, full arch support and cushioning. Otherwise, they are the ultimate travel sneaker, plus they are super cute and on trend.
The Daily Edited Mini Cross Bag: Unlike a backpack, cross body bags are the perfect style for travelling as they are in your constant vision path, minimising the chance of a sneaky pickpocket. What I love about The Daily Edited is that they source a beautiful, high quality Saffiano leather which is durable for everyday wear, and of course the personality that comes with a little monogramming.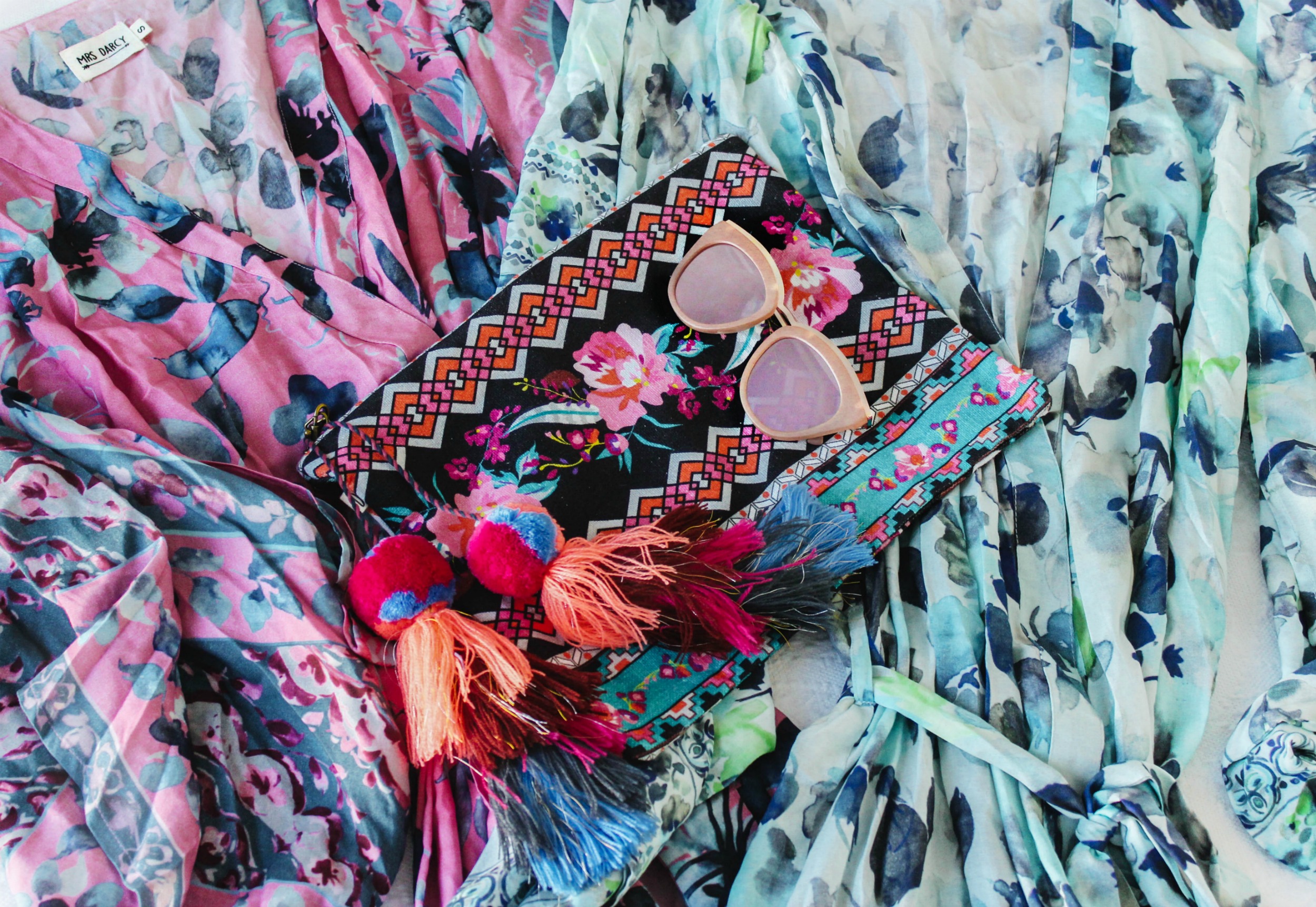 Mrs Darcy Blue Lagoon & Romantic At Heart Kimonos: If there's one thing I automatically pack for a staycation or a lengthy stay, it's a kimono to drape over me as I get ready in the morning. You'll spot me wearing one of my Mrs Darcy kimonos as I indulge in a leisurely breakfast (of french pastries and macarons), overlooking my Parisian balcony.
Mrs Darcy Nightime Bloom Clutch: Evenings out call for a more playful accessory and what better way to say FABULOUS then with this exotic Mrs Darcy Clutch. The quickest way to my heart (and credit card)? Include tassels. Check!
Feather & Noise Montana Dress: You are never ready for a European adventure, unless you have packed a little stripe dress into your suitcase. This adorable number is new season stock from the gorgeous E-boutique Feather & Noise. What I love about this piece is the relaxed fit – I'll certainly need it to mask the hundred croissants I plan to devour.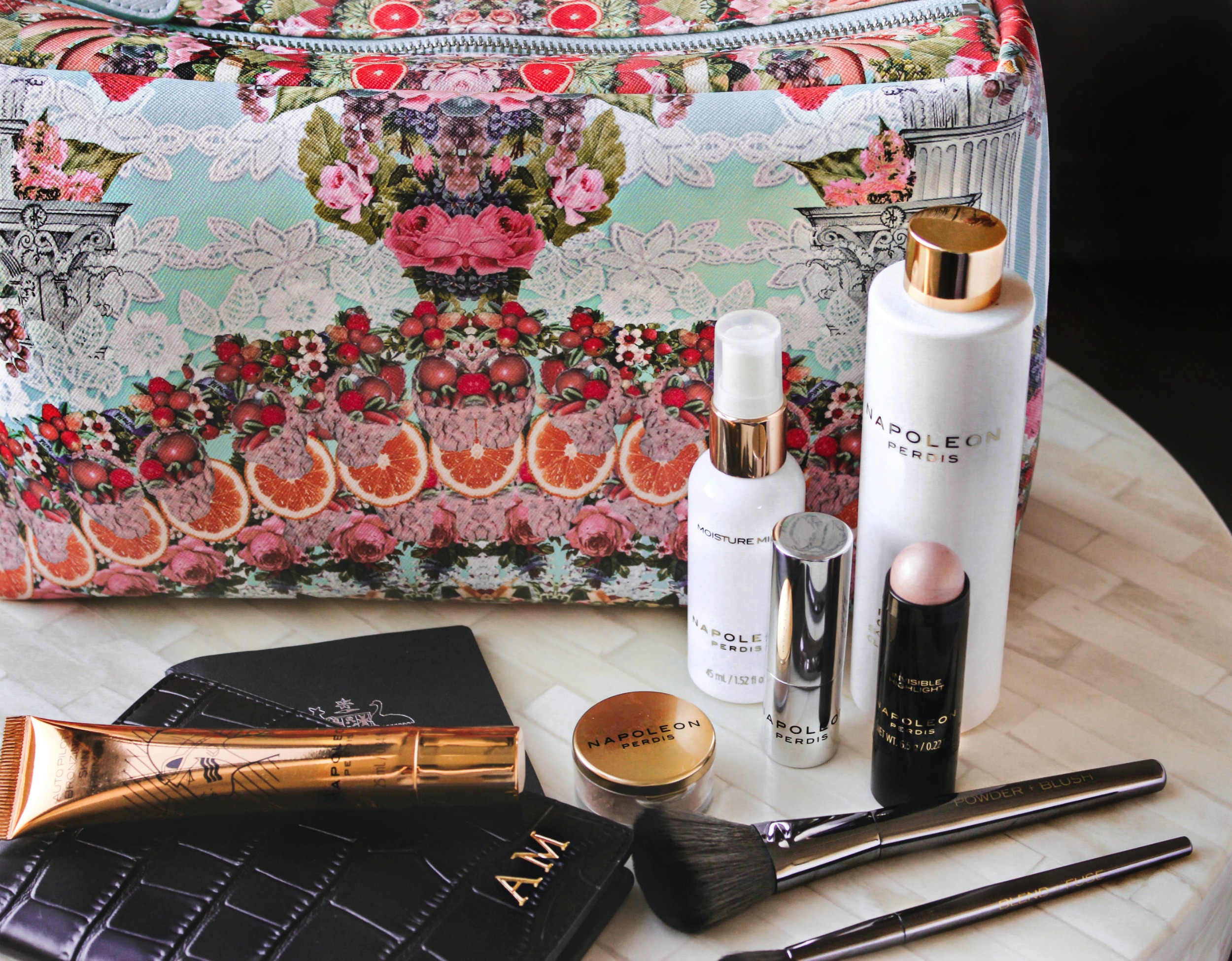 Camilla Makeup Bag (similar style here): If you already thought I was extra, then my Camilla cosmetic case will certainly reaffirm this title, as it's just so fancy for a makeup bag. But when you've got precious cargo (ie, 50 shimmer pots) on the move, you too will want nothing but the best.
Napoleon Perdis Makeup: There's no denying I have an affinity for Napoleon Perdis makeup, with the exception of a few products, it's all I wear of a day. Having to minimise my makeup routine for the necessity of travelling, I have selected a few products that will keep my skin looking dewy and hydrated (Auto Pilot Bronzing Primer, Moisture Mist), with a natural summer glow (Loose Eye Dust in Star Light, Invisible Highlight).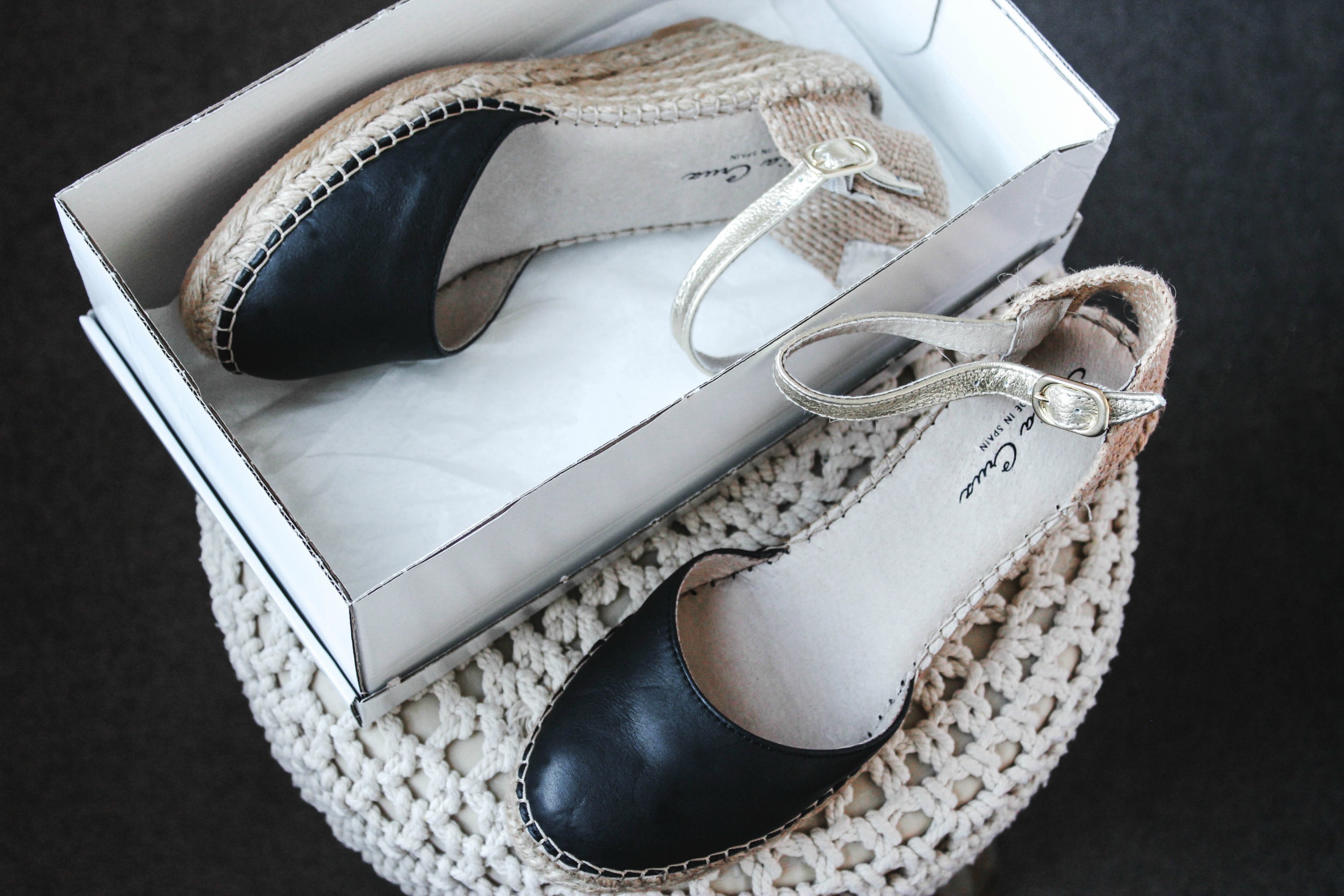 Sofia Cruz Alivia SC Negro Velvet Espadrilles: I vowed that I wouldn't pack excessively this time round; ESSENTIALS only. Factoring in high tea at The Ritz, lunch at Sketch and evenings in Paree, a pair of espadrilles have become an essential, especially when considering the cobblestone surfaces throughout Europe. I just love this pair of Sofia Cruz Spanish Espadrilles, available from Style Tread, as they combine casual with chic, seen through metallic detailing in the ankle strap.
What travel must-haves do you find yourself packing for a stylish getaway? Please leave me your tips and tricks for remaining stylish in a suitcase in the comments below!
Proudly Partnering with Topdeck Travel
10 Conversation Starters For Your Coach Buddy
Monday, June 4th, 2018
Let's be real for a moment, the idea of striking up a conversation with a total stranger can be rather daunting, especially when you're travelling solo! In preparation for my Spirit Of Europe Tour with Topdeck Travel, I'm testing out my favourite 10 Conversation Starters For Your Coach Buddy, guaranteed to ignite your global social life.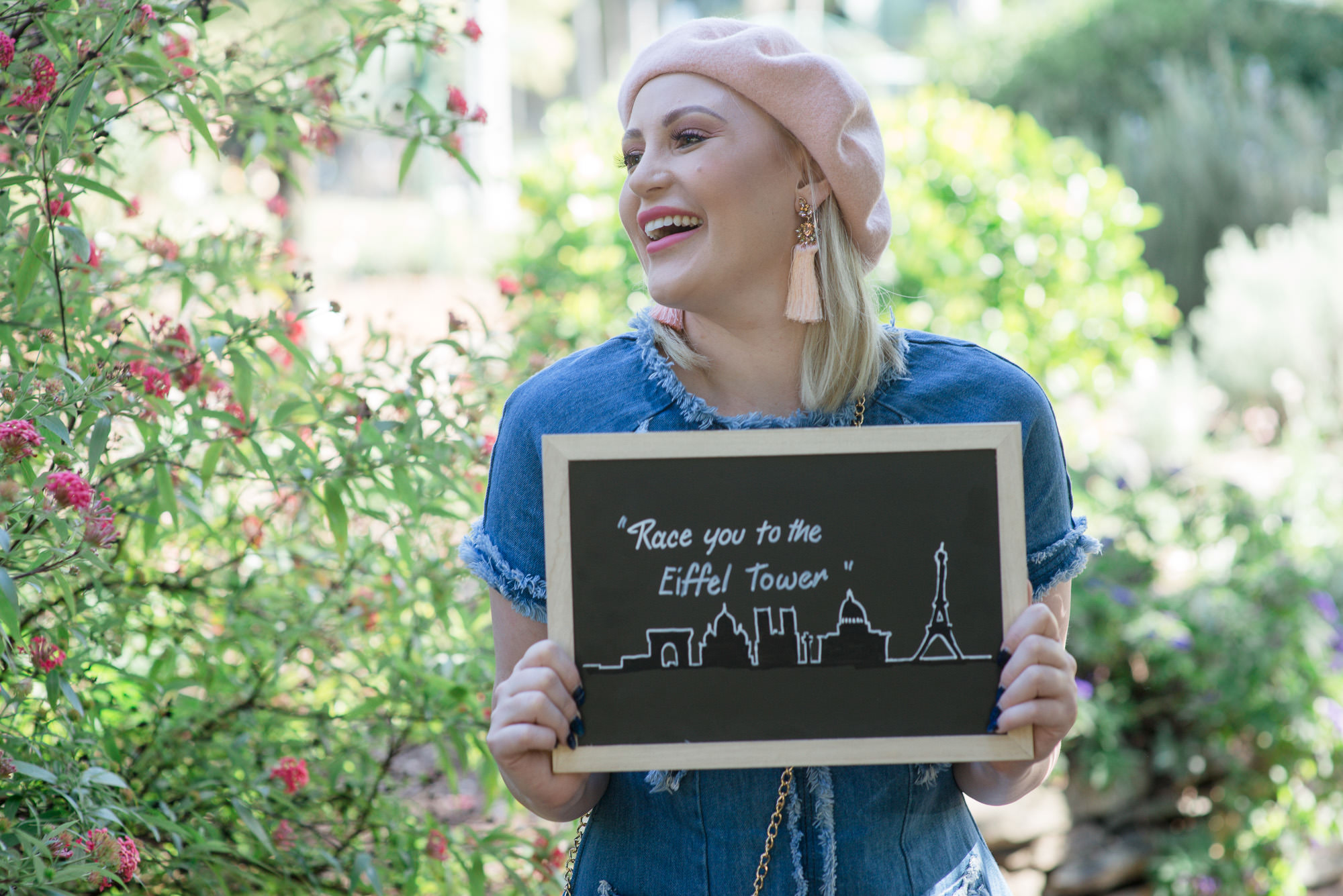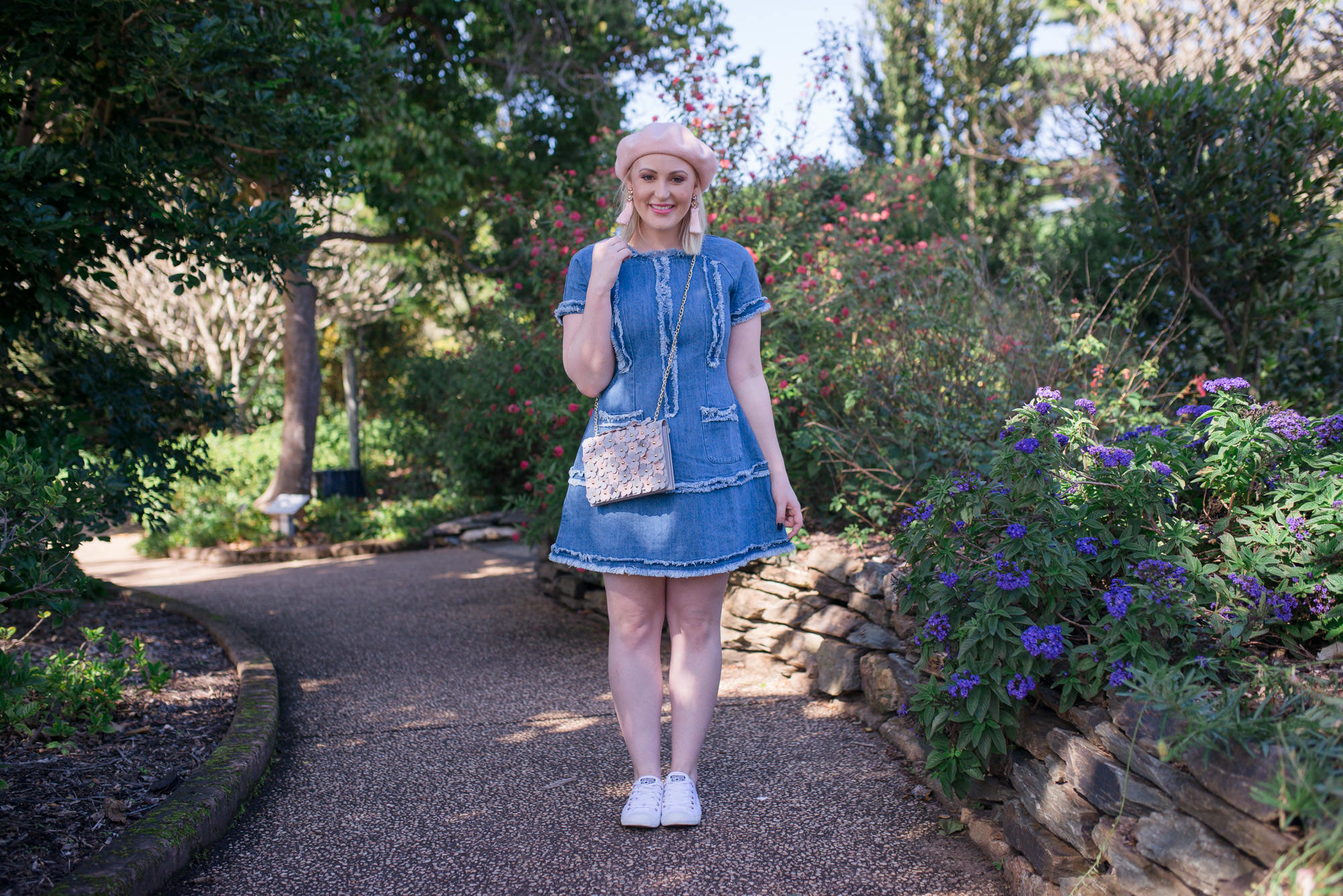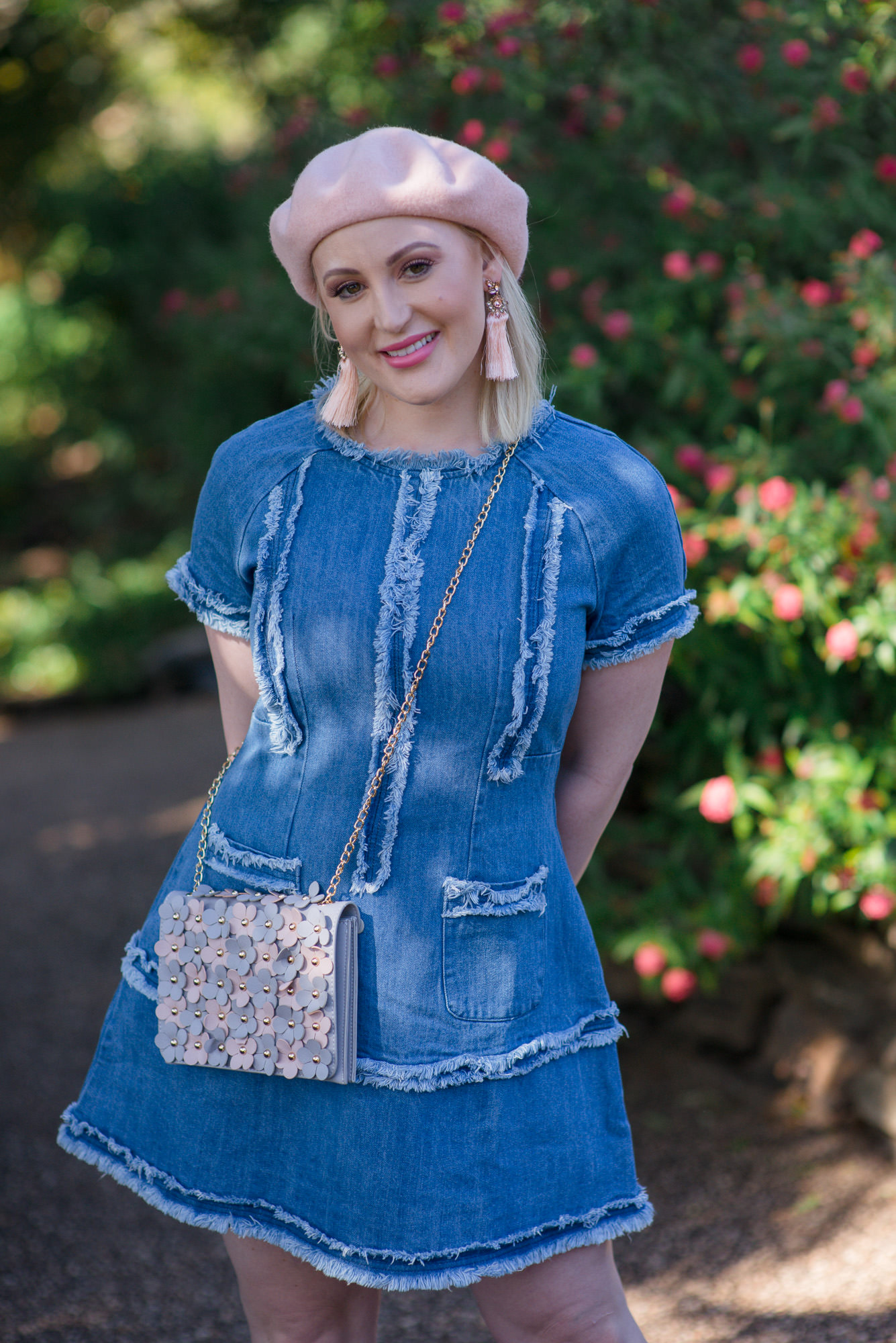 Brave + True Sue Ellen Dress; Adorne 3D Flower Flapover Handbag, Carrie Wool Blend Beret; Converse Chuck Taylor All Star Dainty Sneakers.
1. "Race you to the Eiffel Tower!"
Playful, yet slightly competitive – because A-grade banter is a combination of the two!
2. "Let's chat affordable and authentic eats. Where's the best hole in the wall/nook you've found on your travels?"
If there's one thing people love to talk about, it's food, especially memorable cuisines from previous travels. In other words, this is a fool proof ice breaker and also super helpful in sourcing the best snacks worldwide.
3. "What's the strangest fad you've seen abroad"
The yami-kawaii movement trending in Harajuku immediately comes to mind. Discover other quirky crazes that await your wanderlust.
4. "Keen for a game of Vineyard Bingo?"
Again, there's nothing wrong with a dash of friendly competition, especially when it extends your general knowledge of worldly wine regions. Simply tick off the wineries you have been to.
5. "Which countries would you Indulge, Relocate & Avoid"
Simply put, a cheeky variation of Snog, Marry, Avoid.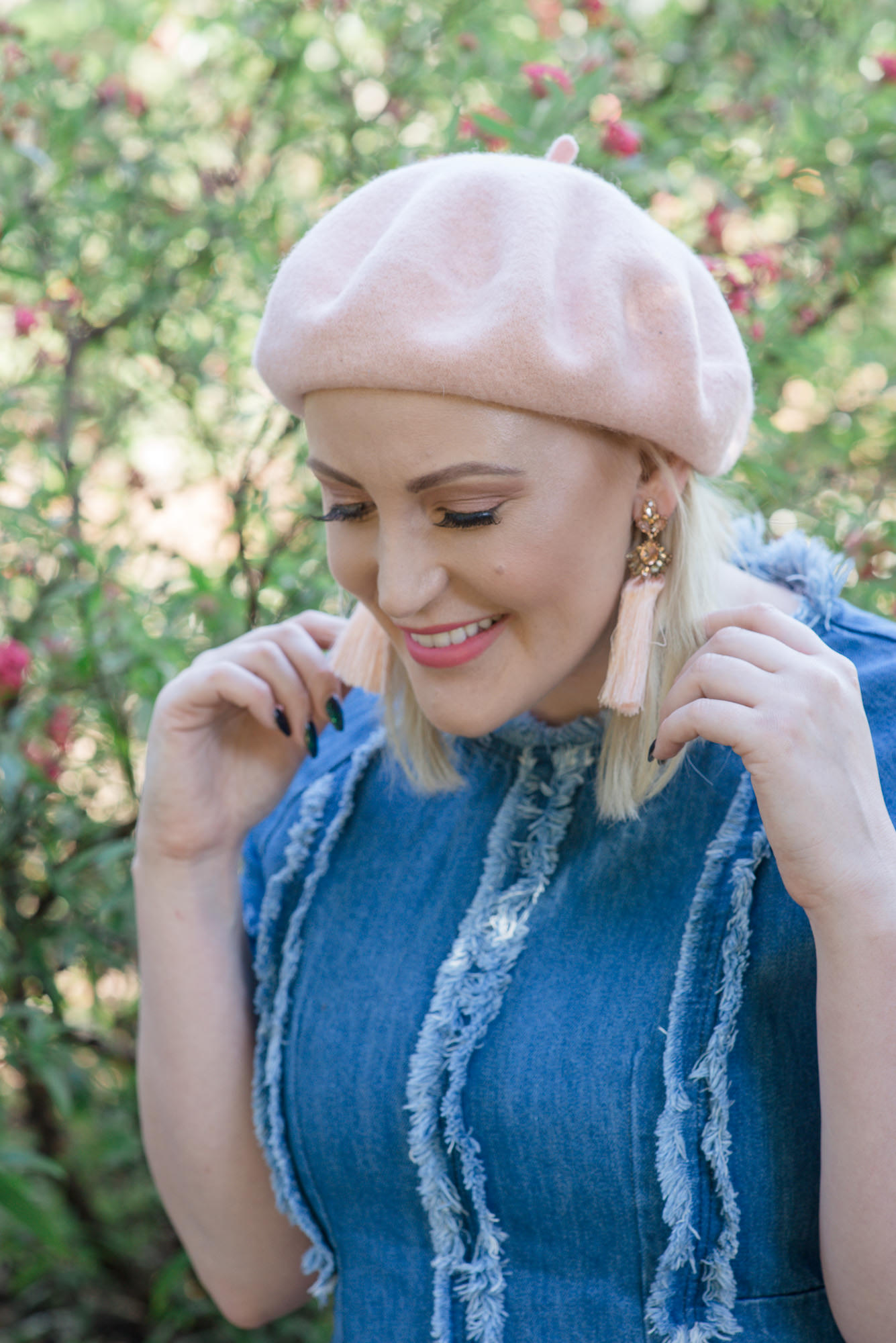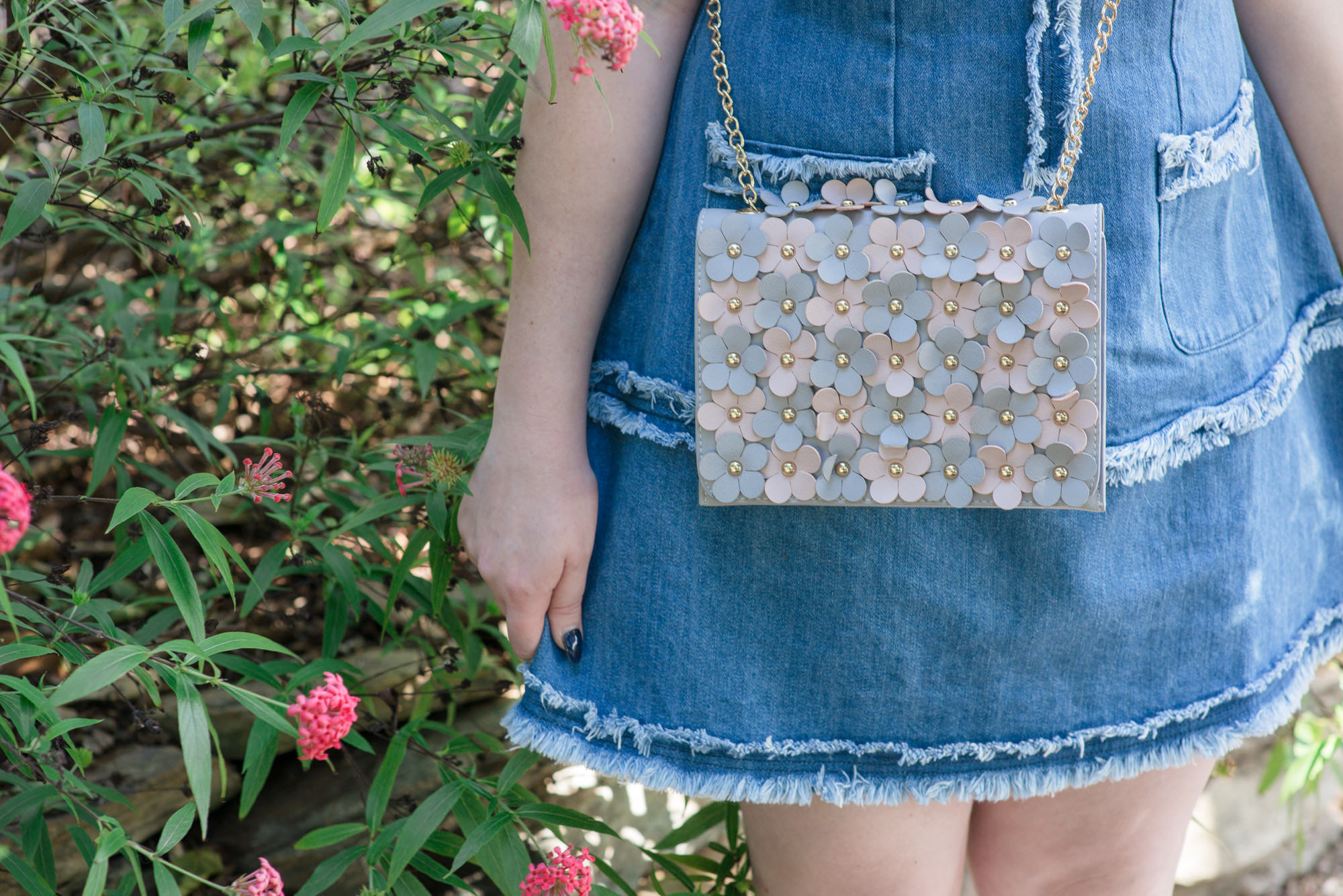 6. "Share your sweet spot? Best chocolate/desserts you've tasted!"
If they don't enjoy the sweeter things in life, can you even be friends? Suss it out early in the peace!
7. "If you were a drink, what would you be?"
A Spritz, an Ouzo shot or perhaps a nip of Fire In The Hole – the erotic rum of the Bahamas. Their answer will reveal plenty about their personality plus help you compile the menu for your next cocktail party!
8. Lust haves verses must haves, what's the best thing you've purchased while travelling? 
Nifty souvenirs or collecting vintage market finds, this question will help you determine the best little nooks for some light shopping abroad. There isn't a girl on her travels who hasn't got time for that 😉
9. Suitcase staples, what are your top 3? 
Ever found yourself in a packing quandary? You're not alone! Use this practical question to up-skill your suitcase selection skills.
10. The most stereotypical tourist outfit you can think of, and go! 
My immediate point of reference comes straight from F.R.I.E.N.D.S, involving Joey's fabulous London hat. This little query could even lead to a fun souvenir challenge. May the most stylish tourist win!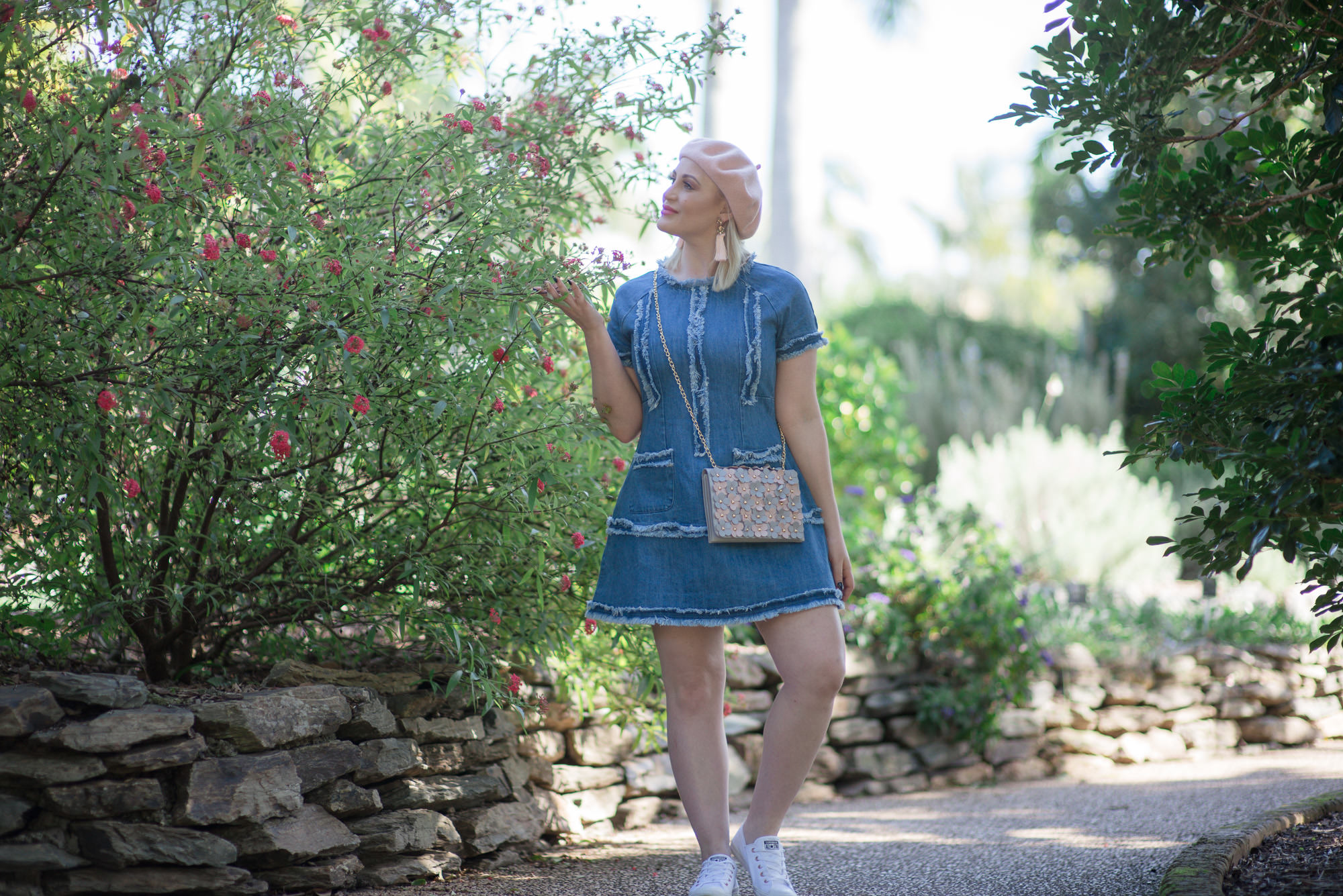 Ready to wander the streets of Paris by night or stop for a scenic gondola ride in the canals of Venice? Explore the countless European options with Topdeck Travel and plan your next adventure!
SHOP THE POST:

Proudly Partnering with Topdeck Travel
Photography by Erin Smith Photography
The Best Things To Do in Sydney!
Sunday, November 5th, 2017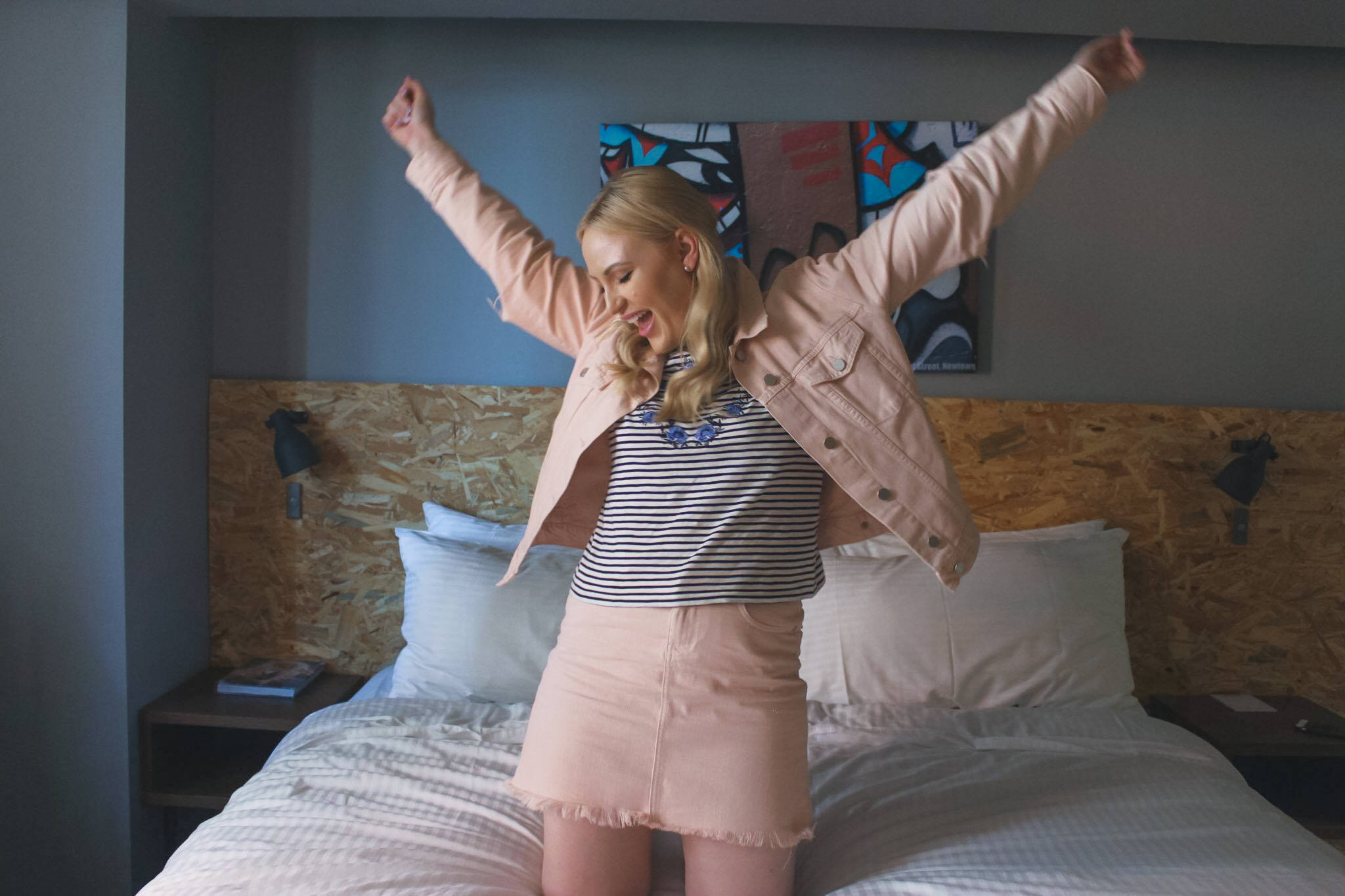 NA-KD Cut Out Sleeve Denim Jacket, NA-KD Pink Raw Hem Denim Skirt, Marcs Porcelain Embroidered Tee.
If you're familiar with my gram you'll already know that last month I enjoyed a staycation in Sydney, courtesy of Marcs (more on that subject soon!) With my best friend in tow, we wined, dined, ferried and frolicked around Sydney, documenting our favourite stops along the way. Presenting my highlights of Sydney's best below!
Stays @ The Urban Newtown
I've stayed inner city many a time, but my favourite digs to date is The Urban Newtown in Newtown. What I loved about this suburb is it's eclectic little collection of cafes, bistros, op shops, boutiques and striking street art. The boutique hotel itself was a super cool sanctuary with its industrial interiors, modern furnishings and lush green courtyard. My suite was generous and stocked with a free minibar (#spoilt), a point of difference and luxury, that The Urban Newtown offers to all guests upon booking.
The staff were incredibly friendly, offering stellar recommendations for local dining and cheeky nightcaps. I actually had the best pasta of my life at a little hole in the wall called The Italian Bowl, recommended by the friendly gent on reception.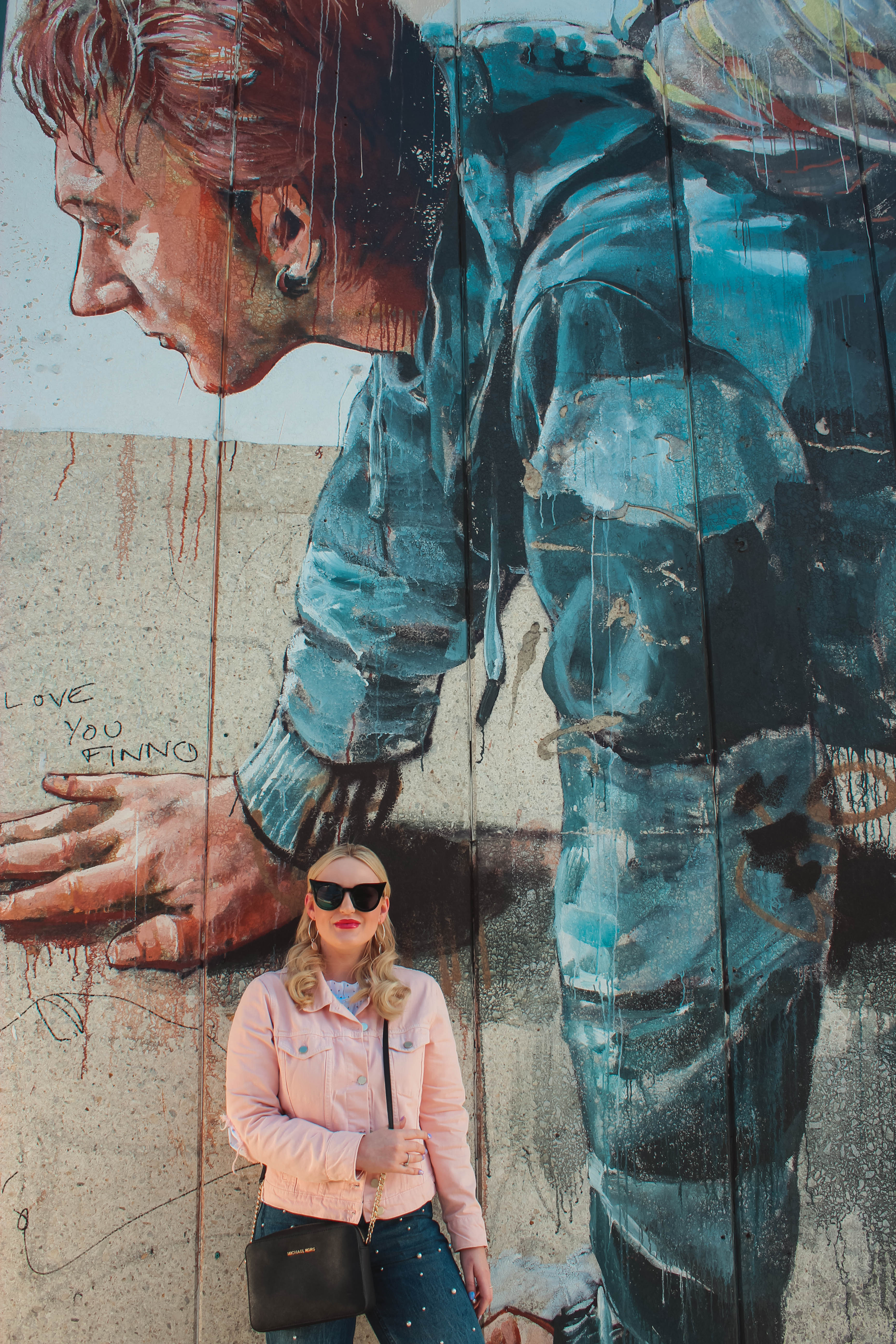 The Urban Newtown is home to this spectacular street art by Fintan Magee. Coincidently his fox mural also displays in my blog's header pic.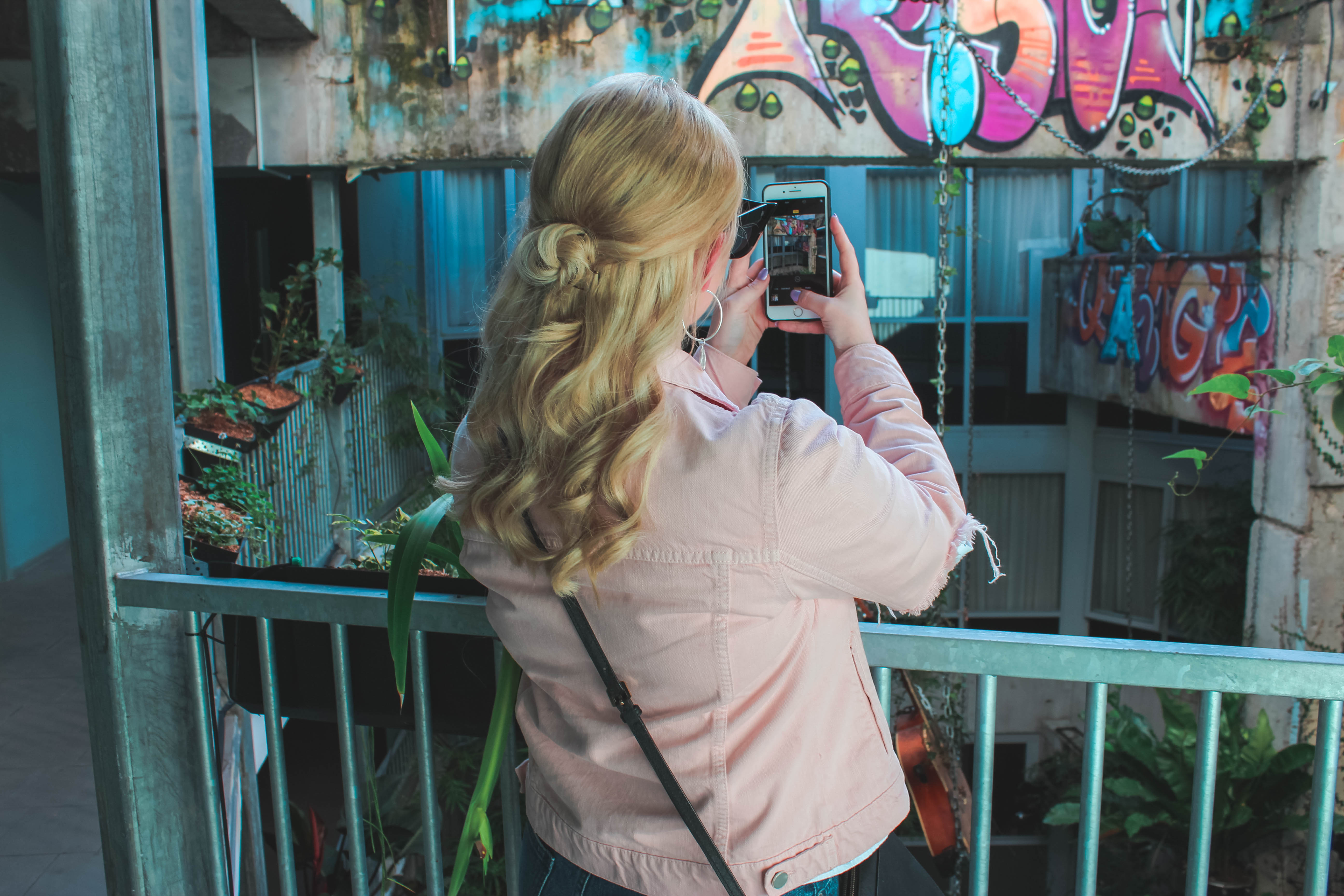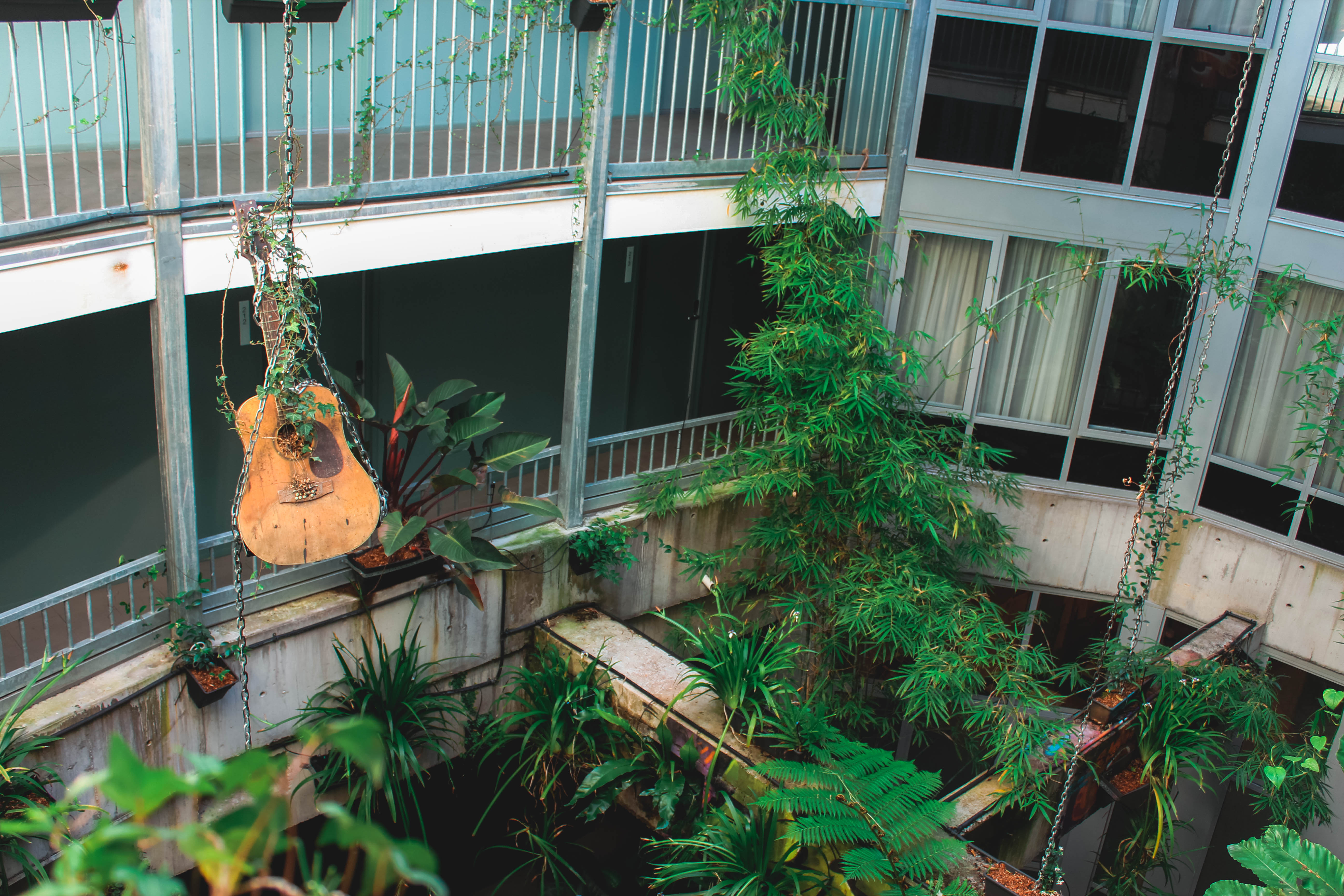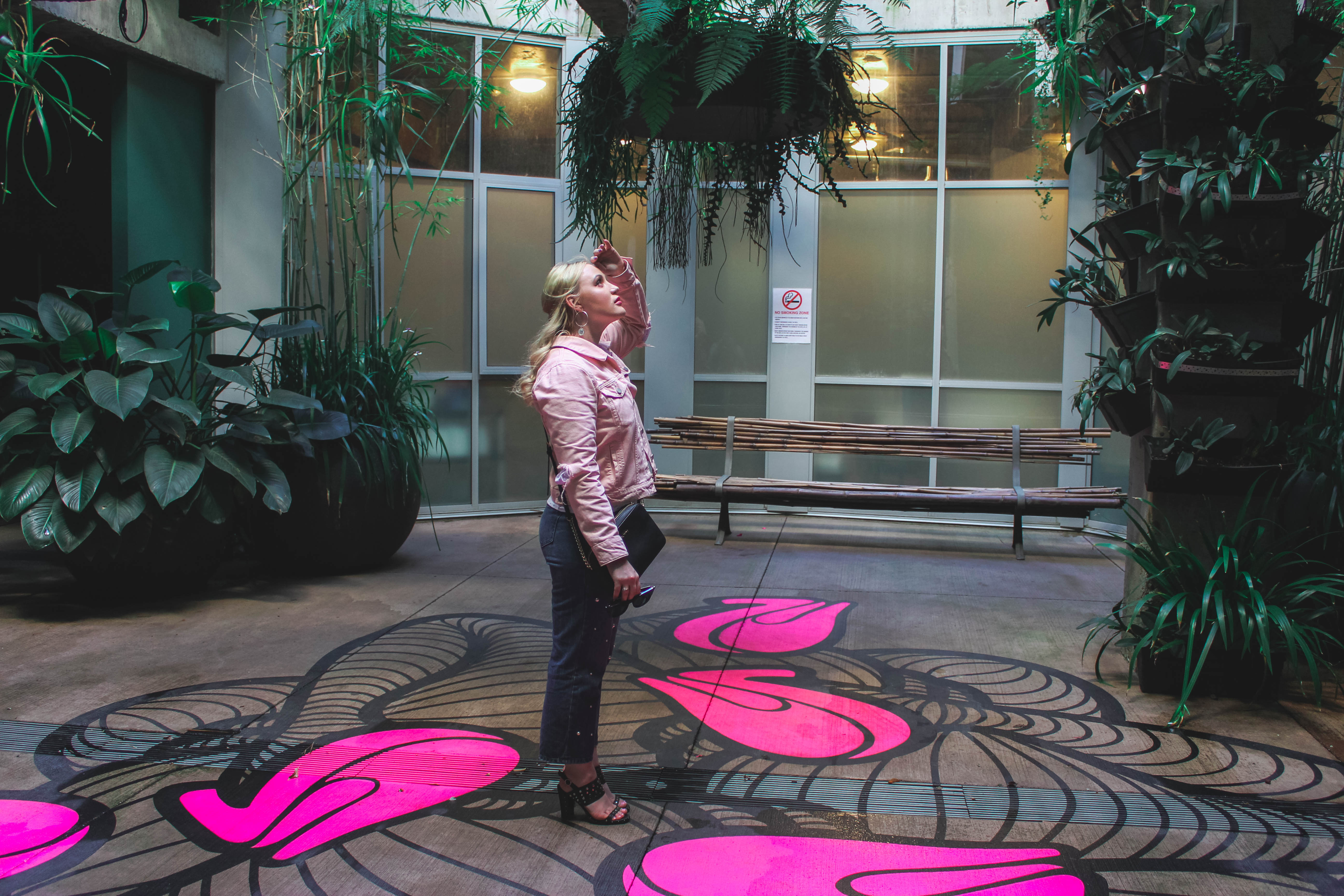 The Grounds of Alexandria
Europe or Sydney? I certainly felt as though I was transported into a dreamy Parisian scene, surrounded by endless florals, petite dessert carts and quaint lemonade stands, in Sydney's Instagrammable haven, The Grounds of Alexandria. While we didn't get a chance to dine at the cafe, we certainly indulged in a few sweets, including the house-made donuts….Delightful!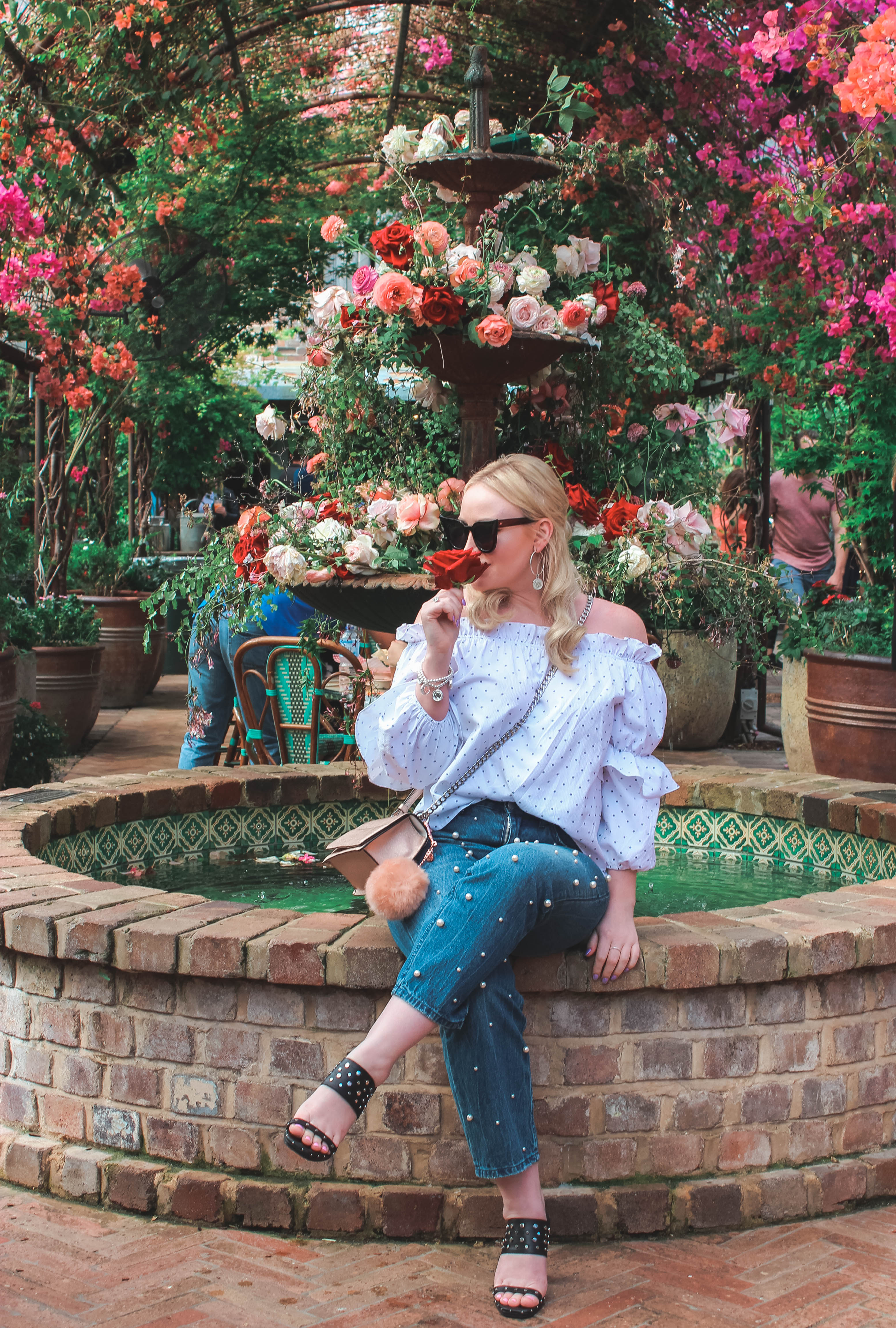 Piper Petites Pearl Jeans, Grab Off The Shoulder Top, Wittner Floyd Sandals, Oroton Crossbody Bag (similar style here), Adorne Coin Hoop Earrings, Adorne Coin Bracelet, Le Specs Sunglasses (similar style here).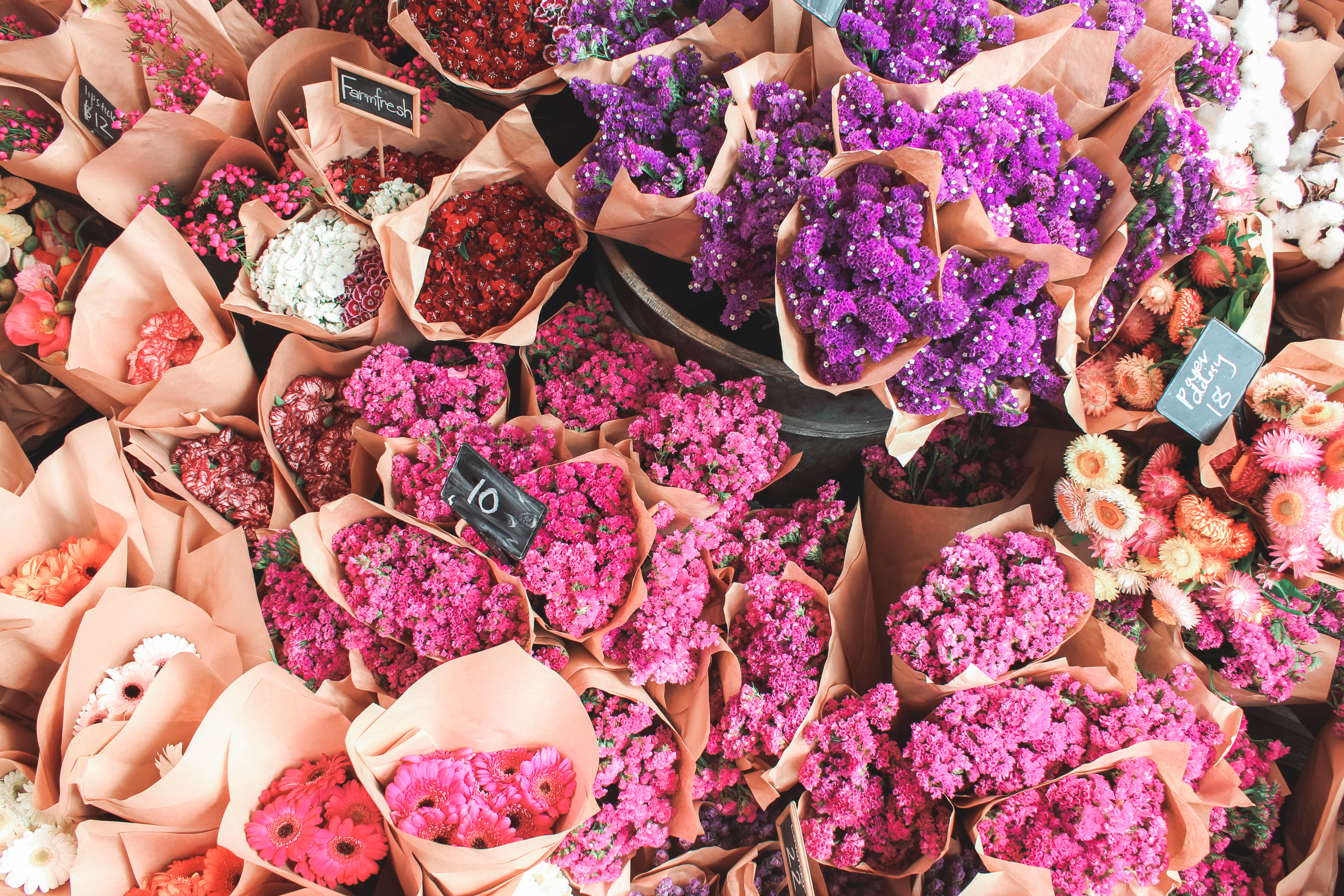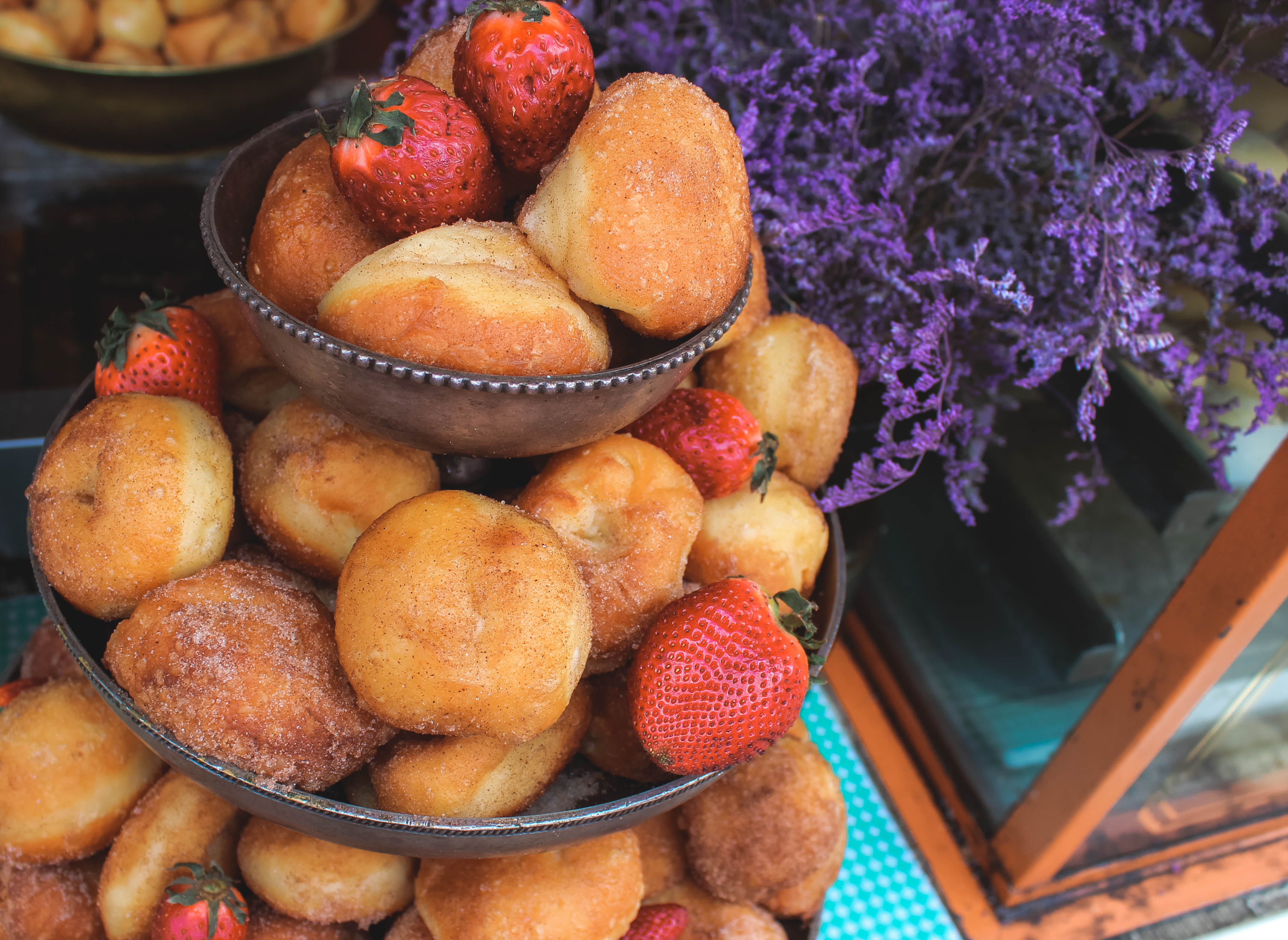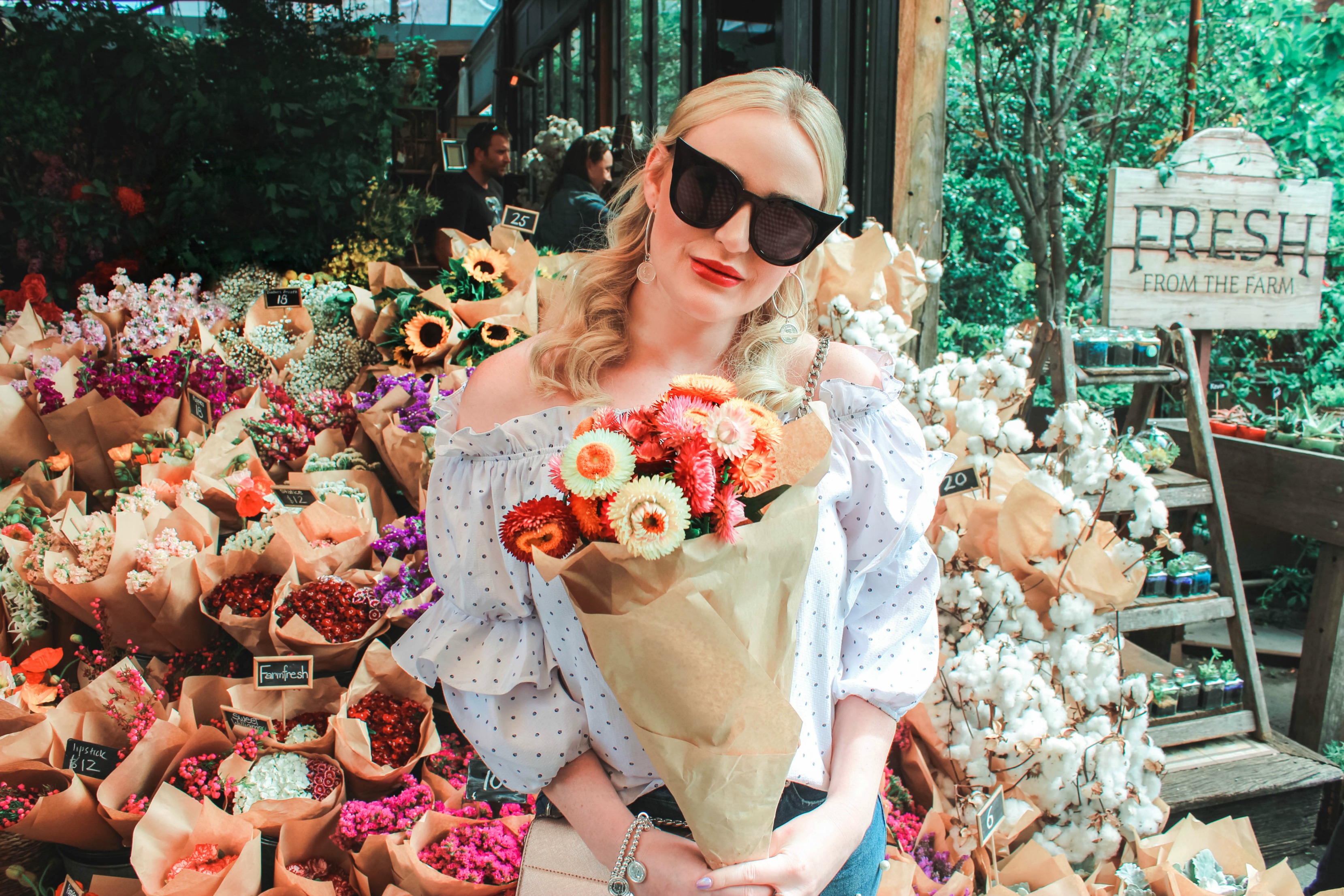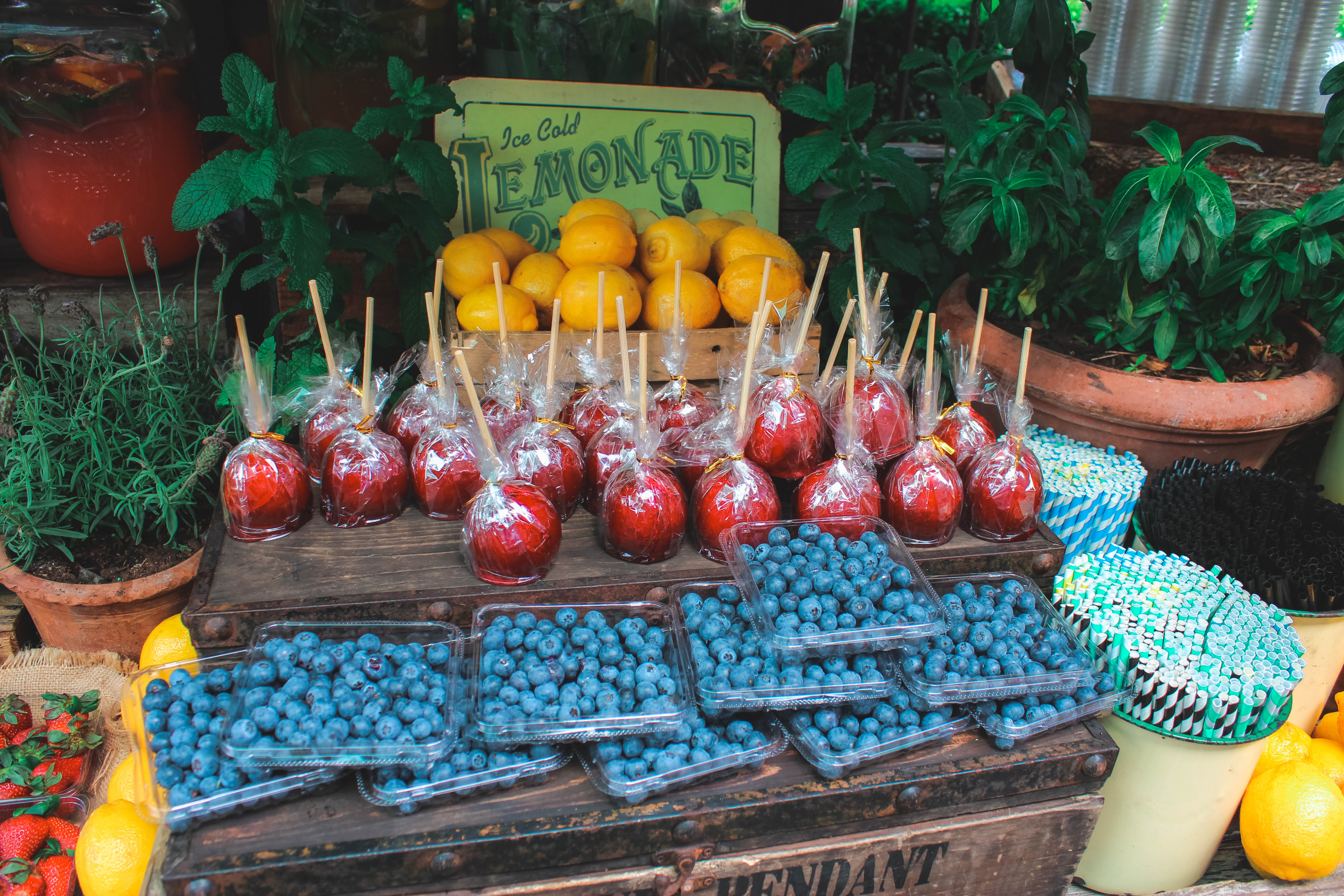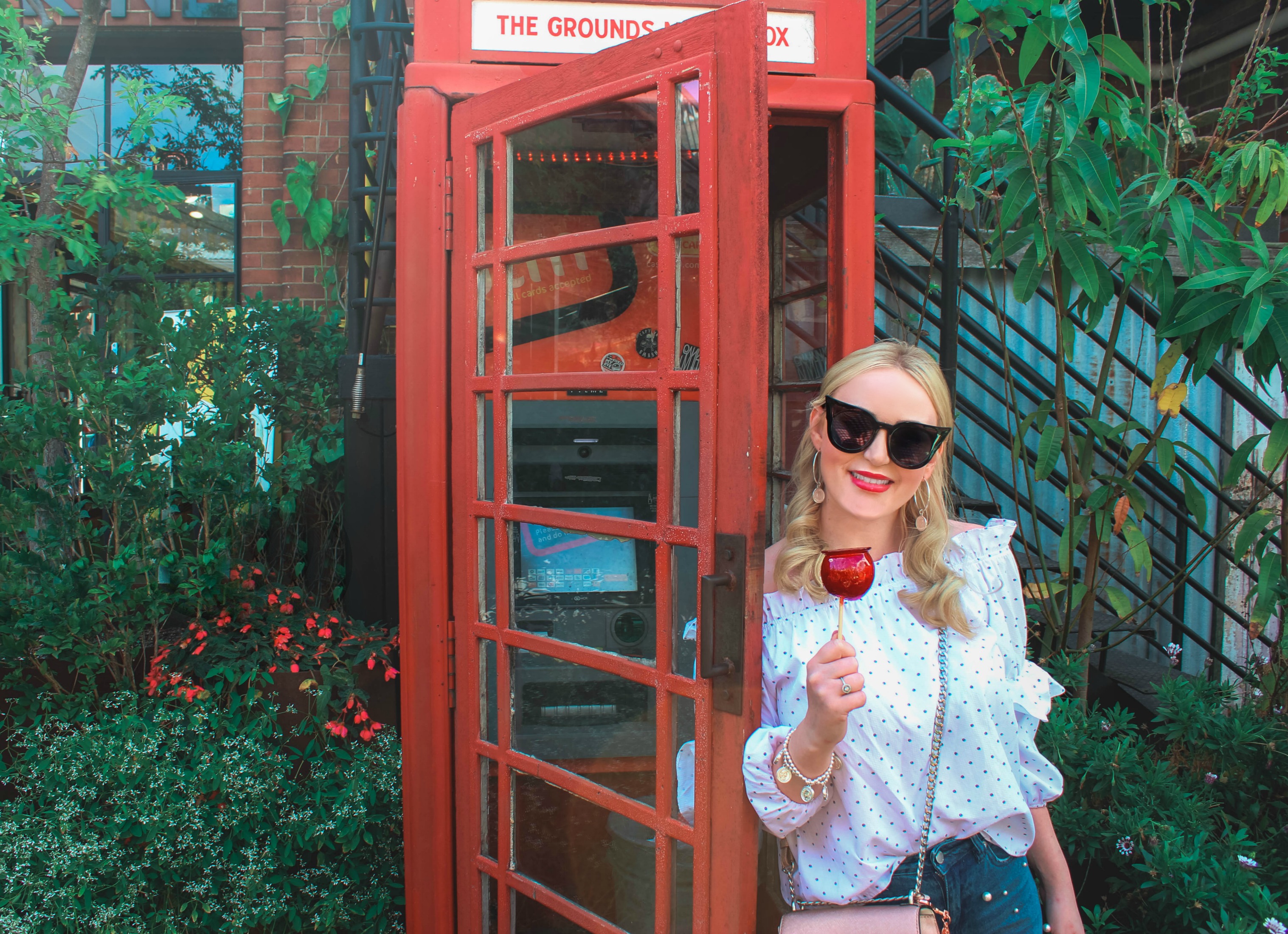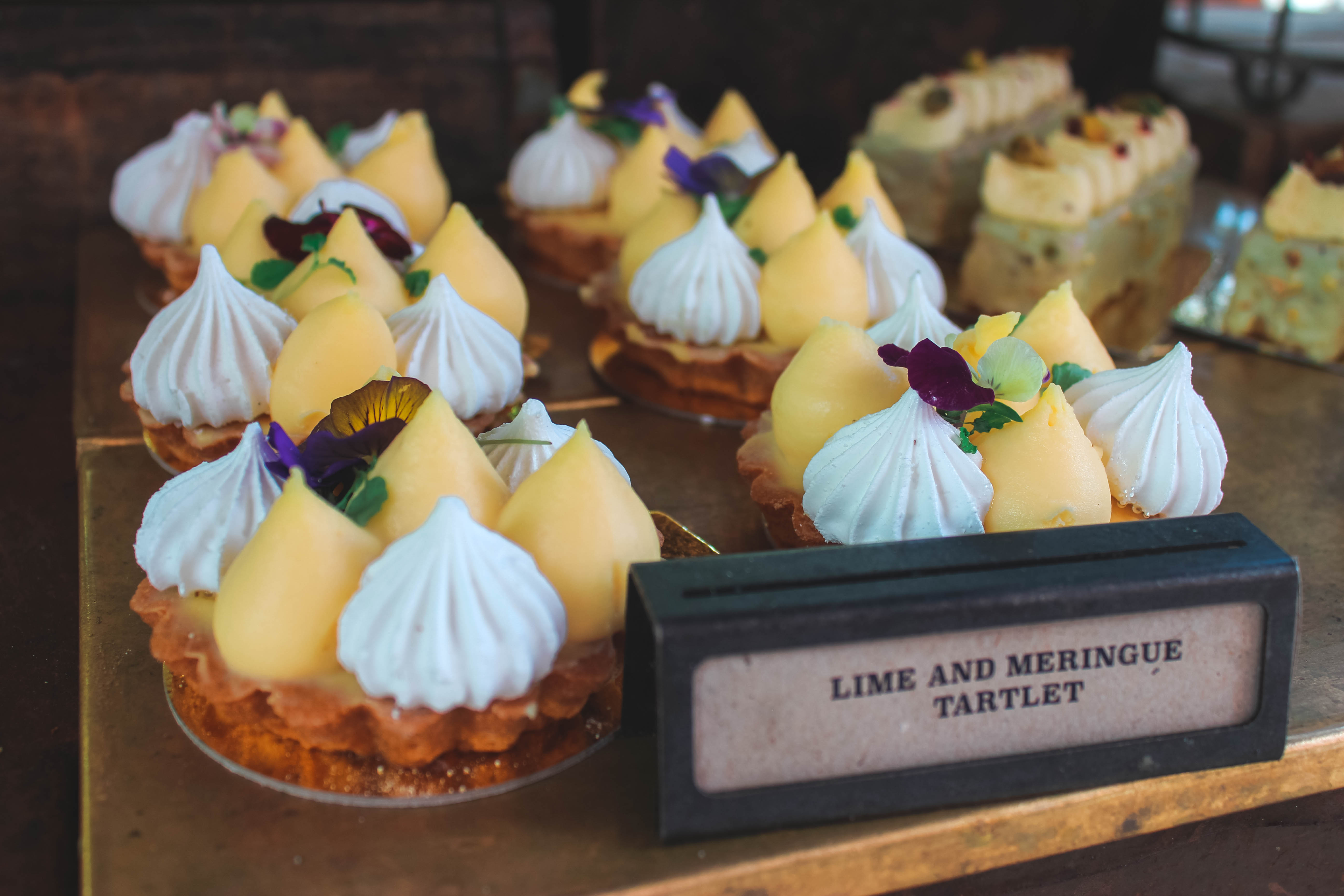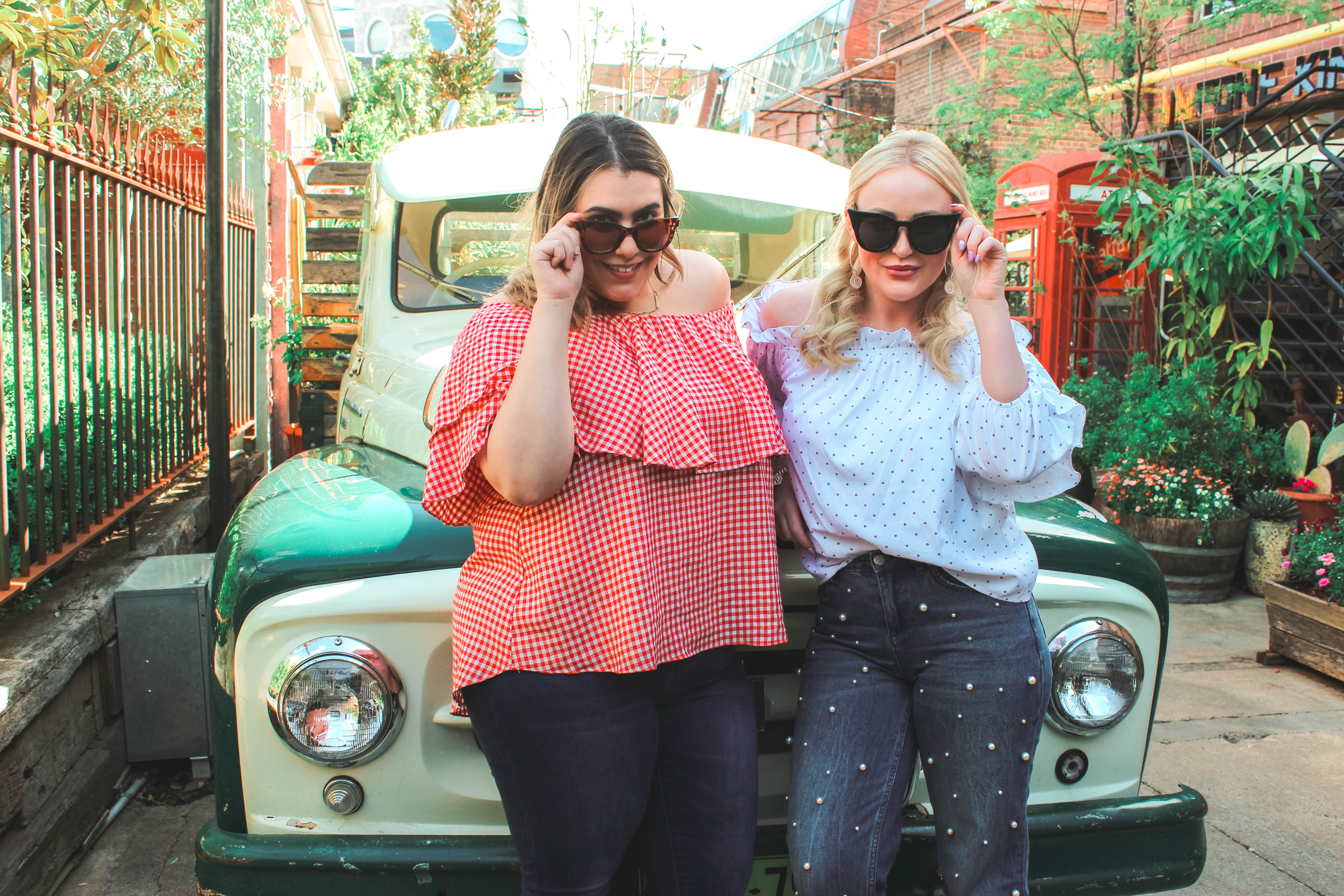 Ferry To Manly
There's no greater feeling then a healthy dose of Vitamin D and the ferry ride to Manly is very picturesque, as it passes by the iconic Harbour Bridge & Opera House. I definitely recommend having a wander throughout Manly and stopping along the waterfront for brunch.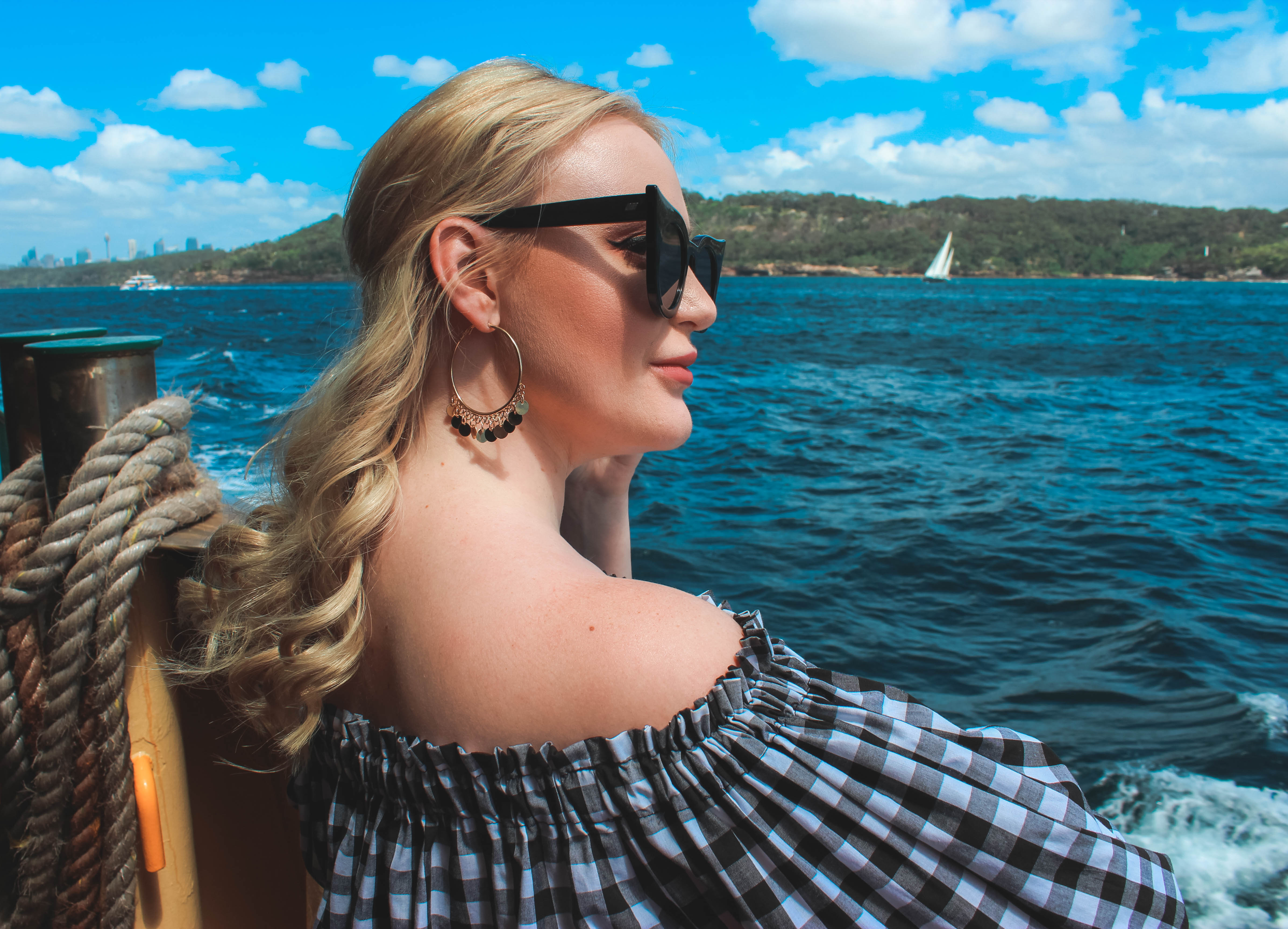 Gingham Off The Soulder Top (similar style here), Adorne Disk Droplets Hoop Earrings.
Dessert at Cow & The Moon
Again, another handy little suggestion from The Urban Newtown front desk. The Cow & The Moon boasts an incredible selection of desserts, known for their award winning artisan gelato bar. My picks? 1 part Roasted Coconut, 1 part Strawberry!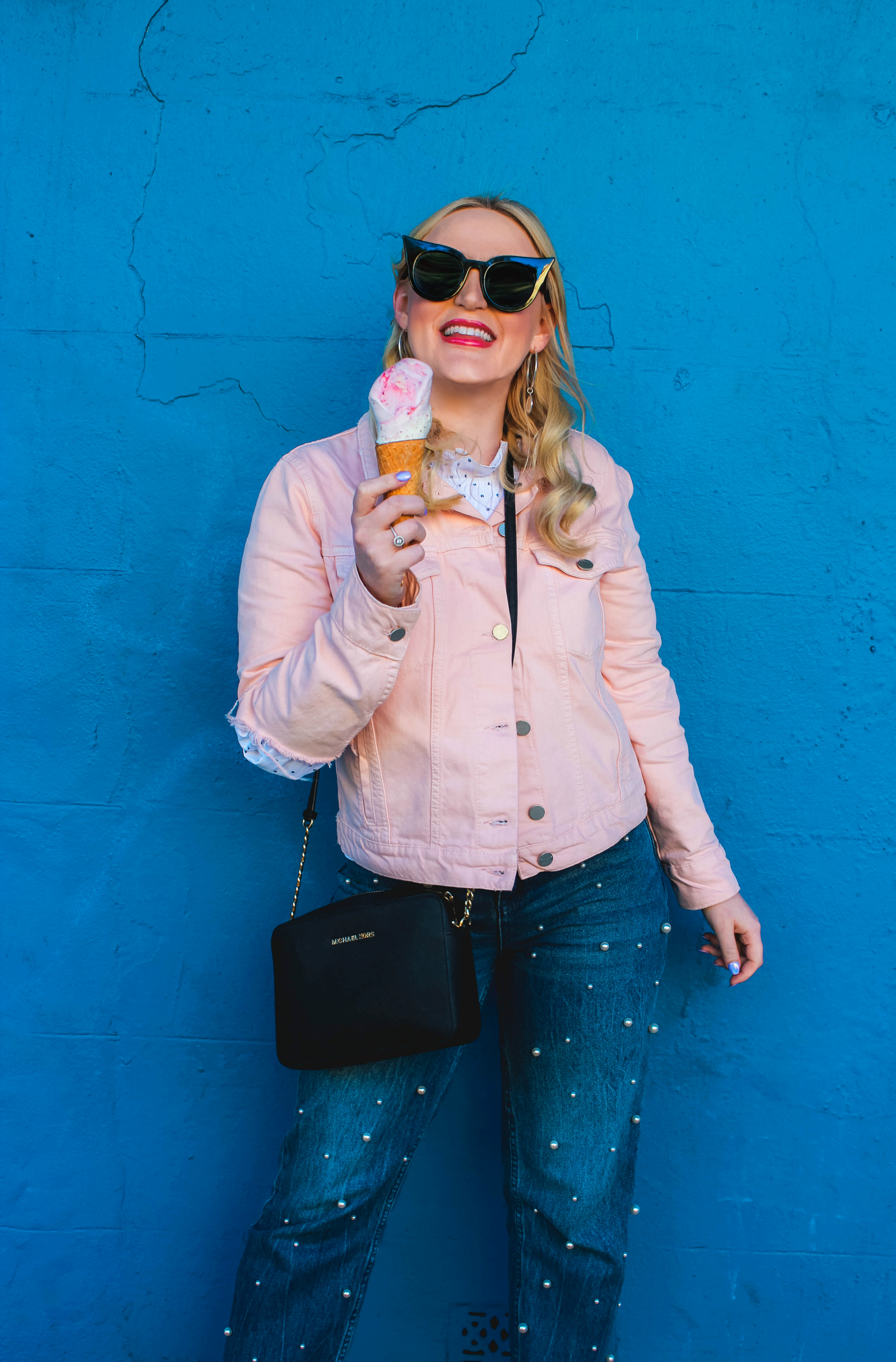 NA-KD Cut Out Sleeve Denim Jacket, Piper Petites Pearl Jeans, Michael Kors Selma Messenger Bag (similar style here), Le Specs Sunglasses (similar style here), Pandora Vintage Allure Ring.
So much in Sydney, so little time! I'de love to hear your thoughts and suggestions on other fabulous spots in Sydney. Please leave me comment below!
Also, my darling friends over at NA-KD.com are giving all TBS readers a special little discount of 20% off purchases + free shipping worldwide. Use the code 'ashleigh20' to redeem. Happy shopping!
SHOP THE POST:

---