Costume Call: North By Northwest With Esther Marie Hayes
Wednesday, December 5th, 2018
Last weekend I was transported back to the 50's through the stylish pursuits of the Hitchcock original, North by Northwest, currently showing at Qpac's Lyric Theatre. With a penchant for the ever so stylish decade, I sat down with Costume Designer Esther Marie Hayes for a glimpse into the glamorous costume process. Check out our stylish Q&A below!
1. 5 Words to sum up the 50's fashion decade:
Classic, Tailored, Elegant, Glamour, and Opulent
2. What's your process when it comes to styling script to stage?
Lots of research and logistics! After reading the script a few times while making notes and sketches, I will meet with the Director (in this case, Simon Phillips) to talk through the look and style of the show. For North by Northwest, the pace of the show was to be very fast and thrilling, with the additional challenge of making it look like we had a full bustling film cast with a ensemble of 12 stage actors.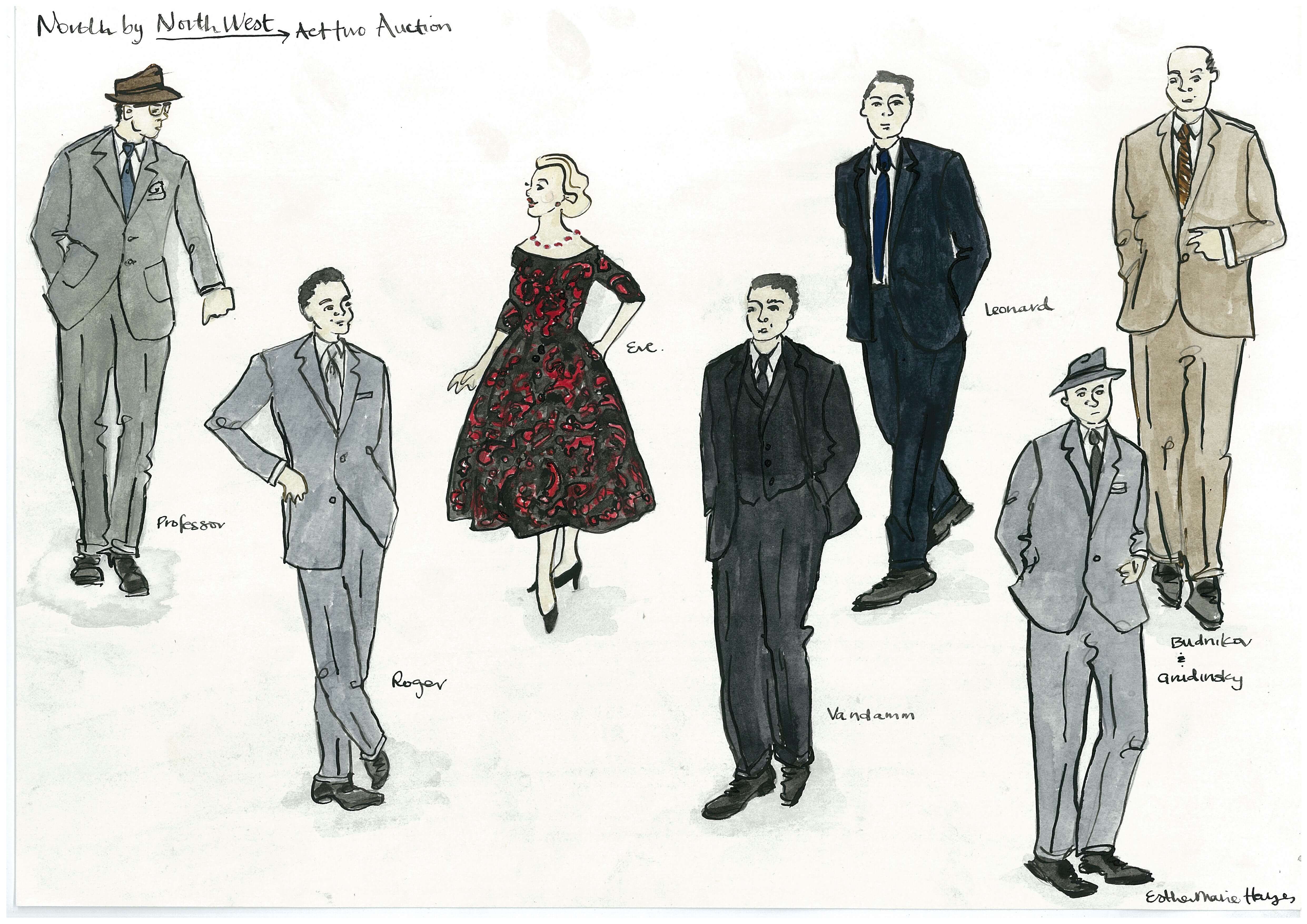 3. How are the character's quirks depicted through their attire?
Everything works together to create a character, from the choice of fabric and/or pattern in the costume, to wig styling and smaller details, such as choice of sock suspenders or matching gloves. Colour and fit also speaks a lot about a character, for example how confident or shy they are. Often it's these smaller details and unique combinations that allow you to shape a character's look and personality. This all contributes to help the actor feel comfortable in the role.
4. Which character has the most stylish wardrobe and why?
Eve Kendal, is the leading lady and her iconic sense of style oozes confidence and sensuality. From her foundation garments to the precise tailoring of her pencil skirt, Eve's wardrobe is designed to represent the familiar 'Hitchcock' blonde while maintaining a sense of mystery.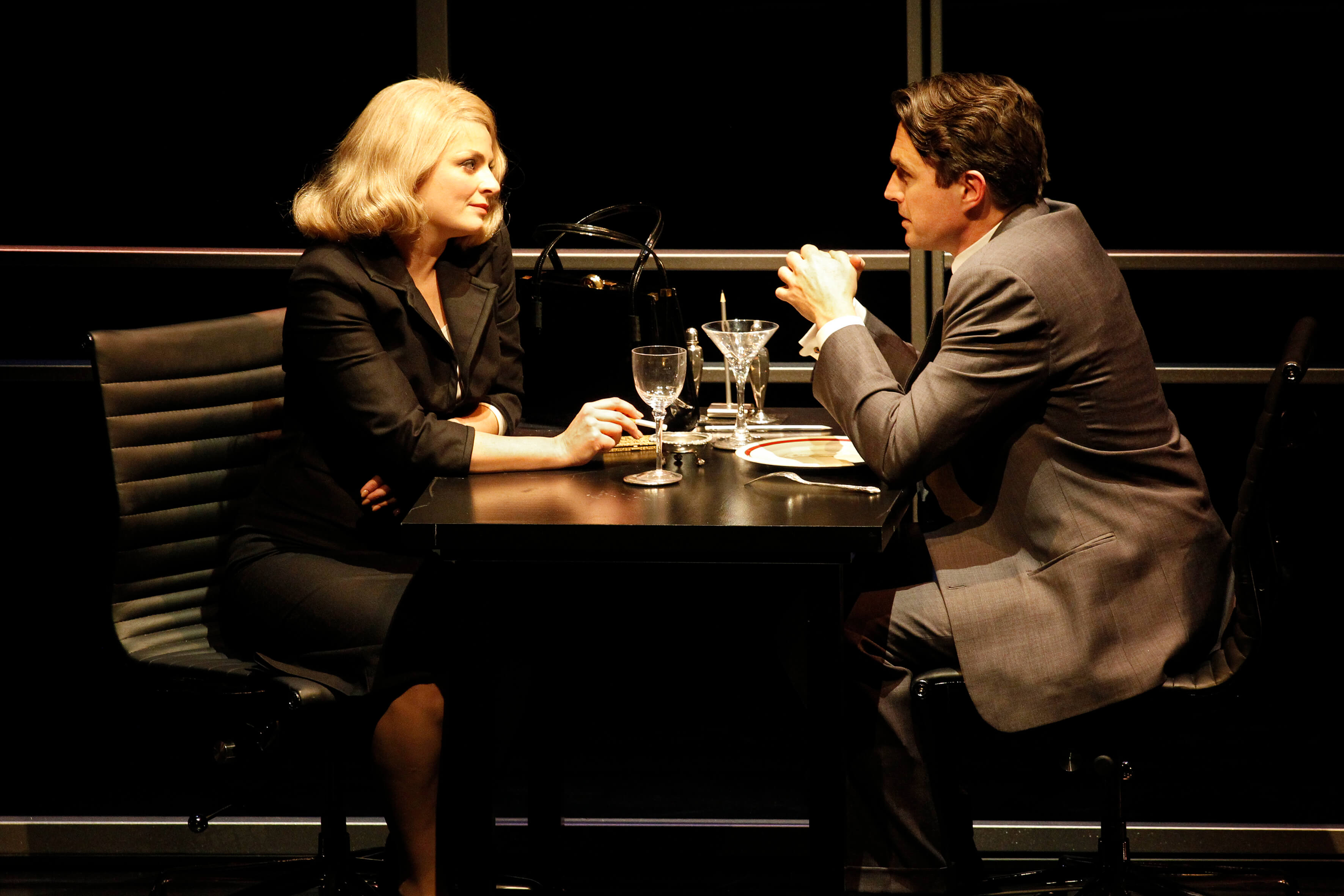 5. Fav fashionable moment on stage?
In North by Northwest, the busy crowd scenes are my favourite- particularly the train scene which has some of the quickest changes!  I also really love the Rushmore cafe scene, it's a dramatic moment in the play and I was able to have fun with colour and pattern for the bystanders in the cafe enjoying their visit to the monument.
6. The most exclusive/rare garment sourced for the show?
There are many original pieces from the 1950s sourced from the States, UK and all over Australia, as well as a few pieces from my personal vintage collection. The most exclusive items are actually the fabrics used for Eve Kendal's costumes. We searched everywhere for the iconic black and rose fabric used to recreate the dress she wears in the infamous auction scene. We found a fabric company in Germany that had beautiful jacquard silk which was almost an identical match..
Another fabric which was also hard to find was the burnt orange knit Eve wears in the final scene. We ended up finding it in one of those tiny, poky fabric stores with piles of materials that reached the ceiling. We found a roll hidden amongst piles of fabric and were very ecstatic, much to the surprise of the shop owner.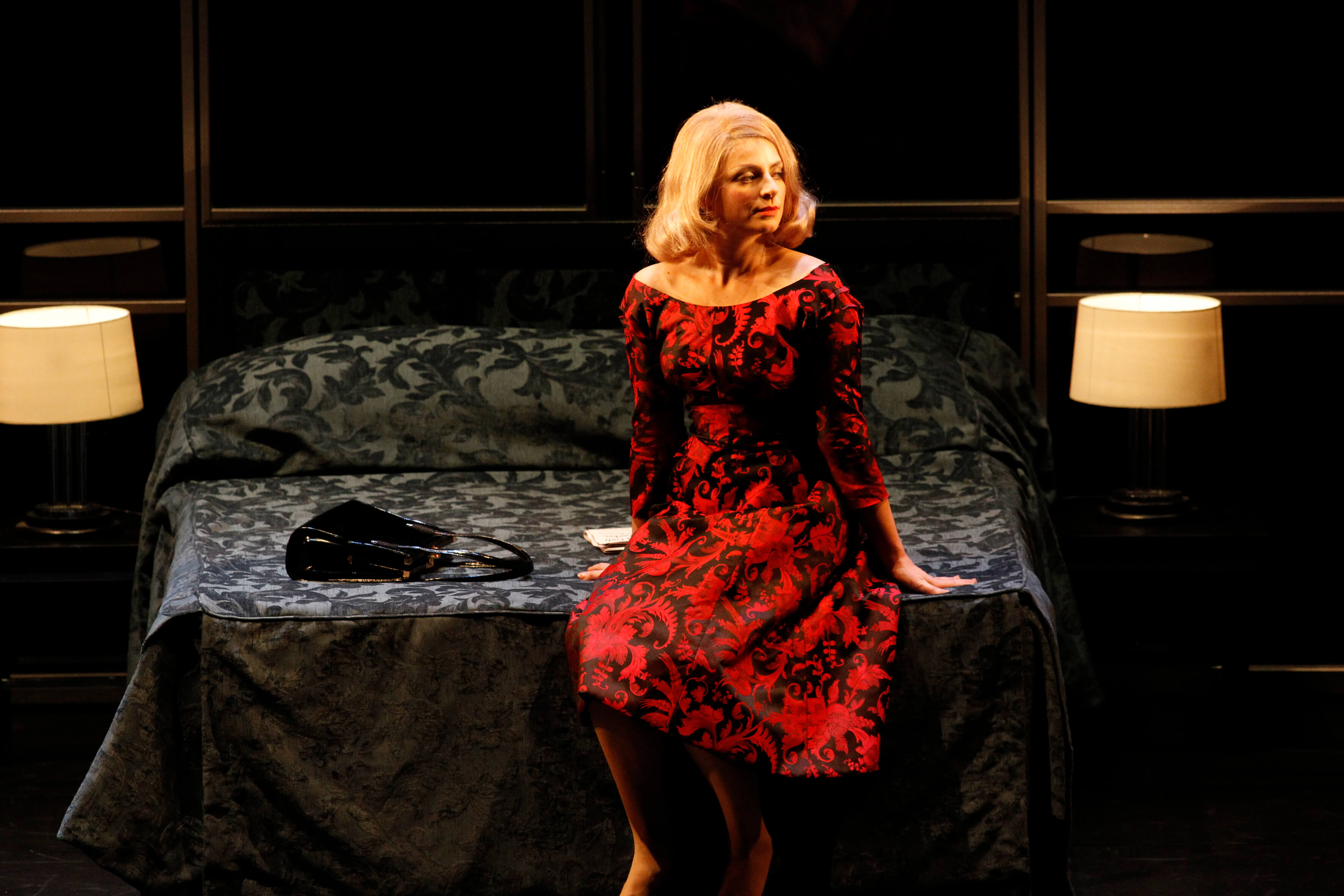 7. Tips & Tricks for those looking to integrate a 50's influence into their current wardrobe?
The 1950's is a great decade to integrate into your wardrobe, as it's such a classic look. For men, start with a clean cut, tailored look- and then focus on the little details and accessories such as pocket squares, cufflinks, hats and sunglasses. Matt Day wears a pair of tortoiseshell sunglasses from Oscar Wylee so it's easy to incorporate classic looks from modern stores.
For women, I would go with choosing classic silhouettes and fabrics. A simple blouse tucked into a pencil skirt will create the iconic 50s hourglass shape. Accessorise with a belt worn on the natural waistline, a Jaunty neck scarf, winged eyeliner and for true 50's glamour, a pair of gloves.
Brisbane, this show is an absolute must-see and will captivate you instantly with the thrilling plot, charismatic leads and stylish ensembles. If you haven't already, then snap up your tickets for the final weekend here!
Stylish Highlights From Polo In The City
Thursday, November 29th, 2018
Remember that scene in Pretty Woman, where Vivian gets frocked up and attends the polo on the arm of the dreamy Edward Lewis? Well I lived that dream last weekend, with a few obvious exceptions (lady of the night profession and sans one Richard Gere). Check out my highlights from Polo In The City below.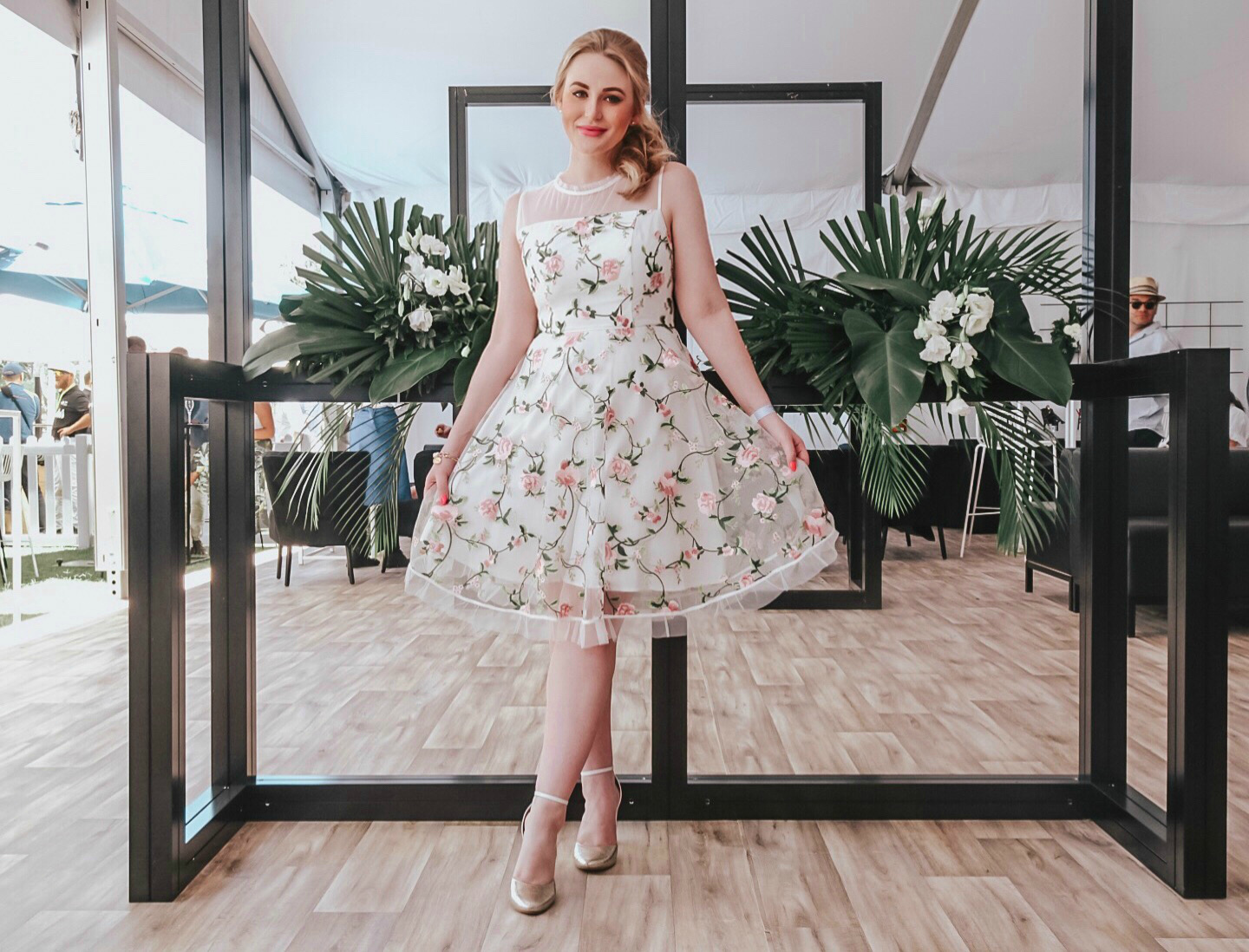 Wearing Review Heirloom Floral Dress.
My first time attending the Polo In The City, was celebrated in the most stylish way, with my sister and I being dolled up by Review. With a love of florals, we both choose garments with dreamy, blooming prints, otherwise perfect for the Spring affair. Sophie wore the Best Kept Secret Dress, a garment so fitting for the sweetest garden soiree, which featured a flirty A-line silhouette with lace fagoted seam detailing. I on the other hand, wore the Heirloom Floral Dress, which spoke 50's chic with the sheer neckline, organza overlay and ruffled trim.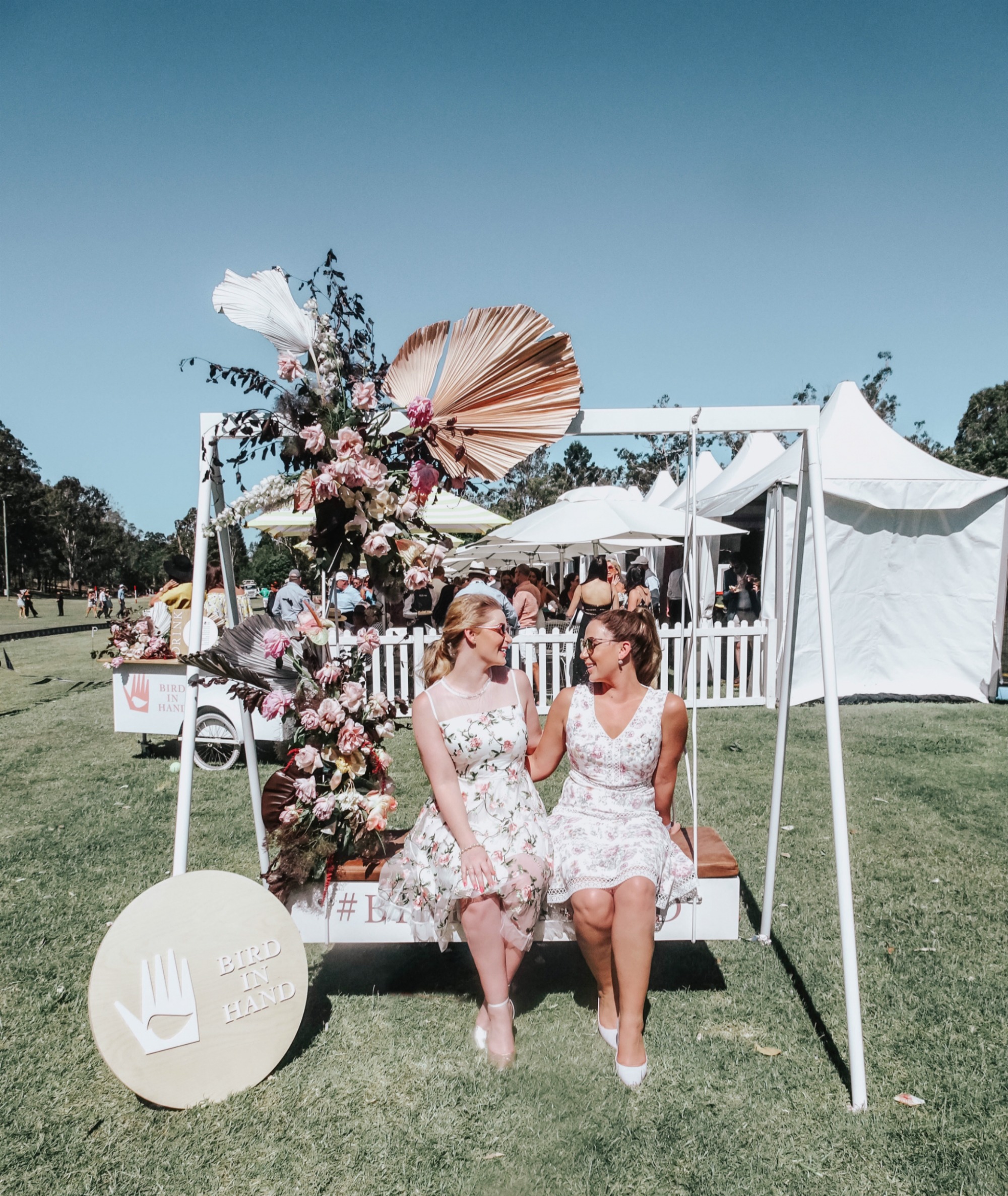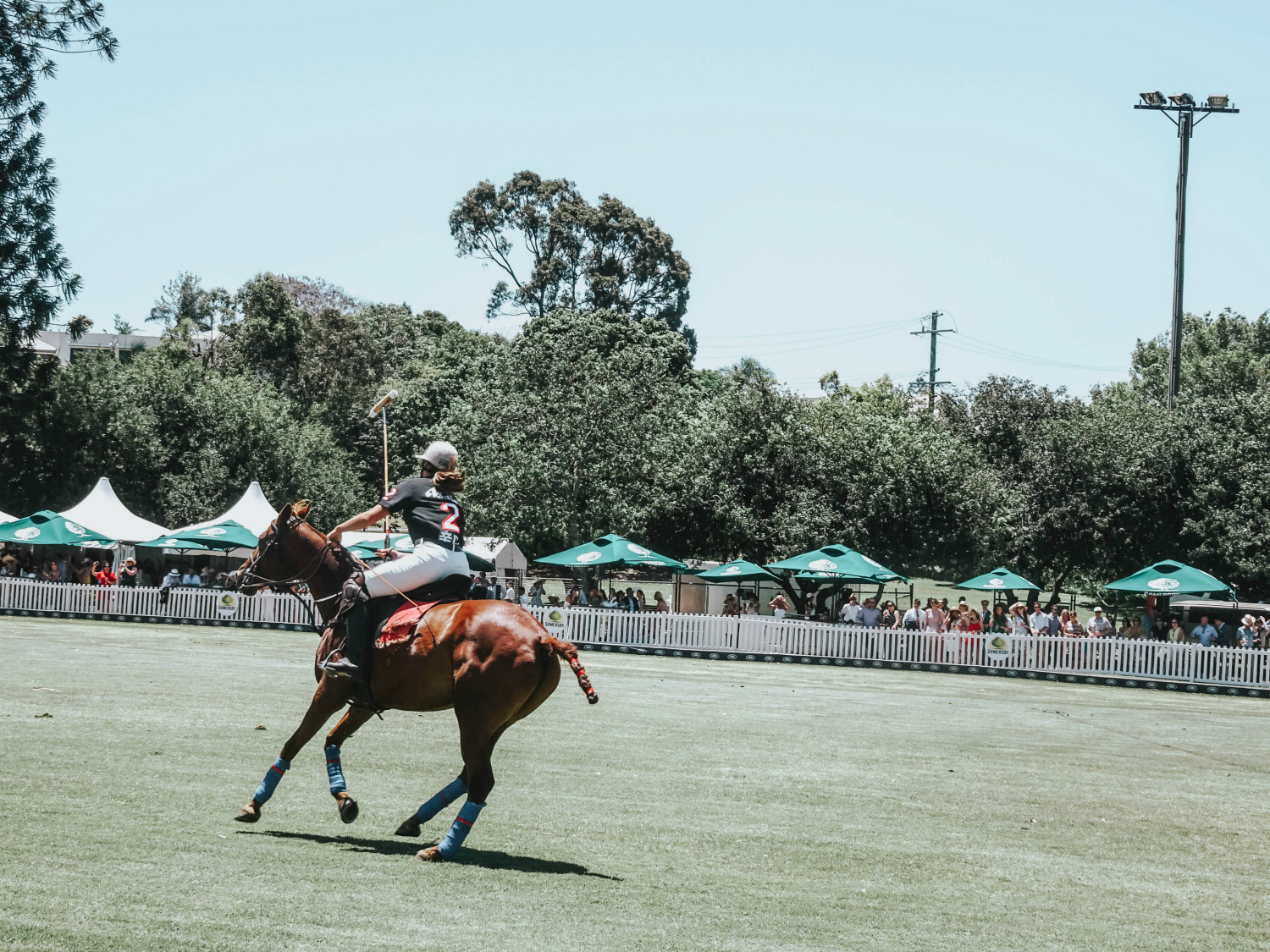 Due to the balmy weather, a crisp pour was essential, including a round of Aperol Spritz, which took me back to my recent European summer. The view of the clear blue skies and endless greenery of Dorrington Park from the Champagne Pommery Marquee, made a picturesque setting for the polo match, which highlighted supreme athletes styled in sophisticated sportswear. Honestly, if playing polo invites such a chic uniform, then where do I sign up?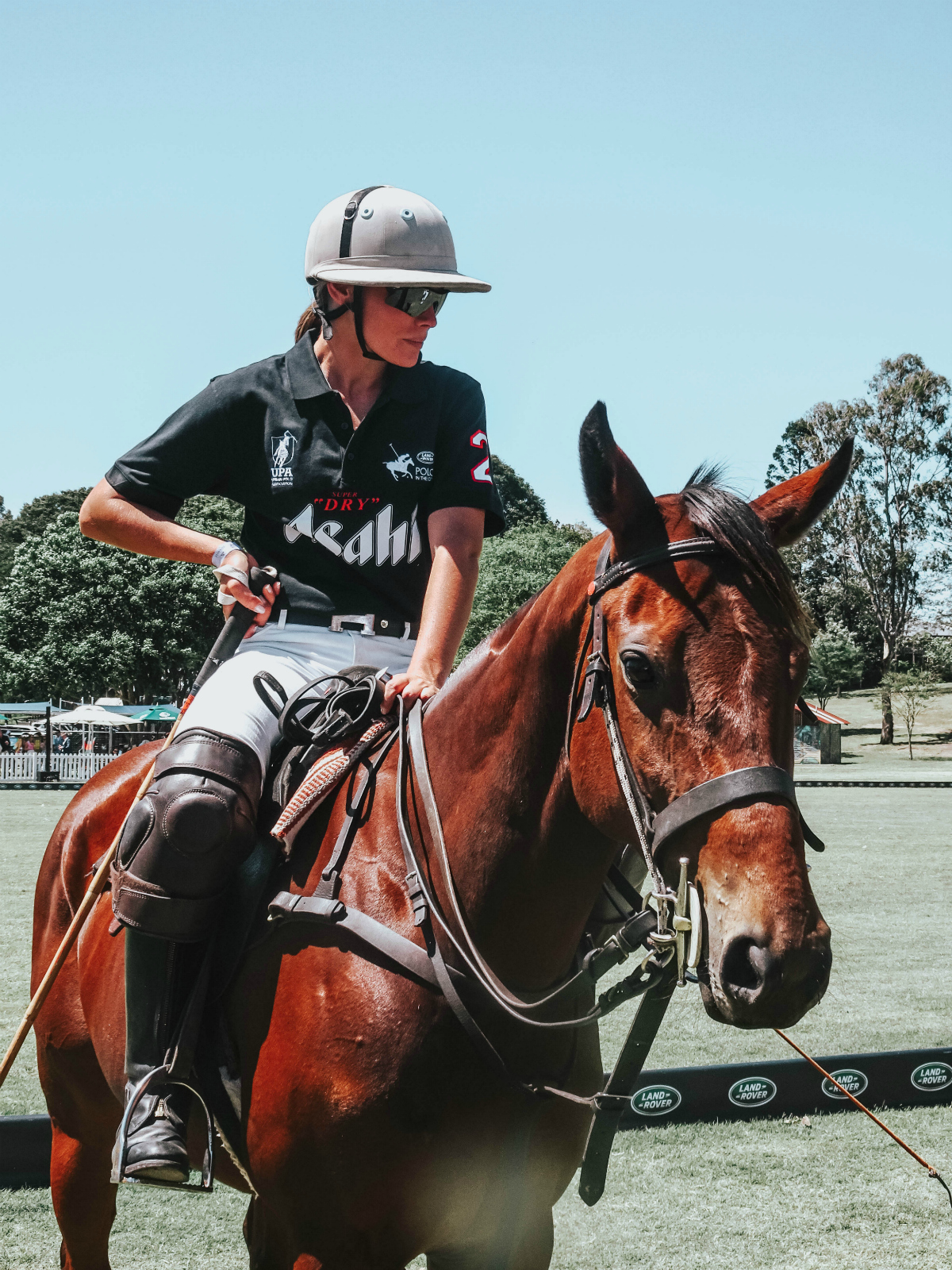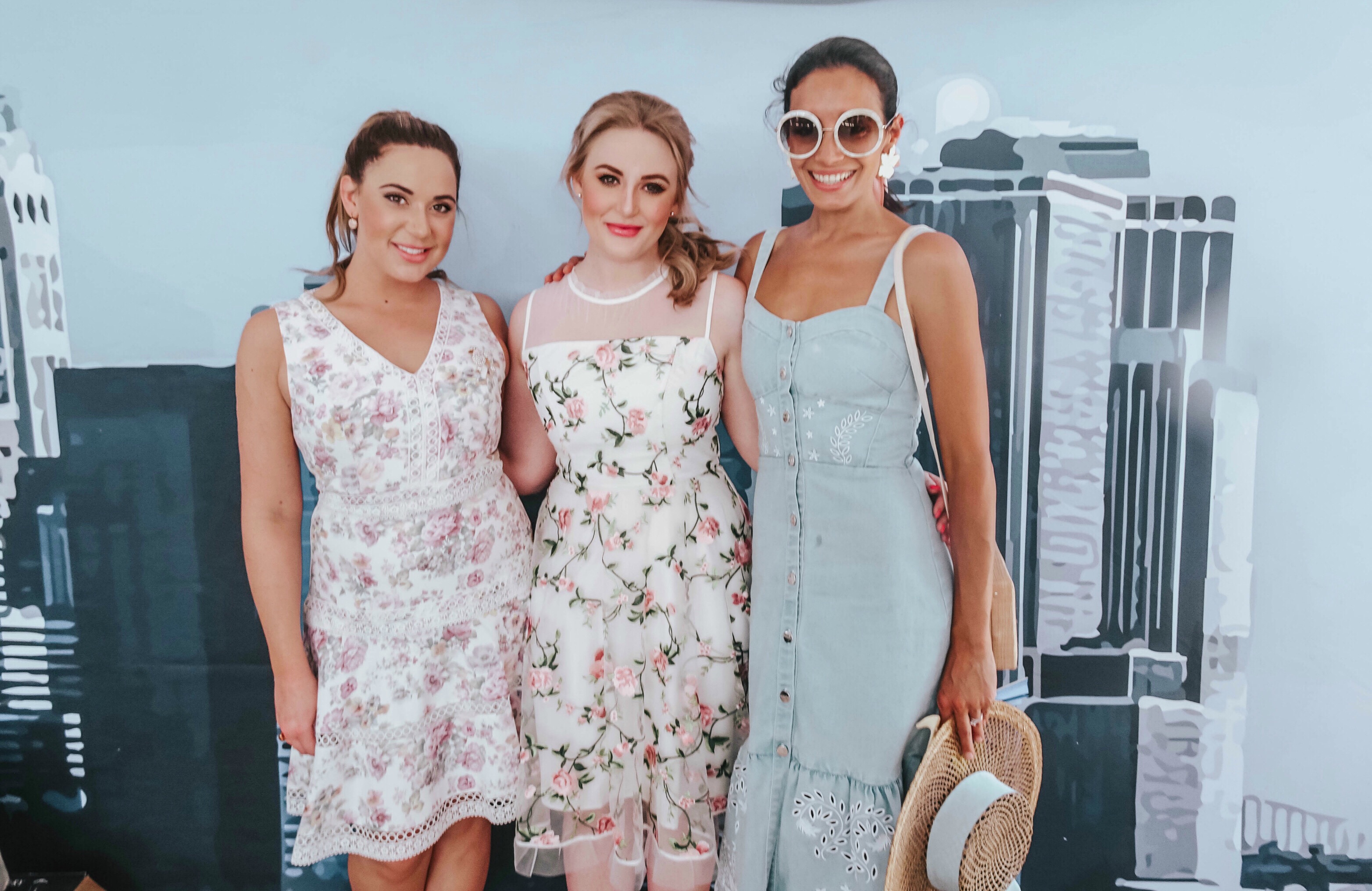 Socialising with the woman of the hour, the face behind The Polo Project and Polo In The City, Natalie Decorte.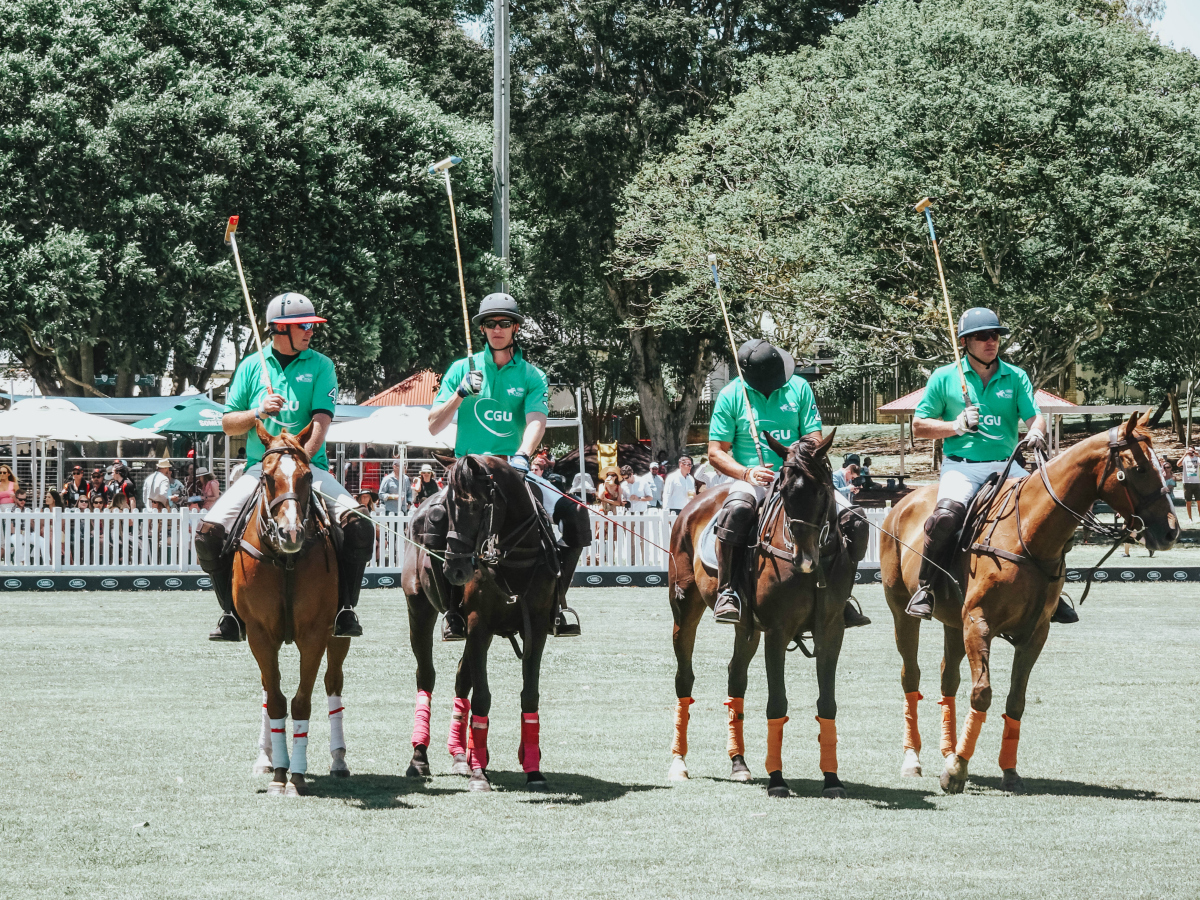 Have you had the pleasure of attending Polo In The City? Tell me your stylish tips and tricks in the comments below! x
Proudly Partnering with Review
Travel Diary: Falling In Love With Venice
Thursday, November 1st, 2018
It will surely come as no surprise that on my European month abroad with Topdeck Travel, Italy totally stole my heart, starting with a love affair in the beautiful Venice. Check out my travel diary below!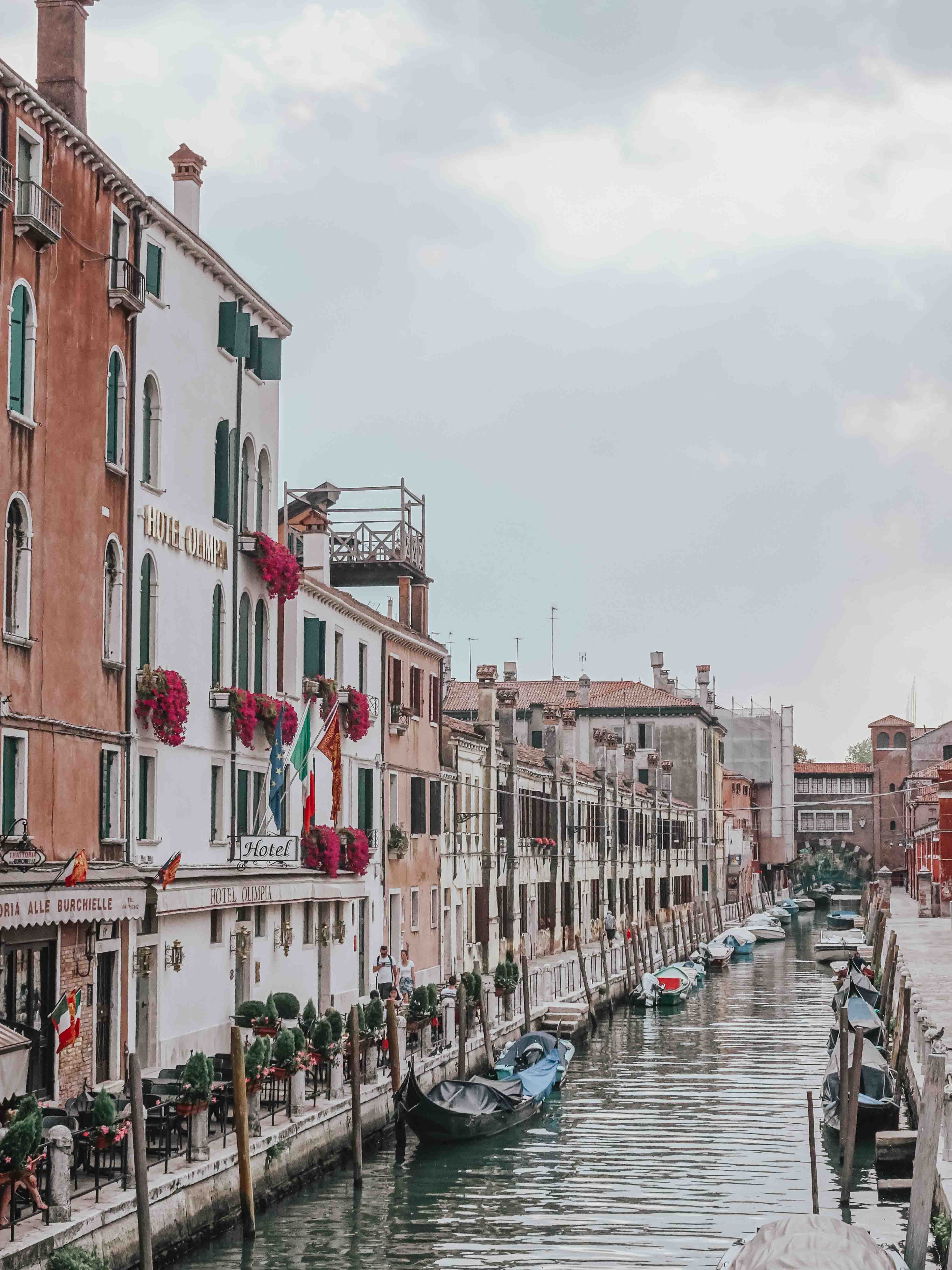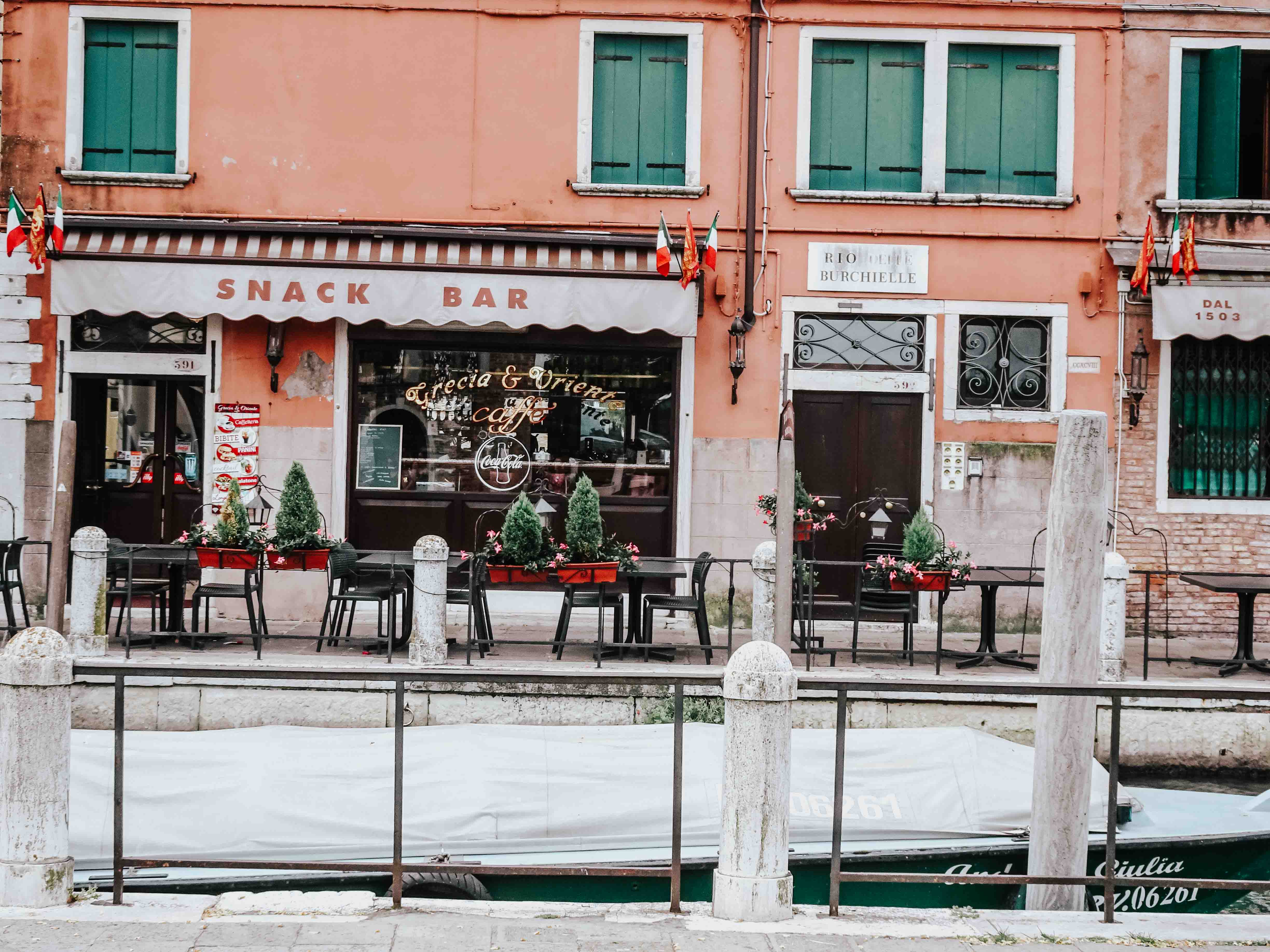 Ahh Venice, the sinking city really is a dreamy myriad of picturesque Renaissance architecture, floating upon the canals. From the pop of pastels seen in the building facades to the abundance of fresh fruit and florals, this European heaven really is an Instagrammer's dream.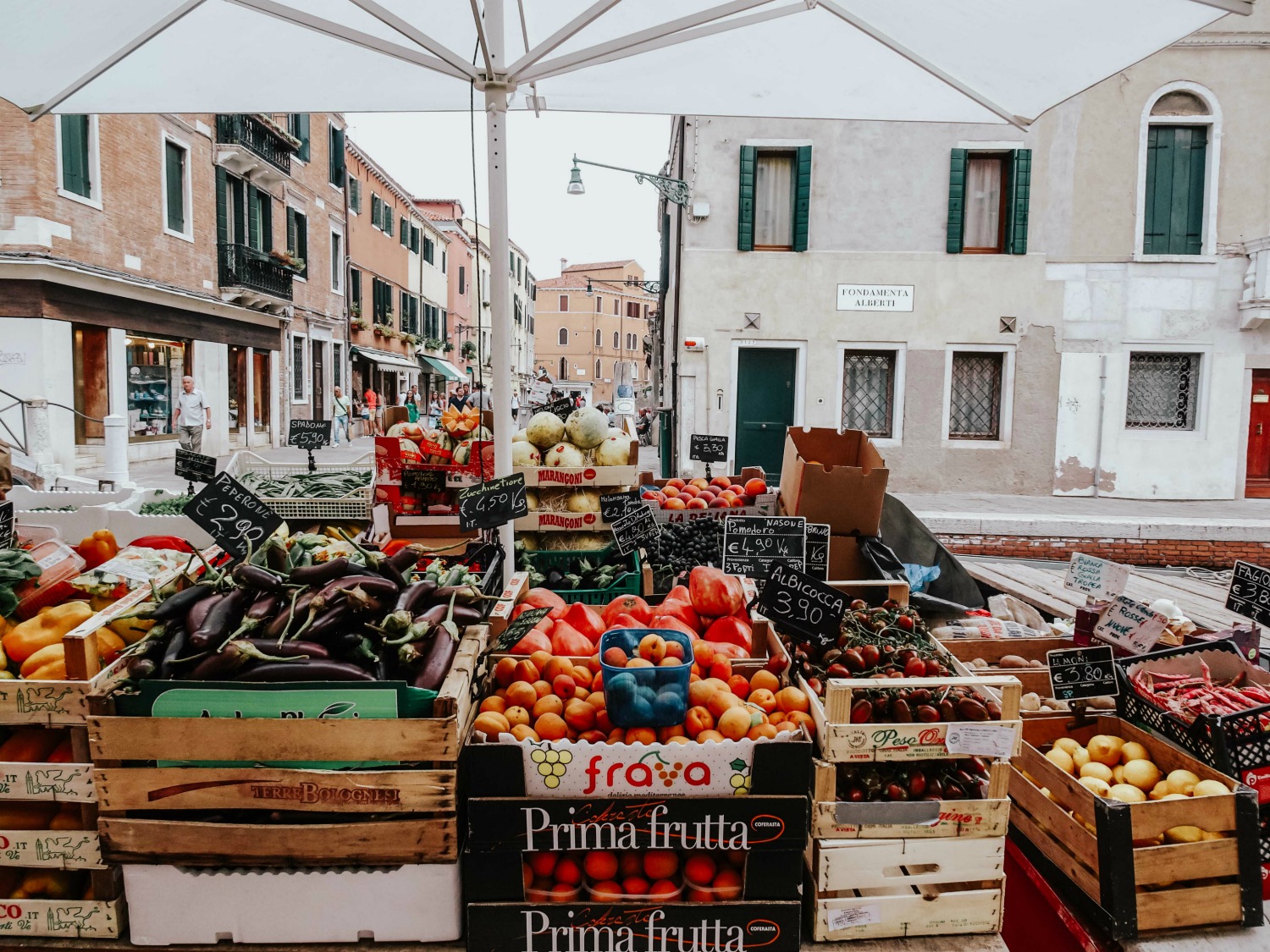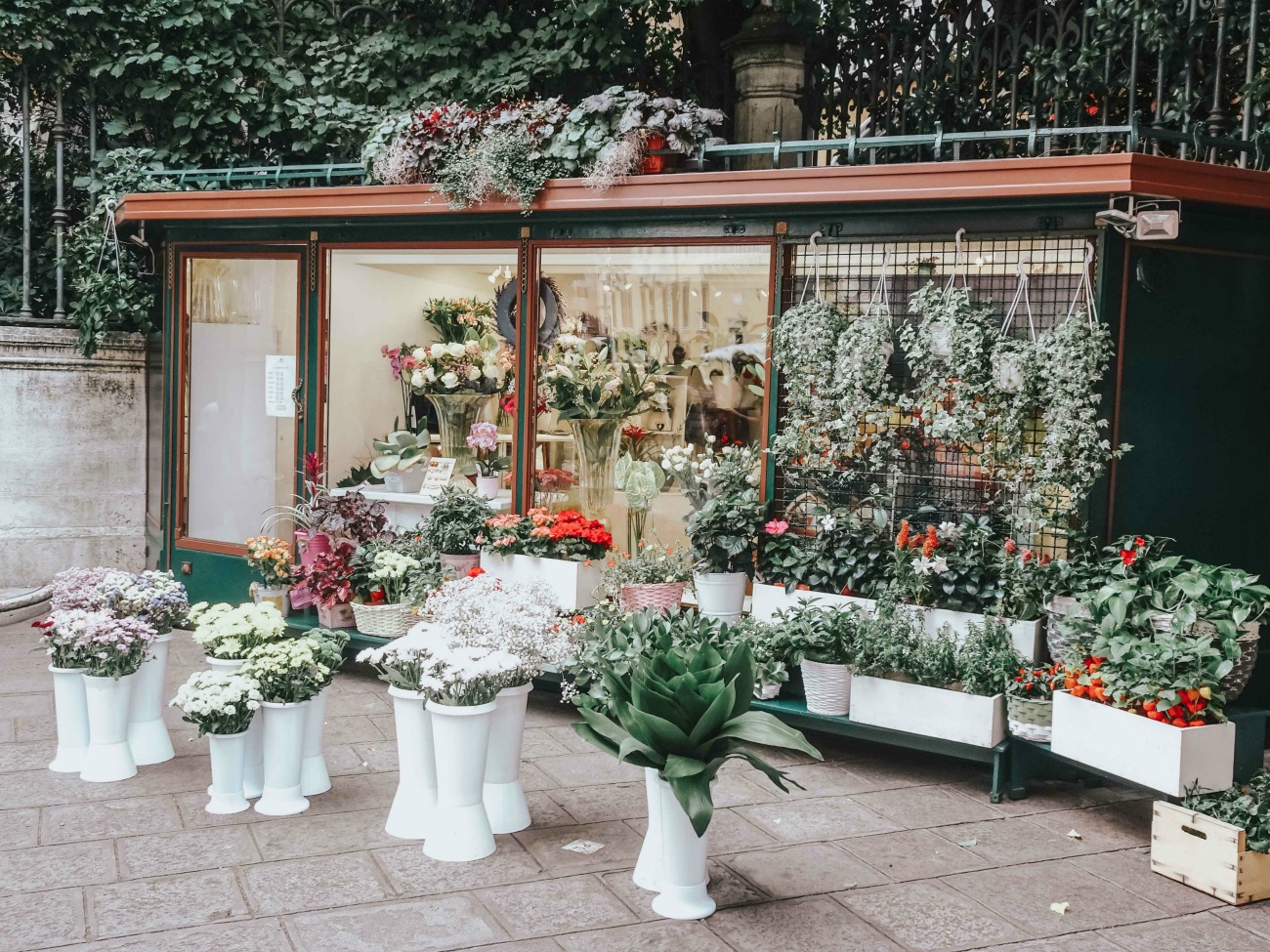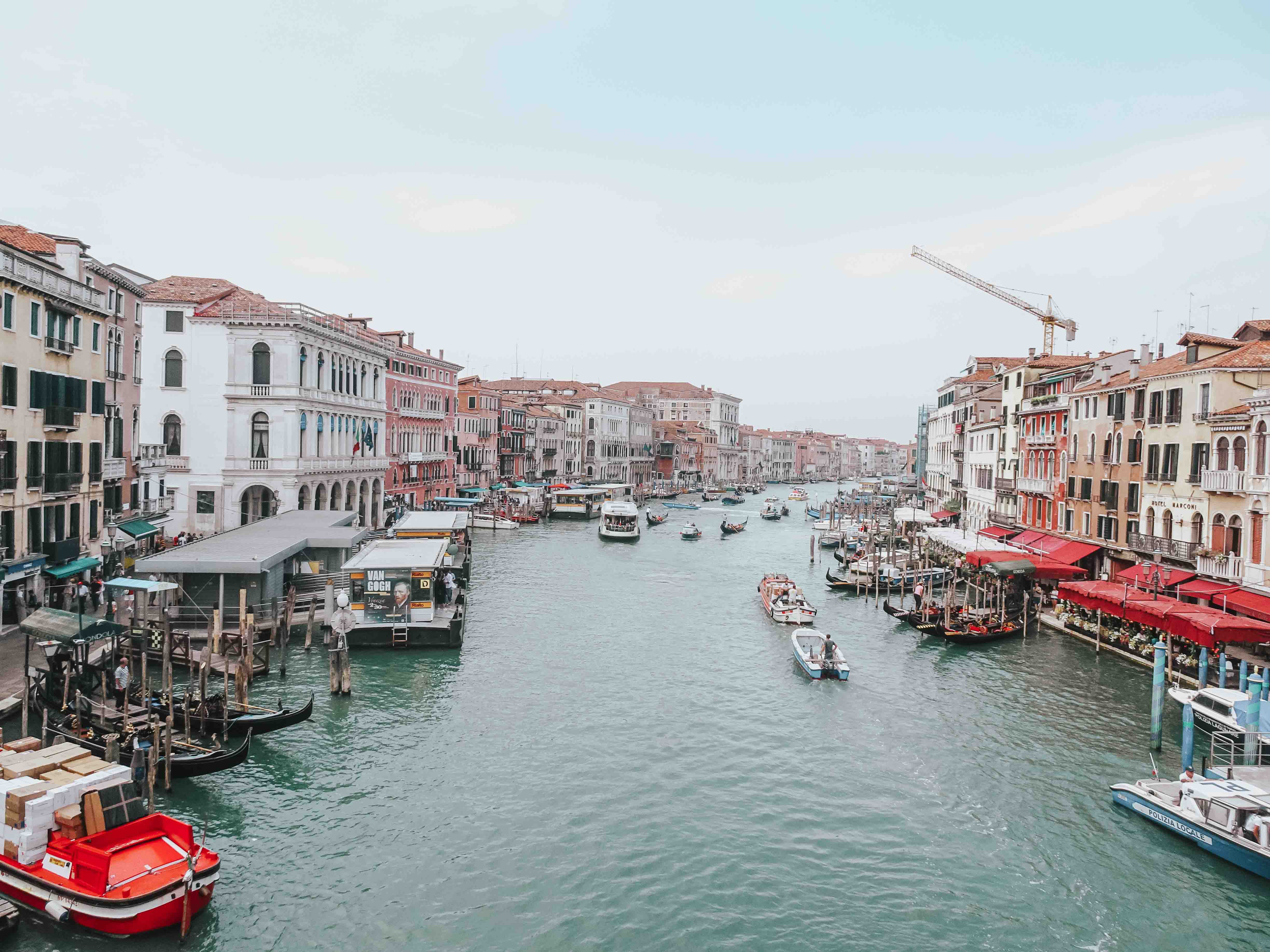 Must Do
If there's one thing you must do in Venice it involves a ride in one of the iconic gondolas to experience the breathtaking views like an Italian royal. As you will notice the gondoliers don nautical inspired uniforms further adding to the charm, whilst rowing the gondolas andante (sorry, my background in classical piano is seeping through!)
Riding in the bow of the gondola, I was privy to the exceptional views of the town with no roads, observing the venetian locals going about their daily business.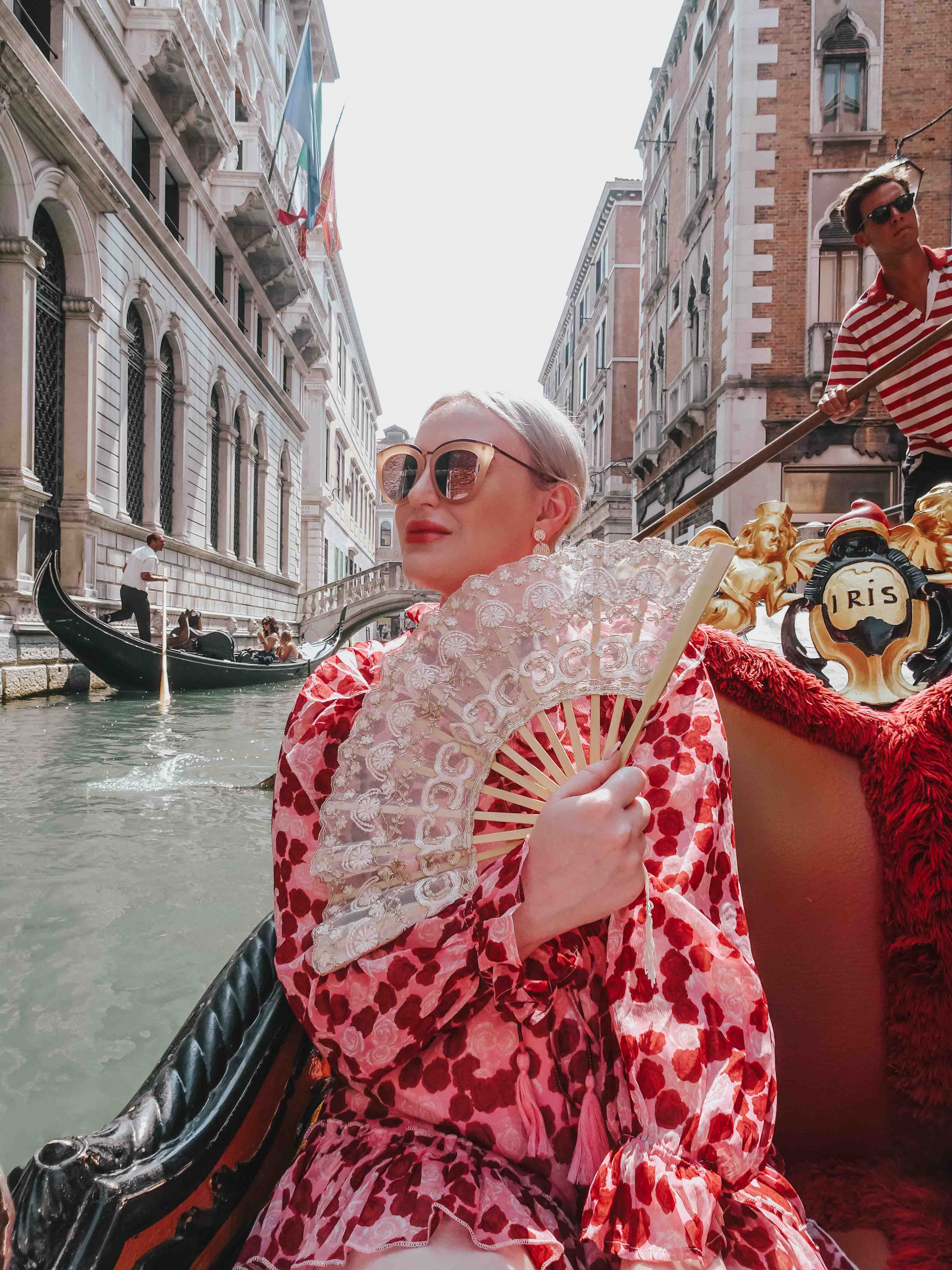 This fan displays the sublime handiwork of the finest lace makers in Venice at the Merletto Lace School. It's delicate detailing and ornate beading makes it one of the most precious and timeless pieces I will ever own.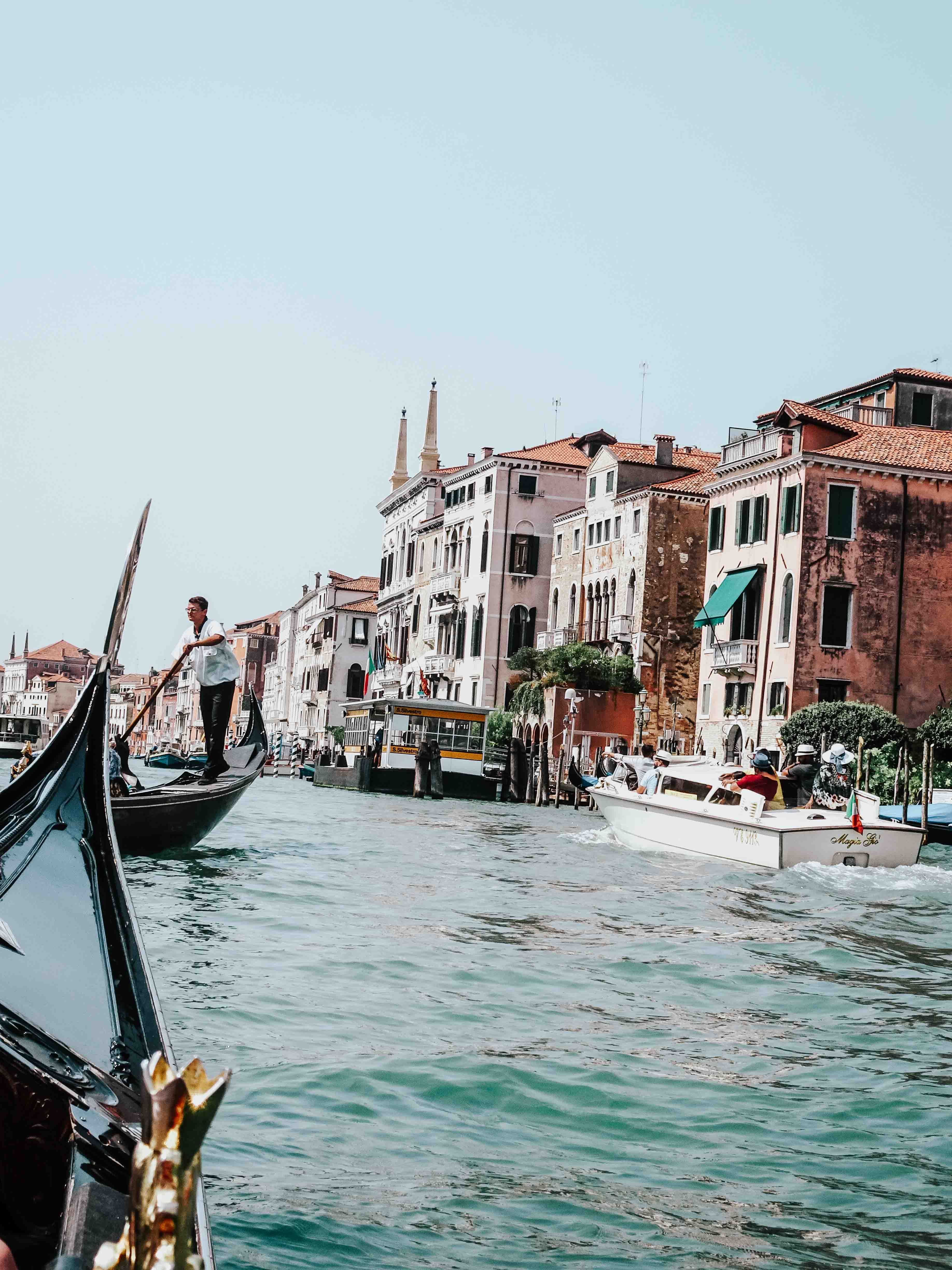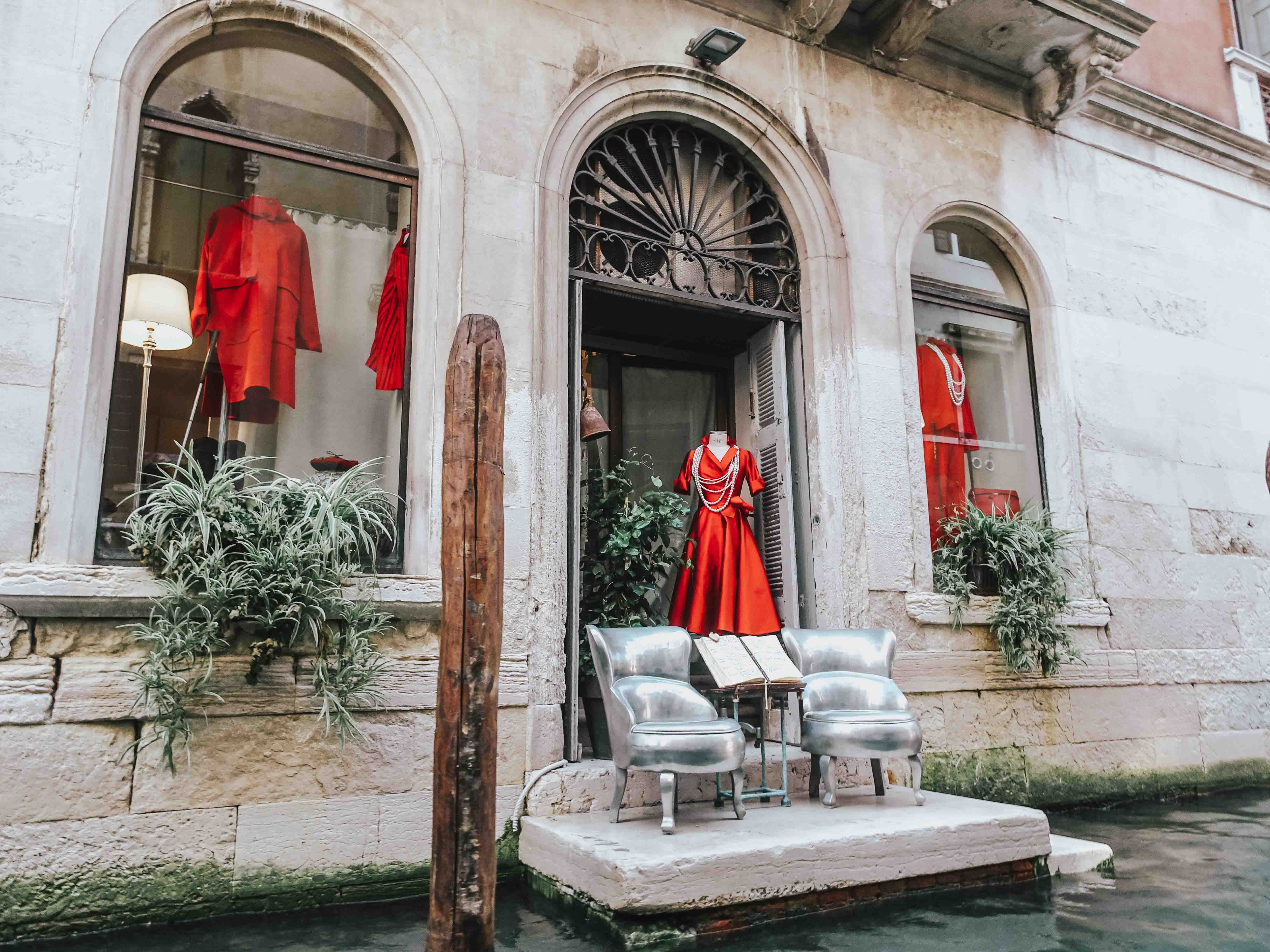 Just how exquisite is this local boutique? 
Must Eat
So Risotto might be considered the local must-have cuisine, but in my 24 days abroad there was no other meal that lived up to the Trattoria Al Gazzettino's Spaghetti With Clams. The freshest seafood you could possibly find was seasoned with fresh herbs and dressed in nothing but olive oil. Delizioso! Truthfully I am still dreaming about this delectable dish. Did I mention the view I enjoyed while indulging overlooked the canals?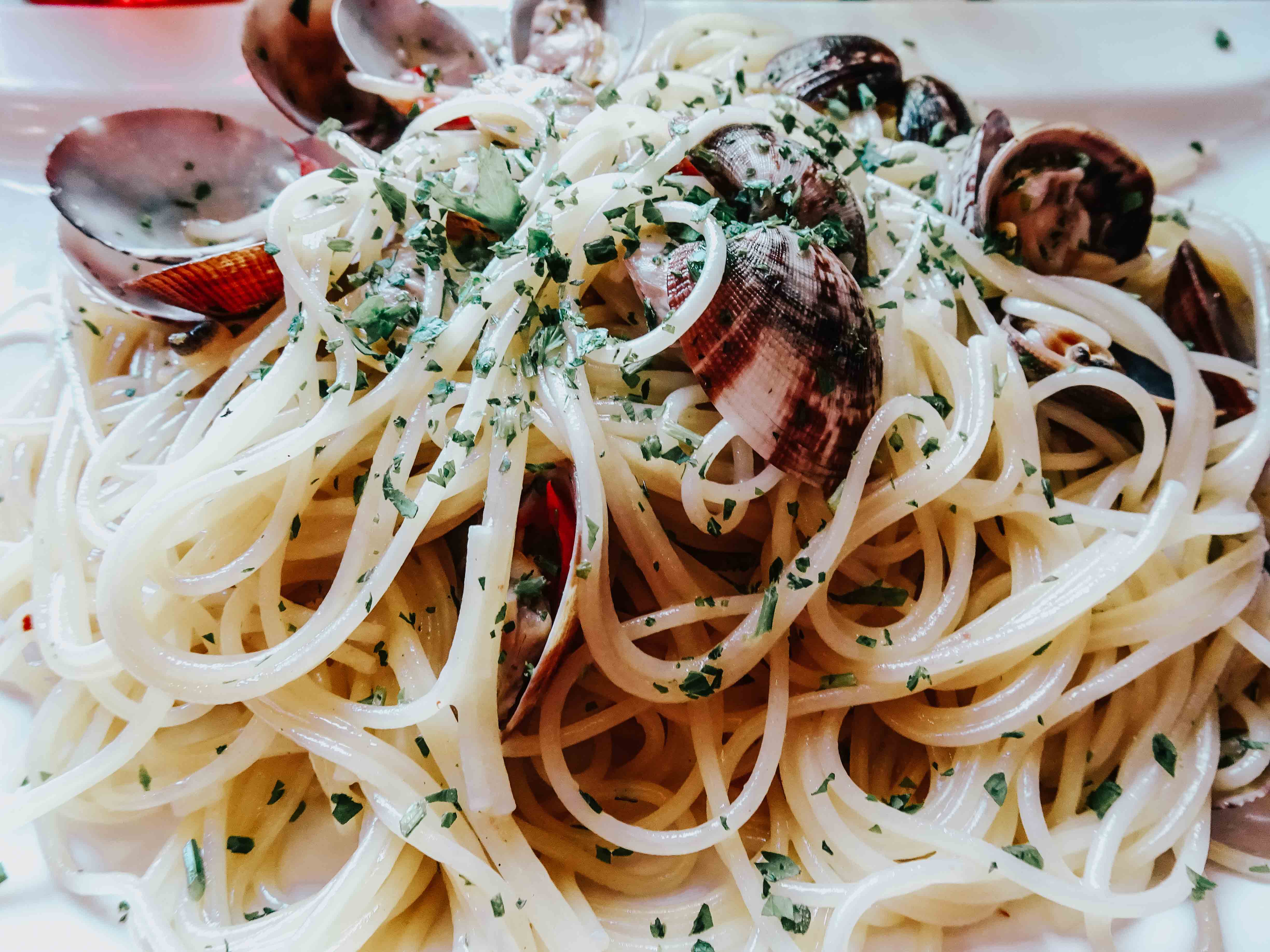 Must See (& Shop)
The shopping in Venice is fabulous – from fine trinket jewellery to opulent lacework, it really was my favourite place to shop throughout Europe. My favourite purchase of the day included an artisan Baroque mask from Ca Macana – a renowned mask shop which commissions pieces for theatre and film including Eyes Wide Shut.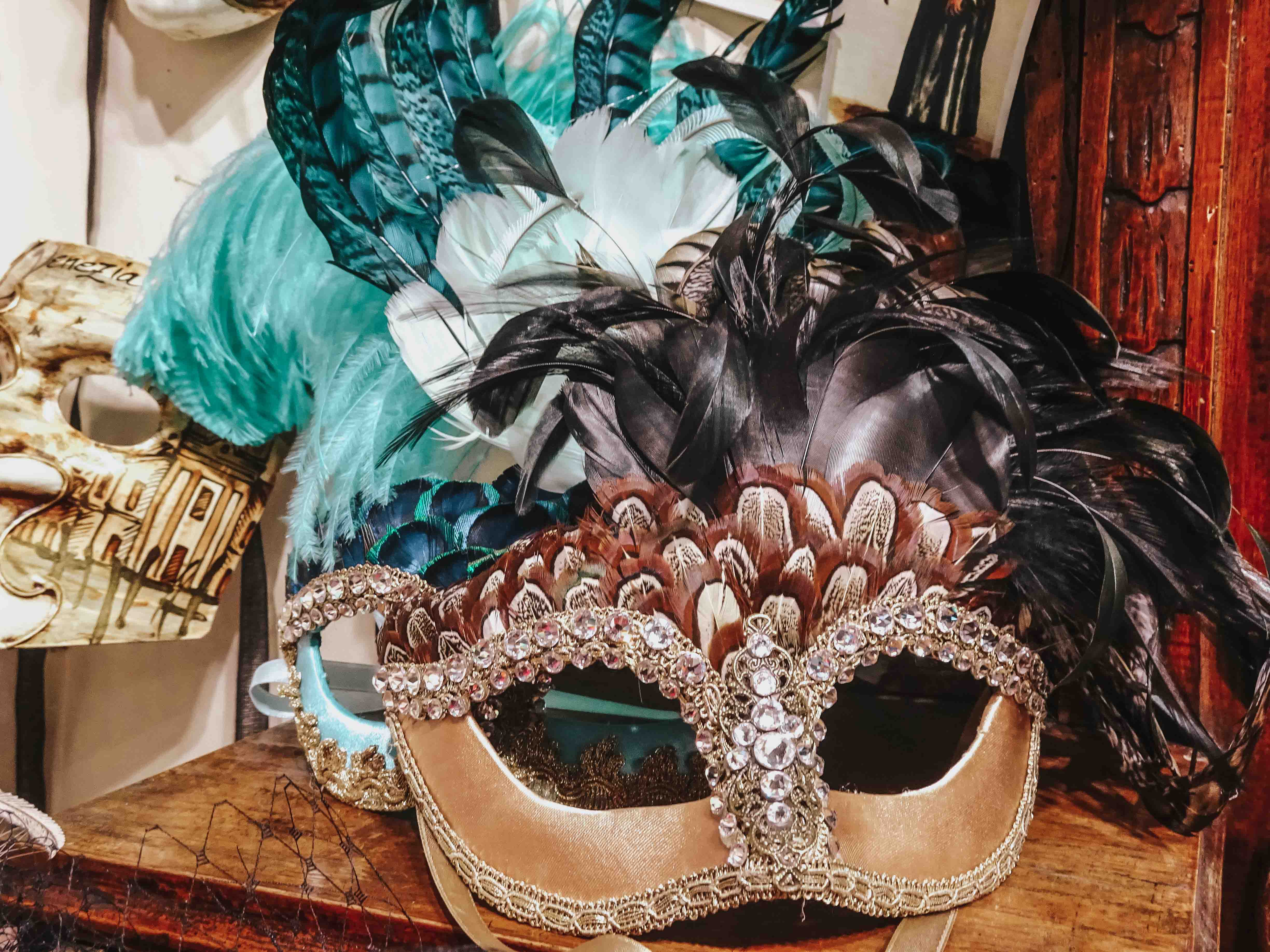 Thinking about escaping to Italy? Now's the time to do it because in the next 100 years Venice might have submerged. Leave any questions you might have in the comments below, or if you have any little tips for my next trip I'de love to hear them! x
Proudly Partnering with Topdeck Travel
My Top 7 Highlights Of Europe
Sunday, October 7th, 2018
If you're familiar with my gram, you'll already know about my Spirit Of Europe getaway with Topdeck Travel; a whirlwind adventure across 13 countries in 24 days. From the first picnic under the Eiffel Tower to the final hooray in Amsterdam, I've captured my Top 7 Highlights of Europe featuring the very best of each destination, along with tips and tricks from the trip. Do enjoy!
Paris, France

It's the city of love that every girl dreams of visiting, ready to recreate Carrie Bradshaw's every Parisian move, indulge in a perfectly balanced diet of croissants and cheese and fall in love with the city's masterpiece, the Eiffel Tower.
Must See & Do: A driving tour of the city covering the beautiful french architecture, particularly the Palais Garnier – a magnificent, ornate building constructed by Charles Garnier which became the Paris Opera House and inspiration of The Phantom of The Opera. I also recommend treating yourself to an evening of authentic french cabaret! I was thrilled with the ruffles and rouge of Paradise Latin's performance!
Must Try: Escargot – dressed in olive oil and garlic, they are surprisingly delicious!
Lauterbrunnen, Switzerland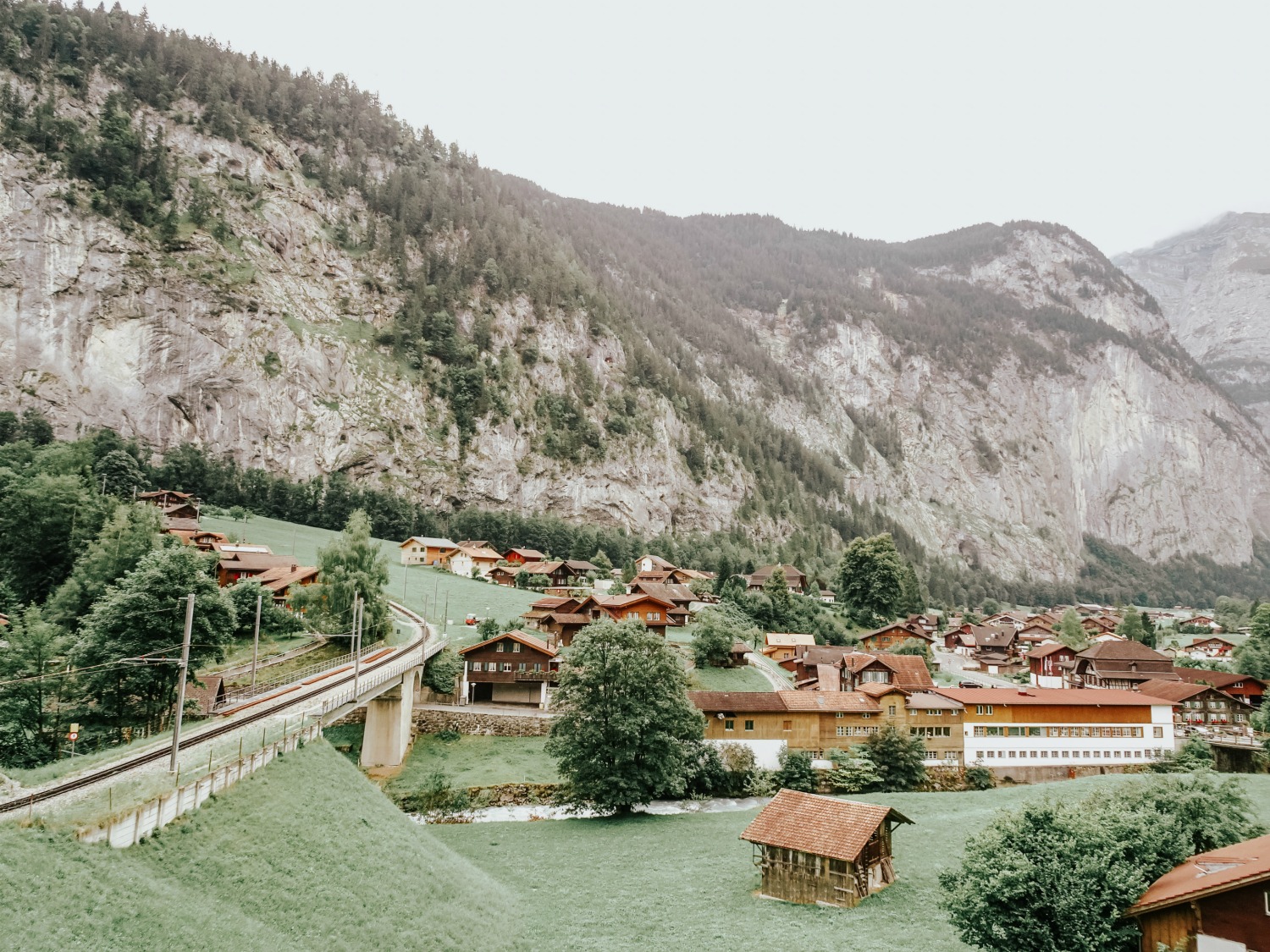 Arriving in Lauterbrunnen was like stepping into a fairytale village of lush green pastures and mountain peaks. It was no surprise to find that this quaint little corner of the world became the real life inspiration for J.R.R. Tolkien's Elven realm, Rivendell.
Must See & Do: Soak up the beautiful view of the alps and allow the tranquil sound of the rushing river to ease you into an afternoon siesta – you're on holidays, you deserve it! Otherwise, if you are more the adventurous type, take a trip up to Jungfrau and enjoy a helicopter ride through the Swiss Alps.
Must Try: Wander into town and drop into Airtime cafe for a Swiss hot chocolate and homemade cake, in particular the carrot cake was life changing.
Nice, French Riveria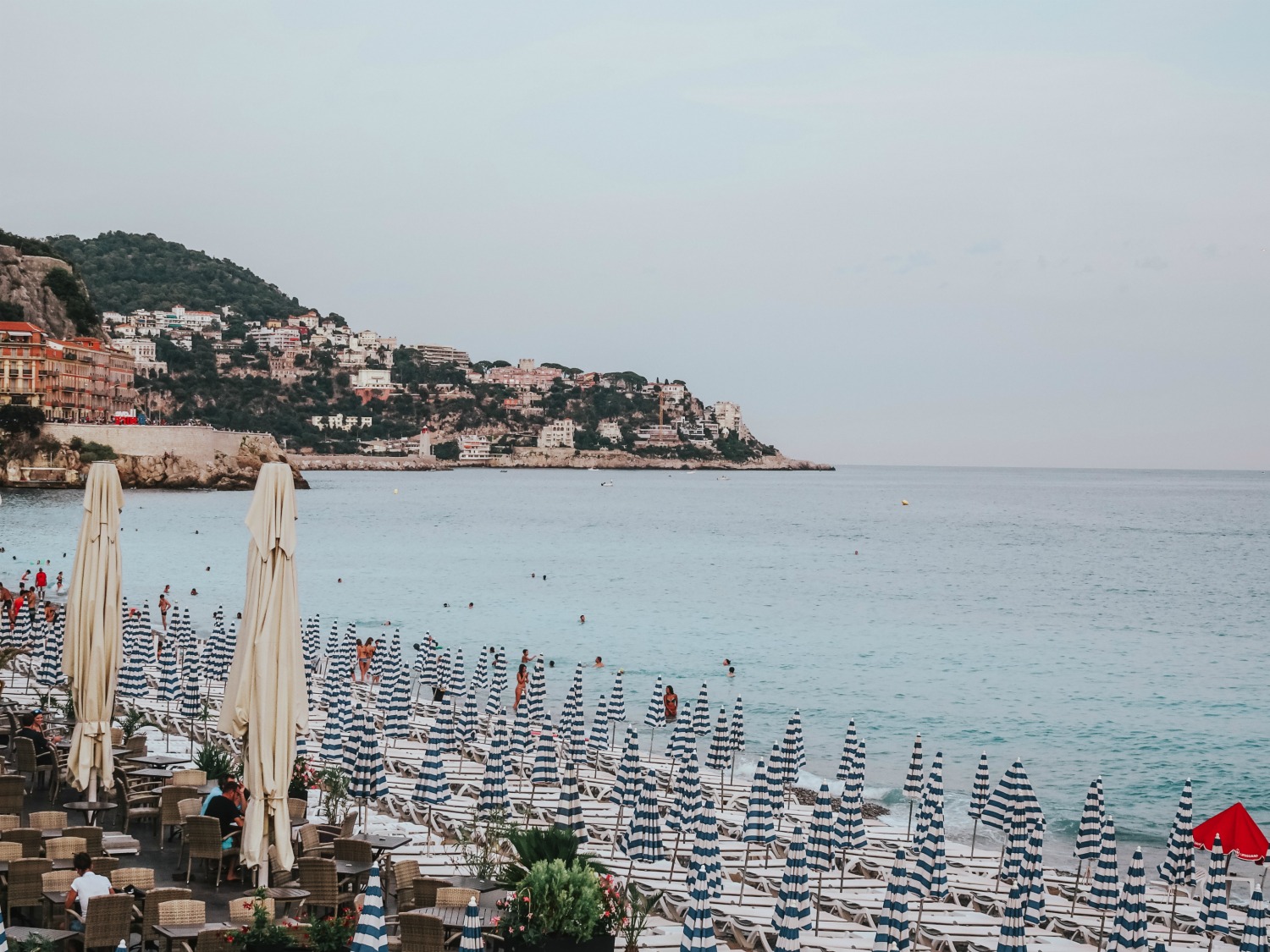 The ultimate hotspot to spy a celebrity on vacay, Nice is the postcard for summer in style. This gorgeous coastal town really spoke to my soul, as I enjoyed strolls down the esplanade, gelato in hand.
Must See & Do: Spend your morning wandering through the local markets and sampling France's finest delicacies. Then enjoy a fragrant afternoon with a tour of Fragonard Parfumeur, before picking yourself out a full bodied perfume like Belle de Nuit.
Must Try: Drop by any of the cafes along the water and share a wood fired pizza with friends whilst overlooking an ocean view.
Rome, Italy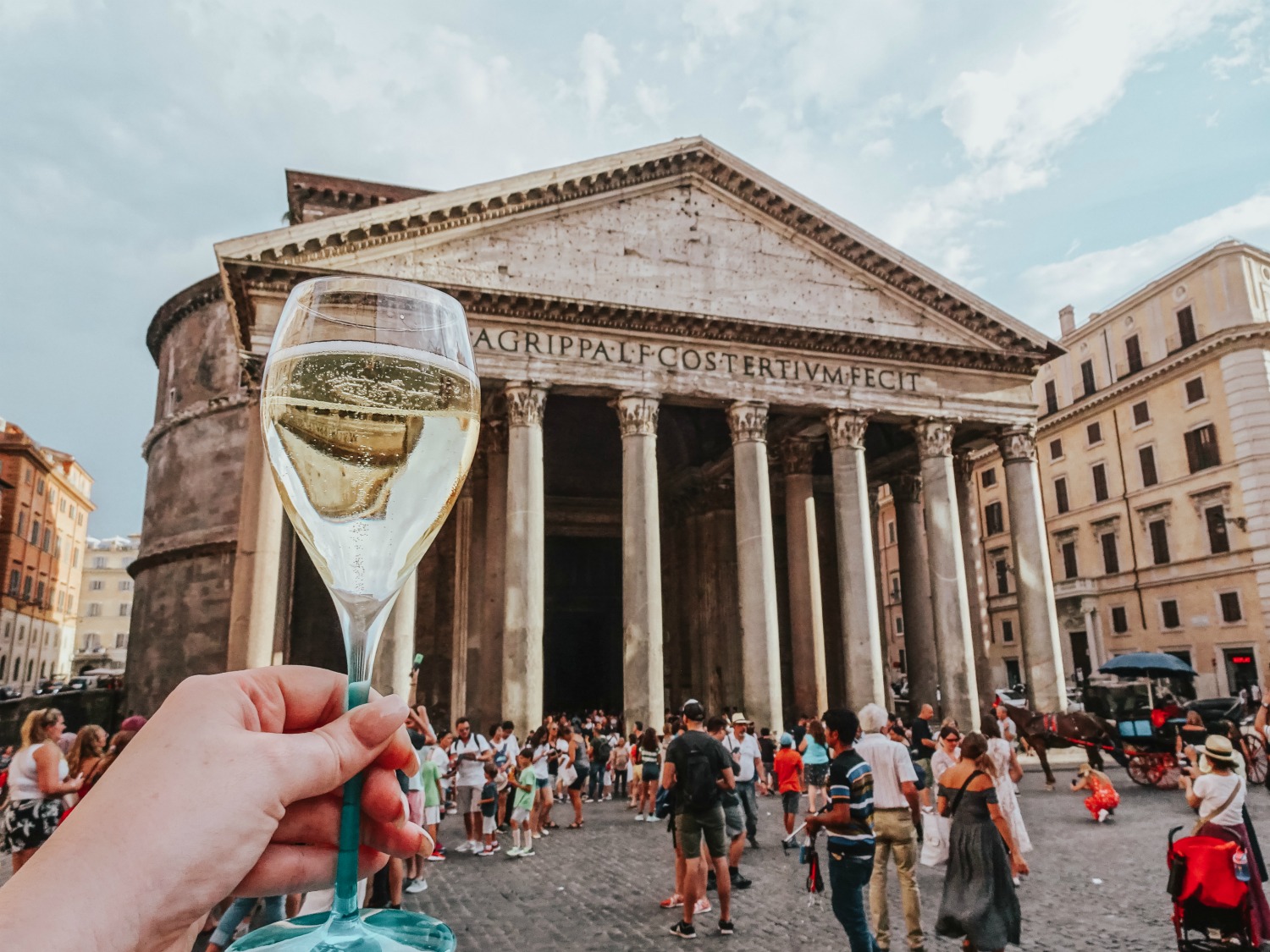 They say Rome wasn't built in a day, nor can it be explored in one. Take on Italy's capital, but make sure you wear something comfortable and expandable for all the pasta, pizza and Panna Cotta you'll be eating.
Must See & Do: As the Romans do, start with a walking tour of Rome's most iconic sights: Piazza del Popolo, Spanish Steps, Trevi Fountain, Colosseum, Roman Forum, Caesar's Forum and more.
Must Try: Cheers with an Asti Dolce as you overlook the brilliant view of the Pantheon. Finish on a sweeter note with a serving of the best gelato Italy has to offer, available in 150 different flavours, Della Palma.
Vienna, Austria
Exploring Austria was surreal and old worldly, reminiscent of the classical period, where classical music remains large and bronzed statues honour the greatest composers of its time; Haydn, Strauss and Mozart among many. Horse-drawn carriages populate the streets, whilst the architecture depicts an almost gothic feel.
Must See & Do: Bask in the virtuosic talents of classical musicians and enjoy a concert on your travels. We were lucky enough to see Sound Of Vienna at the Kursalon Wein, highlighting well known pieces from Strauss and Mozart.
Must Try: Apple Strudel, but be aware, this kind of dessert is not as sweet as what I'm accustomed to.
Budapest, Hungary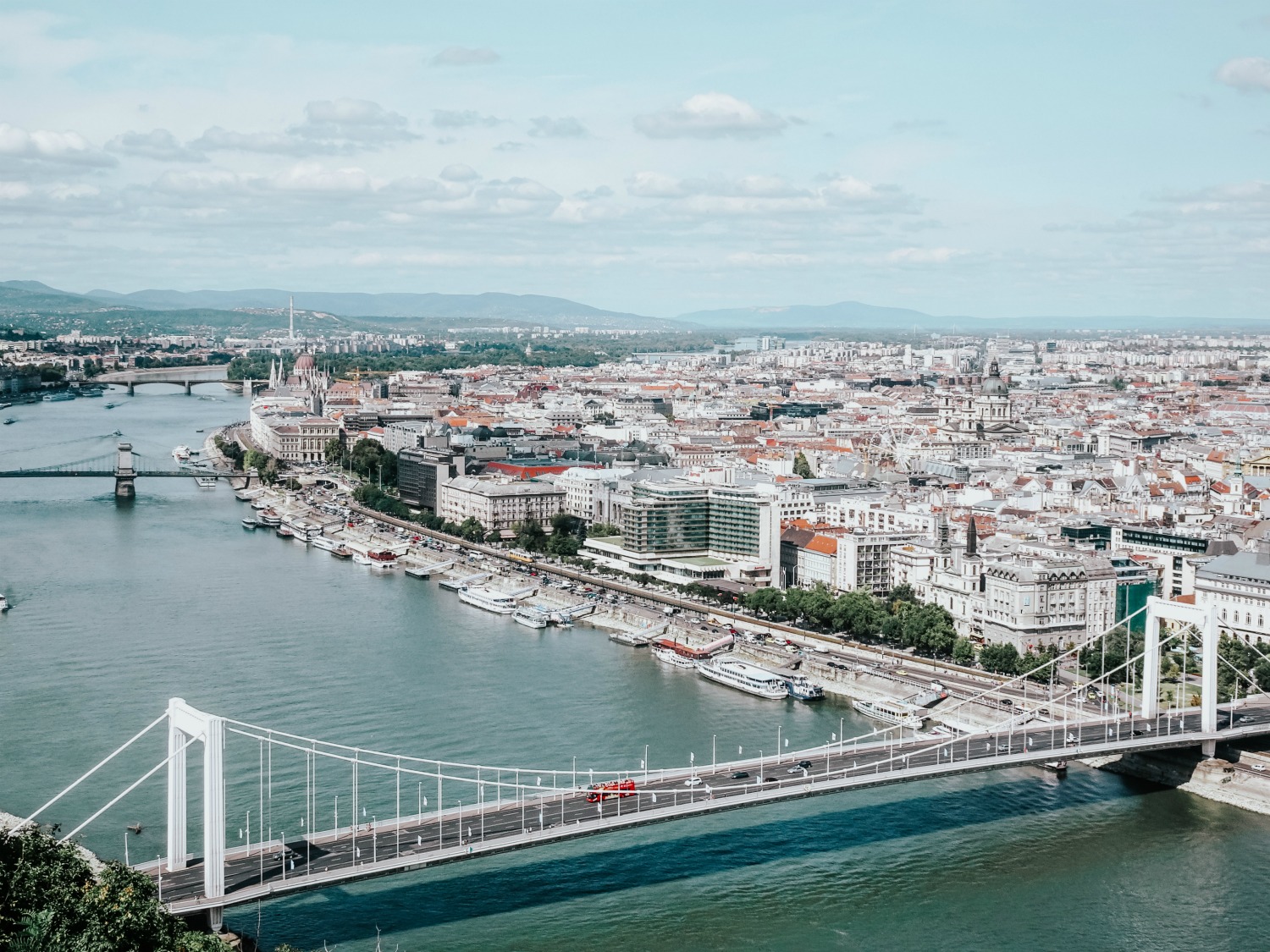 I've often heard travel tales that praise Budapest as the place to be, so I entered the city with the highest expectations. I was in no way disappointed! This spectacular city where the old meets new offers a smorgasboard of eclectic shops, exquisite eats and steep history.
Must See & Do: Are you ready to experience the exotic flavours of Hungary? Then I suggest spending your morning at the Great Market Hall, a multi level marketplace with fresh produce, spices and Hungarian knick knacks. I made it my mission to find the most beautiful hand painted Babushka doll, a keepsake which will proudly display in my glory box.
Must Try: That's an easy one – an artisan rose ice cream from Gelarto Rosa. I can personally vouch for the flavour combination of sour cherry, elderflower and white chocolate and lavender. Delicious!
Krakow, Poland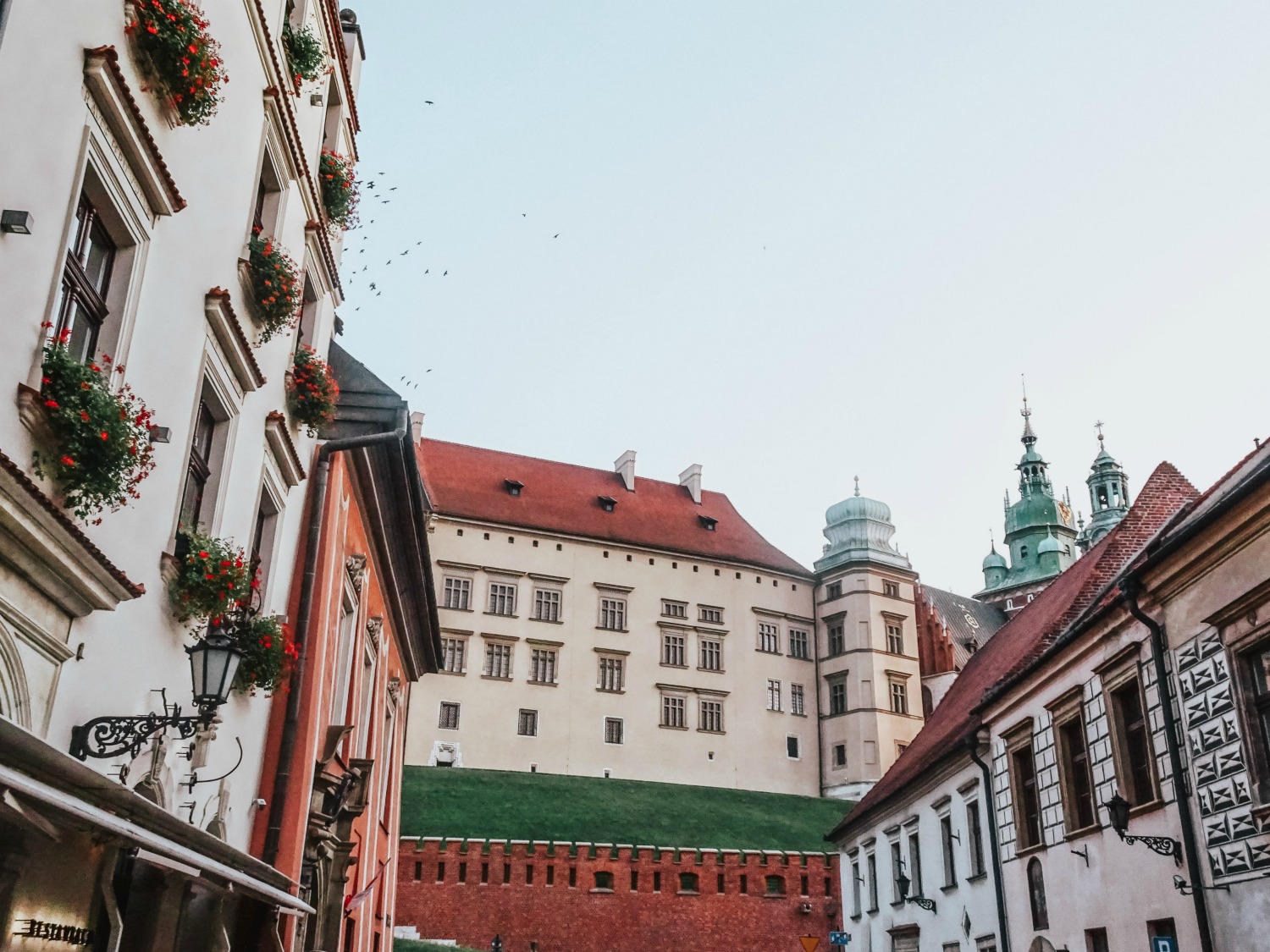 Perhaps one of the most underrated places in Europe, I never expected Krakow to capture my heart in the way that it did. With a very medieval influence complete with a fire breathing dragon statue, this magical town reminded me of the fictional setting in Shrek's Duloc.
Must See & Do: For the history buffs, a tour of the Wieliczka Salt Mine is a great sight to see. Note, you will climb down a century of stairs equating to 135m underground before gaining insight into one of the world's oldest salt mines in operation.
Must Try: If you are an avid Gossip Girl fan like myself, you'll remember Dan prattling on about perogies in several episodes. I now understand his passion for Polish food because they are entirely delicious! Do yourself a favour and check into hidden gem Cafe Bar Magia and order the vegetarian perogies. Thank me later!
Do you have a particular destination in mind for your next trip and need a little help putting together an itinerary? Ask and you shall receive my pretties! Feel free to drop me a note in the comments below! x
---