Saintly with Delphine The Label
Wednesday, August 22nd, 2018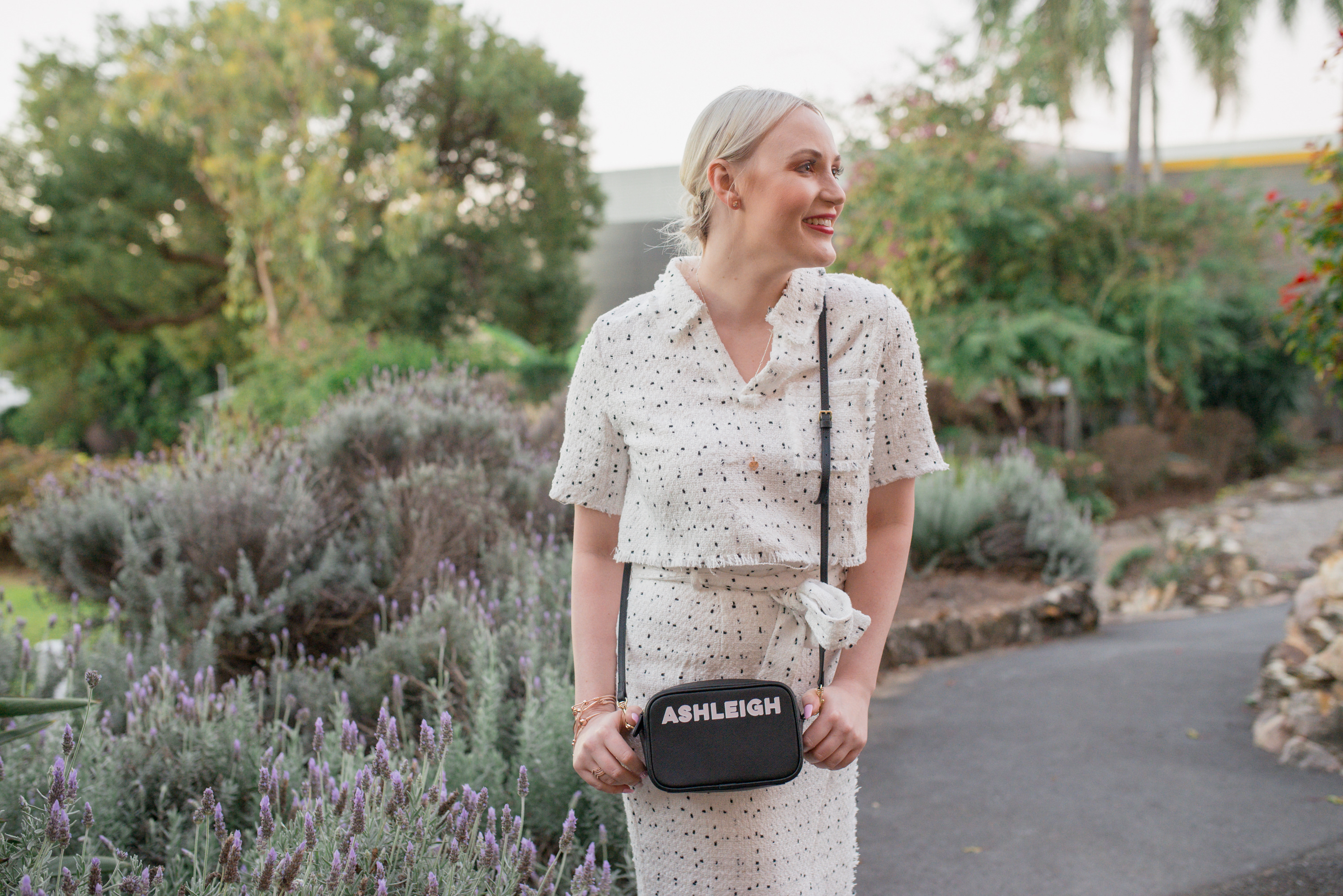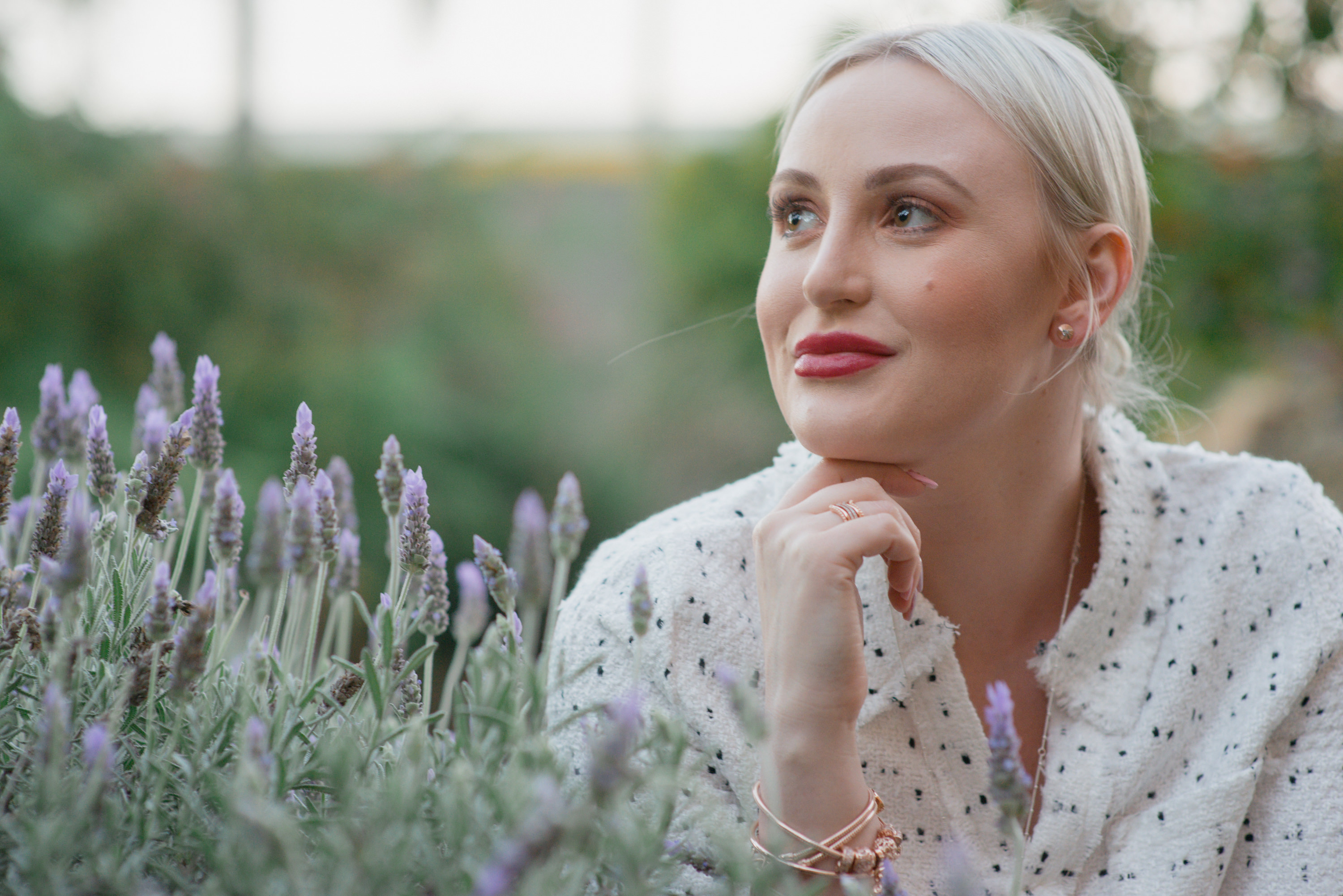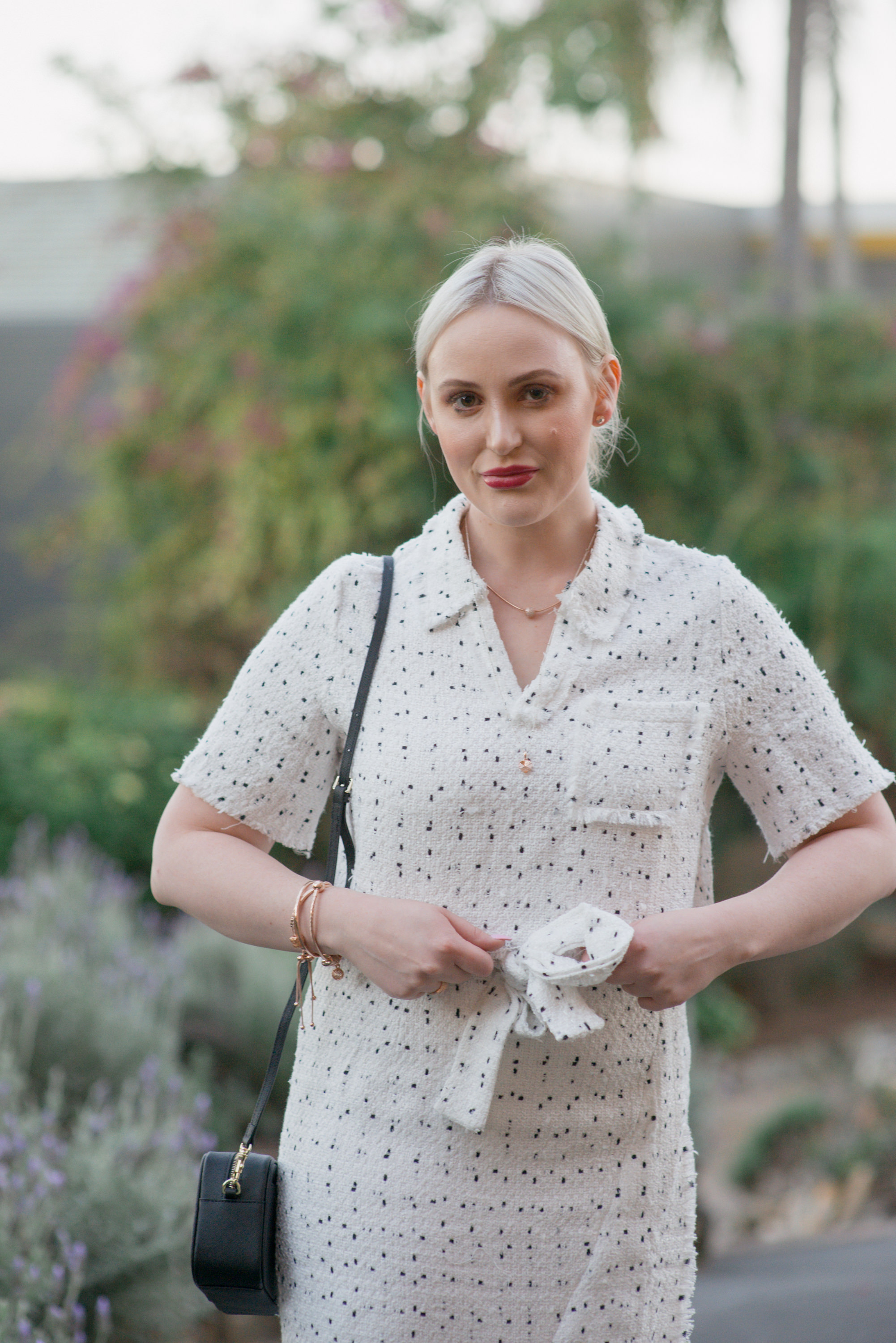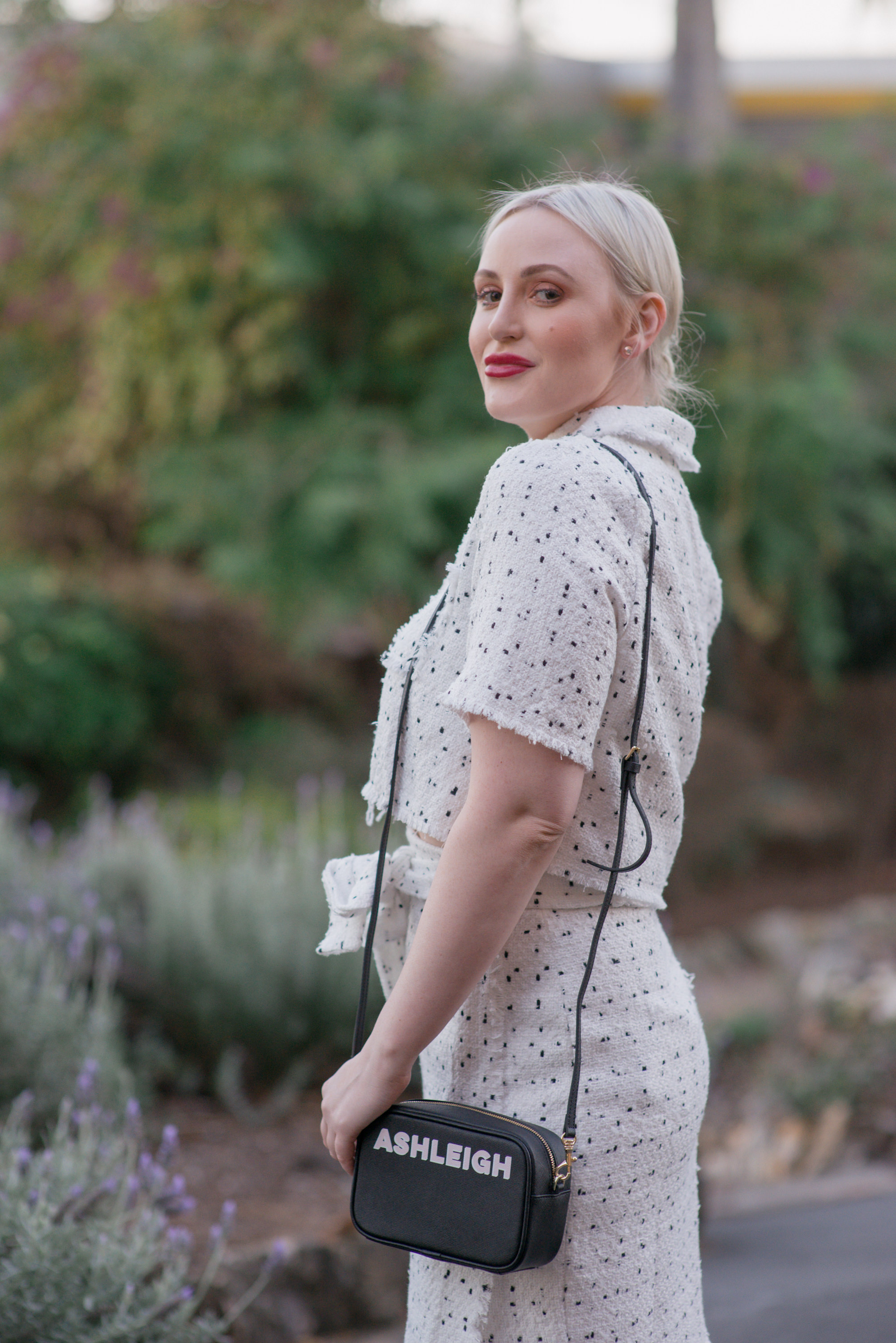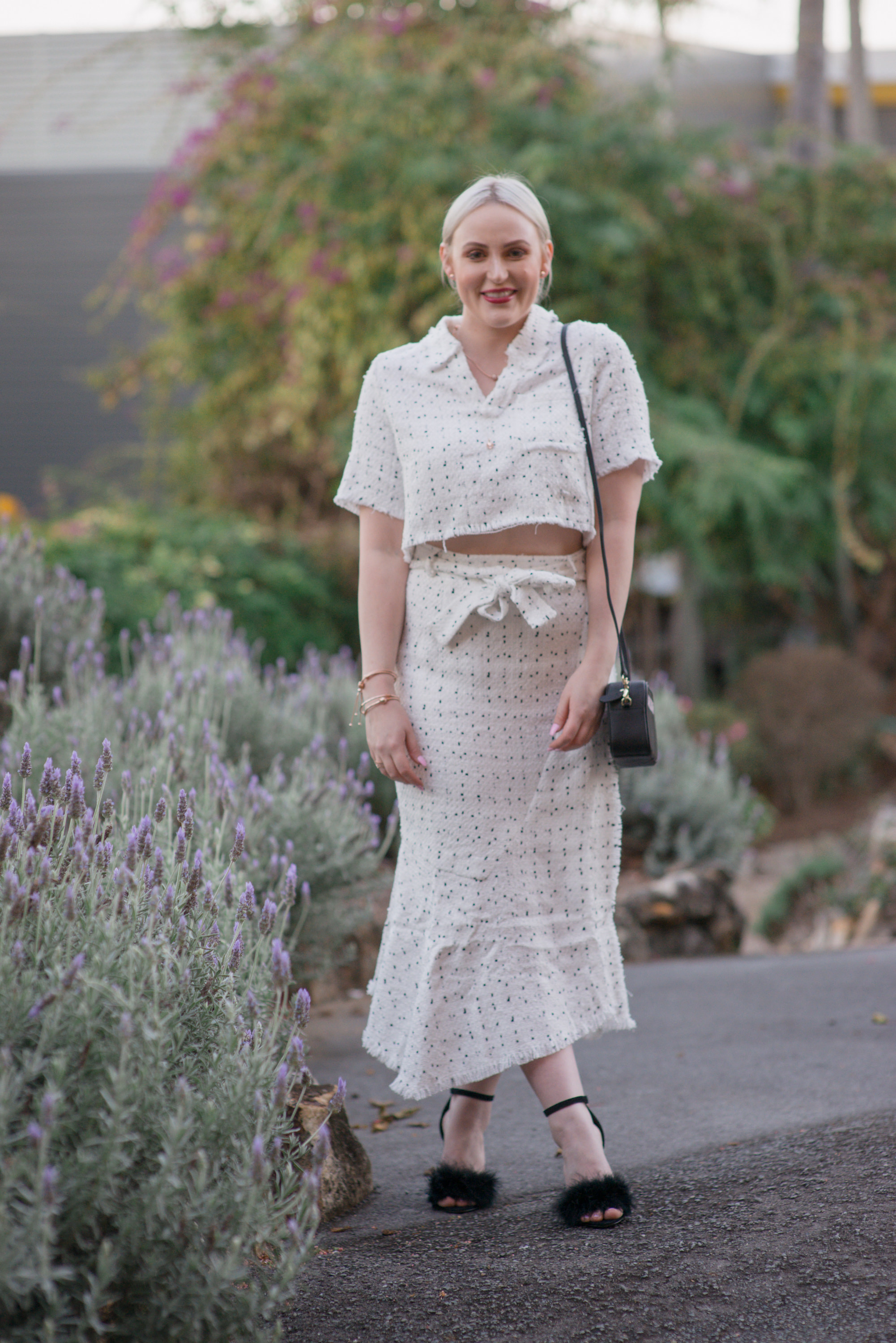 Delphine Saintly Top & Skirt, The Daily Edited Mini Cross Body Bag, Pandora Rose Wish Bone Stack, Rose Moments Bracelet, Rose Moments Sliding Bracelets, Rose Vintage Fans Earrings, Steve Madden Heels (similar style here).
I'm feeling Spring coming on as I style my new Delphine matched set, which features a gorgeous rich wool blend, with a peppered print. Incredibly fresh and even more fabulous, this look is perfect for the abundance of spring events on the cusp, including garden soirees, high teas and chic date nights.
SHOP THE POST:

Photography by Erin Smith Photography
Channelling Heather Chandler
Wednesday, August 8th, 2018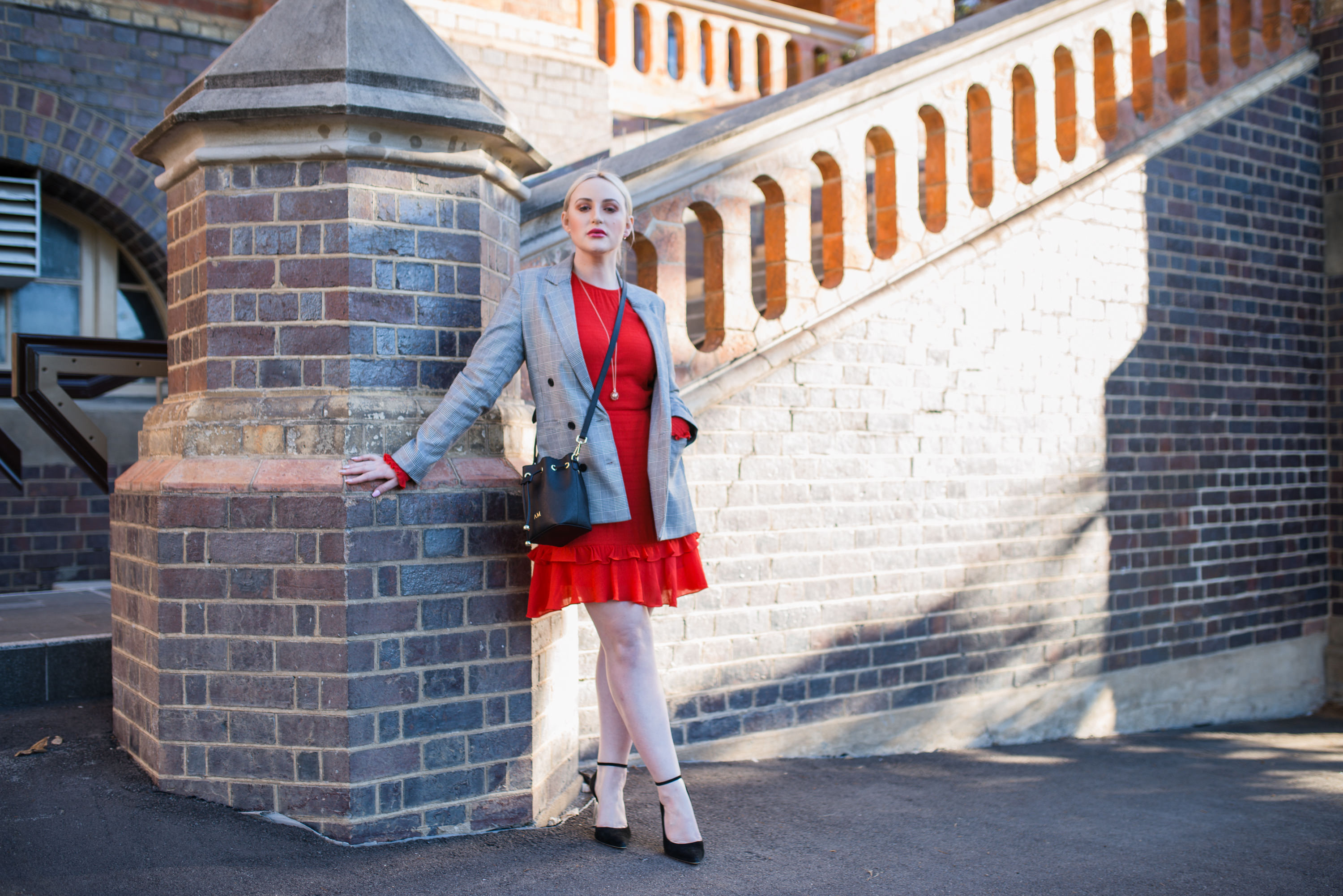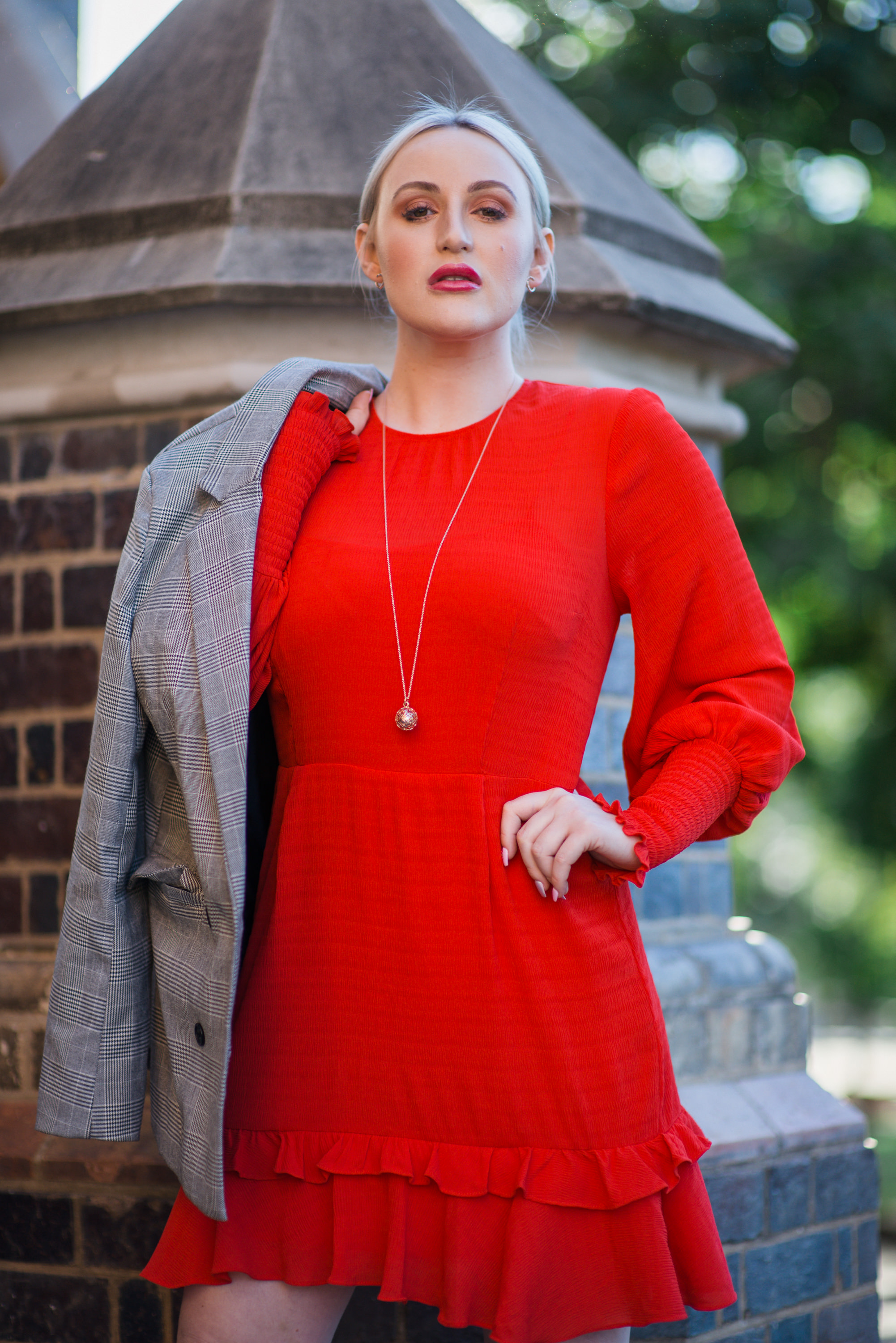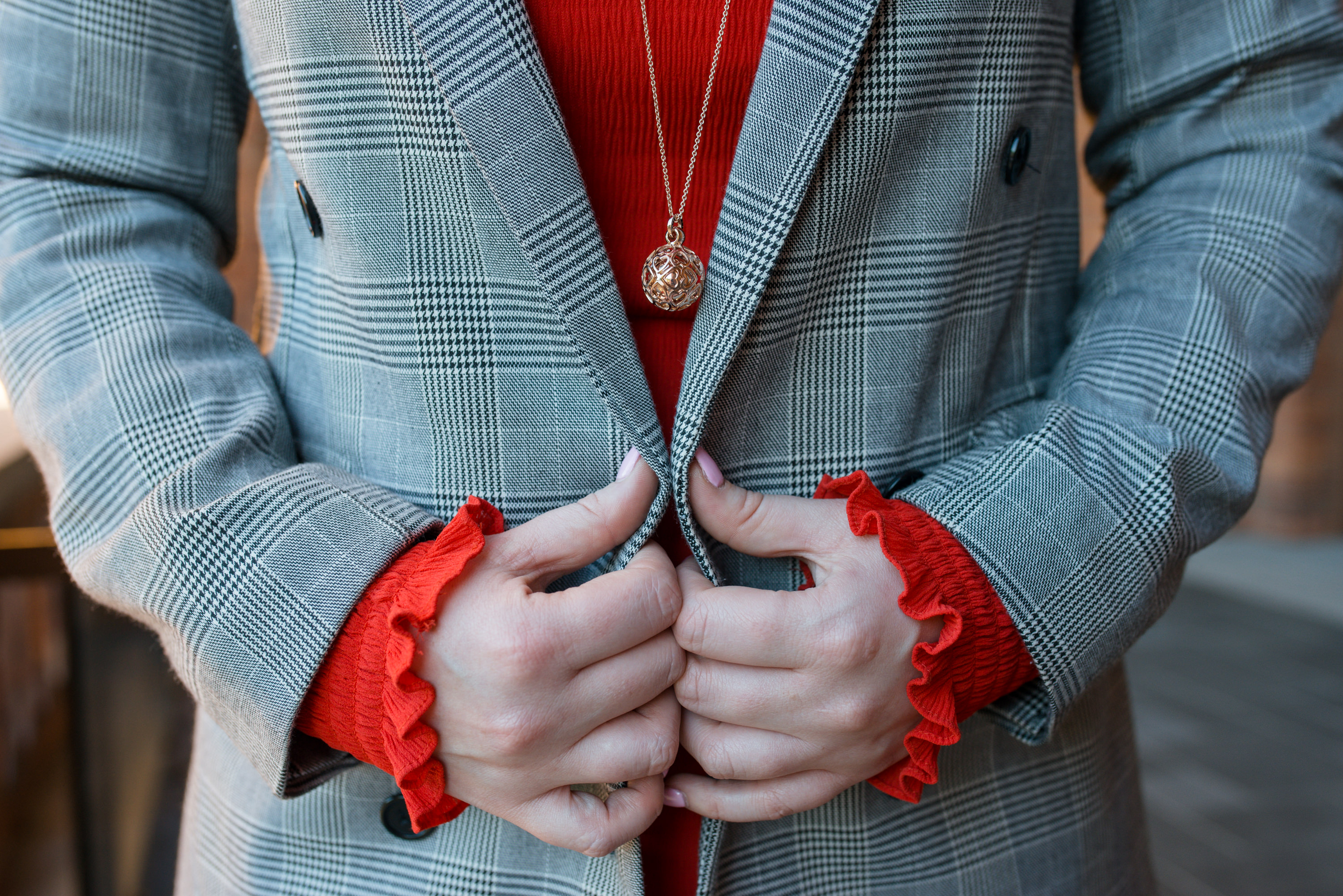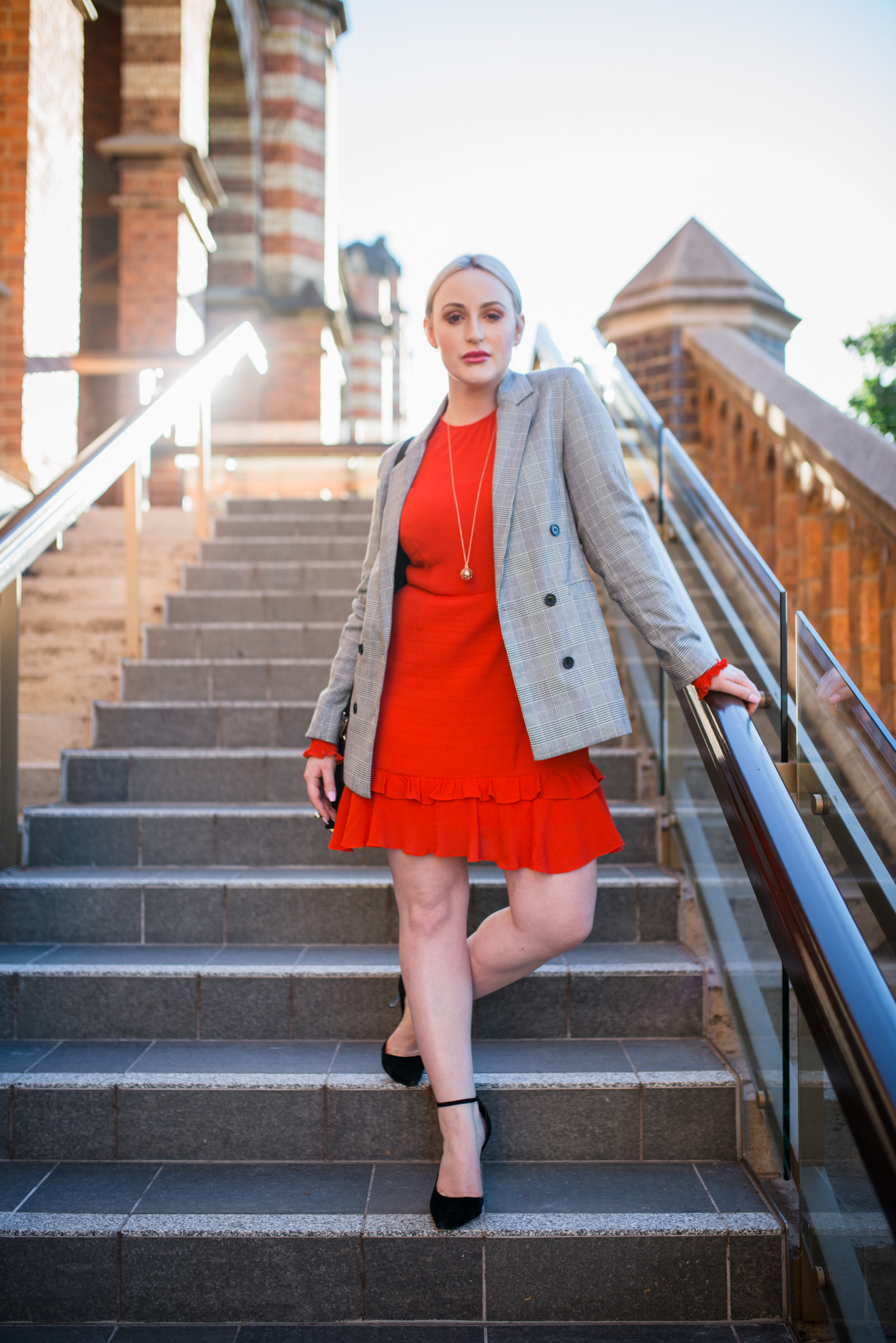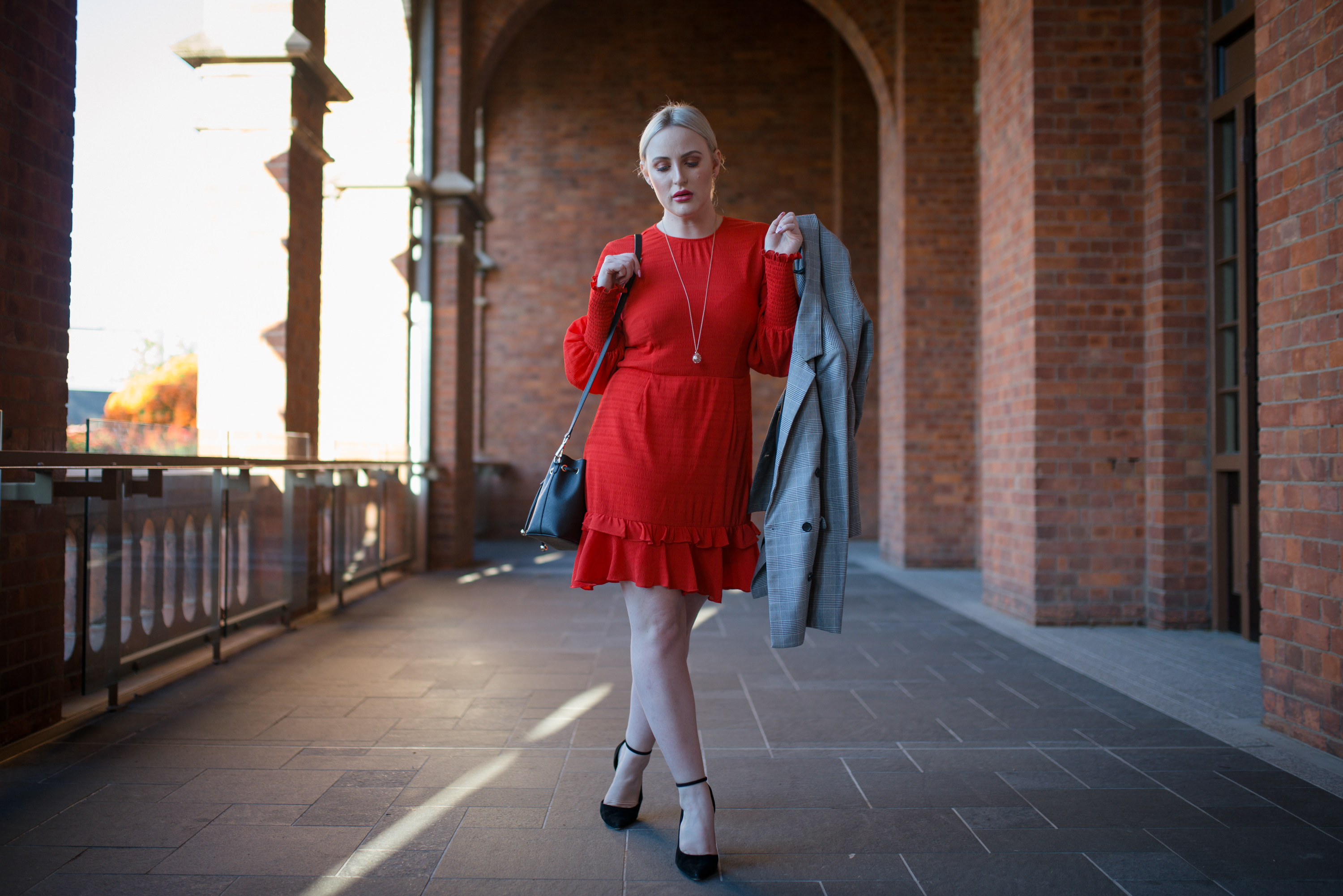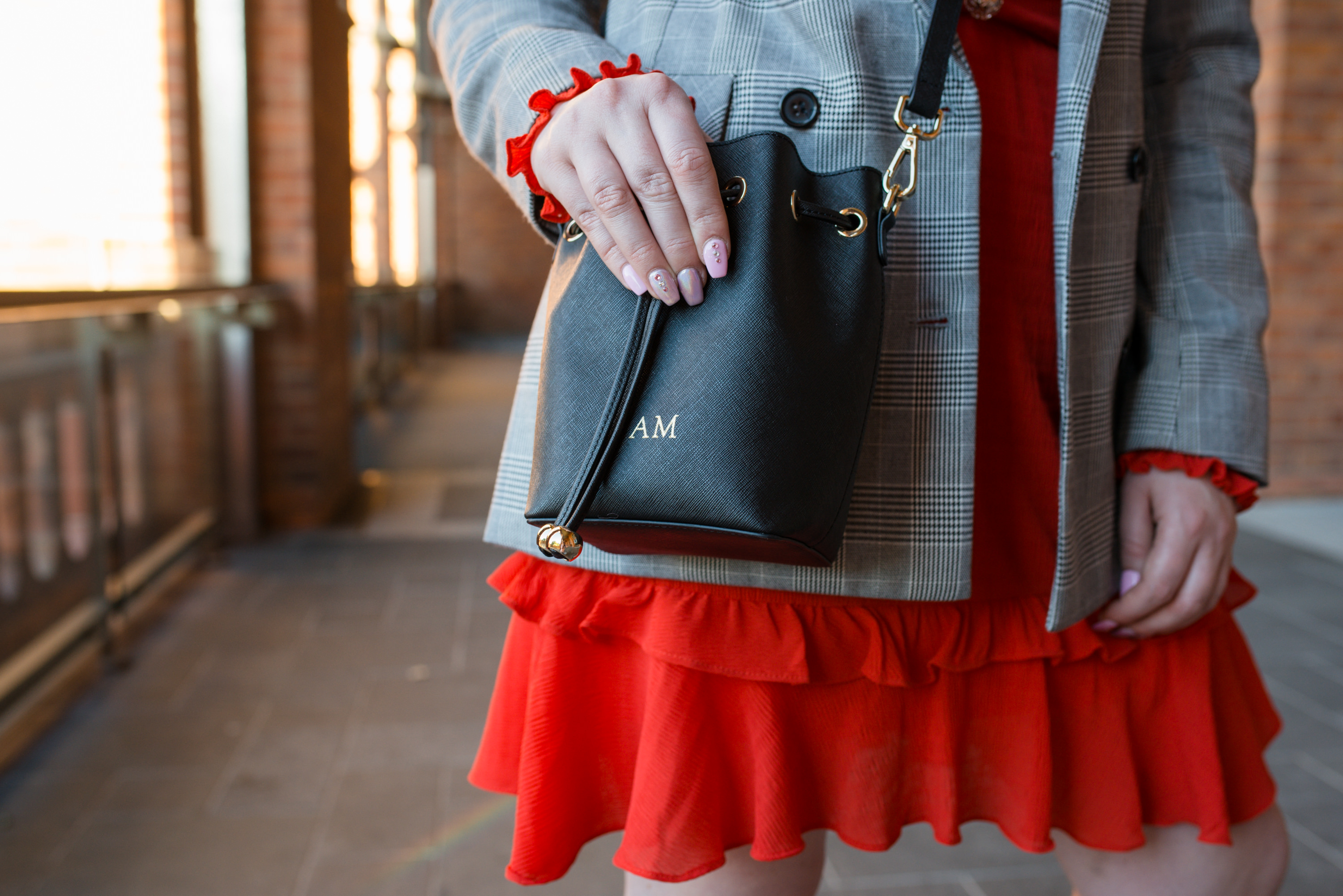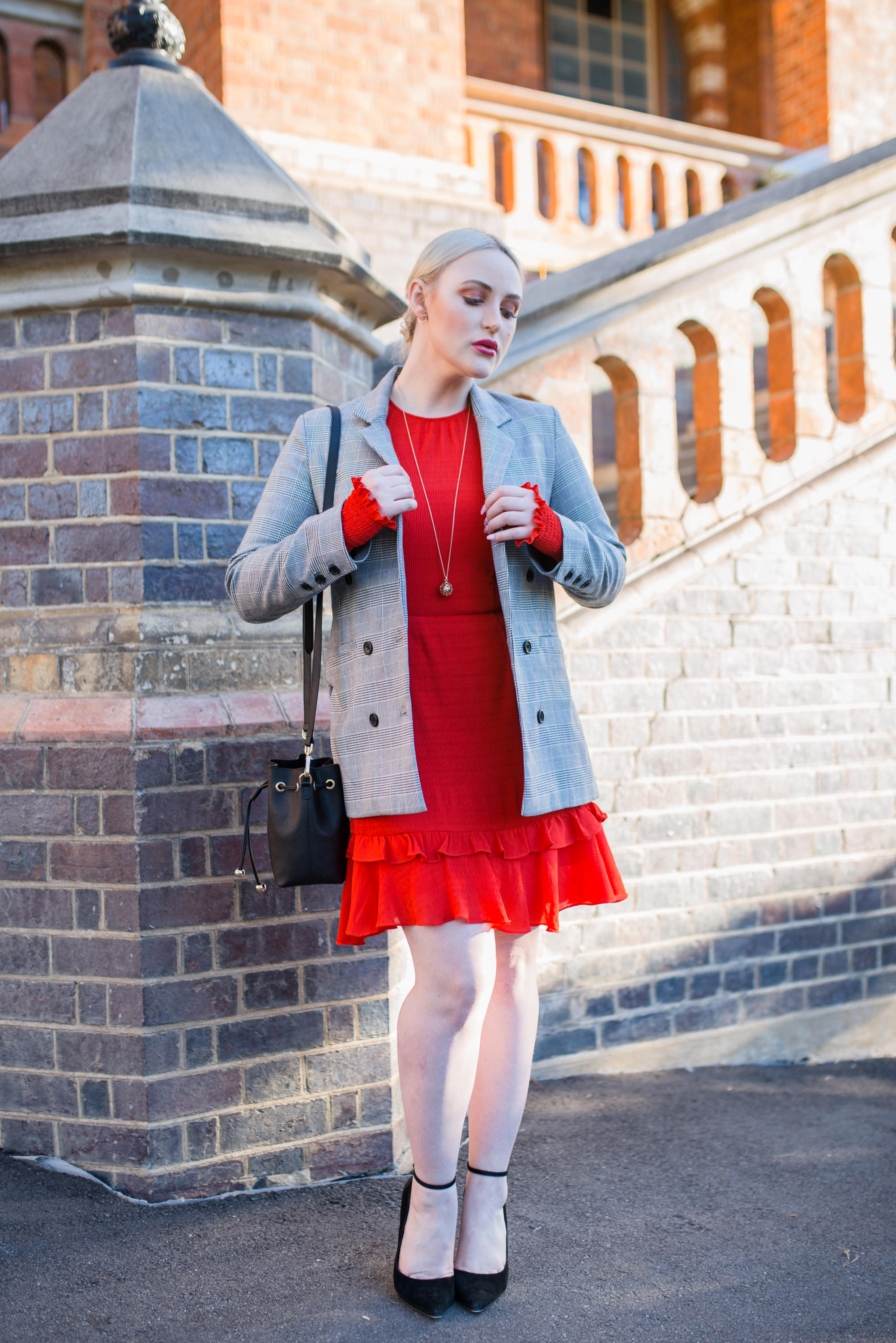 Staple The Label Check Blazer, Witchery Dress (similar style here), The Daily Edited Mini Bucket Bag, Wittner Heels (similar style here), Pandora; Rose Harmonious Hearts Chime Necklace, Rose Bright Heart Hoops.
Ever since seeing the cult classic Heathers, I've been obsessed with Heather Chandler. The queen bee of the screen, her fierce aura, her defining status scrunchie and her impeccable style are just a few reasons to be envious of this fashion icon. So when I found this check blazer, I just knew I had a Heather-esque look in the making.
Feeling super preppy as I style this garment with this retro style frock. Just give me a hint of a frilled hem and bishop sleeve and I'm totally sold. Not to mention this crepe fabric is just heavenly to wear.
Todays accessories feature new season Pandora, highlighting the Rose Collection, along with my new The Daily Edited bucket bag – if Heather was around today, I'm sure she'd approve.
Full disclosure cuties, I jet off for Europe with Topdeck Travel and will have limited access to the blog over the next 4 weeks. Seems like a lifetime but think of the amazing content I'll have for you upon my return. Keep up with all my travel adventures on my Instafeed. Au revior for now! x
SHOP THE POST:

Photography by Erin Smith Photography
Elevate Denim To Date Night Chic
Friday, July 20th, 2018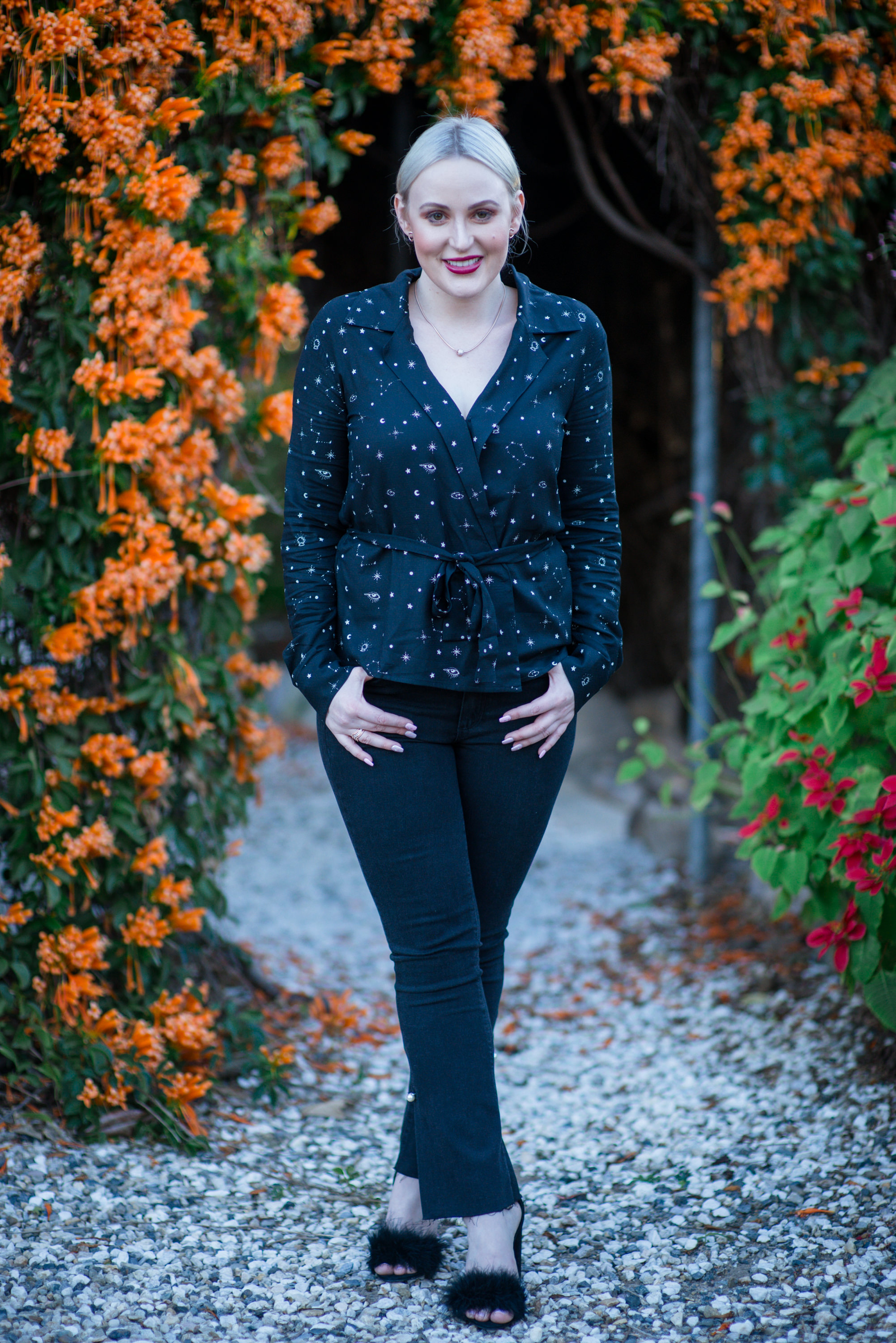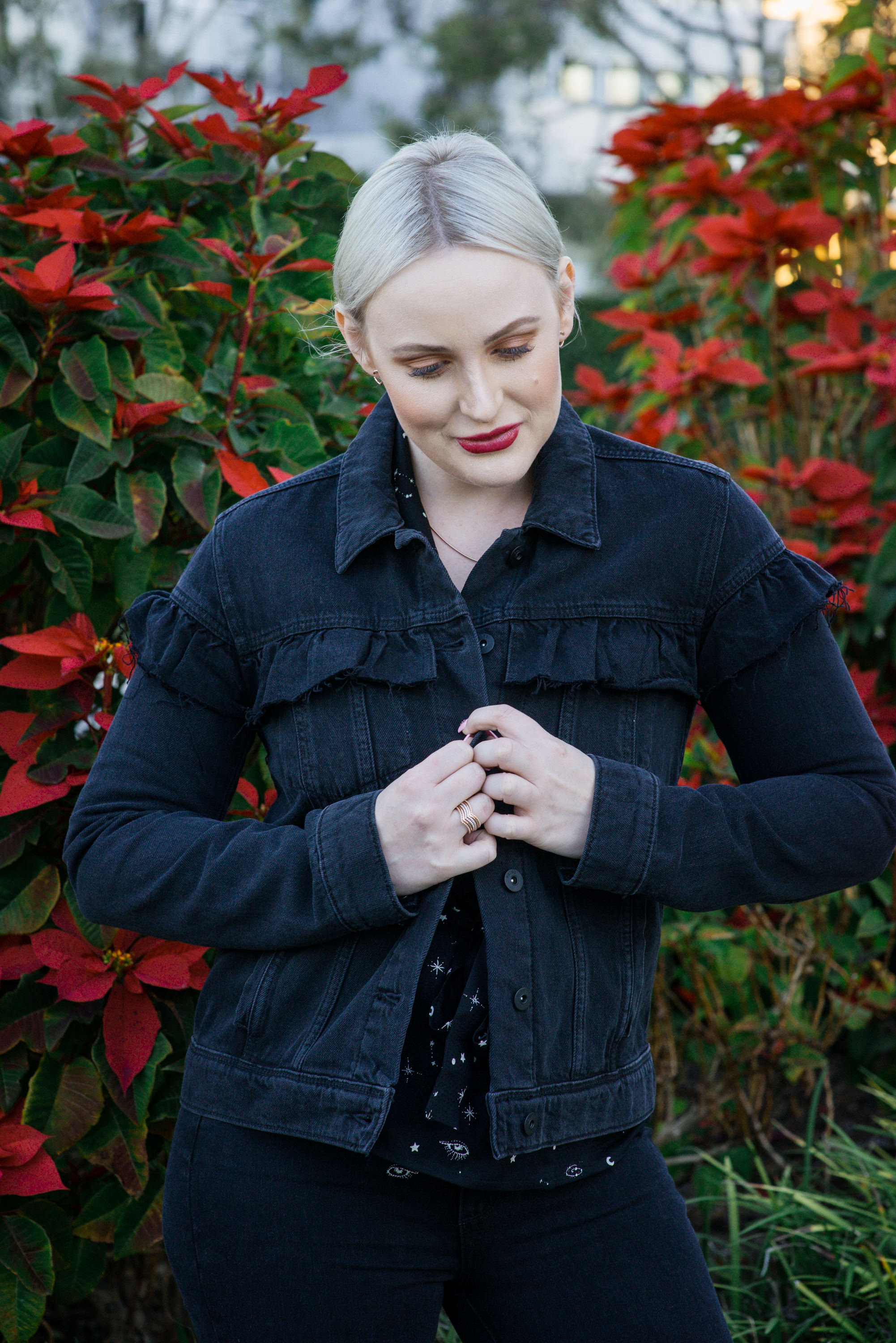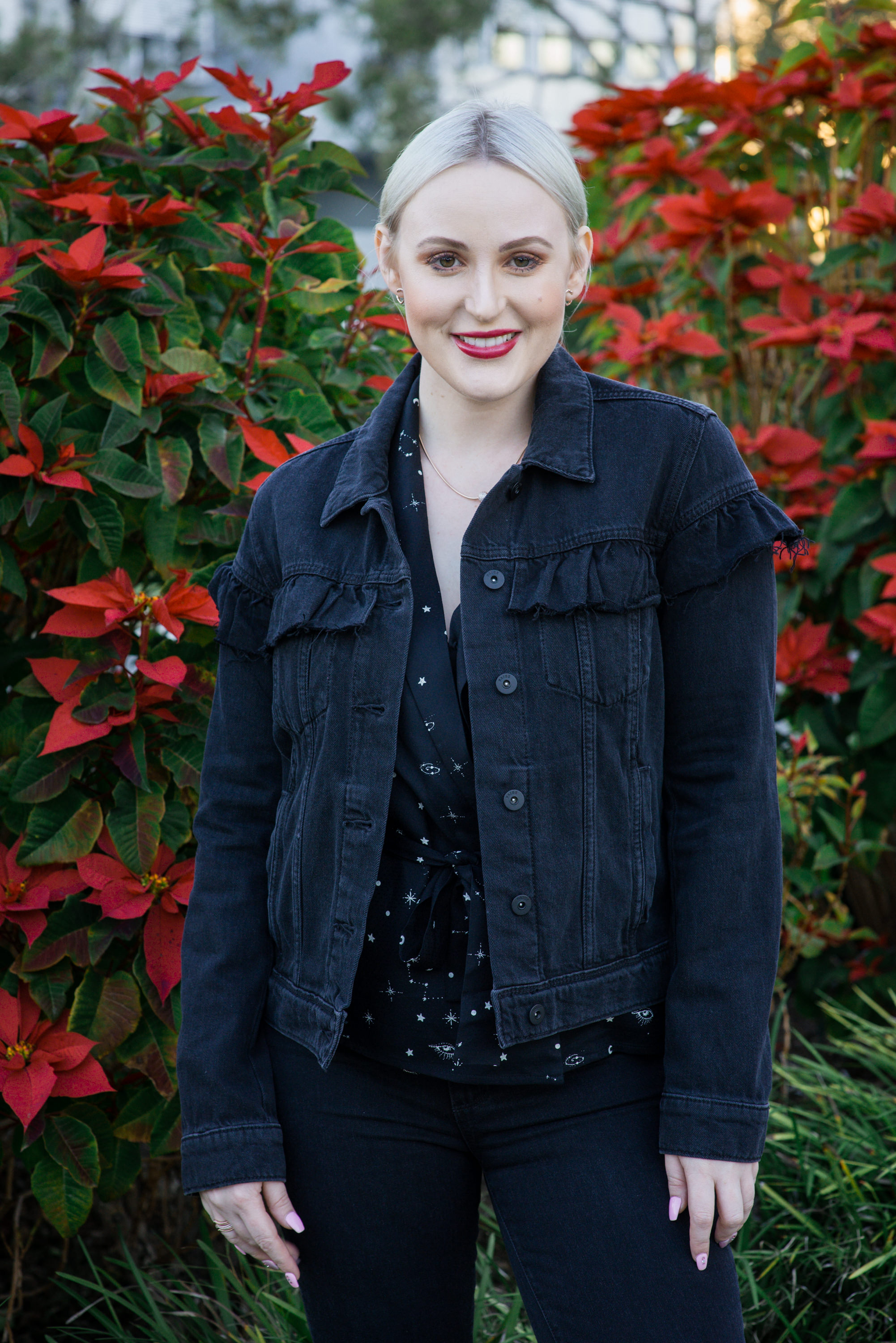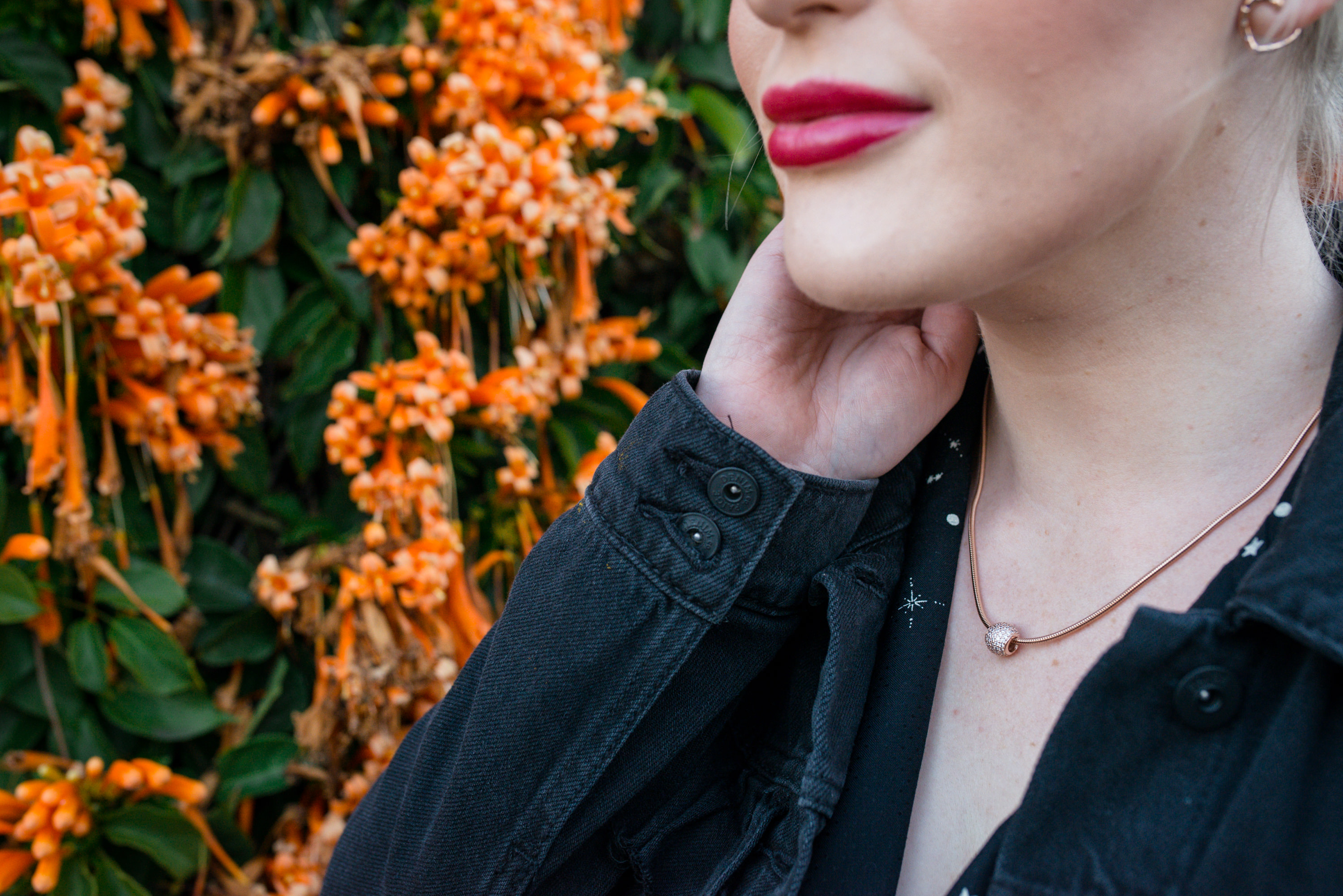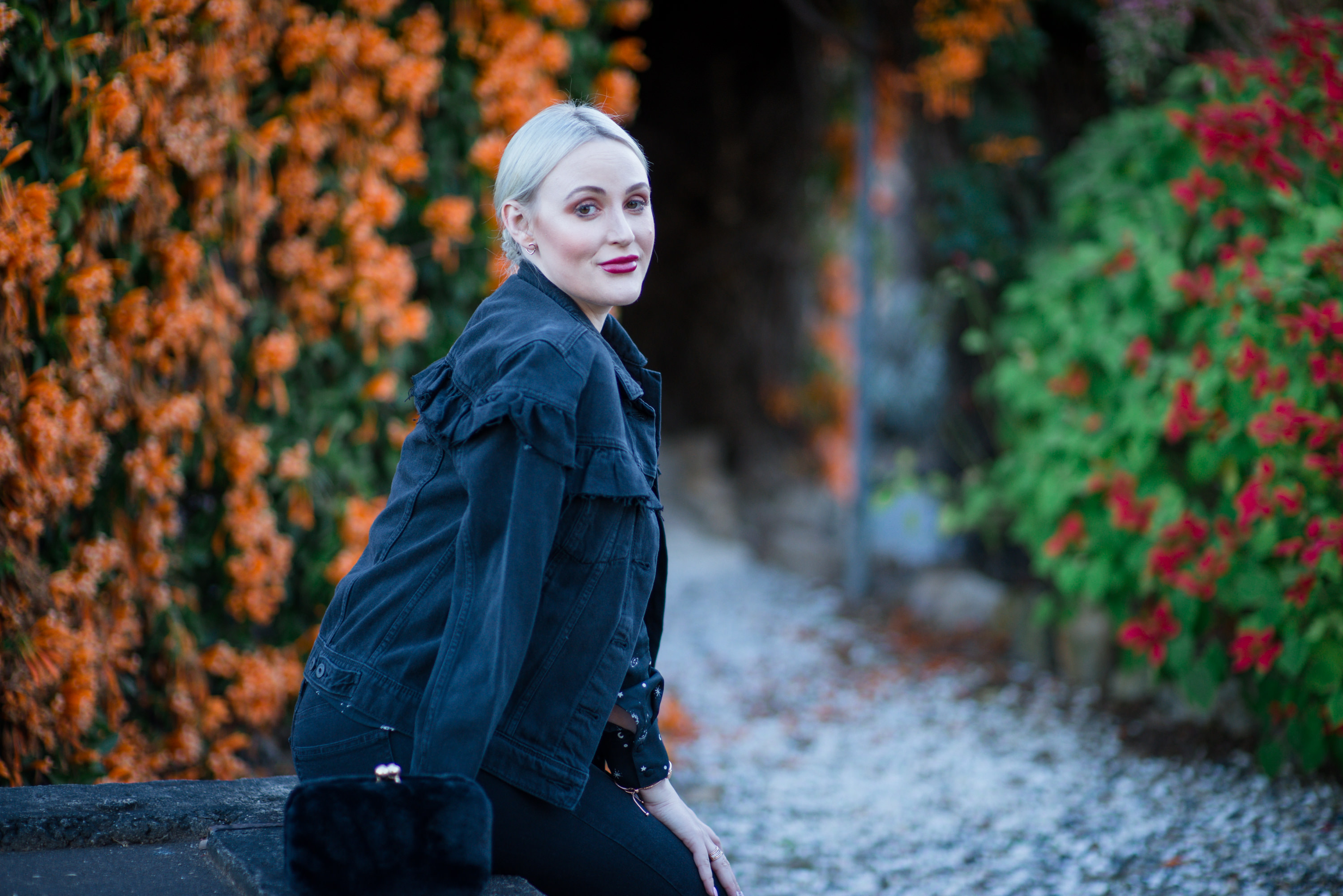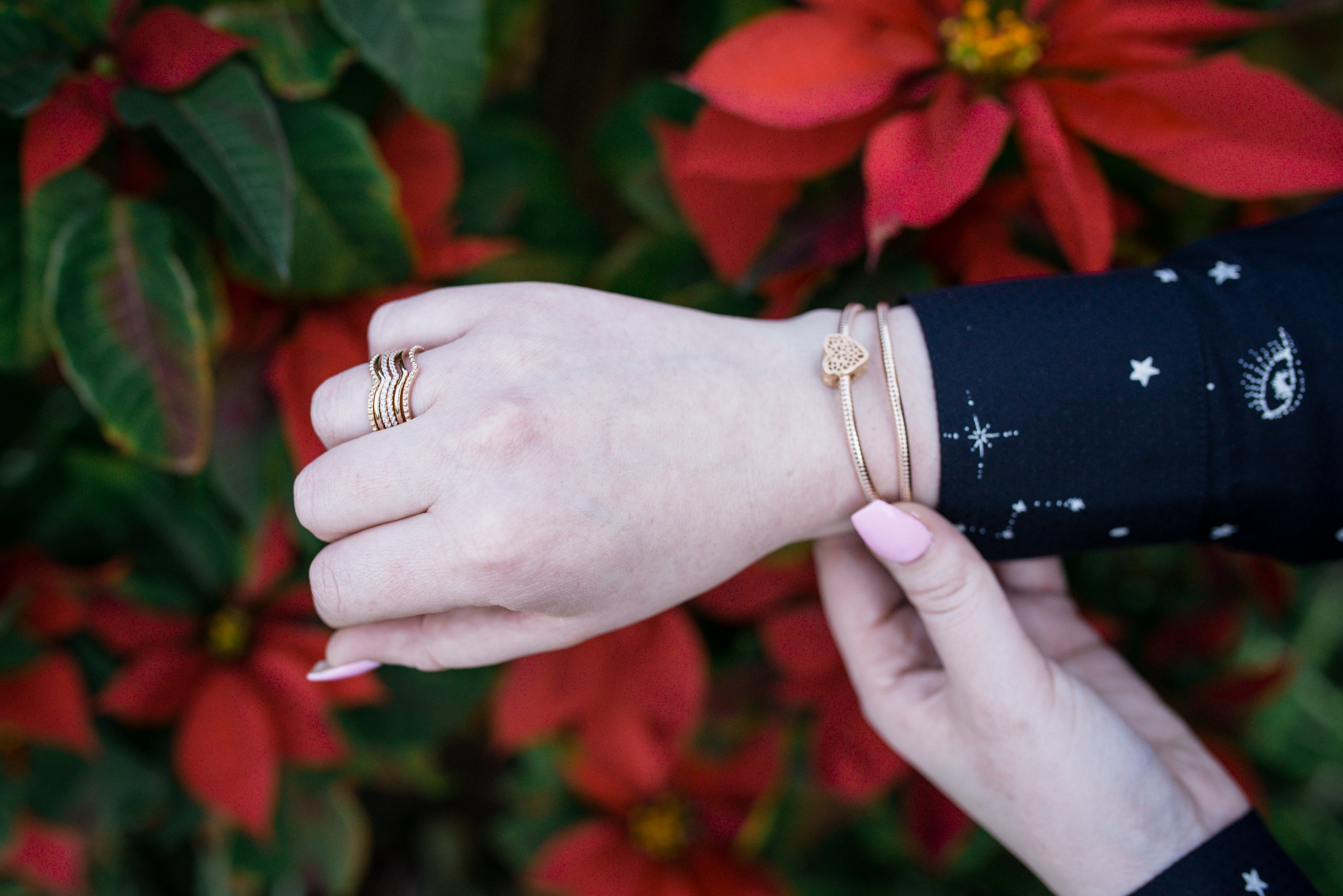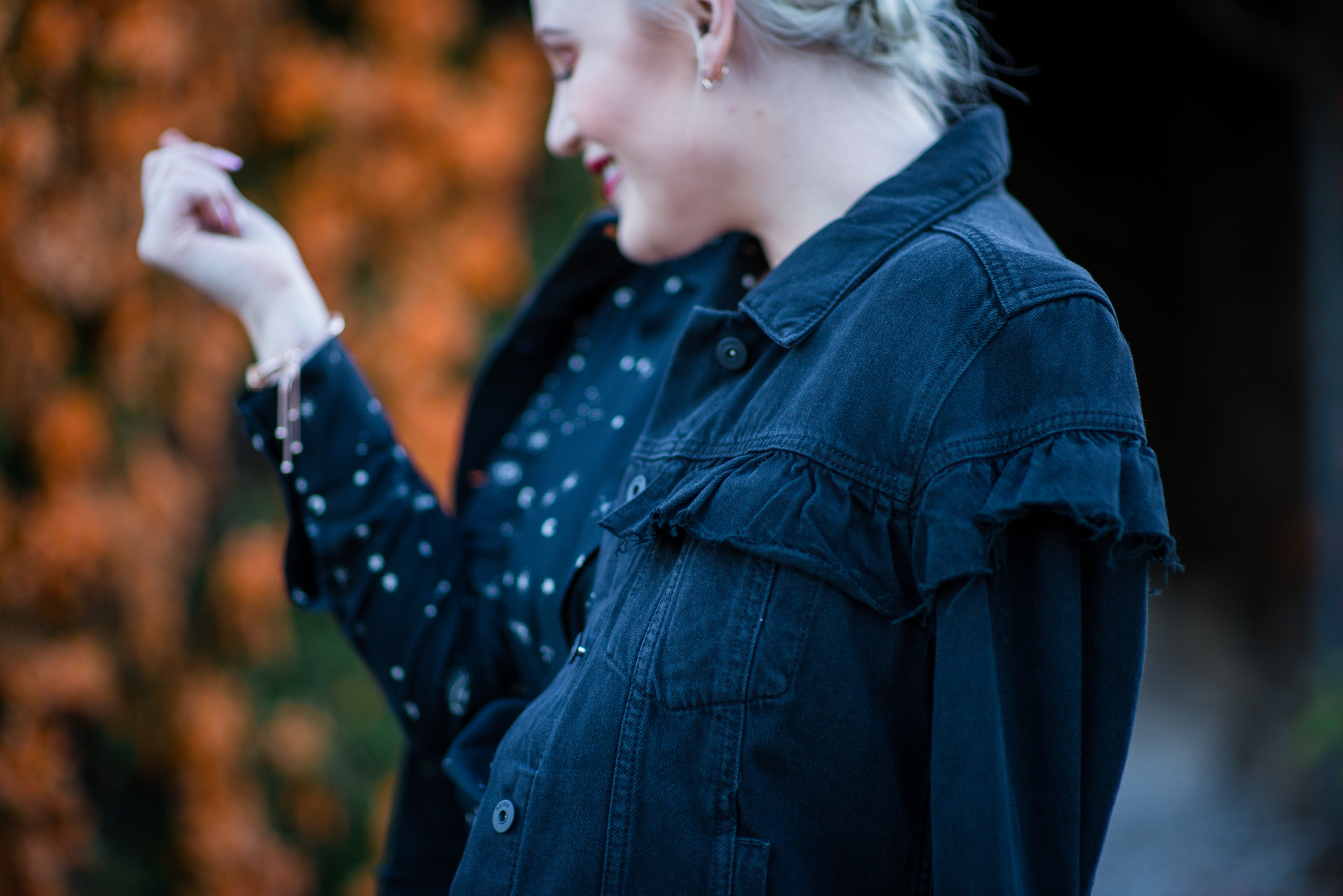 Paige Colette Crop Flare Jean; Paige Romana Blouse; Paige Ruffle Heidi Jacket; Pandora Rose Essence Necklace, Rose Wish Bone Ring Stack, Rose Bright Heart Hoops, Rose Moments Sliding Bracelet; Steve Madden Heels (similar style here).
I'm swapping the LBD this date night and instead styling a very sophisticated denim combo, courtesy of my friends at Order Of Style. Not just for daywear, I'm sharing my top tips to Elevating Denim To Date Night Chic with Paige Denim. Read on ladies.
1. Start with a flattering style of jeans, such as slim fit or straight, in a dark wash. I am obsessed with the Paige Colette Crop Flare as they feature a comfortable high waist, stretched denim fabric and adorned with pearl cufflinks. Still quite polished, this pair would not be out of place in a trendy restaurant or would still be practical enough for a game of mini golf with the beau.
2. Style with a seductive neckline. It doesn't have to be anything too plunging (trust me, that's not my style) but the relaxed draping seen in this Paige Romana Blouse wrap top, creates a beautiful visual against the jeans.  Not to mention, the celestial print adds a little character to the look, perfect for a first date.
3. Keep accessories luxe, yet minimal. Stray from gaudy statement earrings and large rings (trust me, these are a nuisance when it comes to sneaky hand holding) and instead opt for fine, delicate pieces in a rose gold hue. I'm loving Pandora's Rose Collection which features many dainty pieces to suit any budget.
4. Sling a jacket over those shoulders to avoid any nervous chills (yes, they are a thing). A denim jacket never goes astray and like the rest of your ensemble, I recommend a dark wash. The Paige Ruffle Heidi Jacket is the perfect accompaniment to any outfit, being both bold and chic at the same time, with it's feminine ruffle feature and silver hardware.
Do you have any tips and tricks to laying date night denim? I'de love to hear your thoughts in the comments below!
Photography by Erin Smith Photography
Riverdale Inspired: Leather Jacket Vibes
Monday, July 9th, 2018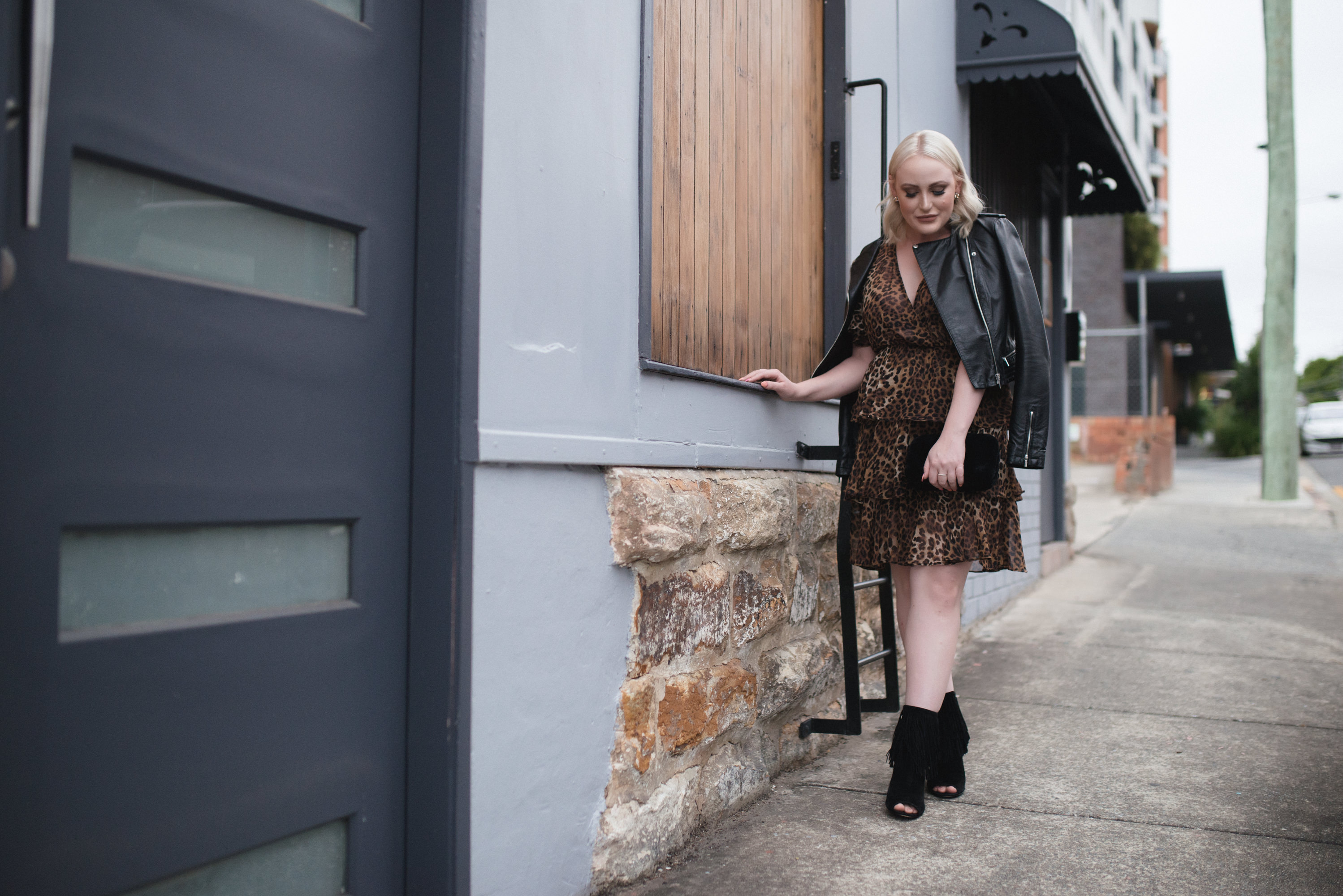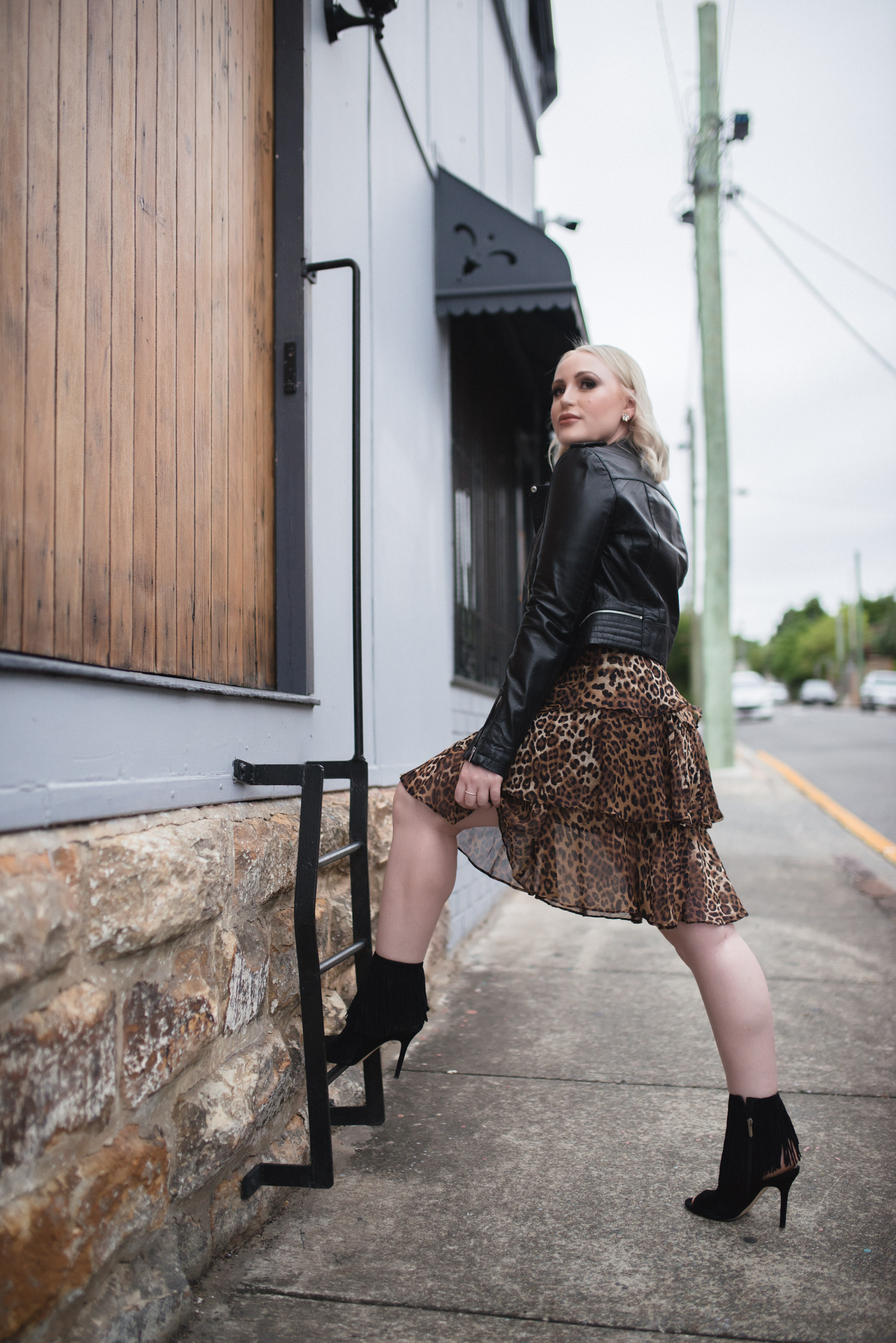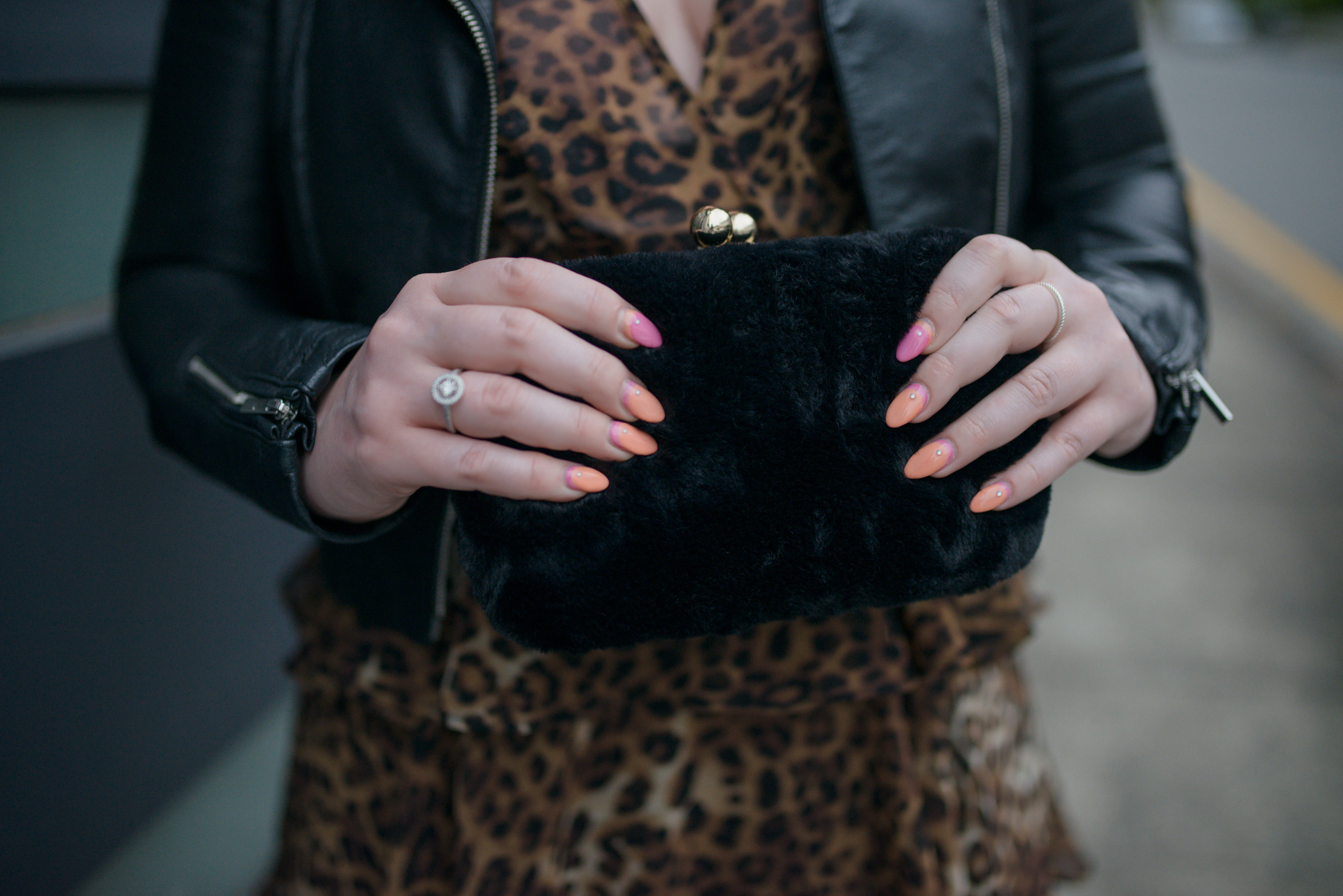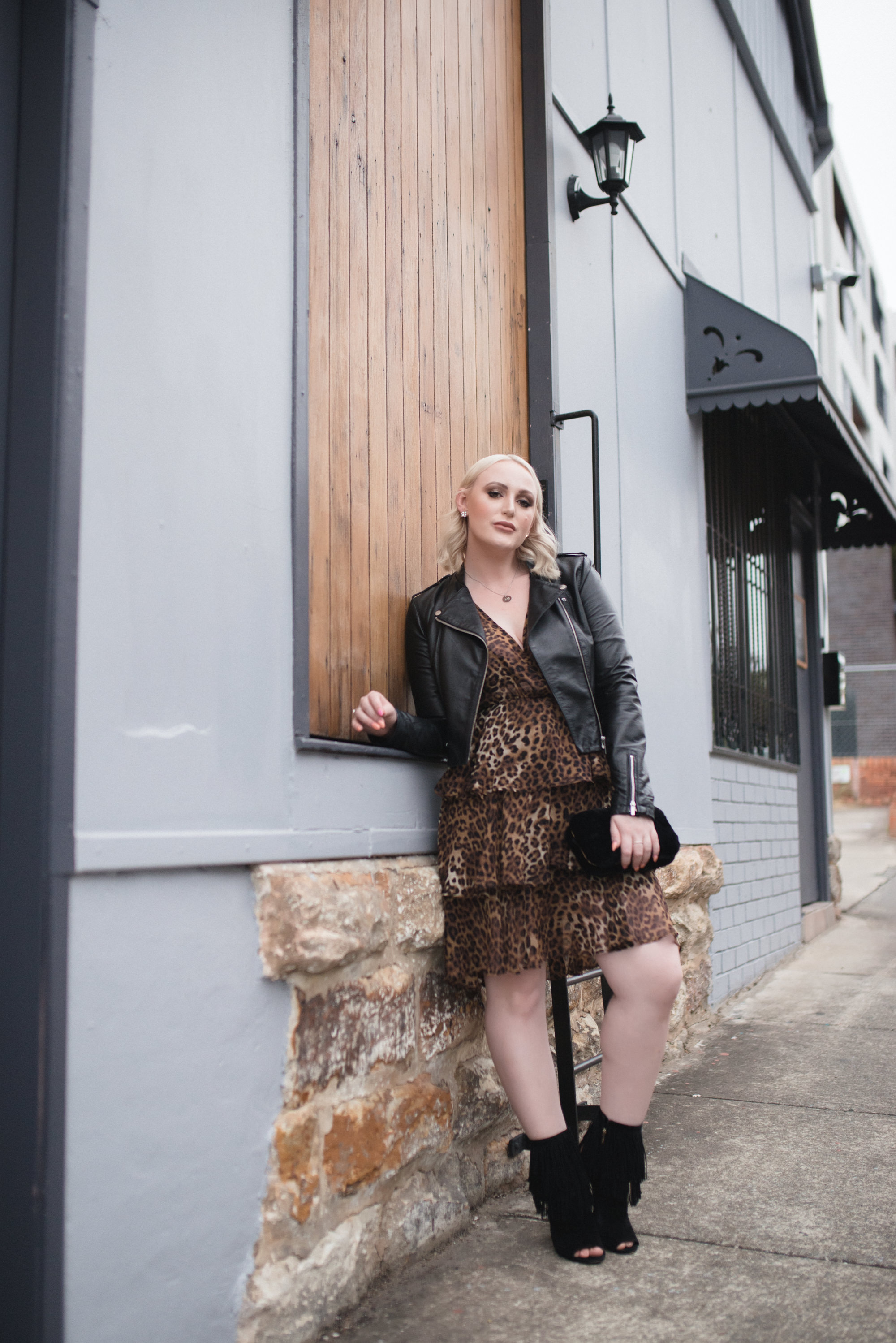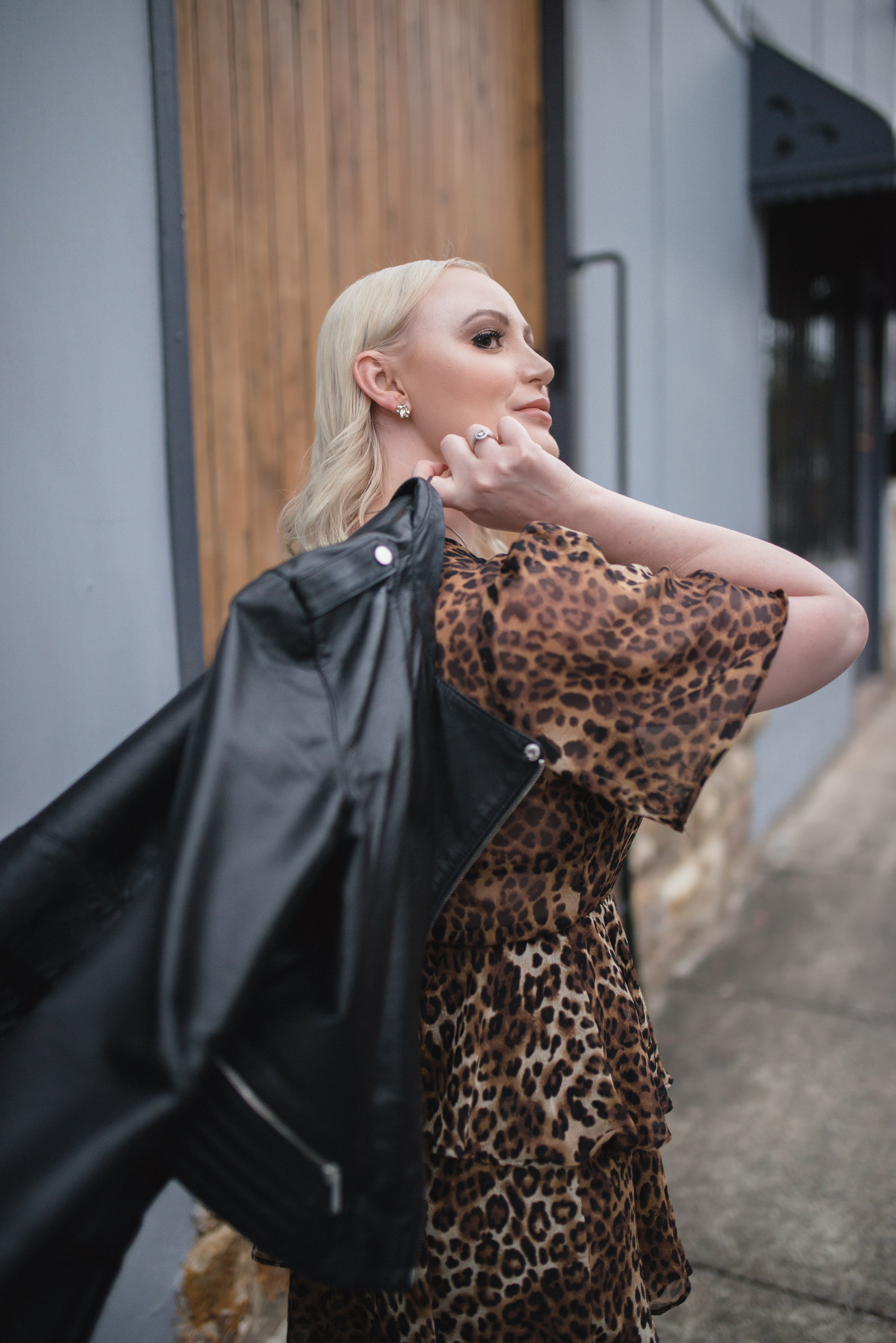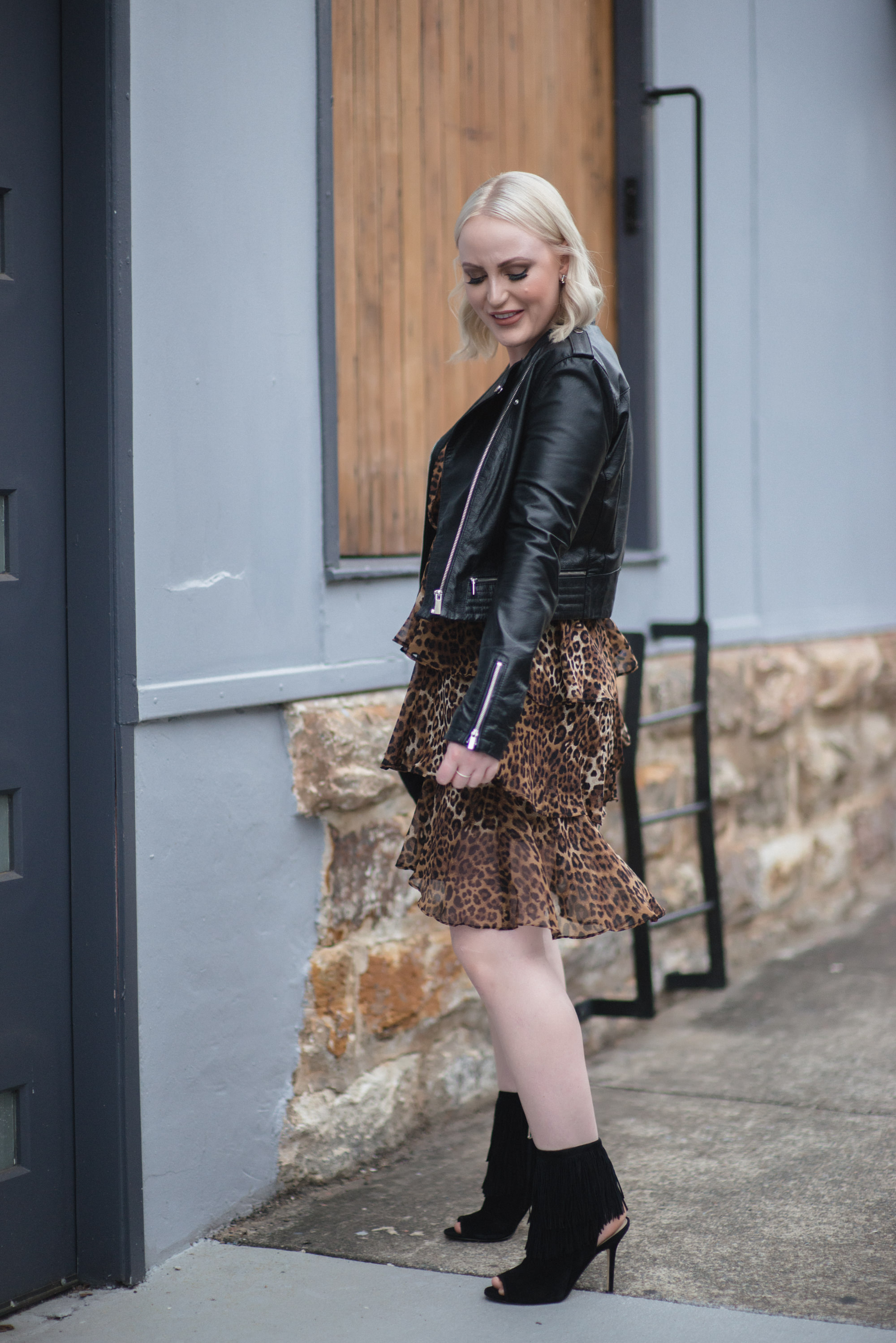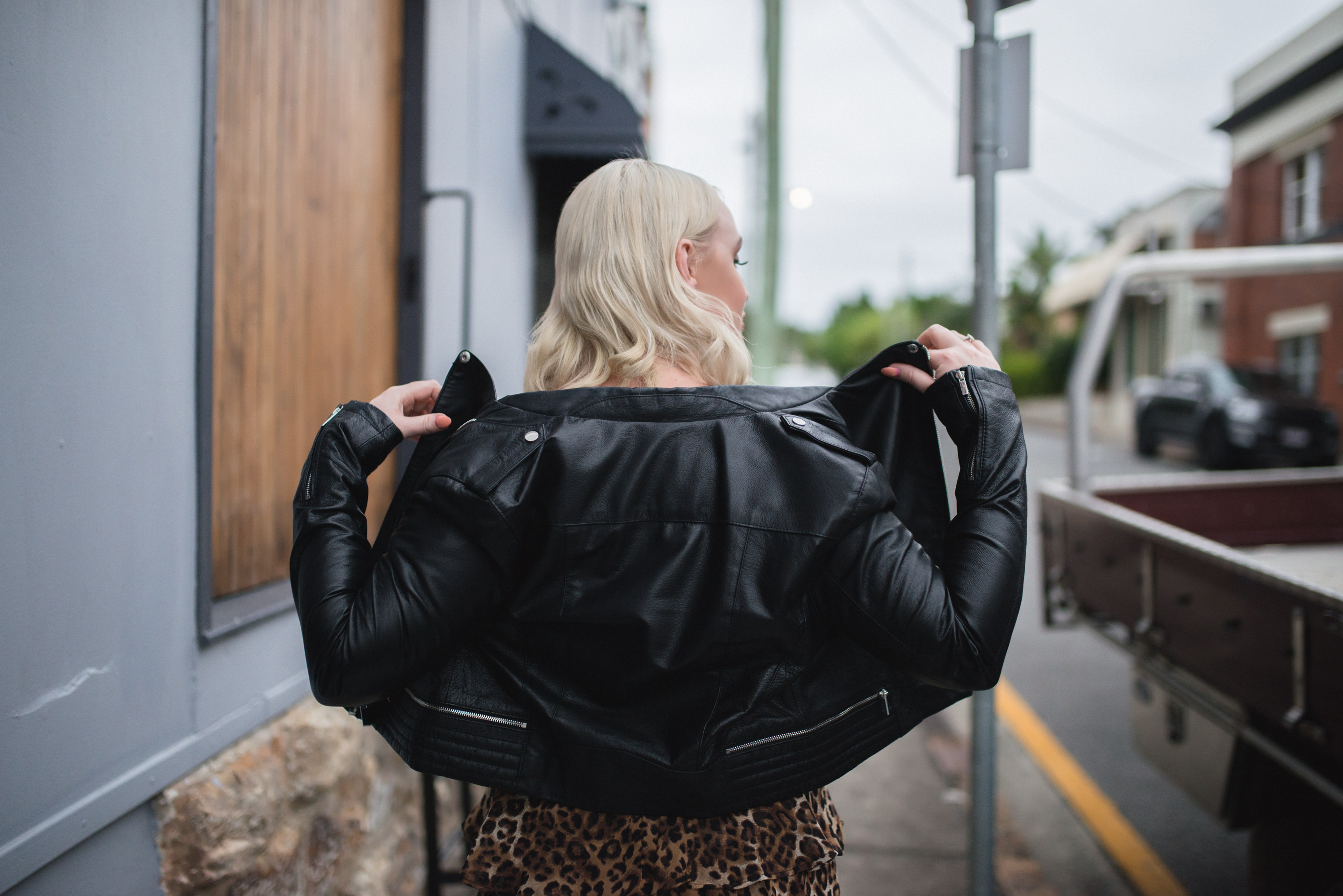 NA-KD Triple Layer Flounce Dress, Sam Edelman Boots (similar style here), Portmans Leather Jacket (similar style here), Adorne Clutch (similar style here), Molten Store Enigmatic Ways Earrings, Wallace Bishop Necklace, Pandora Vintage Allure Ring.
It feels like forever since Riverdale wrapped up an explosive second season, but I'm still reliving my favourite moments a la Netflix binge. There was so much to admire from a fashion perspective, from Cheryl Blossom's opulent spider brooch, to Veronica's pearls and preppy style, but none so iconic then the highly coveted, serpent jacket.
A mark of rebellion, upon watching Jughead Jones dramatically sling the leather jacket over his shoulders made me reach into my wardrobe for my leather jacket. Although it features a more feminine cut and sans serpent logo, I'm still feeling totally fierce in this timeless piece! *Cue Imagine Dragon's Believer*
Styling a more edgy look than usual, I'm teaming my leather jacket with a flirty, flounce dress in a bold leopard print, available at NA-KD. I just love how the delicate layers move with wear, making this the perfect little dress for an evening out dancing with the girls.
Are you being fashionably influenced by a particular character/show/movie? Drop me a note in the comments below!
SHOP THE POST:

Photography by Erin Smith Photography
---