Practically Perfect Mary Poppins Style
Sunday, January 6th, 2019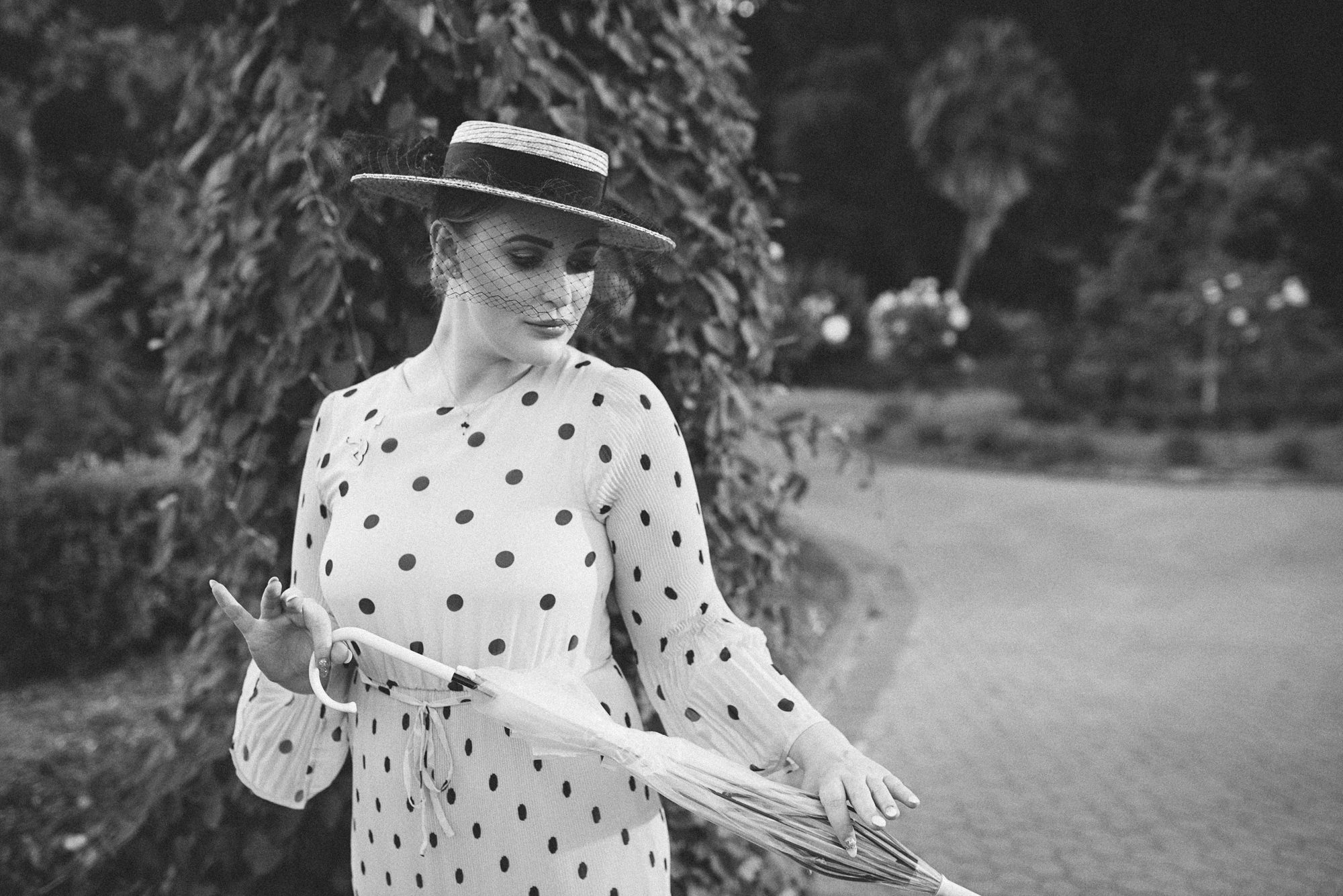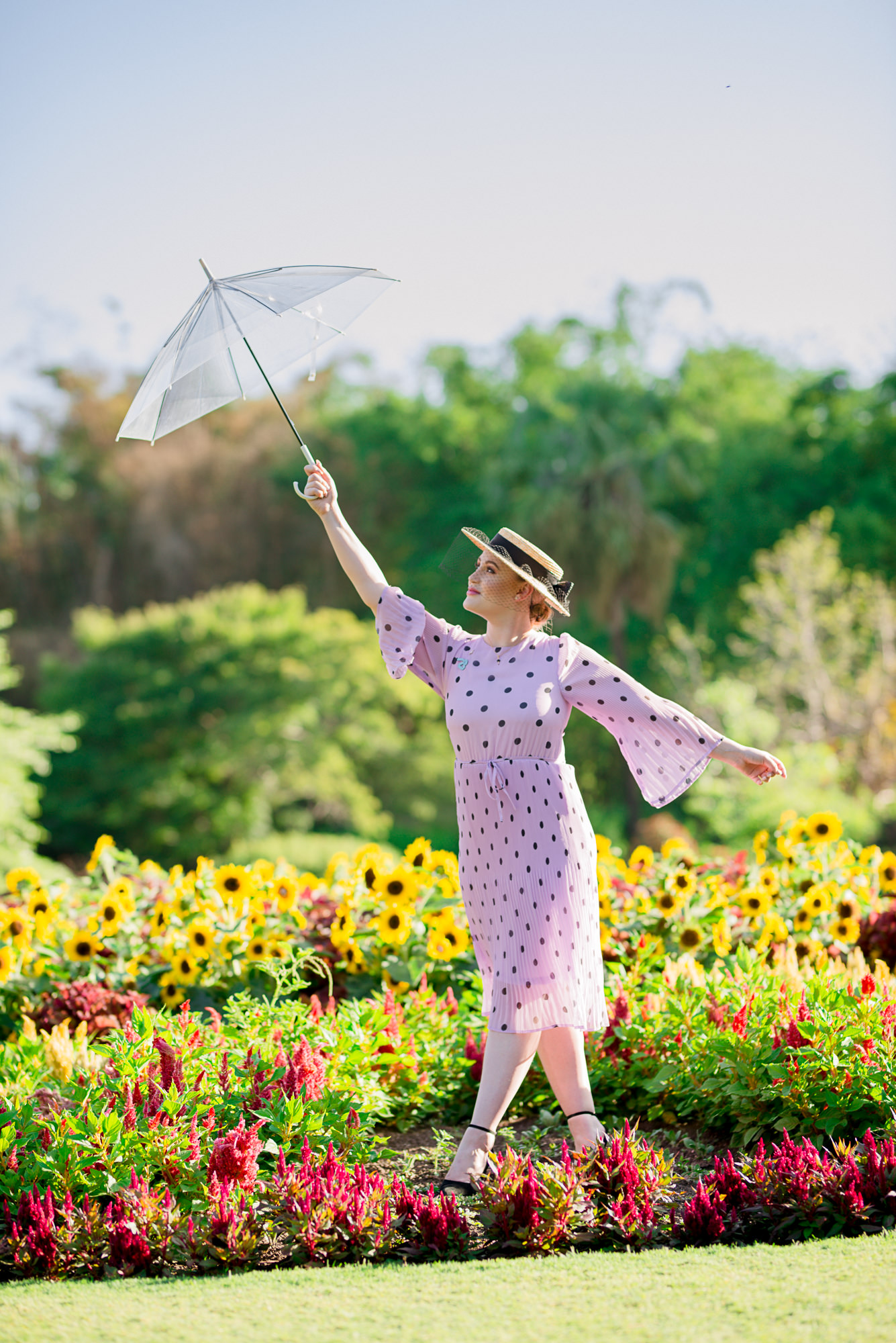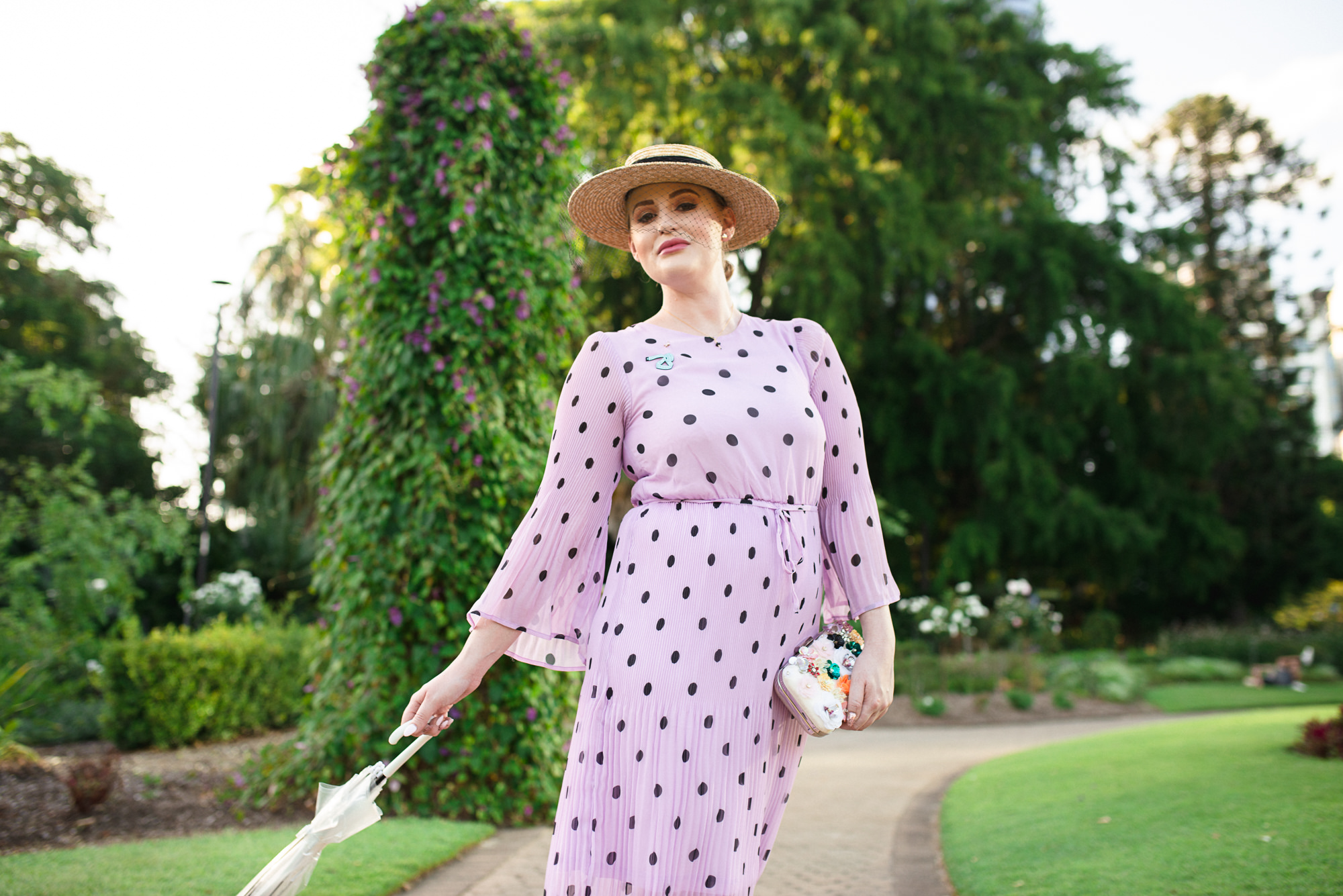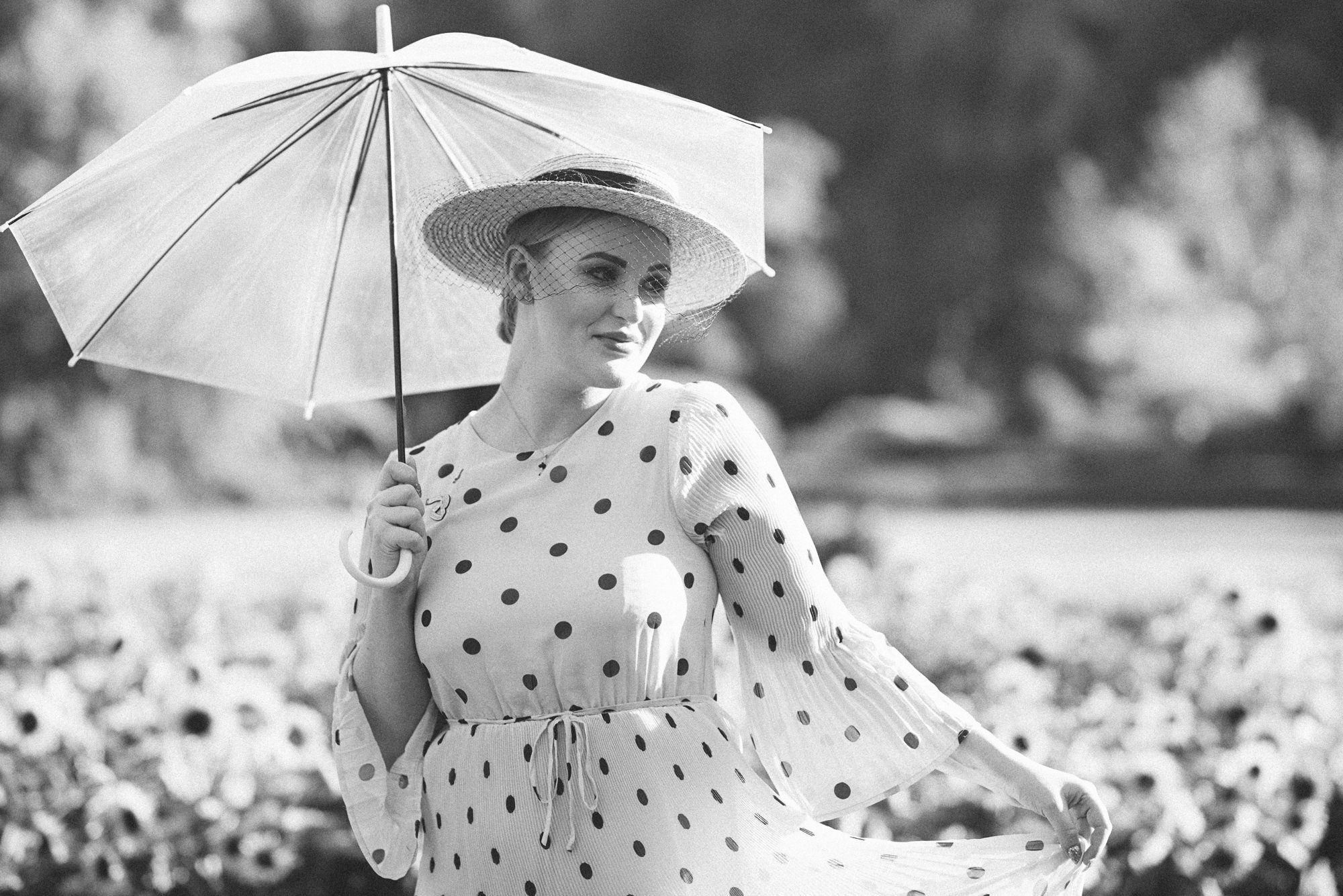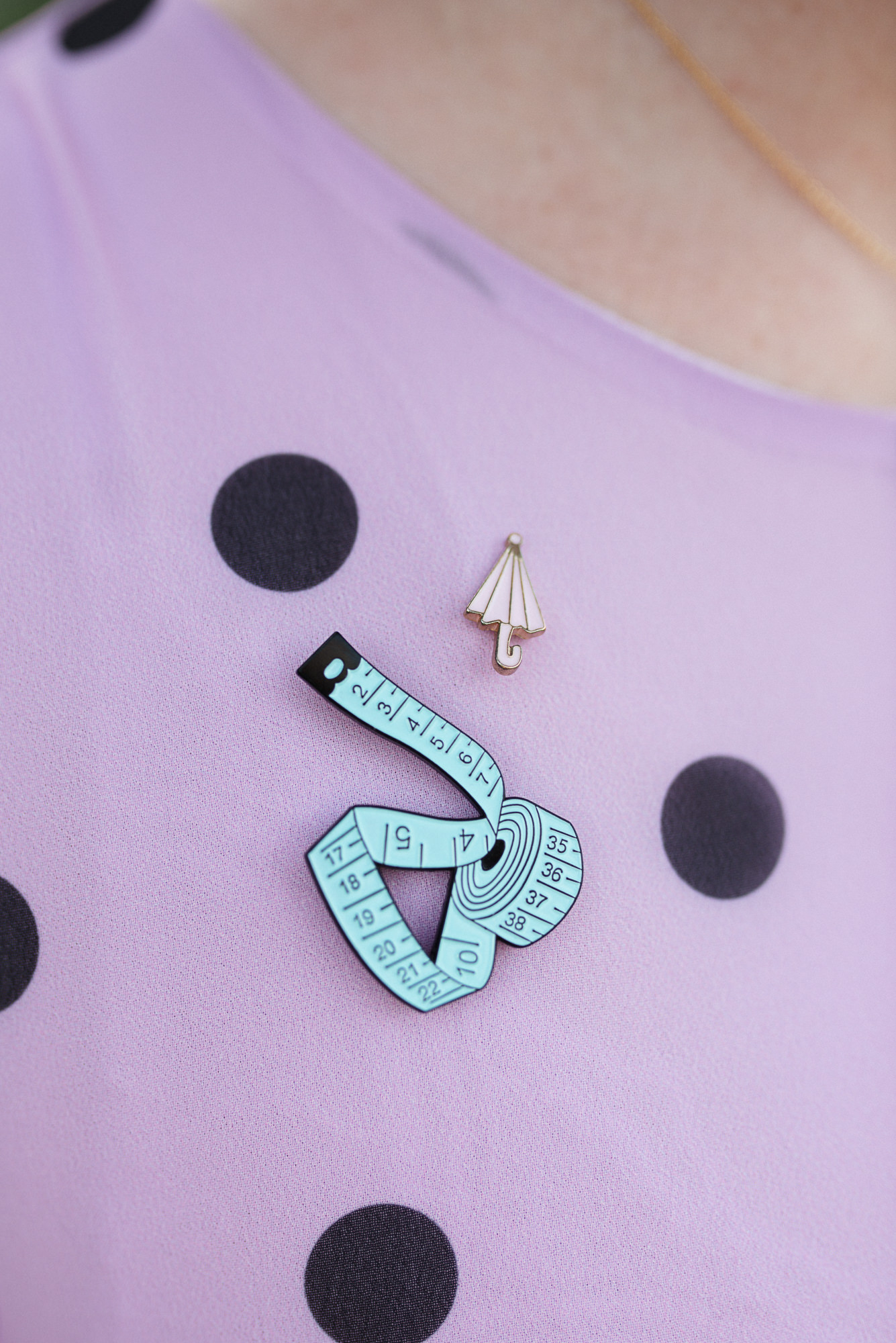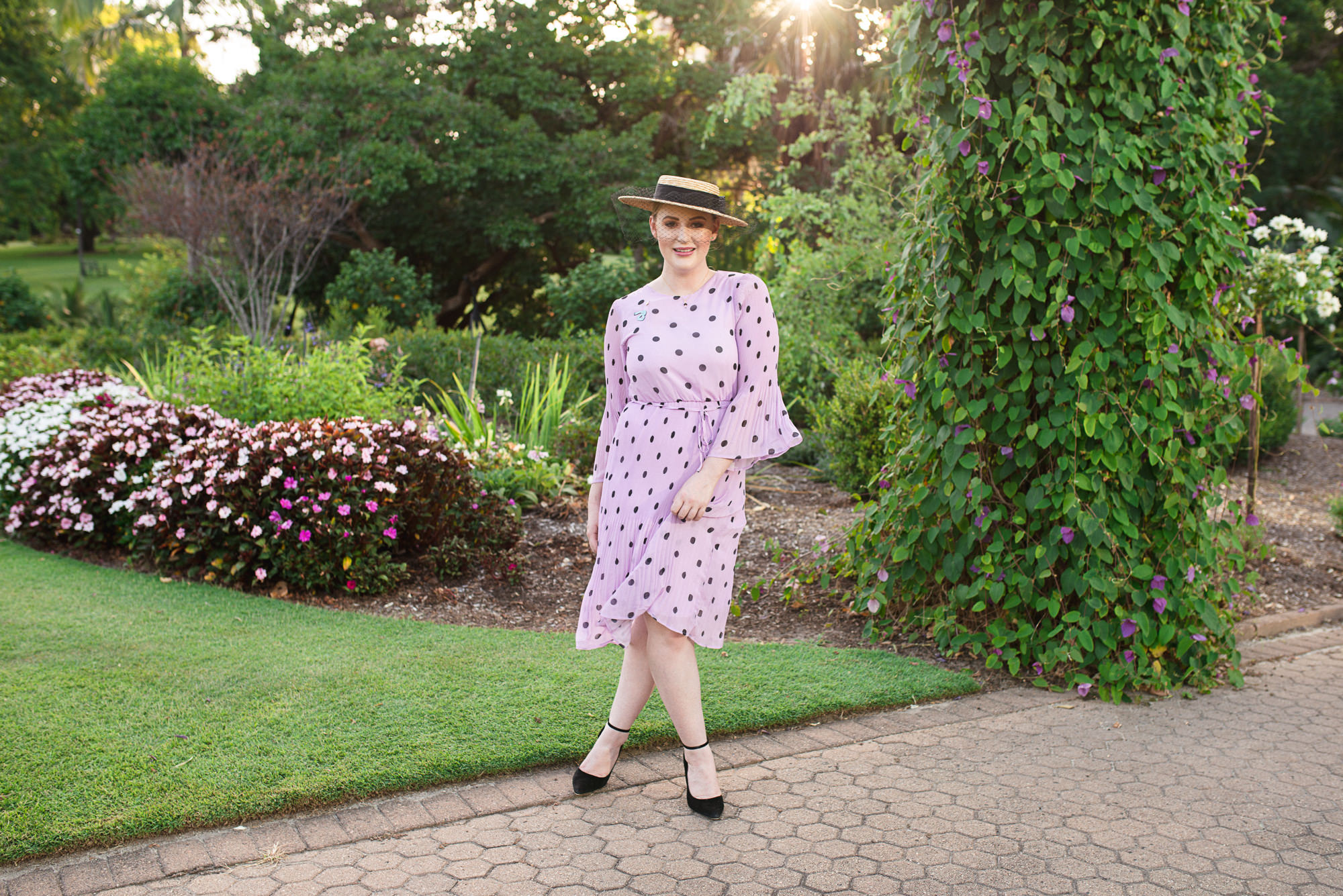 Little Party Dress Dream State Lilac Polka Dot Dress, Review Boater Hat, Adorne 3D Jewelled Flowers Structured Clutch, Origami Doll Pins, Les Nereides Black Mini Ballerina Necklace, Molten Store Star Cluster Stud Earrings, Wittner Heels (similar style here).
With an affinity for the charming, umbrella yielding nanny, known as Mary Poppins, you can only imagine just how tickled I was to experience the highly anticipated sequel Mary Poppins Returns at the request of my friends at Disney.
Providing the perfect second chapter to the story, I adored the ever so stylish Emily Blunt, who infused a little more sass back into the beloved character of Mary Poppins, whilst emulating a stylishly chic take on the enchanting muse; known for her signature style of structured coats, geometric prints, pops of polka dots and of course, a love of millinery.
Inspired by her whimsically chic style, I've put together a Mary Poppins Returns inspired ensemble, highlighting a retro polka dot dress in a playful lilac hue from Little Party Dress. With floaty bell sleeves, one could simply drift into the heavens by her very own umbrella.
In true Mary Poppins fashion, I'm teaming my frock with a sophisticated straw boater by Review, highlighting a lace netting overlay. Swapping an endless carpet bag for a cheery Adorne 3D flower clutch, helps to take this spell bounding look from day – night.
The final flourish is seen through dainty accessories, with eccentric charm, a tape measure and miniature umbrella brooch, a ballerina necklace and starry earrings.
For those seeking a magical escape to the theatre, then this Disney film is the one for you! Get your tickets to Disney's Mary Poppins Returns here!
SHOP THE POST:

Proudly sponsored and sweetened with a spoonful of sugar by Disney AUNZ
Photography By Erin Smith Photography
---