Lace, Lilac Coats & Queen Status
Monday, June 19th, 2017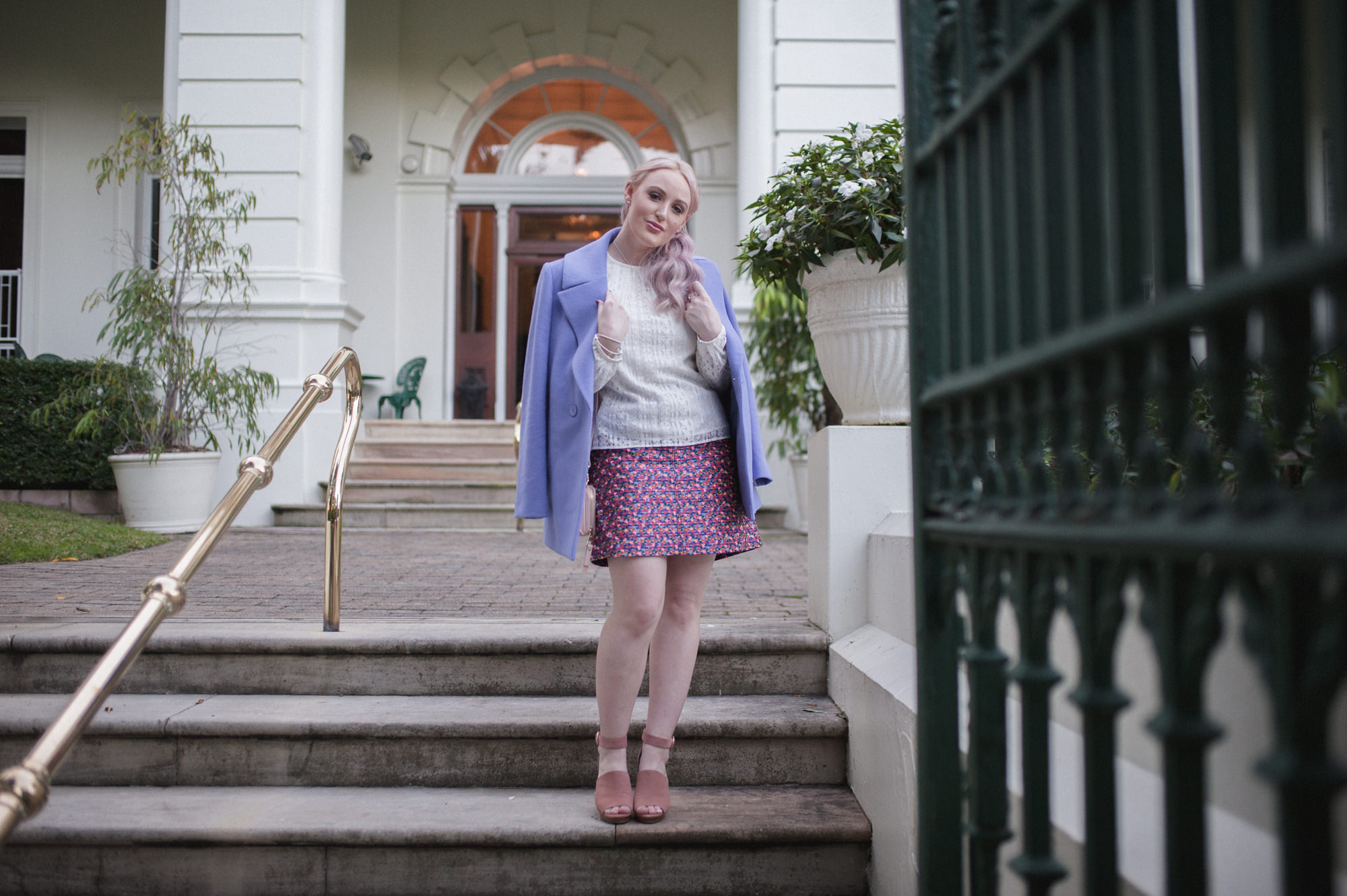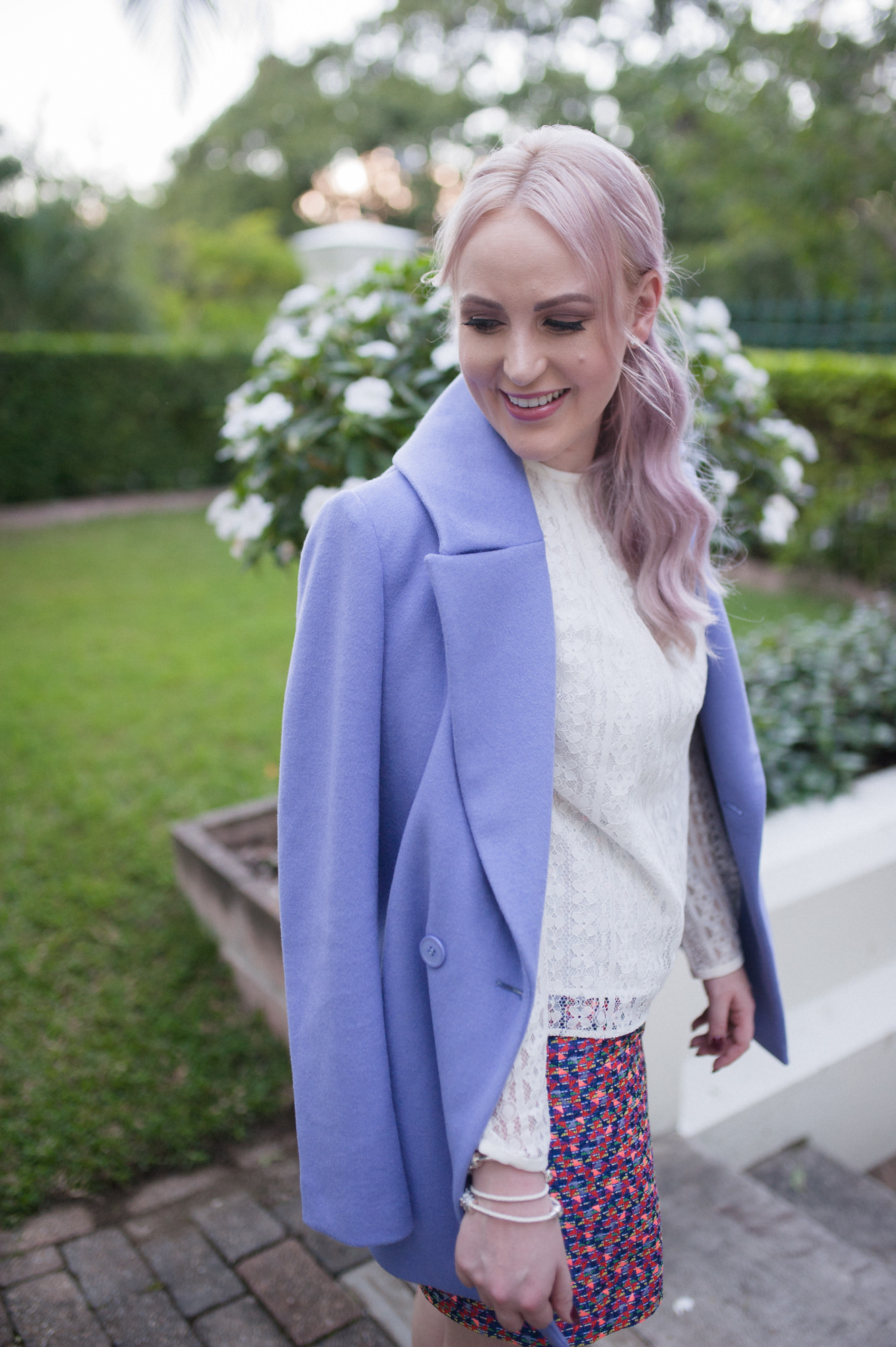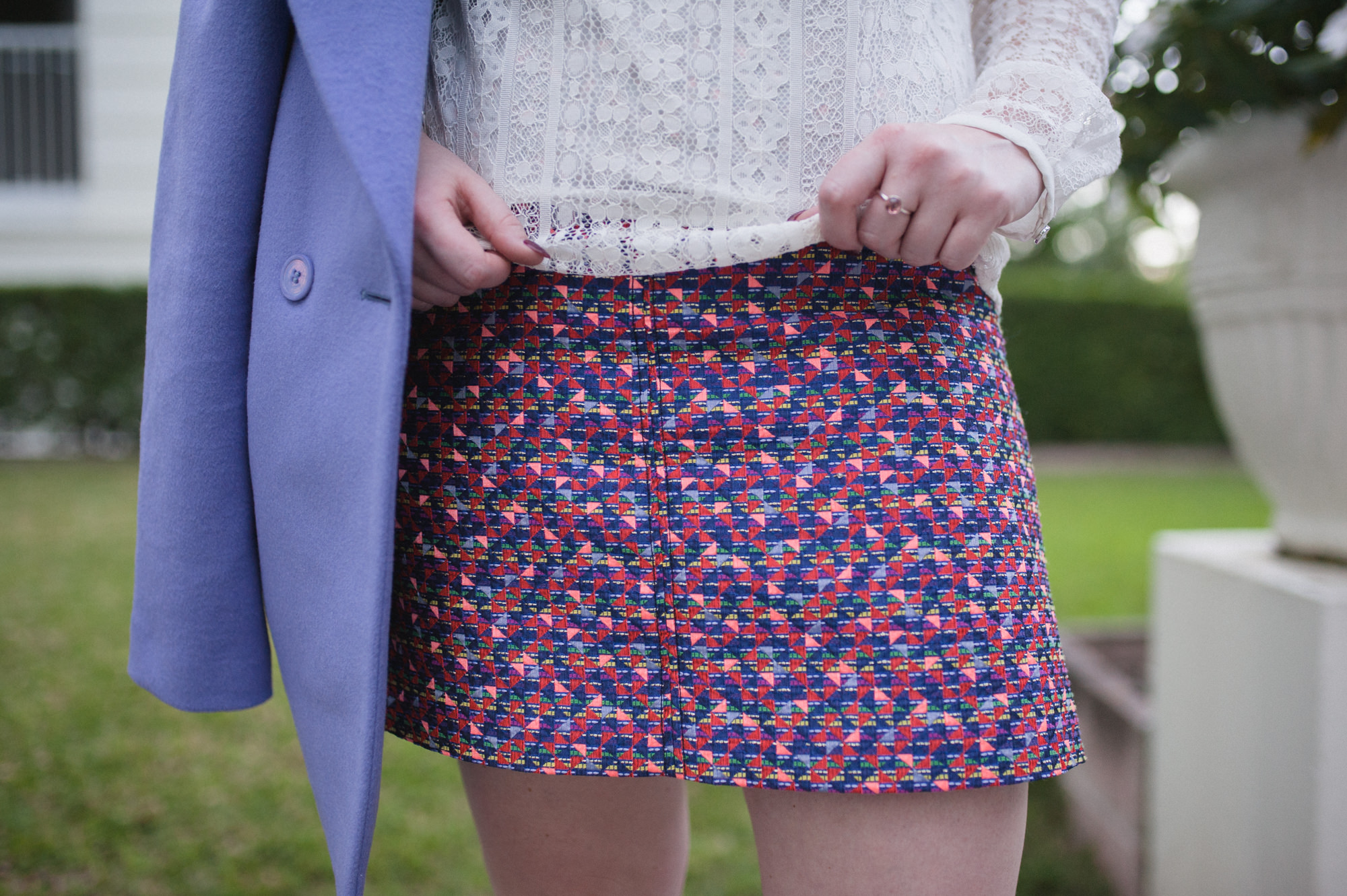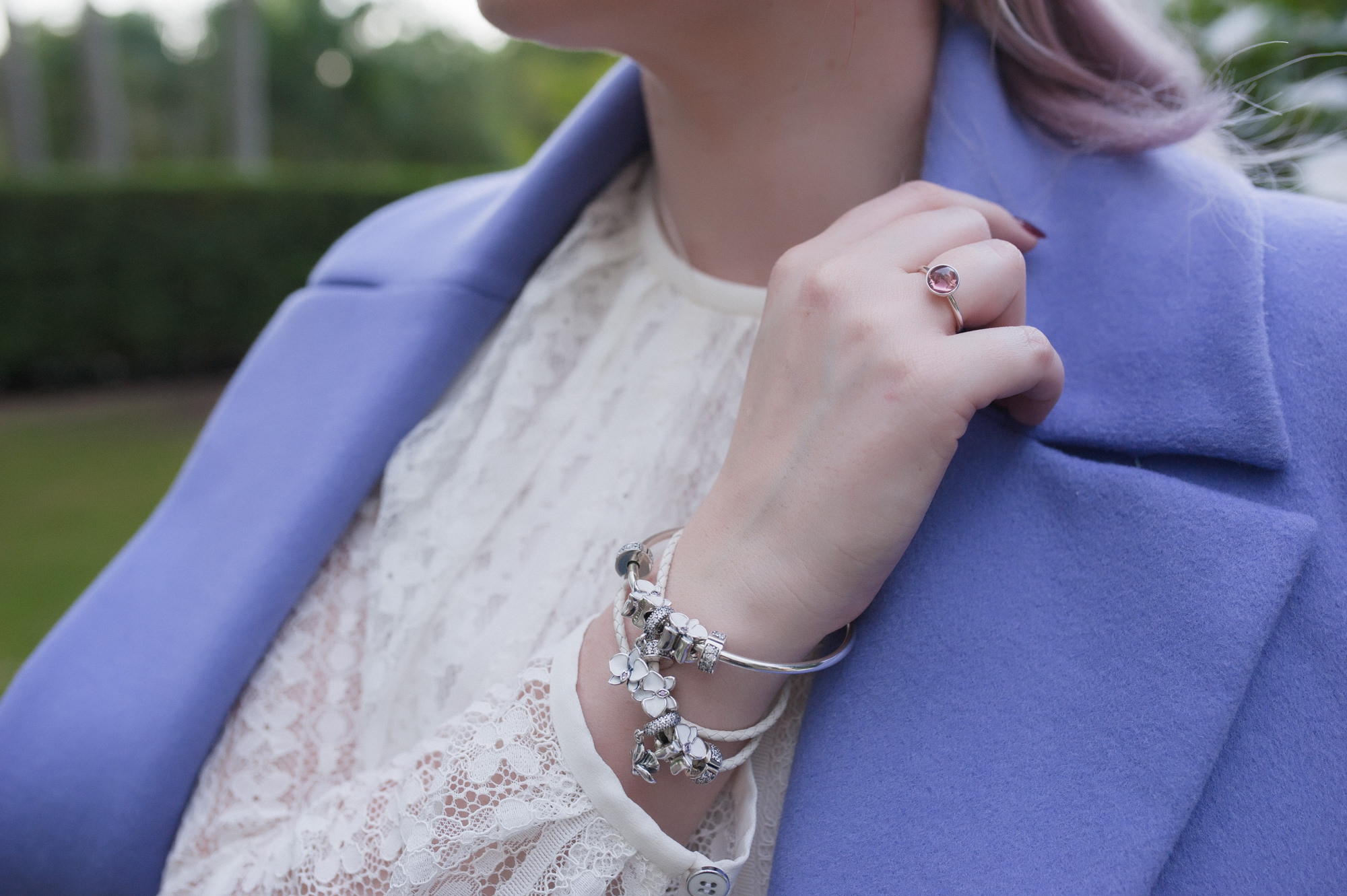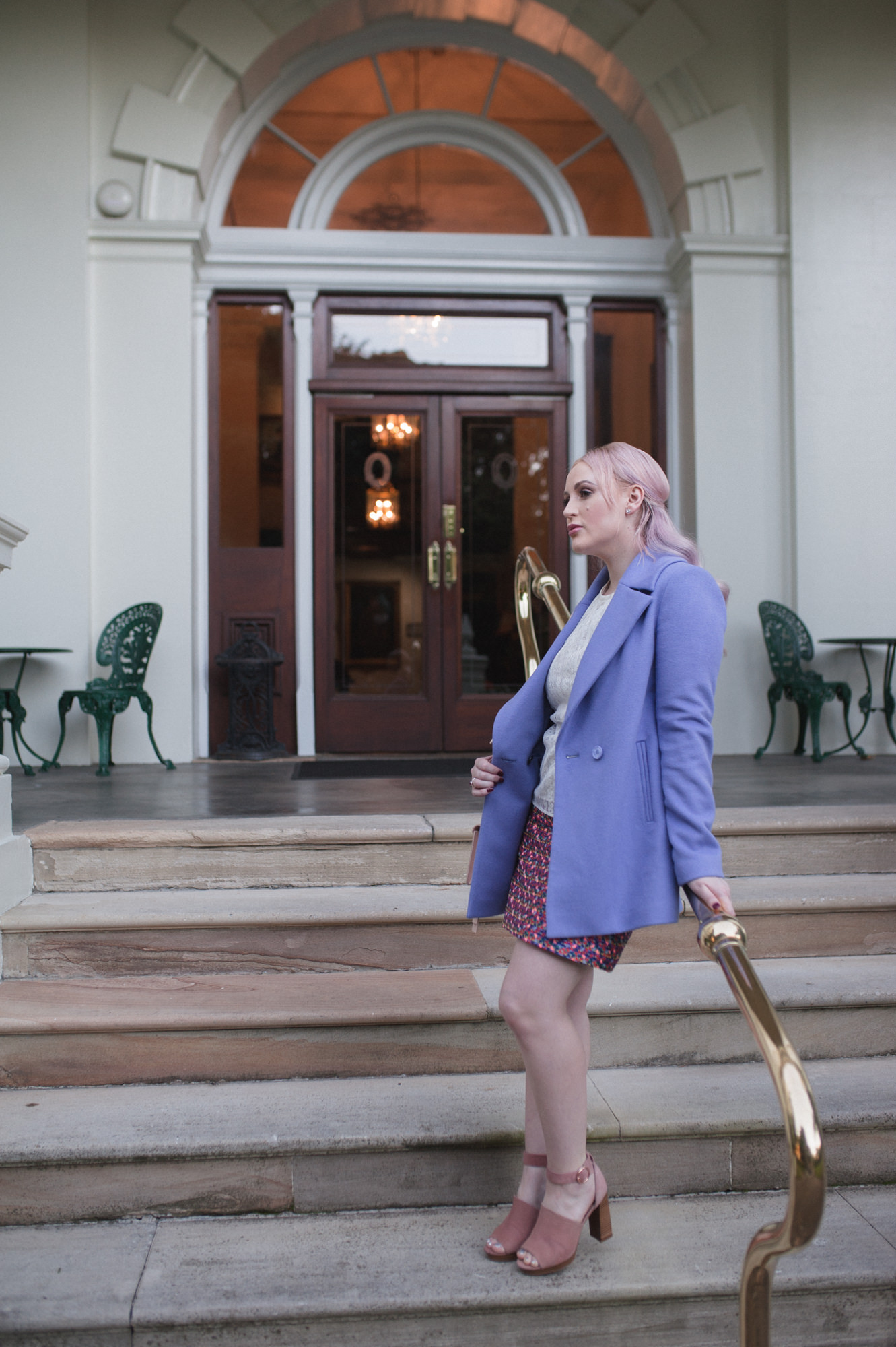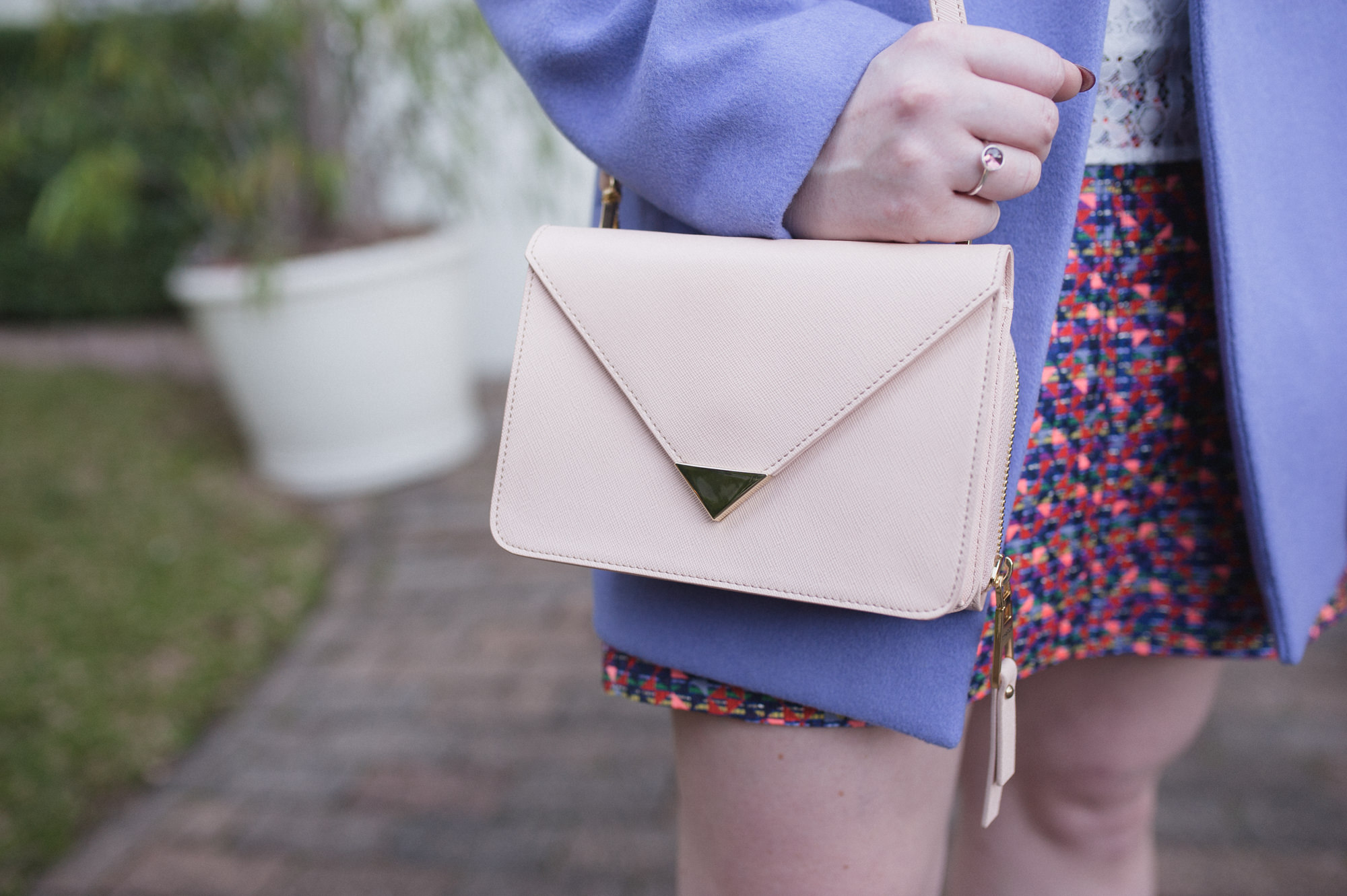 Marcs Nicole Long Sleeve Lace Top, Marcs Triangle Jacquard A-Line Skirt, Marcs Coat, Skin Footwear Bloodstone Blush Heels, Pandora White Orchid Necklace & Earrings, Pandora Ivory White Moments Double Woven Leather Bracelet.
There's a little prep in my step as I flaunt my new Marcs ensemble, a feminine blouse and skirt combination, reminiscent of Blair Waldorf. The only thing missing is a monogrammed BW headband and of course, a Chuck Bass substitute.
The first thing I really fell in love with when styling this little outfit, was the intricate lace detailing seen in this feminine blouse. It also sits beautifully on, allowing for effortless layering on those crisp winter mornings. I'm teaming this piece with a classic A-line skirt, in a playful geometric print. Time and time again I'm reminded just how much Marcs nail their abstract, vibrant and sometimes quirky prints.
The real head turning detail from this look is this darling lilac trench coat (again Marcs). Believe me when I say that this piece is the comfiest, warmest coat that I have slipped on. I also love how this piece falls gracefully, allowing me to sling it over my shoulder for that nonchalant preppy vibe. I'm sure Blair would approve.
SHOP THE POST:
http://rstyle.me/n/cpi77vvedn
---
Blurred Lines
Monday, June 5th, 2017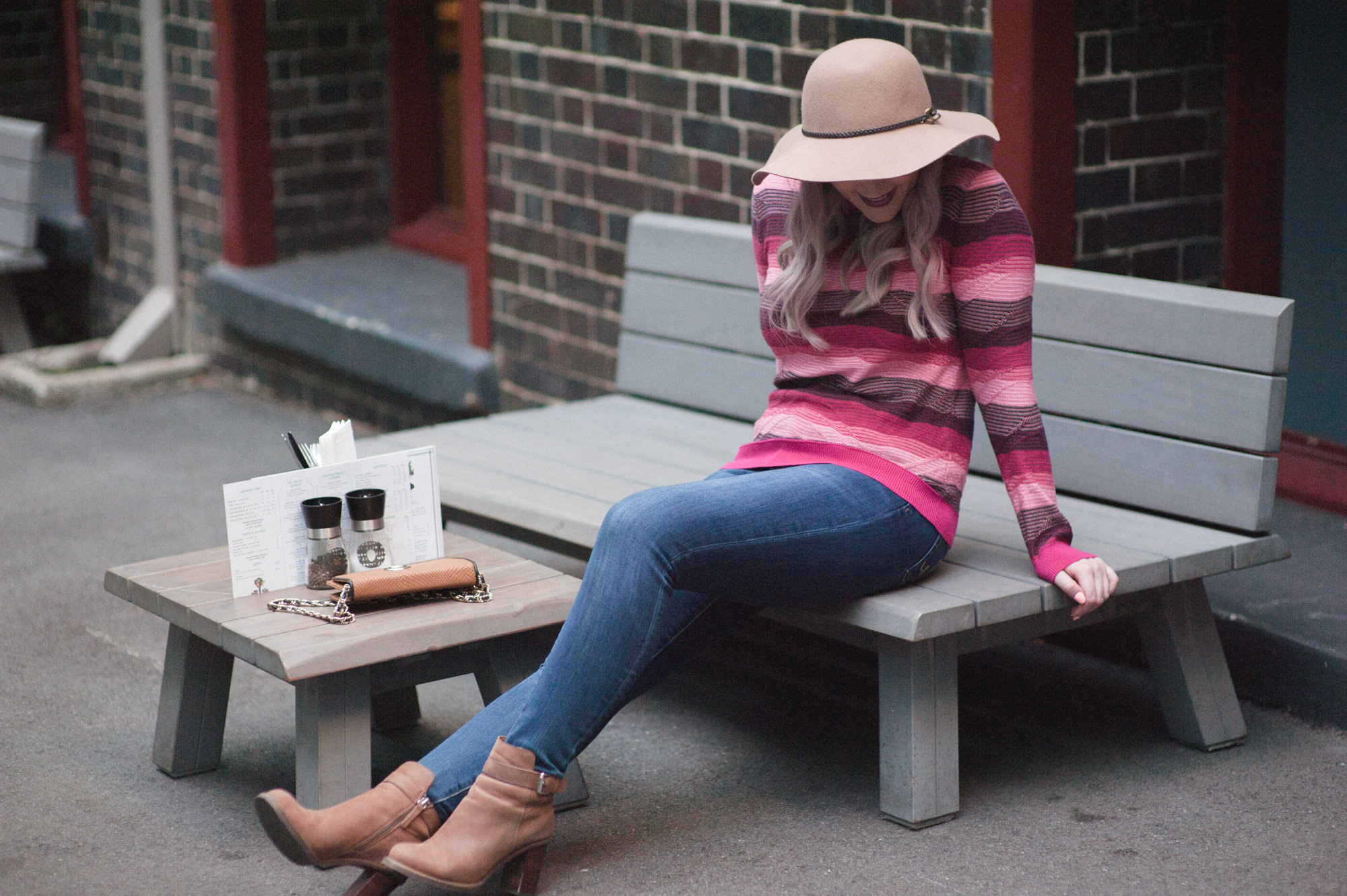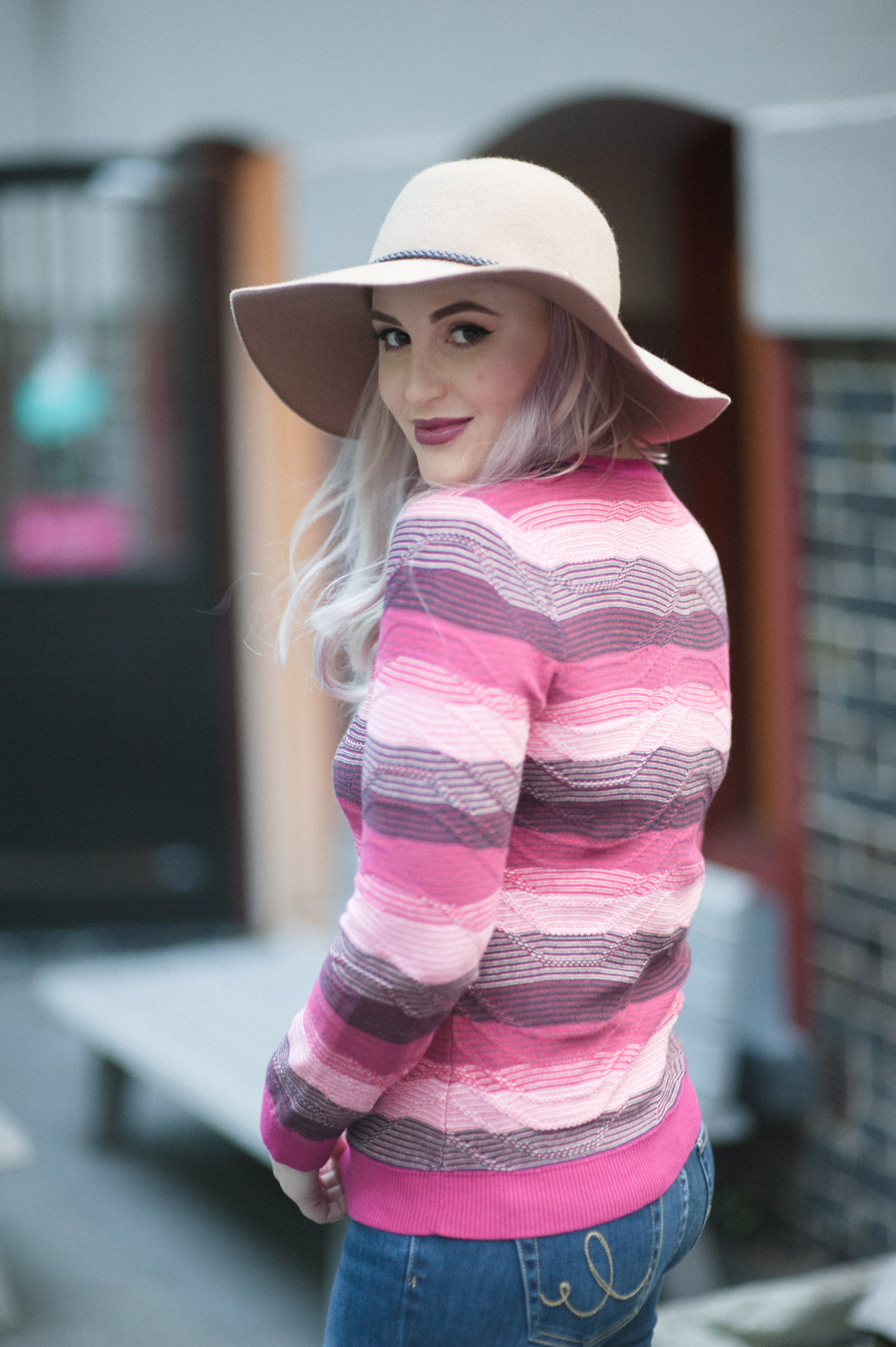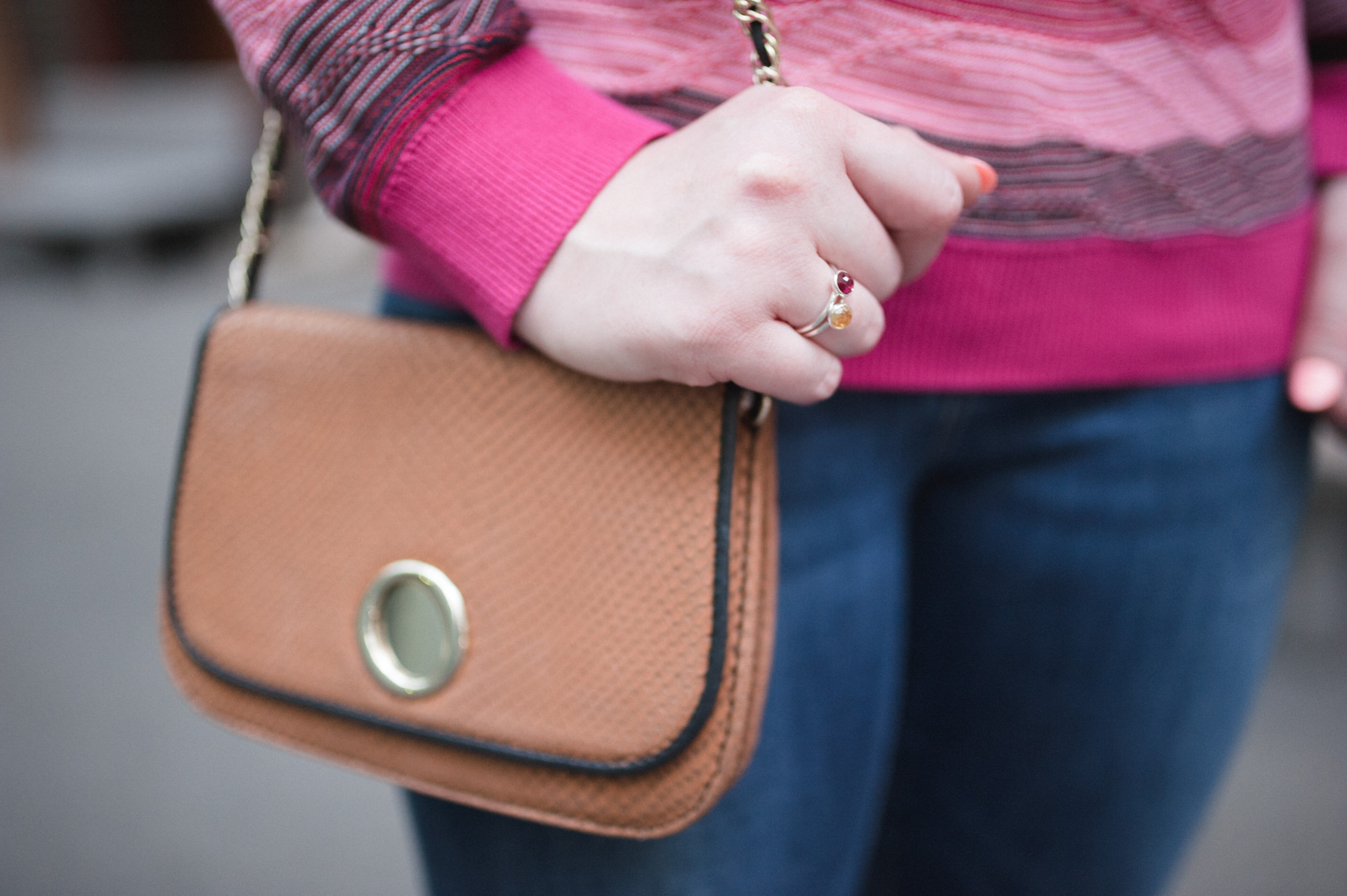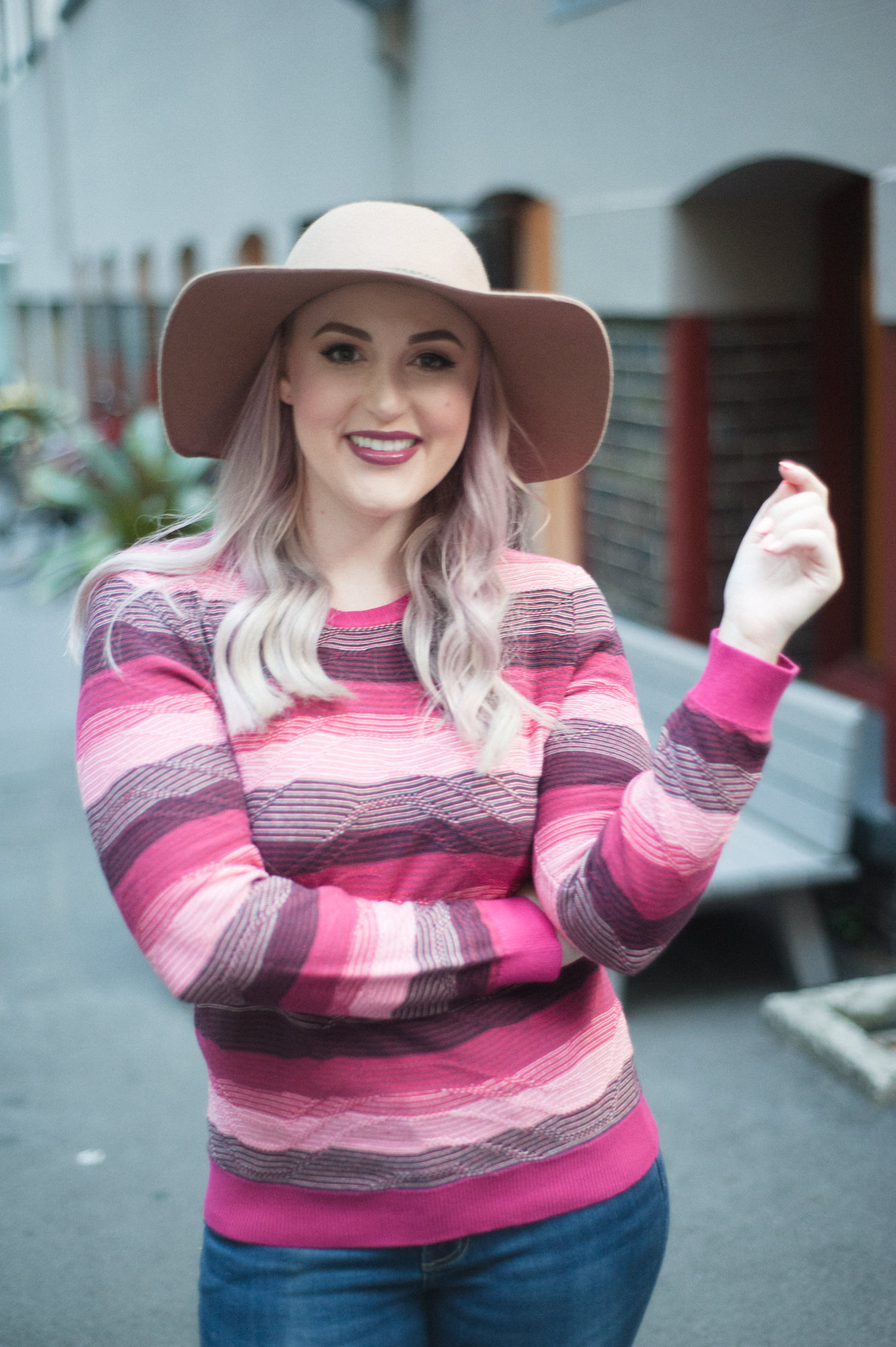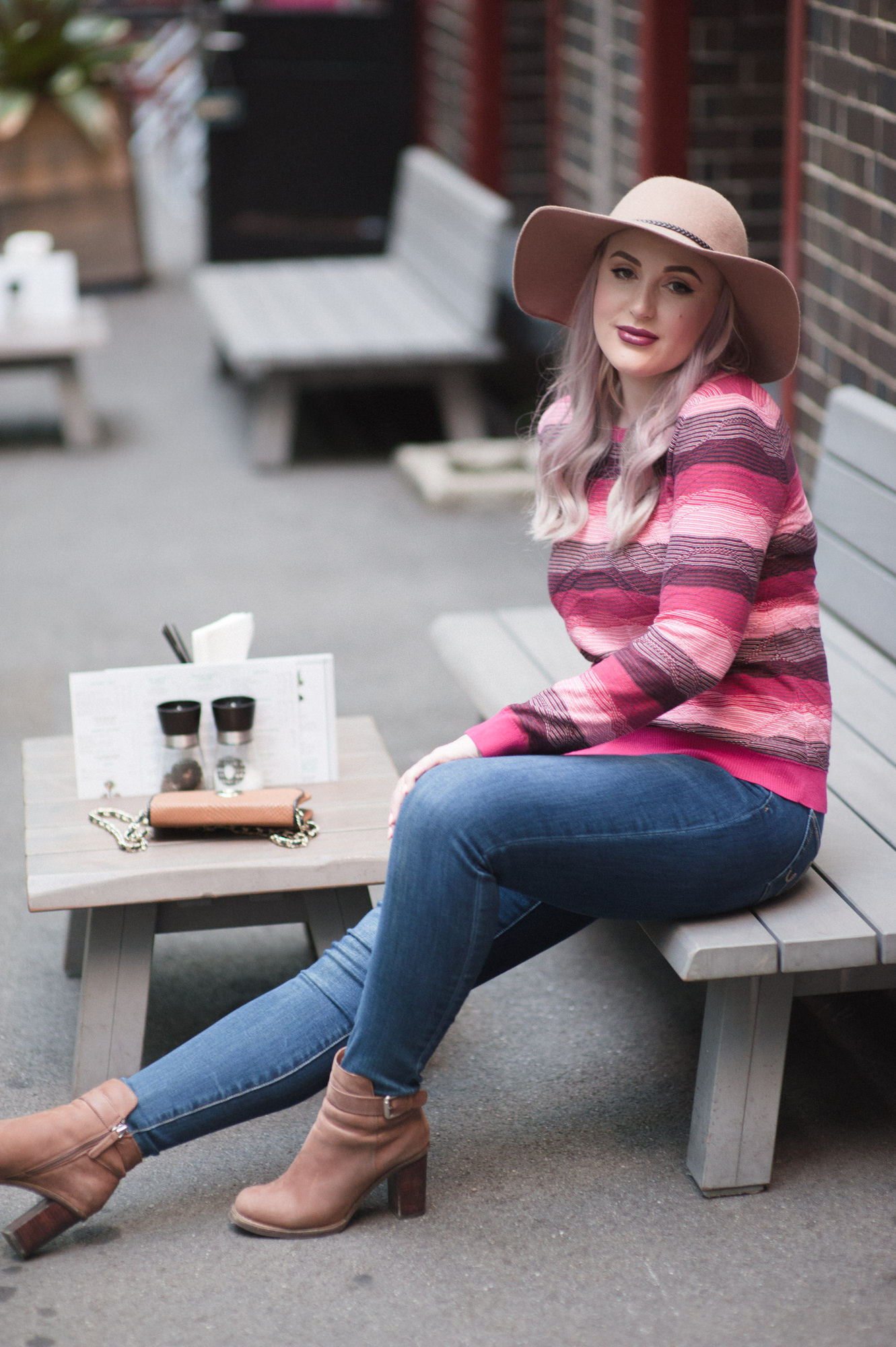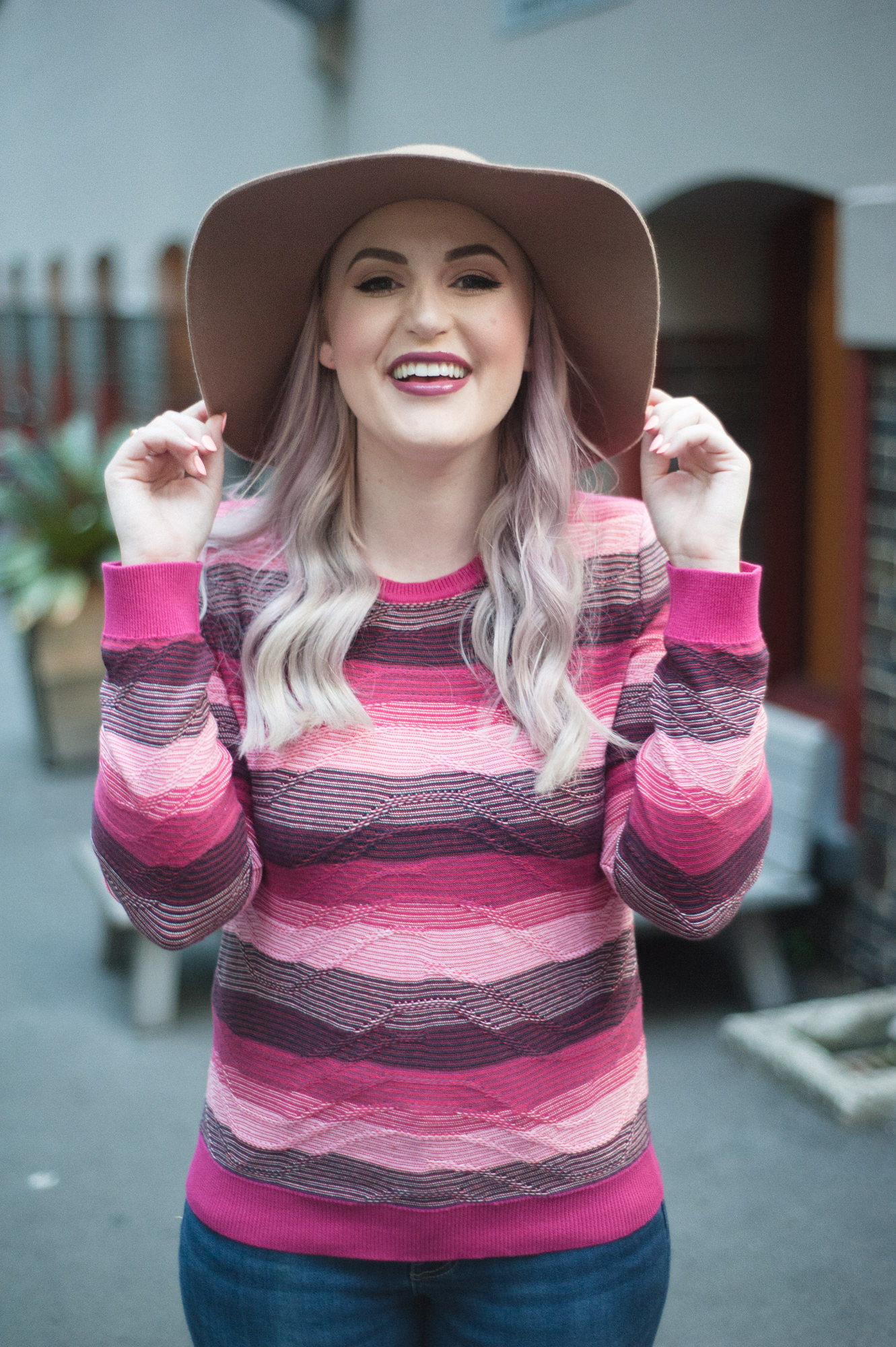 Marcs Blurred Vision Stripe Knit Jumper, Vintage Jeans (similar style here), Jo Mercer Boots (similar style here), Portmans Hat (similar style here), Pandora November Droplet Ring, Pandora July Droplet Ring.
I'm humming a familiar tune as I pull on my new Marcs Blurred Vision Knit, adoring it's daring print of deep berry hues. The perfect pullover for early morning chai lattes, I'm keeping this piece casual with relaxed denim, tan ankle boots and my old faithful, felt hat. If I haven't already convinced you to snap up this piece, then this next piece of info will have you reaching for your credit card. It's. On. SALE! Click click through to checkout – this knit is an absolute steal!
Photography by Erin Smith Photography
---
Kissing Autumn's Sunset Goodbye!
Tuesday, May 30th, 2017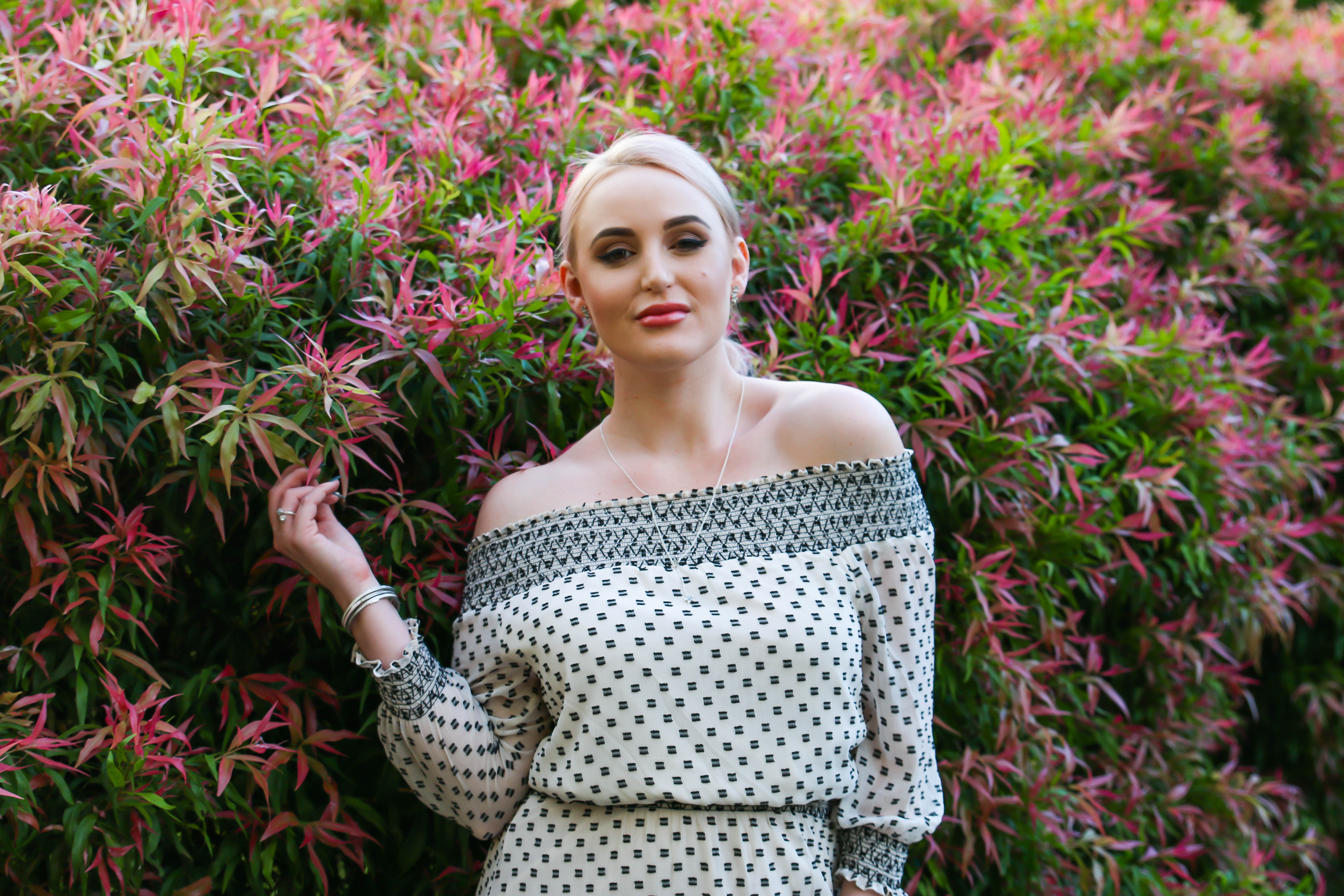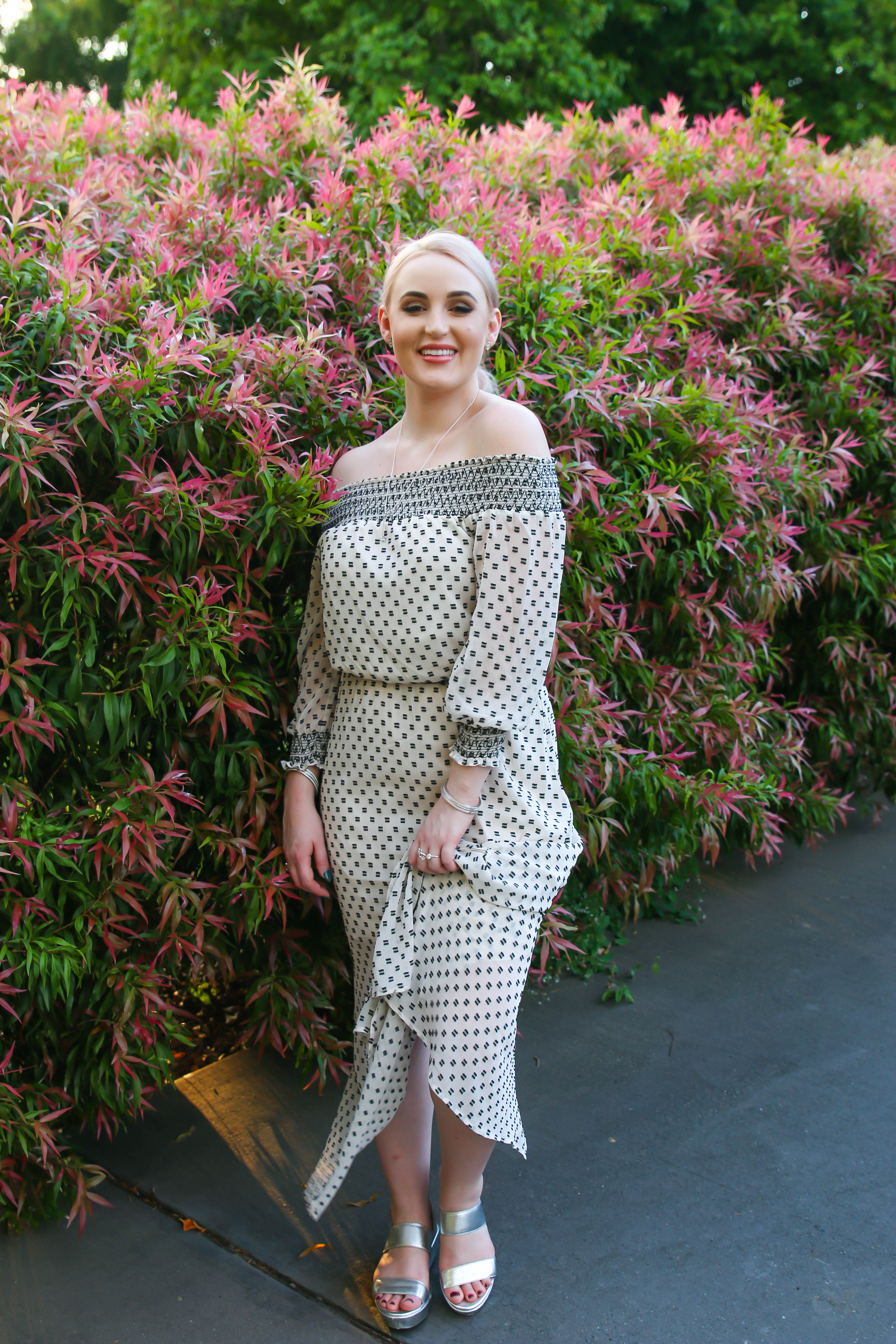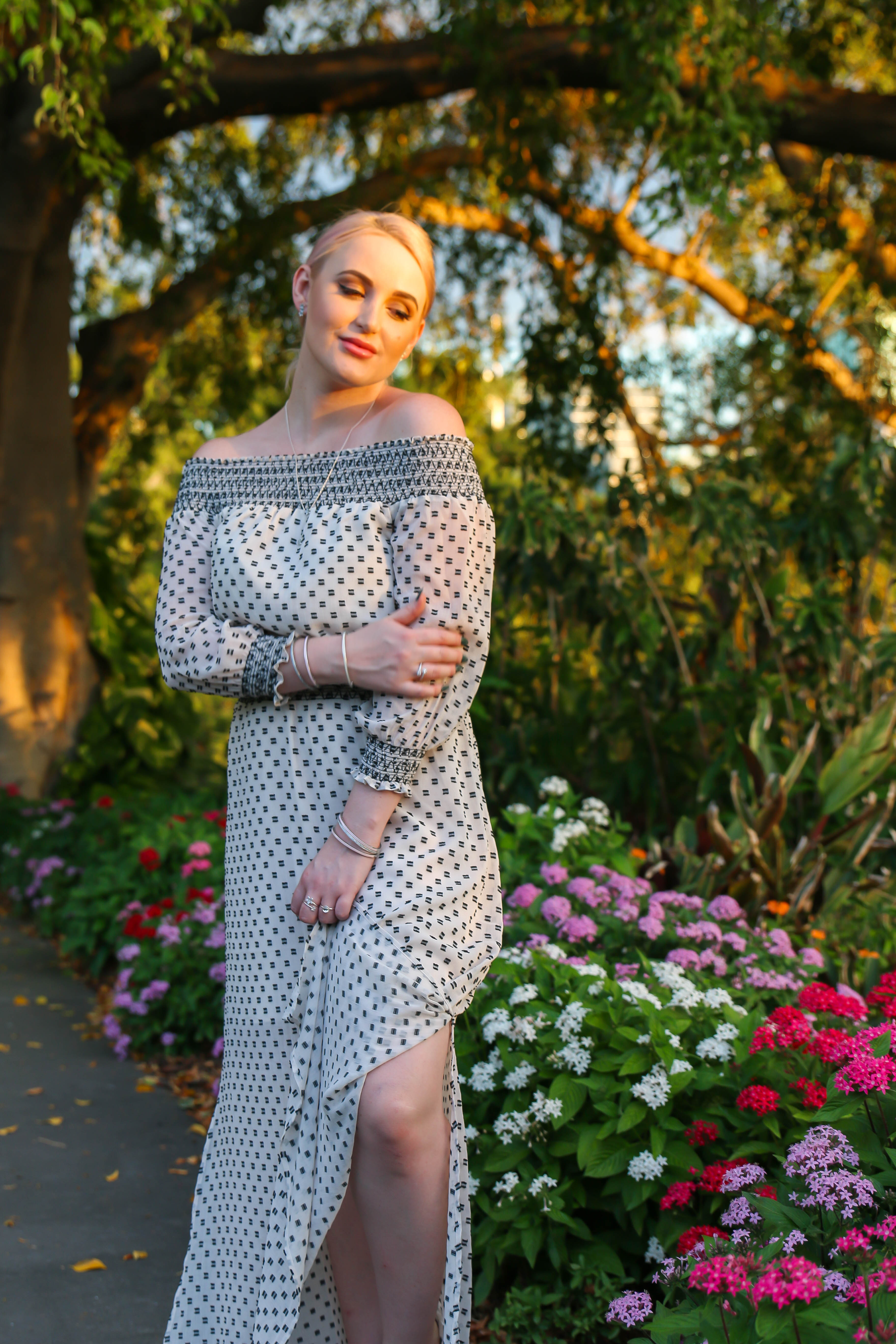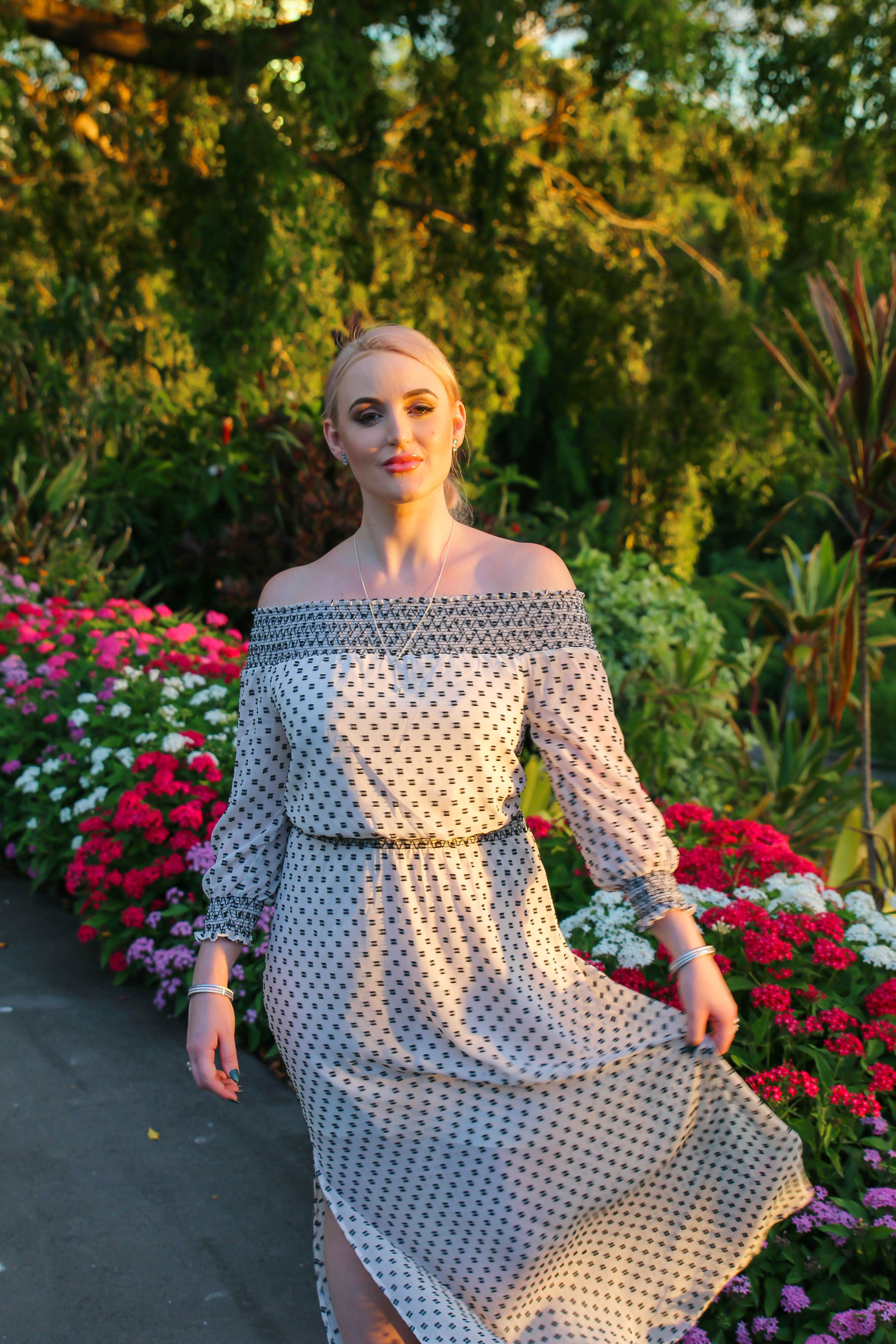 Seed Heritage Bare Shoulder Dress, Wittner Flynn Flatforms, Pandora Dazzling Daisies Necklace, Dazzling Daisy Earrings, Pandora Light Pink Radiant Hearts Bangle, Pandora Air Blue Radiant Hearts Bangle, Pandora Dazzling Daisies Open Ring, Pandora Silver Poetic Medium Droplet Ring, Pandora Abstract Elegance Ring.
There's nothing like farewelling a beautiful Autumn season, then seeking a gorgeous sunset in your favourite maxi. When in Brisbane, keep the layers light, fresh and in a fabulous print, like this Seed Heritage piece. Keeping things short and sweet, for all those social butterflies, of which I am one of, as I dash off to the Baywatch premier!
SHOP THE POST:
Photography by Folk & Fawn
---
Luxe Staycations at Gambaro Hotel
Sunday, May 21st, 2017
Weekend sleep-ins and luxe staycations. Little wanderings and hotel lobbying. Sign me up! Reminiscing on my recent check in at Gambaro Hotel, read on for more details.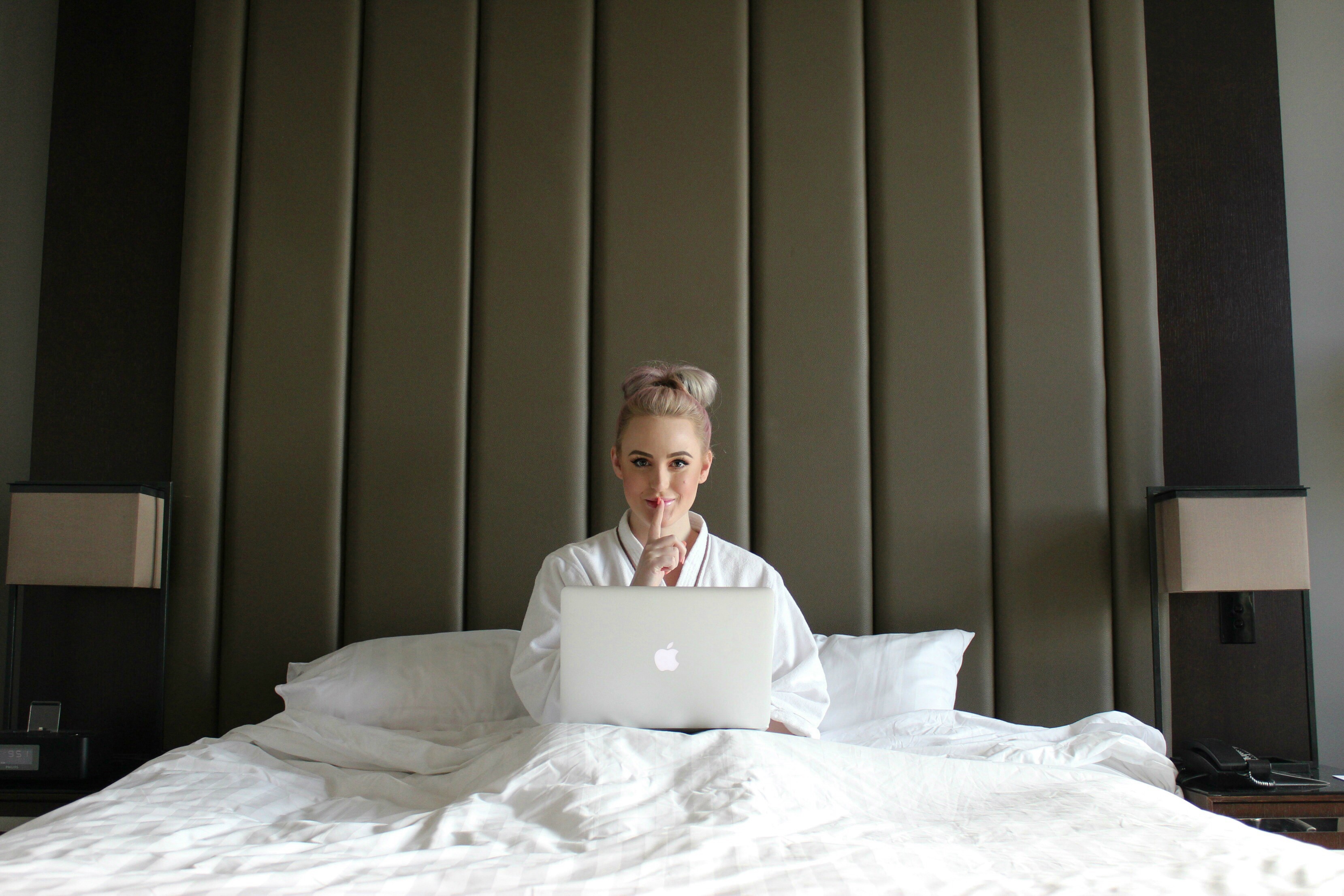 I found myself on Caxton Street the other weekend, travel port in hand, stepping into the luxe foyer of Gambaro Hotel. Cue relaxation mode! As soon as my sequinned espadrilles hit the floor, I was delighted by the glossy textures, marble surfaces and the striking pendant light feature gracing the grand foyer.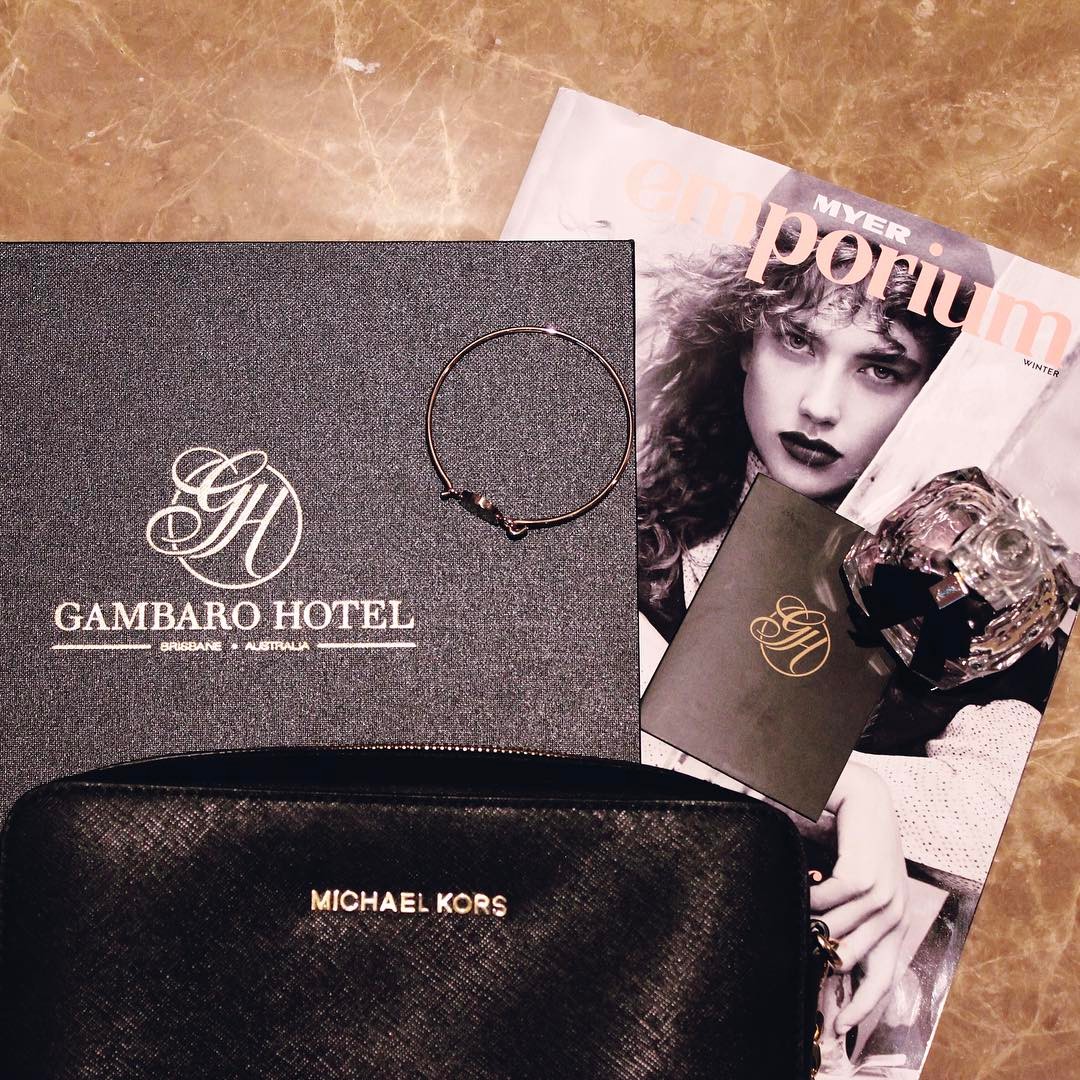 Residing in the beautiful Petrie King Balcony for the evening, I quickly checked out the luxe digs before heading down to The Barracks for something sweet. This delicious Mövenpick creation is a combination of Blackcurrant & Cream, Coconut and Strawberry and yes, it was delectable.
Heading back to the hotel, I managed to catch the beautiful sunset from my balcony, featuring cotton candy skies. A quick trip to Sunset Lounge helped me savour the golden light gleaming down on Caxton Street. So dreamy!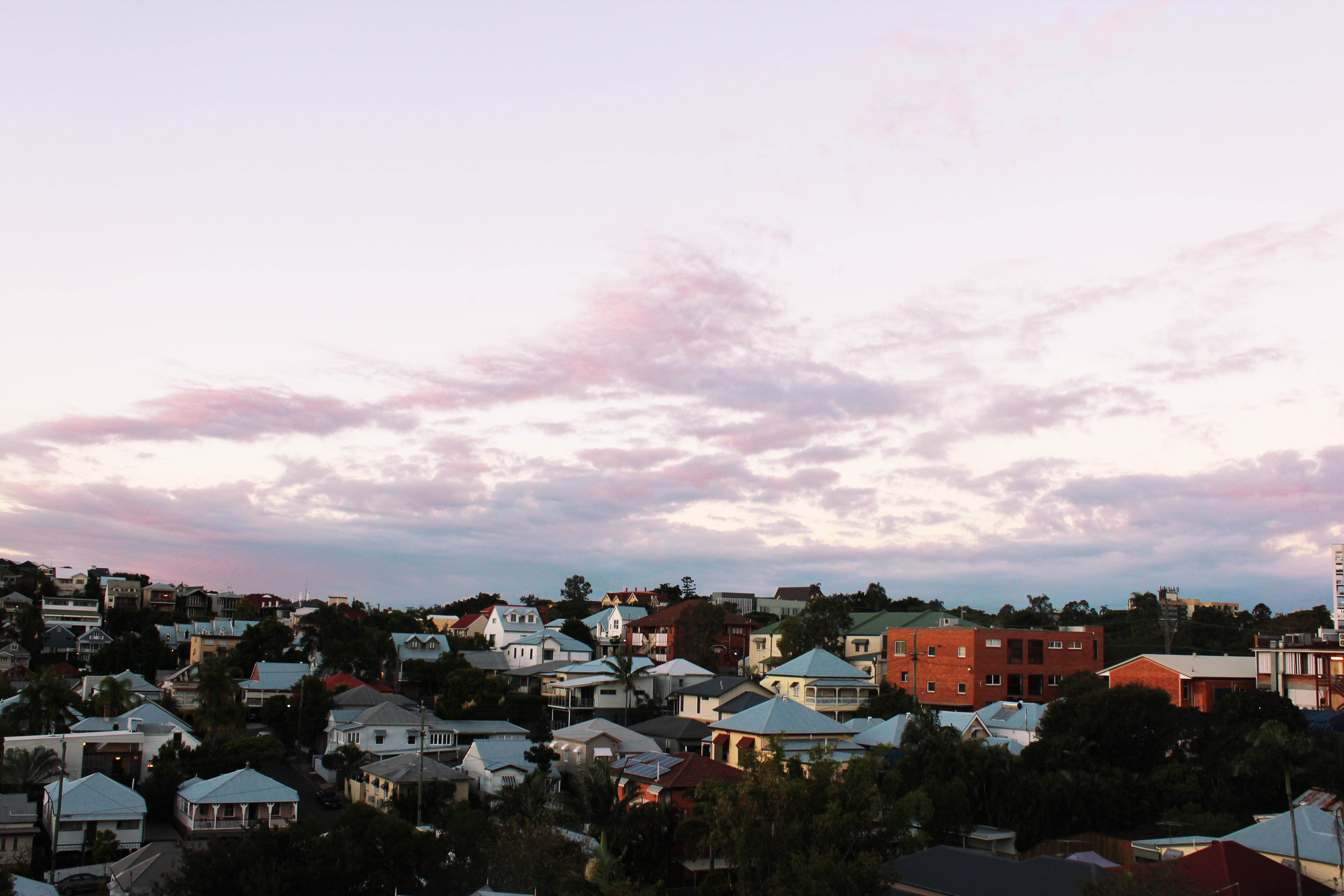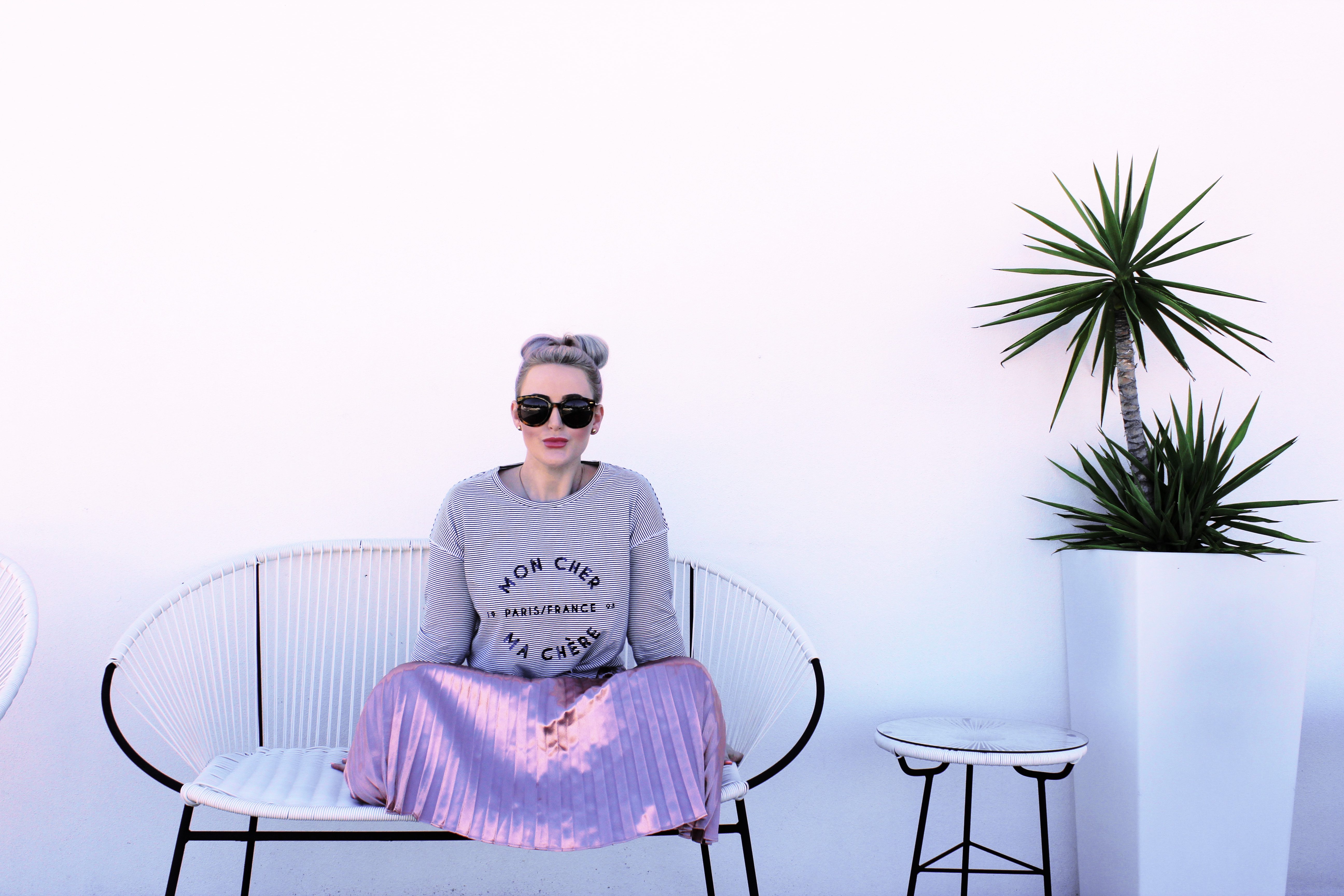 That evening my bestie and I checked into Gambaro's very own Black Hide Steakhouse to taste test their signature steak. I just want to preface this by saying I'm not a massive red meat kind of gal, but I did experience the most succulent Wagyu Rump Cap, cooked to absolute perfection. Ending on a sweet note I indulged in the must-have Rhubarb and Orange Crème Brulée. Superb!
After a leisurely morning in bed and a later check out, I strolled down to The Barracks and grabbed breakfast to go (Charlie's Raw Squeeze), before becoming immersed in the cutest little boutique, The Robe. Filled to the brim with the cutest little knick knacks, The Robe is an eclectic little mix of treasures and trinkets.
While my stay was short and sweet, my staycation was everything I needed – lavish, indulgent and relaxing. Brisbane fashionista's put Gambaro Hotel on the lust list for your next staycation or book your suite here!
---