How To Grow Your #InstaGAME!
Sunday, May 22nd, 2016
Pop the champaign, I'm kicking goals this year starting with the BIG 10K on Instagram. Ok, so in Instaland it's a small drop in ocean, but Sara Donaldson of Harper and Harley once told me that your first 10,000 followers is your hardest to achieve and she wasn't wrong let me tell you! After much trial and error, I've upskilled my #instagame and I'm ready to share my little secrets with my favourite TBS readers to help you reach the same milestone!
1. Don't be like the rest of them darling! I can't tell you how many "minimalist and monochromatic" feeds I stumble across on a daily basis, but I can tell you I instantly disengage. To stand out you need to separate yourself from the pack and showcase your personality, style and little quirks. Whether it's a selfie with spunk, or a detail shot of your favourite outfit, keep your feed unique and true to you!
2. Get to know your audience… This one is integral for your engagement as you need to understand what it is your audience "wants" from your feed and what is likely to insight a good engagement. What I deduce from my most liked media, is that my followers love close up snaps of myself showing off cool hairstyles and bold makeup choices. Log into Iconosquare and access your most liked media for an insight into your audience engagement.
3. Act global, think local. Remember this little ditty? Definitely applicable to the gram! Show your support to local business with a friendly follow and before you know it you'll have a fresh roll of new followers! I make a point of following Brisbane businesses that align with my industry including hairdressers, makeup artists, stylists, local boutiques and shopping centres – did I mention this is a fabulous little networking tool for future collaborations?
4. Aspiration vs Relatable. Your feed should be the perfect balance of aspirational and relatable content – after all there's no fun in following a feed that is unobtainable (TSwift being the only exception). When curating my feed I feature relatable content like: outfit snaps, delicious treats from bakery visits, on point quotes, and intersperse the occasional aspirational content: couture, shoeporn, travel and luxury items.
5. A picture paints a thousand words…but captions scream personality! Don't scrimp on the witty captions, you have no idea how much this drives engagement with your audience. I try to keep my messages short and sweet, personal and professional and applicable to the image itself. I also recommend asking open ended questions to insight engagement from your audience.
I'de love to hear your tips and tricks cuties! What do you find is working for your #instagame? Let's chat strategy in the comments below!
---
Autumn's Staple: That Caramel Vest
Sunday, May 15th, 2016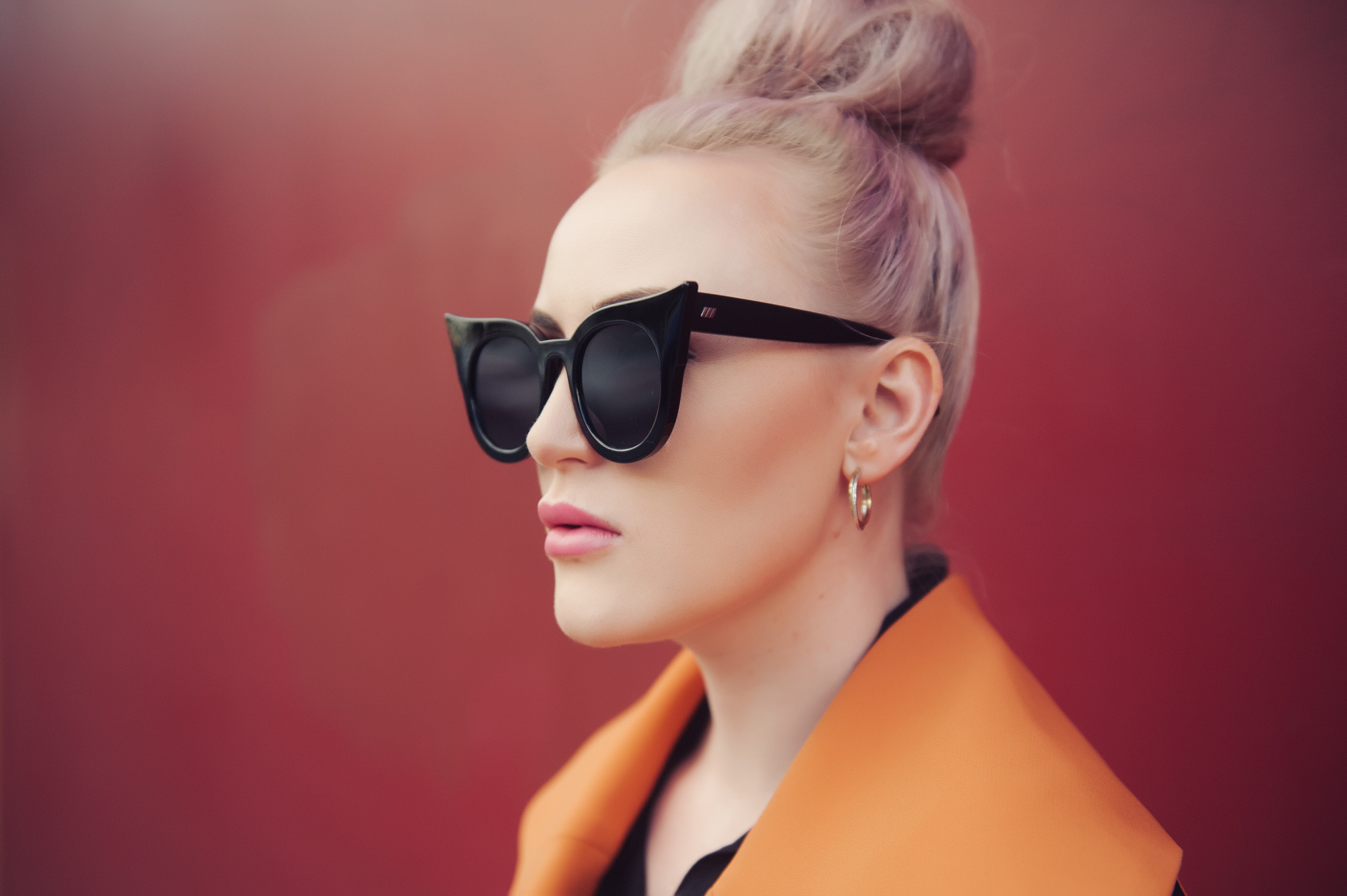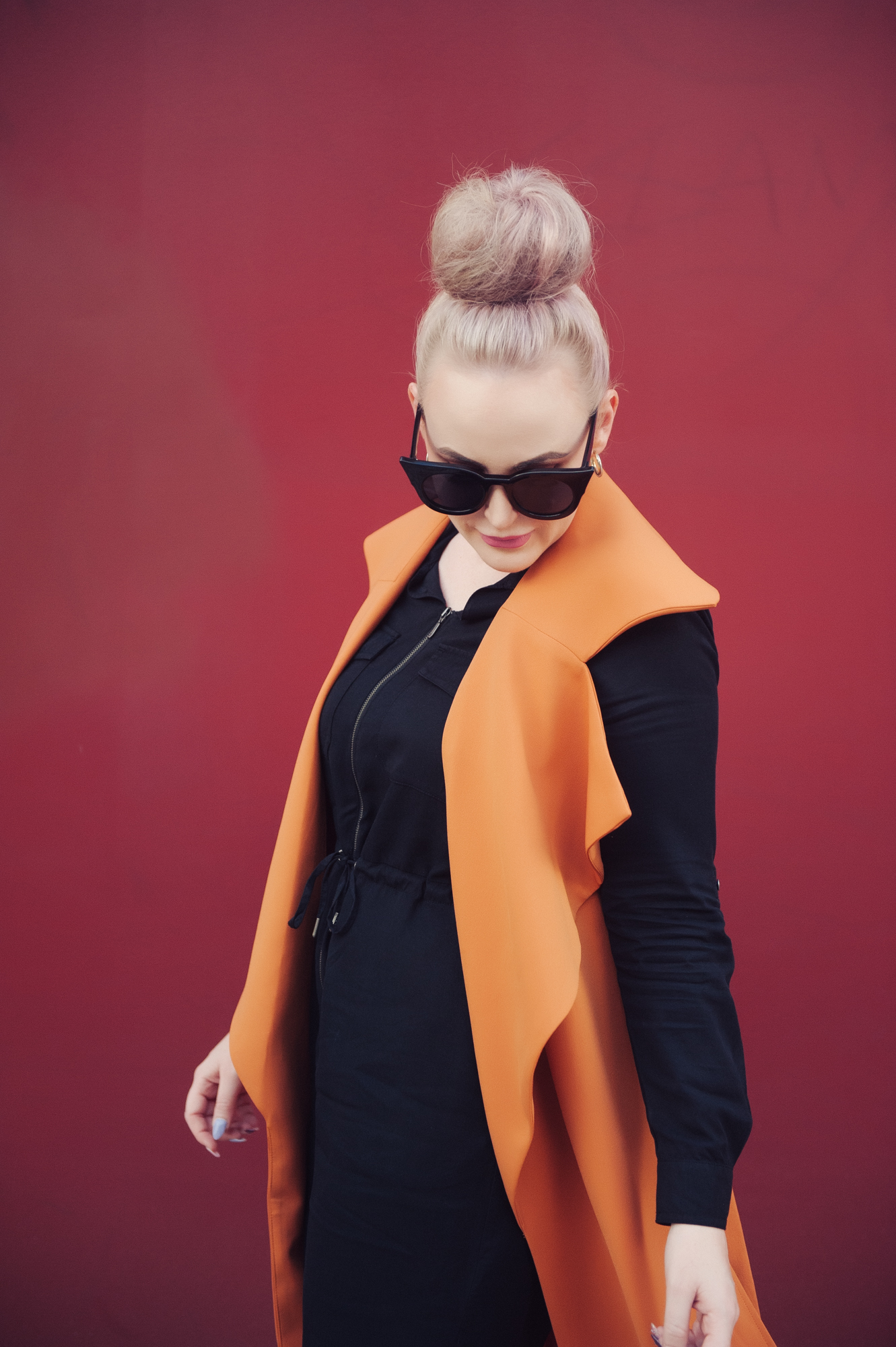 French Connection Utility Dress, Seduce Kick Drum Vest, Jo Mercer Alona Croc Boots, Le Specs Flashy Shades.
We experienced our first of the chilly temps in Brisbane late last week, and I for one couldn't be more excited! To celebrate, I'm bringing out the layers, starting with the must have item of the season: a Caramel Vest. Worn oh so casually with a pair of boyfriend jeans, or effortlessly thrown over a tunic, I'm ready to reveal my little tips and tricks to styling this staple, featuring new season Seduce.
1. Nothing contrasts against this colour, like a clean black canvas. Such a rich, pigmented colour should only be emphasised by a strong base colour – that's why I turn to classic black.
2. Booties are always a great choice. No Autumn outfit is complete without a cheeky pair of ankle boots, so keep a peeper out for a versatile pair, like these black, block heeled babies.
3. Ties are optional. What I love about this particular vest is the optional tie, which completely changes the look of this piece. Wear open for a relaxed, casual vibe, or create a loose bow for a more polished, refined look.
4. Explore length. A 3/4 vest is a great way to explore different lengths, and emphasis clean lines. I find a shorter hemline helps to create the look of longer pins, which is a definite advantage for this 5 ft 2 fashionista.
I would love to hear how you would style this little number in the comments below! I'de also love for you to subscribe (via the menu) to my fortnightly style guide, for little tips and tricks, industry trends and sneaky previews to future posts! You know you want to…
SHOP THIS LOOK:
Photography by Erin Smith Photography
---
How To Plan A Weekend Away With The Bestie
Tuesday, May 10th, 2016
If there's one thing I love to do on a weekend, it involves packing a little overnight bag, downloading my latest jam (Hilltop Hoods Restrung Album) and heading on a little road trip out of Brisbane. This time, I've got my bestie Ally in the front seat, as we prepare for a fabulous girl's weekend away, soaking up all the Gold Coast has to offer. So here, are my top tips for a weekend away with the bestie!
Firstly, you'll need a trendy little car to zip around in, like this gorgeous Renault Clio. Partnering with Renault Australia, I couldn't be more excited to test drive this chic, European model for the next two weeks. What I'm loving about this car, is it's spacious design and luxe interior, which allows for a comfortable (and stylish) road trip. With a bass system installed, I'm excited to crank 1955 and perform a little rapper tag with the bestie like it's karaoke hour! It's amazing how quickly that hour flies by when your ridin' in the Clio!
Upon arriving to your luxe destination (Q1 Resort and Spa), check out the fresh digs and unwind with a glass of wine. Time to pop the Moet, champagne hour starts at sunset with a sensational ocean view. For a light nosh, I recommend pairing your pre drinks with a gourmet cheese platter as you start dolling up for dinner.
Style a sexy little LBD and head straight to Tedder Avenue for a classy dinner with your main girl! Here, Ally and I indulged in a delicious Indian feast at Goa Indian Fusion, and we highly recommend the Bugs Goorur-e Dariya – simply divine!
Ready to kick on to a classy bar for a boogie? Make sure you check out Stingray Bar & Lounge, an industrial chic cocktail bar, nestled into the Q1 foyer. Presenting the perfect location for a girl's night out, this popular hangout has a decadent cocktail menu and plays a great selection of 90's RnB, including Michael Jackson classics.
If there's one thing you MUST do on a girl's weekend away, it's check out the local markets. Rising early, Ally and I made the trip to Burleigh to check out The Village Markets. We rummaged through precious trinkets, boutique labels, quirky crafts and fresh blooms, to bring a little Burleigh charm back home.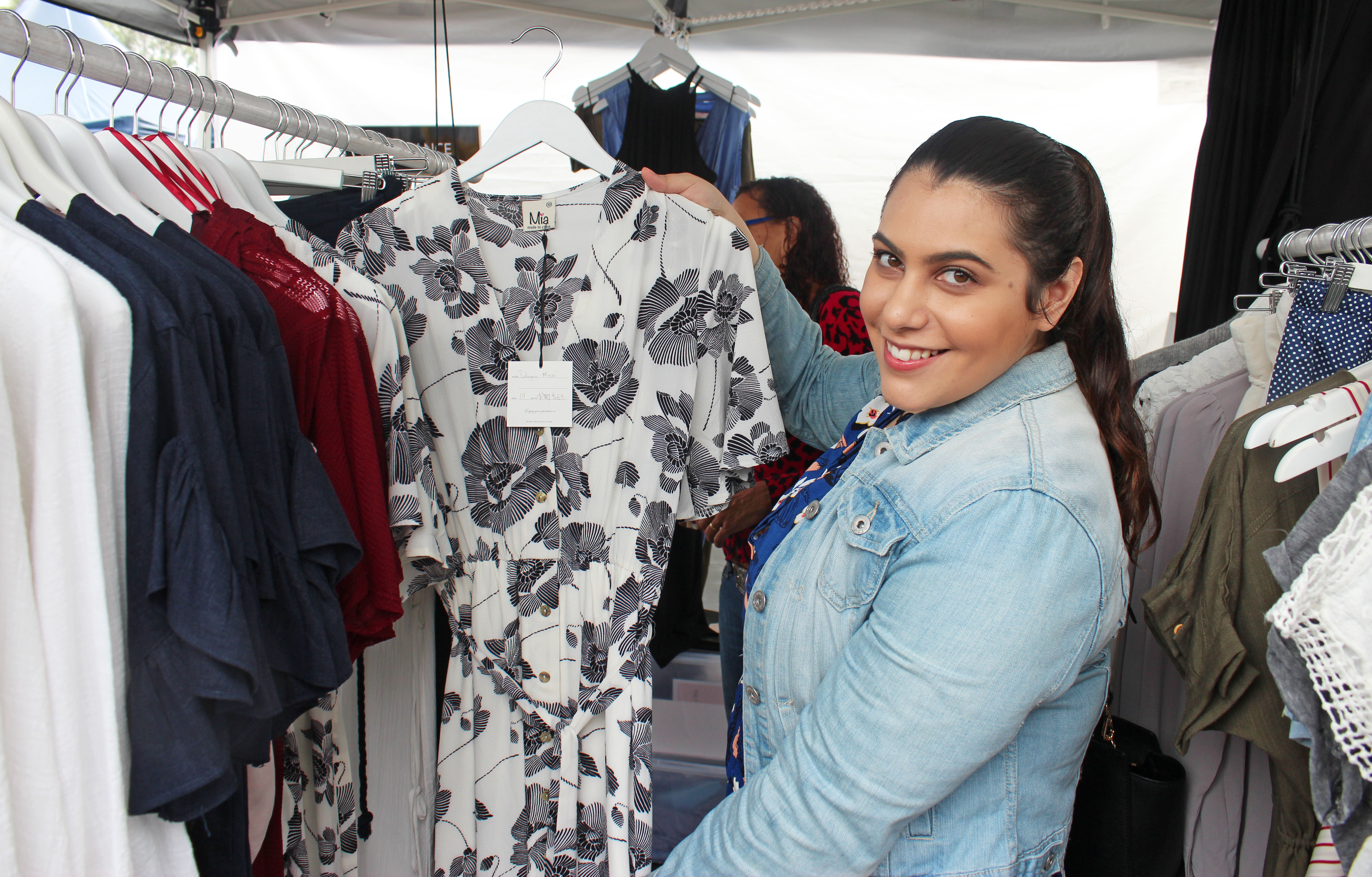 Feeling a little fabulous in these killer shades!
How darling are these fresh sun flowers that we picked up from our friends at Ellee Jay Floristry?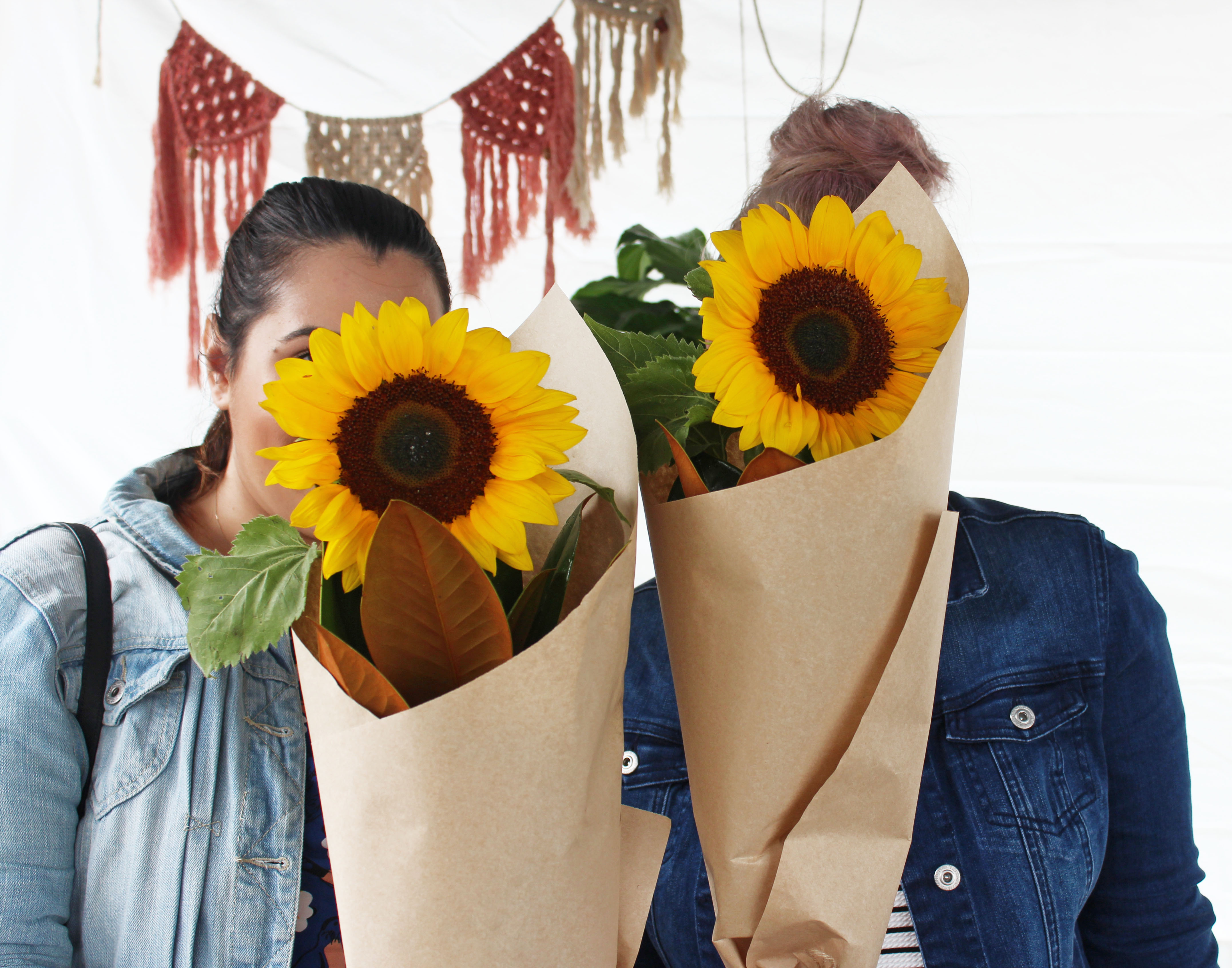 Admiring our little market haul, which fits perfectly into the spacious boot of the Clio. Unbelievable to think that two suitcases lie underneath our quirky finds – did I mention I love this car?
After a fresh juice and a naughty snack, it's time to hit the road again to avoid the afternoon traffic. It's been a spectacular weekend away with this gal, one that we'll probably reminisce over a cosmo next weekend!
I'm dying to hear your tips and tricks for a girls weekend away, whether it's an amazing cafe on the gold coast or suggestions for a road trip playlist, leave your comment below!
*Sponsored post in collaboration with Renault Australia
---
Logies 2016 Best Dressed List
Sunday, May 8th, 2016

The Aussie starlets hit the red carpet for the Logies, wearing nothing but the best of Australian couture. From exquisitely laced gowns to show stopping backless features, the red carpet boasted decadence, sophistication and a serious sway towards lace fabrics. Here are my Top 4 Best Dressed Logies 2016 Beauties.
Rebecca Judd in J'Aton Couture
Rebecca Judd is having a seriously Cinderella moment in this spectacular gown! From the luxe, sparkly bodice to the volumised tulle skirt, she certainly looks every bit the belle of the ball.
Delta Goodrem in Paolo Sebastian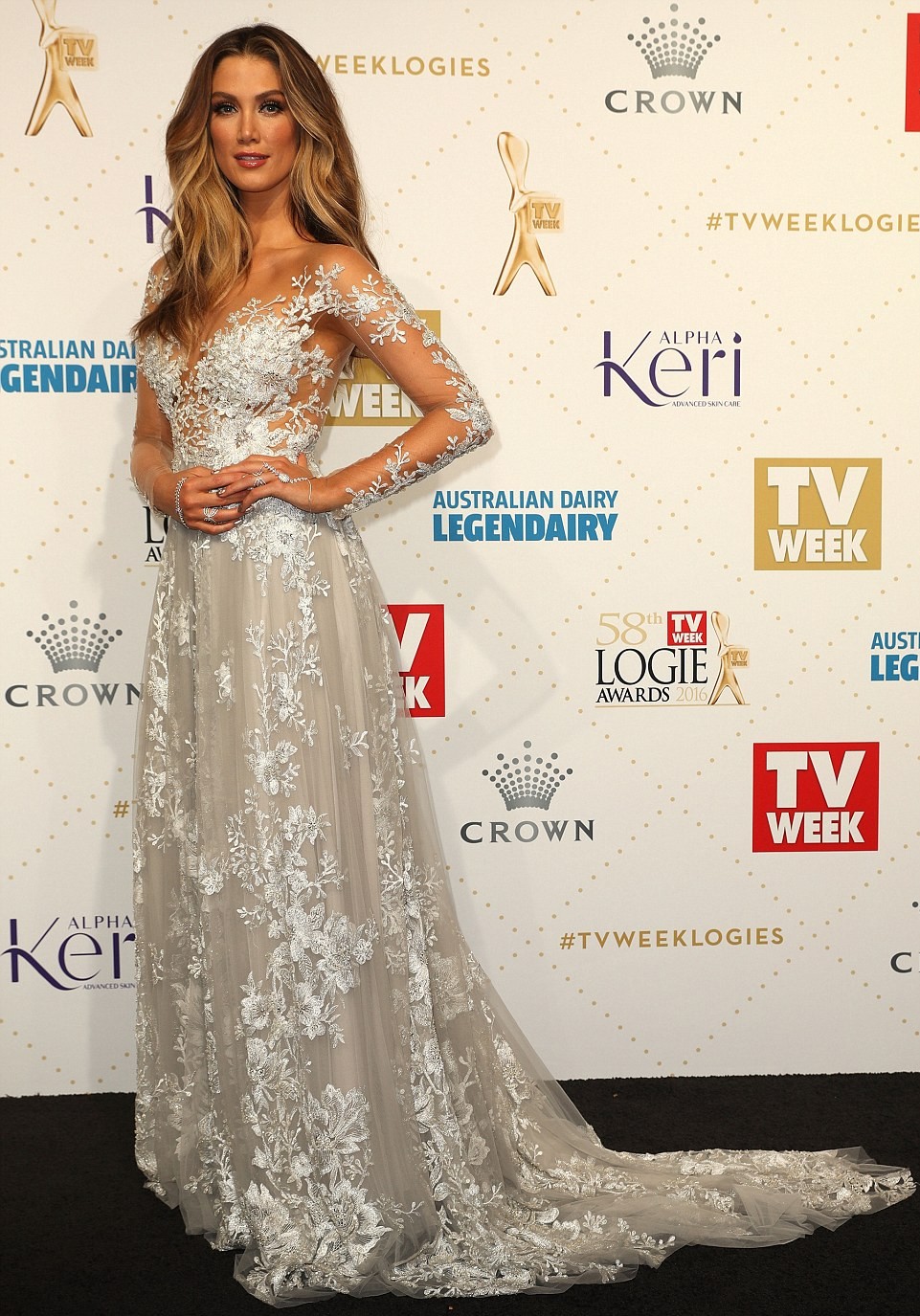 The Aussie songstress looked every bit the ethereal angel in this embellished Paolo Sebastian number. I'm absolutely in love with the sheer details and delicate floral lacing, but that floating train – divine! A strong colour choice for Delta, the silvery tones really sparkle against her flawless, glowing complexion.
Carrie Bickmore in Paolo Sebastian
Sophisticated, striking and sexy, Carrie Bickmore is totally slaying in this embellished ebony gown. With a flattering fit, this slinky silhouette shows off Carrie's serious #bodygoals, reminding us that this blonde beauty can do no wrong on the red carpet.
Megan Gale in Paolo Sebastian
Megan Gale rose quickly to the best dressed list, wearing an exquisite lacy gown in a sultry shade of red. With just the right amount of cutaways to still look demure, Megan rocked an impressive side split, highlighting her leggy stature.
Aussie fashionista's, I'de love to hear who topped your Logies 2016 Best Dressed List in the comments below!
---