Shifting Spirit
Sunday, January 25th, 2015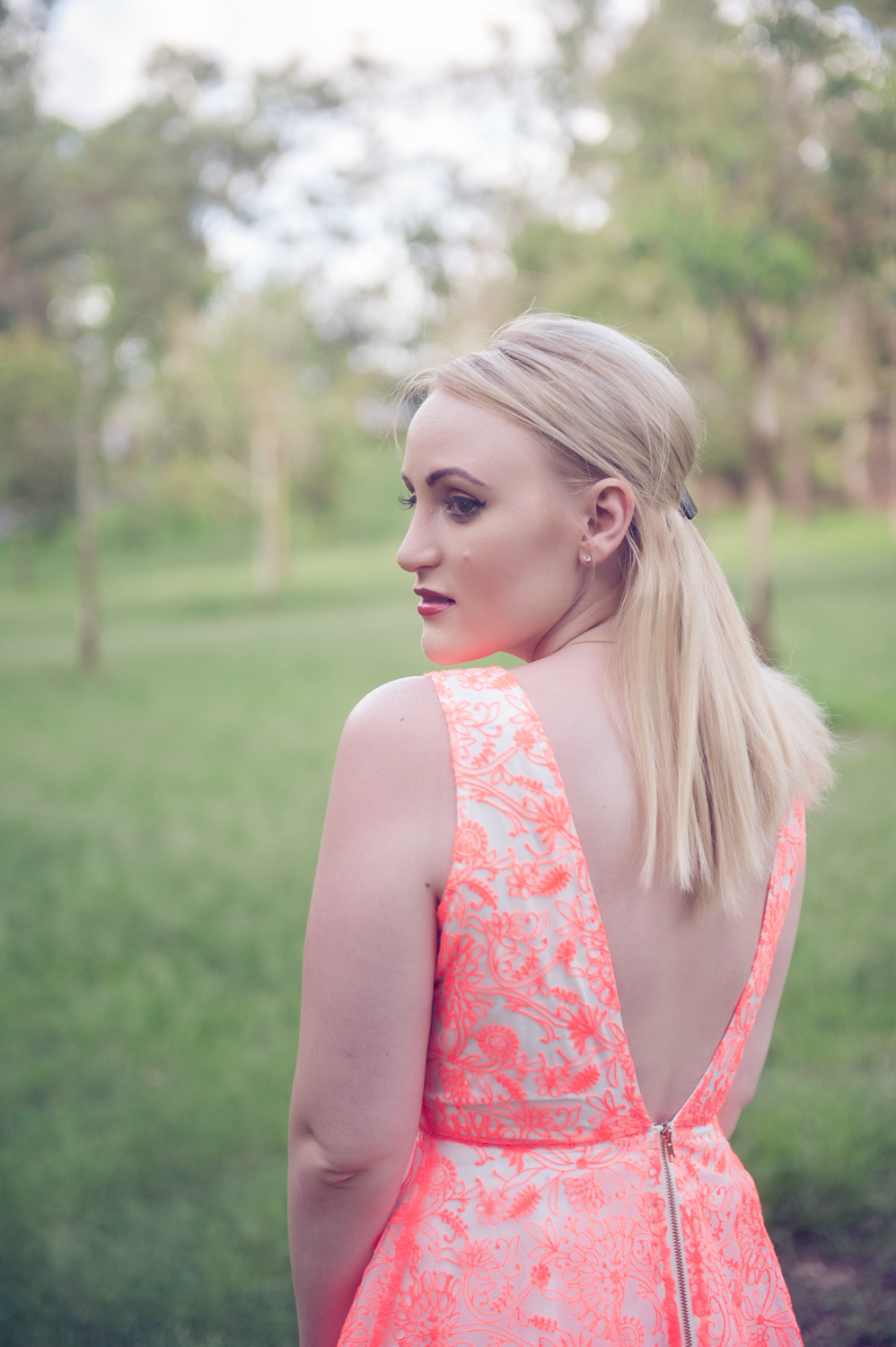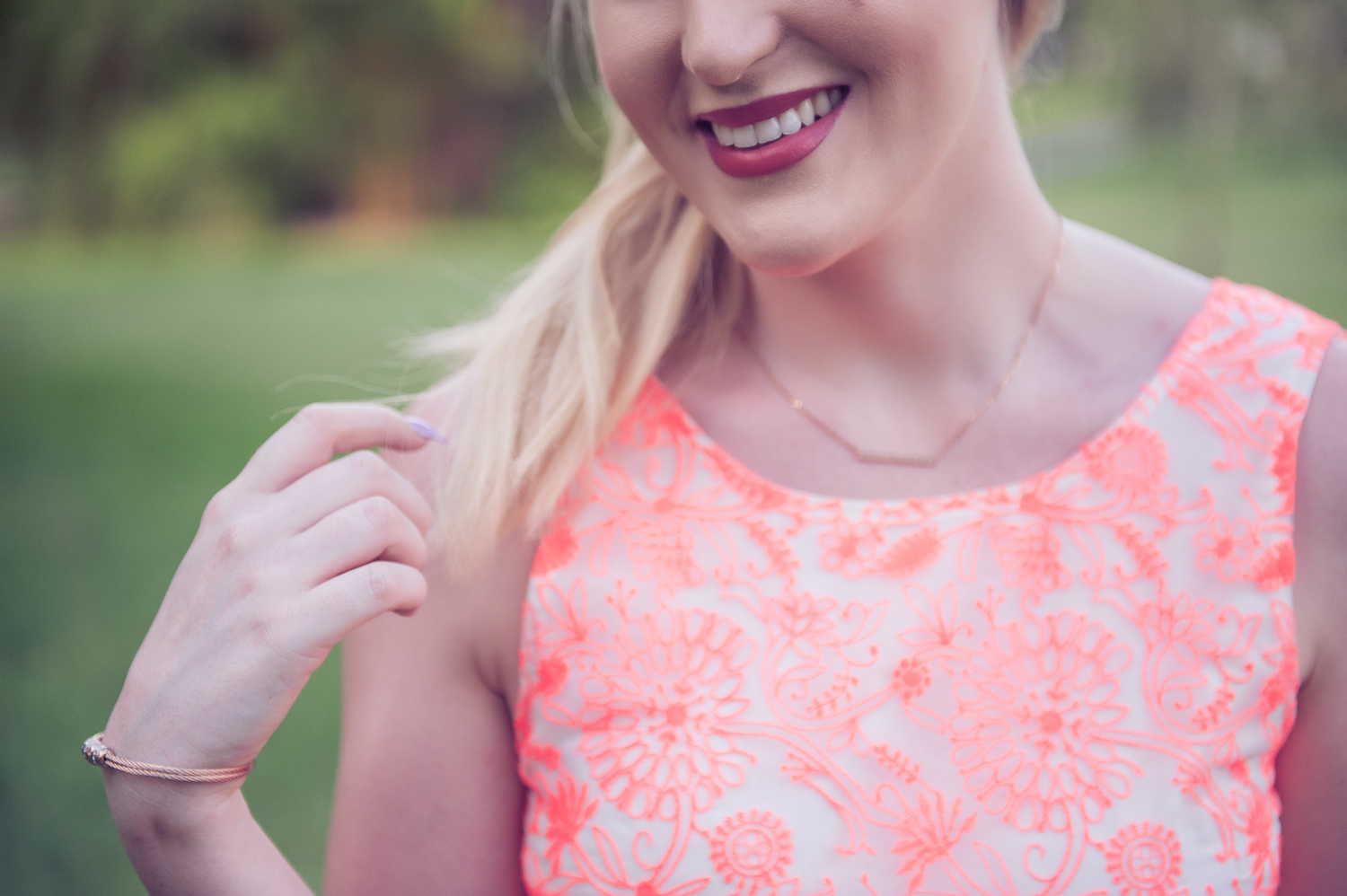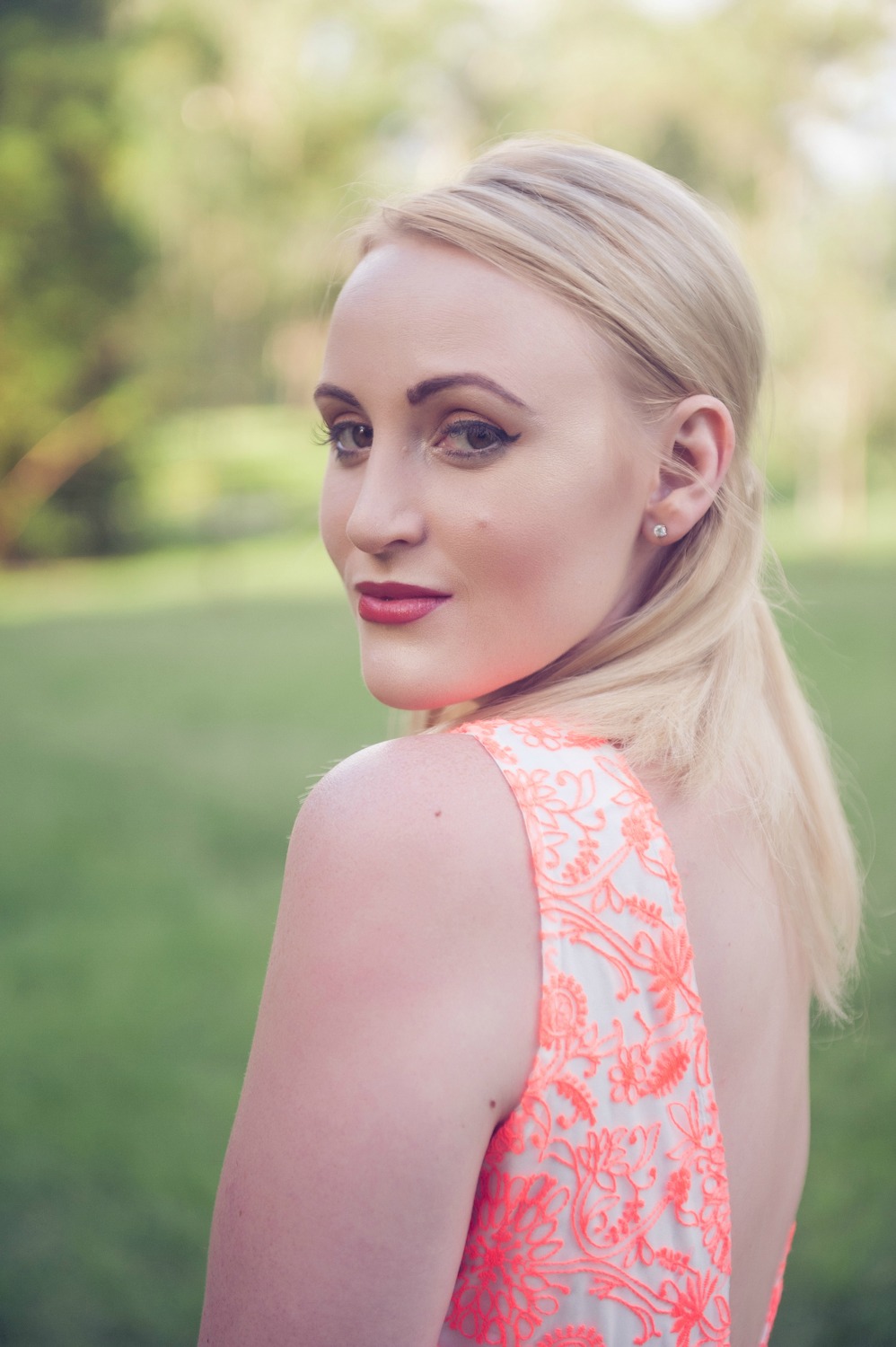 Paint It Red Shifting Spirit Dress, Wittner Avril Heel, Swarovski Necklace, Fossil Bracelet, Fossil Georgia Watch (similar style here).
Holidays may be over but I'm taking a quick moment out of my busy lifestyle and making the most of this gorgeous weather…while looking fabulous of course. That's all.
SHOP THIS LOOK:
Photography by Erin Smith Photography
---
It's all over now, Baby Blue.
Sunday, January 18th, 2015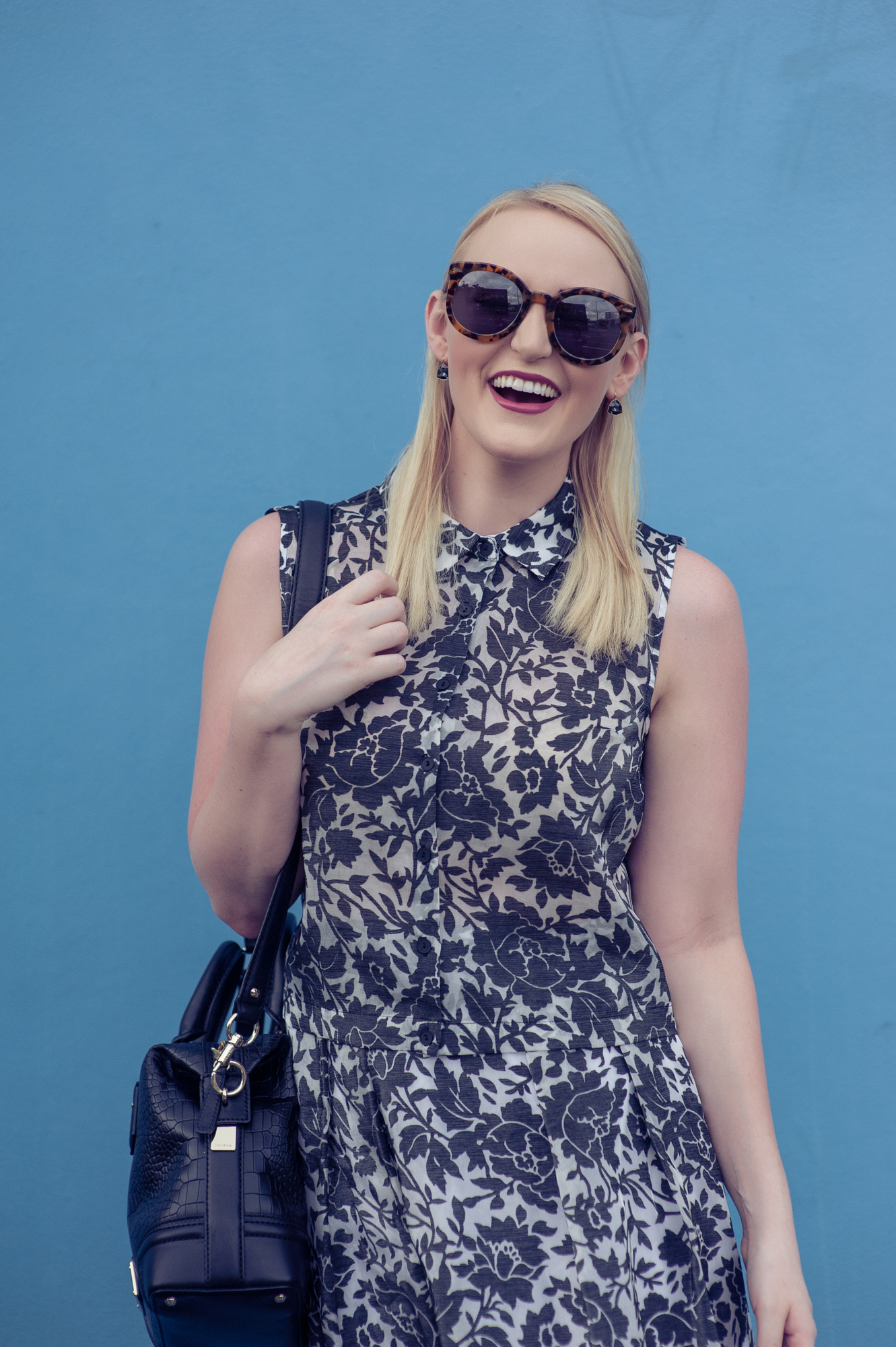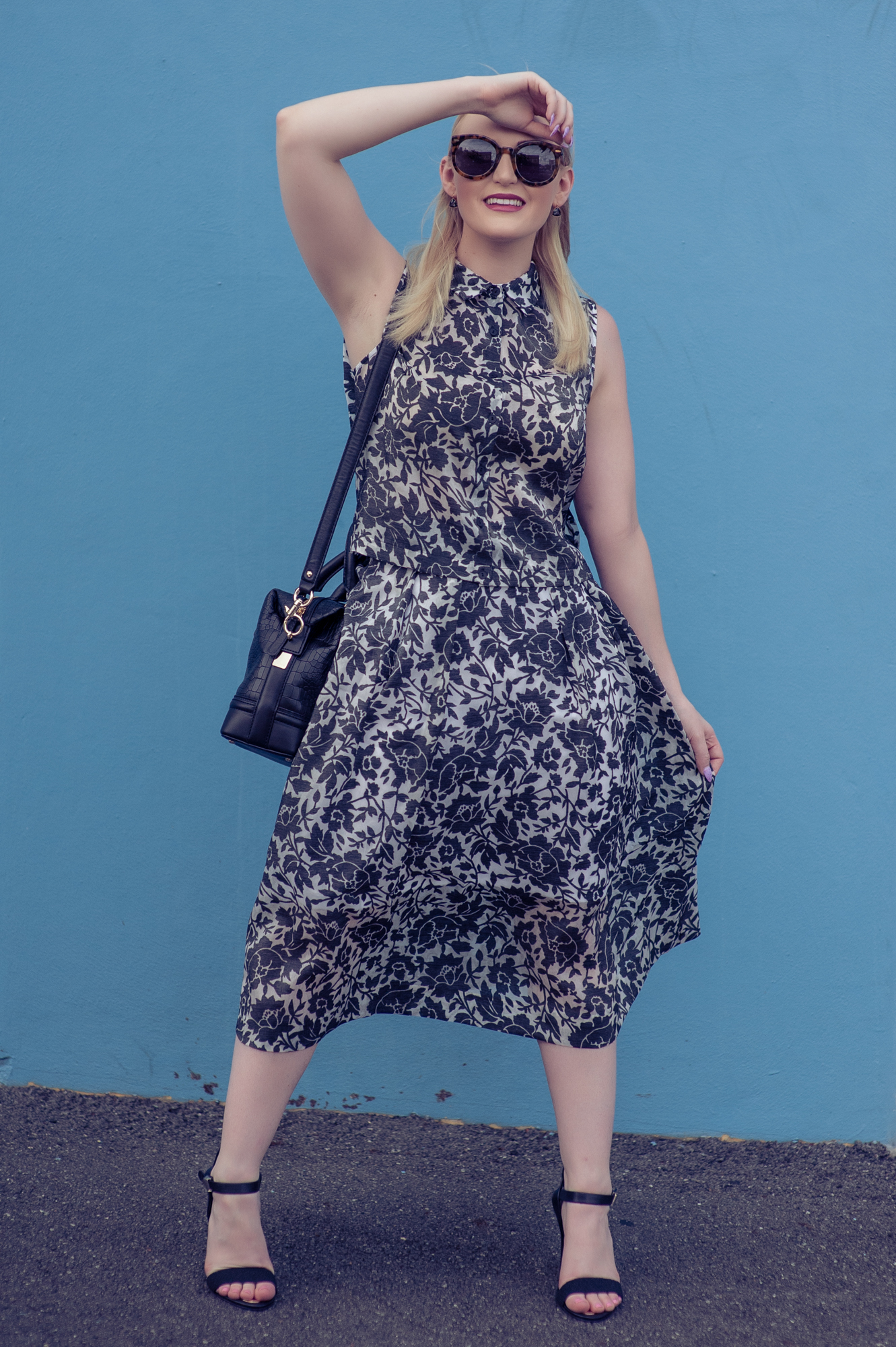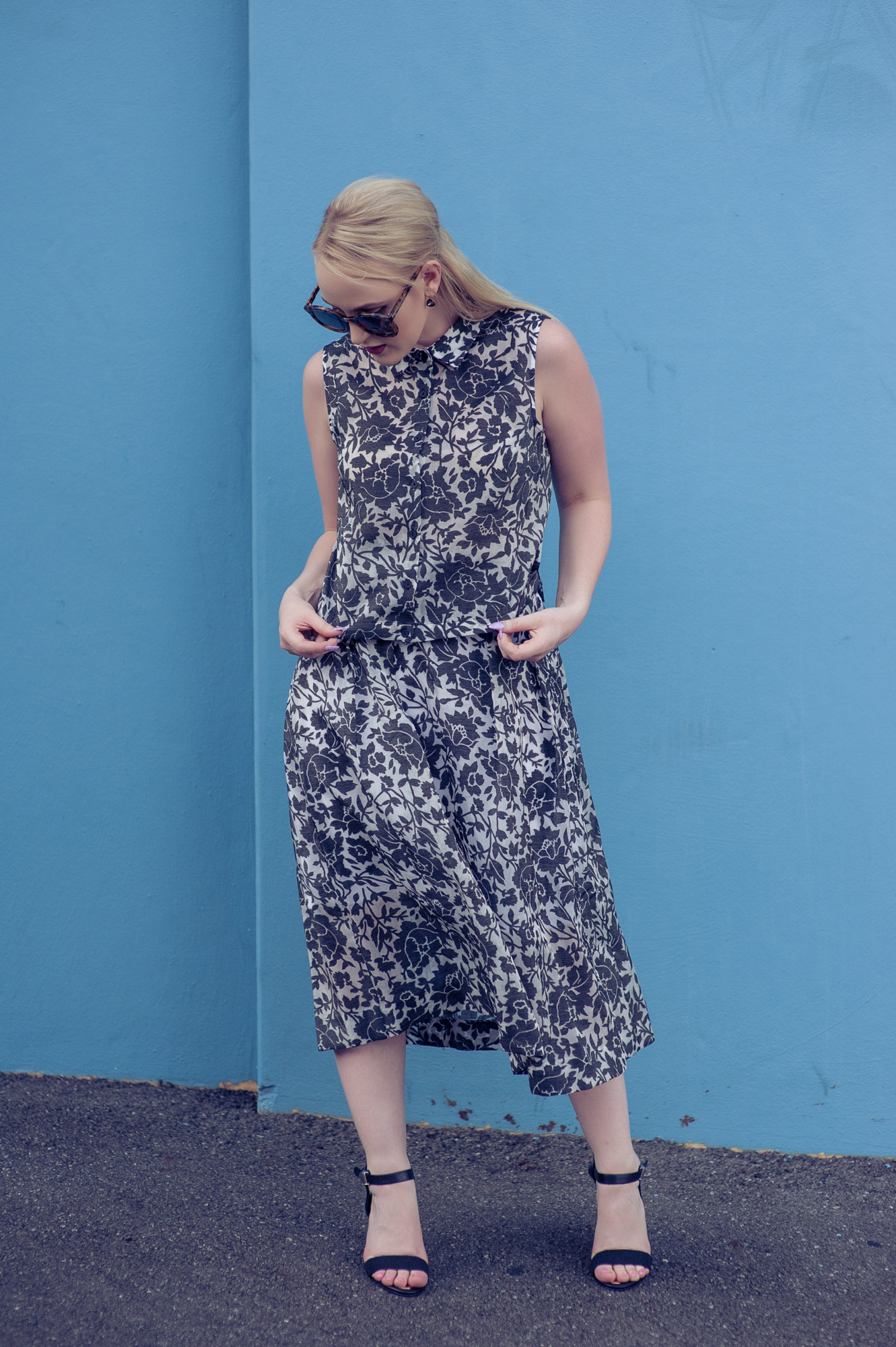 Veronika Maine Two Piece, Oroton Medium Barrel Bag (available in pink), Karen Walker Super Duper Strength Sunglasses, Jo Mercer Jagger Heel, Swarovski Brief Earrings.
I've always shied away from a two-piece, as they generally entail a crop top and a tummy on display. It's just not my thing! But suddenly my perception has shifted having seen this modest, monochrome, organza two piece by Veronika Maine. Featuring clean lines and classic tailoring, I'm revelling in the sophistication of this number, not to mention the extra volume I have to play with. Don't get me wrong, I love a pencil skirt as much as the next fashionista, but there's nothing as flamboyant, feminine and flirty as an A-line style.
Versatility plays it's part in my wardrobe and straight off the bat I can already see the stylistic potential of this skirt + blouse combination. Swapping between work and play, you'll see me teaming this getup with a polished point in the office and a killer pair of strappy stilettos for a fabulous little occasion.
SHOP THIS LOOK:
Photography by Erin Smith Photography
---
How To Be #bosschic
Wednesday, January 14th, 2015
Balenciaga Paris Eau De Parfum, Oroton Barrel Bag, Louis Vuitton Cosmetic Pouch, Kikki K Leather Personal Planner, Kikki K Leather Diary, Prada Frames (available at Laubman & Pank).
New year, new you – the way I see it, there's no better time like January to reinvent yourself. Like many other ladies, I'm starting 2015 with a sparkling new career and a #girlboss attitude.
Determined to look the part of a savvy, switched on and stylish, Marketing Coordinator, I've invested in a few staple pieces to keep me looking professional and most importantly, #bosschic. After all, if history has taught us anything, it's that you don't rise to power status by dressing like a dag. Surely this explains Jacqueline O's legacy (and the secret to marrying a Kennedy).
Presenting my  Top 5 Tips to looking #bosschic. 
1. You are the bag you carry.
Think clean, sharp accessories with minimal detail and statement status. I'm not suggesting that you spend your car down payment on a bag, but consider sophisticated, high quality, everyday labels like Oroton and Michael Kors.
Leave the print to the weekends and instead opt for an interest fabric, like this croc look leather Oroton tote. The gold hardware offers that detail factor without being OTT.
2. Organized individuals dominate.
Have you ever met an unorganized executive? Neither have I. While we can't all hire an assistant to keep track of our professional schedule, a planner or diary can do just that. And if you're a visual person like me, it's nice to have visual reminder right in front of you, (with the added bonus of shopping at Kikki K).
3. Embrace your Clark Kent mode.
Gone are the days of those "four eyes" quips. Einstein had it right all along, intelligence is sexy! I'm totally embracing my optical deficiency with a bold, cat eye frame. One sophisticated new image and 10+ points added to my IQ later and I'm realizing the symbol of status here. After all, they are not just glasses, they're Prada.
4. Your scent is your signature. 
Just as a fox knows its own scent, it's pretty obvious when someone is wearing a cheap, sugary Eau de Toilette perfume. Save yourself the embarrassment and spritz on something elegant, in the form of a parfum. My favourite scents include anything by Elie Saab, Balenciaga, Chanel and Kate Spade.
5. Powder your nose. 
Visiting the lady's powder room for a quick makeup touch up, has never been so convenient then with a compact cosmetic pouch to house your beauty secrets. My Louis Vuitton Cosmetic Pouch has enough space to hold my Napoleon Camera Finish Powder and 5 Mac lipsticks- that's one for everyday of the working week!
I'de love to hear your thoughts ladies- what's your #bosschic must-have? For any suggestions on my next "How To", drop me a line below or email me personally @ashleigh@theblondesilhouette.com.au x
SHOP THIS LOOK:
---
Storm
Wednesday, January 7th, 2015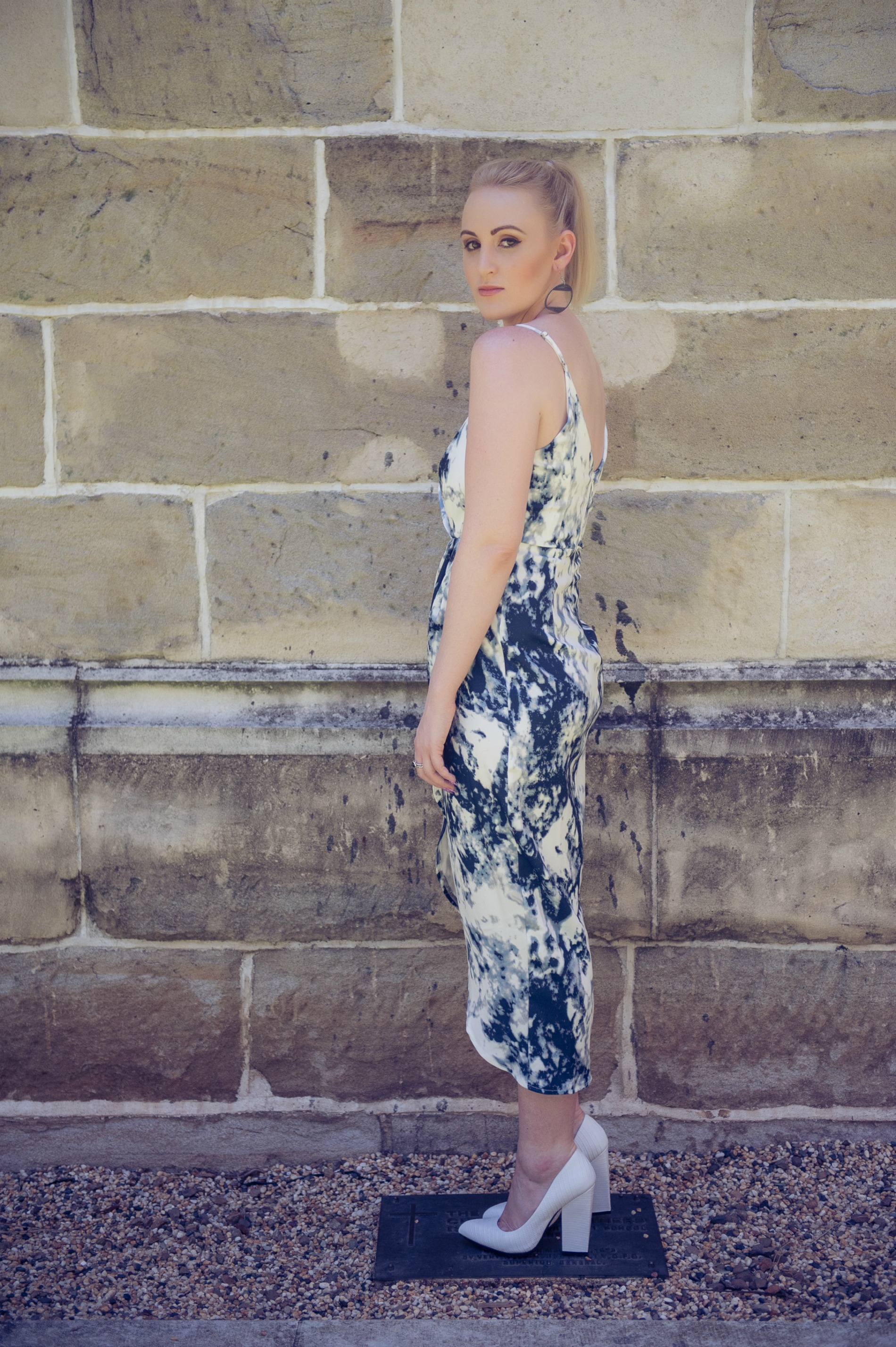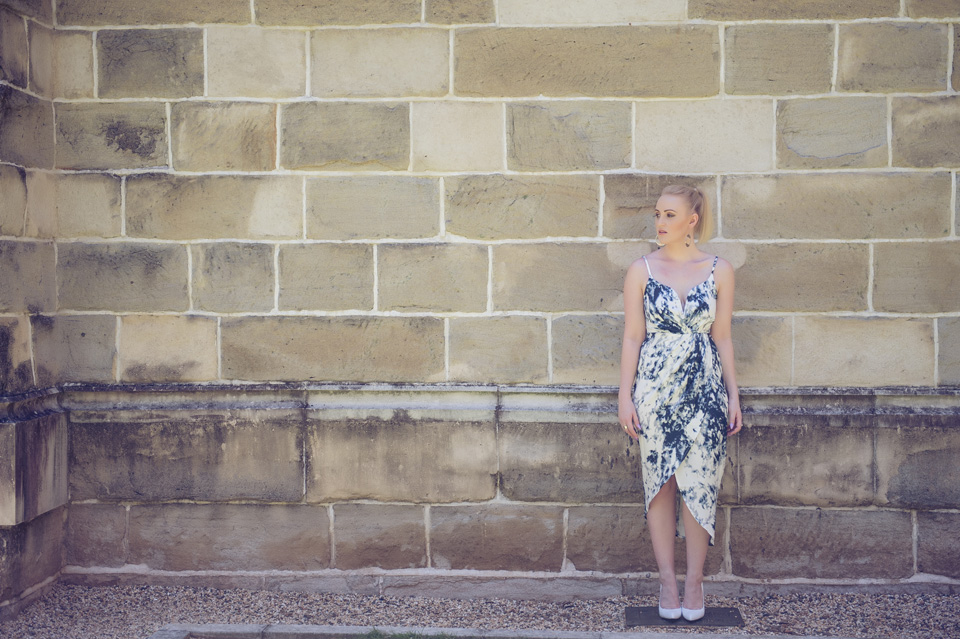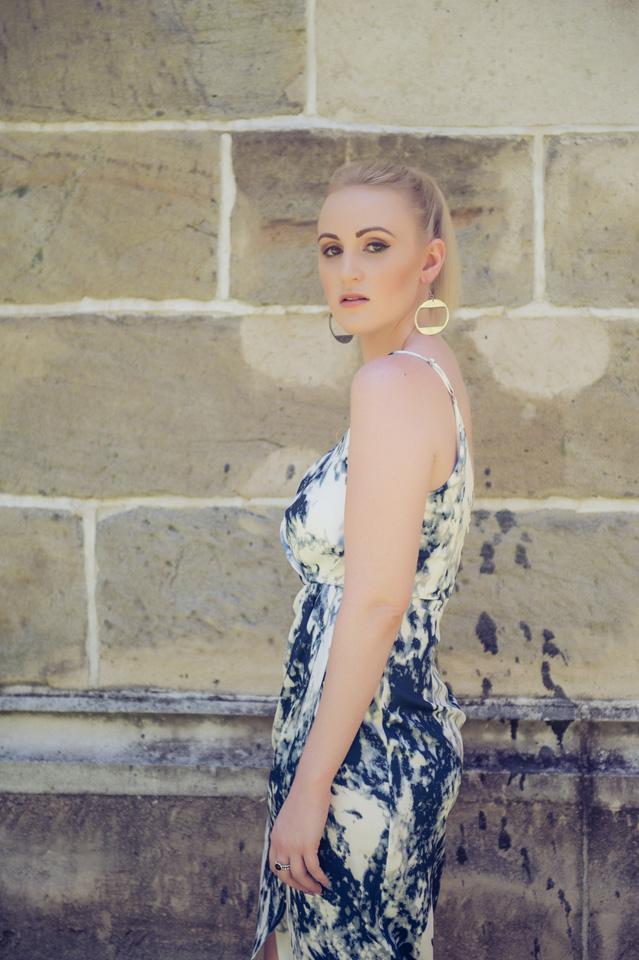 St Frock Tonight's The Night Dress in Storm, Wittner Avril Heels, Joshua Hall Watermelon Ring, Joshua Hall Prism Band, Joshua Hall Orbis Hoop, Pandora Heart Ring.
Correct me if I'm wrong, but the Midi can be an awkward length right? Speaking on behalf of those missing the gene to long, wafey, pins we certainly feel it, as the midi divides the calf, emphasizing SLS (short leg syndrome)… Heels only go so far (literally), but it helps to look for small structural details that make all the more difference. Take this St Frock Midi for example, the combination of an asymmetrical hem and folded split helps to create a visual illusion, making my legs appear longer then they would with a solid hem. Who doesn't love a little bit of magic?
Balancing out the detail seen in the hemline, a boned bustier and plunging neckline helps to create a very feminine silhouette, highlighting my natural curves. I can't help but feel very womanly in this dress and ready to stand out from the crowd in this mottled, stormy print. One white, textured pair of points later and I'm ready for brunch with the girls, followed by Mojito's! How did you start the New Year?
SHOP THIS LOOK:
Photography by Erin Smith Photography
---