Into The Woods
Sunday, April 19th, 2015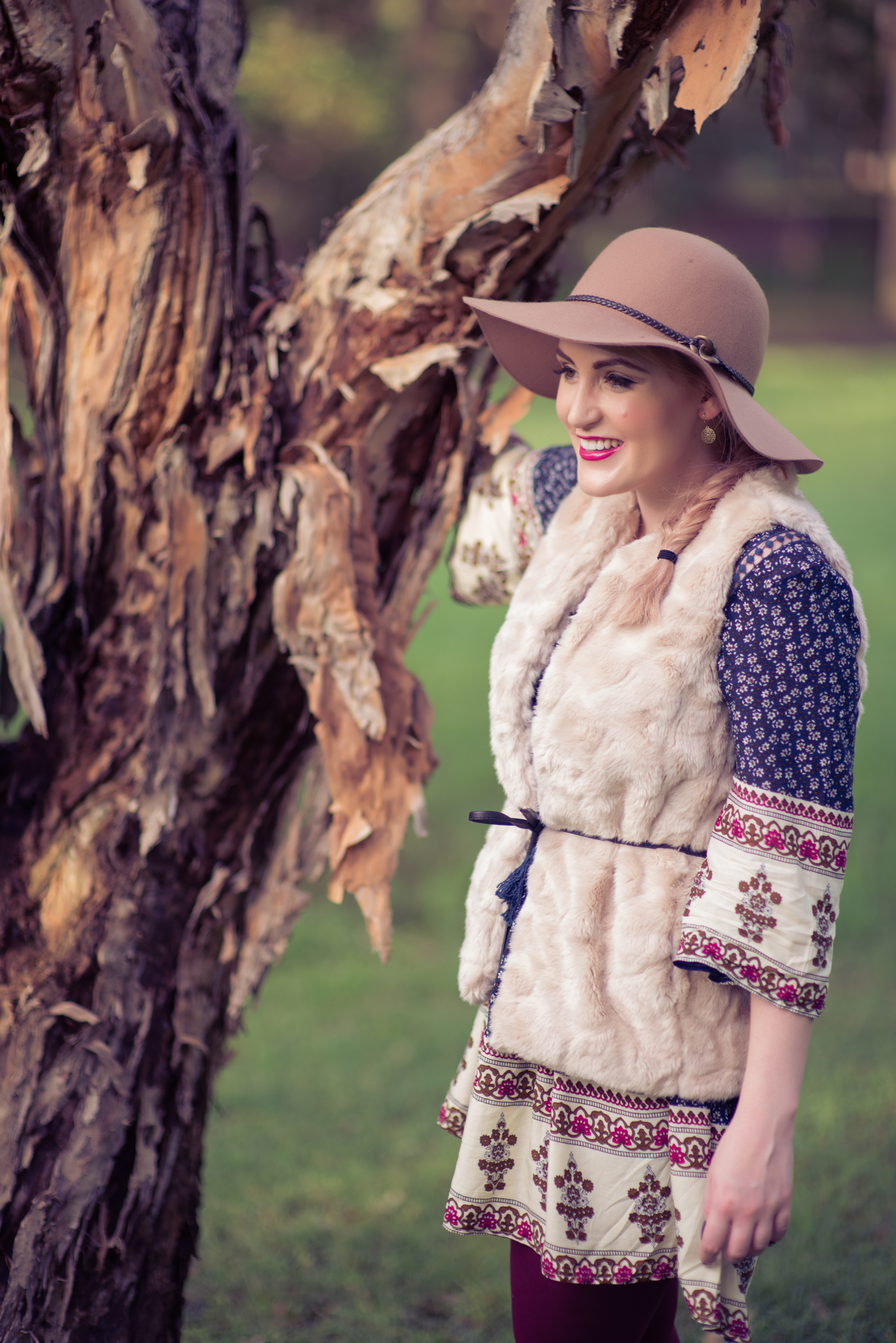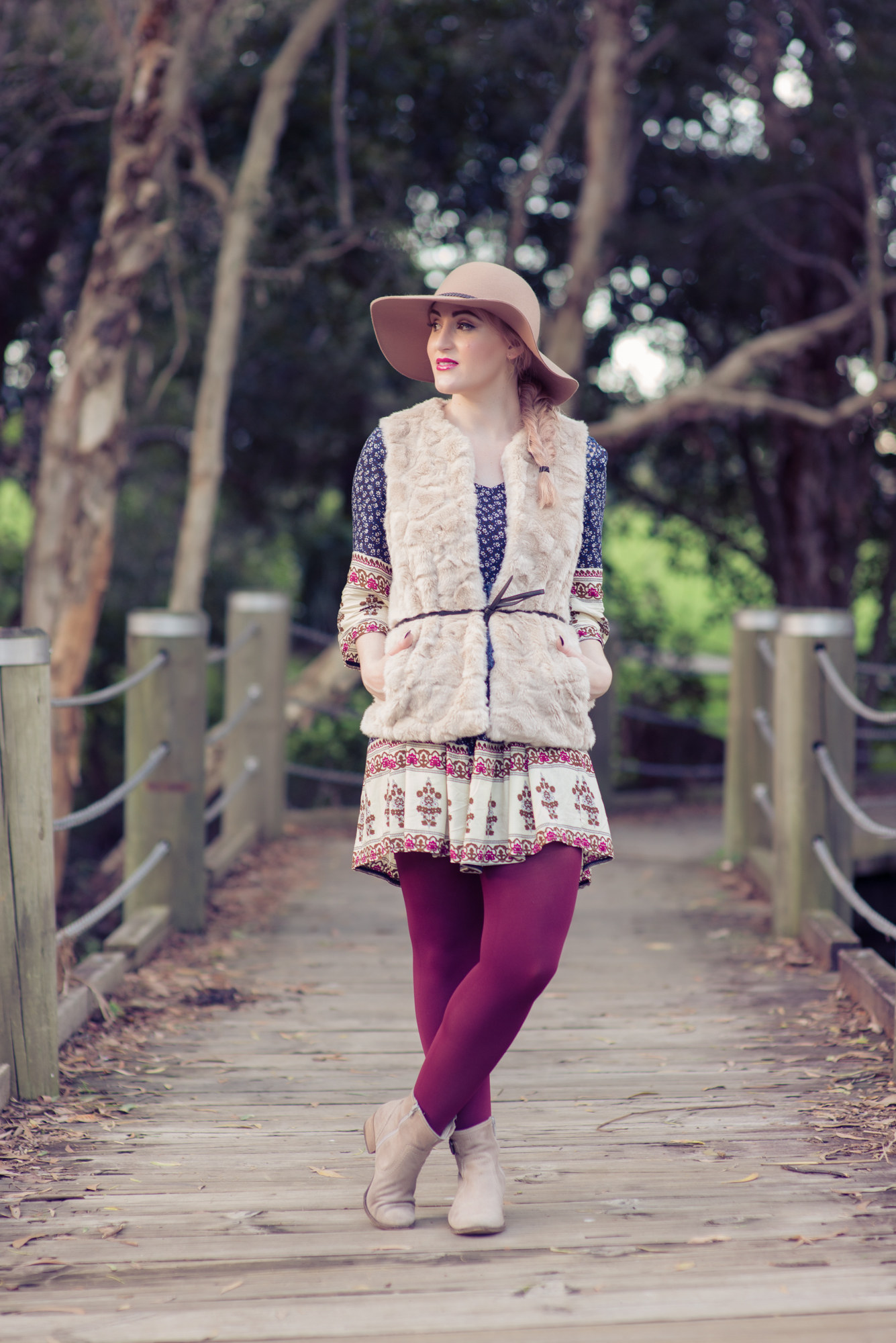 St Frock Penelope Dress, French Connection Faux Fur Vest, Portmans Felt Hat (similar style here), Forever 21 Sheer Tights, Jo Mercer Sienna Boots (similar style here).
Into the woods and into a relaxed floral shift from St Frock. Straying dramatically from my usual "classic chic" style, I'm exploring the boho luxe trend in the depths of a forgotten forest. Layering is the key to this look, so don't stop at a simple shift, combine with tights and outwear in the form of a vest or jacket.
Incorporating rich textures into your ensemble is a must. With one little faux fur vest, my bohemian inspired outfit goes from hippy to high end. Not to mention, this piece feels so soft against my skin and adds warmth on a chilly autumn day.
Finally, add a floppy hat for a gypsy boho queen status and claim your grassy meadow thrown.
There's a lot going on in this ensemble from multi texture to multi layering, but as you will notice I've kept within a rustic, earthy colour palette, highlighting shades of navy, plum, camel and tan. The combination of these colours still looks unified and avoids the fashion faux pas of a matchy-matchy ensemble.
My last words of advice? Be bold and own it, bohemian babes x
SHOP THIS LOOK:
Photography by Erin Smith Photography
---
Date Night!
Monday, April 13th, 2015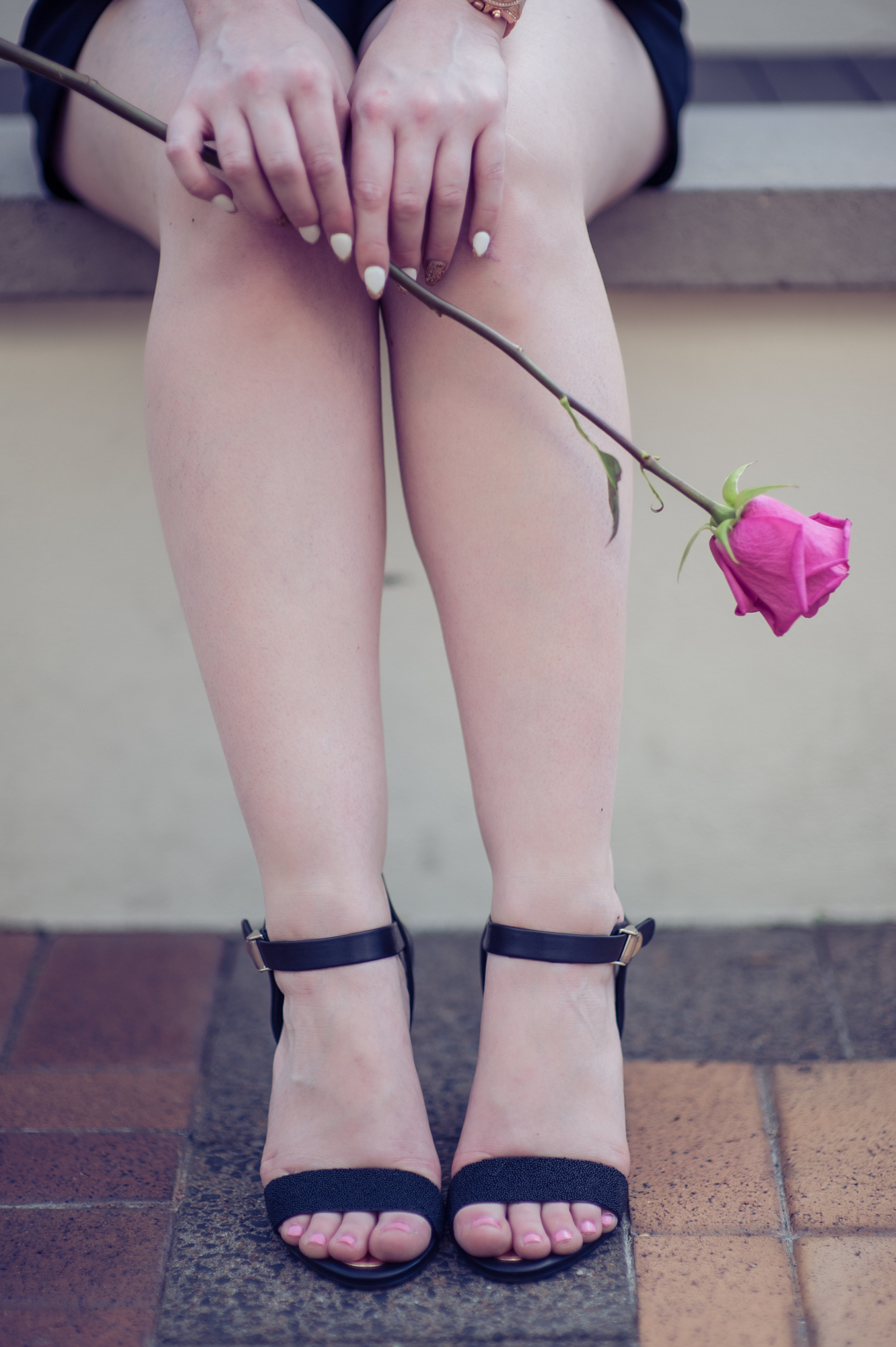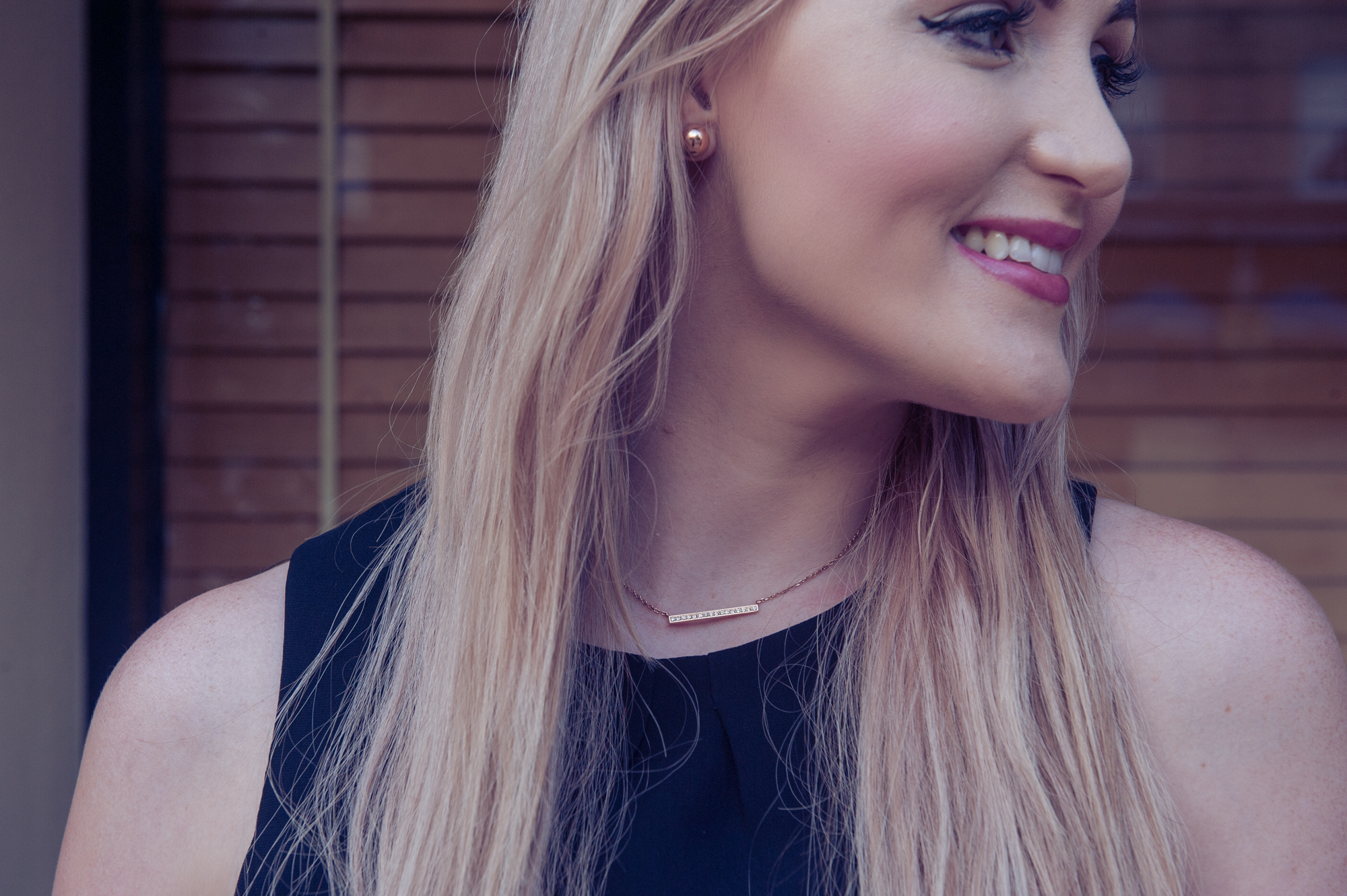 Cue Playsuit (similar style here), Jo Mercer Jagger Heels, Michael Kors Blair Pave Watch, Fossil Bangle (similar style here), Prouds Rose Gold Studs (similar style here), Oroton Clutch (similar style here).
Who doesn't love a little spin on the classic LBD once in a while, or as I call this little number, the LBP (Little Black Playsuit). Classic, tailored and sexy, this look is part of Erin Smith Photography and I's latest collaboration with Love Newstead, detailing the perfect "date night" outfit. Check out the entire article here!
SHOP THIS LOOK:

Photography by Erin Smith Photography
---
How To Keep Your Feet Looking Beautiful!
Thursday, April 9th, 2015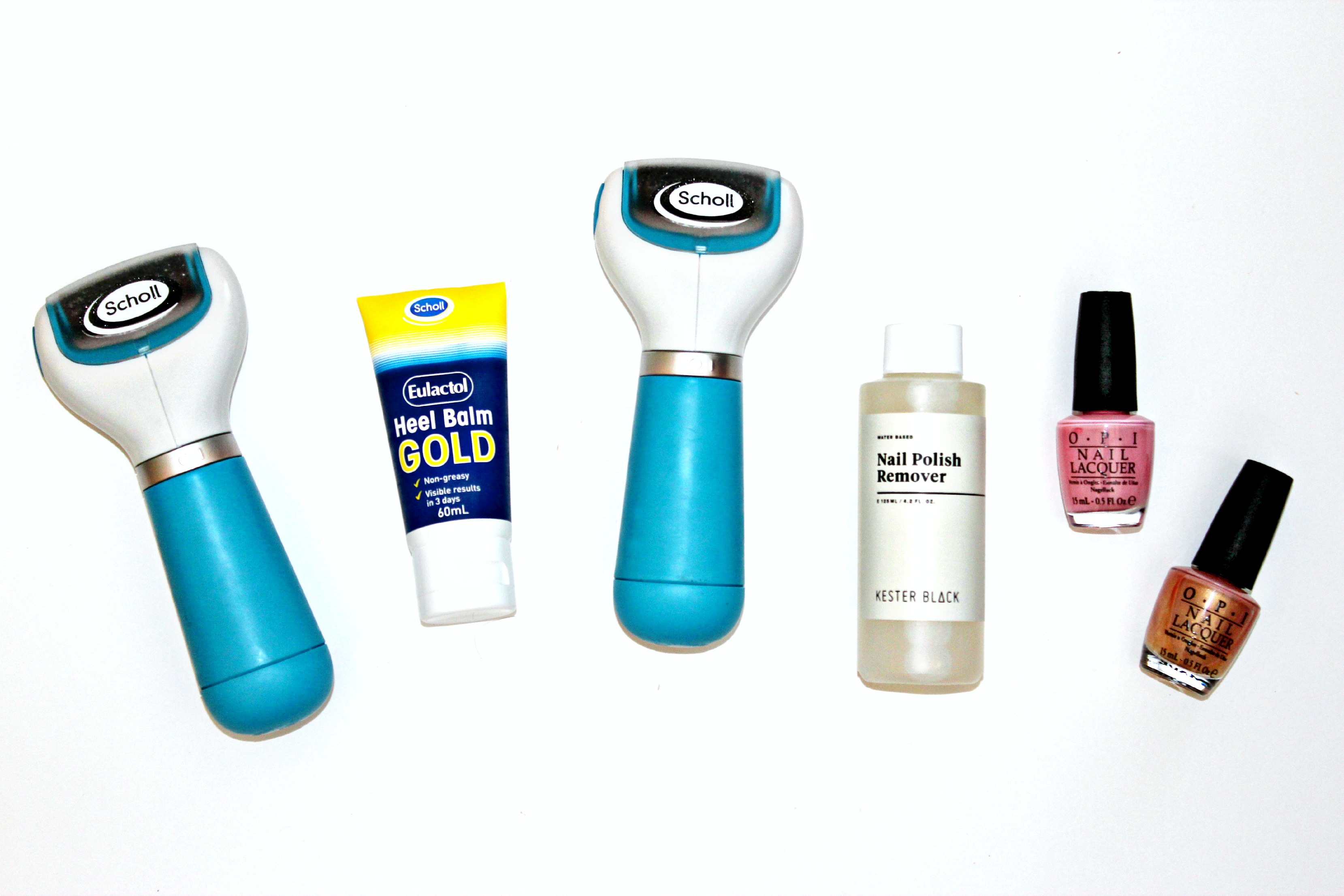 I don't know about you, but by the end of the working week, after I've worn heels for 5 days straight, my poor little feet are in pretty bad shape. At the first chance I get, the shoes come off and my express pedi station is prepared for an immediate tootsie treatment…I mean let's be honest, swollen feet have never been a good look.
Not one to enjoy a stranger touching my feet, I much prefer to give myself a pedicure and with Scholl's Velvet Smooth Express Pedi, its super easy and not to mention, affordable! (Always a bonus!)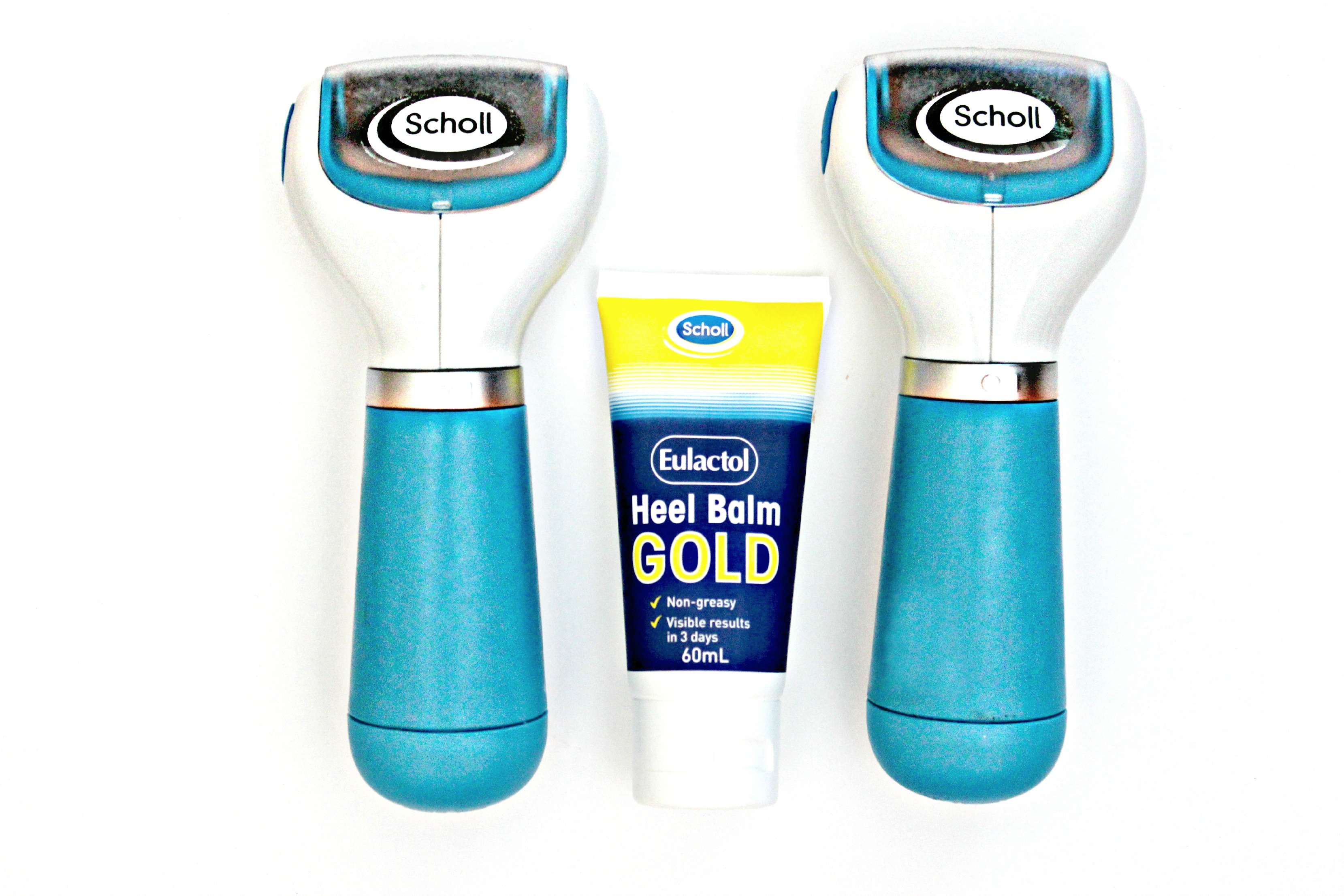 To start with, I run my Express Pedi Roller over any dry or cracked skin seen on my heels, the balls of the foot and around my toes. Applying a light pressure, the electronic file buffs away dried skin cells, involving minimal energy on my behalf! The great thing about the technology seen in the Velvet Smooth Express Pedi, is that the file contains synthetic diamonds which helps to exfoliate stubborn dry skin while remaining pain free! Afterward, my feet feel soft and dainty..like a lady's foot should!
My number one pet peeve when it comes to feet, is seeing chipped or outgrown toenail polish. There's no excuses girls, it's not hard labour, it's simple grooming. I remove residue polish with my Kester Black Nail Polish Remover, as its water based, enriched with vitamin e and aloe vera, which means my nails aren't stripped of their natural moisture. Not to mention it has a lovely subtle white peach fragrance, which is a pleasant change to the strong odours of supermarket nail polish removers.
After painting two thin coats of either one of my two favourite OPI shades, Pink-ing Of You or Penny For Your Thoughts, I apply my Scholl Eulactol Heel Balm Gold while waiting for my toes to dry. This non-greasy balm is literally gold as it conditions and restores skin to its hydrated, moisturised state. Once winter arrives, I'll be using my Heel Balm twice a day and after applying before bedtime, I'll pop on warm, wooly socks to keep my feet soft and silky.
Treat yourself to a DIY pedicure with Scholl's Velvet Smooth Express Pedi and Eulactol Heal Balm Gold and tiptoe your way to beautiful feet!
For more info, visit Scholl's website and look after those tootsies!
---
The Spy's Lover
Tuesday, April 7th, 2015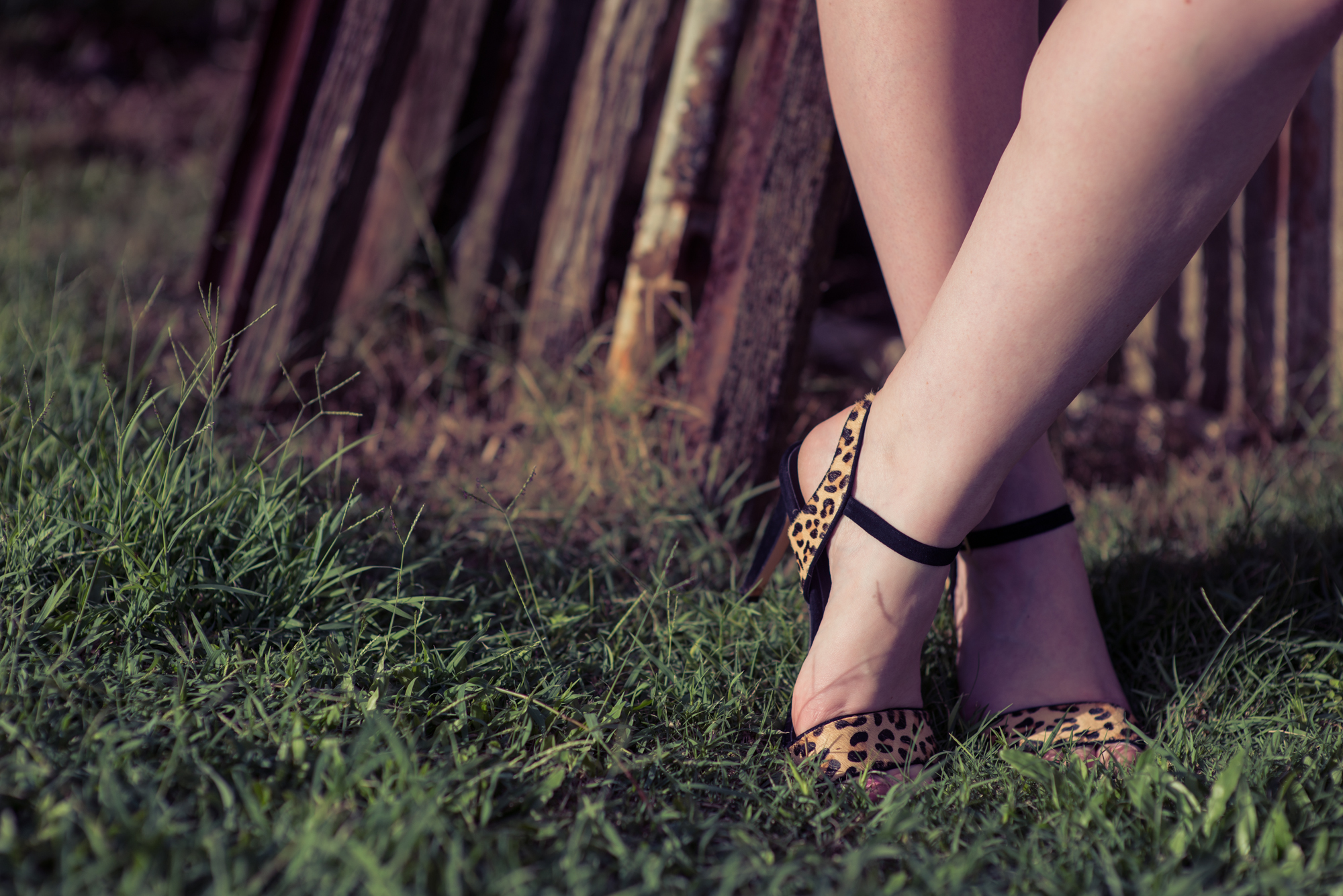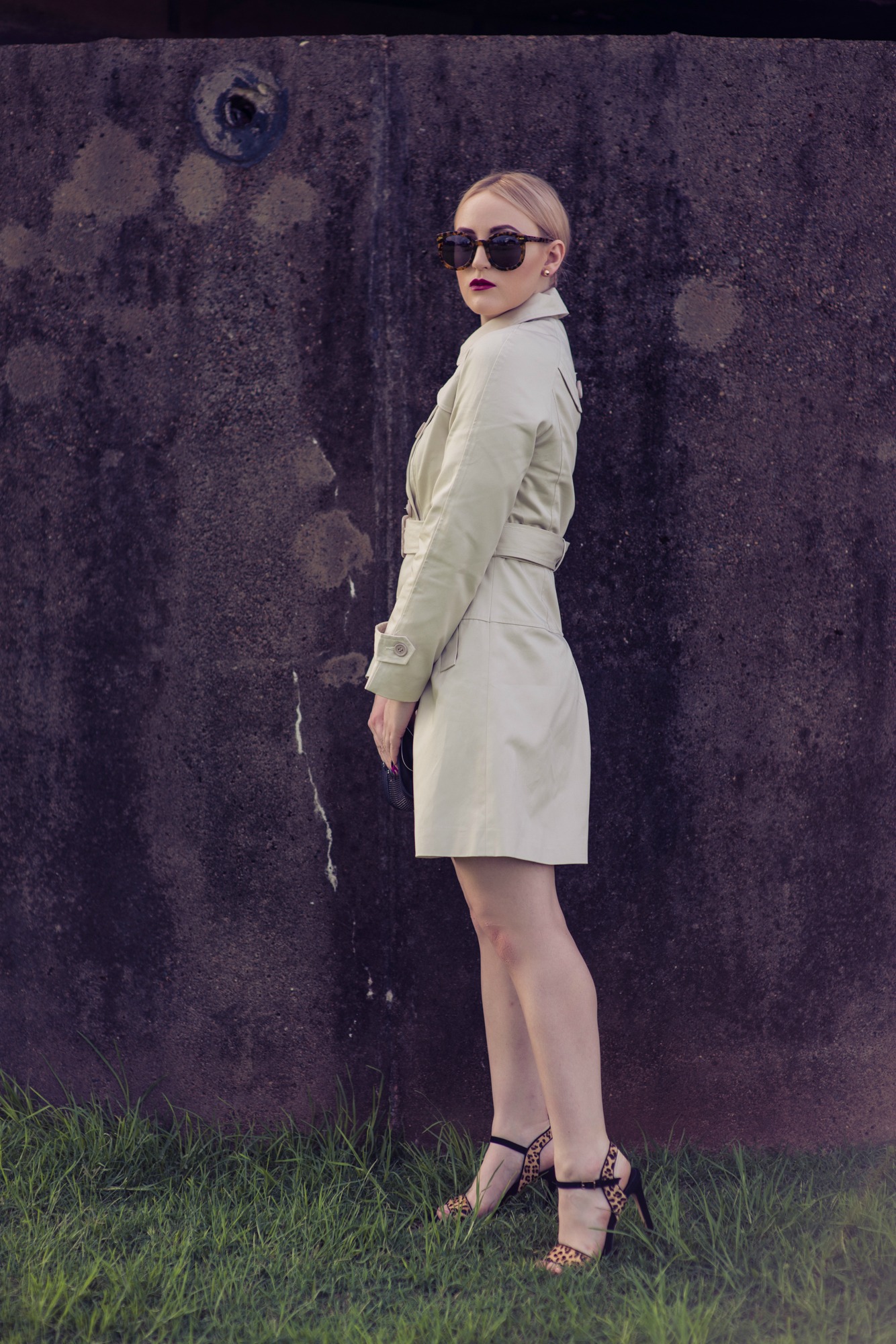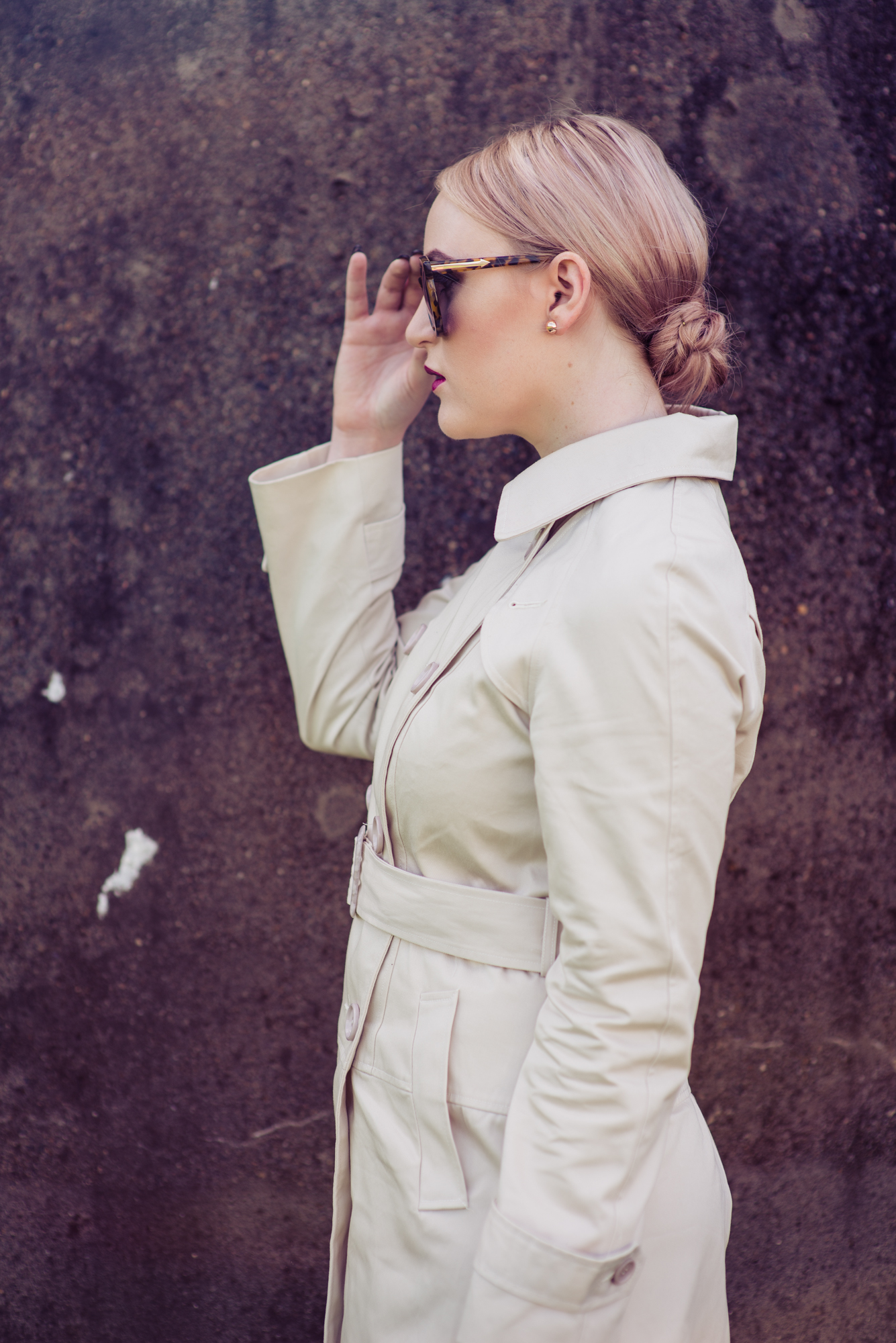 St Frock Valentina Trench Coat, Jo Mercer Nina Heels, Karen Walker Super Duper Strength Glasses, Michael Kors Blair Rose Gold Watch, Prouds Rose Gold Studs (similar style here).
Going undercover with one sleek Beige Trench from St Frock. No doubt a stylish adventure awaits Erin Smith Photography and I, should we choose to accept it!
Of course every spy has her disguise and today I'm hiding behind my favourite pair of Karen Walker frames. Enhancing the tortoiseshell, my lips are sealed and concealed in a dark plum lipstick, which helps to enhance my mysterious woman persona…
Now it's no secret that I love myself a delicate, black, strappy stiletto and the leopard print detail on these Jo Mercer Nina Heels puts a fresh twist on a classic style. They might be fabulous, but these heels were made for quick getaways..otherwise perfect for the #spylife!
You know where to find us secret agents!
SHOP THIS LOOK:

Photography by Erin Smith Photography
---