Costume Call: North By Northwest With Esther Marie Hayes
Wednesday, December 5th, 2018
Last weekend I was transported back to the 50's through the stylish pursuits of the Hitchcock original, North by Northwest, currently showing at Qpac's Lyric Theatre. With a penchant for the ever so stylish decade, I sat down with Costume Designer Esther Marie Hayes for a glimpse into the glamorous costume process. Check out our stylish Q&A below!
1. 5 Words to sum up the 50's fashion decade:
Classic, Tailored, Elegant, Glamour, and Opulent
2. What's your process when it comes to styling script to stage?
Lots of research and logistics! After reading the script a few times while making notes and sketches, I will meet with the Director (in this case, Simon Phillips) to talk through the look and style of the show. For North by Northwest, the pace of the show was to be very fast and thrilling, with the additional challenge of making it look like we had a full bustling film cast with a ensemble of 12 stage actors.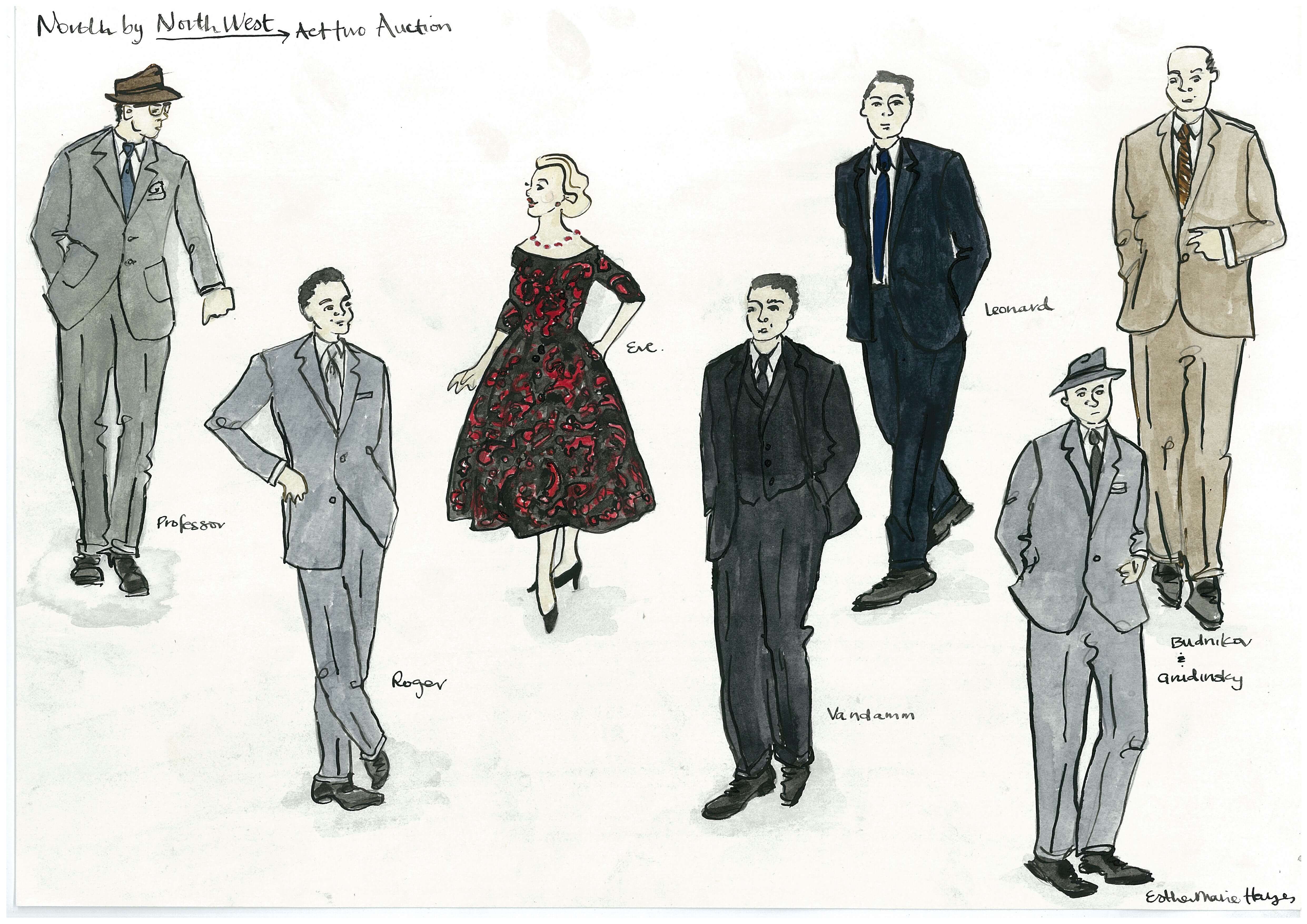 3. How are the character's quirks depicted through their attire?
Everything works together to create a character, from the choice of fabric and/or pattern in the costume, to wig styling and smaller details, such as choice of sock suspenders or matching gloves. Colour and fit also speaks a lot about a character, for example how confident or shy they are. Often it's these smaller details and unique combinations that allow you to shape a character's look and personality. This all contributes to help the actor feel comfortable in the role.
4. Which character has the most stylish wardrobe and why?
Eve Kendal, is the leading lady and her iconic sense of style oozes confidence and sensuality. From her foundation garments to the precise tailoring of her pencil skirt, Eve's wardrobe is designed to represent the familiar 'Hitchcock' blonde while maintaining a sense of mystery.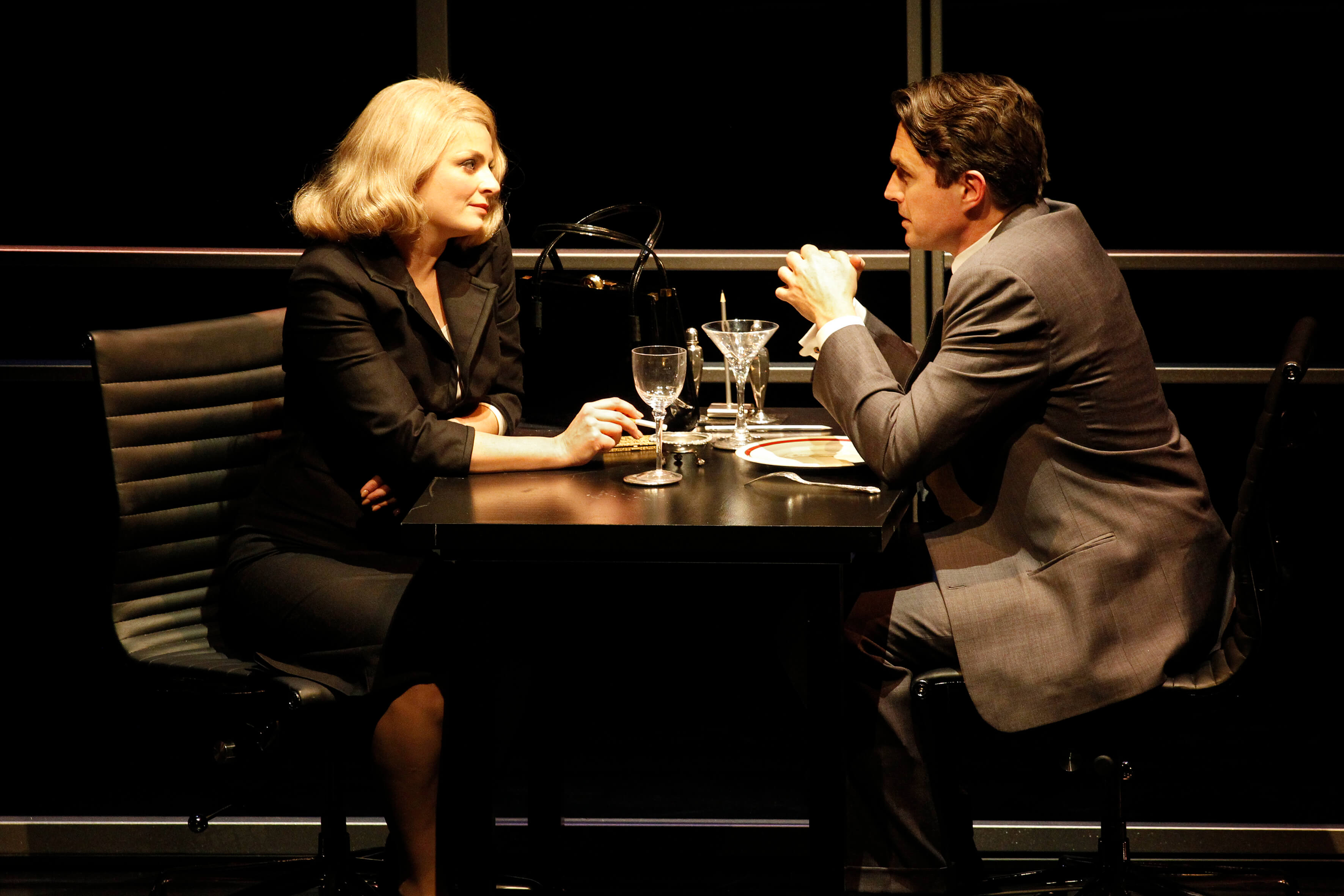 5. Fav fashionable moment on stage?
In North by Northwest, the busy crowd scenes are my favourite- particularly the train scene which has some of the quickest changes!  I also really love the Rushmore cafe scene, it's a dramatic moment in the play and I was able to have fun with colour and pattern for the bystanders in the cafe enjoying their visit to the monument.
6. The most exclusive/rare garment sourced for the show?
There are many original pieces from the 1950s sourced from the States, UK and all over Australia, as well as a few pieces from my personal vintage collection. The most exclusive items are actually the fabrics used for Eve Kendal's costumes. We searched everywhere for the iconic black and rose fabric used to recreate the dress she wears in the infamous auction scene. We found a fabric company in Germany that had beautiful jacquard silk which was almost an identical match..
Another fabric which was also hard to find was the burnt orange knit Eve wears in the final scene. We ended up finding it in one of those tiny, poky fabric stores with piles of materials that reached the ceiling. We found a roll hidden amongst piles of fabric and were very ecstatic, much to the surprise of the shop owner.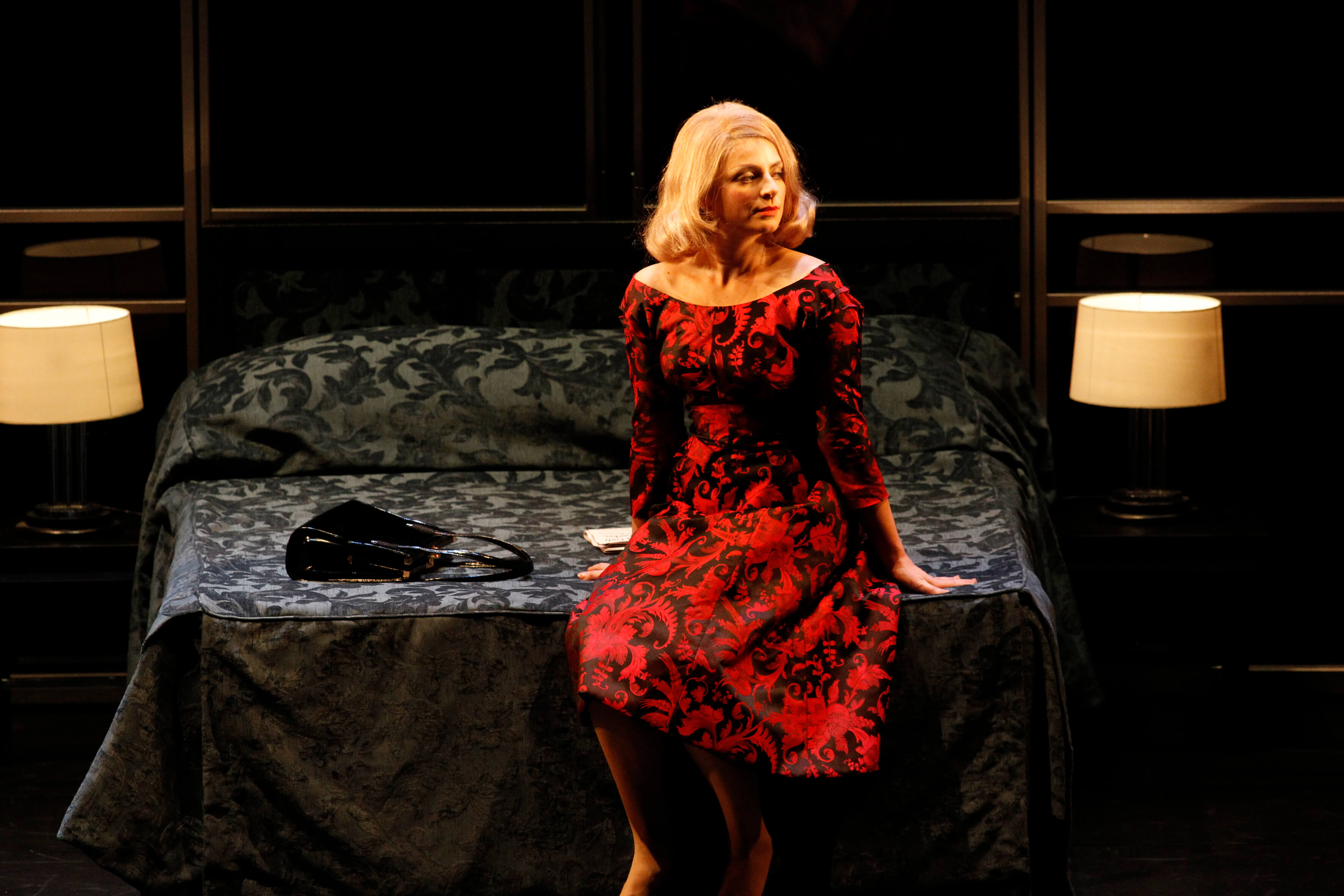 7. Tips & Tricks for those looking to integrate a 50's influence into their current wardrobe?
The 1950's is a great decade to integrate into your wardrobe, as it's such a classic look. For men, start with a clean cut, tailored look- and then focus on the little details and accessories such as pocket squares, cufflinks, hats and sunglasses. Matt Day wears a pair of tortoiseshell sunglasses from Oscar Wylee so it's easy to incorporate classic looks from modern stores.
For women, I would go with choosing classic silhouettes and fabrics. A simple blouse tucked into a pencil skirt will create the iconic 50s hourglass shape. Accessorise with a belt worn on the natural waistline, a Jaunty neck scarf, winged eyeliner and for true 50's glamour, a pair of gloves.
Brisbane, this show is an absolute must-see and will captivate you instantly with the thrilling plot, charismatic leads and stylish ensembles. If you haven't already, then snap up your tickets for the final weekend here!
---