Water Spirit.
Friday, August 15th, 2014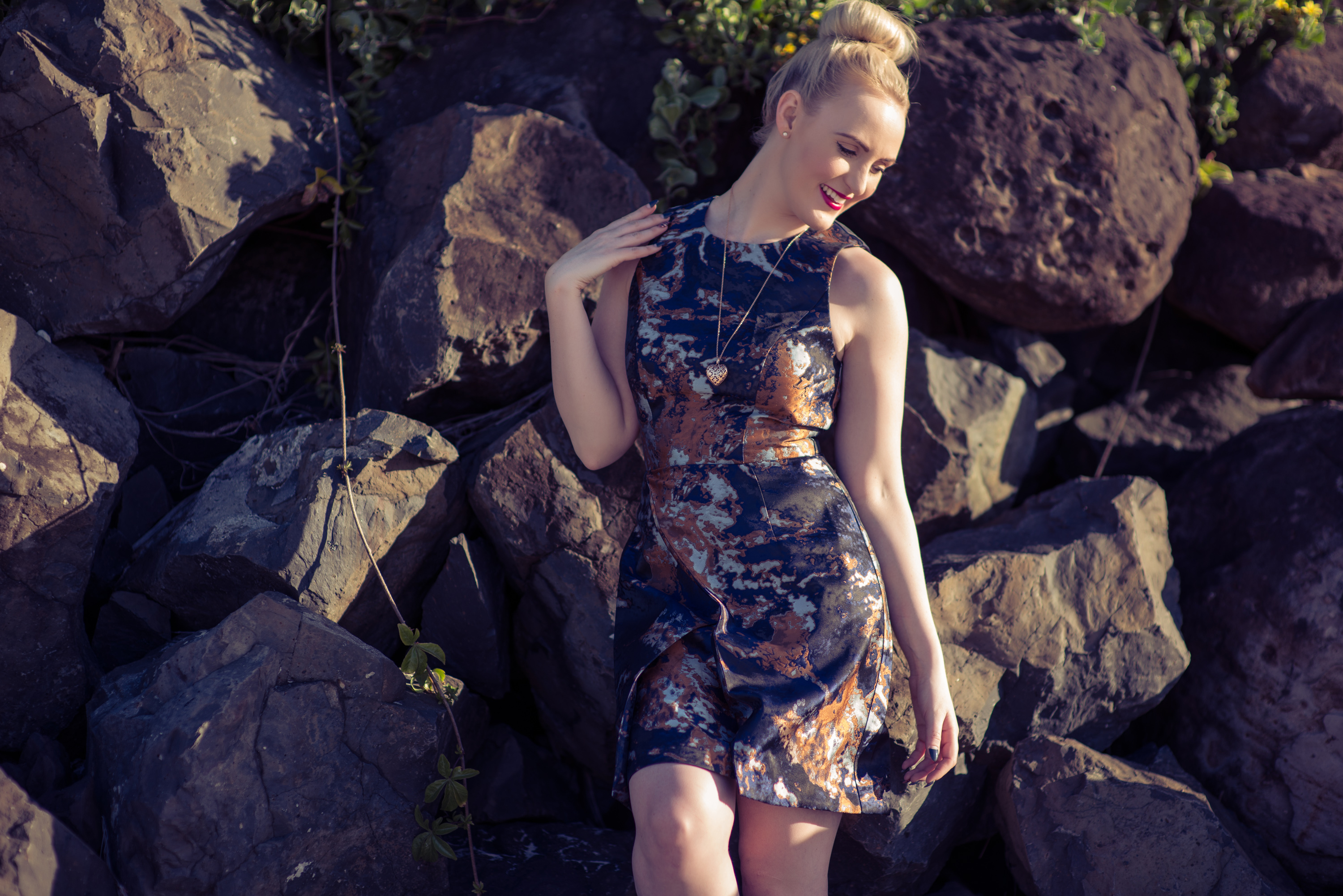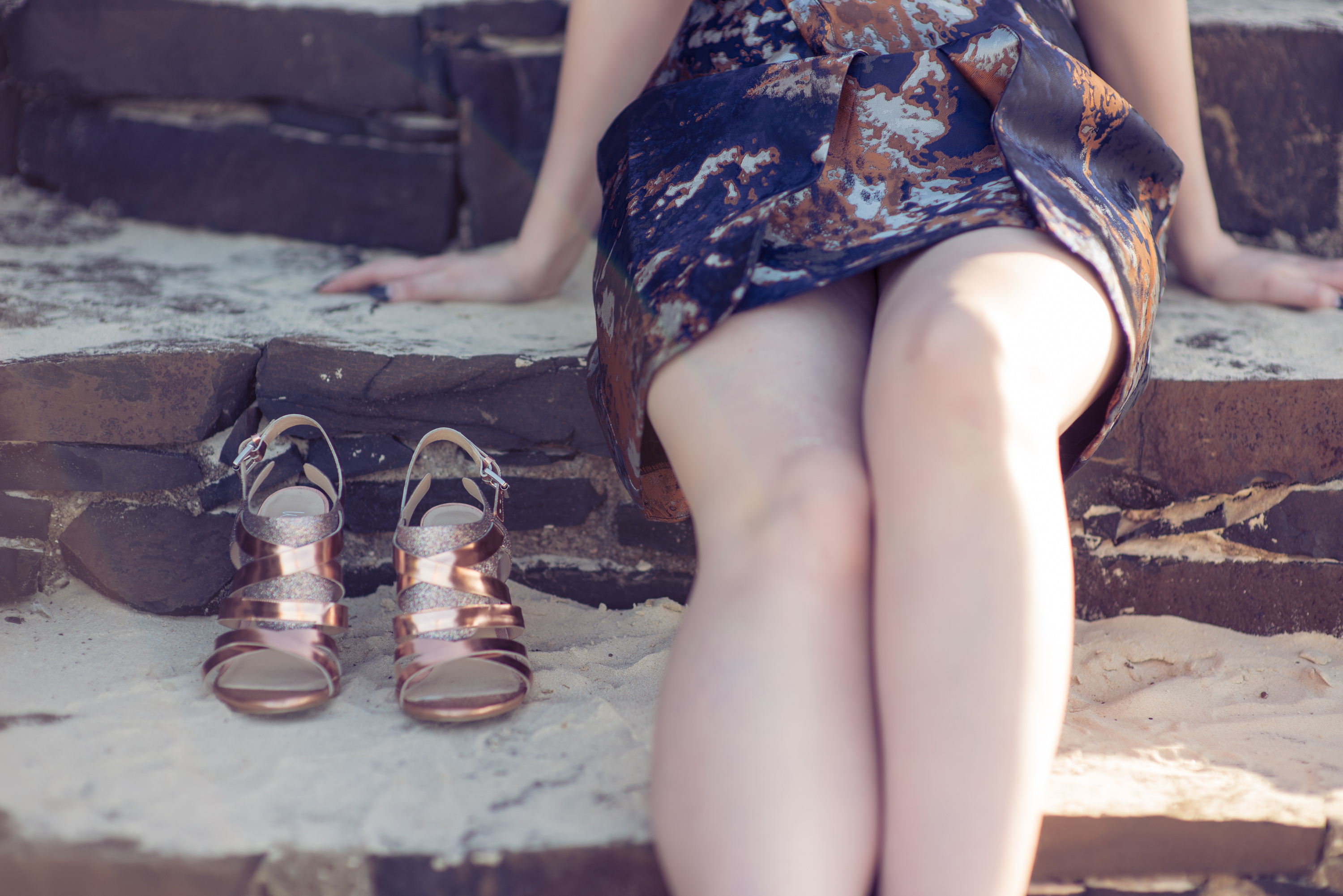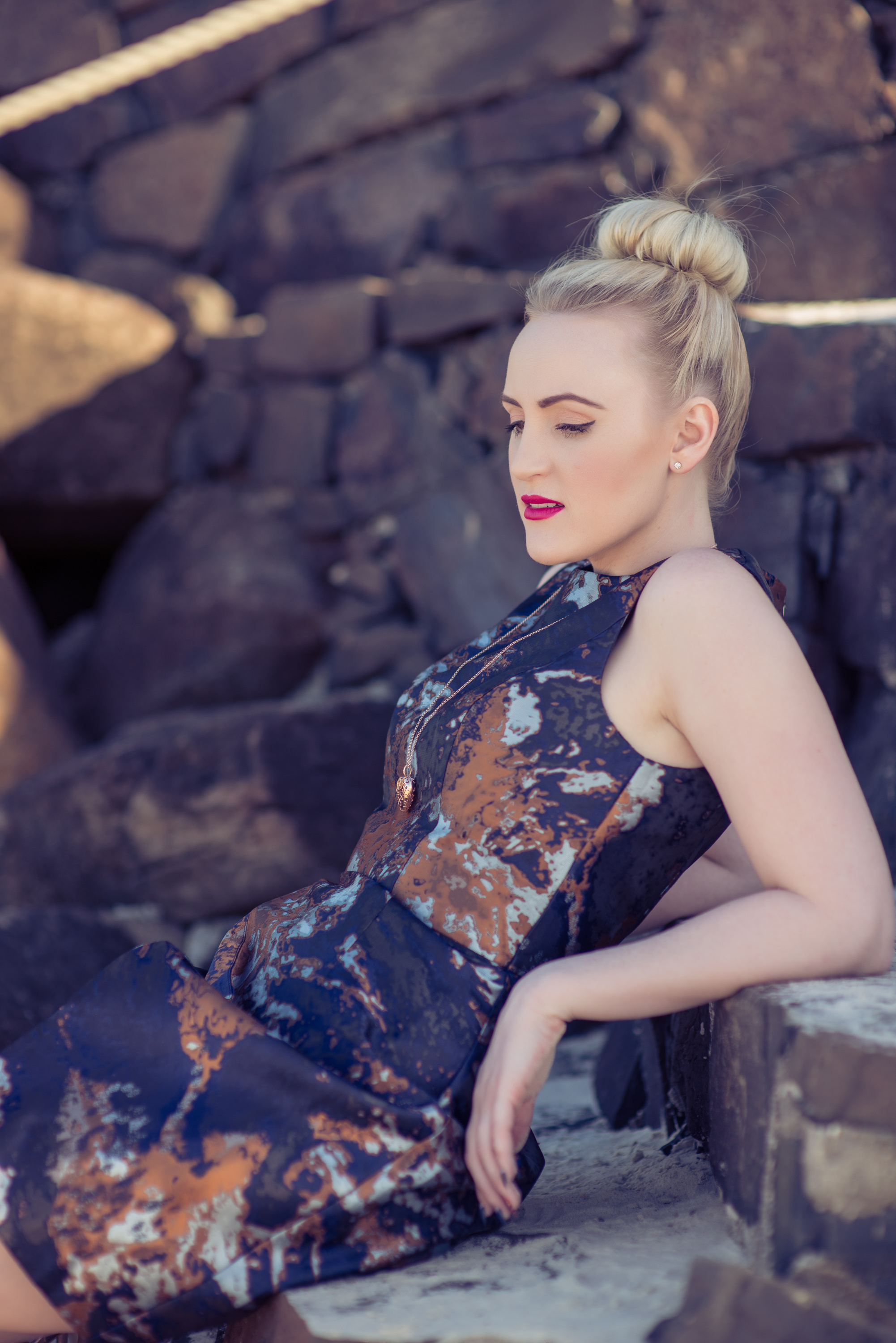 Cue In The City Wrap Skirt Jacquard Dress (available at DFO Jindalee), Thomas Sabo Heart Pendant (similar style here), Wittner Rose Gold Heels (similar style here).
Replacing the usual heels with sand between my toes as The Blonde Silhouette goes coastal. With all the gorgeous weather and glorious public holidays, Erin Smith Photography and I packed a few of our cutest accessories and headed south for some relaxation, Byron Bay style. Perhaps it was the swirled ocean-like pattern (seen in my new DFO Jindalee purchase) that lead me to the water, but either way bare feet, salty water and ocean breezes had me escaping the stress of the city and embracing my inner water spirit.
Back from my seaside frolicking, I am adoring all the fabulous entries for the "DFO Jindalee Selfie Competition." Remember ladies, your snap becomes your meal ticket to a brand new, shiny wardrobe, valued at $500. This competition is in it's final week, so make sure you drop into DFO Jindalee stat and snap your #selfie at one of your favourite stores. Who knows, you might see me snapping that sneaky selfie outside either Cue, Just Jeans or Lorna Jane. Check below for all the deets on how to enter and best of luck ladies x
Mobile users: http://bit.ly/dfojindalee-selfie-comp-mobile
SHOP THIS LOOK:

Photography by Erin Smith Photography
---