Get a Cue.
Friday, August 8th, 2014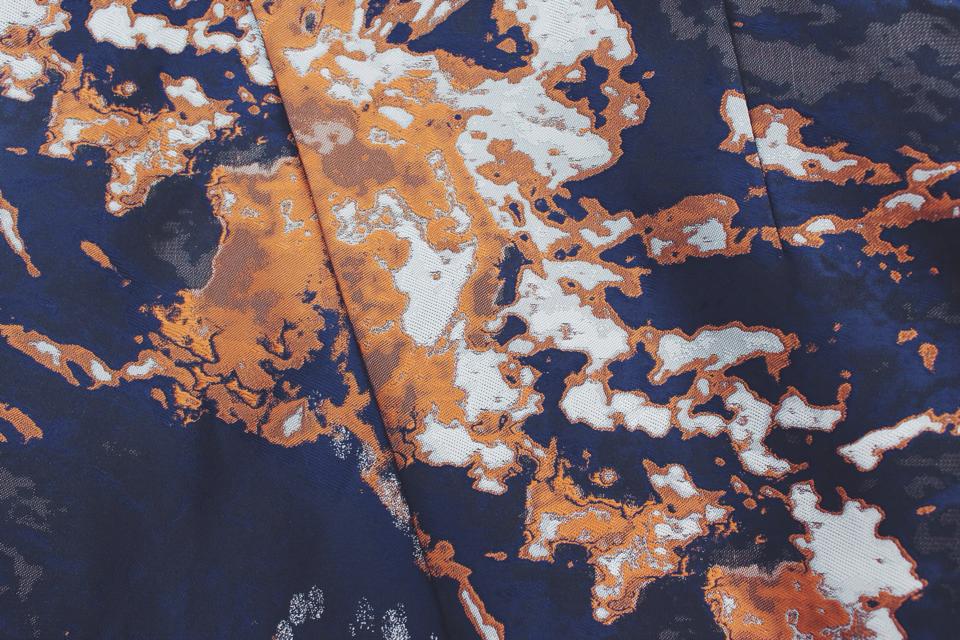 Cue In The City Wrap Skirt Jacquard Dress
I'm not your average shopper, would you believe? I treat my shopping experiences like a war zone, focused on the mission, I'm in and out with the goods in a speedy fashion. Despite this defence, there is one store that I can be found spending xxxxx amount of time (and $$$), browsing till my little retail therapy heart is content….and I'll give you a clue- it's Cue. Chic, sophisticated and always on trend, I could very easily reduce my wardrobe down and devote my loyalty to Cue.
Very picky about my shopping, I always find that the Cue store at DFO Jindalee, offers me variety through stocking new seasonal Cue pieces and additional favourites from the Cue In The City sub-brand. Just last week I managed to score the most intricate, patterned, asymmetrical wrap dress made of of jacquard fabric at DFO Jindalee Cue. Not only was I totally won over this spectacular statement piece, but the service of the friendly staff was superb. Girls do yourself a favour and make the Cue store at DFO Jindalee a soon-to-be visit!
While we are on the subject, have you ever dreamt about indulging in a generous shopping spree and redefining your current style? By snapping one selfie at your favourite DFO Jindalee store, you too could go in the running to win a $500 shopping spree at the centre! I even snapped my own entry which you can see up on my instagram @theblondesilhouette. Ladies check the following terms and conditions and get snapping!
Mobile users: http://bit.ly/dfojindalee-selfie-comp-mobile
A big thank you to DFO Jindalee for hooking me up with my new threads, keep an eye out for the styling of this little number. In the mean time, show a little love to the DFO Jindalee website and Facebook Page.
SHOP THIS LOOK:

---