Va Va Voom: The 7 Hair Styling Tools Your Tresses NEED!
Sunday, March 27th, 2016
Looking to add more volume to your locks? Look no further fashionista's as I've rounded up my favourite 7 hair styling tools to help create a little va-va-voom throughout your main mane!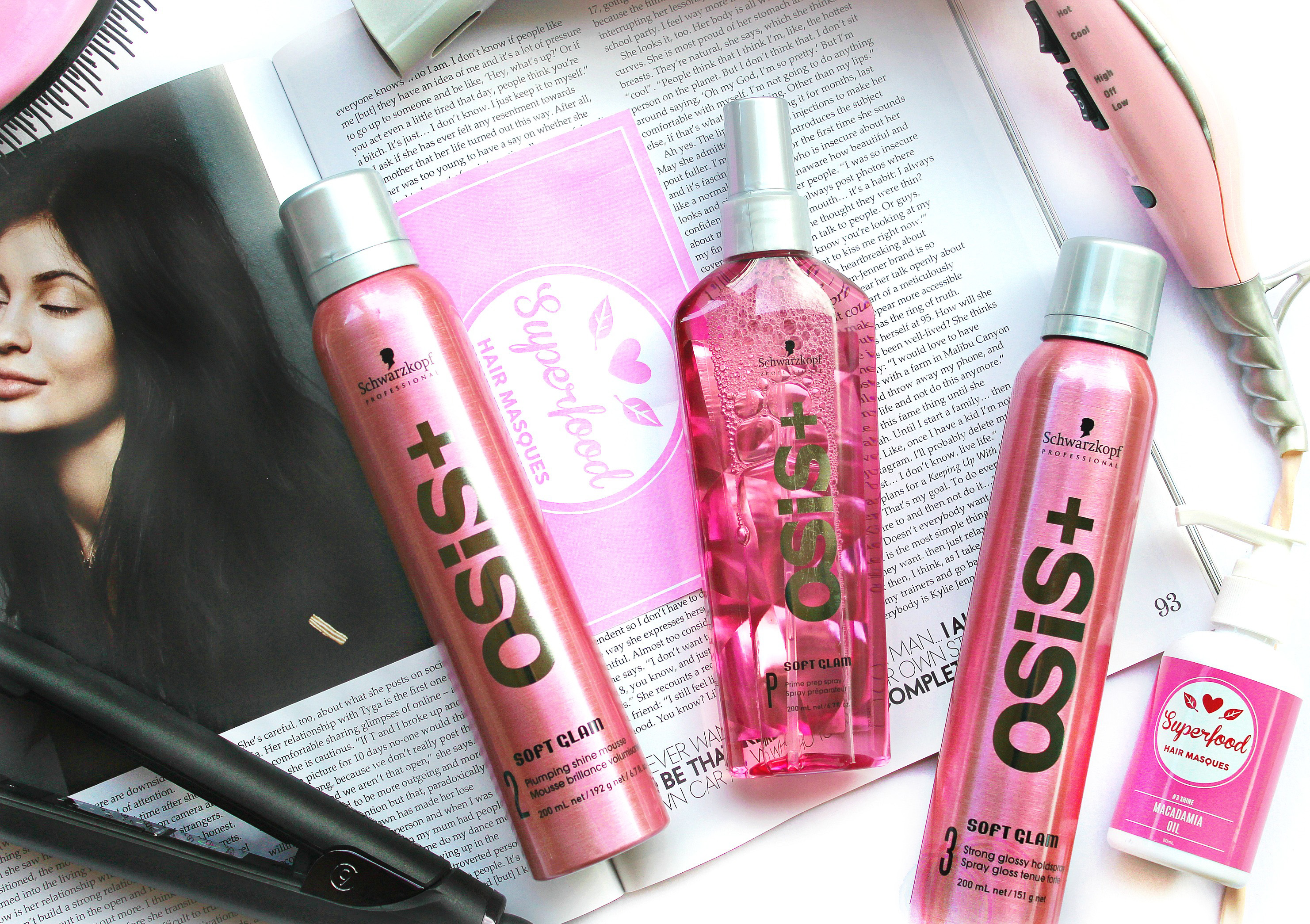 1. Schwarzkopf  Osis+ Soft Glam Prime Prep Spray. Introducing the perfect primer for your tresses. Helping to detangle even the most complex knots, simply spritz damp hair and style as necessary. Did I mention this one doubles as a heat protector against styling tools? Now that's a double whammy!
2. Schwarzkopf Osis+ Soft Glam Plumping Shine Mousse. Having dead straight hair, I find my roots lack volume, so for me, a styling mousse is an absolute necessity. What I love about the Plumping Shine Mousse is that it gives my limp locks extra body without weighing down my the roots with product. But the best part? It doesn't create that crunchy hair texture that other mousses do.
3. Schwarzkopf Osis+ Soft Glam Strong Glossy Holdspray. Let's be real, that rigid hold and chemical scent of home brand hairspray just doesn't cut it anymore. Instead, I'm opting for a more natural hold and texture of the Strong Glossy Hairspray. Not only does this product have a deliciously fruity fragrance, but it leaves hair with a healthy shine and is super easy to brush out.
4. Superfood Hair Masques. Part of a three step treatment, Superfood Hair Masques contain the highest quality ingredients including Macadamia Oil, Acai Berry, Argan Oil, Manuka Honey and Coconut Oil. Each treatment targets different concerns, helping to restore moisture, retain a healthy scalp, control hair loss and provide nourishment to damaged locks.
5. CloudNine Original Iron. It wasn't too long ago that I reviewed the CloudNine Original Iron, but it's given me fabulous hair days since, with it's heat control settings and speedy heating process. Definitely a must-have hair styling tool for creating seriously slick, straight hair.
6. Stefan Hair Brush. Brush out any tough knots with the perfectly pink Stefan Teezer Brush. Extra points go to it's miniature "handbag friendly" size.
7. Stefan Blowdryer. Dry your hair in a speedy fashion with the two temperature setting of the iconic Stefan Blowdryer. Equipped with a detachable heat concentrator to minimise damage and control airflow, you can kiss those nasty flyaways good bye!
Do you have a favourite hair styling product that I don't know about? From one beauty enthusiast to another, I'de love to hear it – so please leave me a comment below!
---