How To Style An All White Outfit!
Sunday, March 20th, 2016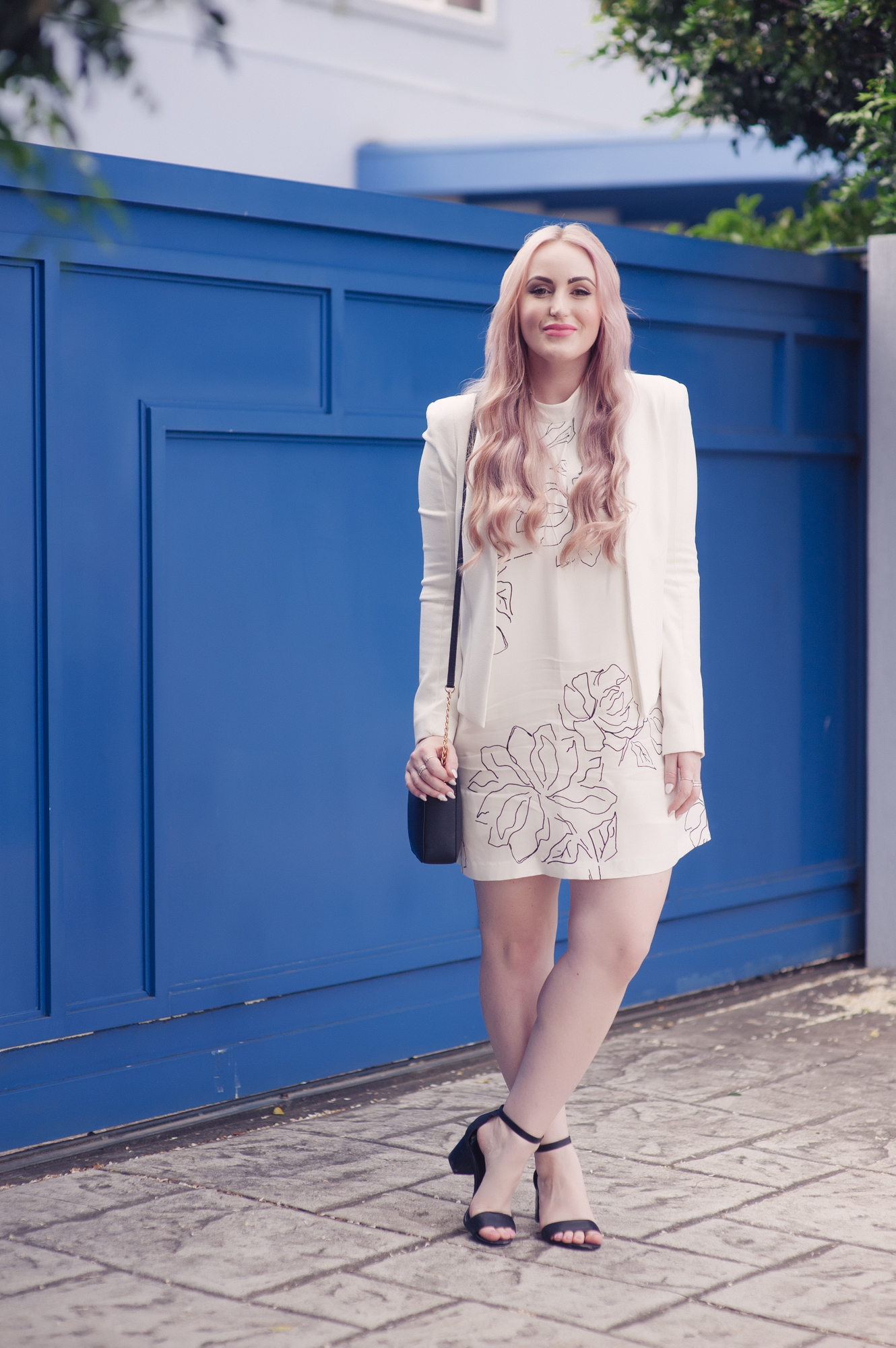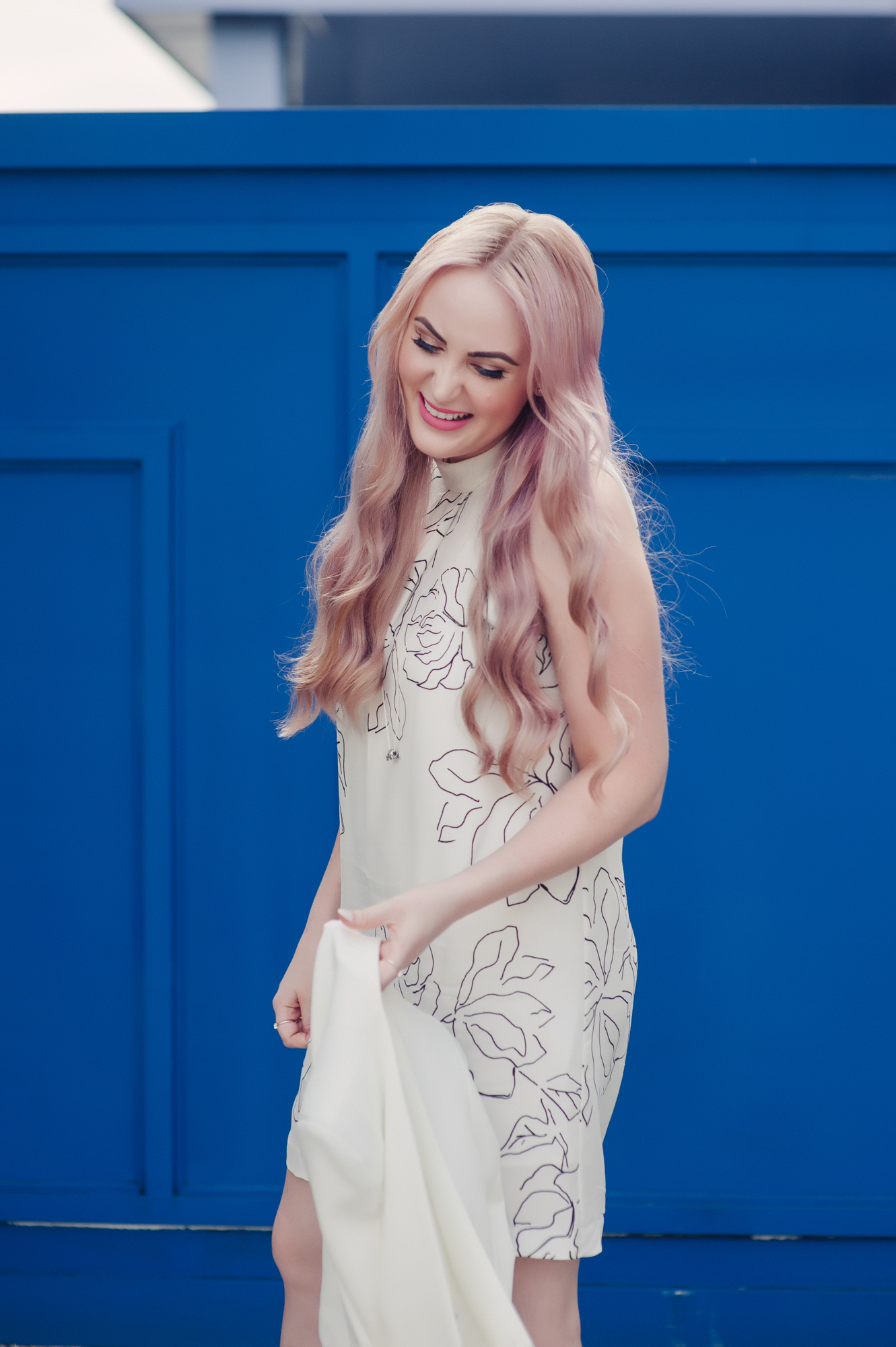 Talulah Loving Me Shift Dress, Seduce Pamela Jacket, Wittner Goodwin Heels, Michael Kors Jet Set Cross Body Bag, Pandora Disney Cinderella's Pumpkin Coach Charm, Pandora Starshine Stud Earrings, Pandora Starshine Ring, Pandora Starshine Solitaire Ring, Hearts of Pandora Ring.
Styling an all white outfit certainly sounds like an easy concept, would you agree? Yet, more often than not it can come across too stark, too coordinated and too (for lack of a better word) boring! Piece by piece, I'm adding more white garments to mix and match with to form a seriously sophisticated ensemble. Presenting my tips and tricks to styling an on point, all white getup.
1. Choose interesting silhouettes. The high neckline of this Talulah Shift Dress, instantly grabs the eye, creating a bold and sophisticated visual statement. I've also contrasted the floaty silhouette of this shift with a streamline blazer to create clean lines and balanced structure.
2. Your lip colour is everything! You may be working with neutrals, but there's no better opportunity to inject some colour with a bold pout. I recommend something flirty and feminine, like this pinky peach hue, Gerard Cosmetics Ballet Slipper.
3. Sparkle with two tone accessories. Silver is probably the go-to metal when working with white, but a splash of gold adds some much needed warmth and vibrancy to an all white outfit.
4. Don't be afraid to add black. Break up tonal dressing with some statement black accessories. Given that black comes from the same neutral colour palette, it won't look out of place. I'm teaming my all white outfit with a basic black heel and matching cross body bag for a little extra edge.
Fashionista's I would love to hear your tips and tricks for styling an all white outfit, so leave your thoughts below!

Photography by Erin Smith Photography
---