90's Cool: How To Style A Matching Set With Kenzo!
Friday, April 1st, 2016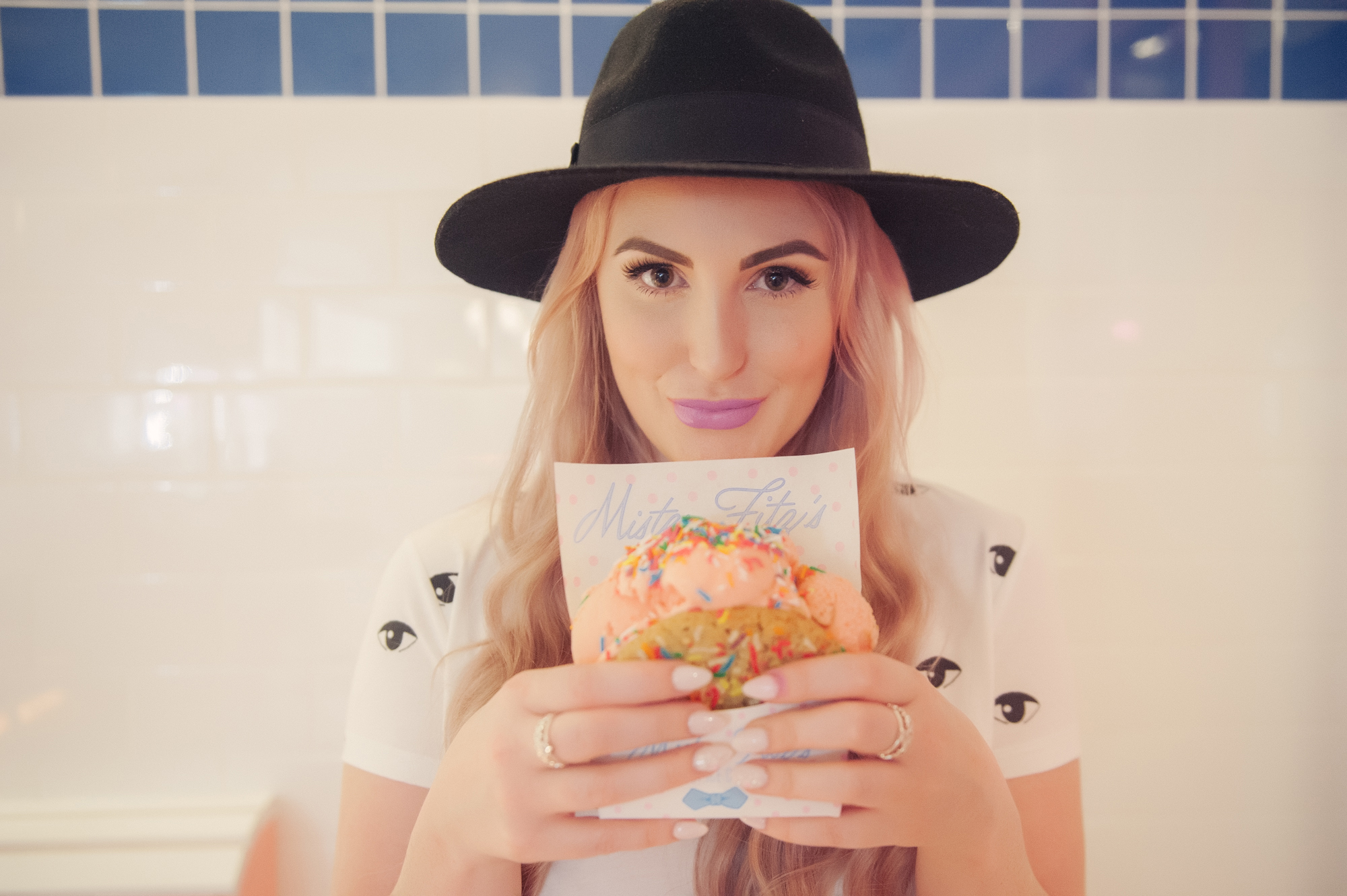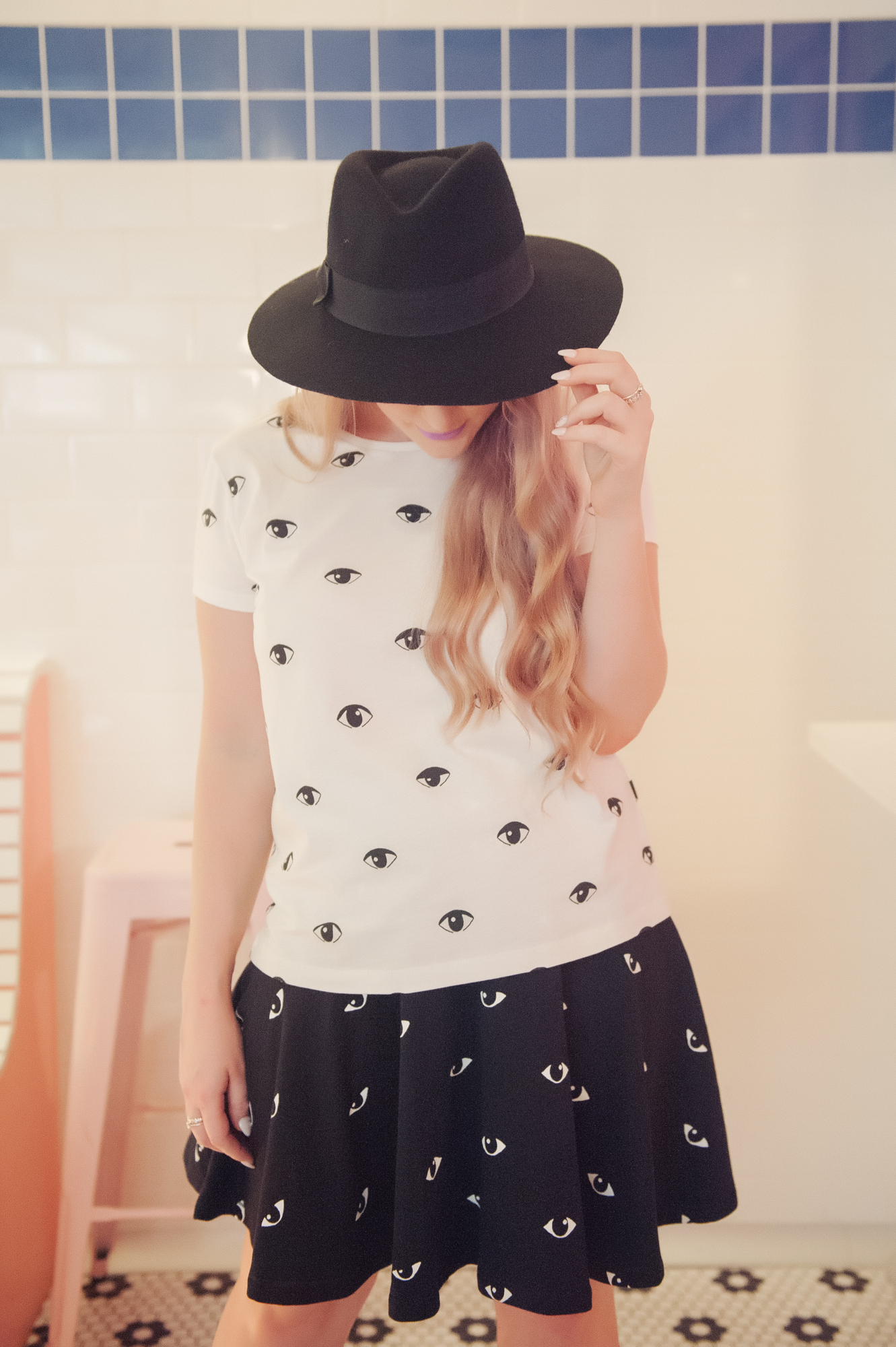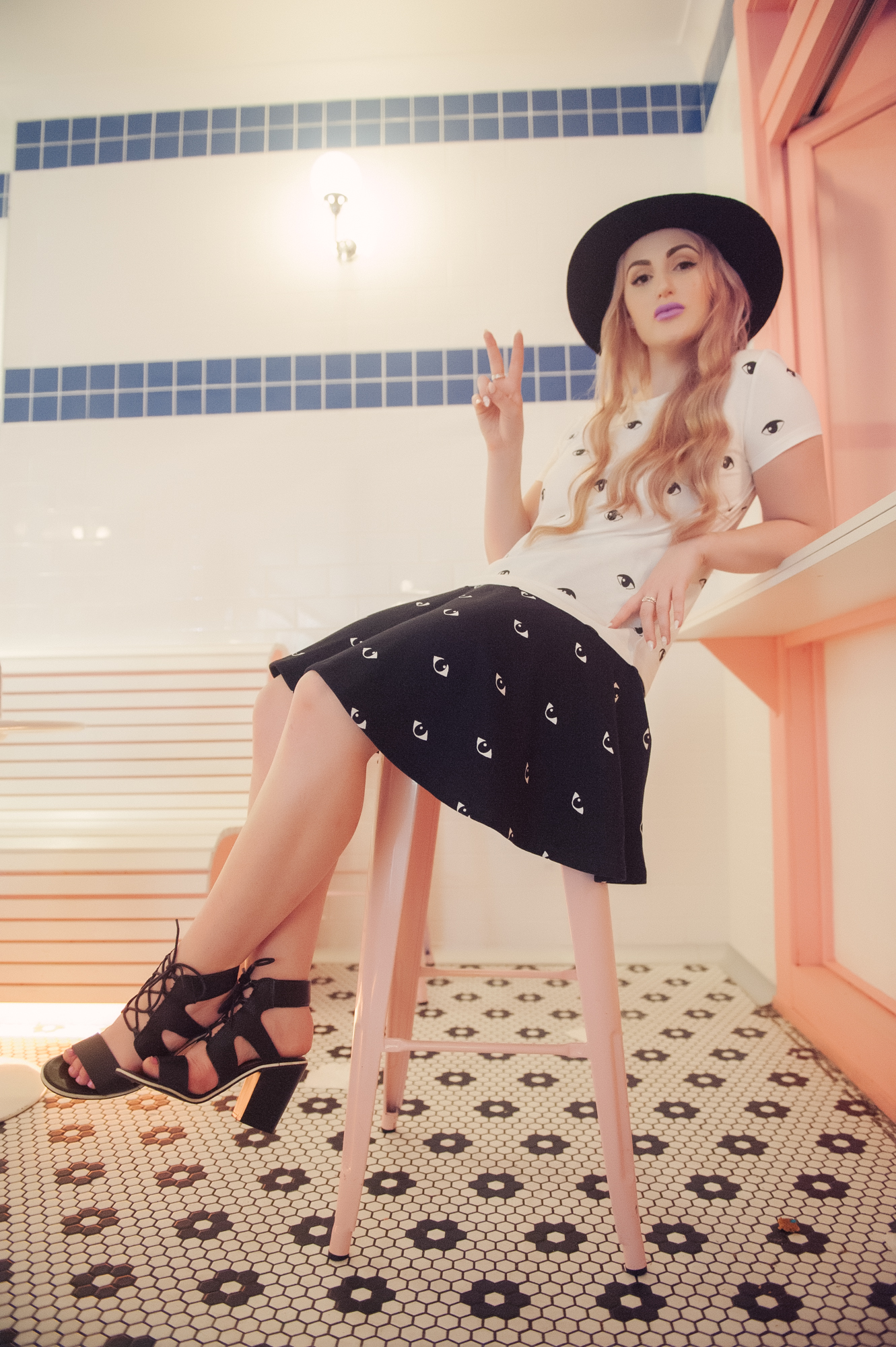 Kenzo Eyes T-shirt, Kenzo Eyes Skirt, Rubi Shoes Jamieson Lace Up Heels, Seed Heritage Fedora (similar style here), Pandora Starshine Stackable Ring, Pandora Starshine Solitaire Ring.
It's a matter of all eyes on me (literally) as I style my new, cheeky Kenzo two piece, in a casual meets cool girl getup. From the very first moment I unwrapped this exciting parcel, I was instantly reminded of my 90's childhood and how matching two pieces were seriously a thing, although back then they included some sort of frill, floral print or checkered motif. While they still create a strong, visual statement, matching sets should be styled thoughtfully, toeing the line between coordinated and cool. Presenting my Top 4 Tips to Styling A Matching Set.
1. Be loud and proud. You've already made the bold decision to pull of a matchy matchy look, so own it! Almost every time I have worn this two piece I have someone compliment the quirky eye print and ask me where it's from. It just screams attention!
2. Choose accessories that complement the tone of your two piece. Quirky, mysterious and a little offbeat are the words I would use to describe this funky Kenzo print, so I've teamed this matching set with a fedora for a little extra edge.
3. Casual > formal footwear. There's no room for stiletto's in this cool girl getup, so instead I'm swapping a refined heel for a block sandal. Otherwise, a cute ankle boot could do the trick!
4. Relaxed hair has flair. If your vibing effortless, then nothing says undone like a quaff of relaxed waves. Remember updo's add a formal element, so let that hair down girl and don't forget to add a serum to your roots to banish flyaways!
Do you have your own tip for wearing a matching set? I would love to hear it in the comments below, or even link me to your styled two piece getup!
SHOP THIS LOOK:

Photography by Erin Smith Photography
---