A Whole New Wardrobe #OOTD
Friday, May 31st, 2019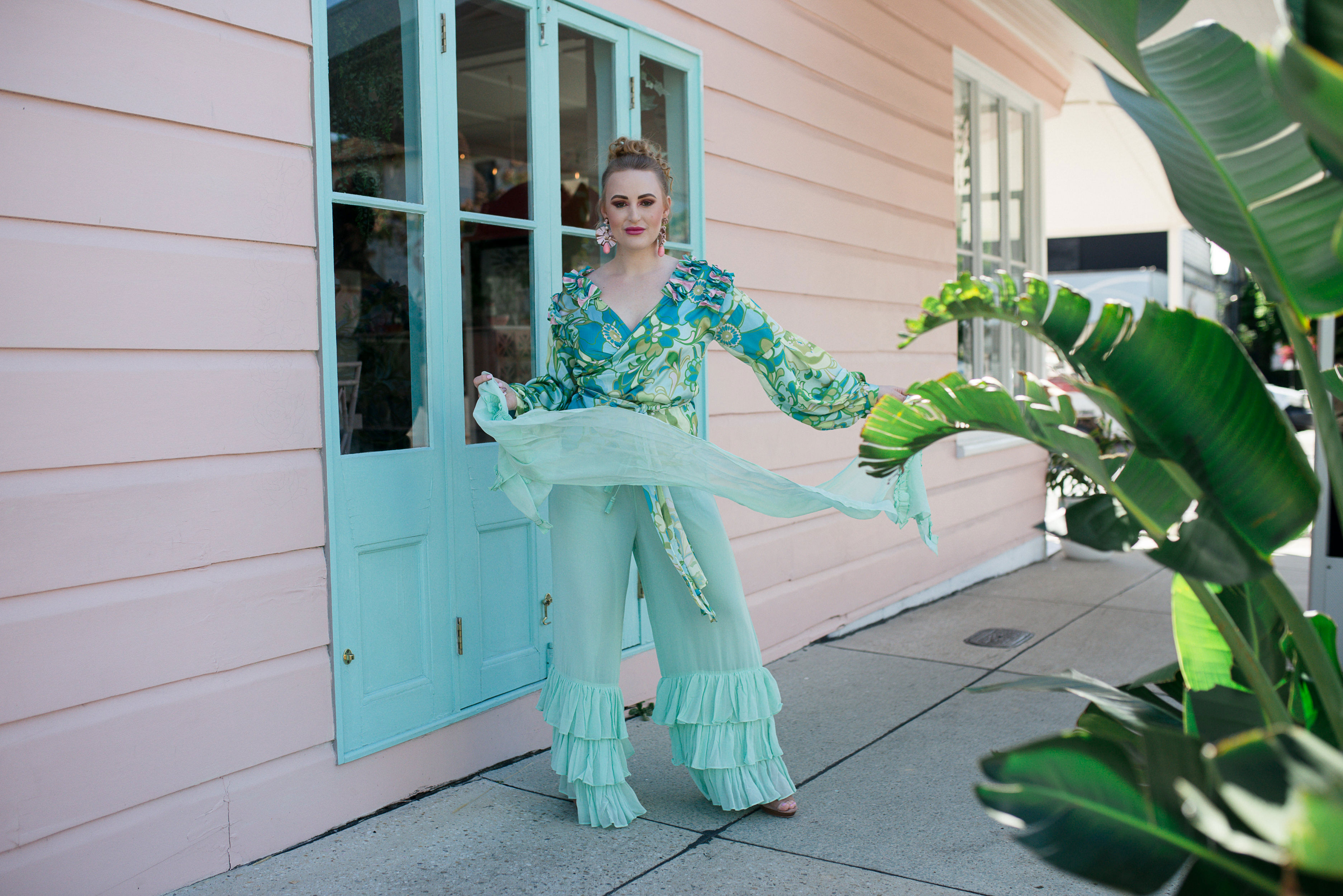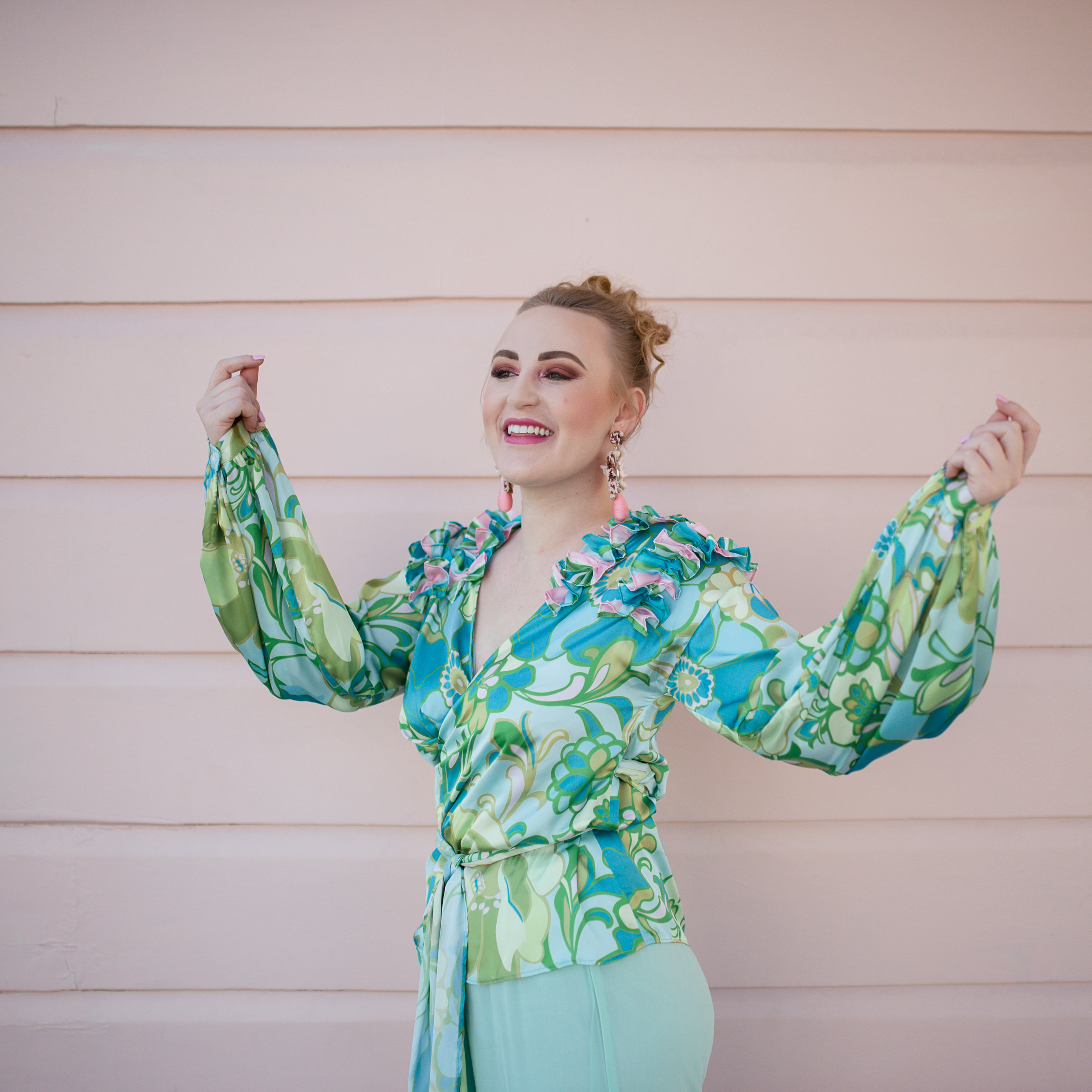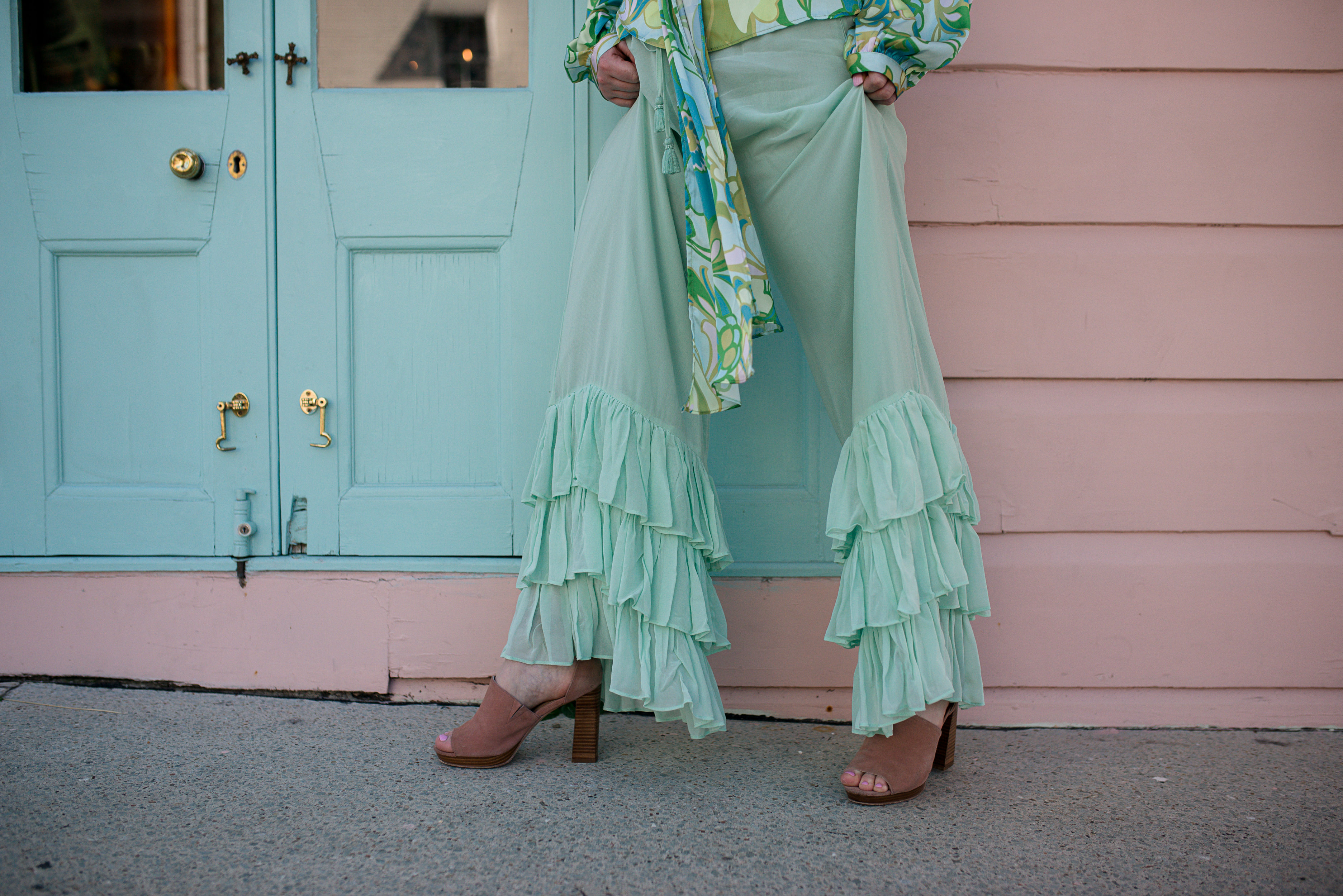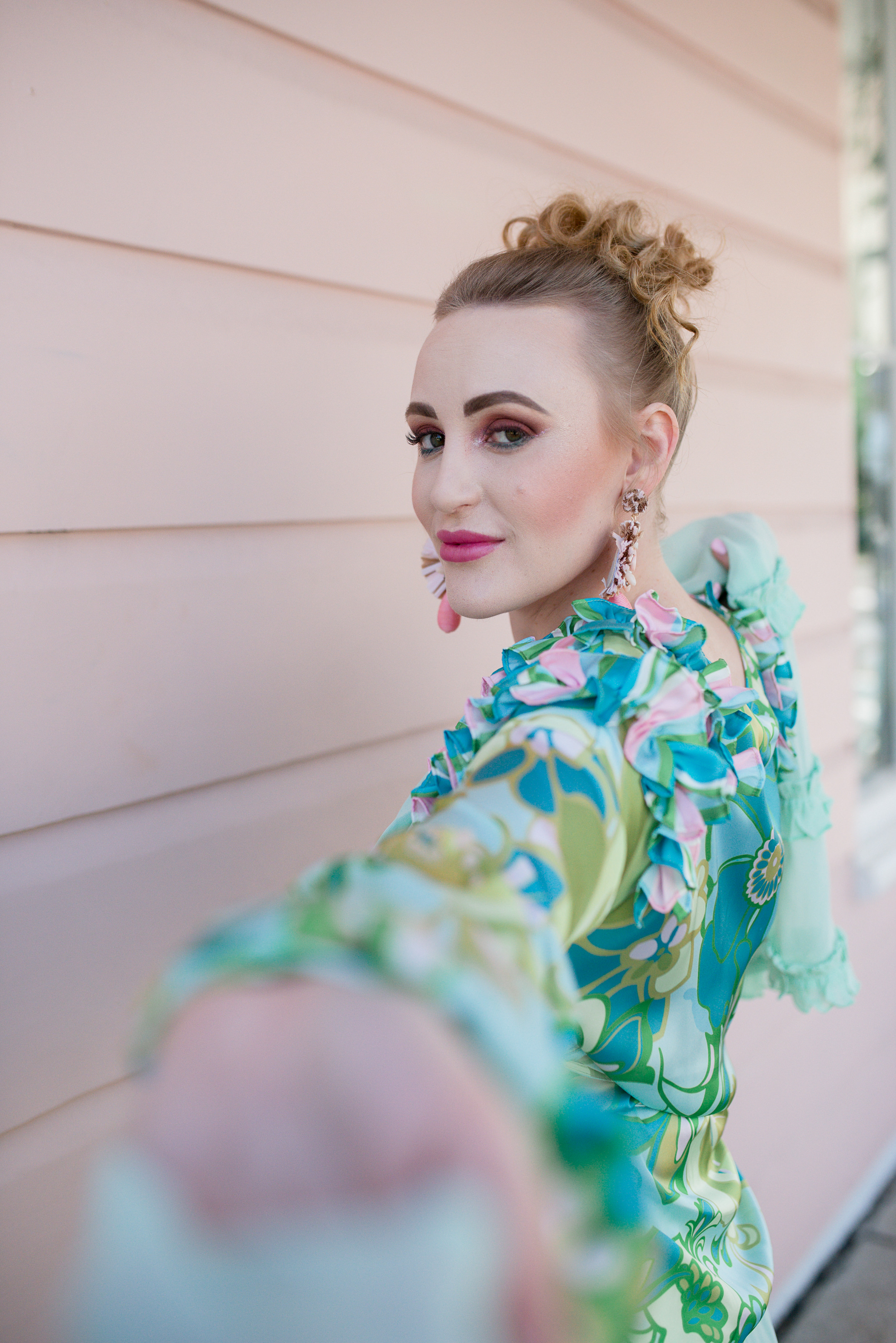 White Label Noba Charli Pants and Mitsy Top.
Disney queens, it's time to drape on the jewels and live your best Arabian night (or day) with the release of Disney's live action adaption of Aladdin.
Attending an exclusive preview screening, complete with lavish trinkets in true Aladdin style, I was completely dazzled (not to mention envious) of Princess Jasmine's glow up, highlighting a whole new wardrobe. From structured embroidered bodices falling into free-flowing fabrics, to the reimagined turquoise set, adorned with a crystal peacock motif, I was entranced by the vibrant colour palette and mix of luxurious fabrics, inspired to craft my very own Spell Bounding #OOTD.
With Jasmine's penchant for harem pants, seen in the original and adaptation, I decided to infuse a little flair with White Label Noba's Charli Pant, complete with layered ruffled detailing – perfect for a quick dash throughout the market place with a particular suitor.
Adding a magical genie-esque note, I've styled the elaborate Mitsy Top, also by White Label Noba, highlighting luxe satin fabric, ruched shoulder detailing, billowing sleeves and a vivid paisley print. Lamp and wishes not included, although I'll happily reside in the Cave Of Wonders!
Prepare yourself for a fantastic point of view, in Disney's anticipated live action adaptation, Aladdin. For more information, visit https://www.disney.com.au/movies/aladdin.
Proudly sponsored, shimmering splendid, by The Walt Disney Company AUNZ.
Photography by Erin Smith Photography
---
How To Style A Jumpsuit For A Wedding
Tuesday, March 19th, 2019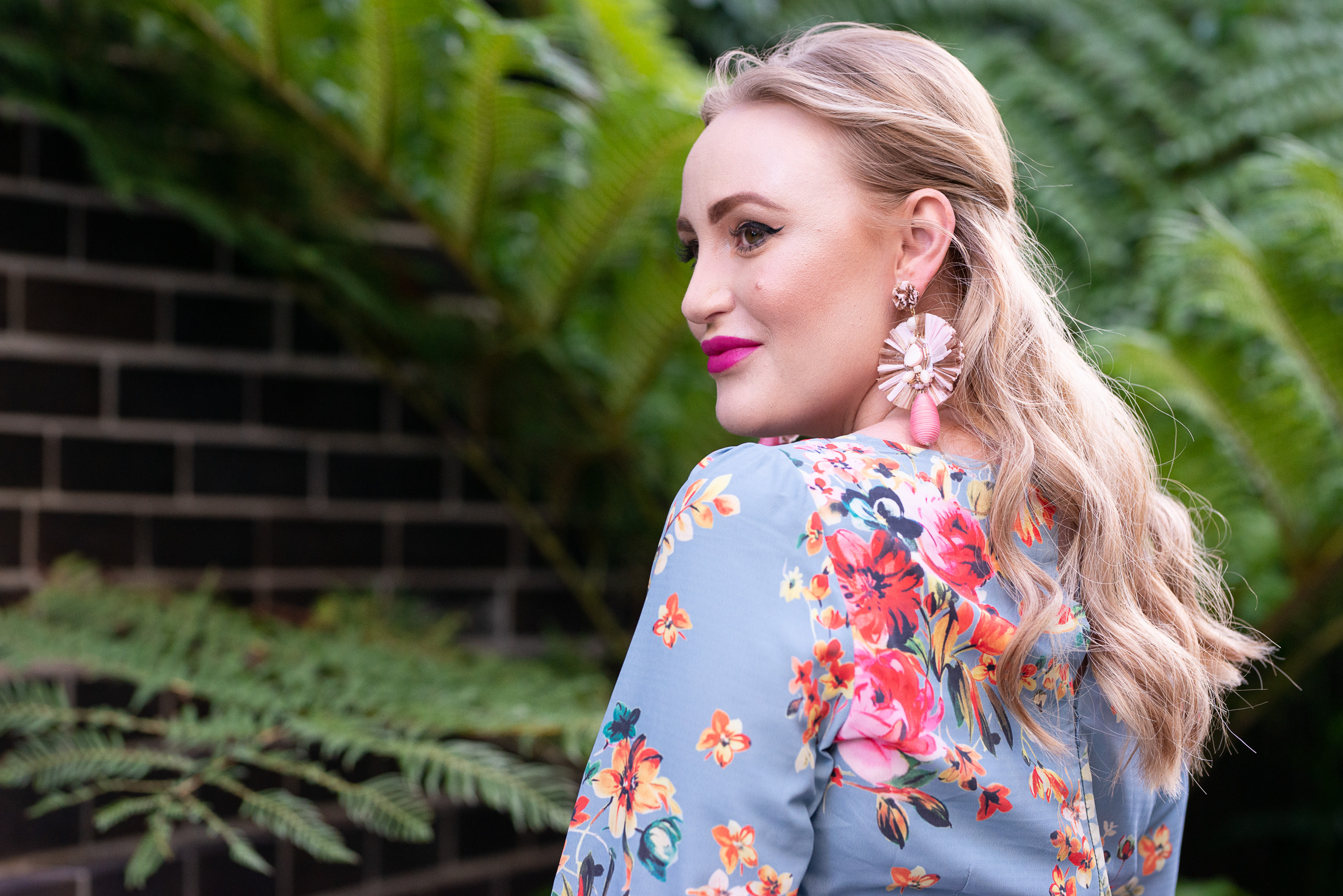 Stella Jumpsuit (similar style here), Skin Footwear Heels (similar style here), Adrift Earrings (similar style here), Olivia Burton Marble Floral Watch, Pandora Vintage Allure Ring,
It's a stylish question I've been asked before; can a jumpsuit be formal and specifically, can one be worn to a wedding? Partial to a all in one number, I believe jumpsuits can certainly be styled for a more formal affair, however, I've got a few little stylish tips and tricks in my Louis Vuitton.
1. Ensure your jumpsuit contains the basis for a high end outfit, ie, is it beautifully tailored and made to measure or is crafted from a high end fabric? What I love about this Stella piece I'm wearing is the gorgeous structure highlighting bishop sleeves,  a cinched tied waist and billowing pants.
2. Consider a softer, feminine palette suitable for a ceremony, as well as the reception. Already a jumpsuit makes a strong optical statement, so subtlety is a safe choice. My recommendation? Anything floral or favouring blush or pastel tones.
3. Create elongated legs with an appropriate heel. Given a few inches of extra fabric, I have selected a pair of heels that offer a platform, alongside a generous block heel, creating the optical illusion of longer pins.
4. For accessories: think less is more! Keep the focus on the find, and accessories to the essentials. For this look, it means a striking set of earrings, a fabulous timepiece and a few dainty rings.
How have you styled your formal jumpsuit? Let me know your tricks of the trade in the comments below! x
SHOP THE POST:

Photography by Erin Smith Photography
---
Dream State & Dalmation Print
Sunday, February 24th, 2019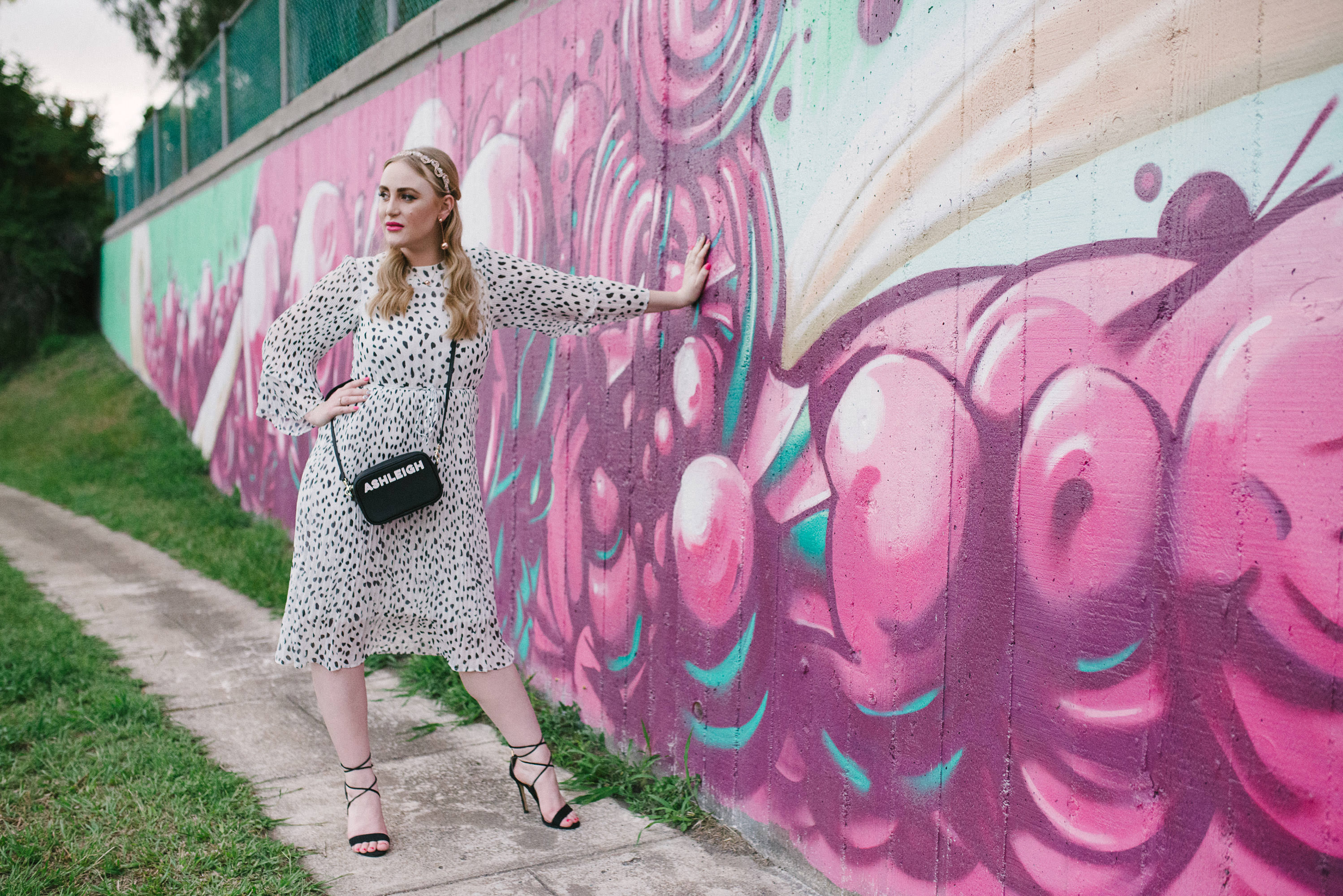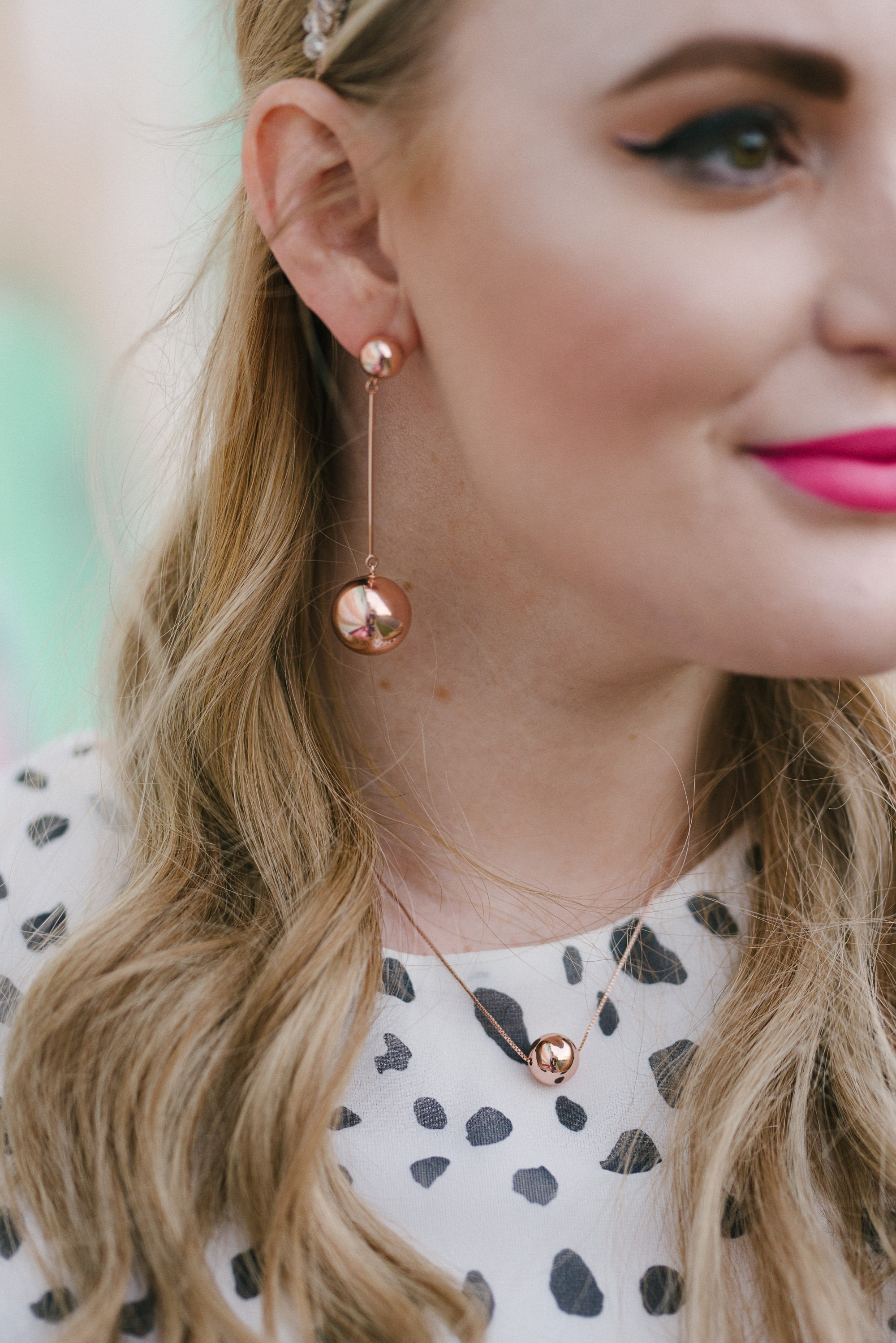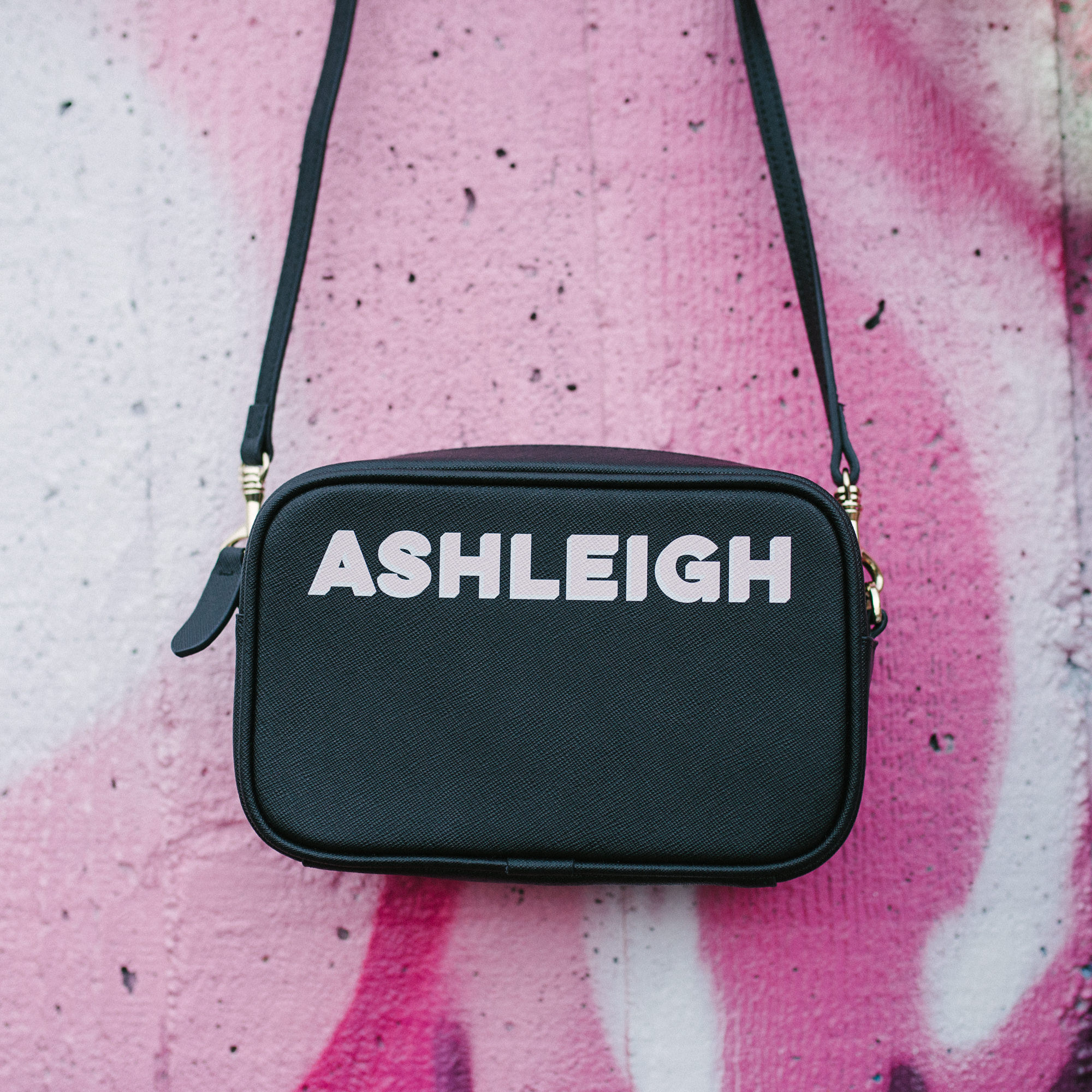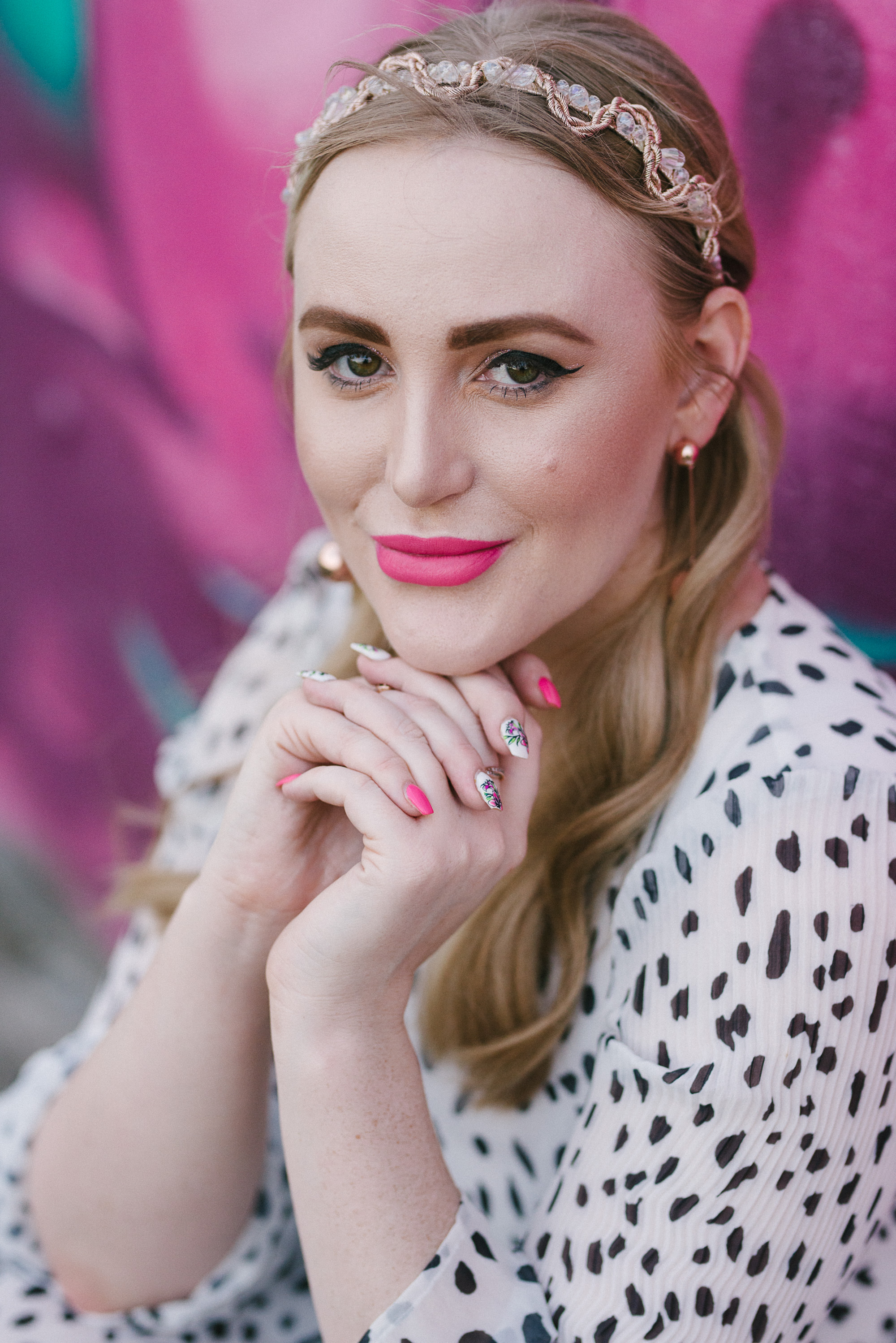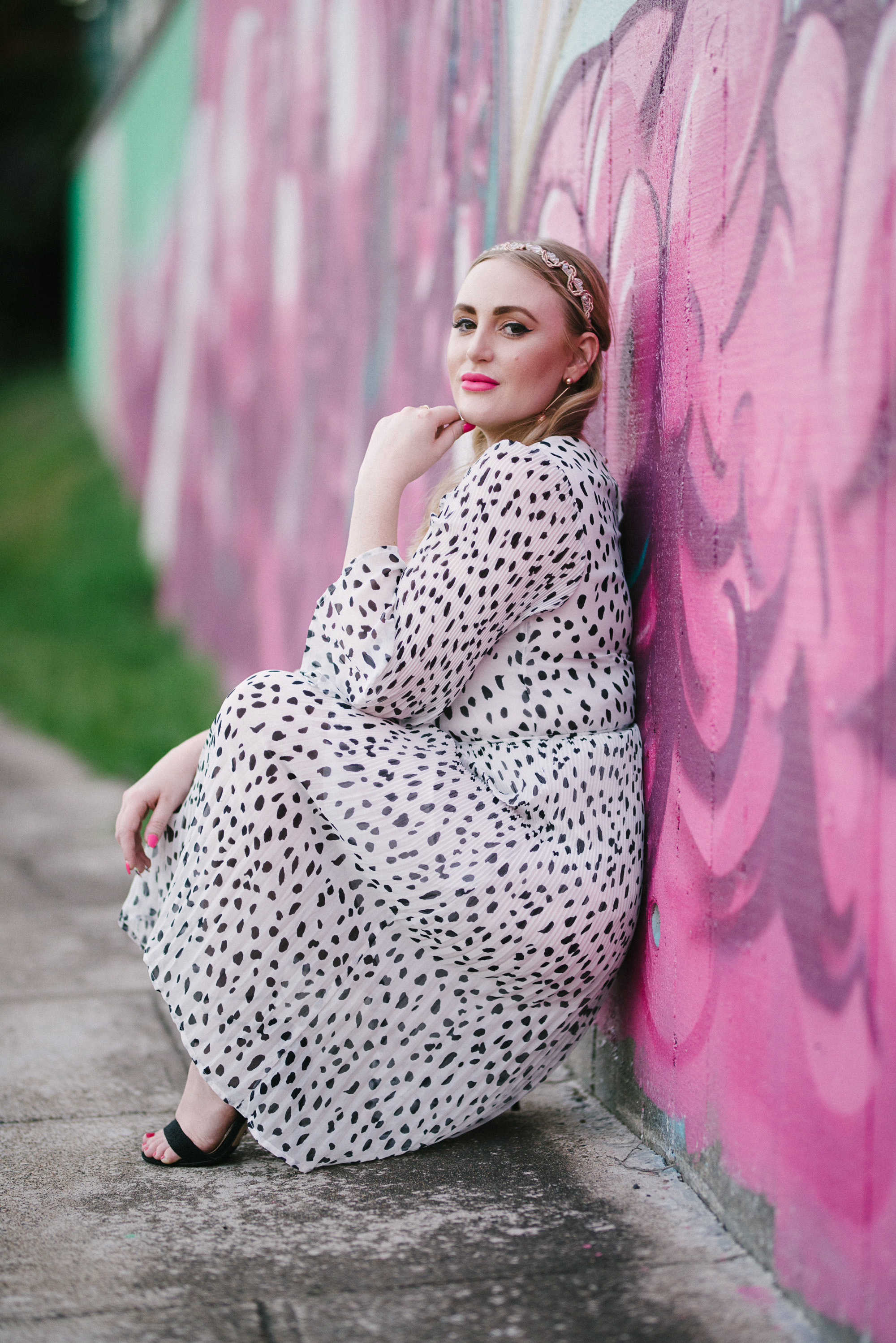 Little Party Dress Dream State Dalmation Print Dress, The Daily Edited Mini Cross Body Bag, Liberte Maya Earrings and Necklace, Tony Bianco Heels (similar style here).
I'm feeling like the modern day Cruella De Vil dressed in this fabulous dalmation print, exclusive to Little Party Dress. There's something so chic about a monochromatic colour palette, especially when teamed with such a feminine silhouette complete with pleated detail and floaty bell sleeves.
This sleek look features a personalised cross body bag, one of my very favourite accessories from The Daily Edited. Some might say a full monogrammed name is rather excessive, but as fortune favours the bold, this piece remains the ultimate statement – that and the luxe Maya jewellery set worn, by Liberte.
Dalmation, zebra, polka dot or otherwise- what's your favourite monochrome print? Let me know in a love note below! x
SHOP THE POST:

Photography by Erin Smith Photography
---
Weekend Ready In Off Duty Jumpsuits
Friday, January 25th, 2019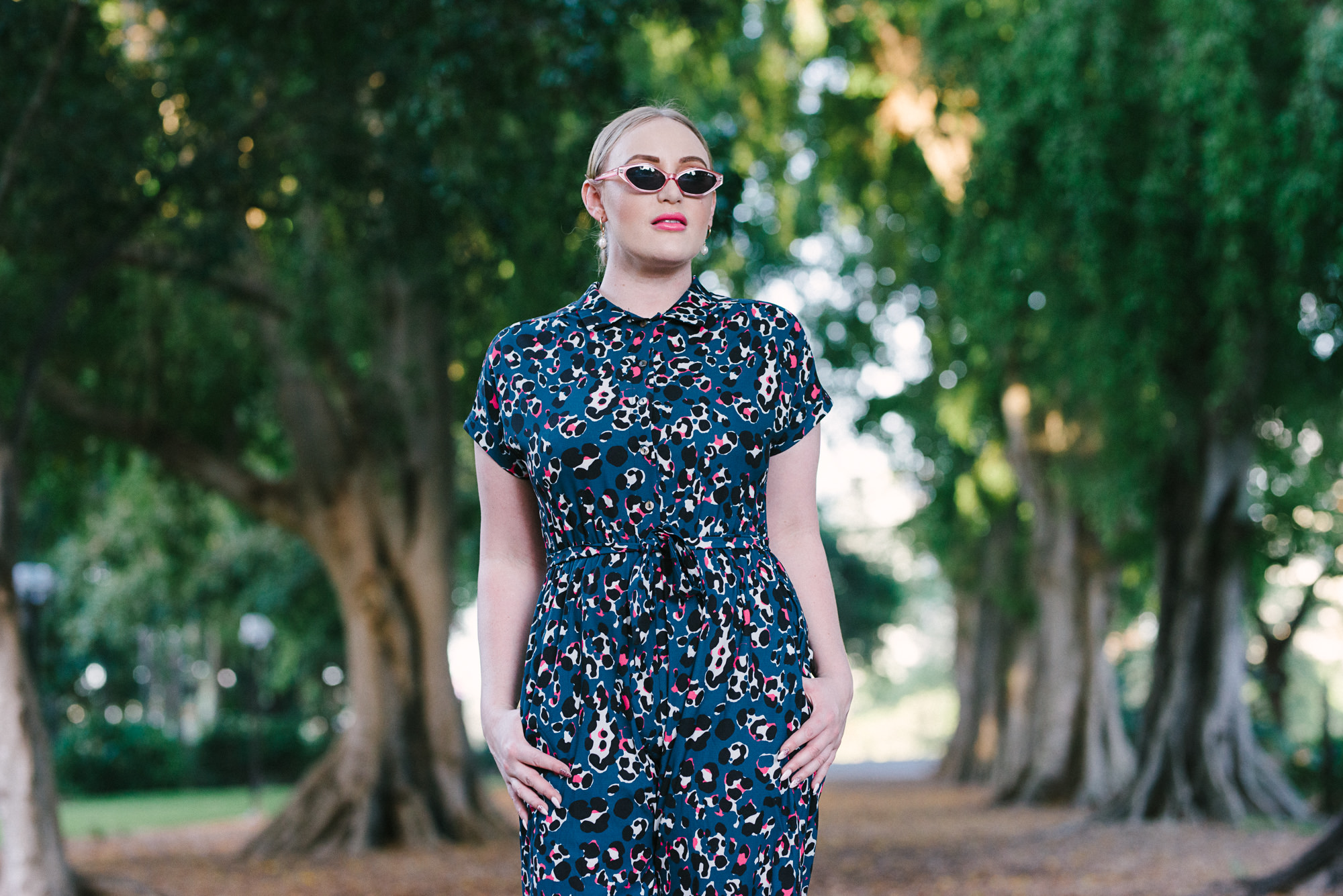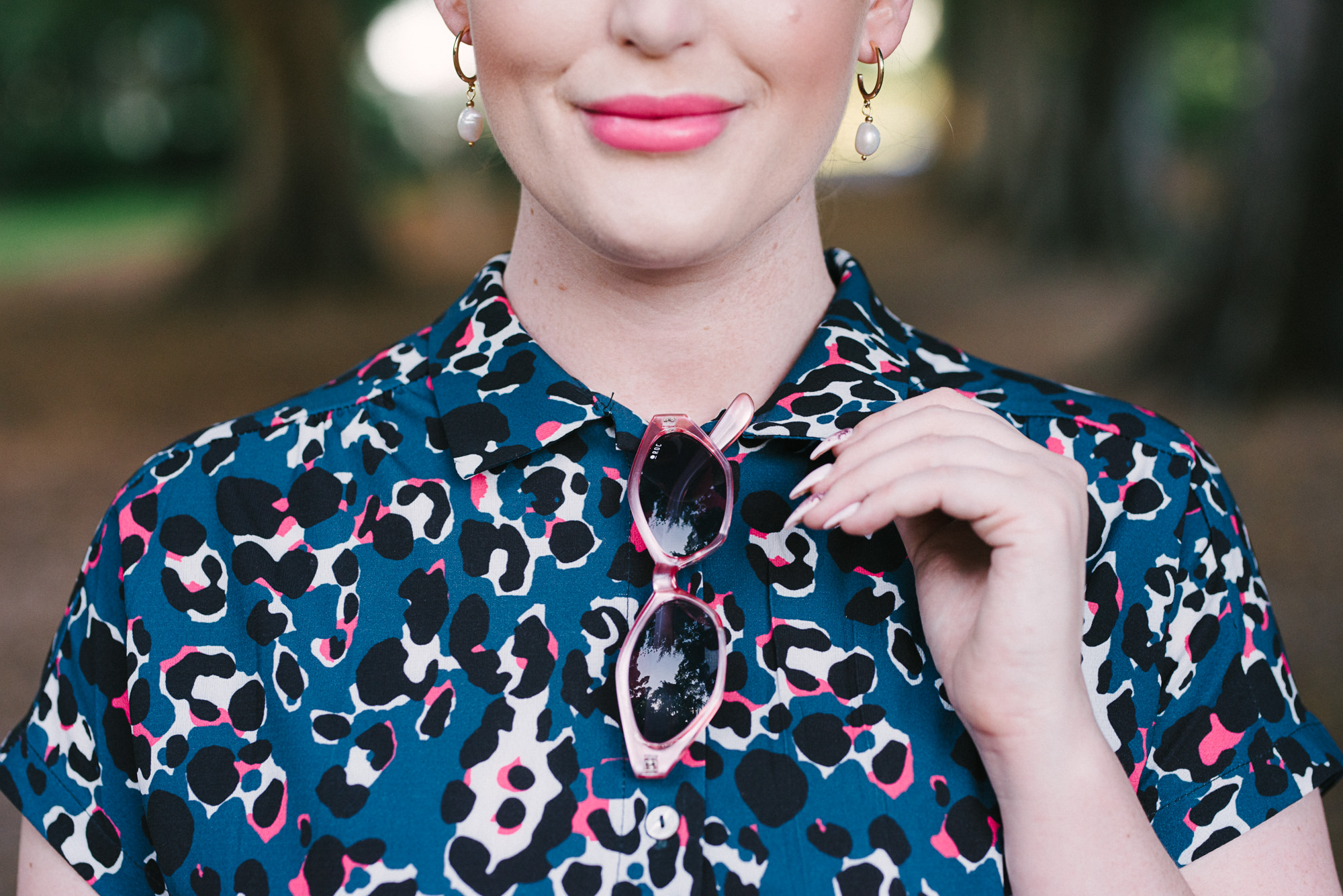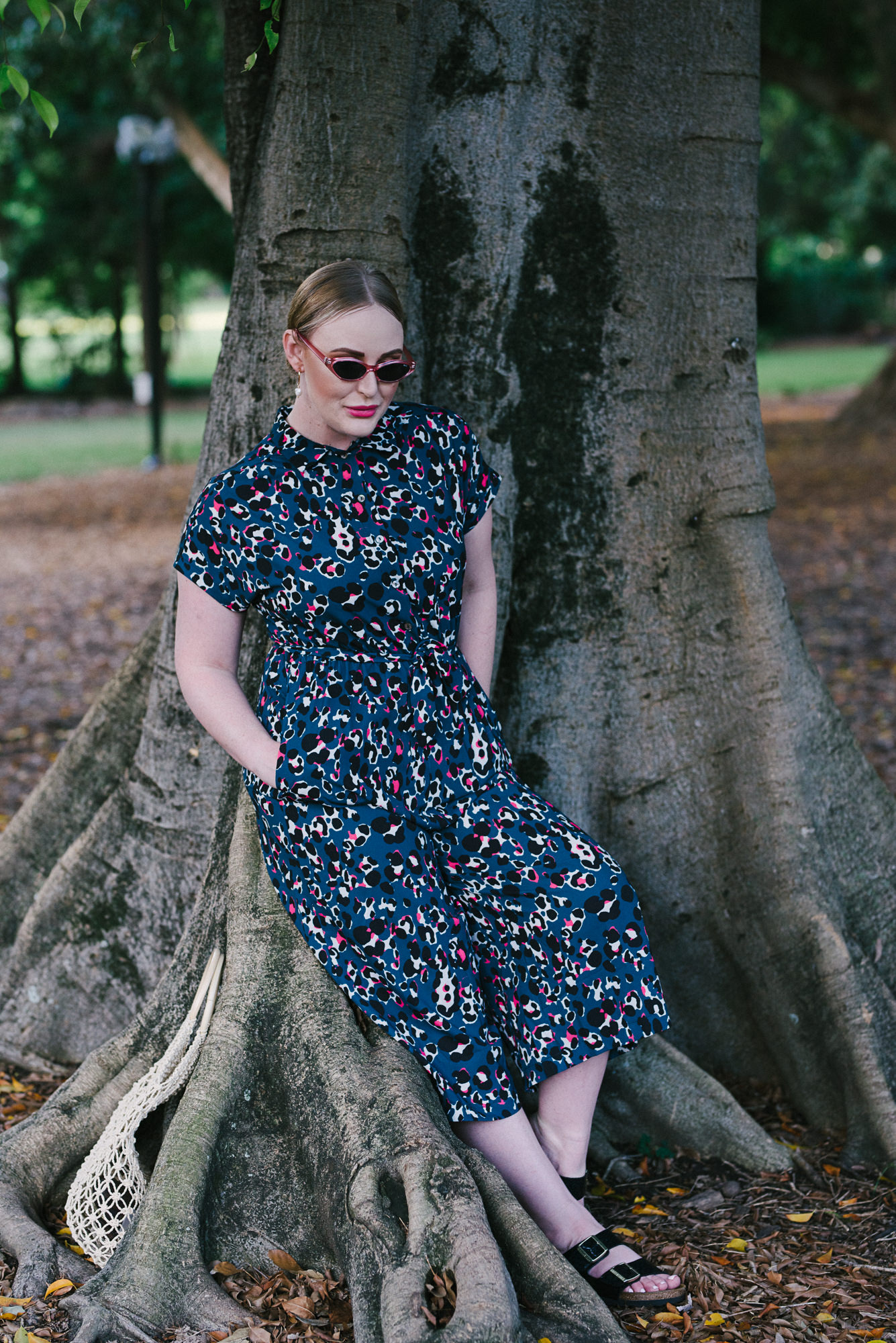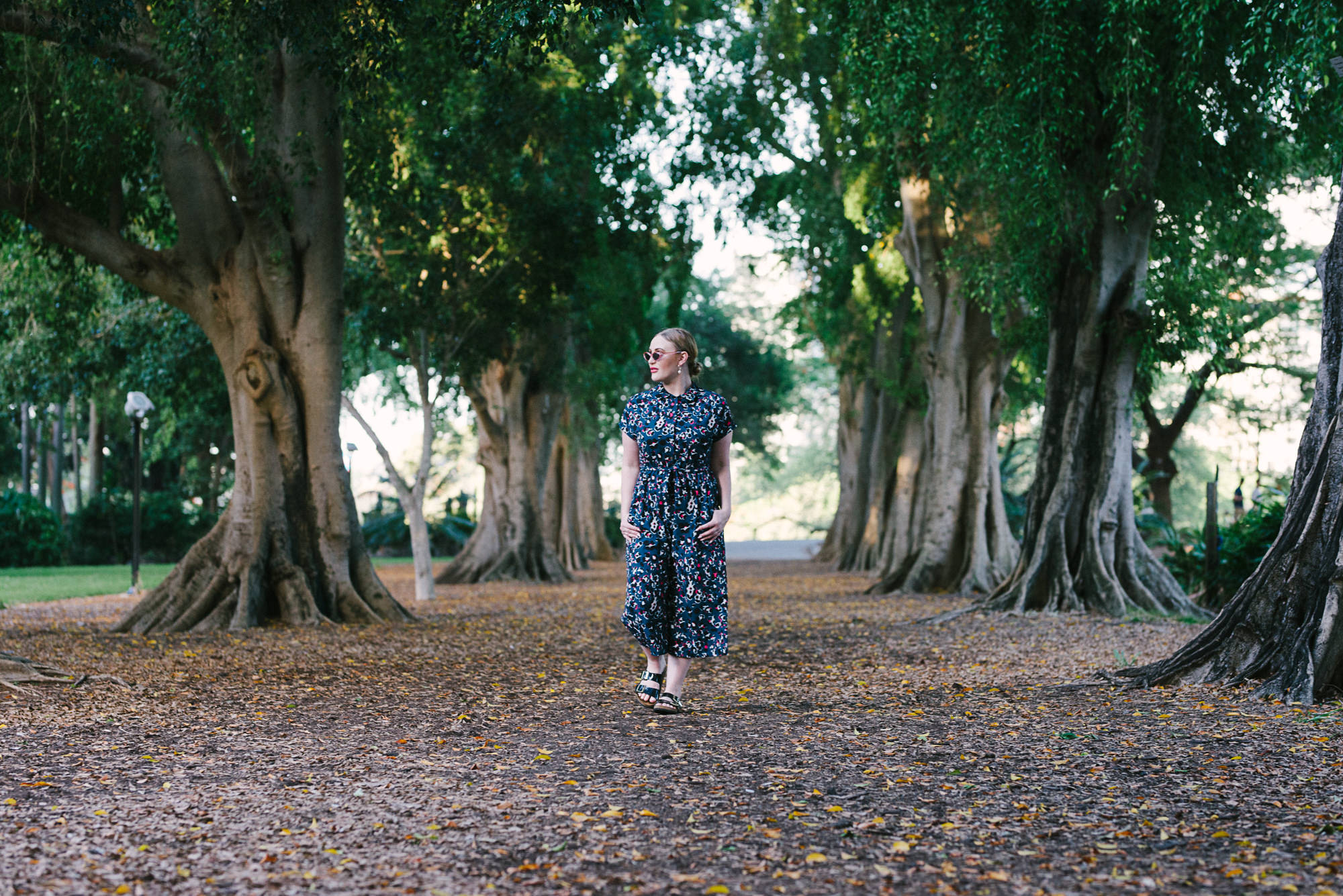 Little Party Dress Tasty Animal Print Jumpsuit, Adorne Woven Tote (similar style here) and Pearl Drop Huggy Earrings, Roc Eyewear Let's Bumble Shades, Birkenstock Arizona Slides.
Australia Day weekend is on the horizon and I'm striding into the long weekend wearing an off duty jumpsuit from Little Party Dress. This piece is delightfully cute to wear, featuring a vivid animal print, breezy cropped palazzo pant and a collared neckline for extra prep.
For those spending the weekend out in the sunshine, I've opted for a pair of Birkenstocks and yes they are a little more fancy with their metallic texture. Complete with a woven tote bag and some sharp new frames, I am ready for blissful summer adventures.
SHOP THE POST:

Photography by Erin Smith Photography
---