Green With Envy
Monday, October 16th, 2017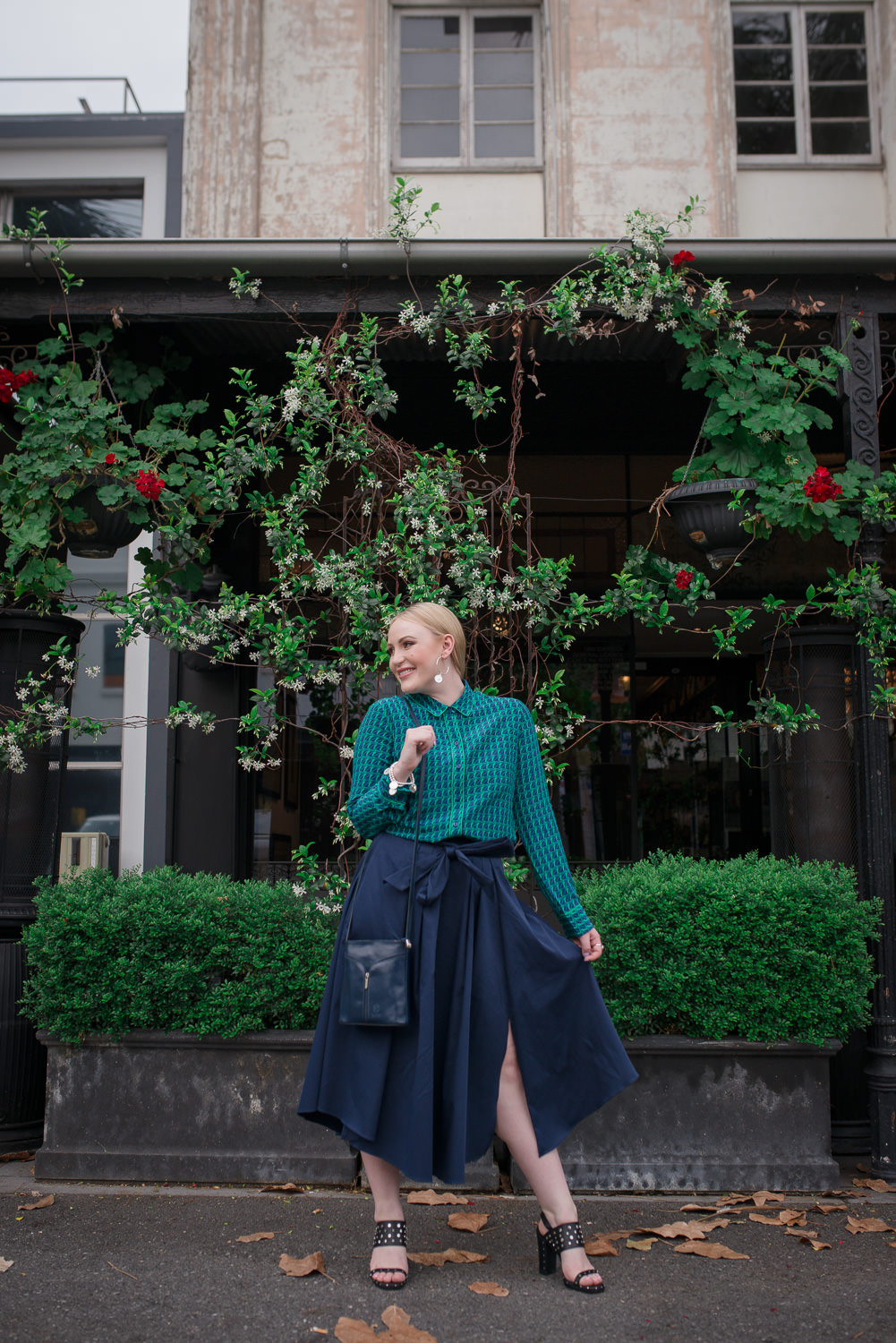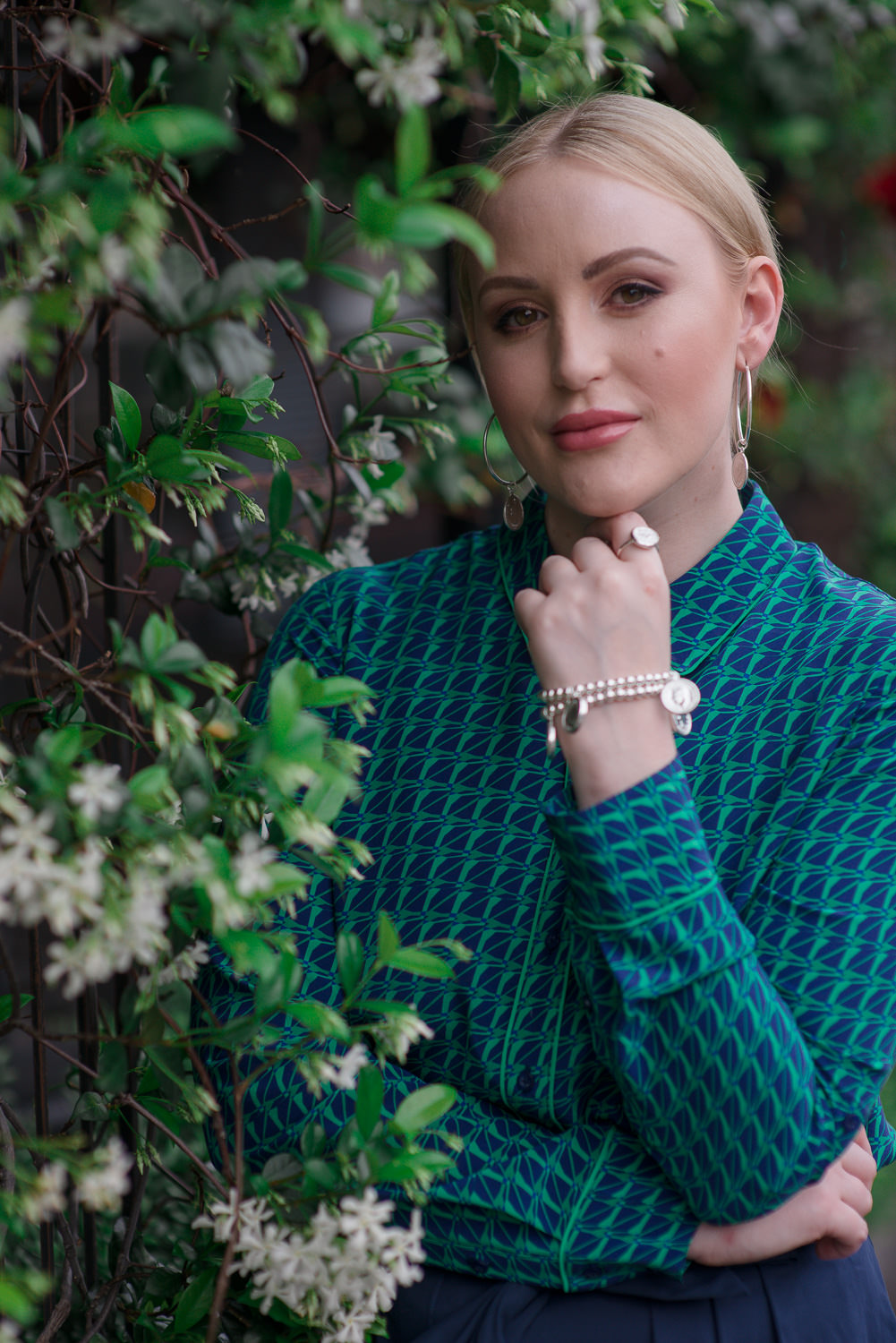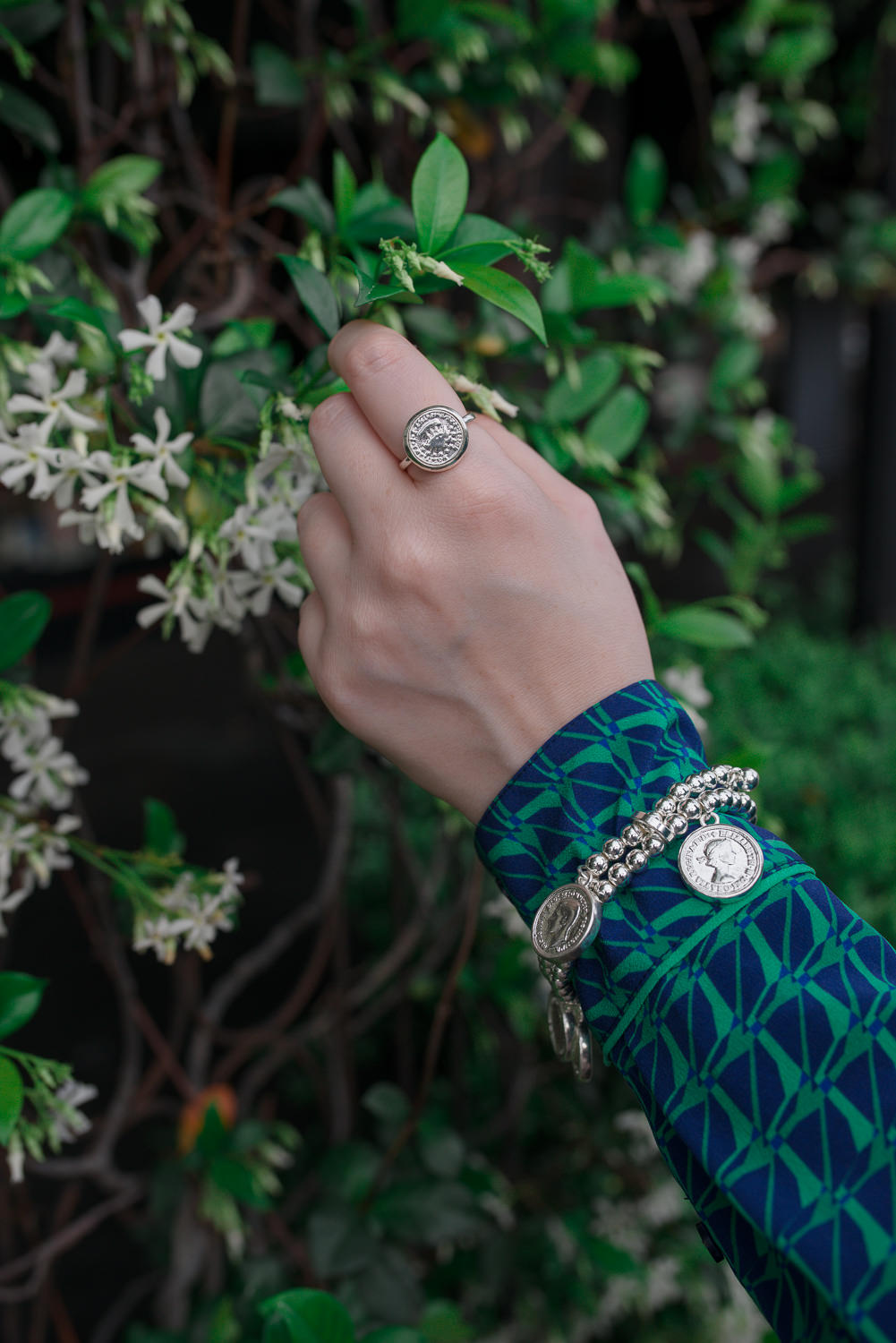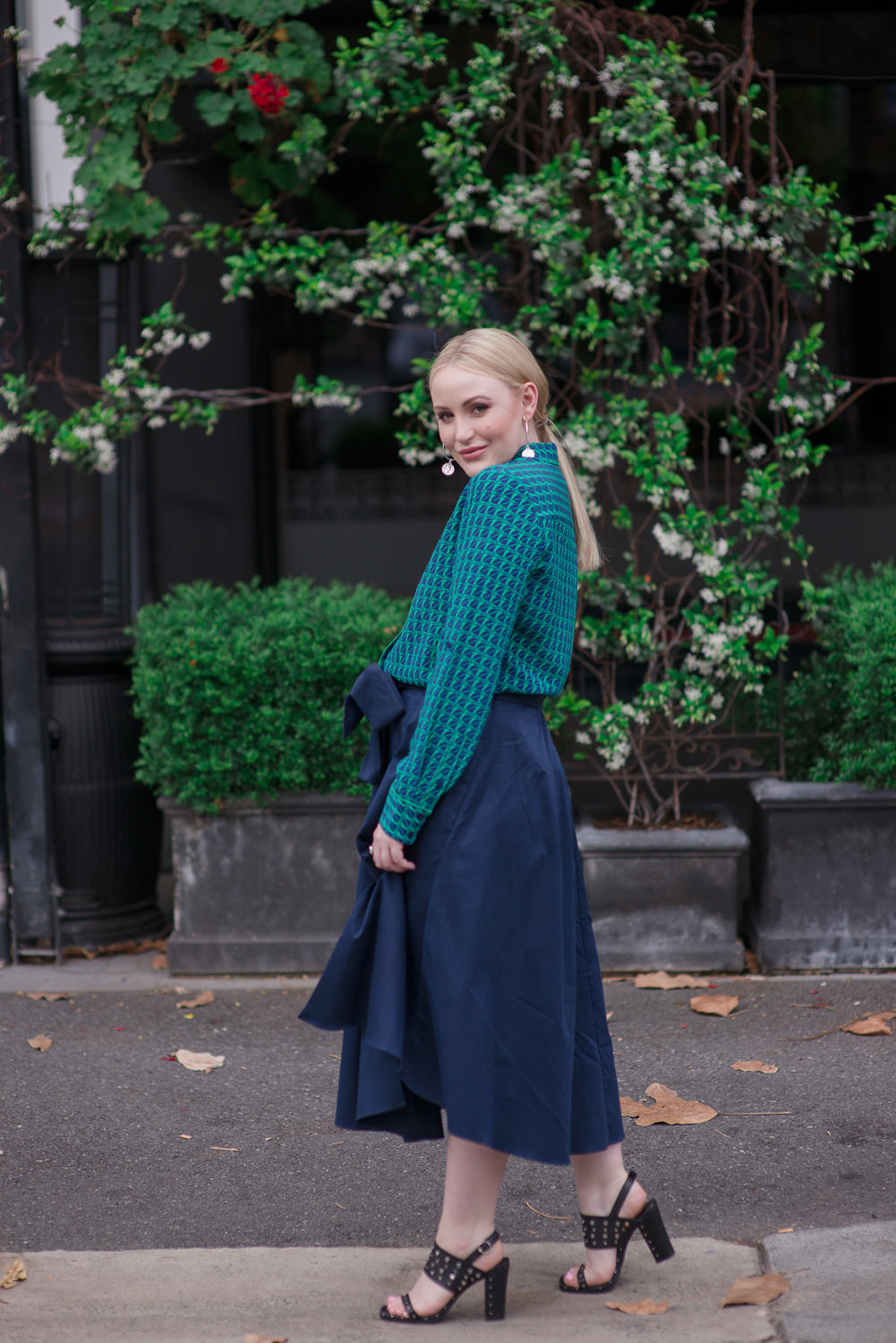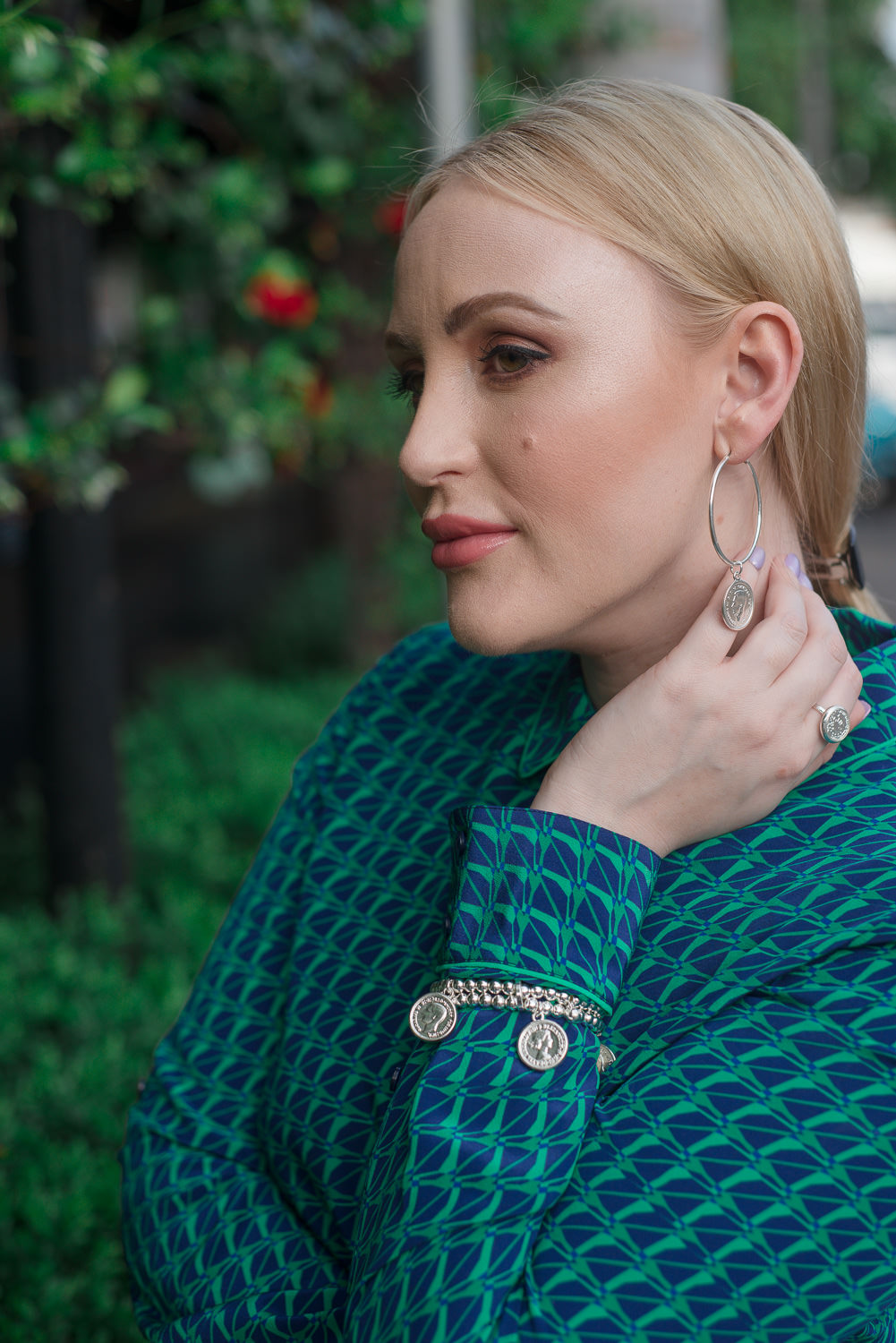 Marcs Green With Envy Silk Shirt, Marcs Numero Uno Midi Skirt, Wittner Floyd Sandal, Adorne Medium Coin Hoop Earrings, Adorne Coin Bracelet, Adorne SZ 8 Coin Band.
I'm starting off my working week with luxury, as I slip into this printed silk blouse by Marcs. The vibrant teal and navy geometric print reminds me instantly of the daywear pyjama trend circulating and I absolutely LOVE it! Not just a 9-5 piece, I wanted to style this blouse in a glamorous getup, teamed with a structured, A-line skirt, also by Marcs.
Of course, no outfit is complete without a killer pair of heels! Ever since I saw the Australian production of Kinky Boots last month, I've been singing a new mantra – "the sex is in the heel." Well you can only imagine my reaction when I saw these open toe studded sandals from Wittner's new season collection. Upon putting them on my feet I begin to strut around just as Lola worked that catwalk.
Keeping my hardware within the same tone, I'm styling a sophisticated coin motif set from Adorne, for a little extra shine.
SHOP THE POST:

Photography by Erin Smith Photography
---
Abstract Prints & Kaleidoscope Colours
Wednesday, October 4th, 2017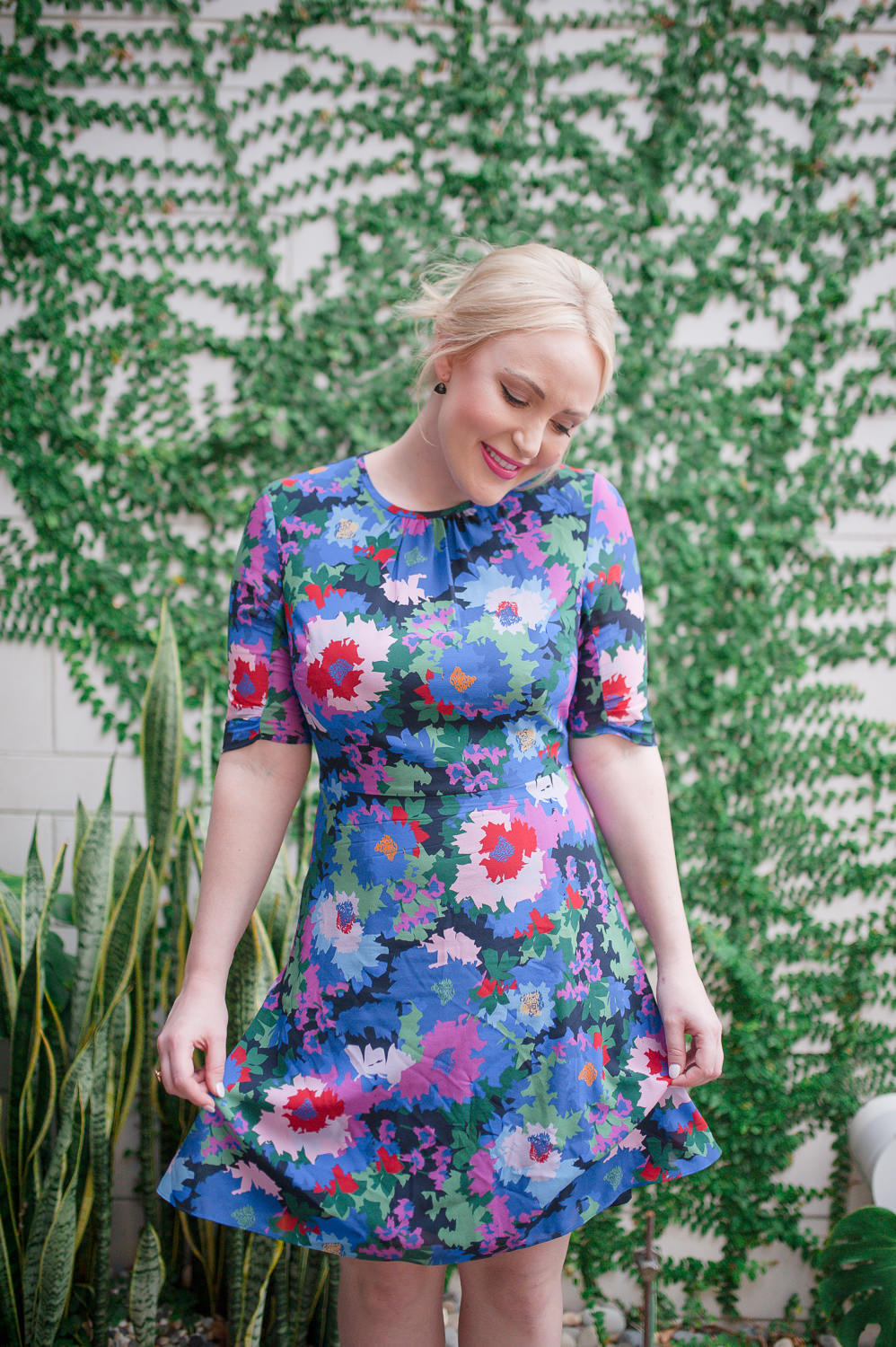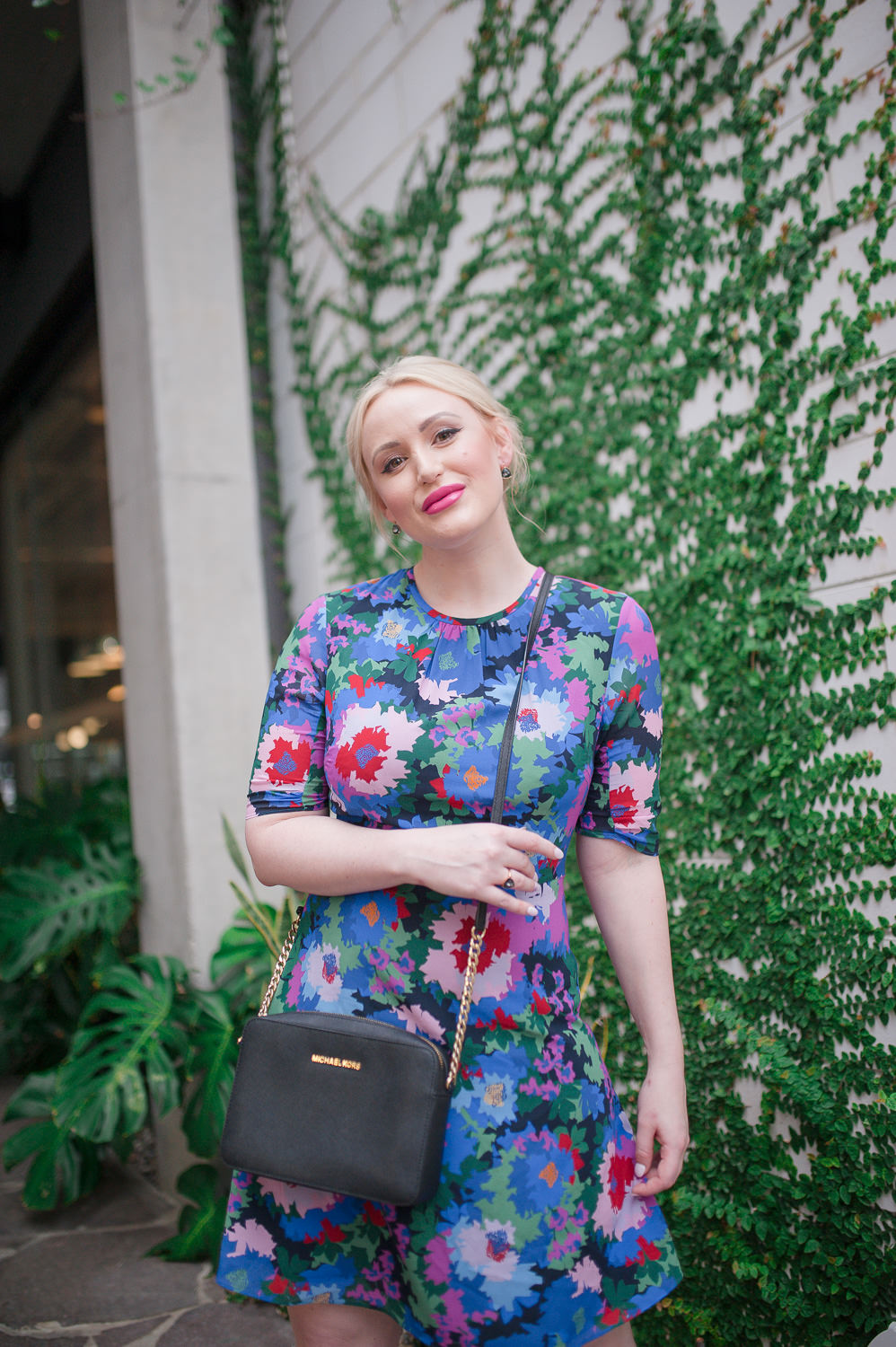 Marcs Poppy Print Silk Dress, Steve Madden Carabu Heels, Michael Kors Handbag (similar style here), Swarovski Brief Pierced Earrings, Swarovski Ring (similar style here).
As Miranda Priestly once alluded, florals for spring is no groundbreaking concept, however an abstract print and kaleidoscope colours certainly puts a new spin on the same floral story. *Insert praise emoji followed by a S/O to Marcs for whipping up this dreamy springtime frock.
Requiring minimal accessories because this dress certainly does the talking, I'm taking a little stroll down a fashionable neighbourhood and debuting brand new Steve Madden heels. Catch me if you can!
SHOP THE POST:

Photography by Erin Smith Photography
---
Totally Retro & Pink Lady Vibin'
Thursday, September 28th, 2017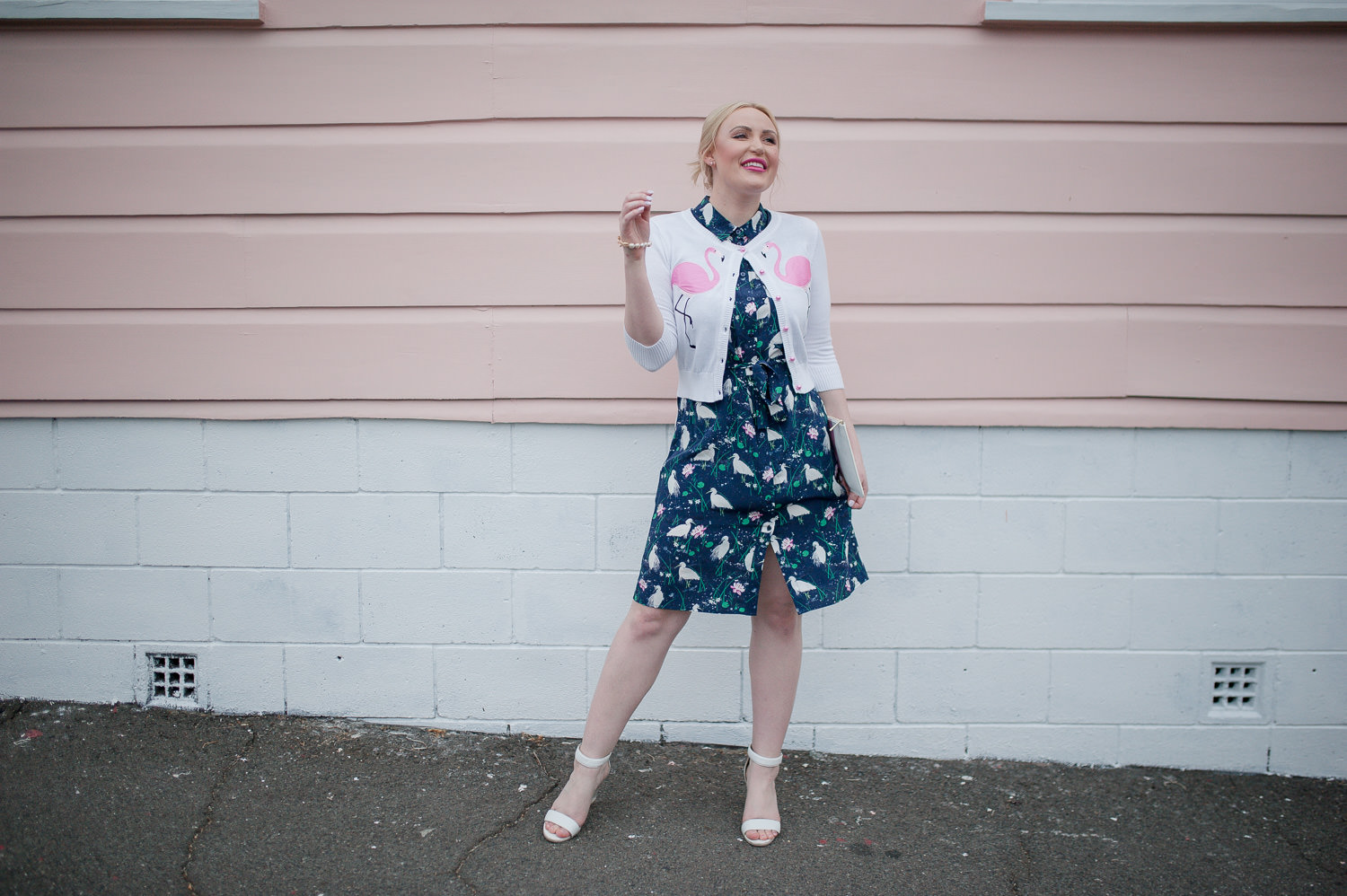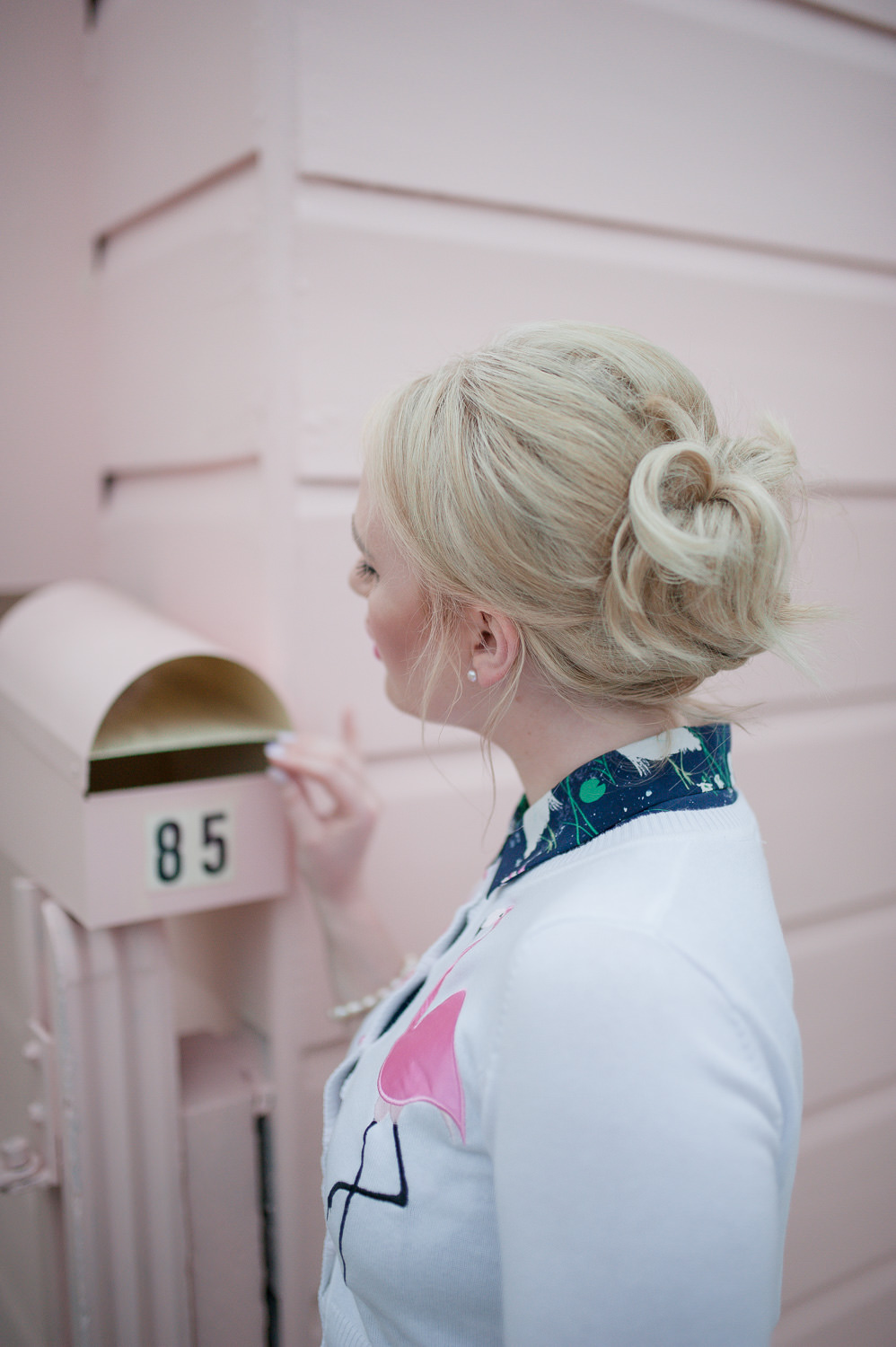 Marcs Crane Game Silk Dress, Lucy Cardigan, Wittner Otto Heel, Miss Monogram Pouch, Bowerhaus Bracelet (similar style here), Michael Hill Freshwater Pearl Stud Earrings.
Feeling quite the little lady as I prance around in this gorgeous new Marcs arrival! There's no doubt about it, this brand really gets me and my love for cheeky little dresses. Like this number, it's light and breezy, creating the perfect little flutter in the springtime breeze and keeping me feeling cool. Plus, it's covered in the most adorable crane print. Très chic!
Channelling a flirty 50's vibe, I'm teaming this frock with a pink lady inspired cardigan, highlighting flamingos! Who would have thought I'de style 2 birds in 1 outfit!
In keeping with the retro theme, I've styled a messy, french twist updo, further complimented by a bold pink pout! Feeling ultra fabulous to say the very least.
What makes you feel like a fabulous woman? Is it fresh print or a fierce pair of heels. Leave me a little love note in the comments below! x
SHOP THE POST:
http://rstyle.me/n/csr3wzvedn
Photography by Erin Smith Photography
---
VOSN – Spring Essentials
Wednesday, September 20th, 2017
I don't mean to alarm you, but there's only 4 hours until VOSN (Vogue Online Shopping Night) expires! There's some exciting, shiny web banners detailing some fabulous discounts – and if anyone deserves a treat, it's you!
There's no doubt about it, I've done my fair share of damage online today, updating my wardrobe with some new season, Spring essentials. I've rounded up some fresh little pieces from my favourite retailers who ARE participating in VOSN, so clicky clicky fashionista's. Happy Shopping!
SHOP THIS POST:

---