Sketched Floral & Spending Sprees at Harbour Town
Sunday, September 17th, 2017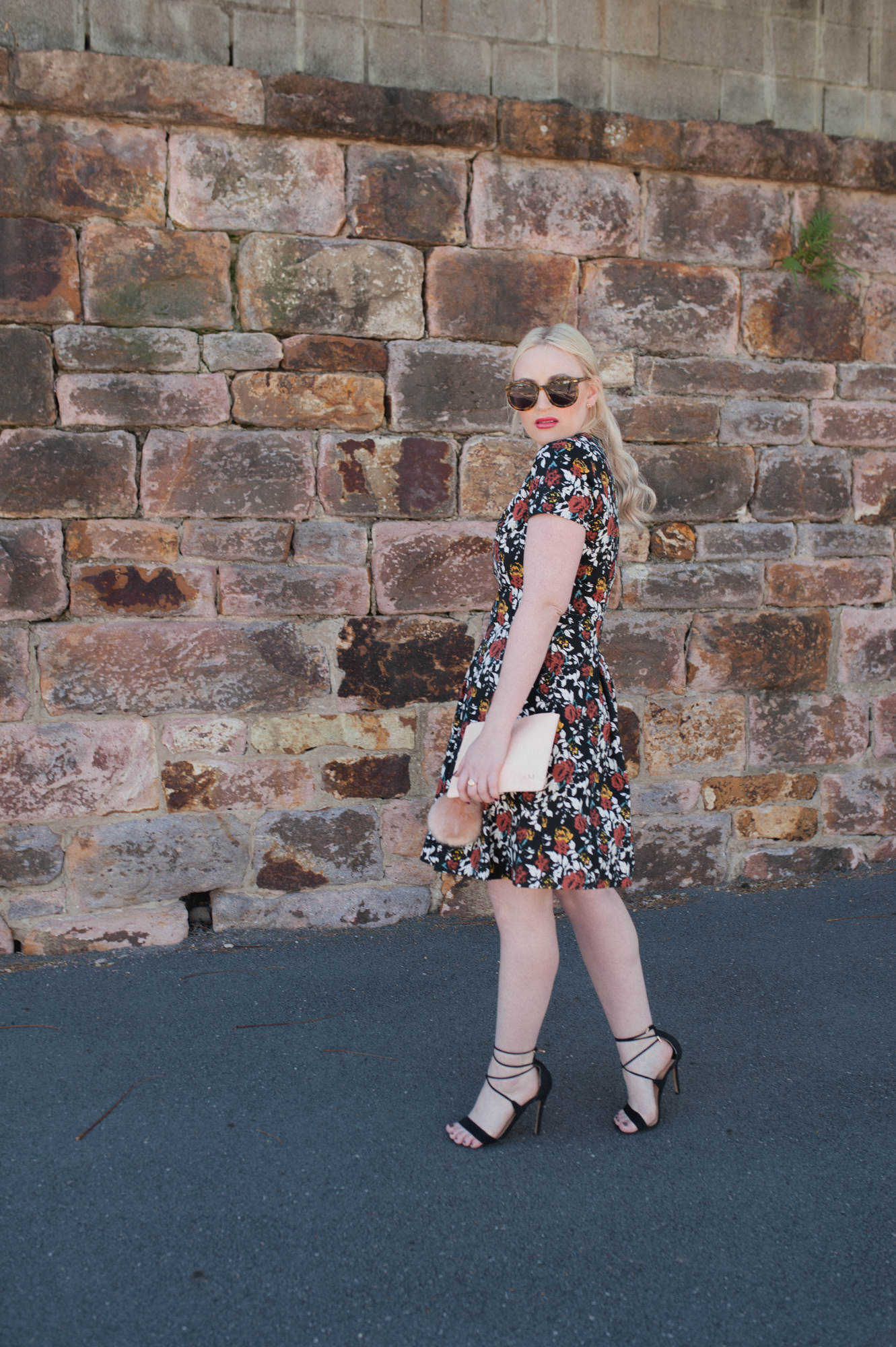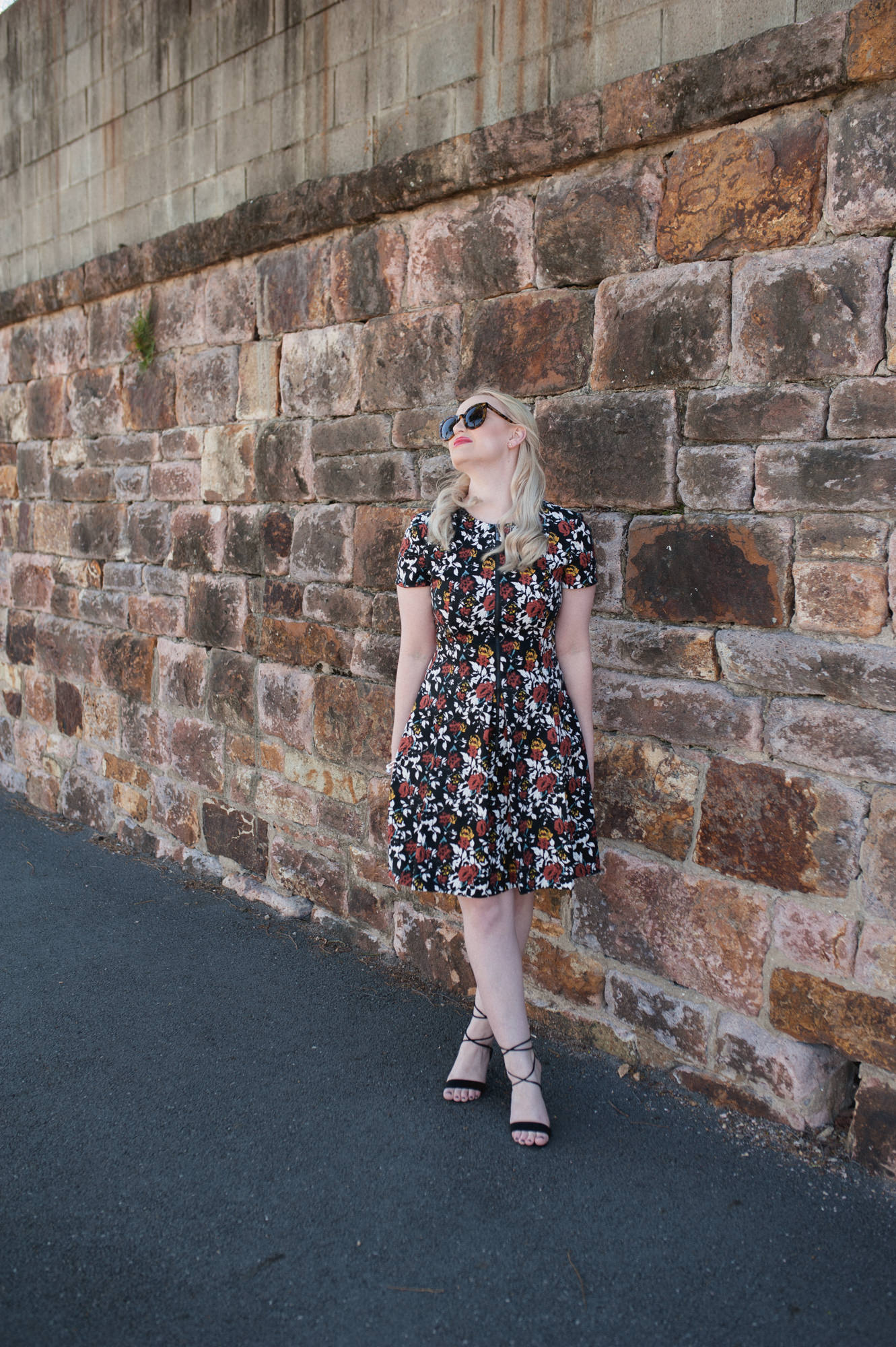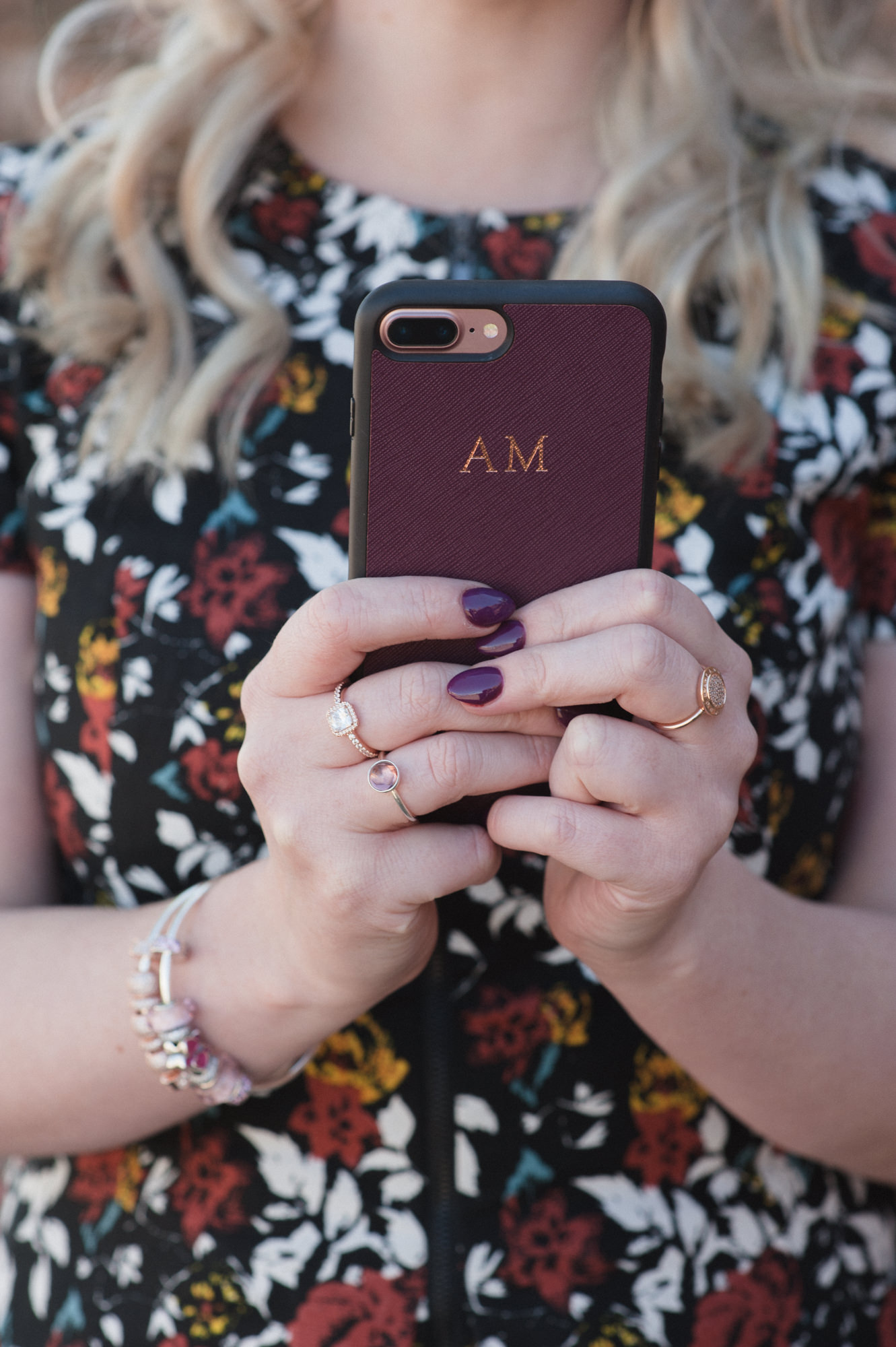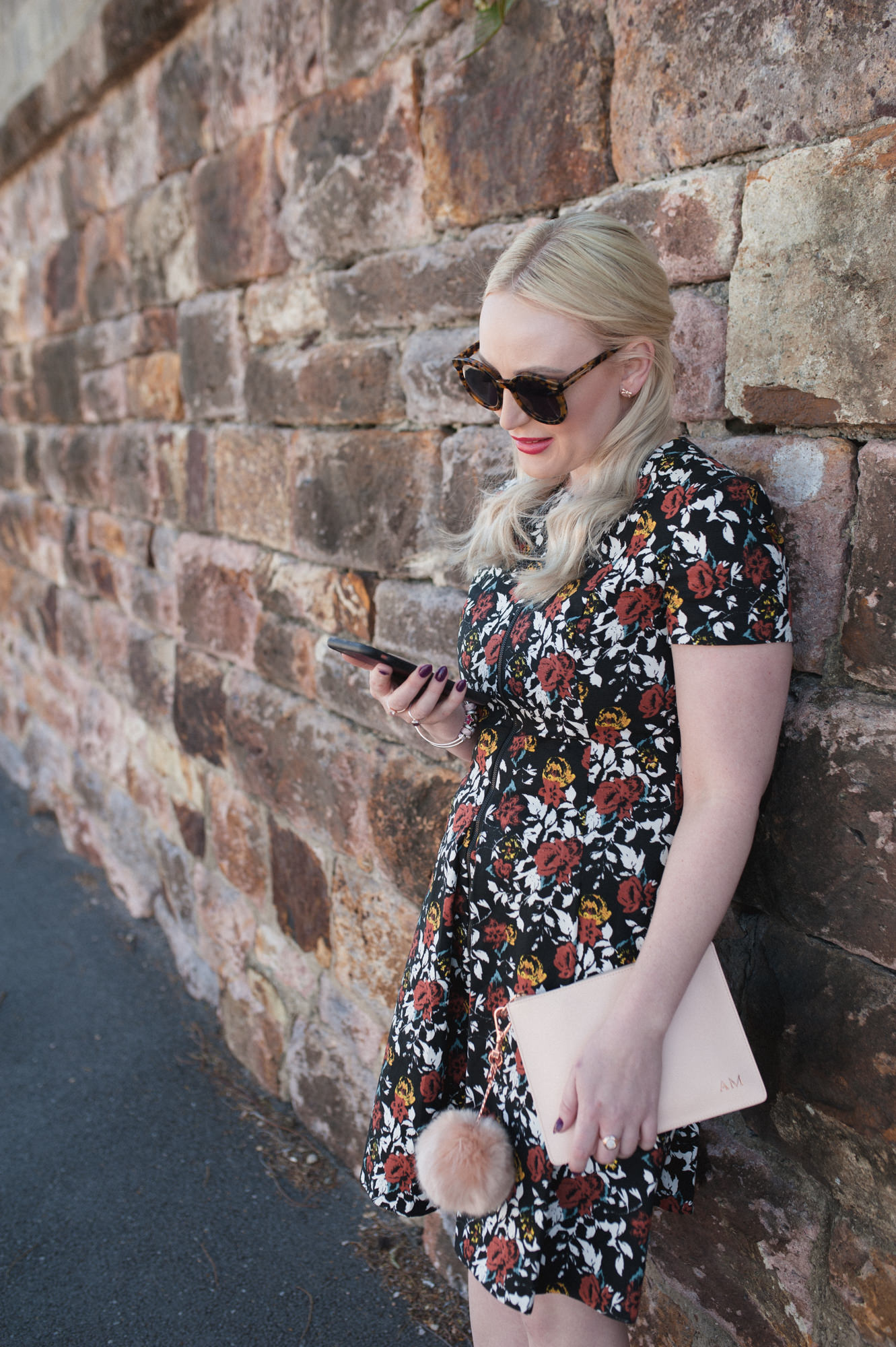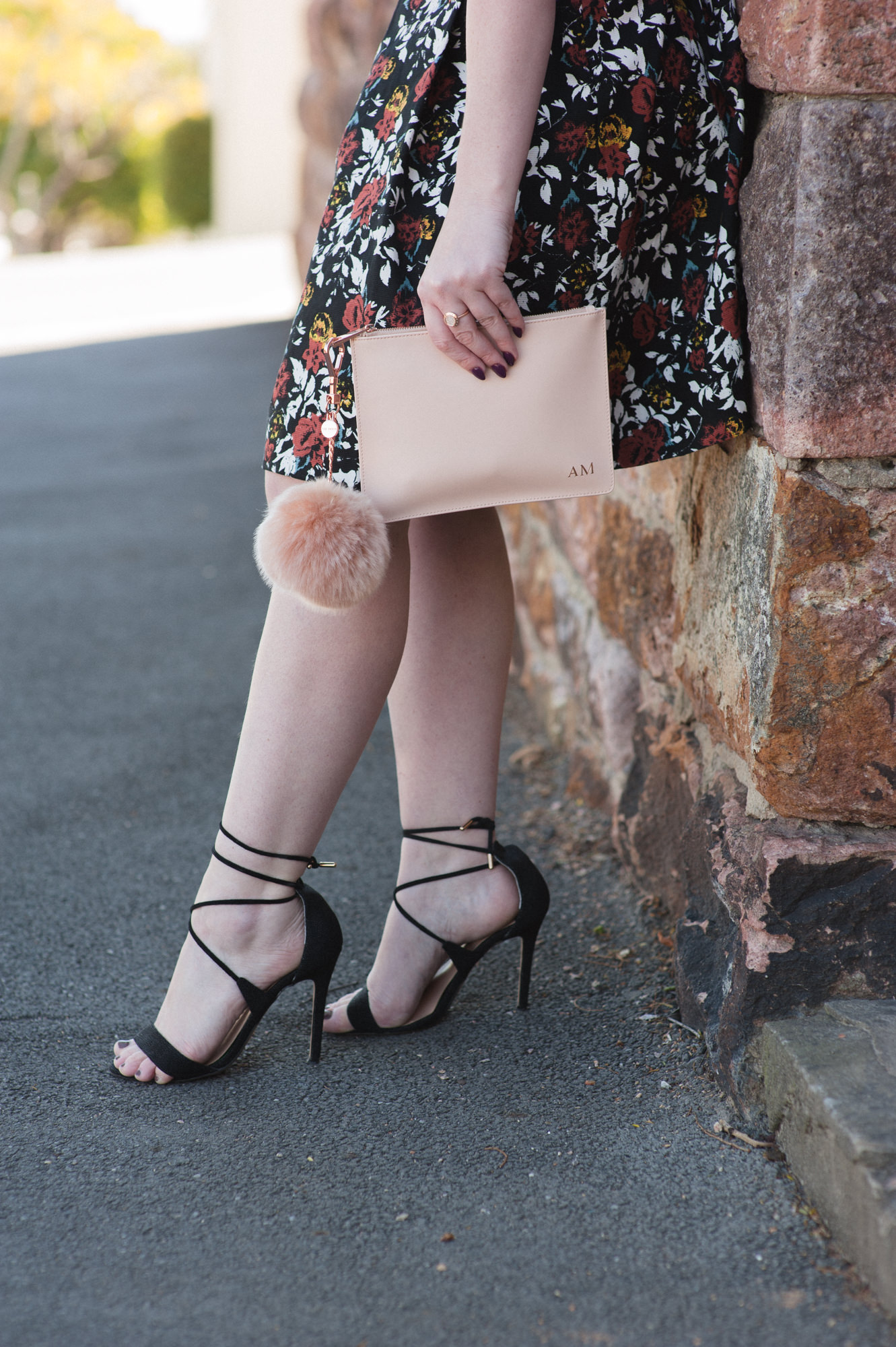 Cue In The City Sketched Floral Ottoman Dress (available at Harbour Town), Tony Bianco Heels (similar style here), The Daily Edited Pale Pink Pouch and Phone Case, Ted Baker Bag Pom (similar style here), Pandora Signature Ring, Pandora Blush Pink Poetic Droplet Ring, Pandora Timeless Elegance Ring, Pandora Bow Earrings, Pandora Bracelet with Charms, Karen Walker Sunglasses.
Surprisingly, this little Brisbanite doesn't get down to the Gold Coast very often, but when she does, you can bet she'll make a sneaky visit to Harbour Town. I had a fabulous day amongst the racks of my favourite Harbour Town hotspots including, Furla, Michael Kors, Seed Heritage, Review and Portmans. I walked away delighted with this super feminine Cue In The City number, comprising of a sketched floral print, structured silhouette and playful, pleated skirt. What I love about this piece is that it's perfect for corporate life, teamed with patent pumps, or can be dressed up with a pair of stilettos.
I'm really feeling rose gold tones at the moment, opting for some sparkle from my favourite jewellery brand, Pandora. My favourite piece happens to be the Signature Ring – that statement pavé feature is nothing short of spectacular. A final touch of luxe is seen in my personalised pouch and phone case from The Daily Edited. O.B.S.E.S.S.E.D.
Love what I'm wearing? I've rounded up my favourite finds for you to shop directly. Enjoy fashionistas!
SHOP THE LOOK:

Photography by Erin Smith Photography
---
Ruffles, Silk & Statement Crowns
Tuesday, September 5th, 2017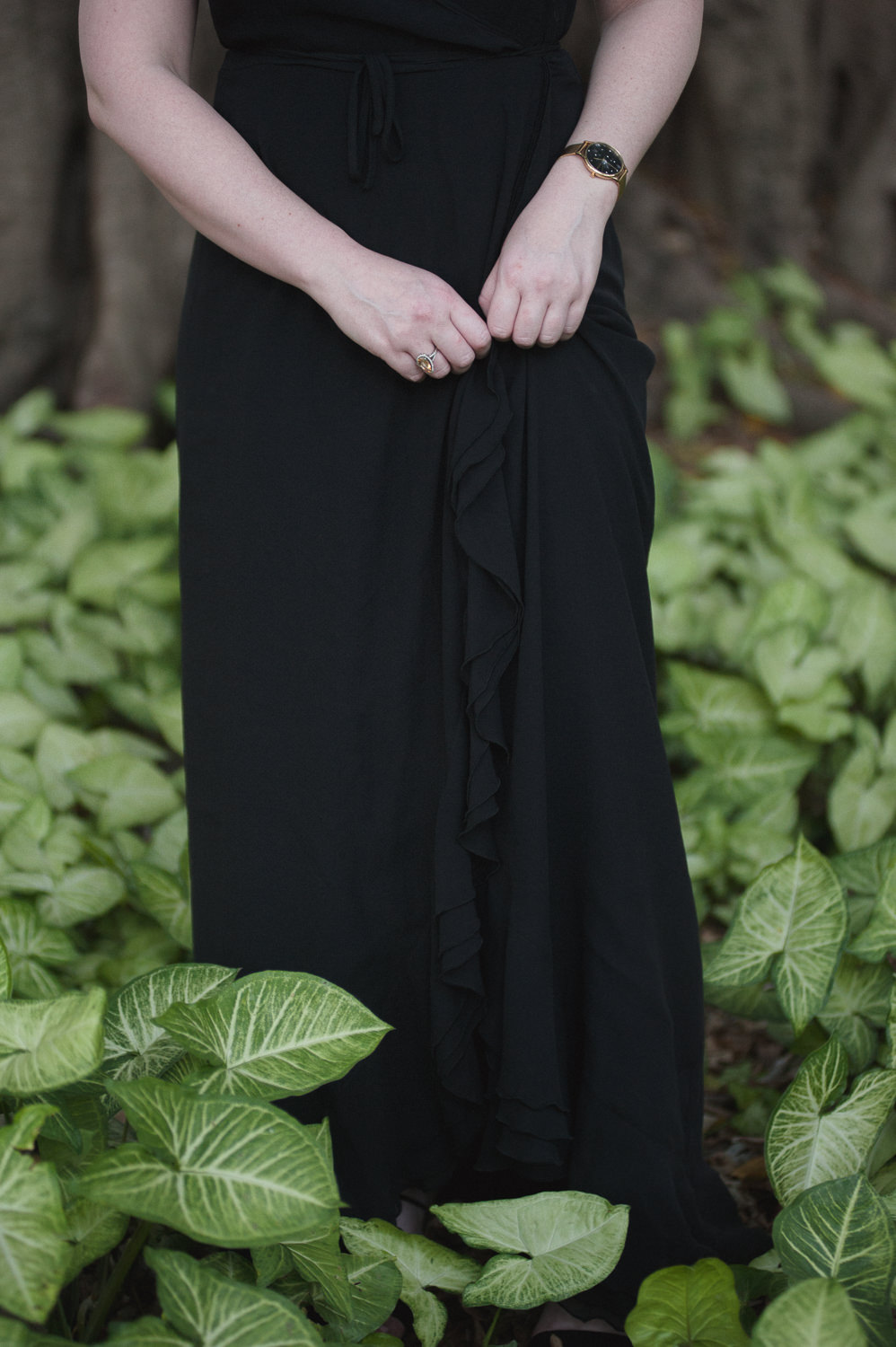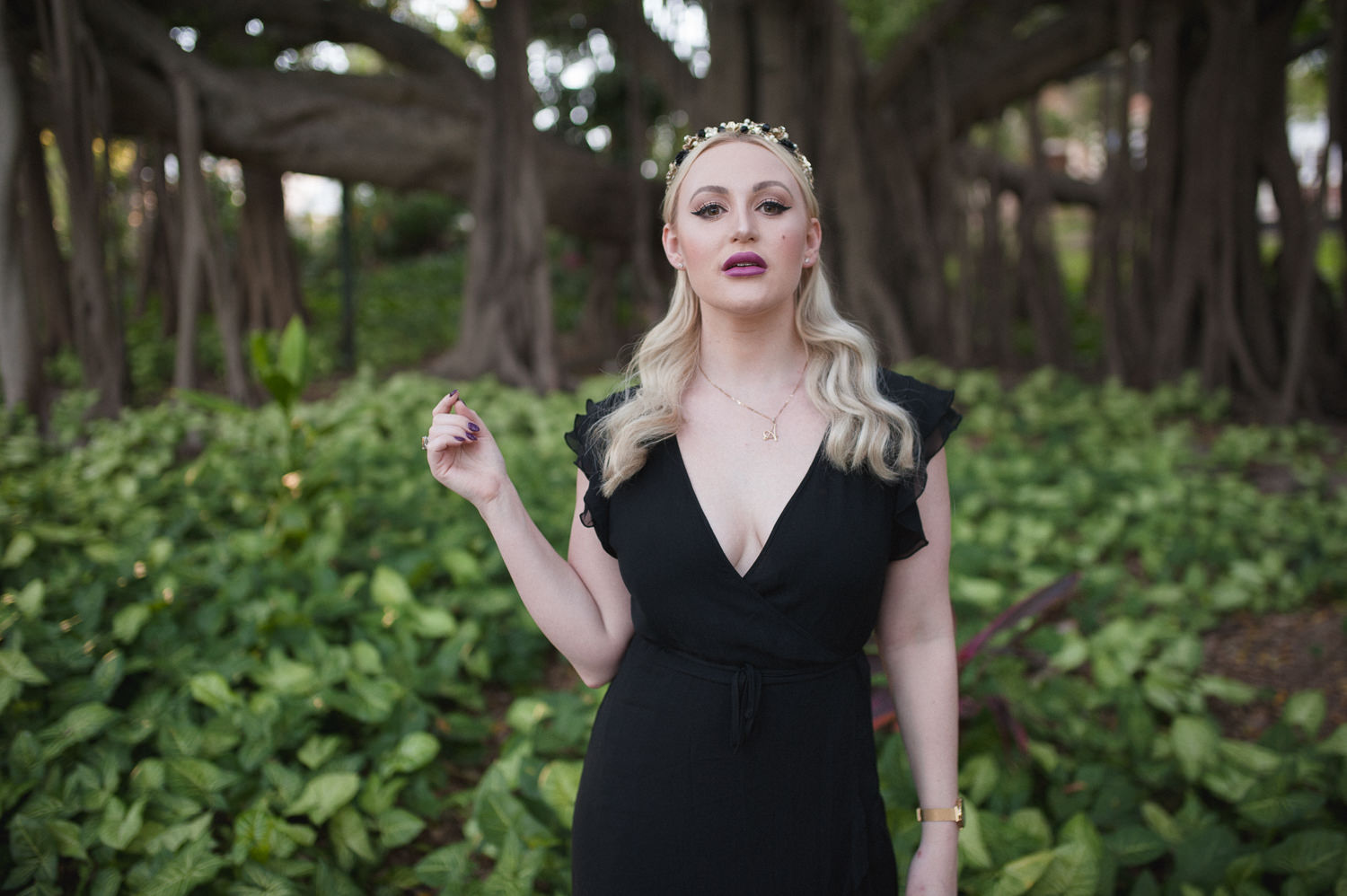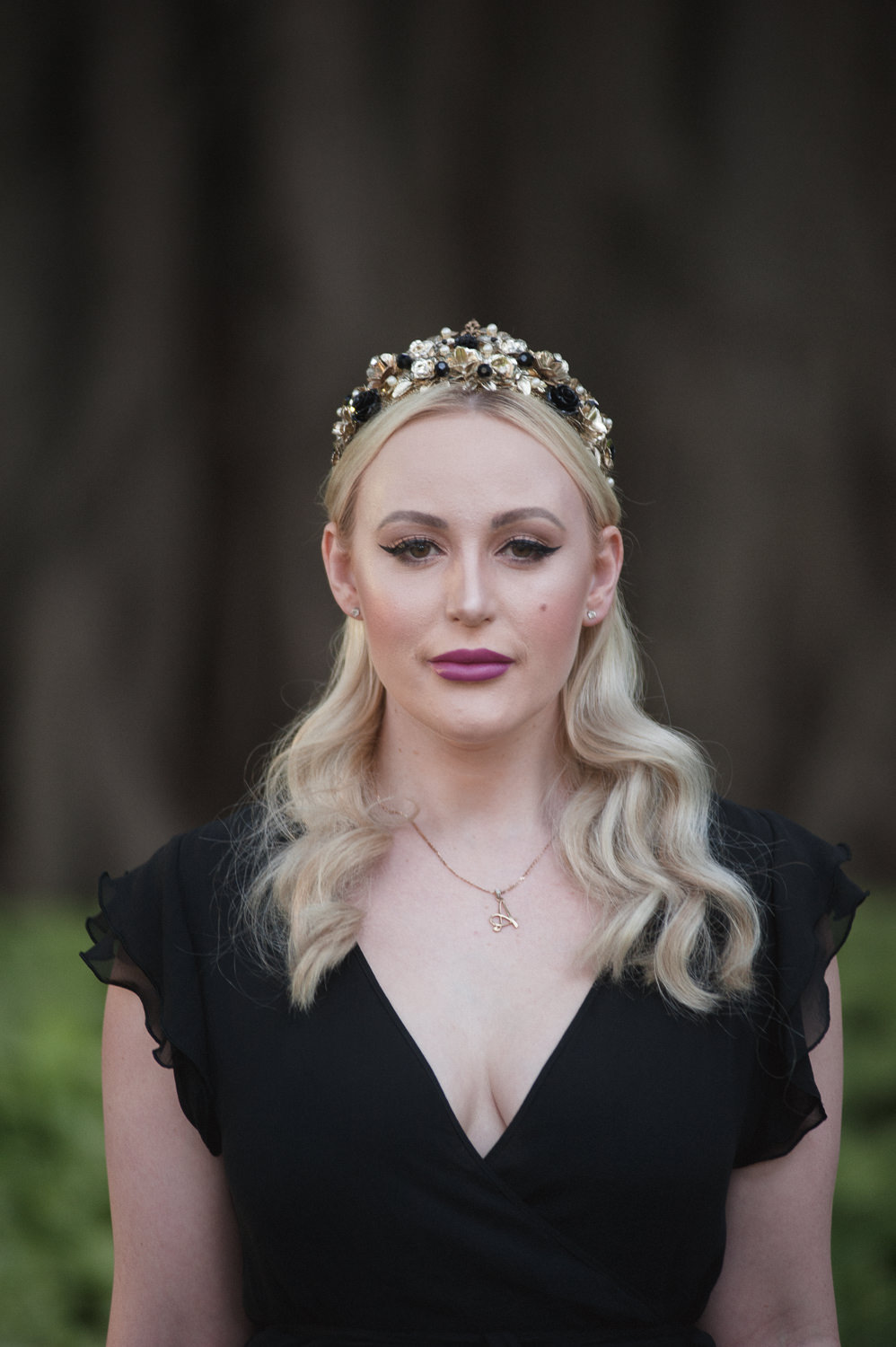 Cassandra Harper Ruffle Dress, Marilyn Van Den Berg The Black Queen Crown, Skagen Gold Watch (similar style here), Tony Bianco Heels (similar style here),  Michael Hill Ring (similar style here).
Keeping to the classics, with a spectacular silky number from local Brisbane designer, Cassandra Harper. After all, that's what the Mercedes-Benz Fashion Festival is all about – classics and supporting homegrown talent! I adore this piece entirely, from it's playful ruffled sleeves, to it's asymmetrical hemline. Constructed from a luxe silk chiffon, this frock is lightweight and dreamy, with it's fabric cascading gently from the tie waist.
Such a piece deserves equally opulent accessories, with none so fitting as this statement Marilyn Van Den Berg crown. I seriously feel like fashion royalty wearing this fabulous piece, perhaps it's statement status was the reason I was issued to the FROW of the Mercedes-Benz Fashion Festival McKinney's Group Show. Just kidding, this Queen was born to sit FROW and feast on fashion.
SHOP THE POST:

Photography by Erin Smith Photography
---
MBFF: McKinney's Jewellers Group Show
Friday, September 1st, 2017
On Wednesday evening the Mercedes-Benz Fashion Festival Brisbane spoke notes of sophistication and luxury as the McKinney's Jewellers Group Show took to the runway. The evening showcased a fabulous selection of bespoke, high end jewels, paired with favourite Queensland designers including Paul Hunt, Pia du Pradal, Irma J Smith, Jack Sullivan, Sacha Drake and more.
Sitting FROW, I admired the precious gemstones, diamonds, pearls and sparklers up close and personal, including the surprise unveil of Margot McKinney's suite of spectacular, perfectly matched pearls and tanzanite; a rare, multi-million dollar masterpiece, fittingly named the Once in a Blue Moon. See the gorgeous piece below, along with my highlights from the runway!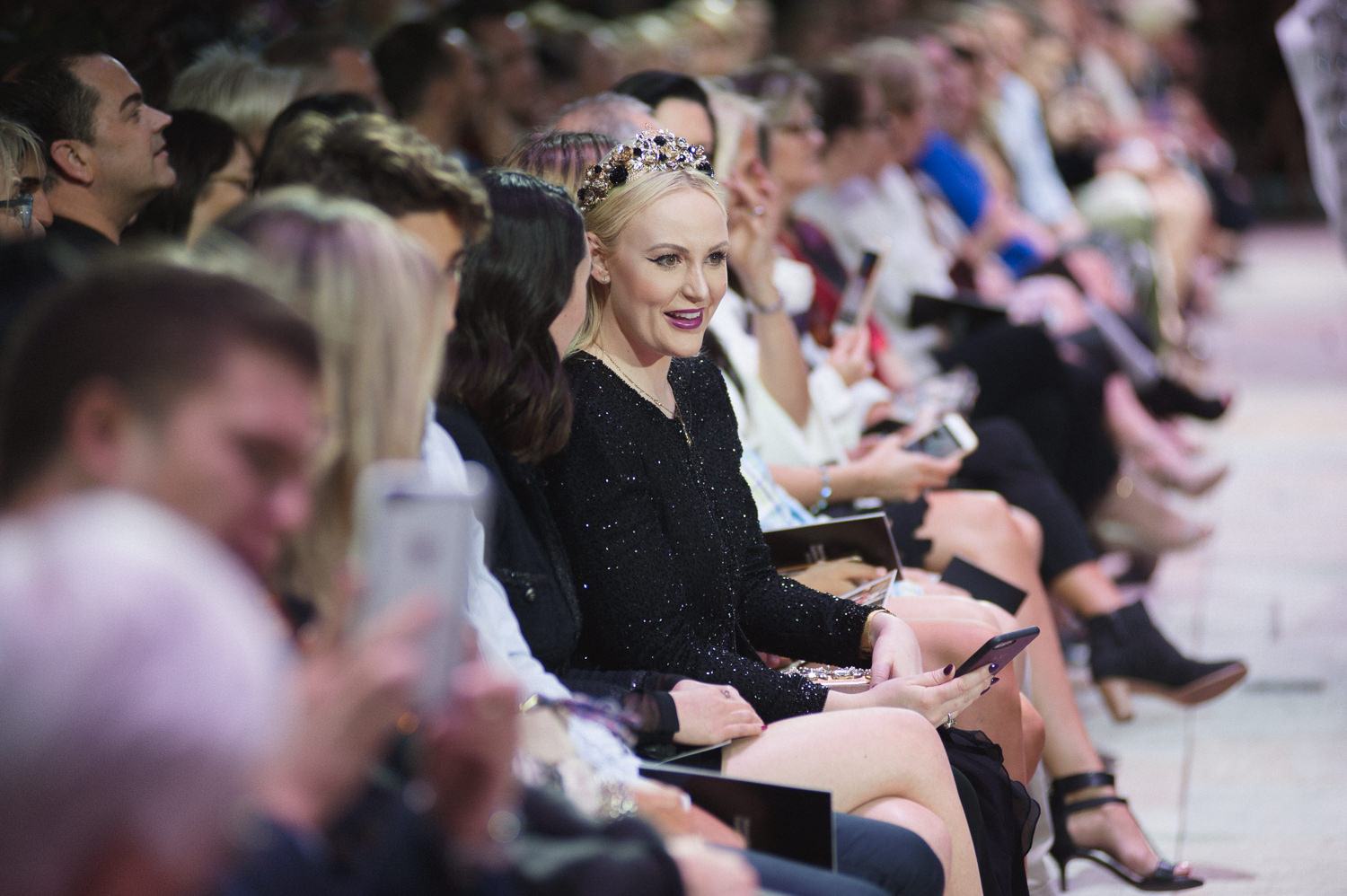 White Label Noba



Naudic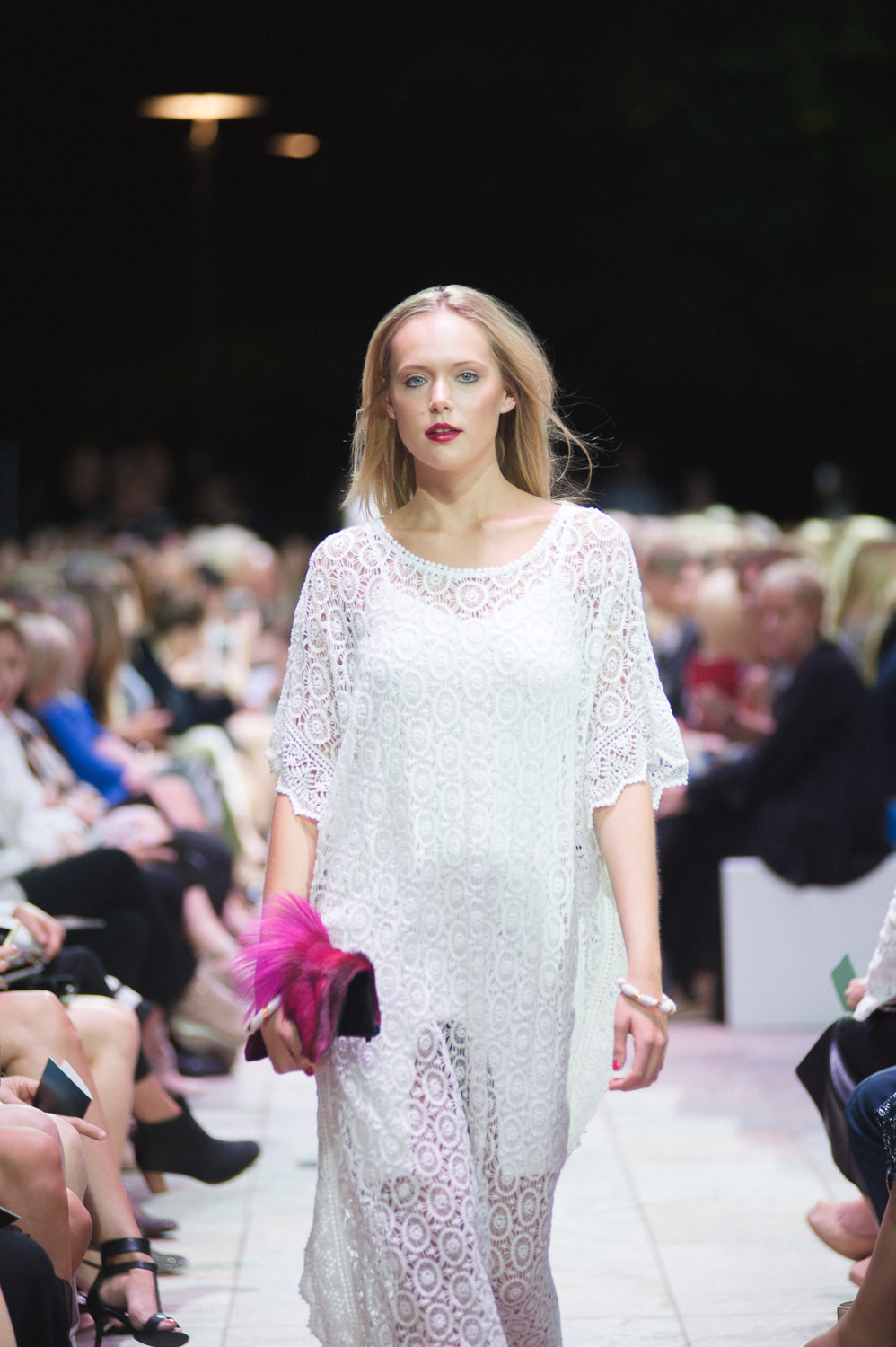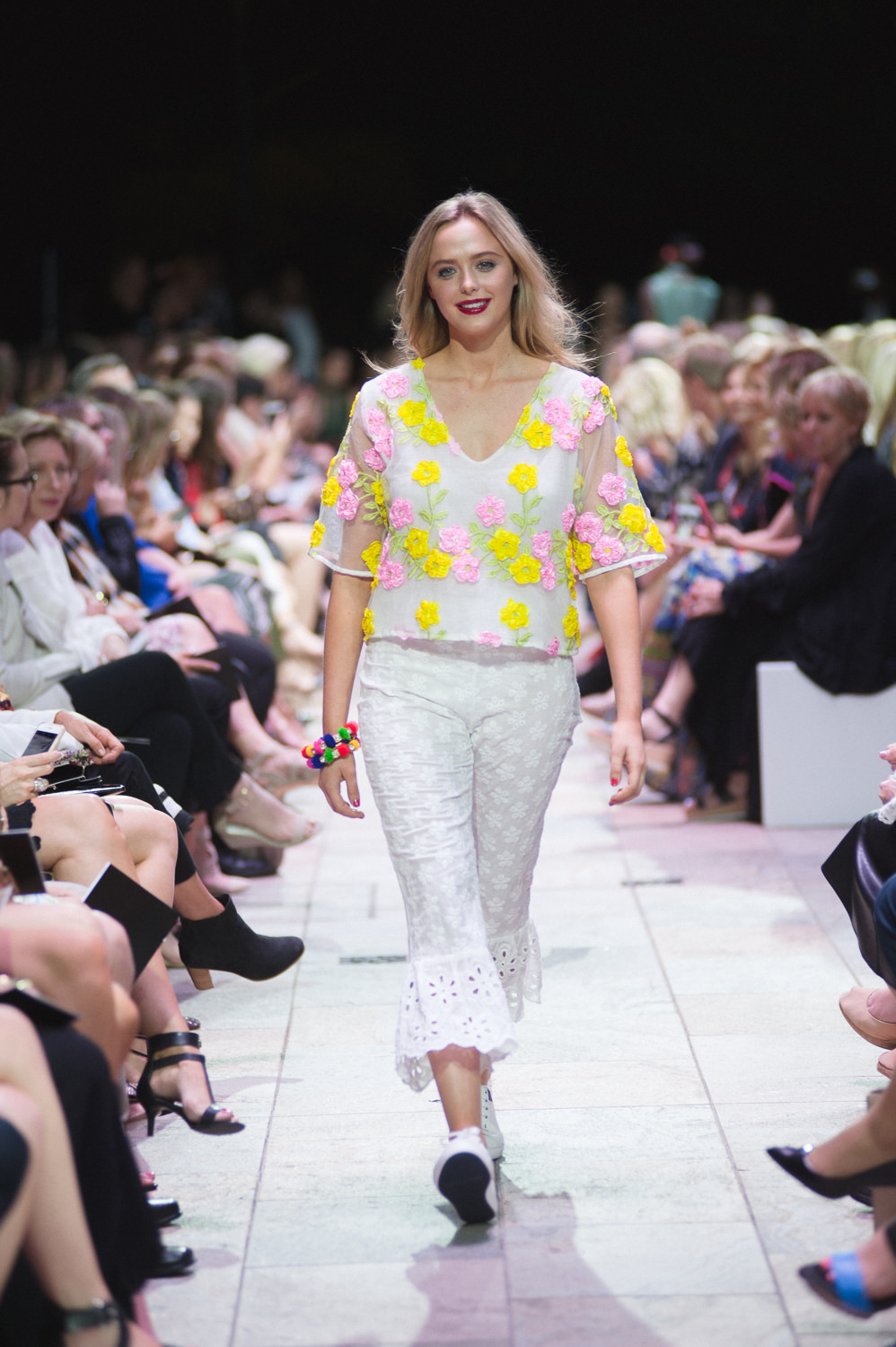 Hunt + Kelly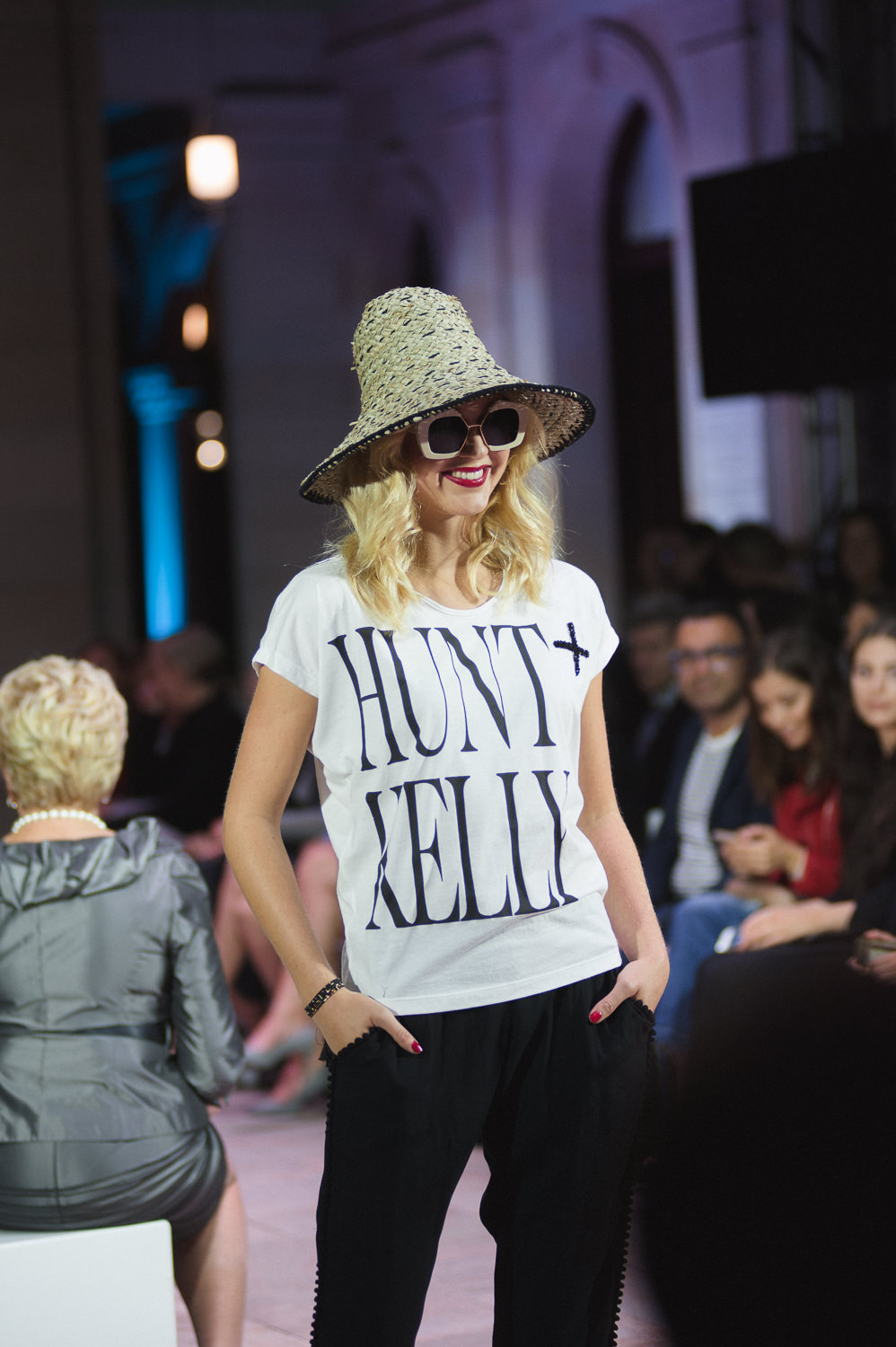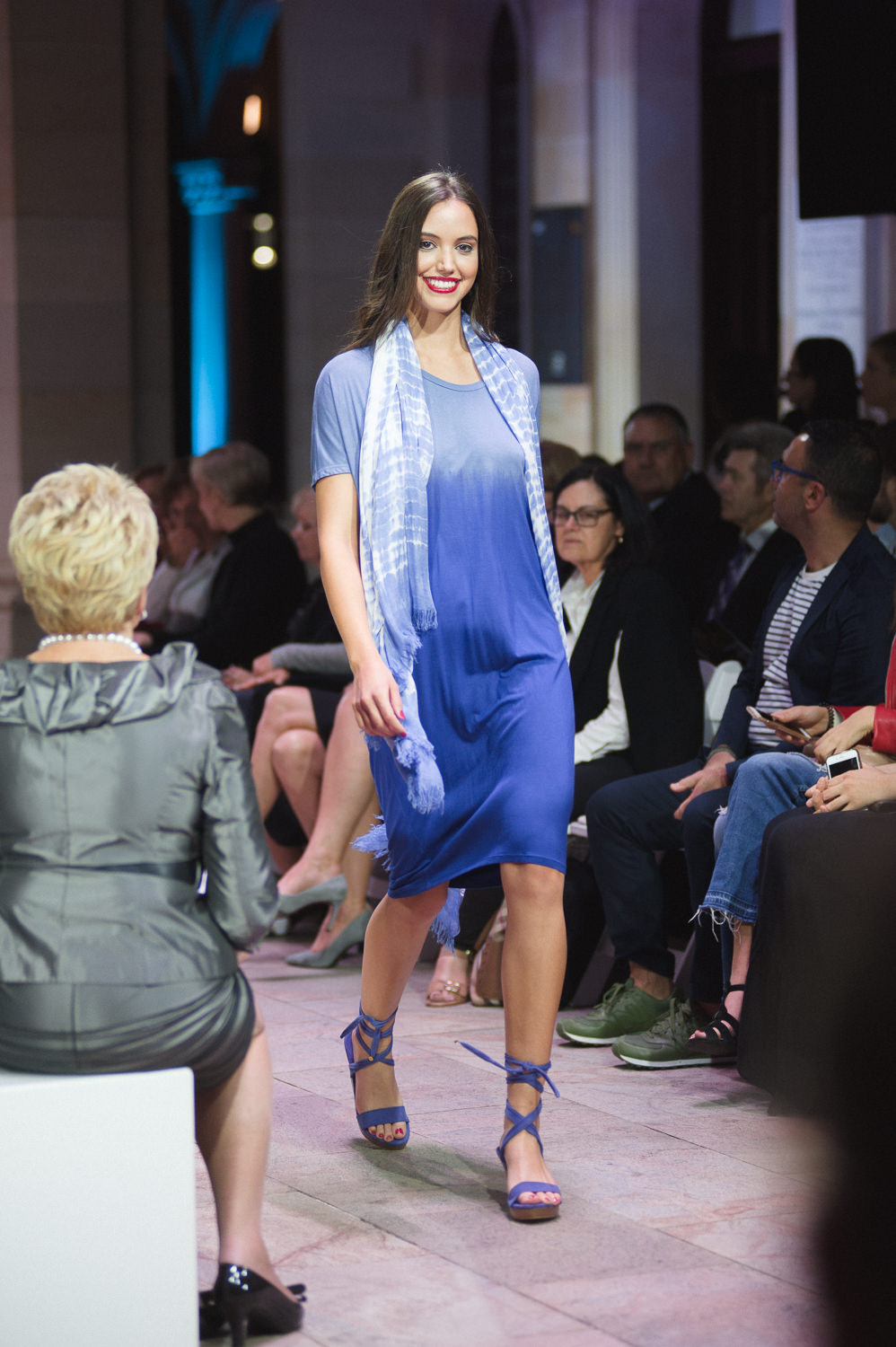 Paul Hunt 'Cruise'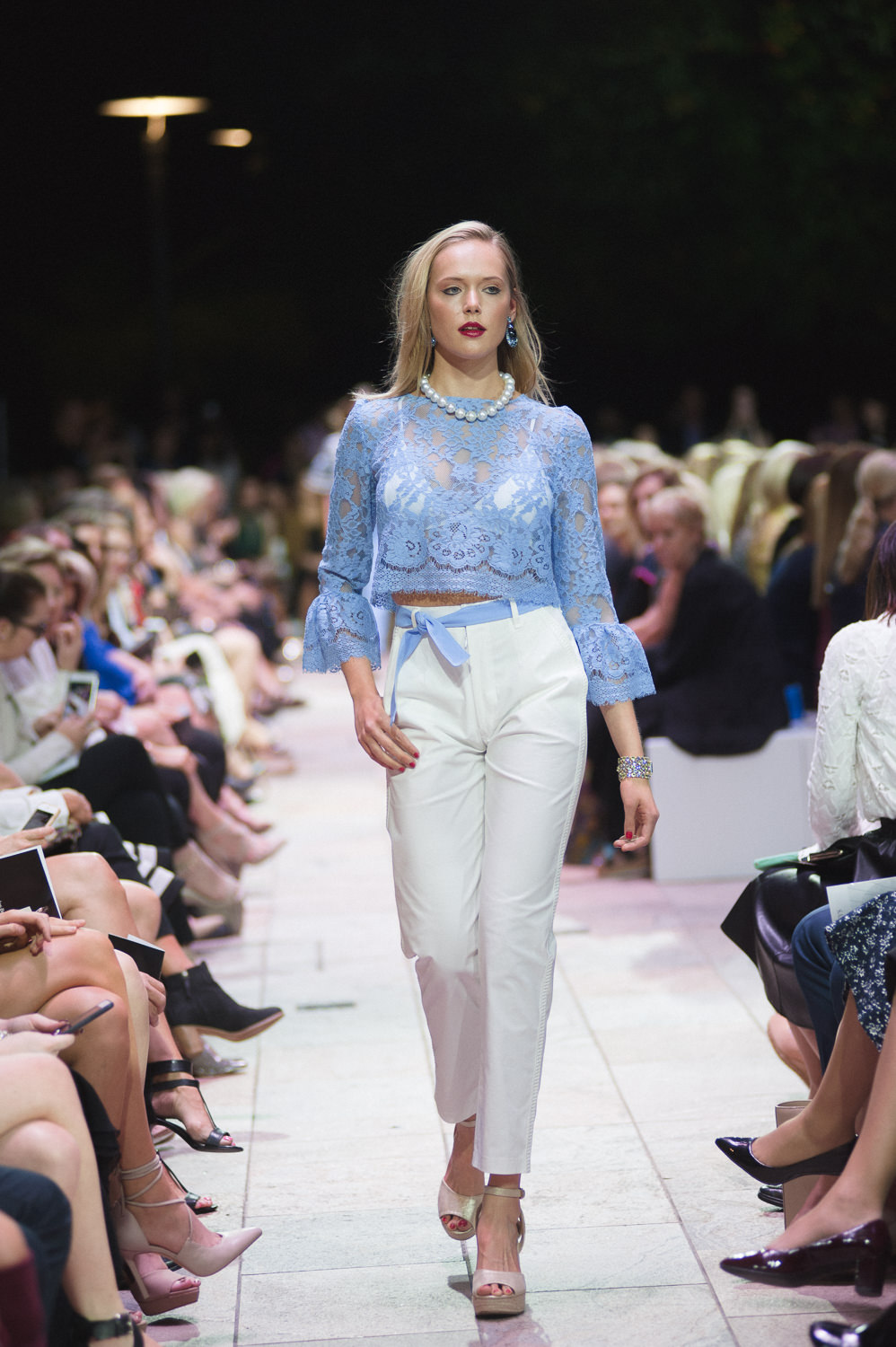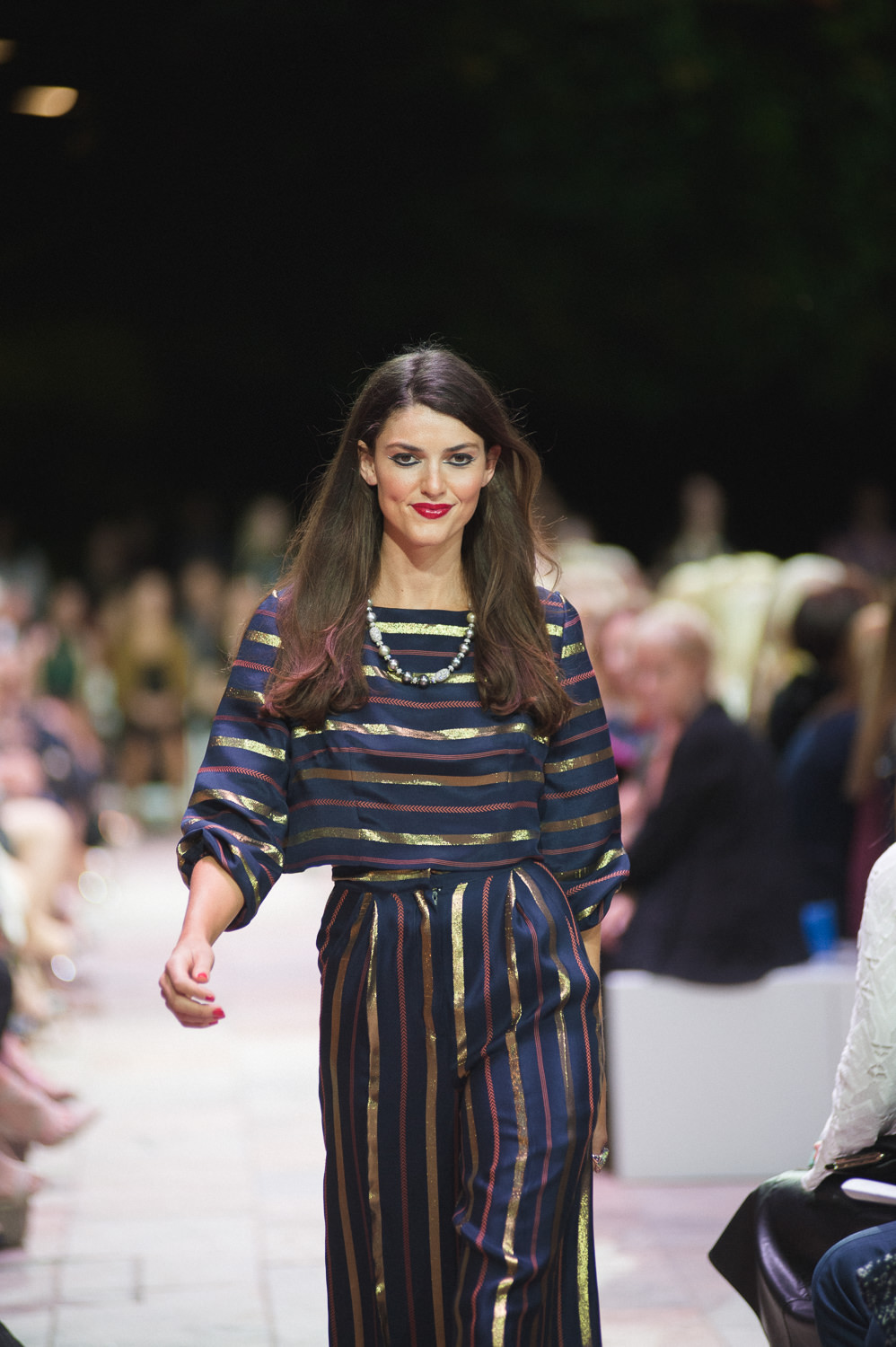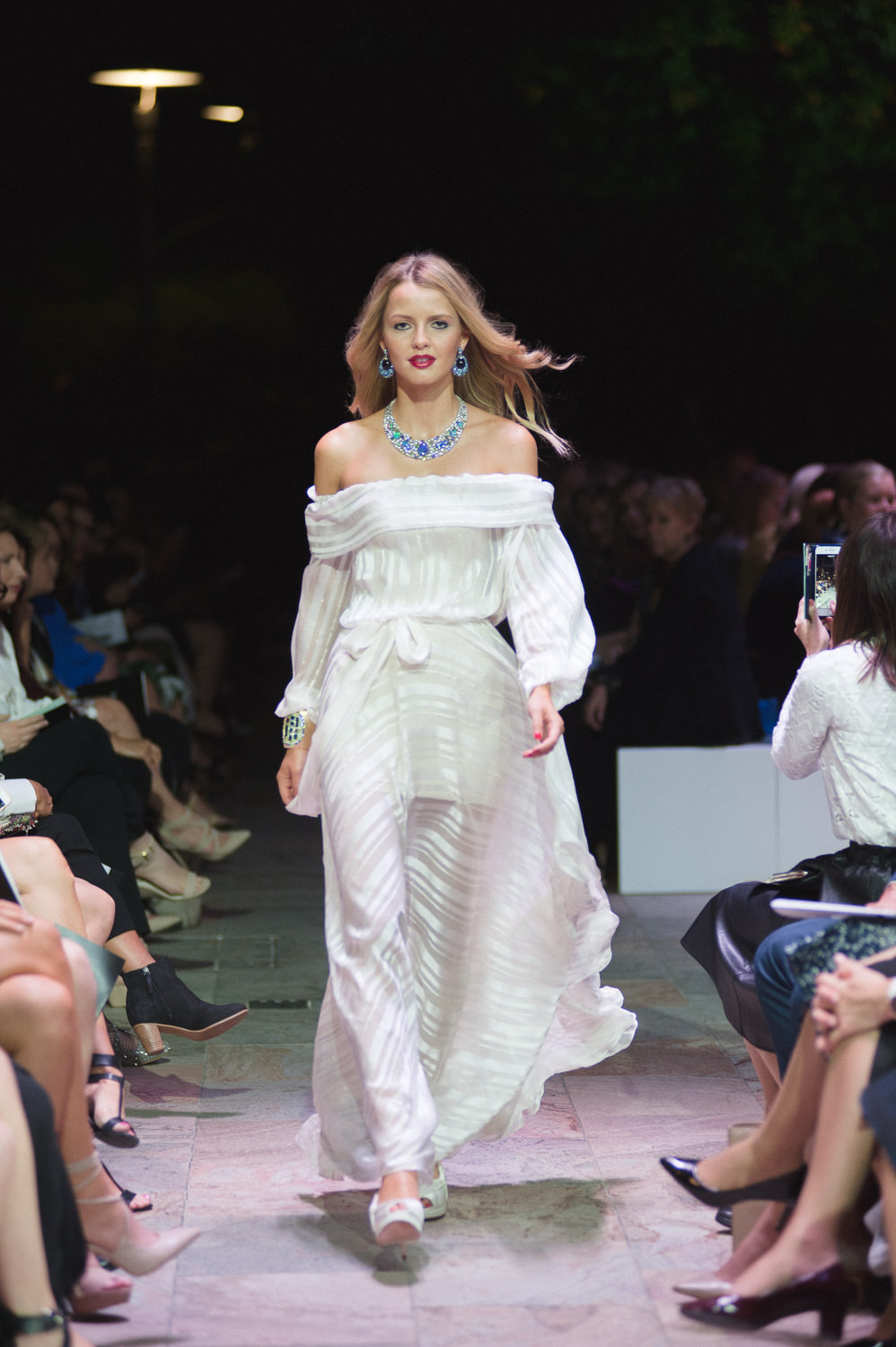 Sacha Drake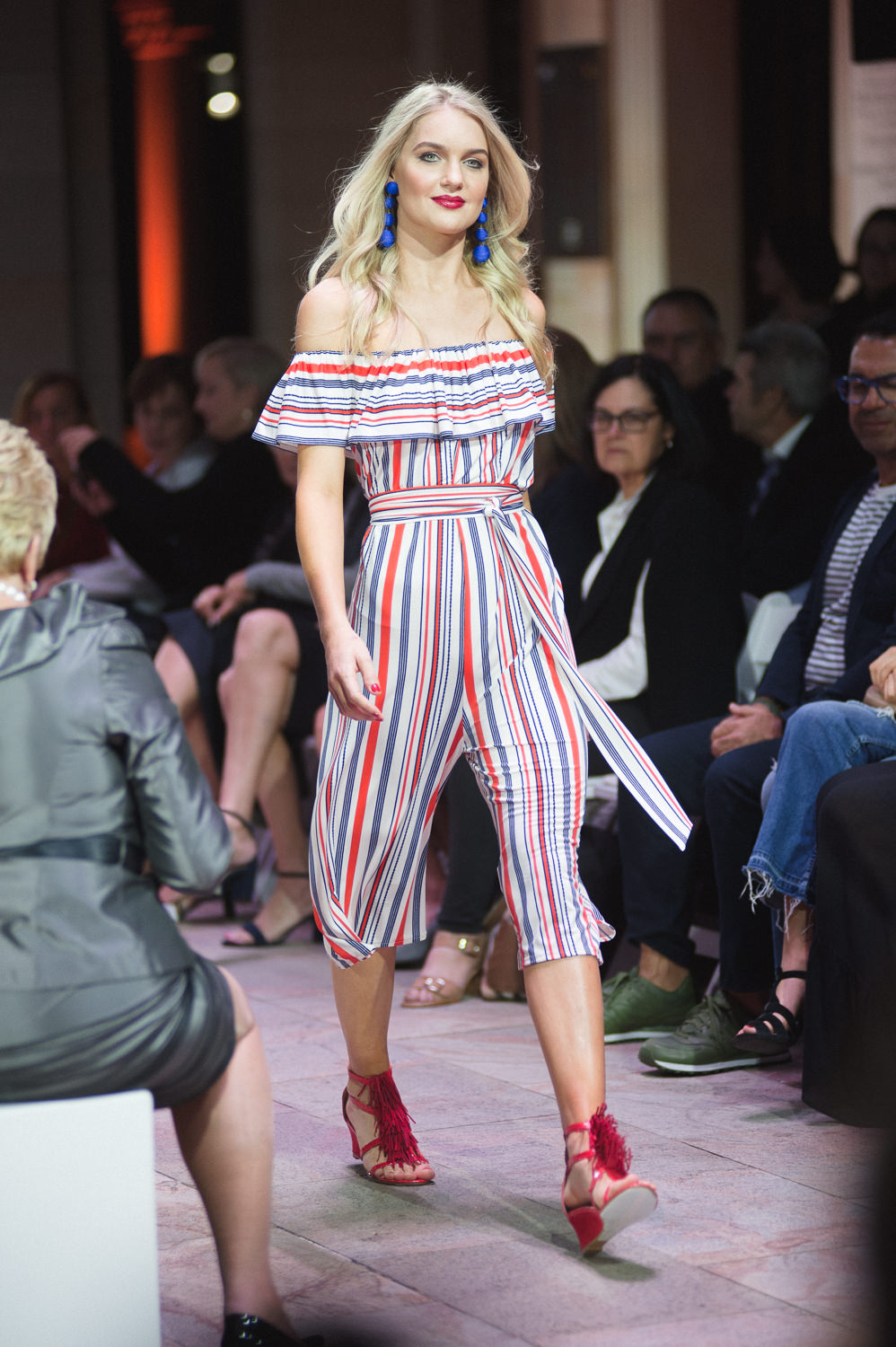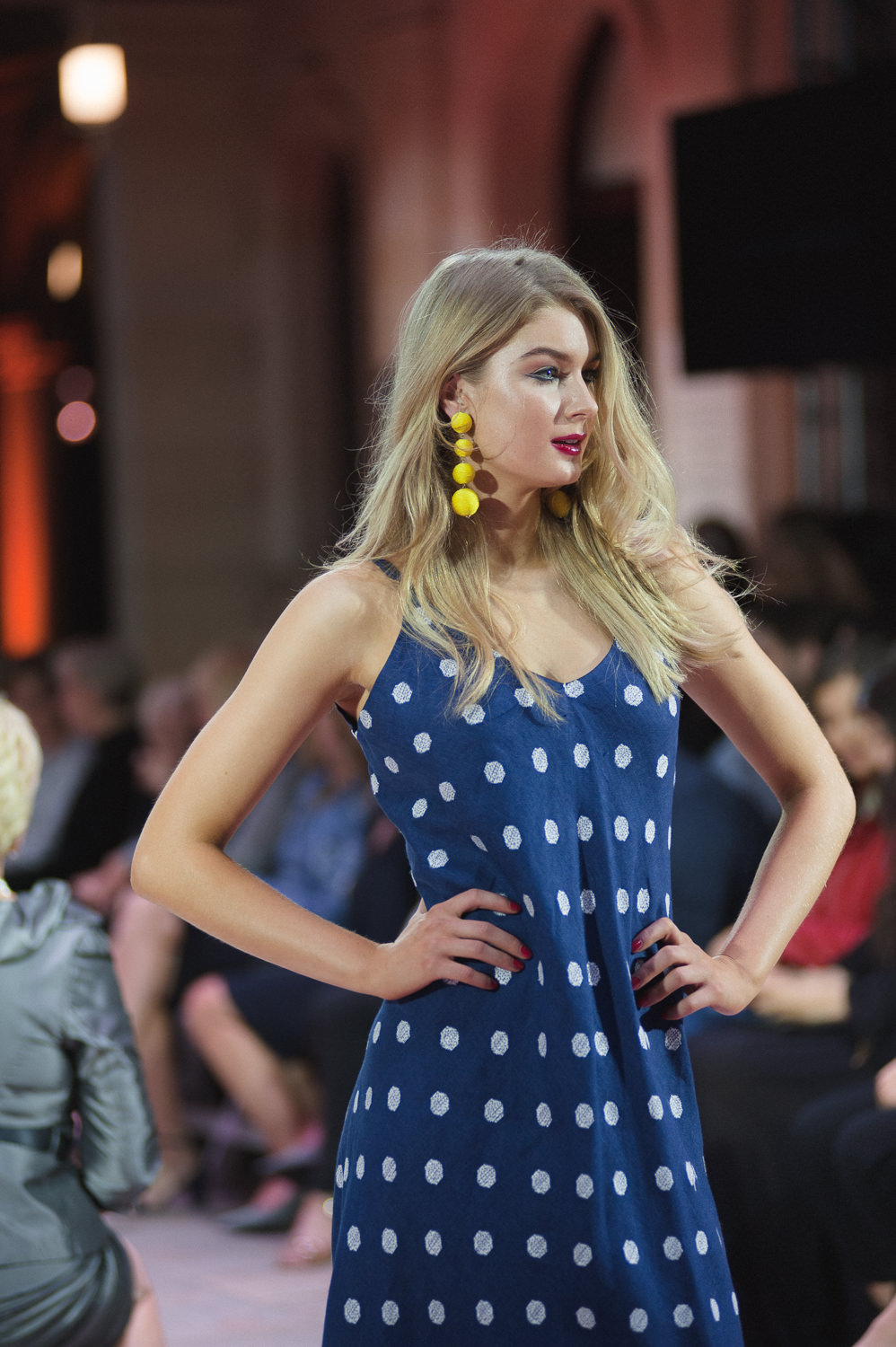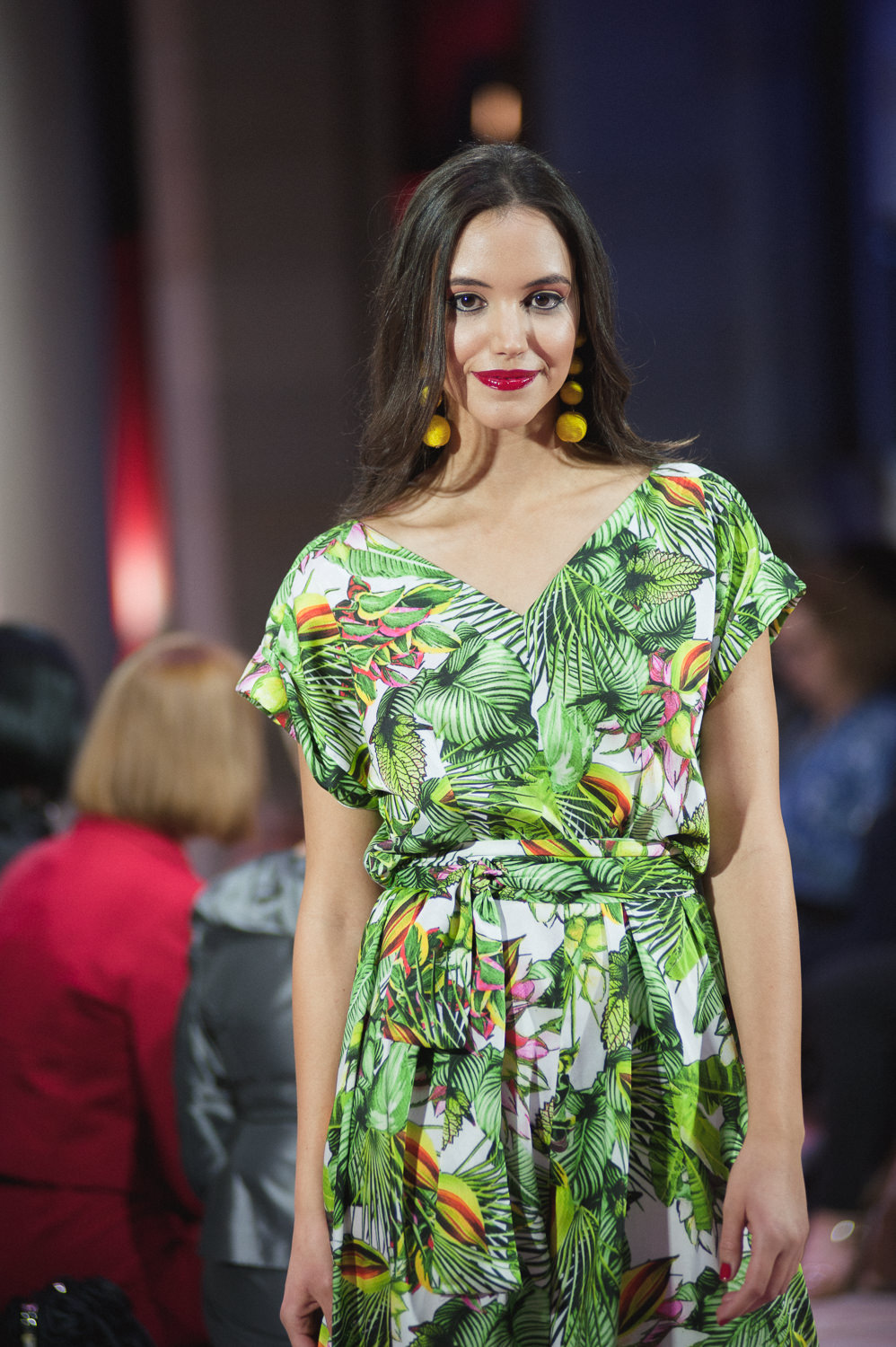 Ella Moda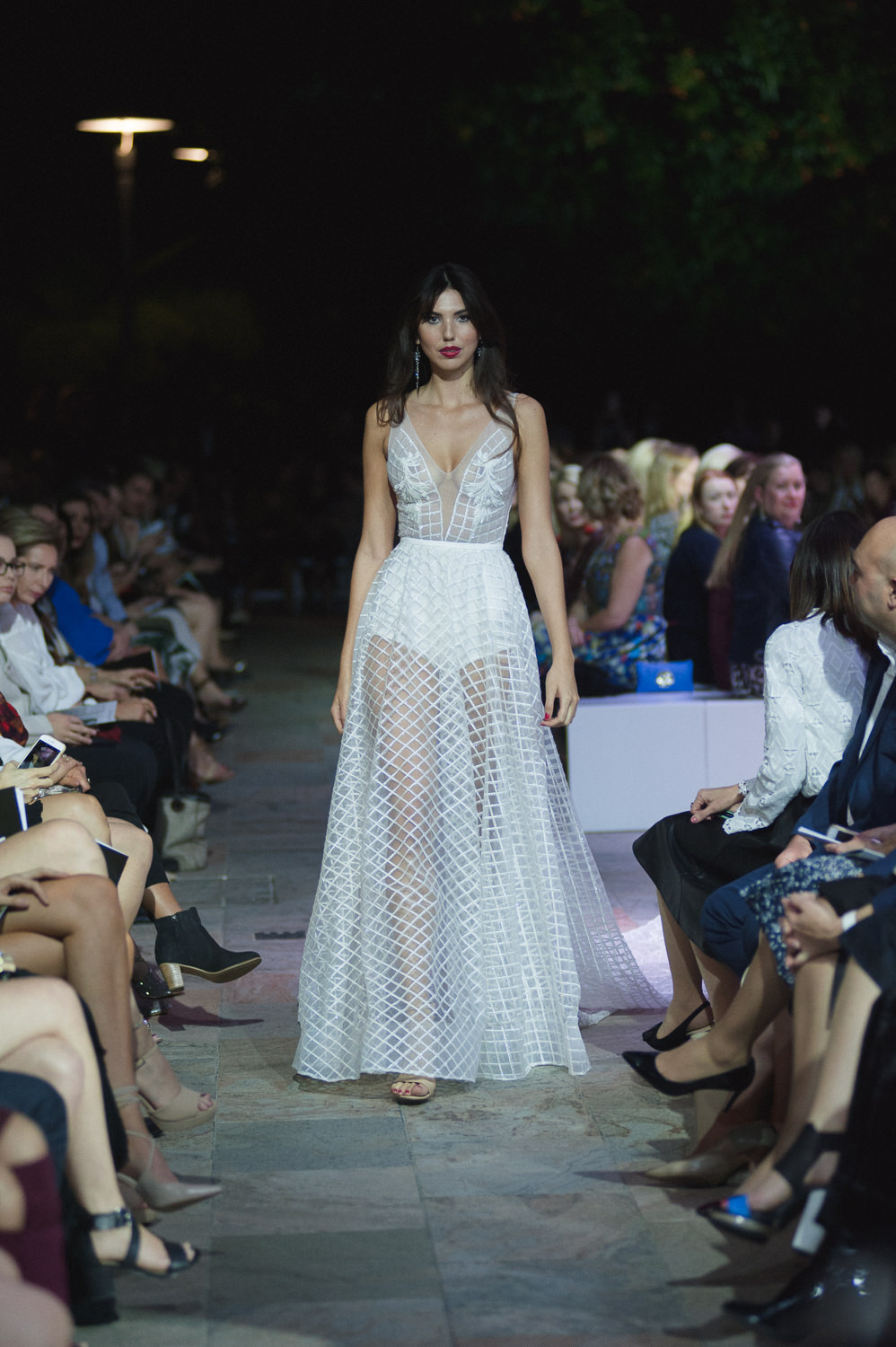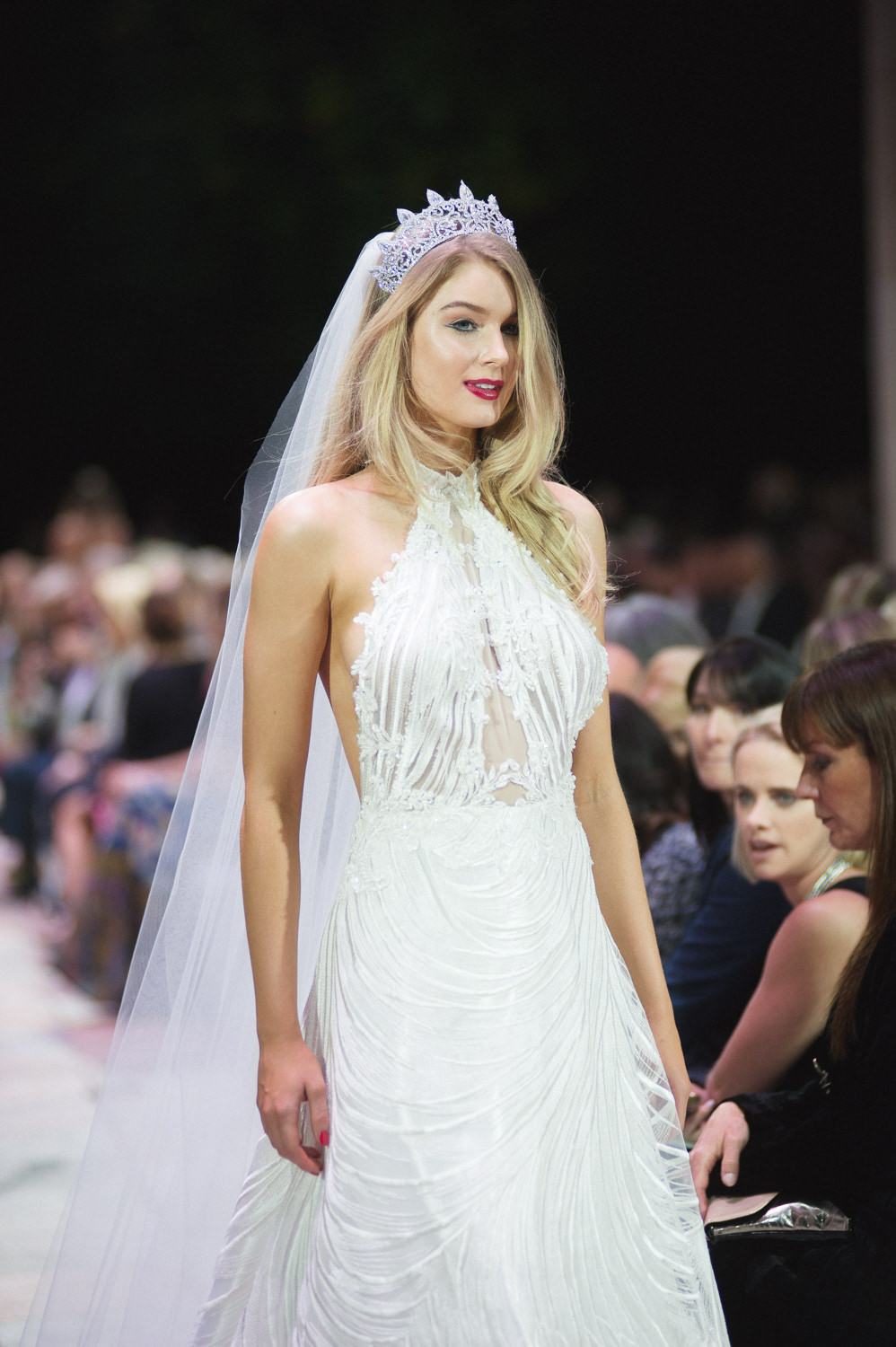 Pia du Pradal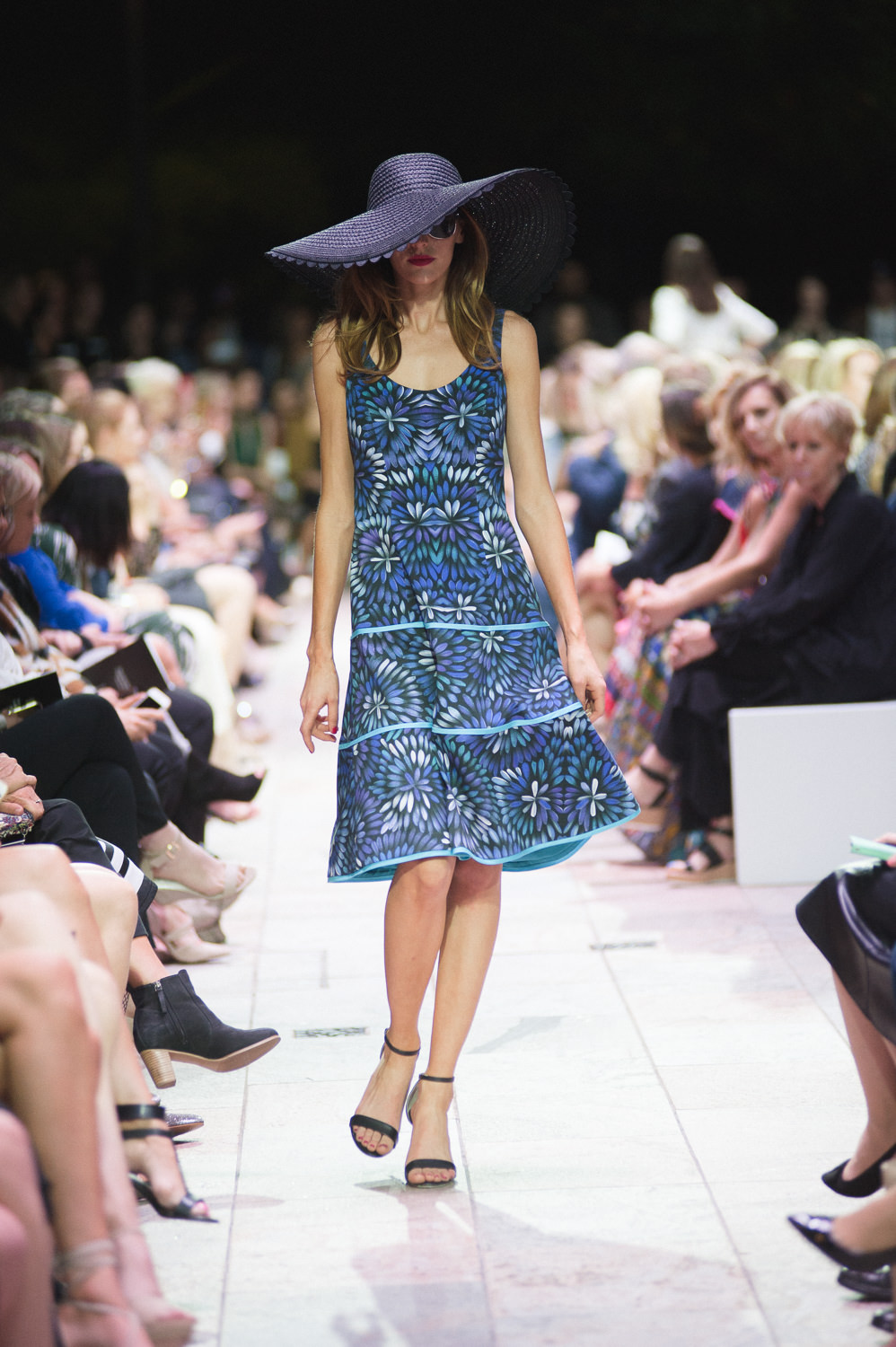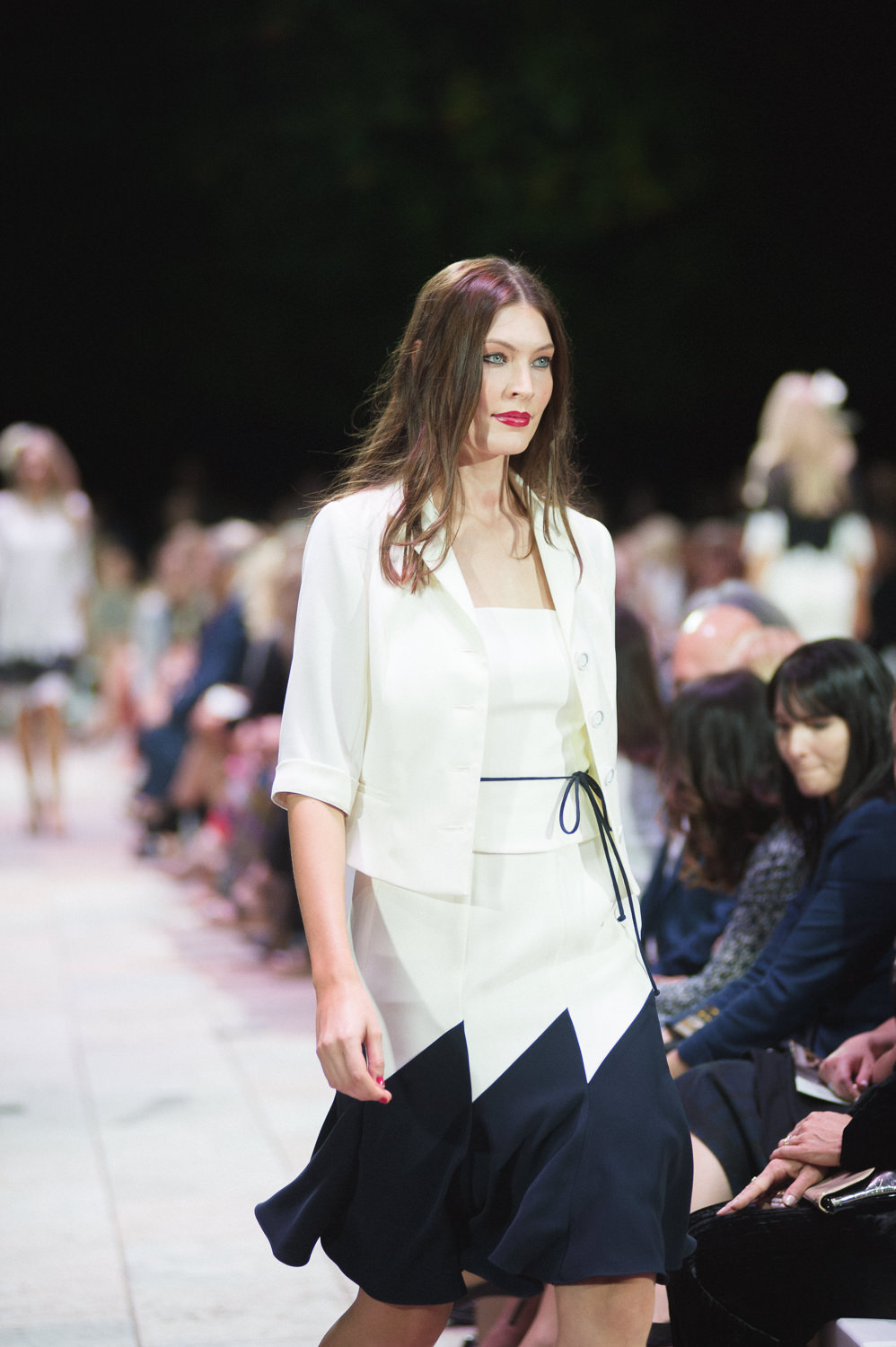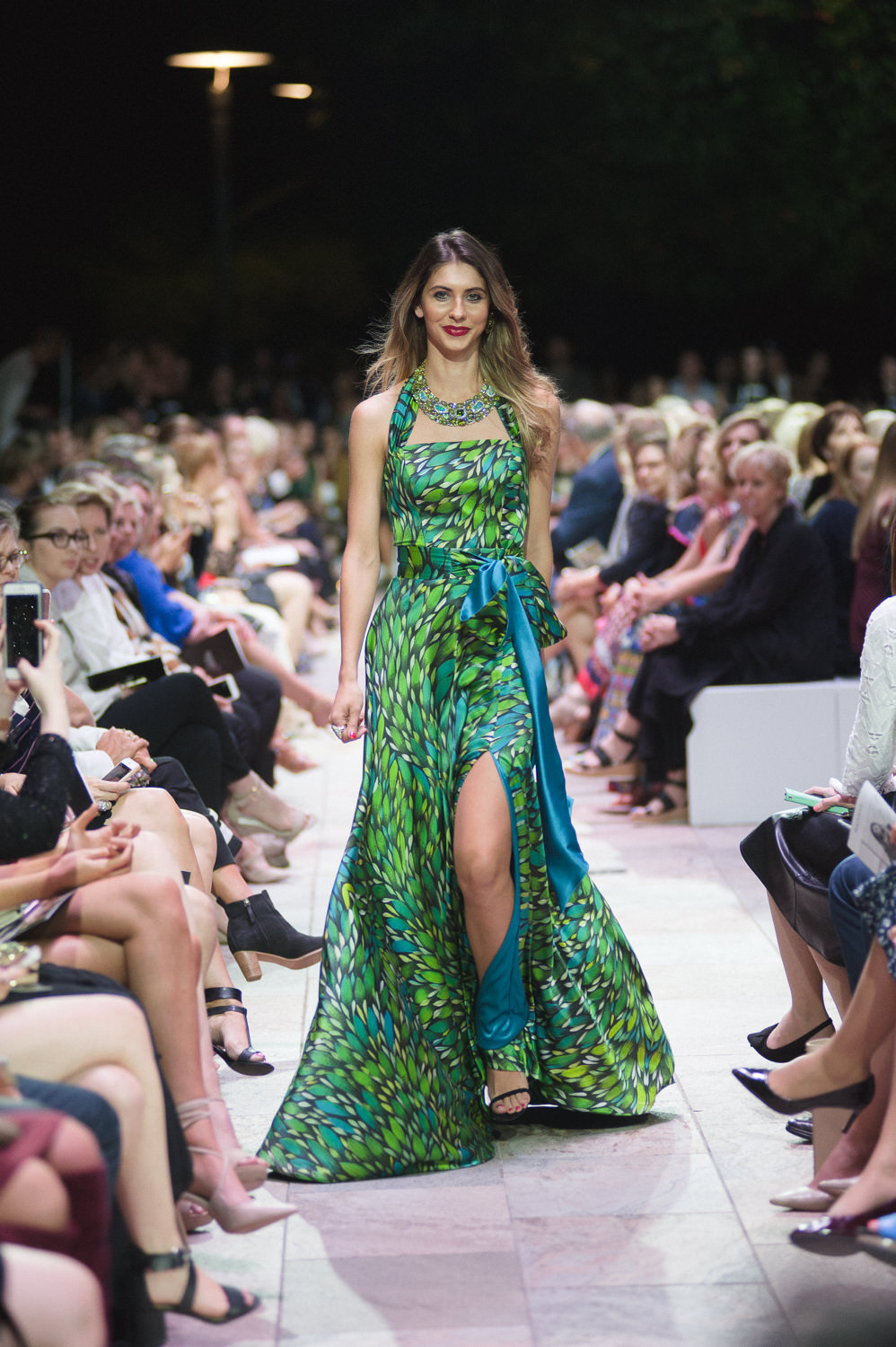 Irma J Smith House Of Fashion



Jack Sullivan



Bora



Margot McKinney's Once In A Blue Moon Reveal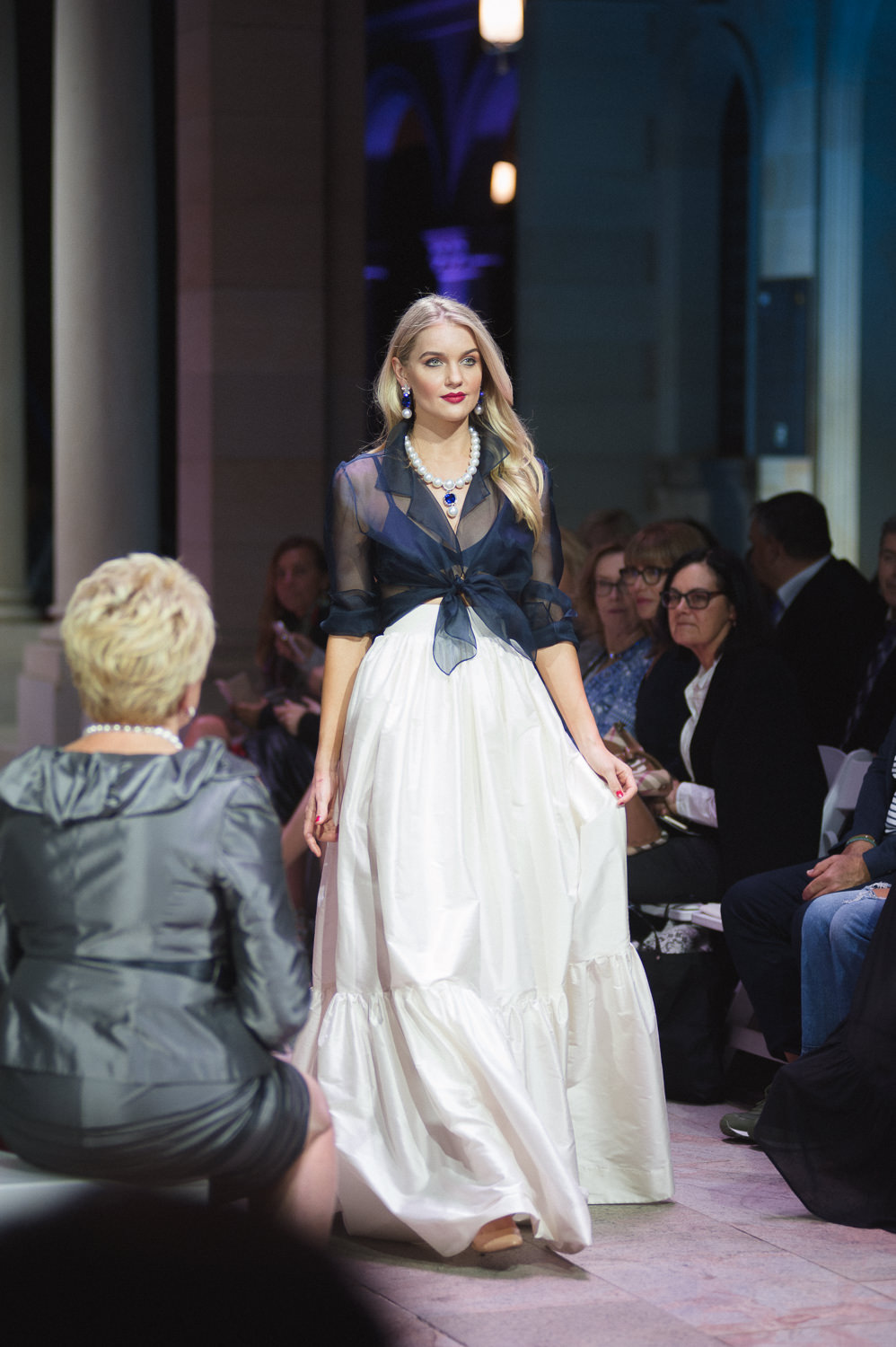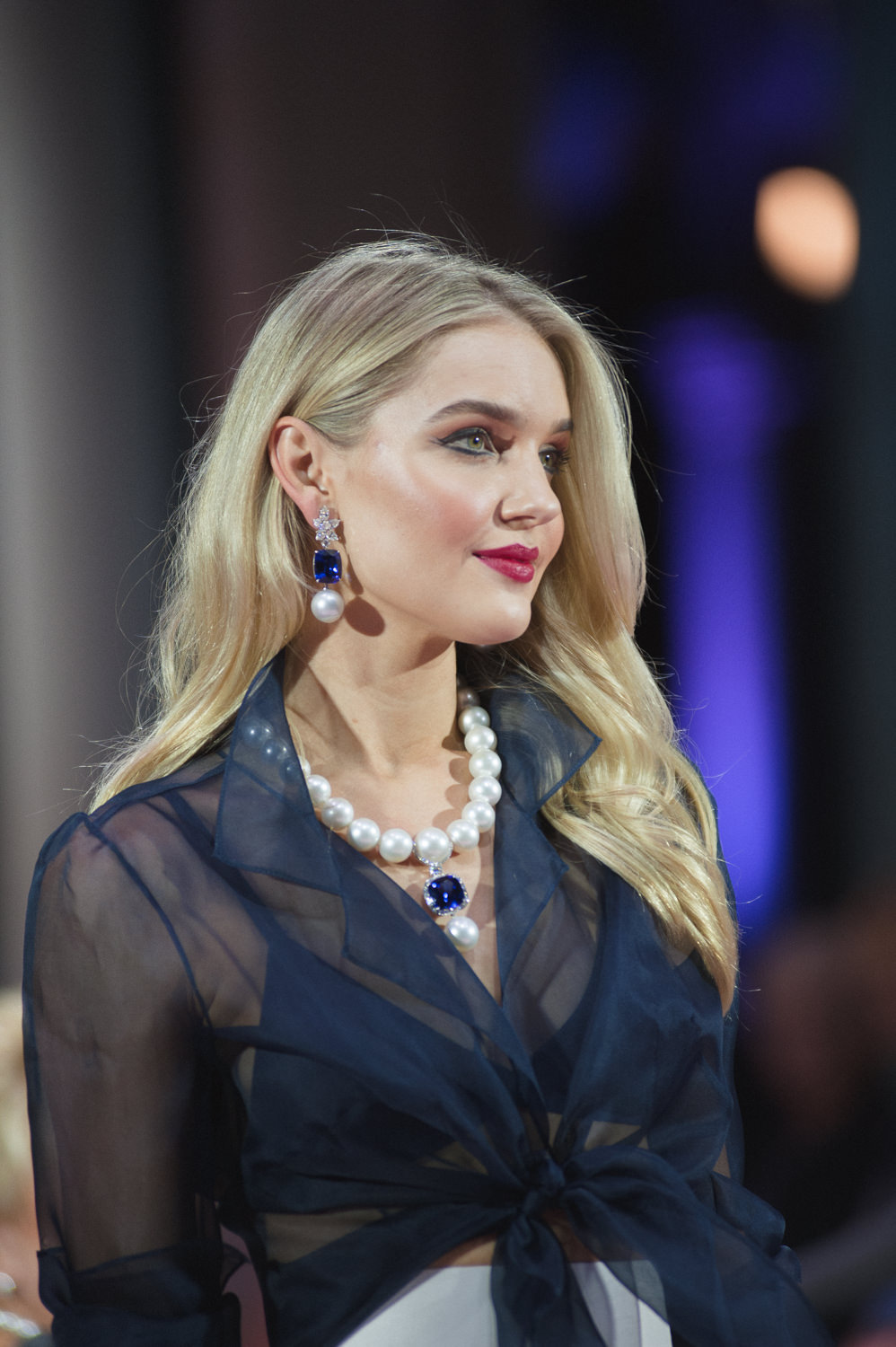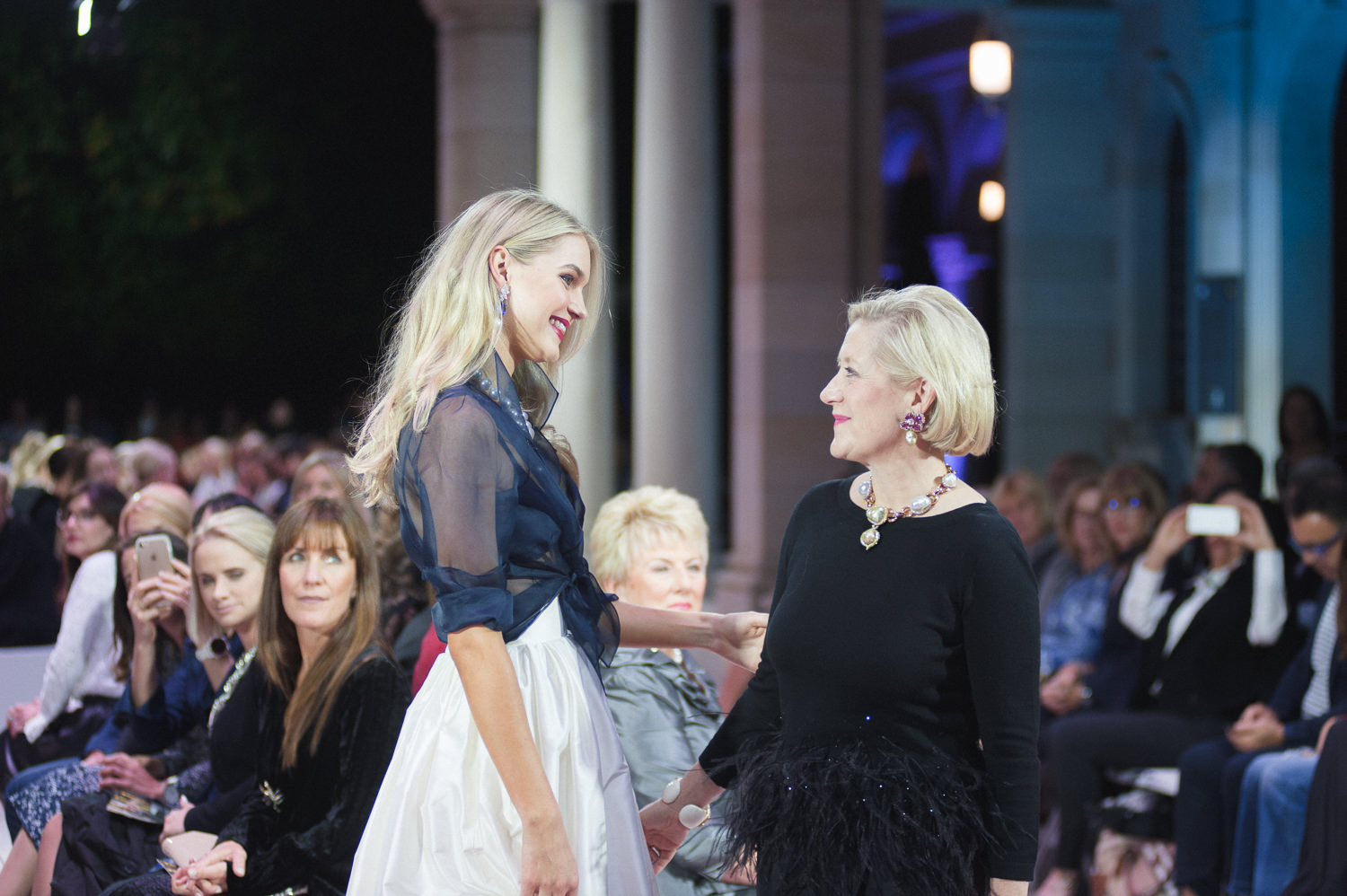 Comprised of collection of perfectly round South Sea pearls & tanzanite, this opulent McKinney's creation is worth an incredible $3.8 million, signifying the impressive craftsmanship of the fourth-generation jeweller, Margot McKinney. This spectacular piece, was styled with a custom Paul Hunt creation, highlighting a delicate, chiffon blouse and elegant white, satin skirt.
Fashionista's what sparked your eye in this post? Let me know your thoughts in the comments below!
Photography by Erin Smith Photography
---
MBFF: NEXT Hotel Next Gen Group Show Highlights
Thursday, August 31st, 2017
Sitting FROW at the Mercedes-Benz Fashion Festival Brisbane NEXT Hotel Next Gen Group Show, I witnessed some incredible runway moments, as the best emerging Queensland designers debuted their Spring/Summer collections. From the starry motifs of Isabelle Quinn, to the playful shapes and textures from the QUT Fashion students, there's no doubt that Queensland fashion is on the map in terms of innovation. Check out my highlights from the show below!
Isabelle Quinn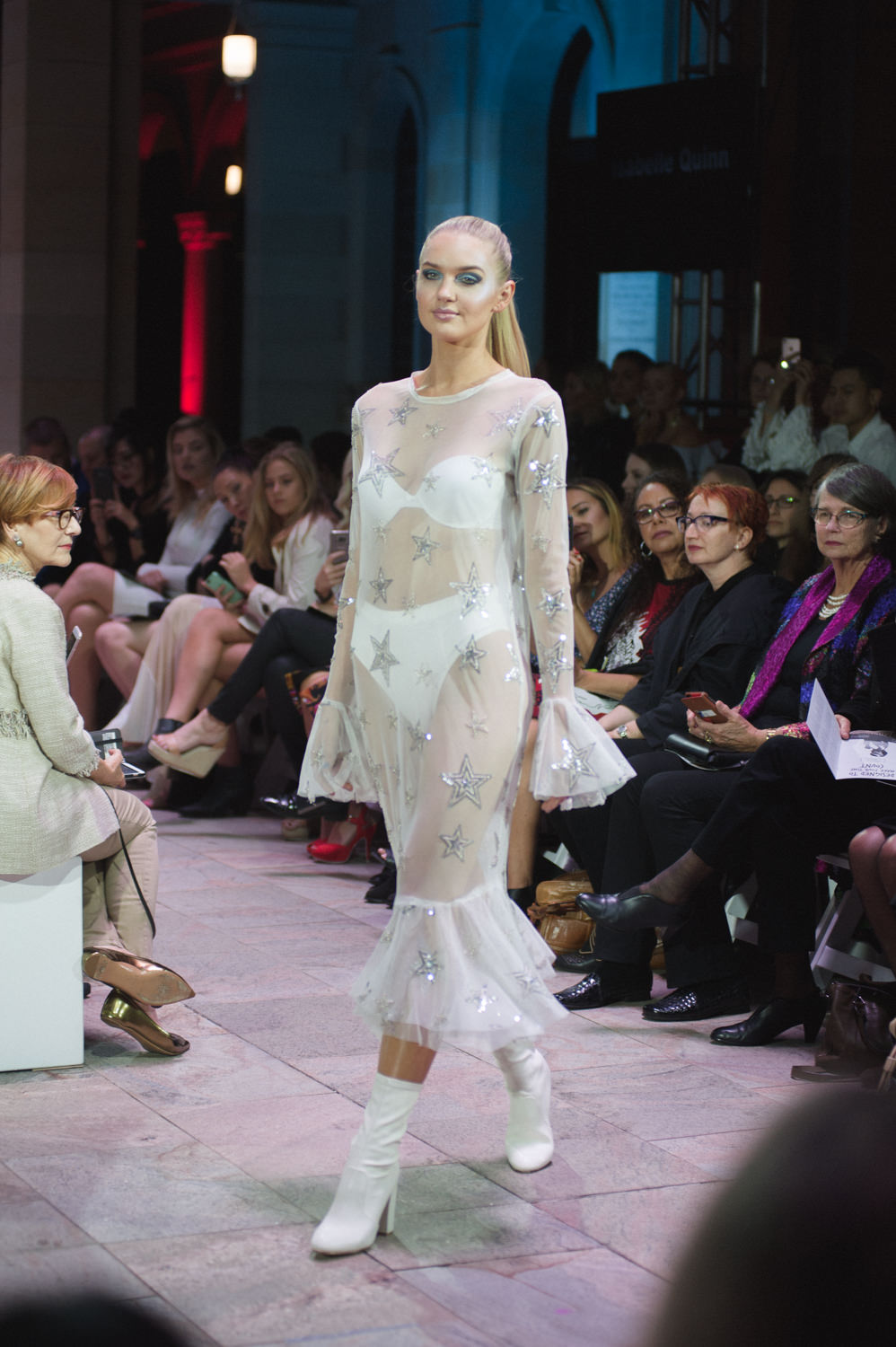 QUT Fashion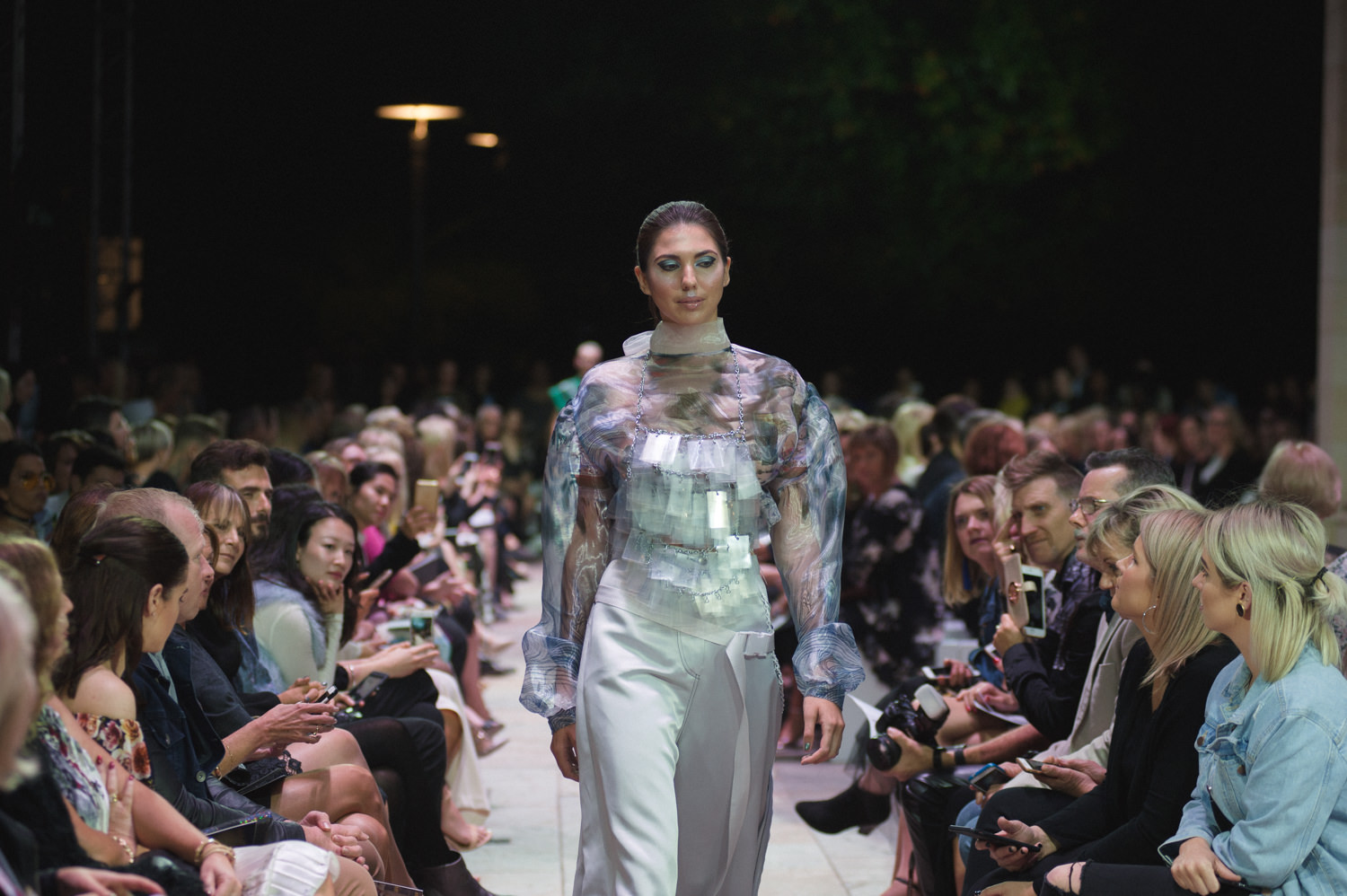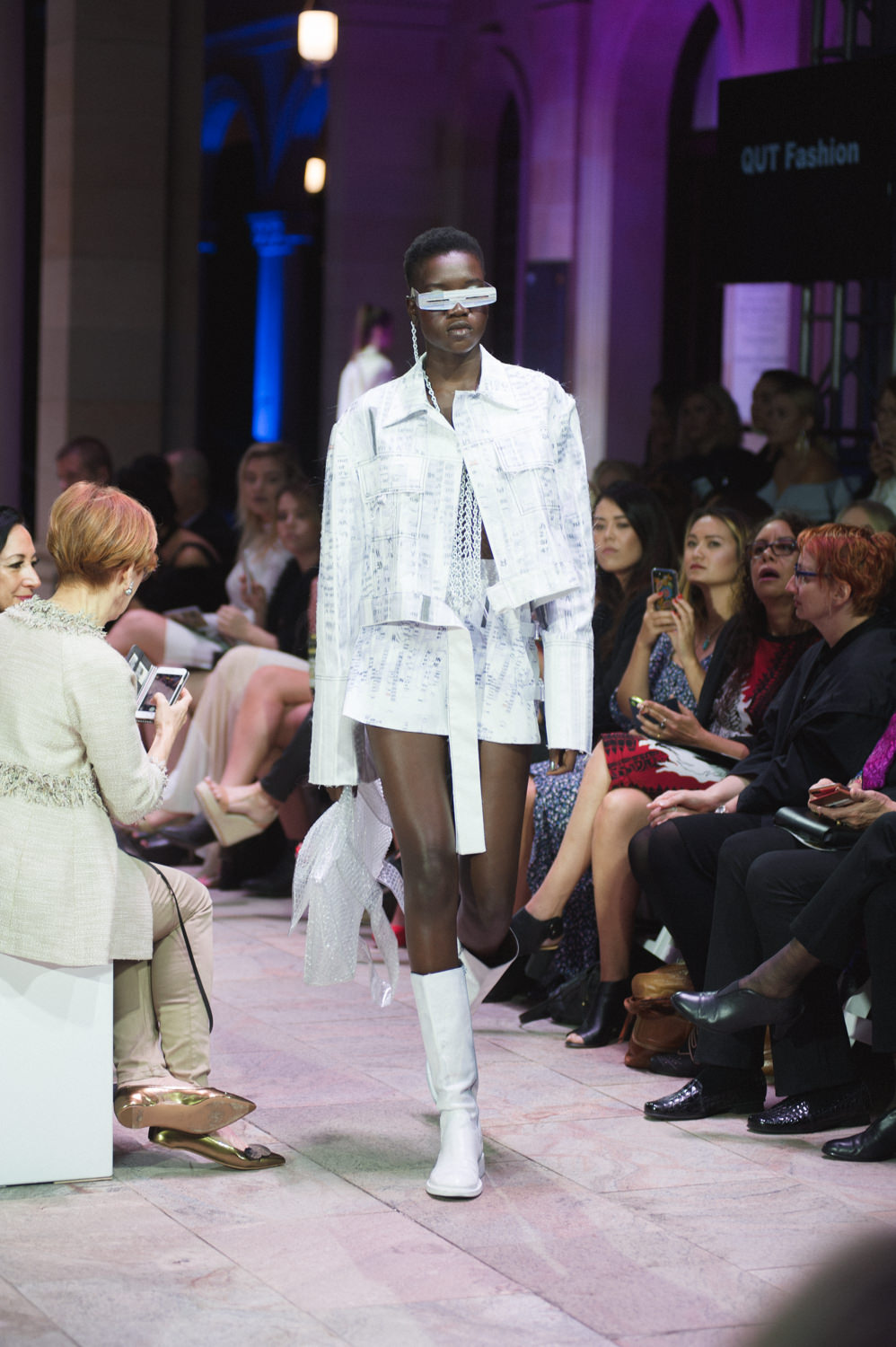 Mara Swim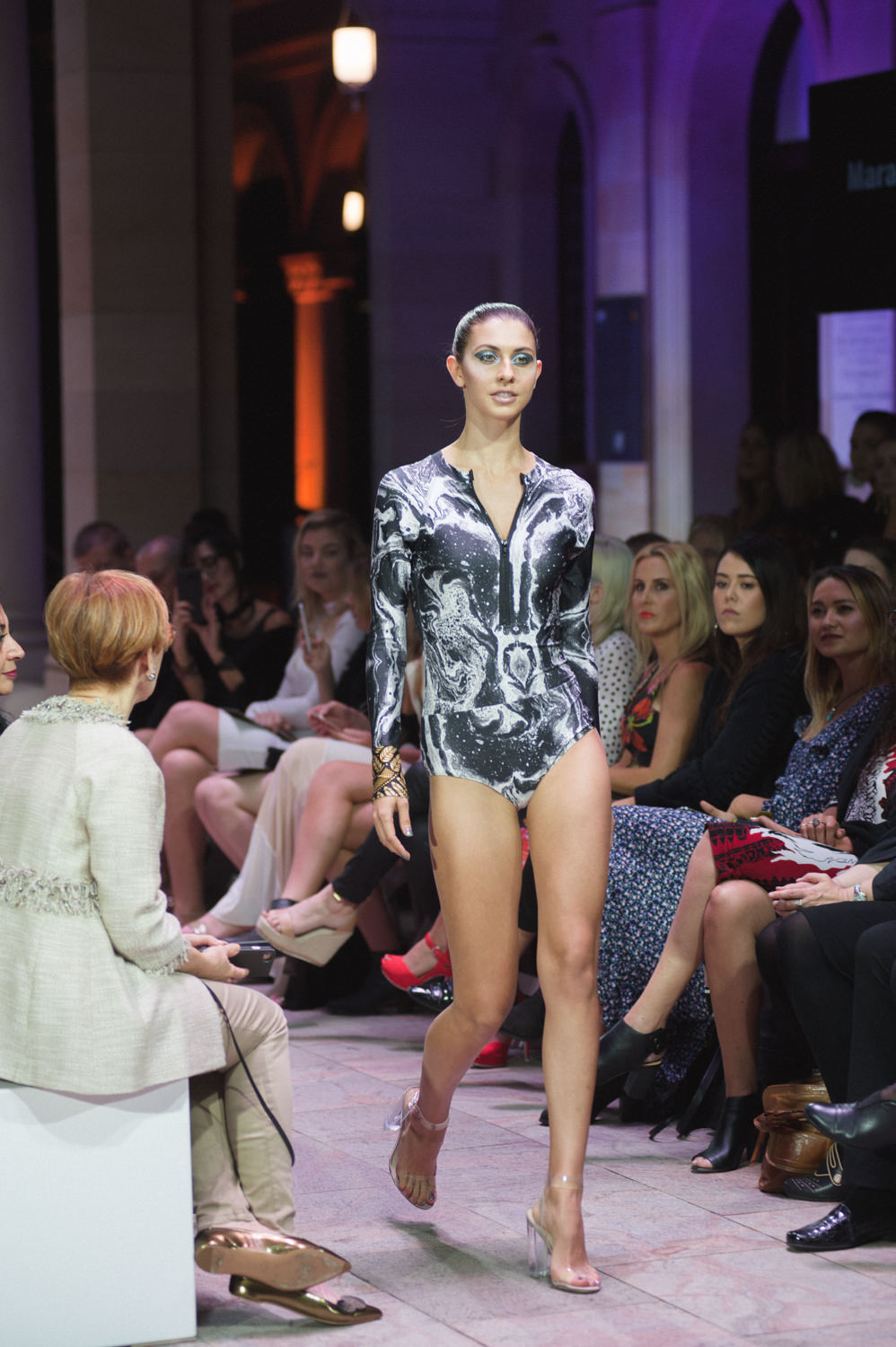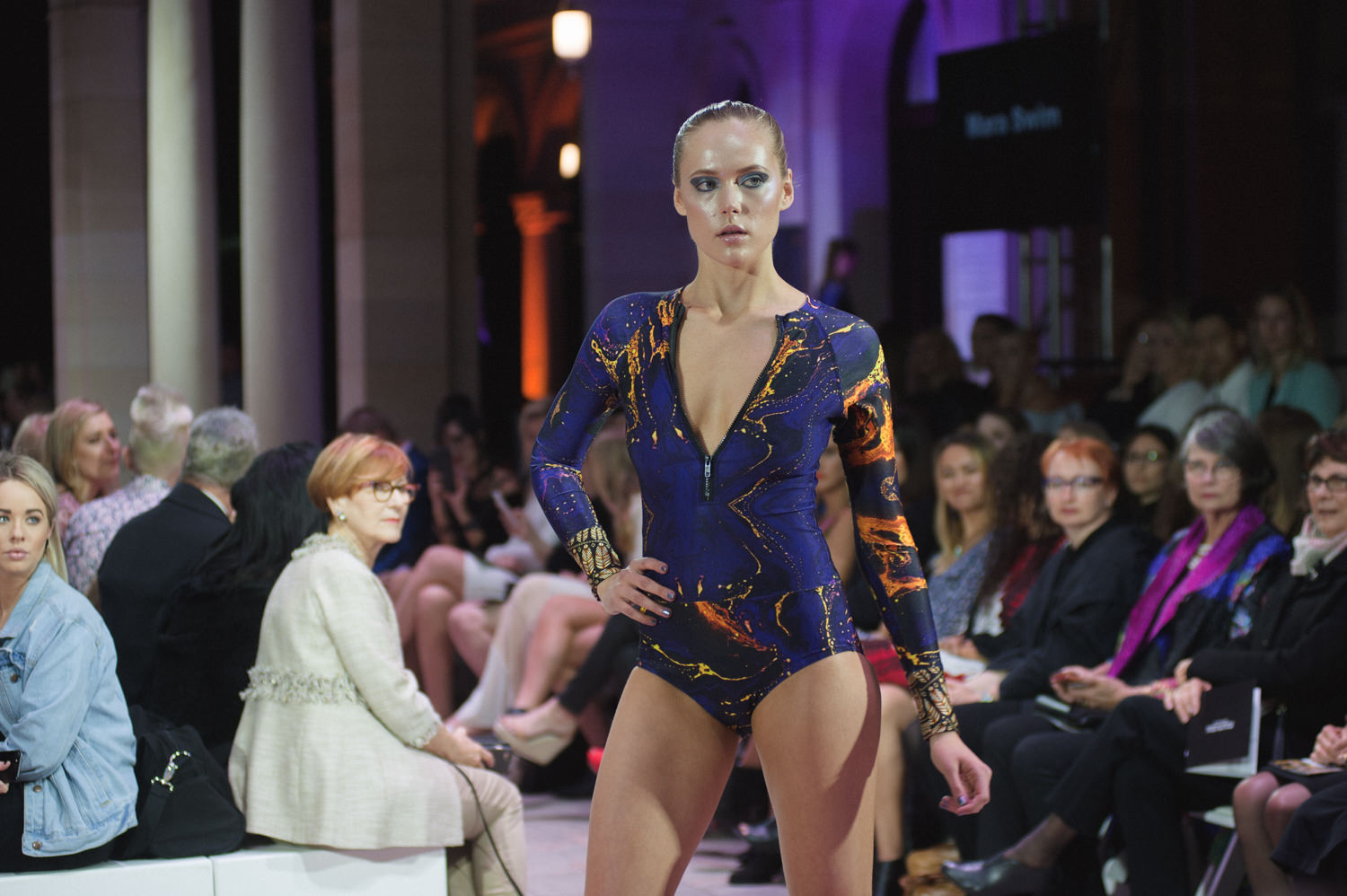 Annalisse Design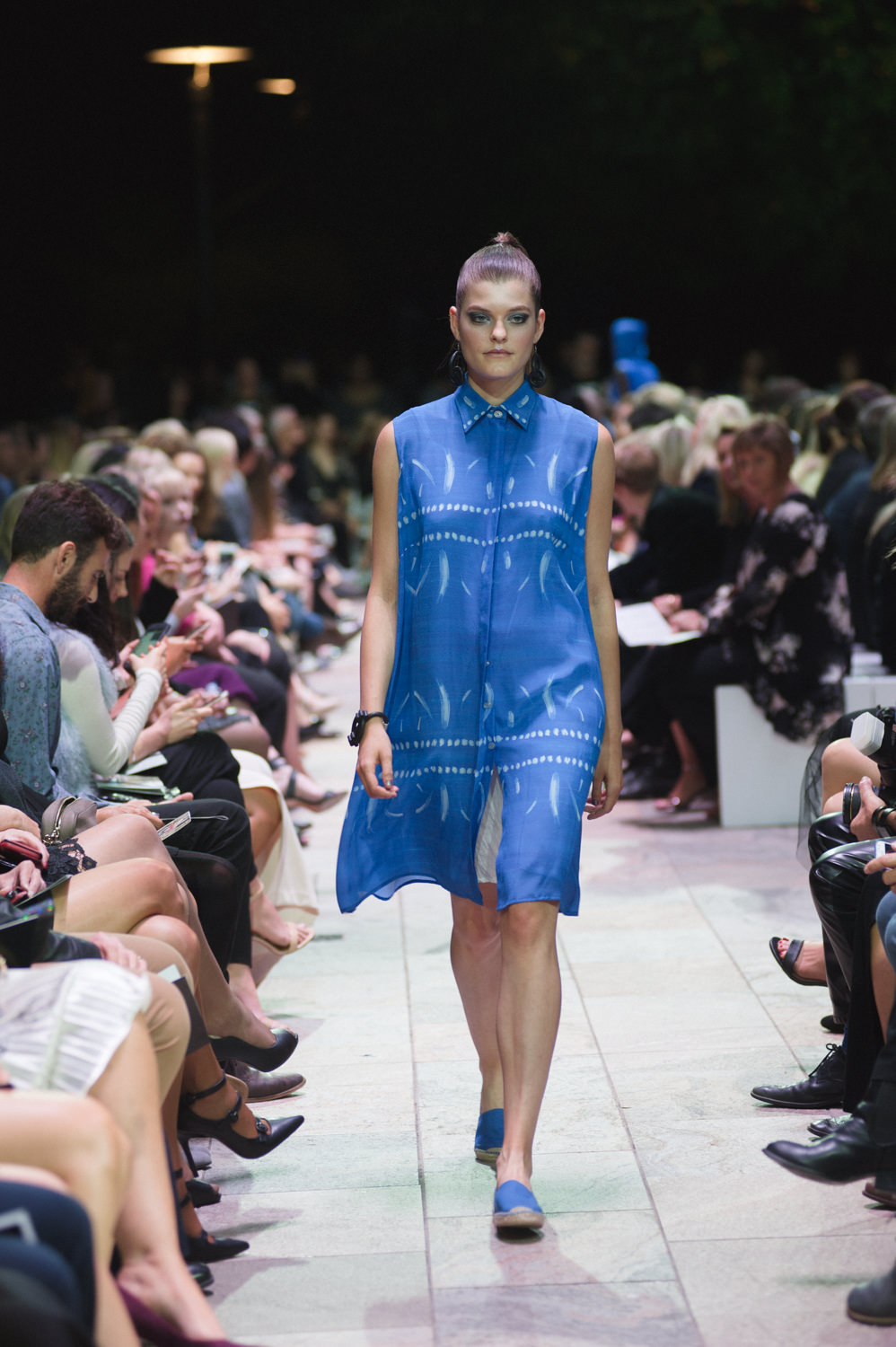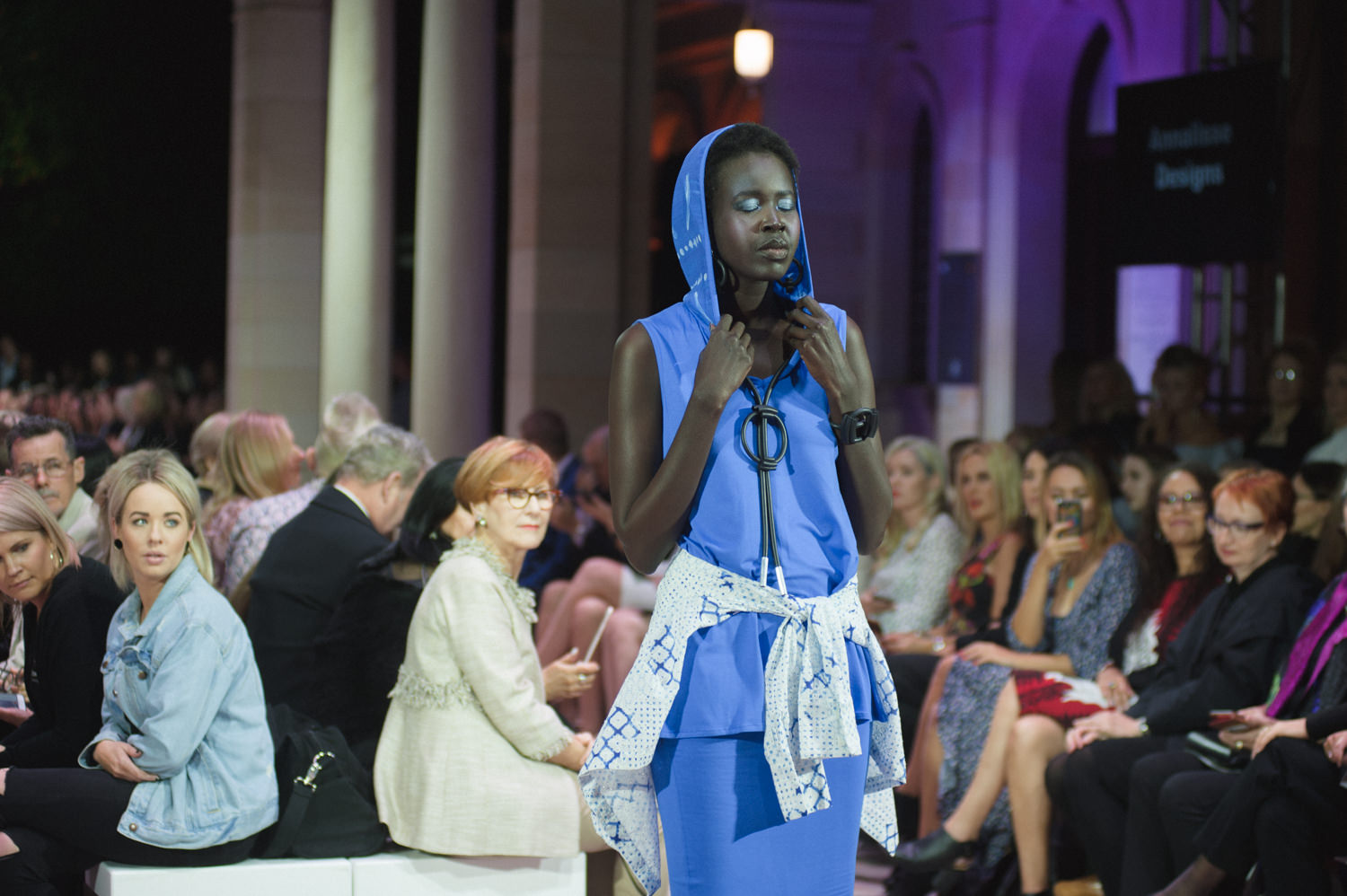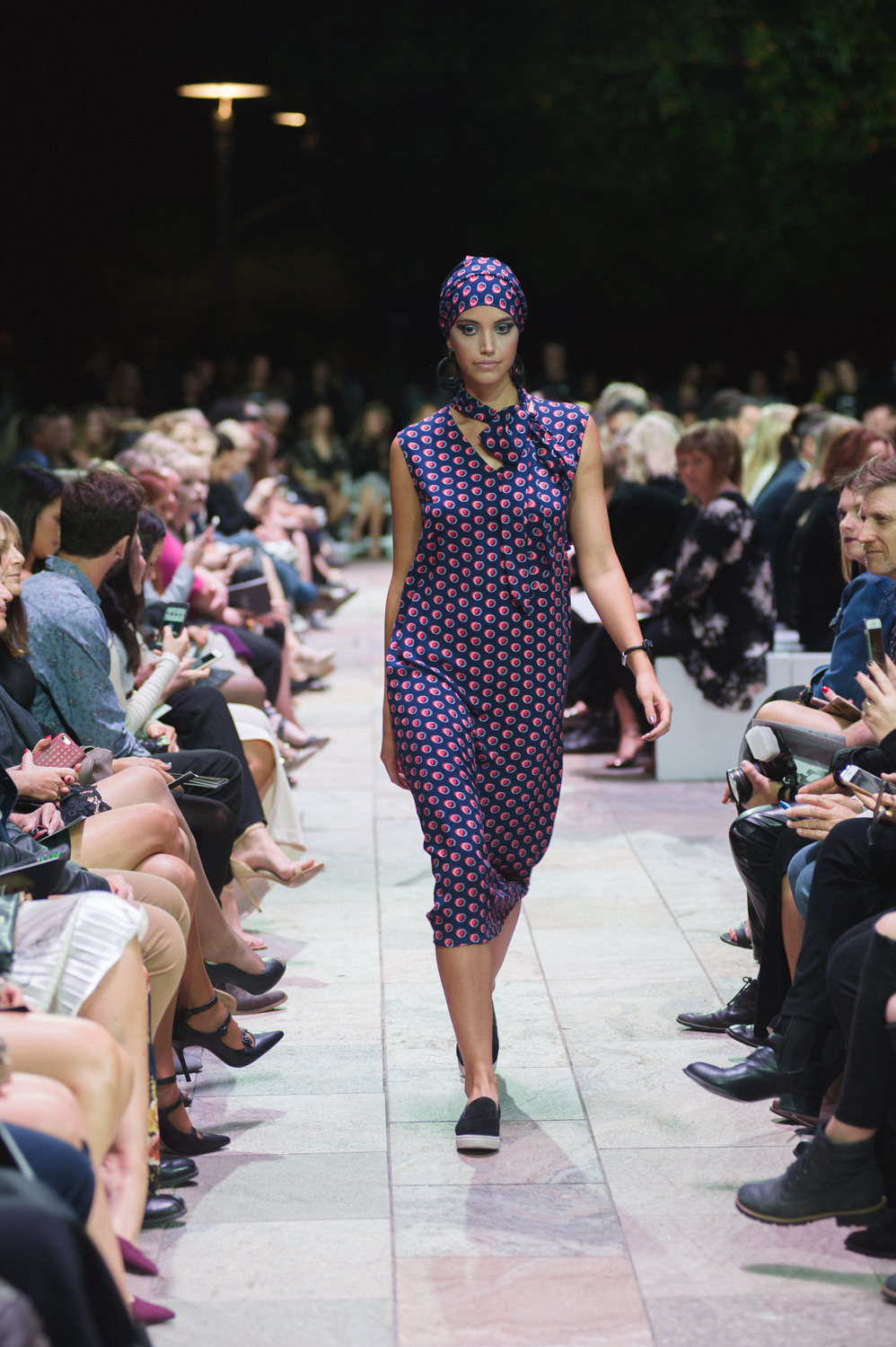 BOLD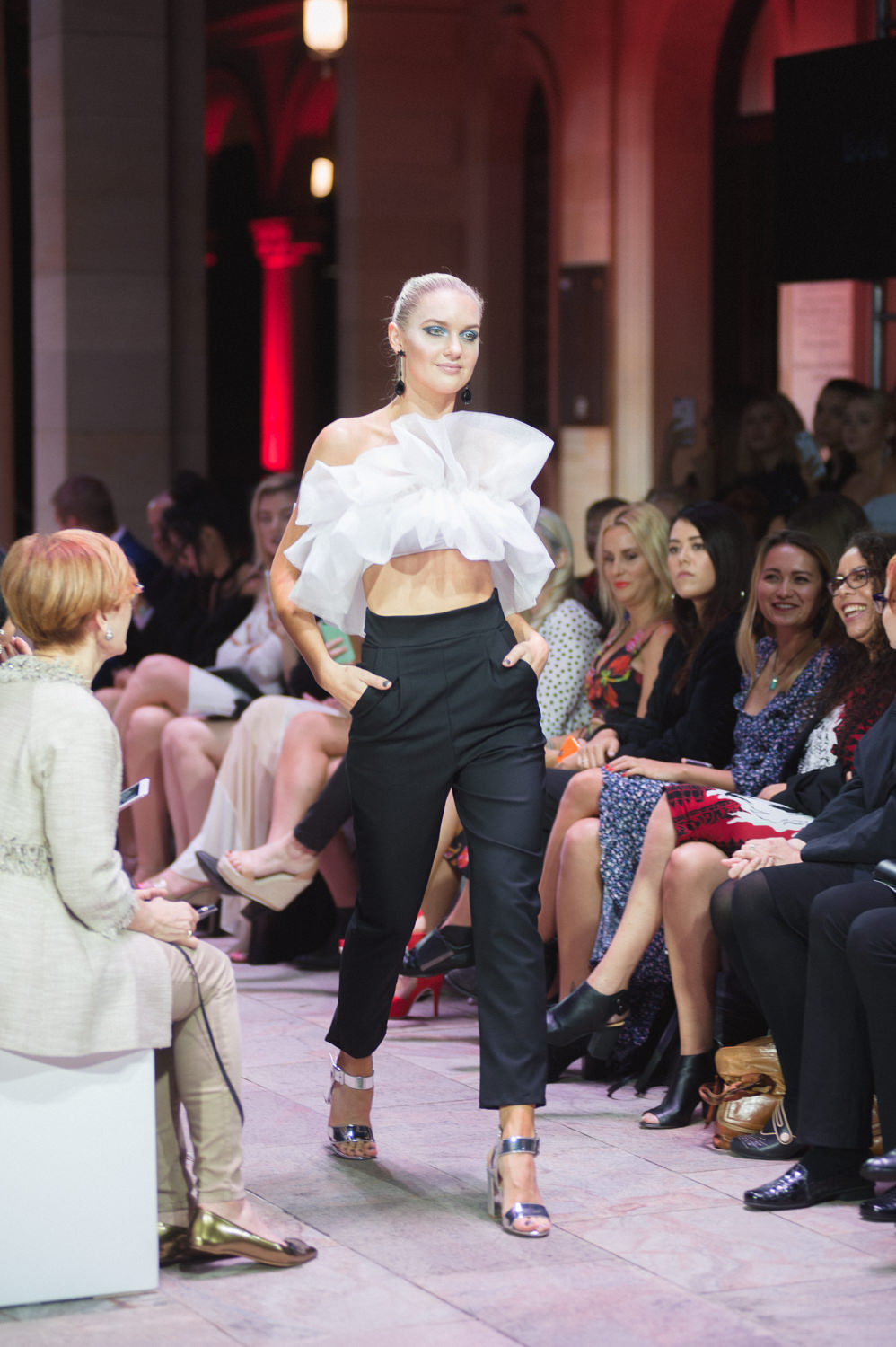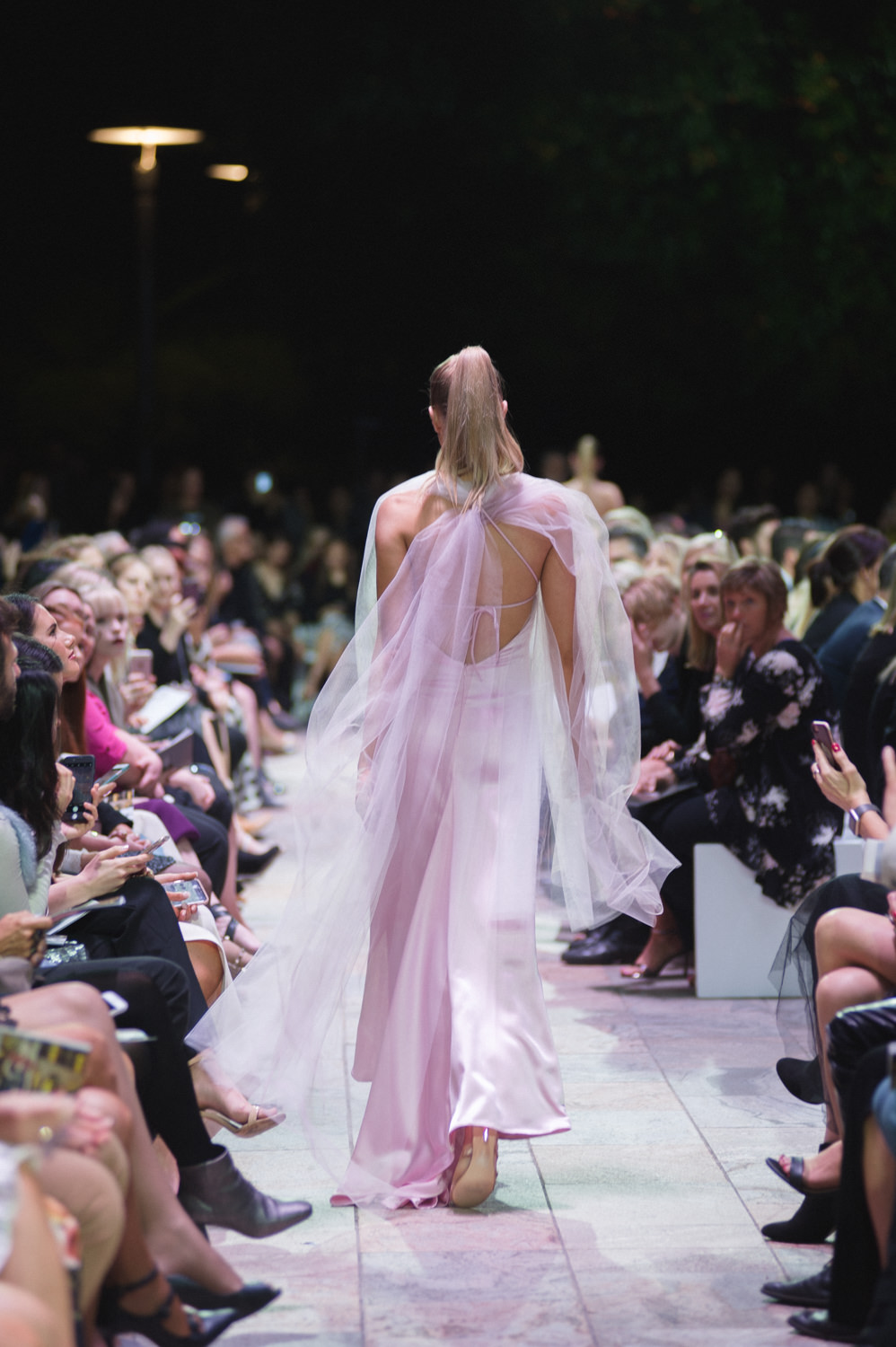 Megan Cannings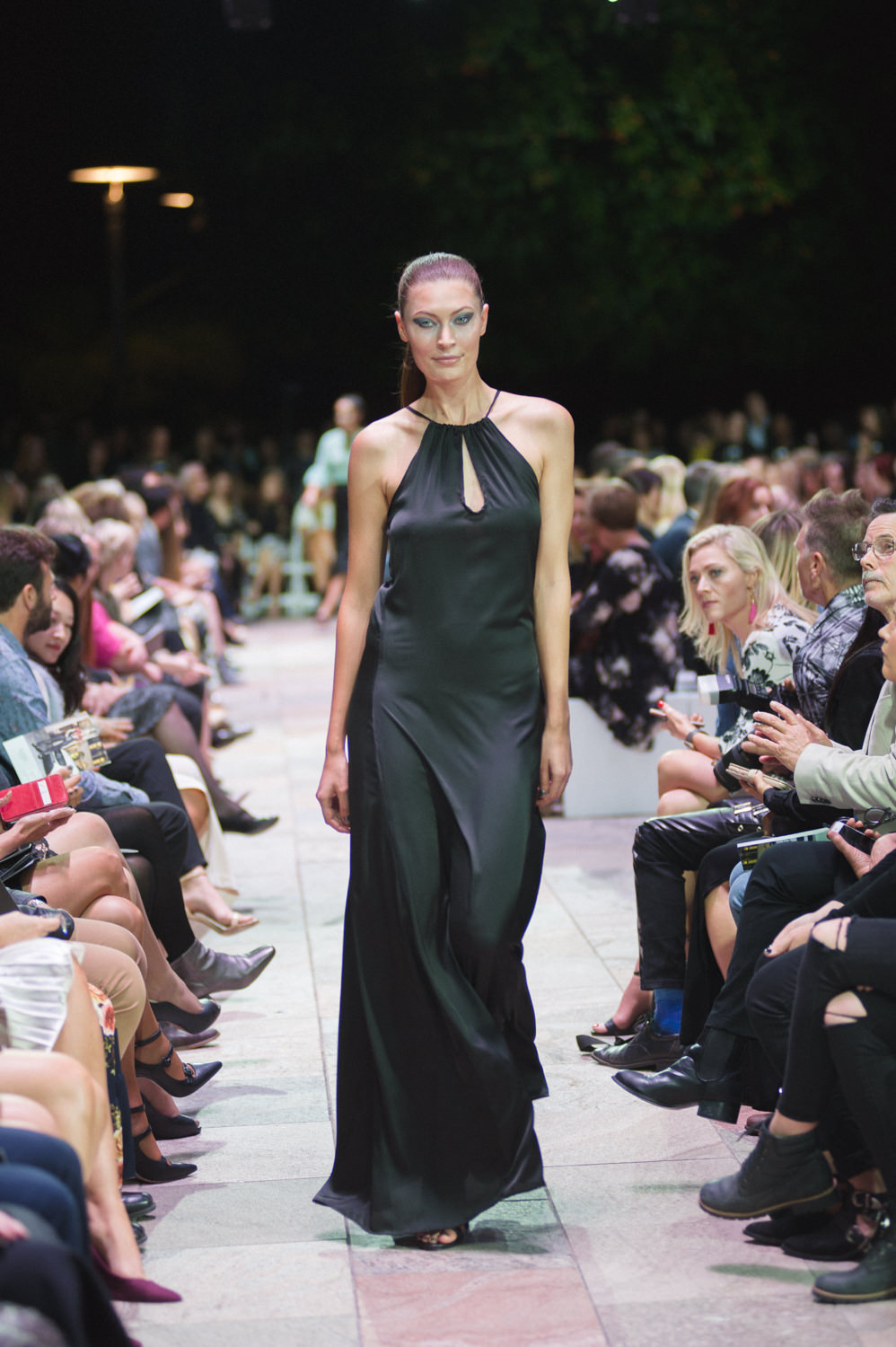 BlackNBling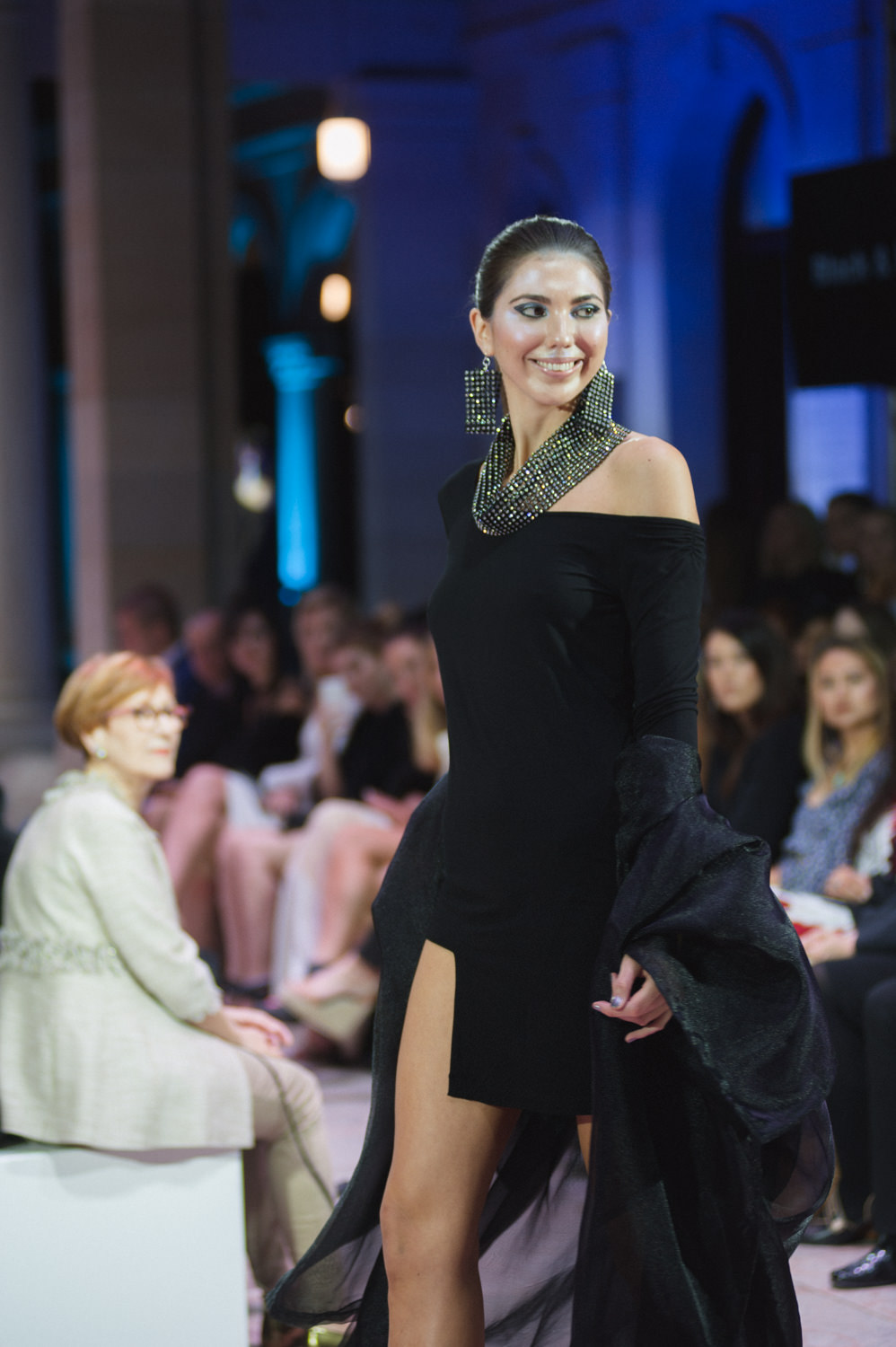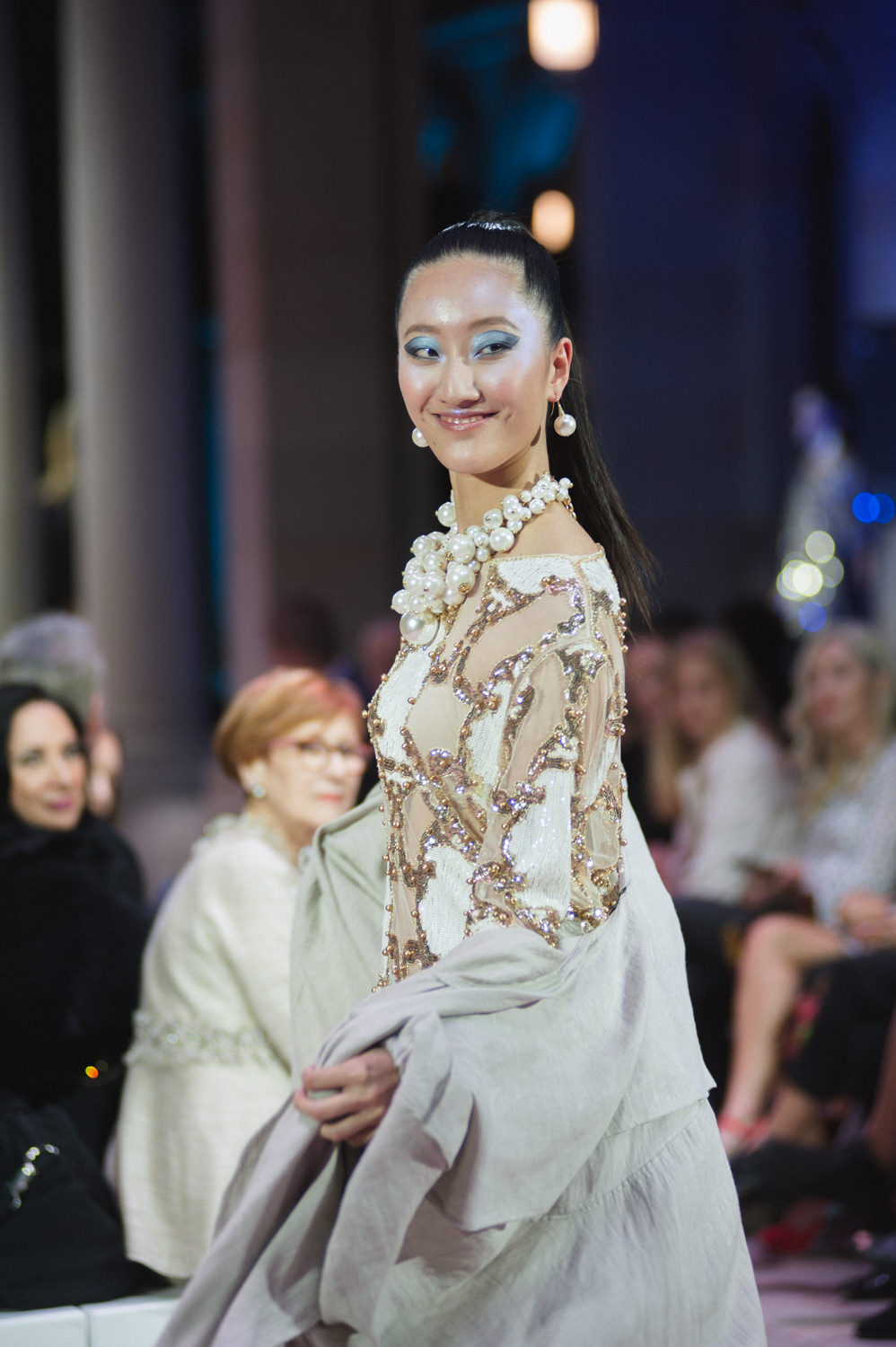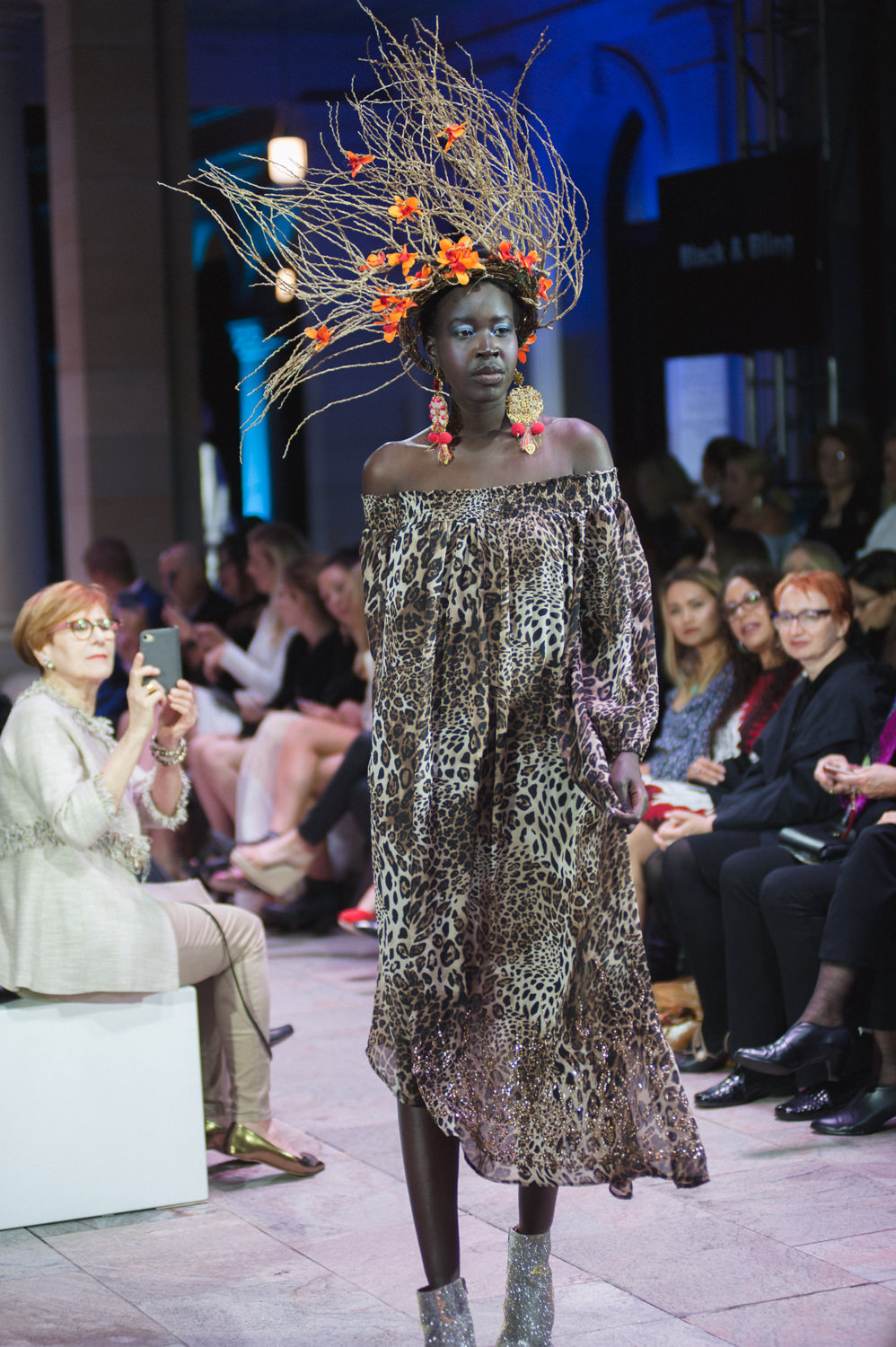 Which emerging designer is your favourite? I'de love to hear your thoughts in the comments below!
Photography by Erin Smith Photography
---