Money on White!
Saturday, November 1st, 2014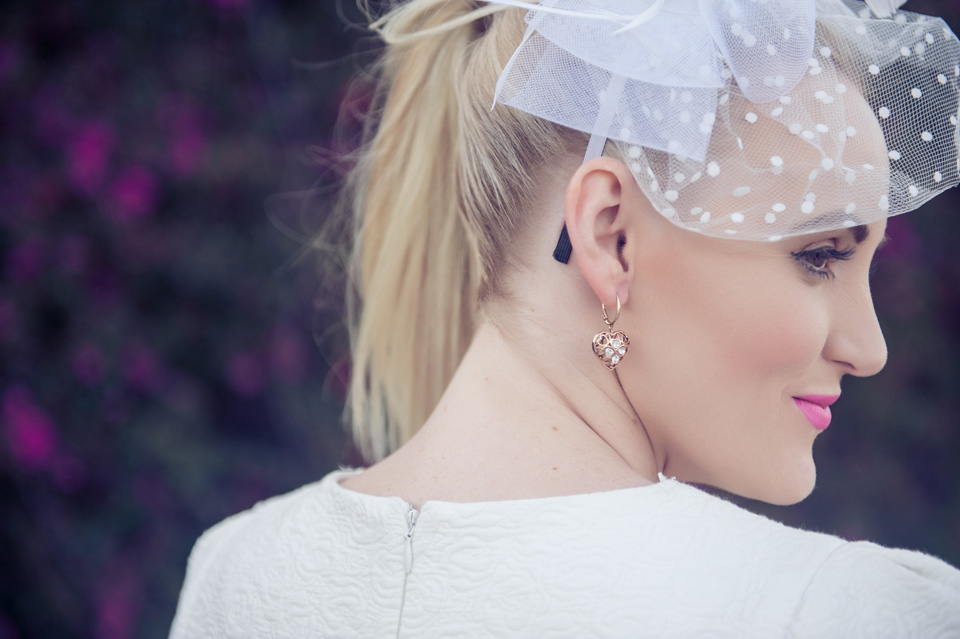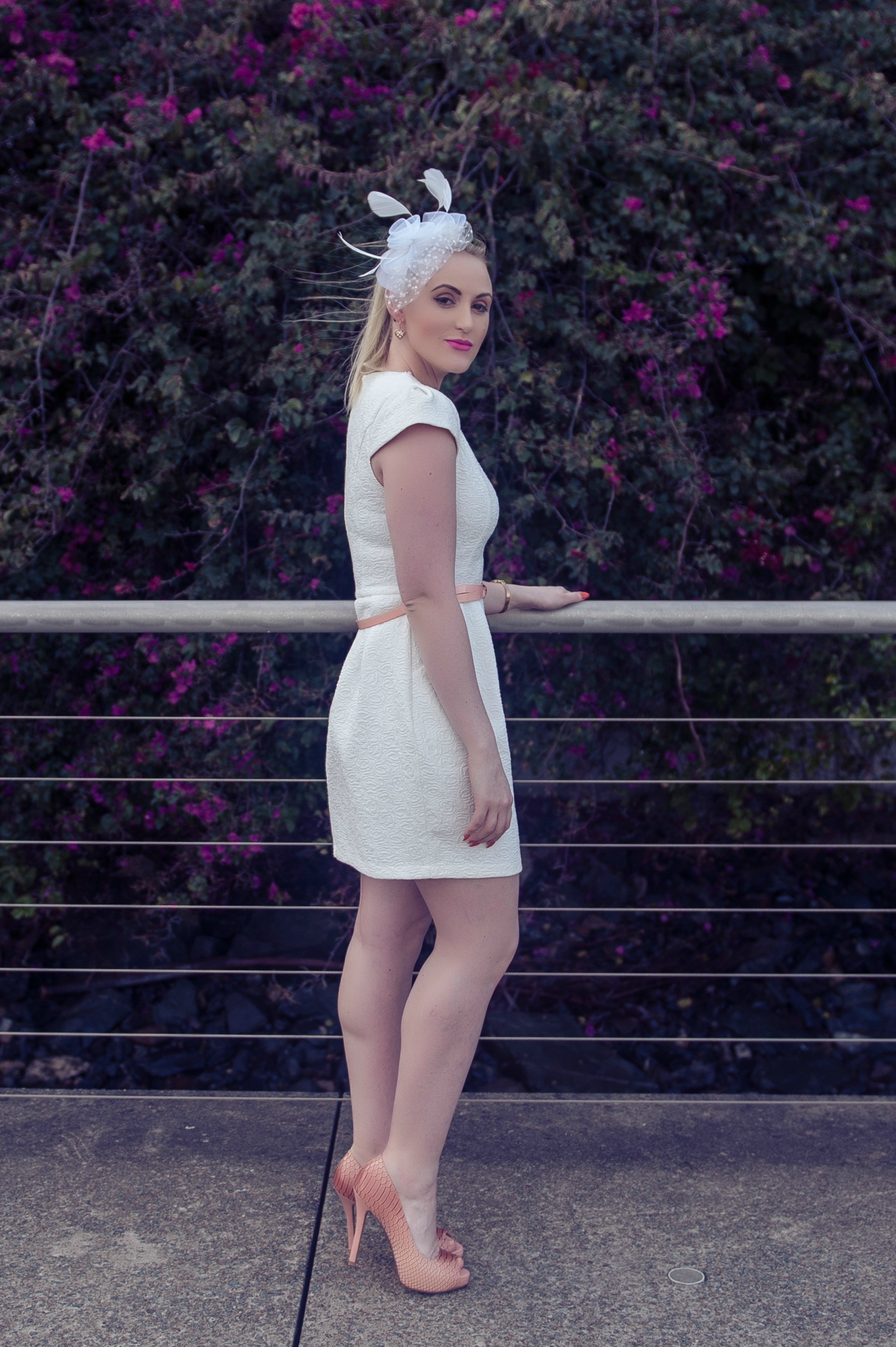 Quirky Circus by Mink Pink Dress, Scarletto's Preston Heel, Tessa Crinoline Fascinator, Myer Miss Shop Belt, Fossil Georgia Watch, Swarovski Earrings.
Gearing up for Tuesday's Melbourne Cup celebrations and this year I'm placing all my money on white…and I mean this in a strictly fashion sense of course.
In the last few years, my racewear routine has paid tribute to some striking colours and pastel combinations, from cotton candy pink to lemon sorbet, I wear colour proudly and matched perfectly from my headpiece to my stilettos. This year however, I'm going classic, with my Fashions on the Field ensemble highlighting elegance seen in a crisp white colour palette.
Almost as if we were magically destined to be together, this Quirky Circus quilted dress arrived on my doorstep, begging for a fancy occasion to be worn to. Simple in structure with clean lines and a fitted, feminine silhouette, this little frock goes a long way in terms of styling, with monochrome, metallic and neon offering potential accessory partners. With a new found adoration for warm coral tones and a statement pump, I've teamed this white feature with my Scarletto's Preston Heel. After all, what is spring without a touch of pastel?
Tying in with the soft pink accents, I'm keeping my jewellery consistent by introducing rose gold metals, seen in a detailed Swarovski drop earring and a delicate watch from Fossil. With minimal jewellery, I'm placing the emphasis on my headpiece, which is also white and multi textured, highlighting a little glamour with a lace and feather arrangement. Just call me the new-age Audrey and I will answer!
Replacing the race track with the waterfront, Erin Smith Photography and I swapped champagne for Italian gelato and betting for girly gossip- perhaps not a very traditional setting for a Melbourne Cup celebration, but definitely an enjoyable spring afternoon! Keep up with our fashion adventures with a simple follow @theblondesilhouette @erinsmithphoto and enjoy the Spring Racing Carnival fashionistas!
SHOP THIS LOOK:

Photography by Erin Smith Photography
---