Pink Petals
Wednesday, November 5th, 2014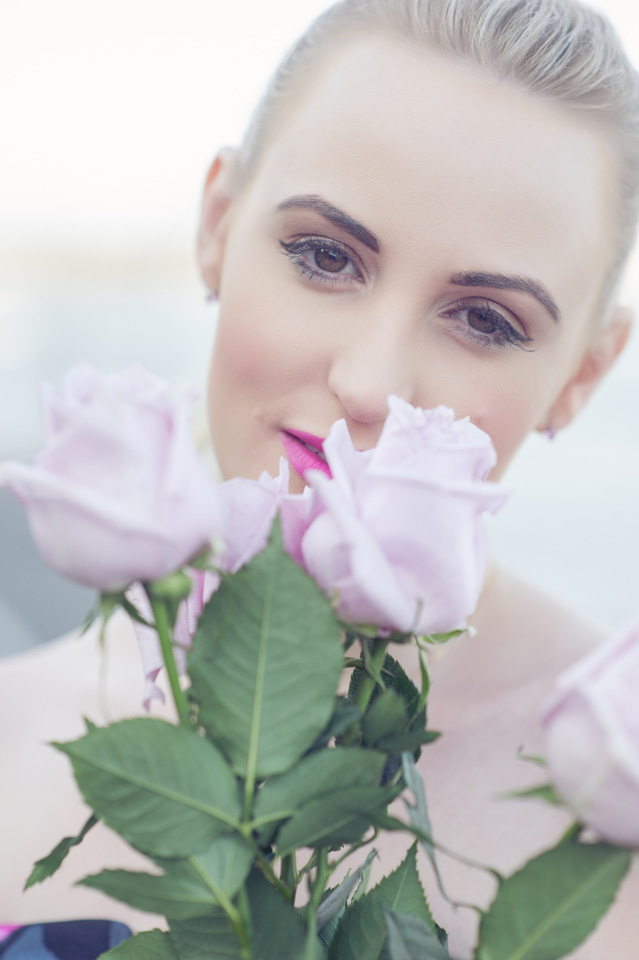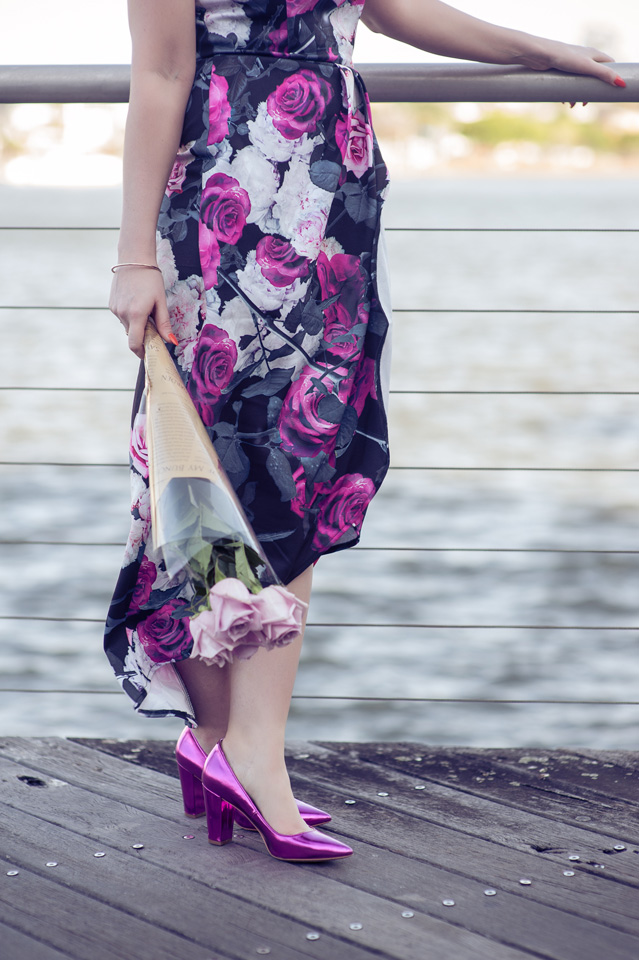 Pinnacle Runway Rose Garden Dress, Mimco Simple Math Pump.
My two favourite things combined gracefully into one setting, pink + florals. But the only thing more perfect then the pink petals in this divine arrangement of colombian roses, is the perfectly wrapped parcel that arrived at The Blonde Silhouette HQ from Pinnacle Runway.
Beneath the carefully wrapped layers of tissue paper and stiff satin ribboning, sat a beautiful rose printed dress, adding a little bloom to my afternoon. Instantly falling in love with the dramatic contrast of the pink roses against the dark background, a statement piece such as this would be a fabulous look for the upcoming festive season. At the risk of jumping the gun, I'm already starting to compile my favourite pieces for the celebratory season and in true Queensland fashion, I'm on the hunt for pieces that exude colour with a little party spirit. My simple math skills tell me that the combination of a 3/4 wrapped skirt + colourful print + cheeky sweetheart neckline, results in this dress ticking all the right boxes and for this reason sits right on top of my nice list! Think christmas cocktails at a tropical, rooftop bar…cheers!
Admittedly, I don't have many strapless pieces in my wardrobe, for fear of their impractical nature and the possibility of experiencing a wardrobe malfunction. However, we fashionistas cannot trap ourselves in a predictable style bubble and as comfort dressing is so overrated, I was excited to show off this piece…and my bare shoulders!
I love the structure seen in the fit of the dress, combining a boned bodice with a relaxed, flowing skirt. Highlighting a smaller waist and creating some subtle curves, this piece paints a very flattering and feminine hourglass silhouette. In the wise words of Shania Twain, "I feel like a woman."
Ladies, if you too are loving this Rose Garden Dress, then I encourage you to pop by the Pinnacle Runway website | Facebook | Instagram for a touch of light shopping. After all, we are 7 weeks out from Christmas and you never know when you will be invited to a fabulous occasion!
SHOP THIS LOOK:

Photography by Erin Smith Photography
---