Graffiti Street.
Monday, March 10th, 2014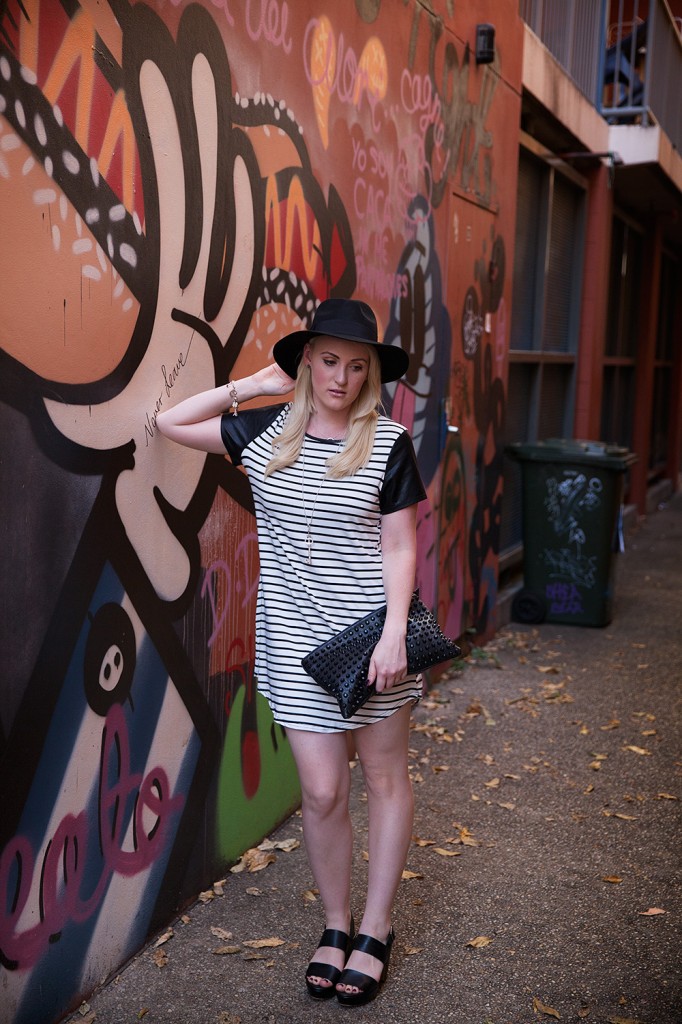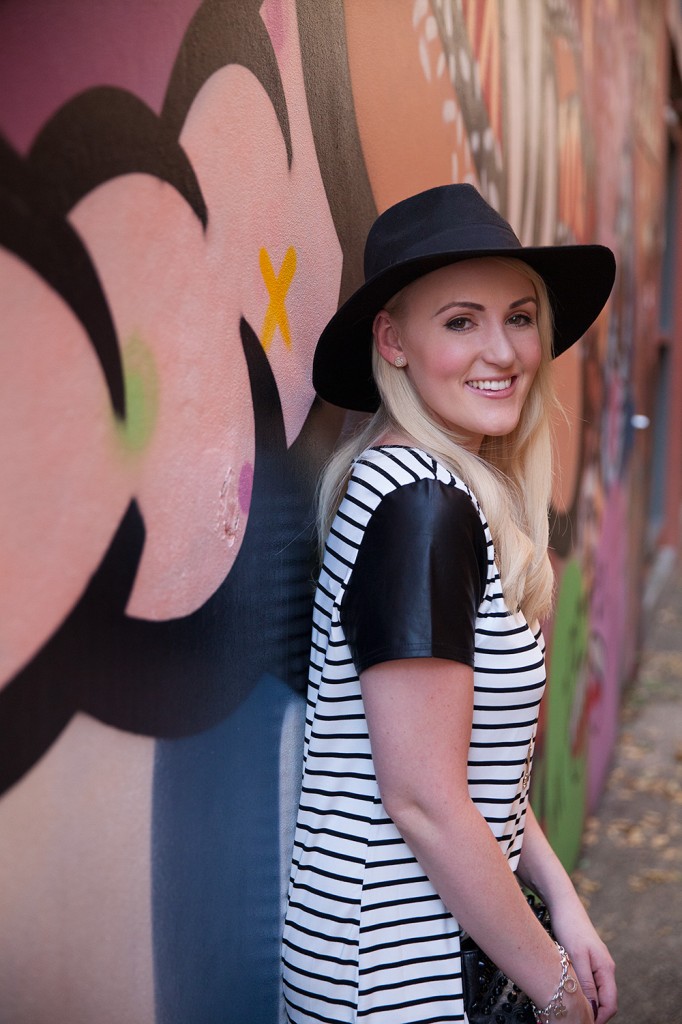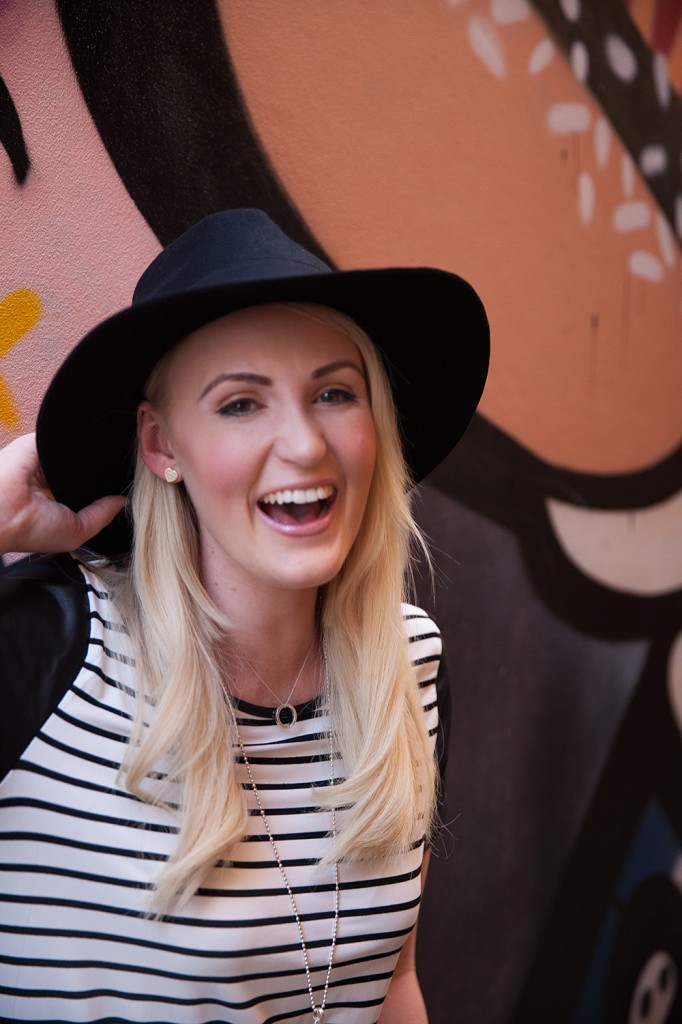 St Frock Outfielder Dress, Jo Mercer Erika Platform, Seed Heritage Wide Brim Hat, Tiffany & Co. Circle Pendant, Tiffany & Co. Mini Heart Tag Earrings, Tiffany & Co. I Love You Ring, Sportsgirl Studded Clutch (similar style here), Thomas Sabo Key Pendant (similar style here), Thomas Sabo Charm Bracelet.
Graffiti feature walls and offbeat alleyways; have I stepped into the streets of Melbourne? Although I think we'd all agree this little monochromatic St Frock number would be ideal for the Melbourne minimalist scene.
I often find the transition between seasons a challenge to style, especially in Brisbane, as the temperature is rather unpredictable in nature. This simple shift dress just might be the answer to my wardrobe woes. With its stripy print and leatherette sleeves, St Frock's Outfielder Dress offers an edgy, statement piece without being OTT. For those cooler days, this piece provides the perfect foundation to a wintery look, as its lightweight fabric allows for layering. Maintaining its simplicity, I have made the dress the focal point within this look, teaming with a black brimmed hat, chunky platforms, a studded clutch and a garnish of silver, seen in the jewellery.
Roaming abandoned alleyways and finding beauty in obscurity is something Yolanda from BNEstyle and I do best! Her creative streak and fun loving spirit make a simple photography session a fashion adventure. From pulling spontaneous faces to creating Leo memes (inside joke, now on insta @theblondesilhouette), this duo is ready to capture a fashion forward Autumn- an ode to coolness, with no signs of duckface and passé posing.
 SHOP THIS LOOK:
Photography by Yolanda from BNEstyle
---