Walk The Line
Friday, November 14th, 2014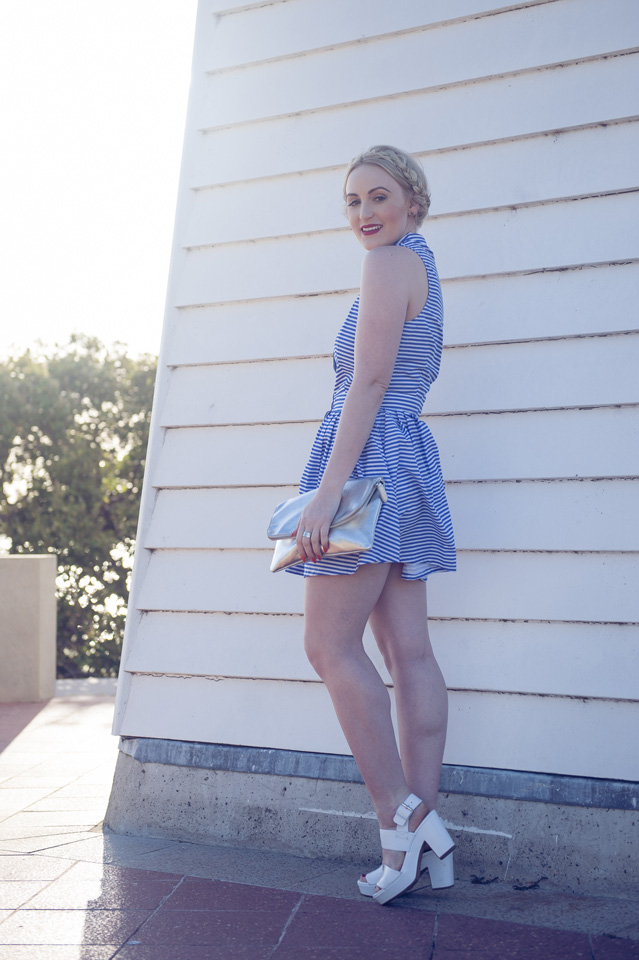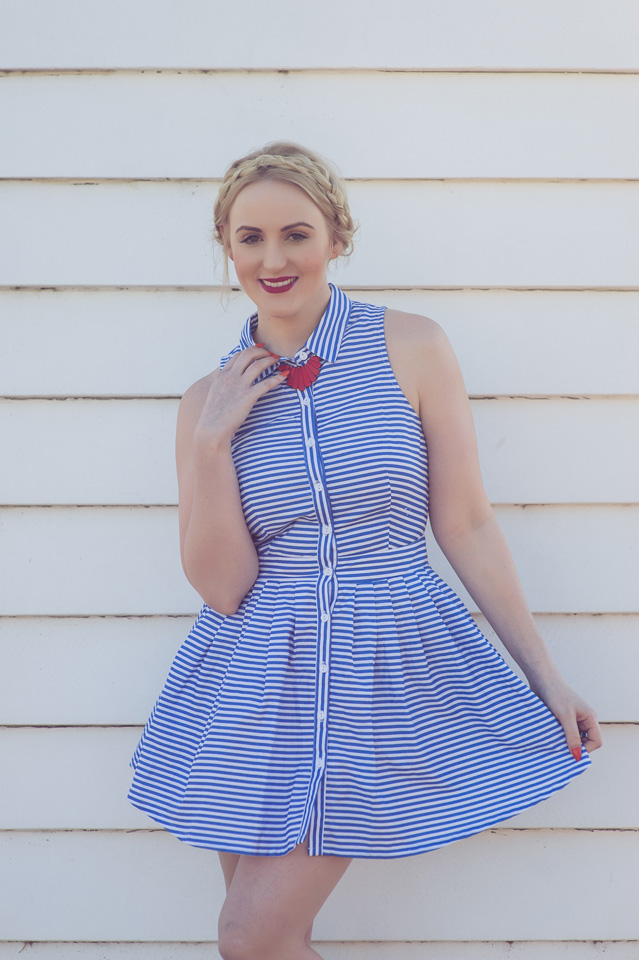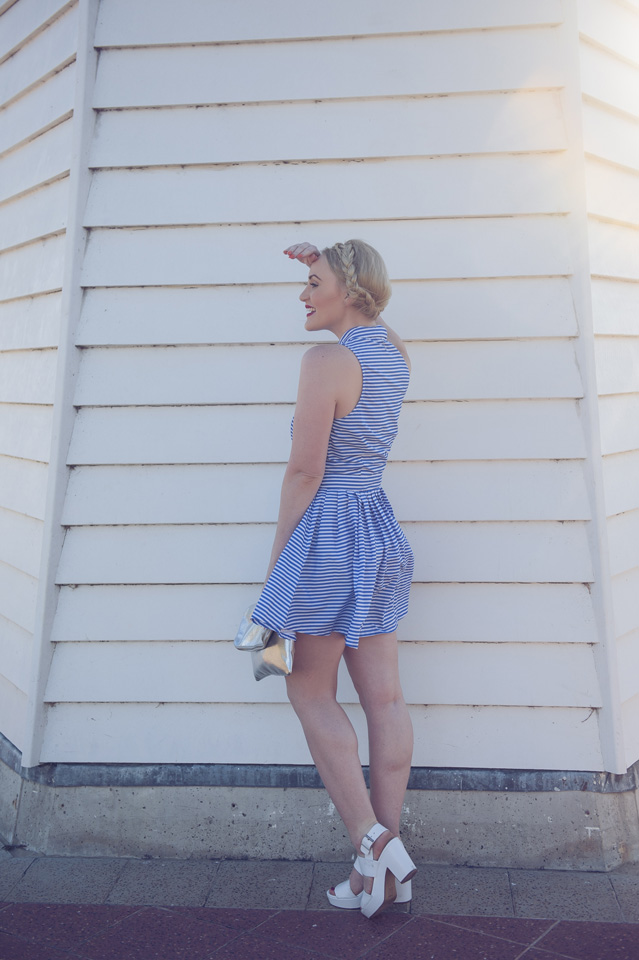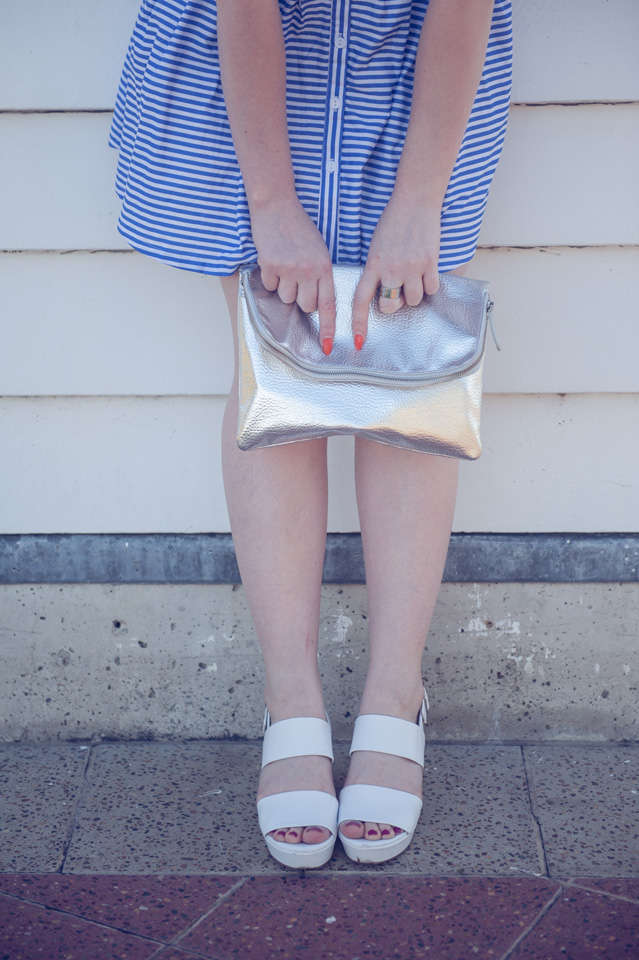 Quirky Circus by Minkpink Walk The Line Dress, Jo Mercer Erika Platform, Closet Chronicles CORA Necklace, Joshua Hall Voter Stud, Joshua Hall Watermelon Ring, Joshua Hall Prism Band.
Ironic isn't it, that such a straight laced expression is the very name of a such a playful, flirtatious dress. Despite it's rather transparent title, it is only fitting to style this piece with a carefree braided updo, bold lip and jewellery to match.
As I evaluate my wardrobe, a sea of geometric, animal, floral and colourful stories suggest that I am in fact, a real print enthusiast. Never discriminating against a bold, statement print, I have welcomed the horizontal stripe detailing of this Quirky Circus number into my summer wardrobe. Often thought of as an unflattering print, this petite horizontal pattern is the foundation to an extremely flattering fit and flare dress, complete with a pleated skirt- super girly indeed! With a collar that can be worn either buttoned up or down, I have chosen to accentuate the nautical undertone, styling the high neck with a pop of red, seen in this Closet Chronicles necklace. Ahoy matey's!
As a little perk for my lovely followers, Closet Chronicles are offering a 20% discount for your next purchase. Expiring on November 30th, make sure you quote the discount code BLONDIE20, thank me later! Make sure you check out the website | Facebook | Instagram for the launch of a new seasonal collection coming very soon.
Keeping the shoes simple, I'm teaming this playful dress with a chunky, white platform, otherwise a sensible addition to my seaside stroll with Erin Smith Photography. Under the shade of an iconic bayside lighthouse, we watched a gorgeous sunset; the perfect end to a delightful, summers day!
SHOP THIS LOOK:

Photography by Erin Smith Photography
---