The Tempest Drew Me Skyward
Friday, September 5th, 2014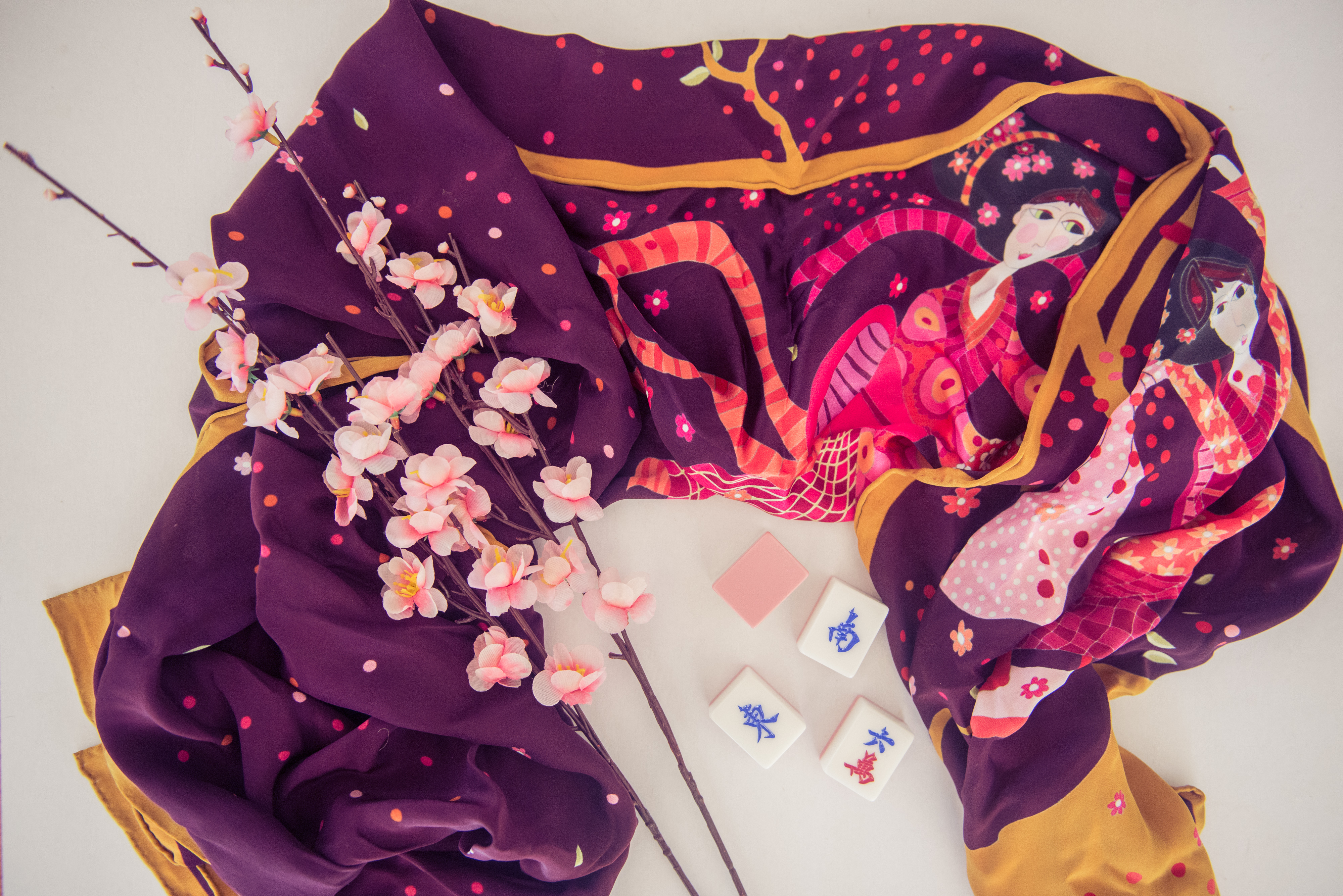 Pictured: Flocksy "The Tempest Drew Me Skyward" Scarf
This spring, I'm declaring the oriental flavour stamped upon my style passport, seen in the Japanese influence injected into my wardrobe, courtesy of the lifestyle brand Flocksy.
Imprinted onto a luxurious silk fabric is a magical evening told in rich colours of plum, fuchsia, coral and marigold. Two figures wearing traditional Japanese costume; kimono's in varying shades of pink, are enjoying a mystical evening in the heart of the woods. Skilfully illustrated by artist Sharon Hendy-Moman, this decorative accessory is part of a limited edition silk scarf collection, exclusive to the Flocksy brand. With three distinct parts to the oriental story, this pieces introduces a vibrant start to the whimsical chapters that follow.
In terms of styling this piece, I have selected a neon pink base to allow for contrast against the intricate print. I find it important to still remain consistent in the colour palette, which is why I have chosen a similar shade of pink and encourage this rule when styling a printed scarf. Simple in structure, this dress creates a great foundation for the styling of a scarf, minimising the possibility of detracting from the statement accessory and allowing for versatility on how the scarf is tied. Aiming for a preppy undertone, I have fashioned my Flocksy scarf in a bow tie style, doubling the material around my neck before tieing a small bow with the remainder of the fabric. Teamed with an embellished nude pump and a vintage Vuitton, this look would create a little competition for Blair Waldorf, with the added bonus of a cultural style infusion!
A feminine and functional brand, Flocksy serves fashionista's with chic, ready to wear clothing and accessories, featuring unique designs and high quality, luxurious fabrics. With the success of their seasonal scarves, I for one am excited to see an expansion of the collection, especially knowing that swimwear is on the cards! Ladies, if you would love to get your hands on this exclusive, limited edition print, then make yourself acquainted with the Flocksy Facebook page and Instagram.
In the mean time, enjoy the latest collaboration, brought to you by Flocksy x The Blonde Silhouette x Erin Smith Photography.
A special mention goes to my star photographer, Erin Smith Photography, who's artistry captures the most perfect visual moments in  their colourful and whimsical form.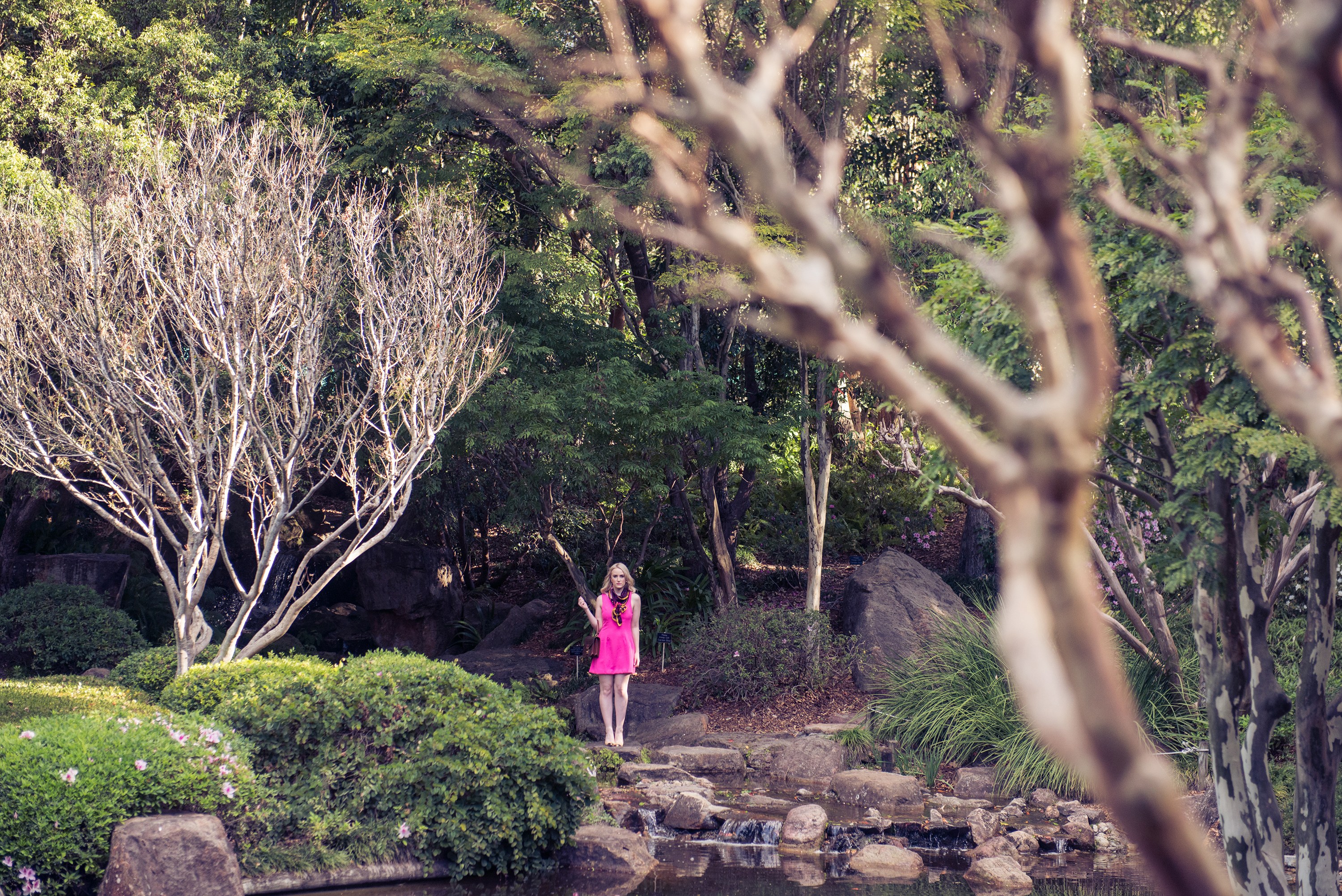 Flocksy The Tempest Drew Me Skyward Scarf, St Frock Equilibrium Dress, Jo Mercer Dita Heels, Mimco Gold Studs (similar style here), Louis Vuitton Concorde Bag, Michael Hill Teardrop Ring.
SHOP THIS LOOK:

Photography by Erin Smith Photography
---