Supernova
Tuesday, October 14th, 2014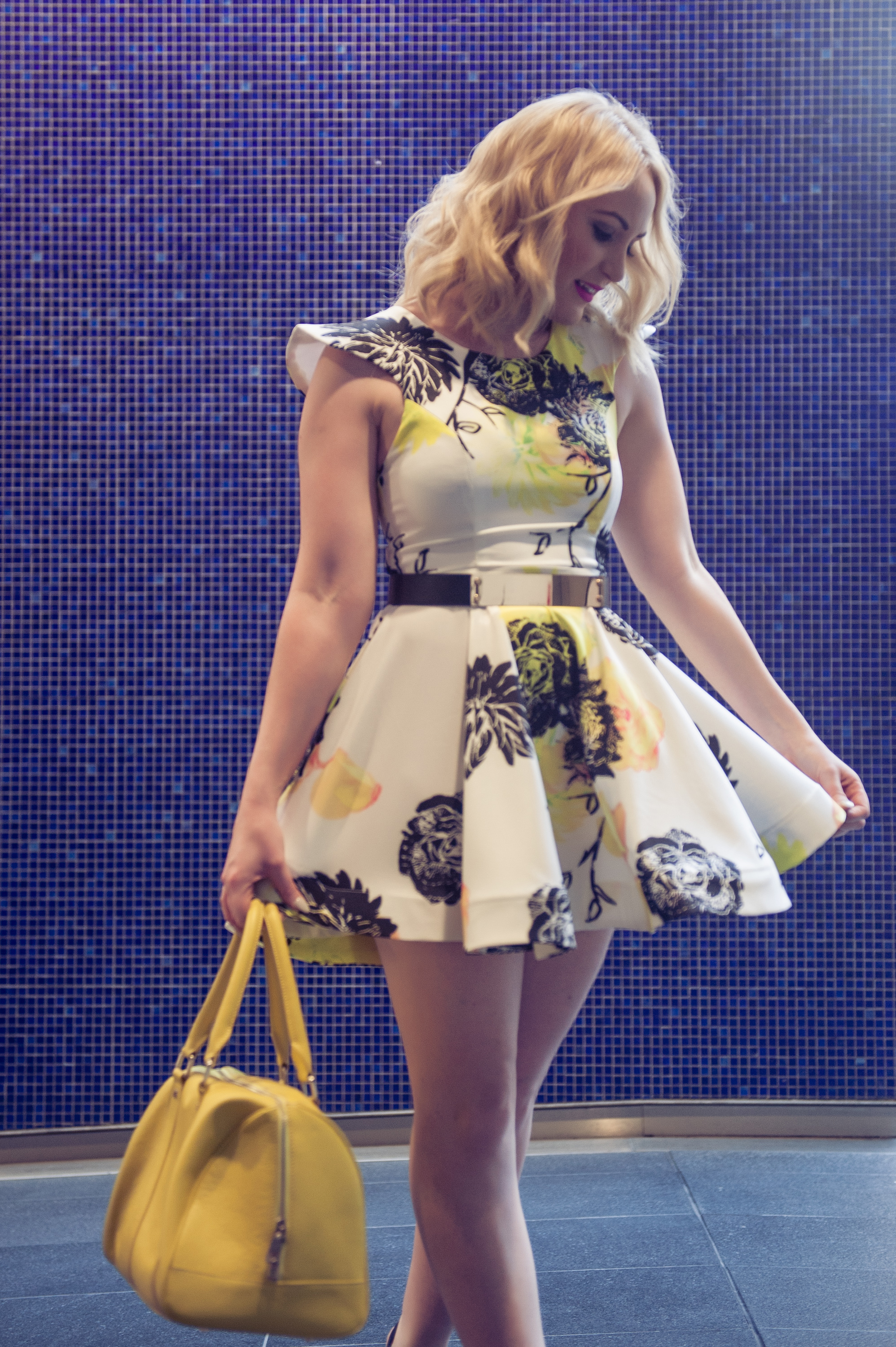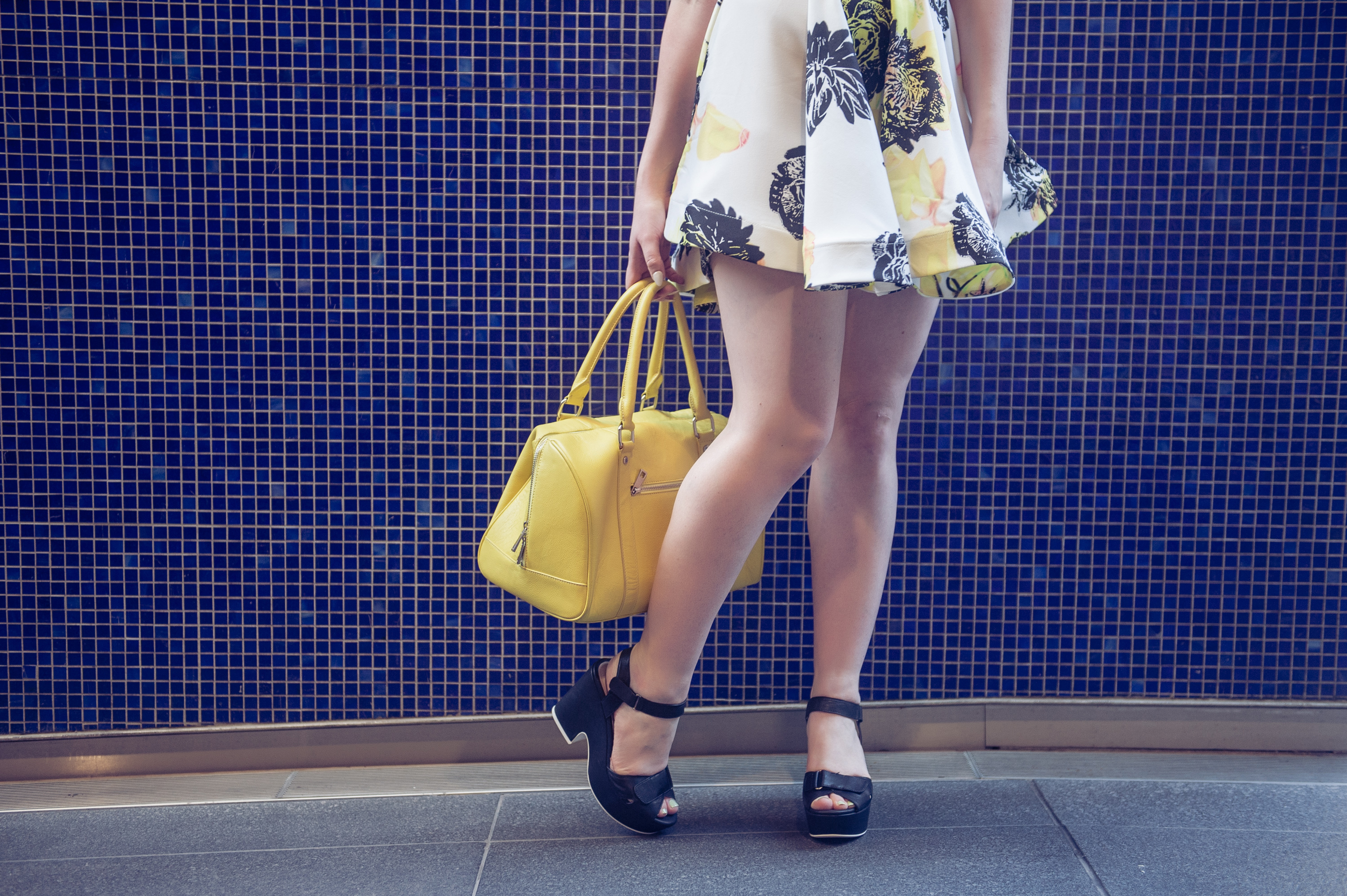 St Frock Supernova Swing Dress, Jo Mercer Devious Heels, Marcs Handbag (similar style here), Sportsgirl Belt (similar style here).
Some mornings I wake up and dress myself according to my mood. Today I'm feeling bright, bubbly and exploding with energy, so naturally I gravitate toward a vivid lemon, black and white floral pattern, replicating the perfect sunny weather awaiting outside for me. So I'm wearing my inner aura on my…sleeve whilst showing off the summer themed new arrivals from St Frock! Ps, this dress is named Supernova- rather fitting isn't it!
If I wasn't immediately sold by the whimsical nature of the floral print, then this structured swing skirt would be a close second, as I am loving the playful movement of this silhouette!  And while we are on the topic of playfulness, this flirty shade of lipstick, Candy Yum-Yum by Mac is really just as much a treat for the eyes as it is for the lips! Too bad it's not edible!
With a pair of platforms so comfy they should be called air walker, I'm in full flight, powering through my errands and window shopping (with the occasional sneaky purchase!) Photographer in tow, Erin Smith Photography and I are in search of some bright coloured locations to contrast against our sunny colour palette. Swapping our usual bright red wall for something a little cooler, this deep blue backdrop definitely has our attention. For now, you'll find us chilling!
SHOP THIS LOOK:

Photography by Erin Smith Photography
---