Strawberry Kisses, Summer Wishes…
Thursday, December 19th, 2013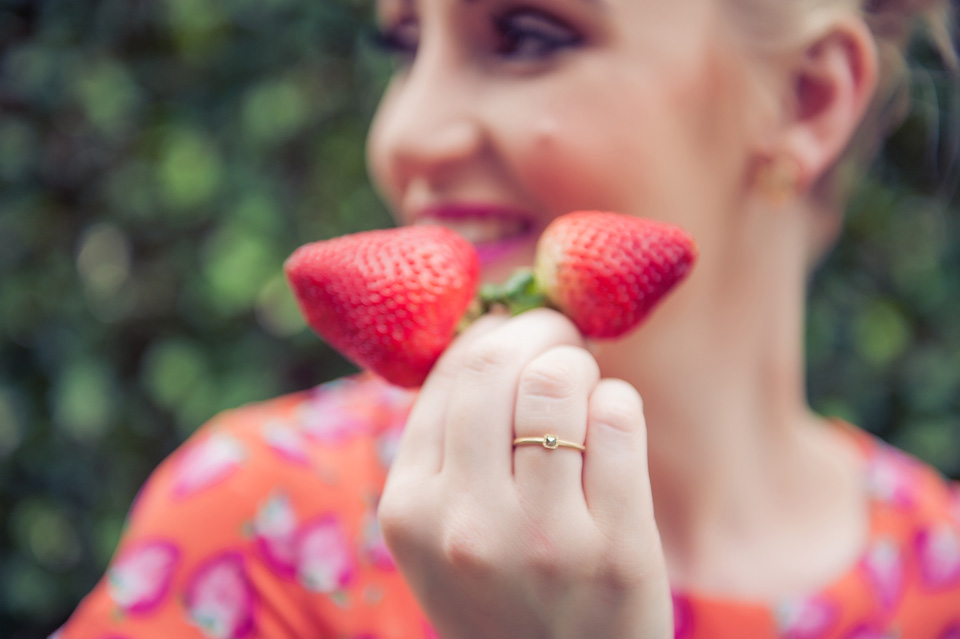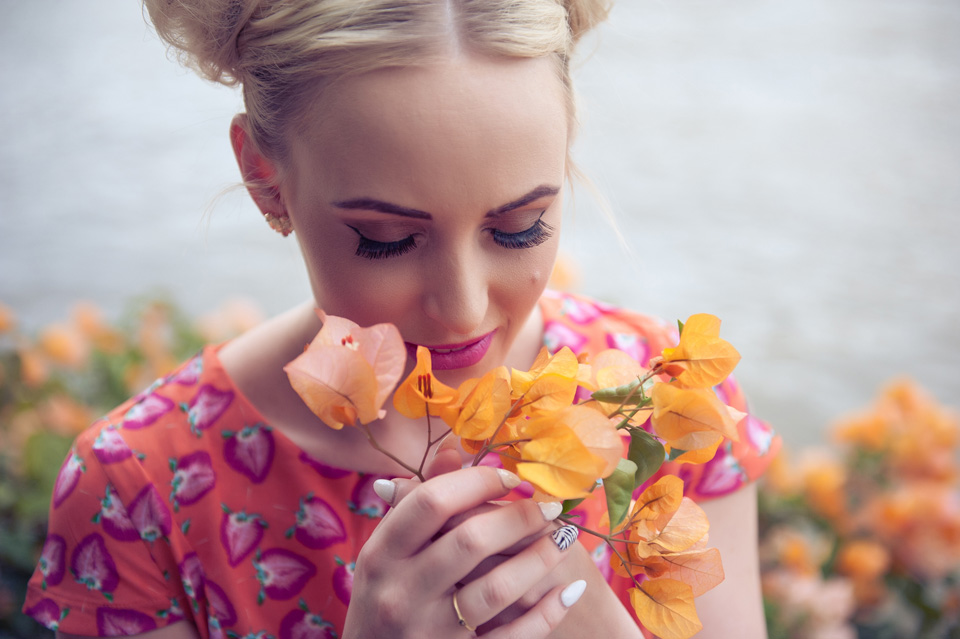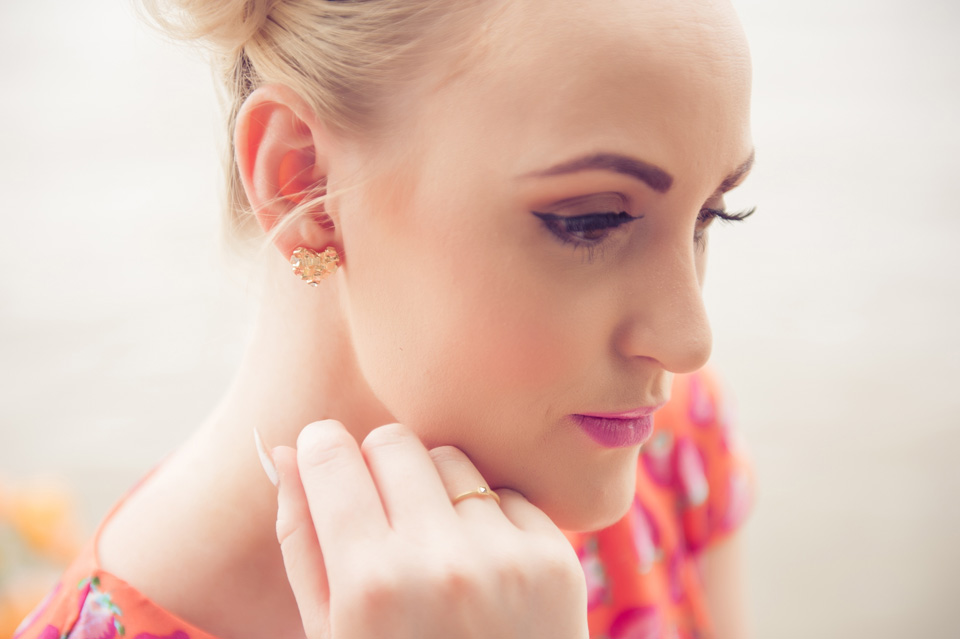 Pemba Boutique Strawberry Bobble Playsuit (similar style here) , Lawson Gems Marcasite Bezel Solitaire Ring, Nine West Heels (similar style here) , Lovisa Earrings (similar style here).
Biting into fresh strawberries while wearing strawberry print- otherwise a superb start to my summer holidays! Presenting, Strawberry Kisses, Summer Wishes– replacing GPA's with SD's (Strawberry Daiquiris, please!). This fruity playsuit, courtesy of Pemba Boutique, is the ultimate summer staple with its  relaxed cotton fabric, vibrant colour palette and playful bobble lining. Of course feeling a little flirty is only part of its charm and soon enough you may experience a strong urge for garden frolics, a craving for strawberries and gelato and adornment for flora and fauna. For more fruity prints and pieces visit the Pemba Boutique website, Facebook page and follow their Instagram channel @pemba_boutique.
Style Tip: In the spirit of summer vacation, I highly recommend teaming this fresh playsuit with a colourful summer sandal (hello excuse for Jellies) for any seaside adventures you may have planned. Alternatively, a tan wedge will create a more dressy look for a summer soiree. As a final styling memo always remember, just like summer in Paris, a matching bright pink lip is always a good idea!
SHOP THIS LOOK:
A splash of gold accessories will provide the final touches on this colourful summer ensemble, creating a more polished look and lifting the tone of the print. I just love my new Lawson Gems Marcasite Bezel Ring as it is both delicate and subtle, offering  the perfect balance against the flamboyant print of the playsuit. When it comes to a bold print, it is important to keep the accessories simple and understated. After all, where is the focal point in your outfit? For more beautifully crafted and enchanting jewellery designs, visit the Lawson Gems website, Facebook page and follow their Instagram channel @lawsongems.
Of course my day was nothing short of magical, spent with one of my favourite photographers, Erin Smith Photography. A gifted wedding photographer, Erin manages to capture beautiful, whimsical moments in a single frame, featuring vivid colouring and dreamlike textures. Talented, funny and an absolute ball to work with, Erin and I always seem to stumble across the most dynamic warm red walls and it always brings about a touch of craziness.
To experience more of her beautiful work, check out and subscribe to her website, Facebook page and follow her Instagram channel @erineopso. Without spoiling too much, this is one collaborative duo you'll expect to see a lot of this summer!
Photography by Erin Smith Photography
---