Sports Luxe, Like a Lady…
Wednesday, June 18th, 2014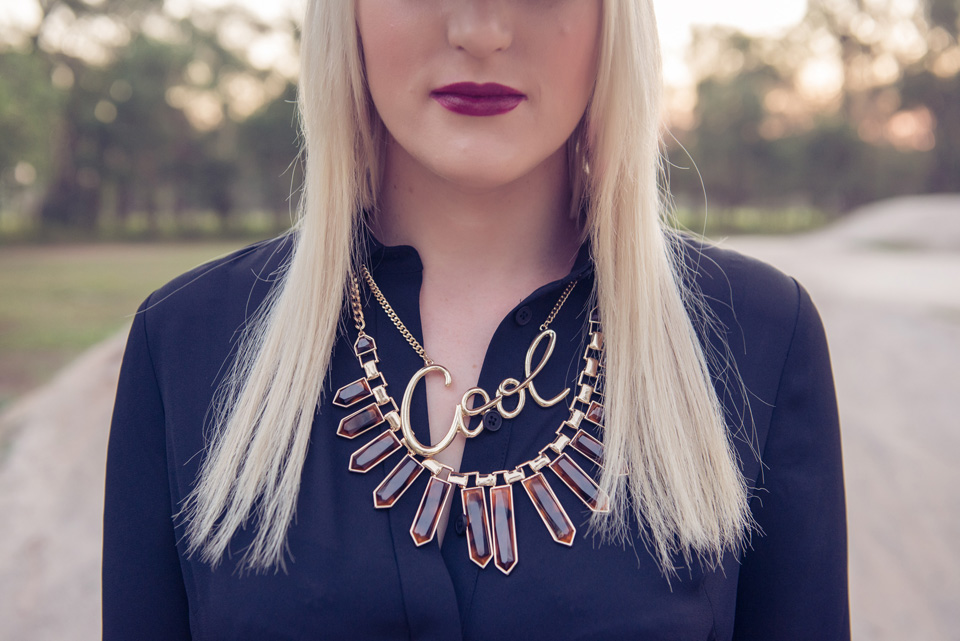 St Frock Madison Square Leggings, Cue Sheer Top (available at DFO Jindalee), Wittner Ricky Boots (similar style here), Seed Pleather Cap (similar style here), Lovisa necklaces and ring.
Sport Luxe, where athleticism meets chic! My second DFO Jindalee style challenge saw me channelling a combination of inner tom boy x Sporty Spice, in a black on black ensemble. Croc leather, sheer, leatherette and gold, became a fierce combination, fitting for the BMX track.
With a style guide to this trend now published online at Style Magazines, you too can add a little feminine flavour to a Sports Luxe get up. Check out my feature here!
A big thank you to DFO Jindalee for having me, and presenting the opportunity to explore a lady-bawse status with the Sports Luxe trend. A second thank you goes to my girl Erin Smith Photography, for spending the day trackside- despite near calls to bmx related accidents, and snapping some incredible shots!
 Photography by Erin Smith Photography
---