Seduce x Disney: The Wonderland Collection
Wednesday, June 29th, 2016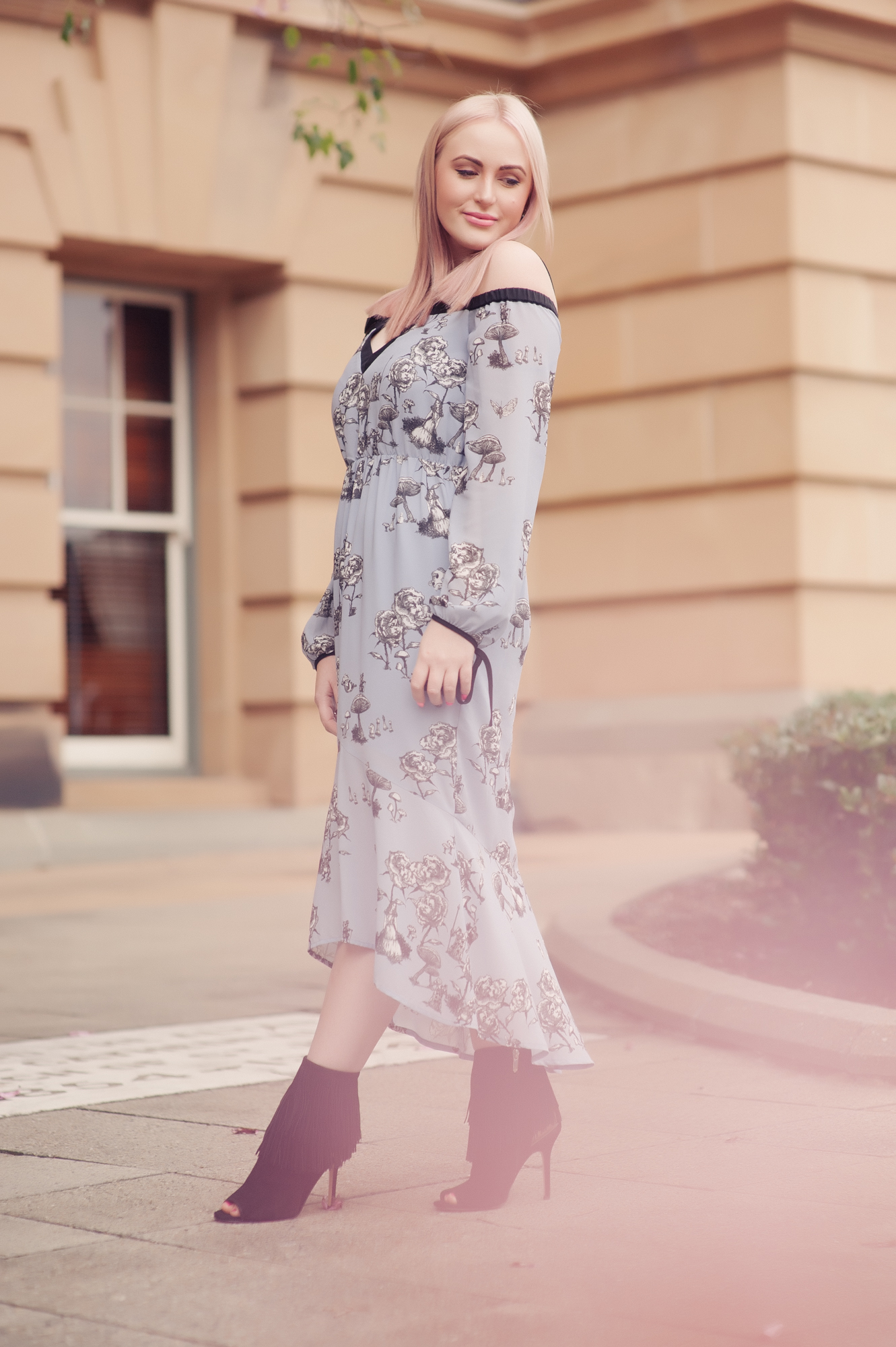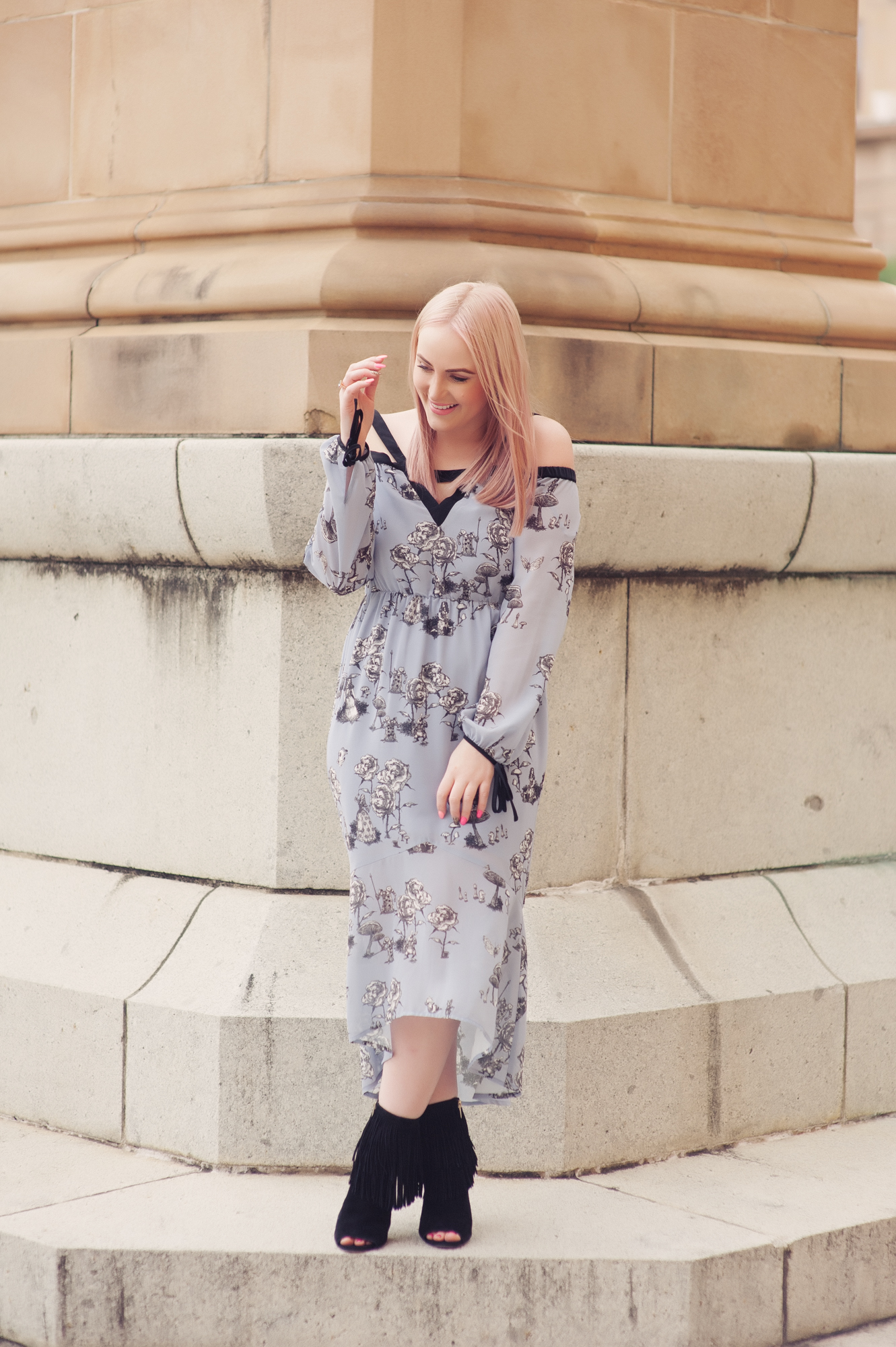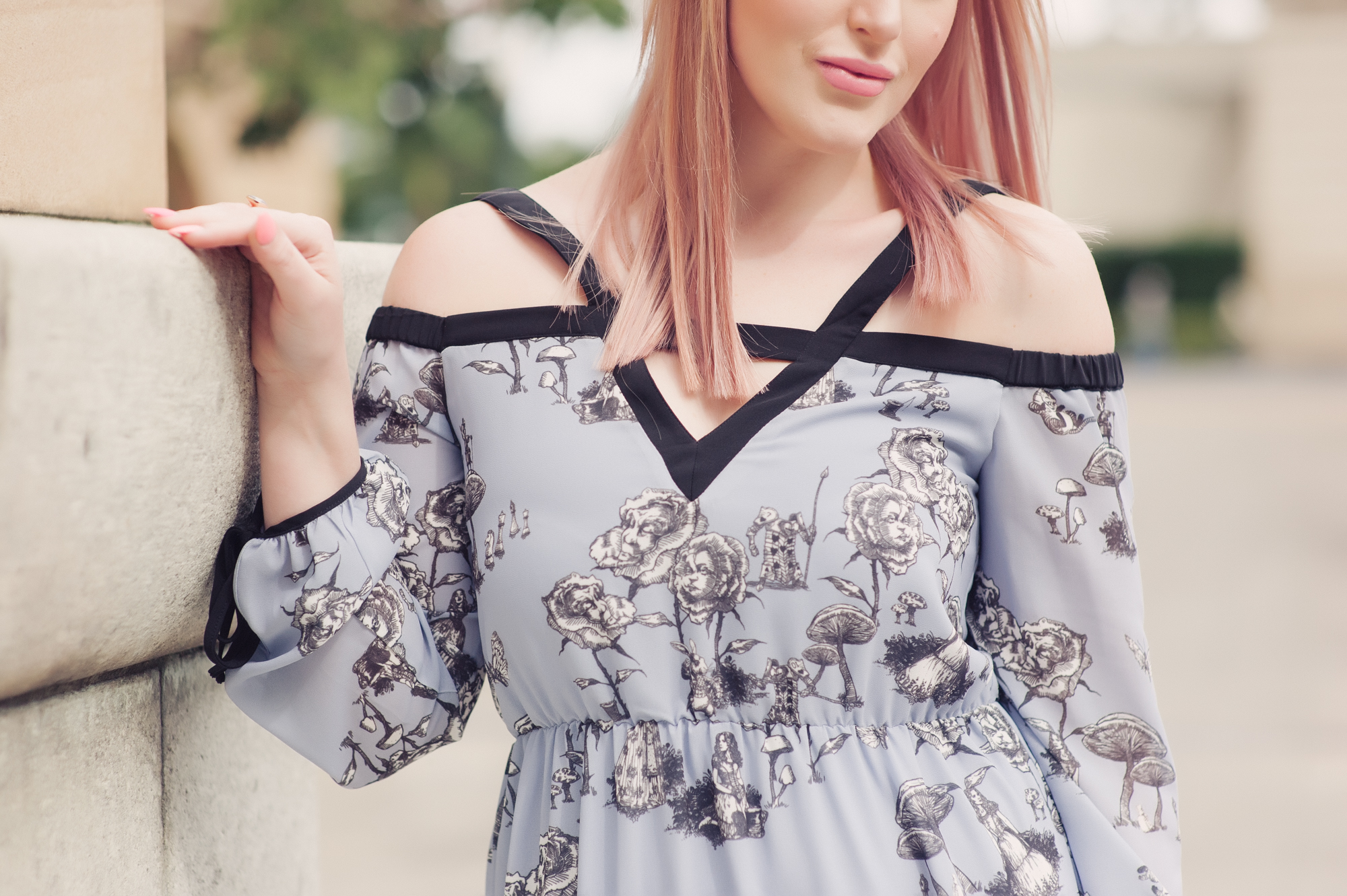 Seduce x Disney Curiouser & Curiouser Dress, Sam Edelman Arizona Fringe Booties, Swarovski Earrings (similar style here), Swarovski Ring (similar style here).
Cue the madness of a deranged tea party and a croquet game with the queen, I'm ready to travel down the rabbit hole to join Alice and her kooky gang, in this divine Disney collection Lost In Wonderland by Seduce x Disney. Coinciding with Tim Burton's theatrical sequel, Alice Through The Looking Glass, the exquisite collection paints a beautiful and familiar story of the curious blonde girl who finds herself in a magical world, chasing a white rabbit.
It's a magical pairing, one that I have been very excited for since the memo appeared mysteriously on the Seduce Insta back in May. Captured by the talented Margaret Zhang, the campaign itself is hauntingly beautiful featuring opulent spaces, a decadent tea party setting and dreamy florals. See the campaign lookbook here.
As for the garments, the collection features delicate fabrics, floating silhouettes and ornate prints, all inspired by the Disney original. The very piece I'm wearing features a charming, whimsical print of the familiar characters; the talking roses, the cards, The White Rabbit, Cheshire Cat and Alice, which contrasts delicately against the 'Alice Blue' shade of the gown. It's name is fitting, as I find myself Curiouser & Curiouser about the adventure I'm about to begin!
Do you love this modern Disney collection? Which pieces are on your wish list? Leave your thoughts in the comments below!
SHOP THIS LOOK:

Photography by Erin Smith Photography
---