Secret Garden
Sunday, February 28th, 2016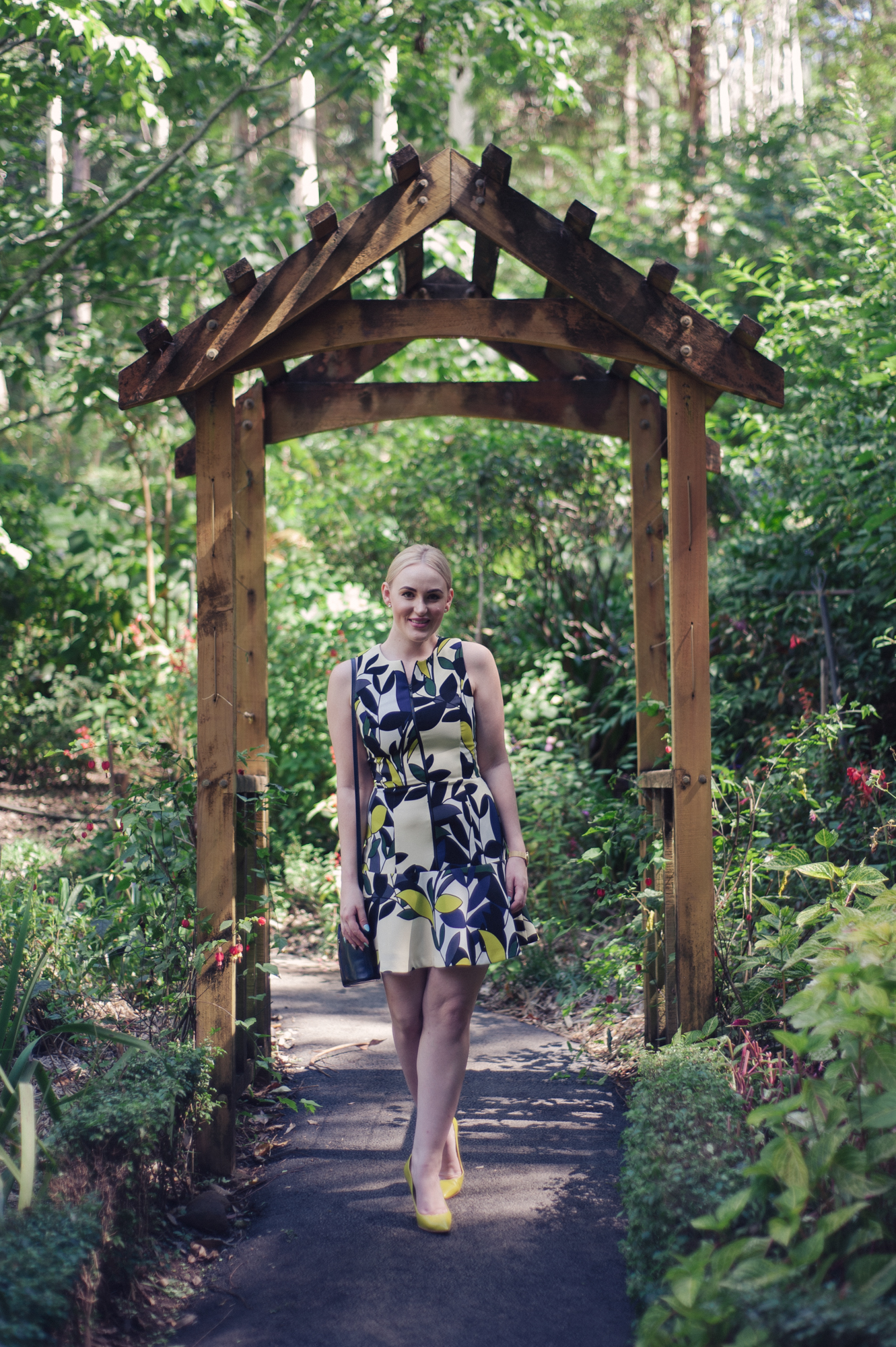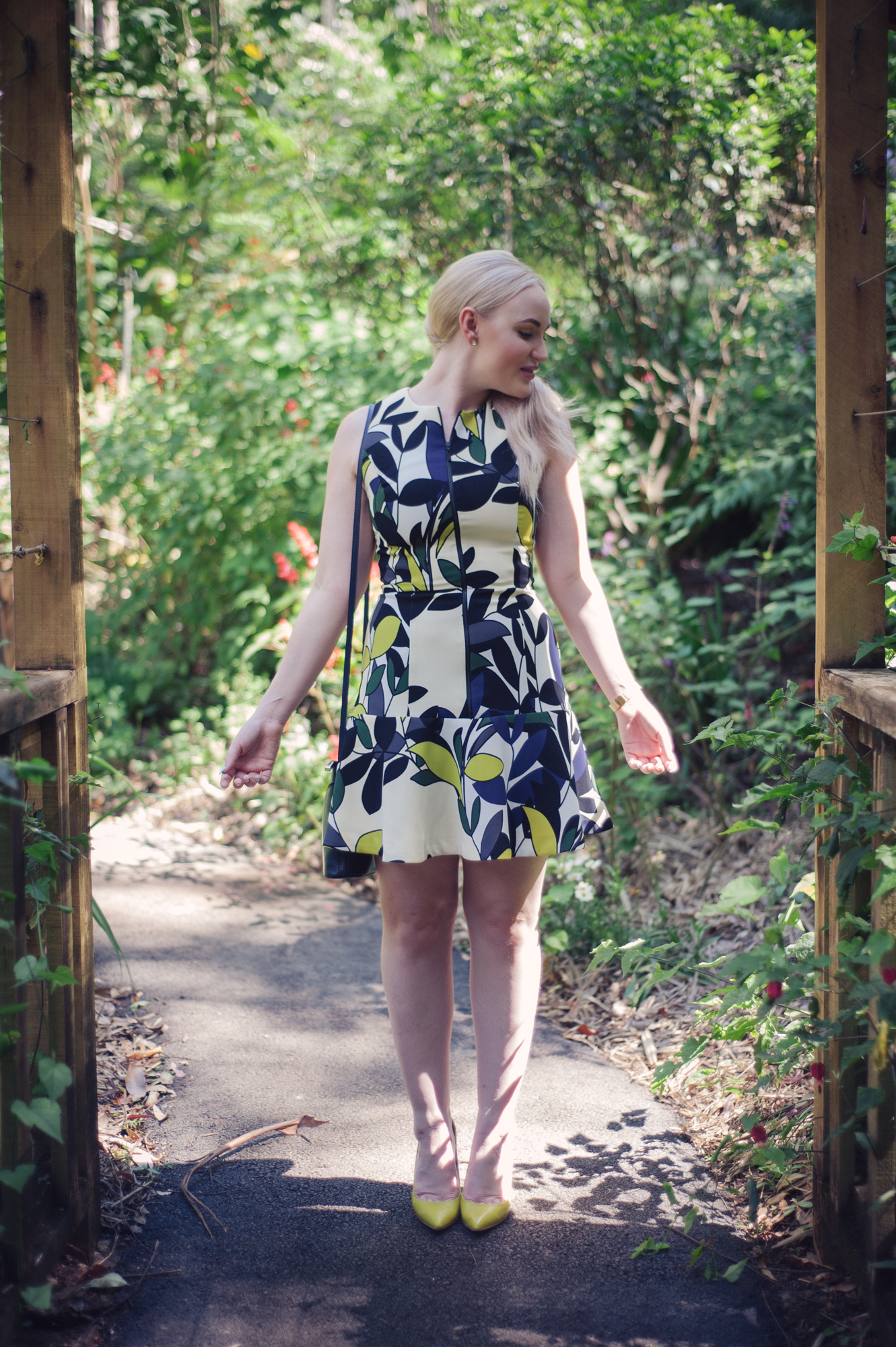 Cue Dress (similar style here), Jo Mercer Reno Heels (similar style here), Italian Leather Handbag (similar style here), Skagen Gold Watch (similar style here), Swarovski Studs (similar style here).
And just as Alice found herself down the rabbit hole, I find myself transported to a similar magical reality. Surrounded by lush greenery, blooming buds and a quaint little arbour, I am reminded of one of my favourite childhood movies, The Secret Garden. Almost as if I had anticipated this little sanctuary, I'm styling a tea dress in a vibrant floral canvas, and a matching pair of pumps.
Unlike my blonde Disney counterpart, I am keeping a very keen eye on my Skagen timepiece to ensure I keep things punctual, and arrive home just in time for supper. The only other sparkle to feature in this look, is the understatedly chic pair of earrings that adorn my earlobes, as I intend to emphasis the same bold print I am wearing. Should any mad hatters approach me, I am well equipped for a spot of tea and senseless celebration!

Photography by Erin Smith Photography
---