Return of the Jellies
Wednesday, February 26th, 2014
Move over Cinderella with your outdated glass slipper, it's time to embrace the new transparent footwear trend, the jelly sandal.  
This Christmas, I was reacquainted with the jellybean sandal and all of a sudden I'm experiencing a #throwbackthursday / #flashbackfriday to the 90's and my favourite childhood accessory.
A self-confessed shoe addict, or as I like to refer to it, a "collector of investment pieces", jellies provide all that I'm looking for in a shoe; comfort, ventilation for those hot summer days, and a pop of colour! Since Christmas, I've managed to collect almost a pair from each category, neon, glittery, and my personal favourite, the transparent pinkalicious. So I've spent more than one should on one style of summer sandal, but in my experience when you find something that offers you super comfort and versatility, why not overindulge (especially when it comes in leopard print!).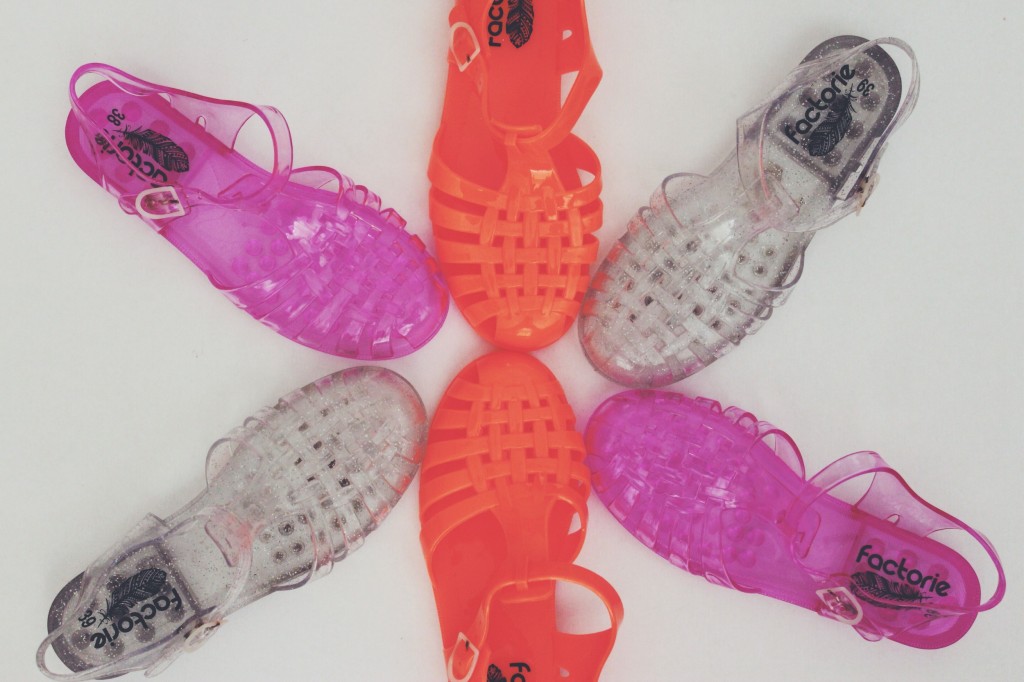 So how do you style the jelly sandal, you may ask and the answer is quite simple: casual and summery with a whimsical nature. Perfect for the beach, why not mix prints with a selection of animal print jellies to match a one of a kind, We Are Handsome Vagabond One Piece.
As for me, I'll be kickin' it "jelly style" on campus teaming preppy pieces with my transparent glittery jellies. After all, heels are overrated when running throughout the uni campus, whereas transparent jelly sandals scream sensibility. It's not rocket science; it's fashion research- so just call me an academic!
---