Sour Cherry.
Friday, February 28th, 2014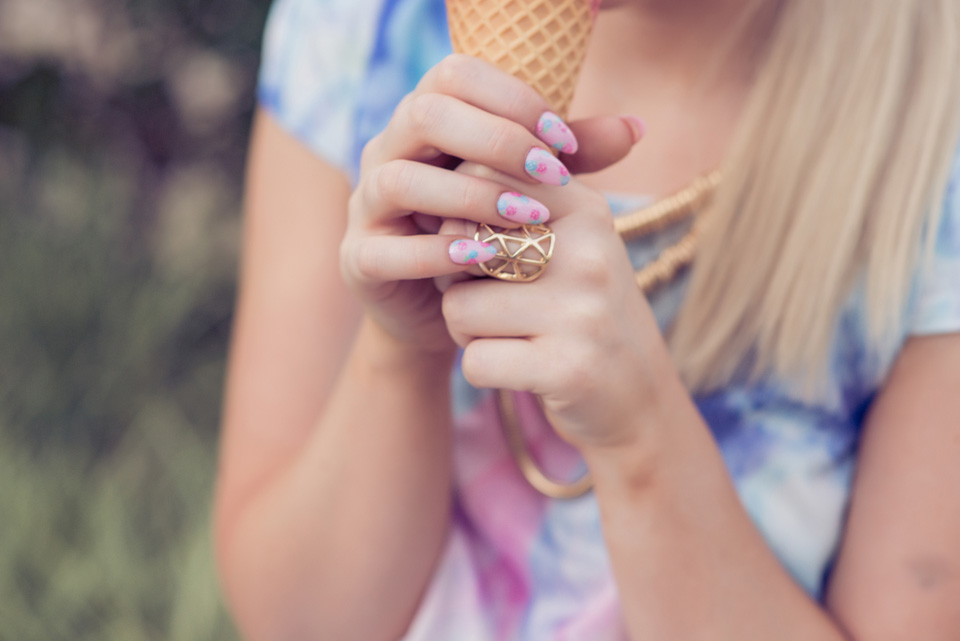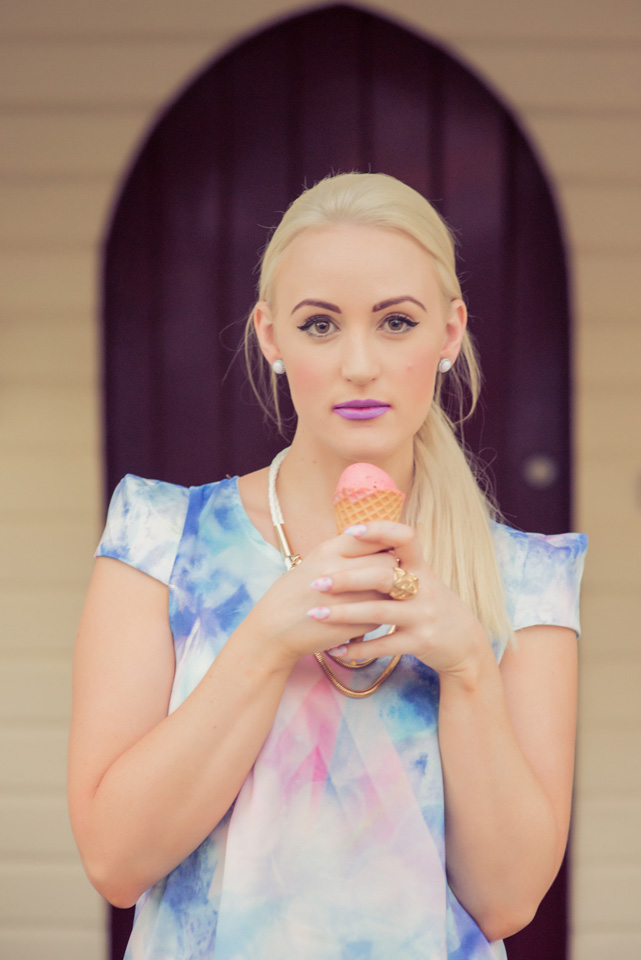 St Frock Waterfront Dress, Jo Mercer Erika Heels, Lovisa Rope Necklace, Lovisa Ring and Earrings.
Sour Cherry, not only a delicious, bittersweet gelato flavour, but the perfect title for this particular look. Infusing a sugary, pastel number with a little sour bite (with the help of this treat) definitely helps to balance out the sweetness.
This marble textured print of the St Frock Waterfront Dress, is the perfect farewell to a fabulous summer season! Playful in nature, with a cool colour palette, this piece reminds me of a seaside summer romance; painting a sunset landscape with pink skies and ocean blue ripples, seen in the print. A  chunky white platform and rope necklace keep within the casual tones of the dress style, not to mention make a very practical accessory for the fashionista on the go.
After three little ice creams, my two photographers, Erin Smith Photography, Ghassani Swaryandini and I took a lovely leisurely stroll embracing the cultural hub that is Bulimba. Who was it that said often finding a balance between work and play was difficult? By the end of our session, we had not only experienced the tart tastes of gelato, but had also listed every 90's rom com we could think of.
This is the #bloggerlife…
SHOP THIS LOOK:
Photography by Erin Smith Photography and Ghassani Swaryandini
---