Ivory.
Thursday, February 20th, 2014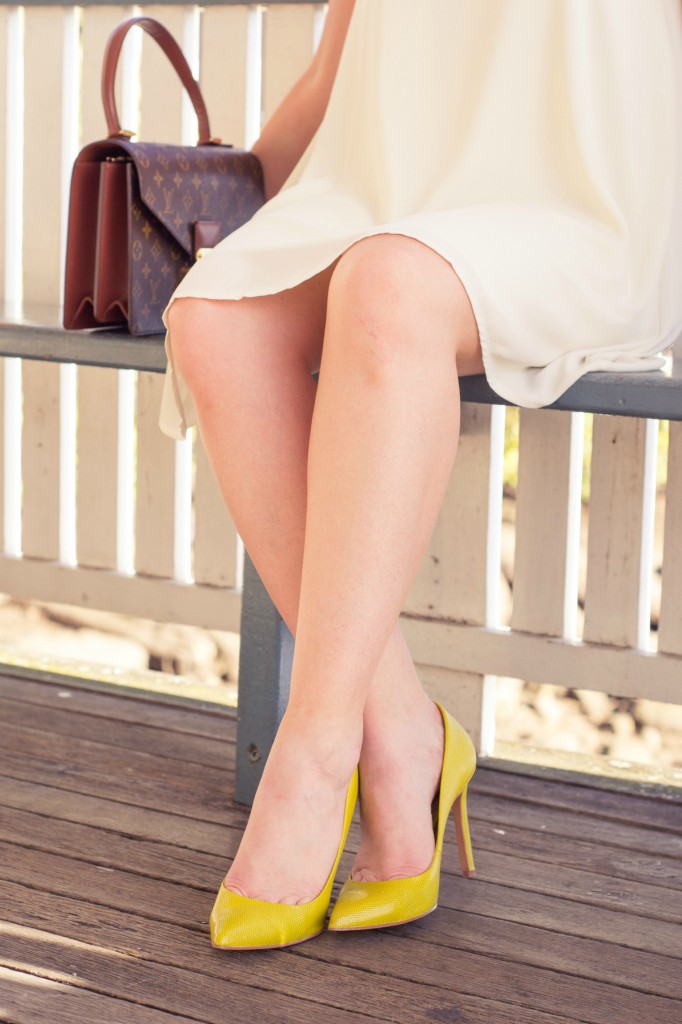 St Frock Swing Dress, Jo Mercer Reno Heels, Lovisa Necklace, Mimco Earrings, Louis Vuitton Concorde Bag.
We've had some very steamy days here in sunny Queensland and as I see regrams of #NYFW #streetstyle dominate my feed I can't help but feel super envious of the winter fashion trends circulating, and the cooler temperatures! That was until I received my St Frock Swing Dress which has become the perfect summer staple for three different reasons.
Firstly, the combination of the lightweight fabric and floaty structure make this piece summer friendly, especially on those 36 degree days.
Secondly, I find ivory to be a refreshing colour, especially when paired with a colour blocking feature. Here I have teamed the subtle ivory with a pop of lime, seen in my stilettos, and a dash of crimson lipstick.
Thirdly, given the simplicity of the form and colour, this piece becomes highly versatile, providing the foundation to many different looks. For me, versatility is very important and is one of my evaluation criteras when purchasing fashion goodies. It's great to find a fabulous print, but am I going to be able to style it multiple times and get the most bang for my buck? Chances are no! But a simple shift has the potential to be transformed- check out how I did this with my recent Queen of Hearts look.
SHOP THIS LOOK:
Photography by Erin Smith Photography and Ghassani Swaryandini
---