MBFF Brisbane QC Bridal Show
Wednesday, September 2nd, 2015
George Wu closing the runway
Every time I watch a bridal show, I am always mesmerised by the dreamy, cascading fabrics of tulle, silk, satin and lace, as they delicately float down the runway. It's like watching angels descend from heaven…only these angels are swapping their robes for couture – smart move I say!
My lovely photographer Erin and I were treated to front row seats to the MBFF Brisbane QC Bridal Show, courtesy of our friends at Azahara Wines. The show itself was spectacular, featuring breathtaking designs by Elizabeth De Vara, Paul Hunt, George Wu, Jack Sullivan Bridal, Brides Desire by Wendy Sullivan, Alter Ego Brisbane and Jordana Regan Couture.
One thing I loved about this show, was that the designers really pushed the boundaries of typical wedding couture, showcasing new silhouettes like the wedding jumpsuit, cropped bodice and skirt combination and capes. It may not be traditional, but as I look back at my highlights from the runway, I can't help but think how amazing it would be to say "I Do" in a jumpsuit!
Presenting my favourite gowns from the runway.
Elizabeth De Varga
Jordana Regan Couture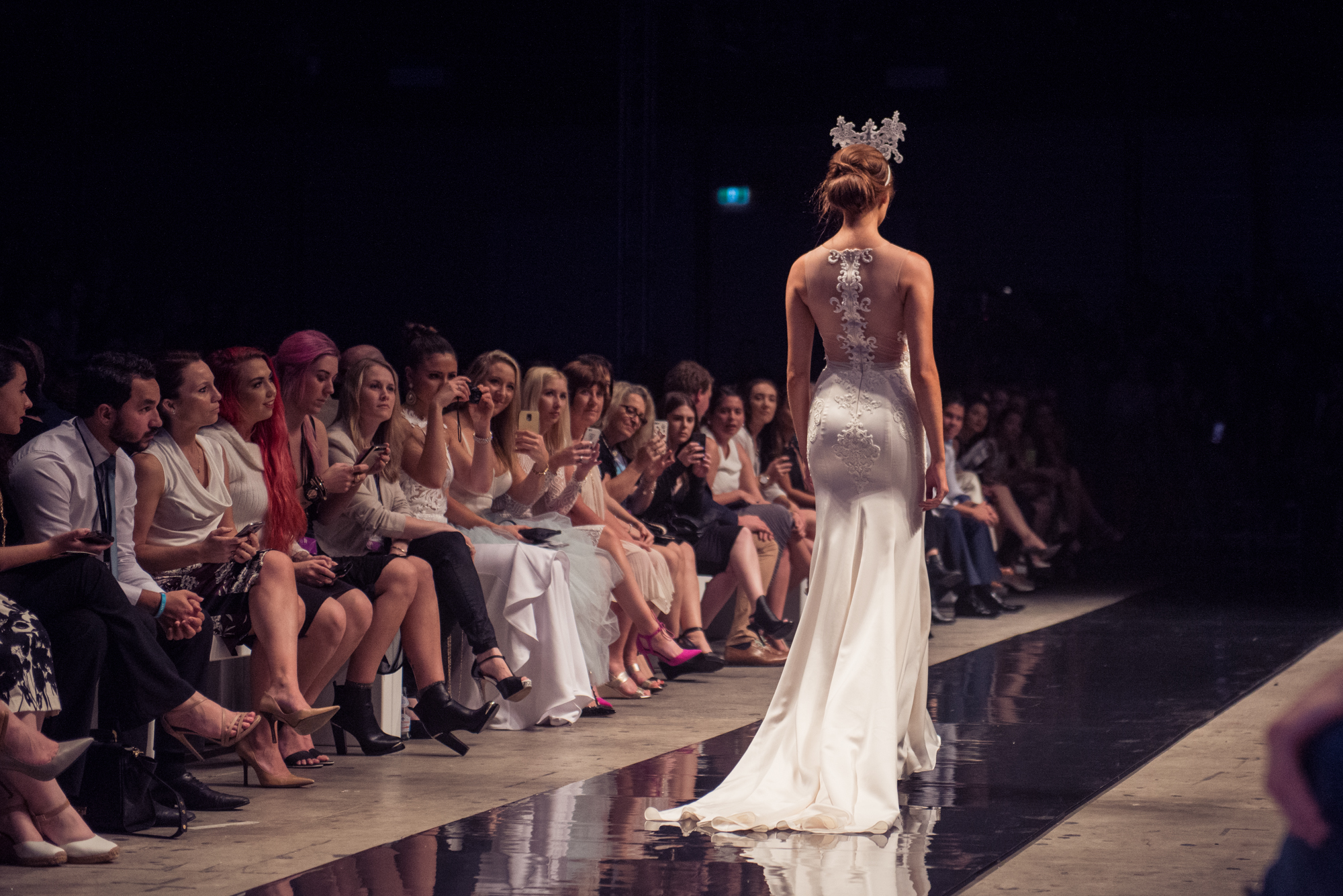 Brides Desire by Wendy Sullivan
Alter Ego Brisbane
Jack Sullivan Bridal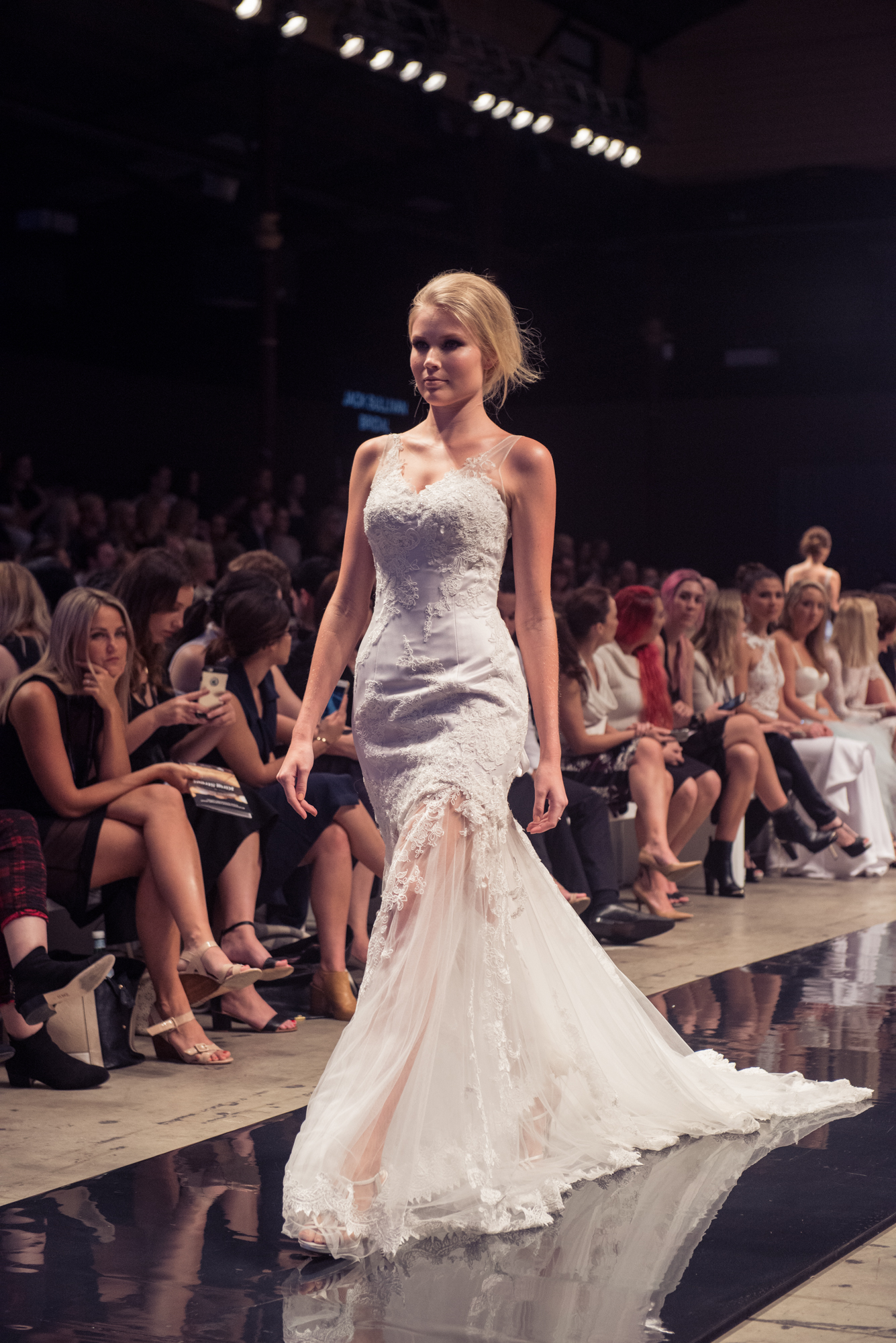 Paul Hunt

George Wu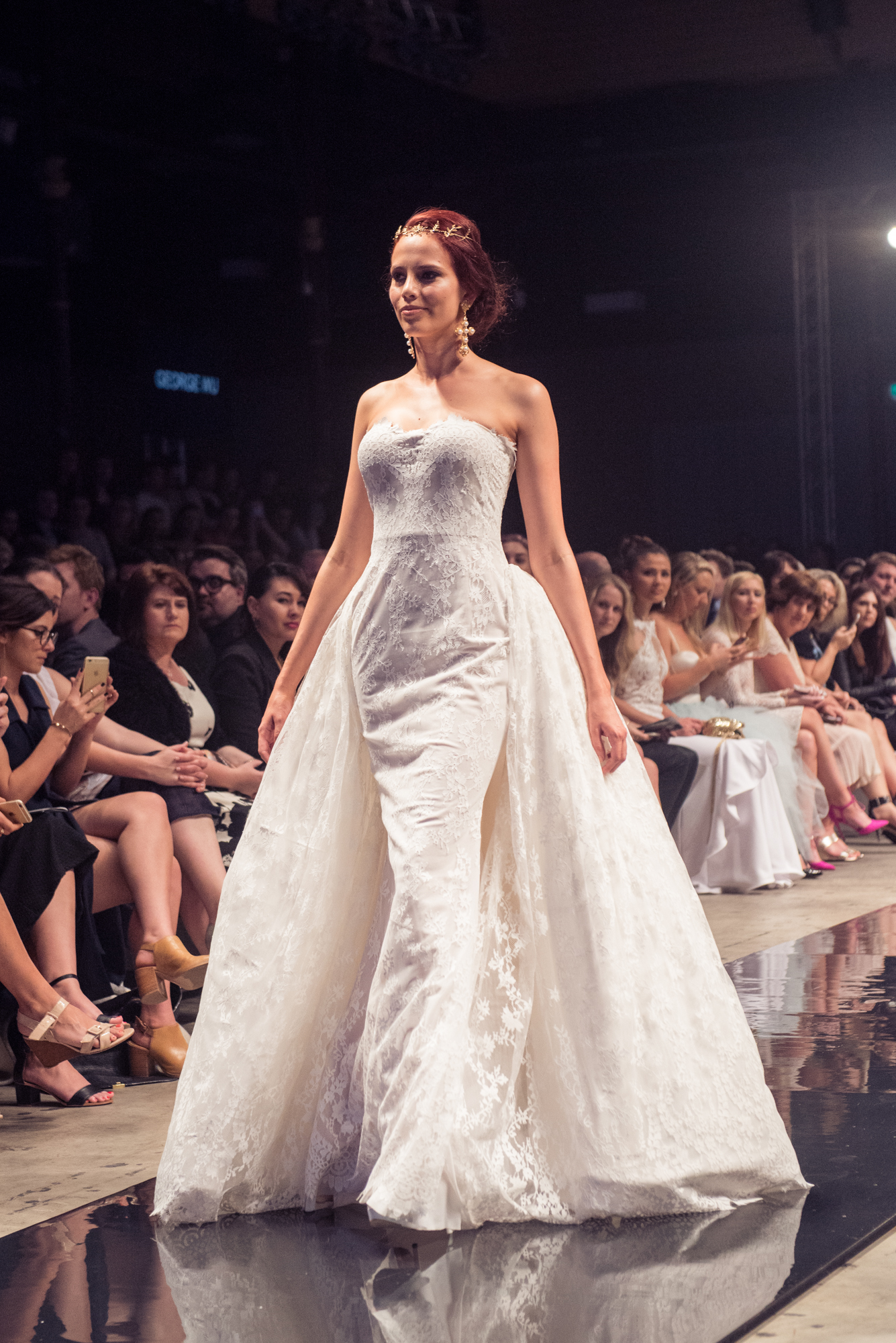 Photography by Erin Smith Photography
---