Romance & Lace
Sunday, September 6th, 2015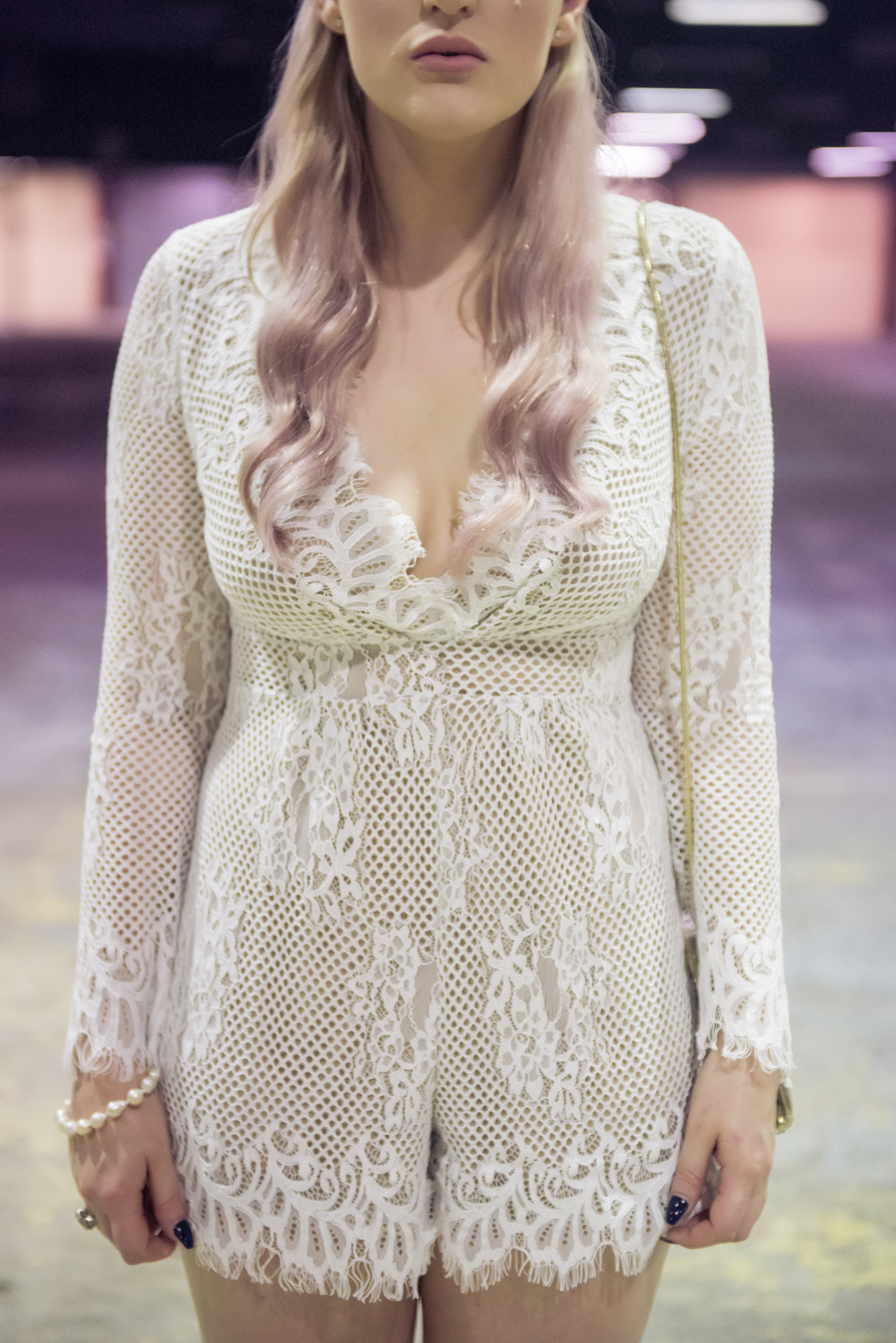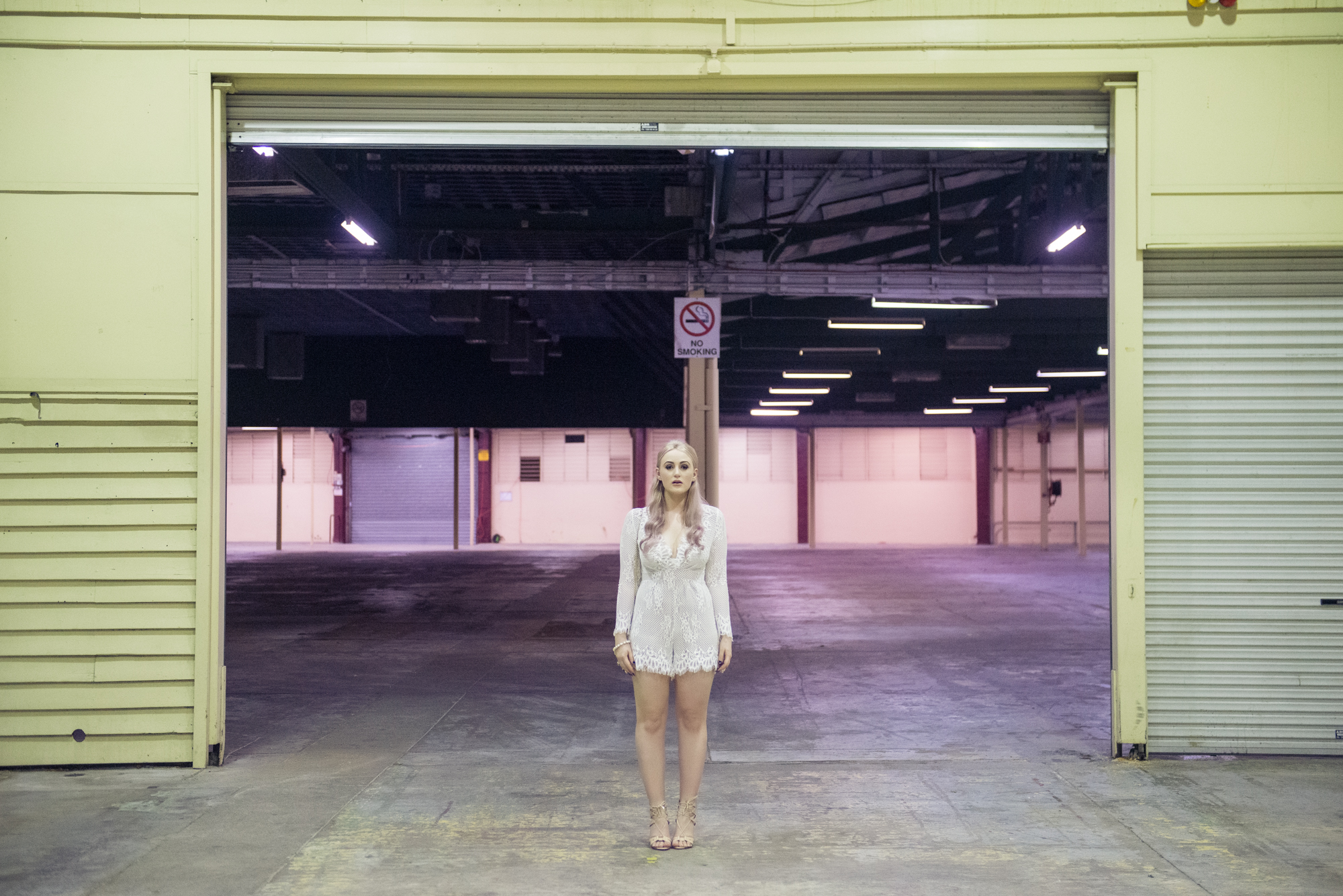 Sheike Romance Lace Playsuit, Sachi Erica Heels (similar style here), Oroton Glomesh Clutch (similar style here), Bowerhaus Fleur Bracelet, Michael Hill Diamond Stud Earrings.
Rule One: You should never wear white to a wedding….
But no one said anything about wearing white to a bridal fashion show! I'm showing off my something new – an ivory, lace playsuit from Sheike, for the MBFF QC Bridal Group Show. I definitely love a statement playsuit and this delicately laced, long sleeve, plunging neckline number is the perfect combination of sexy and sophisticated.
Channeling my inner 60's vixen, I'm reviving the Brigitte Bardot inspired bouffant and adding some much needed height to my petite 163cm frame. While some have killer pins, I have volumiser, a curling wand and a hundred bobby pins.
You might not believe me when I say this, but I've just added my first pair of nude strappy sandals to my growing shoe collection. I know, I'm definitely late to the party, but I really struggle when it comes to finding a nude shade that works on my porcelain skin. I can now call off the search party, because these Sachi Erica Heels are just the right balance between beige and blush, not to mention they are super comfortable, making them a perfect choice for a fashion event.
The only thing that makes me more excited then a fabulous pair of heels, is finding a empty, rustic shed to capture my #ootn (outfit of the night) with my photographer friend, Erin Smith Photography.
#WERKITGIRL
SHOP THIS LOOK


Photography by Erin Smith Photography
---