How To Style A Jumpsuit For A Wedding
Tuesday, March 19th, 2019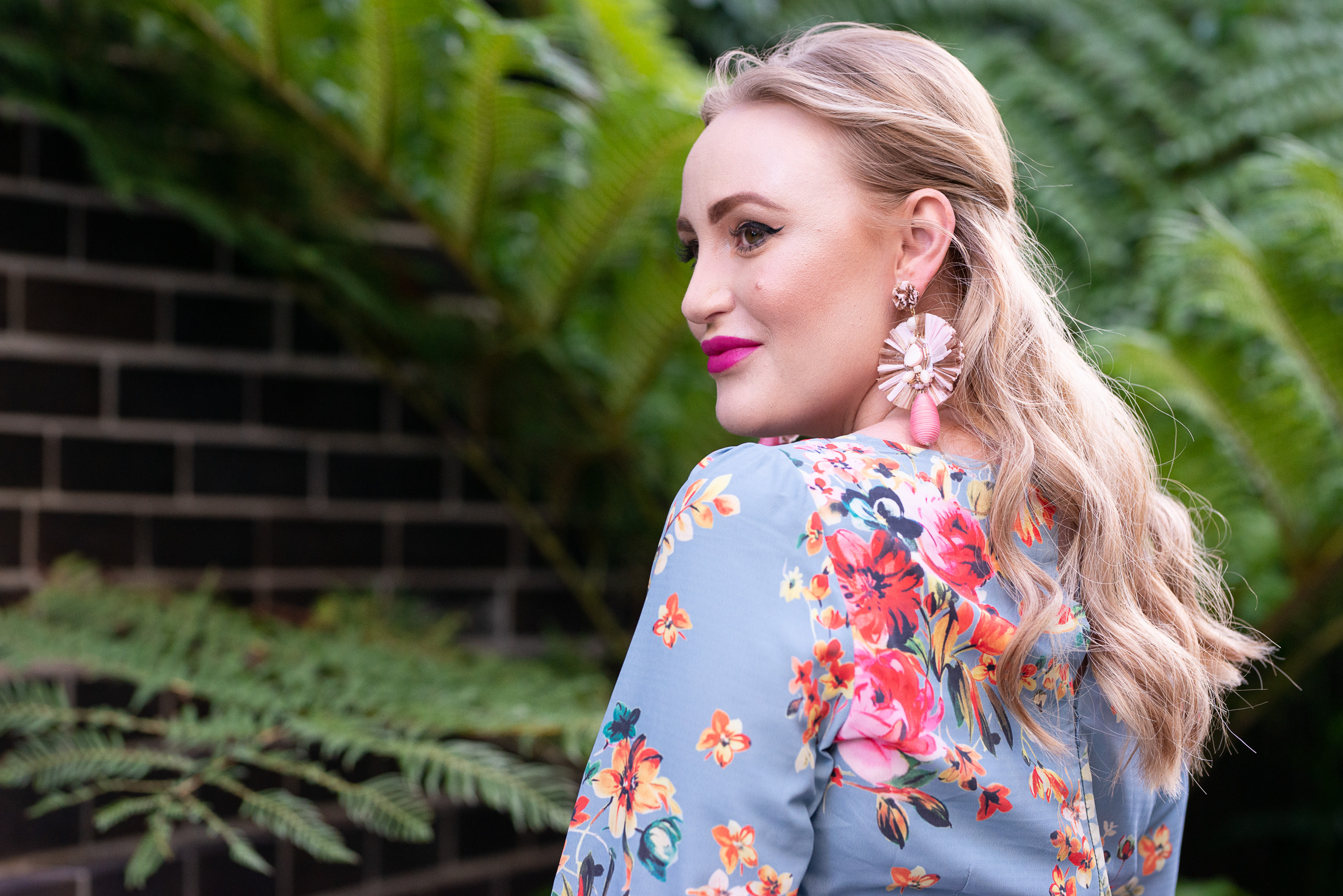 Stella Jumpsuit (similar style here), Skin Footwear Heels (similar style here), Adrift Earrings (similar style here), Olivia Burton Marble Floral Watch, Pandora Vintage Allure Ring,
It's a stylish question I've been asked before; can a jumpsuit be formal and specifically, can one be worn to a wedding? Partial to a all in one number, I believe jumpsuits can certainly be styled for a more formal affair, however, I've got a few little stylish tips and tricks in my Louis Vuitton.
1. Ensure your jumpsuit contains the basis for a high end outfit, ie, is it beautifully tailored and made to measure or is crafted from a high end fabric? What I love about this Stella piece I'm wearing is the gorgeous structure highlighting bishop sleeves,  a cinched tied waist and billowing pants.
2. Consider a softer, feminine palette suitable for a ceremony, as well as the reception. Already a jumpsuit makes a strong optical statement, so subtlety is a safe choice. My recommendation? Anything floral or favouring blush or pastel tones.
3. Create elongated legs with an appropriate heel. Given a few inches of extra fabric, I have selected a pair of heels that offer a platform, alongside a generous block heel, creating the optical illusion of longer pins.
4. For accessories: think less is more! Keep the focus on the find, and accessories to the essentials. For this look, it means a striking set of earrings, a fabulous timepiece and a few dainty rings.
How have you styled your formal jumpsuit? Let me know your tricks of the trade in the comments below! x
SHOP THE POST:

Photography by Erin Smith Photography
---