Bohemian Romance
Monday, February 15th, 2016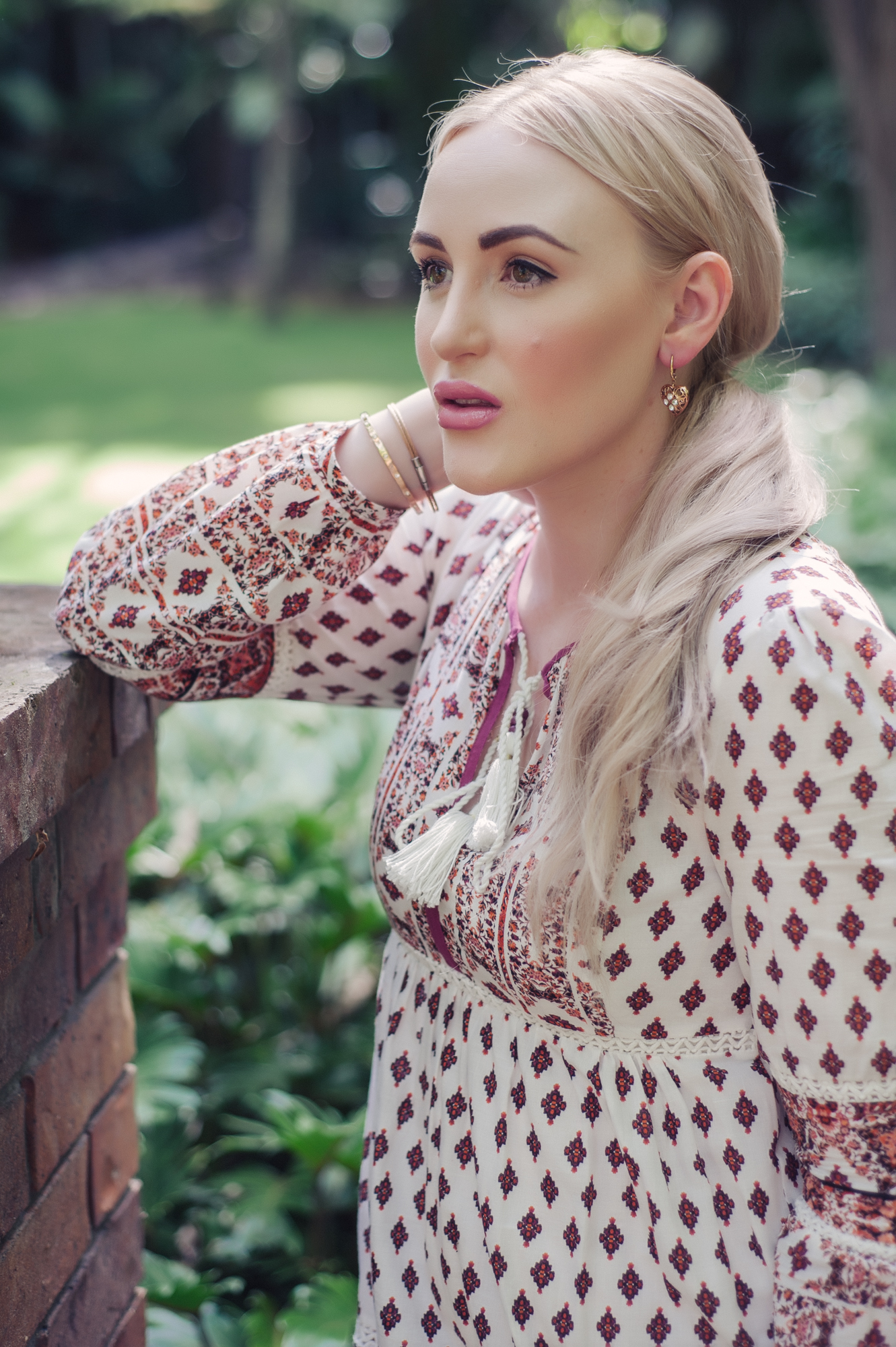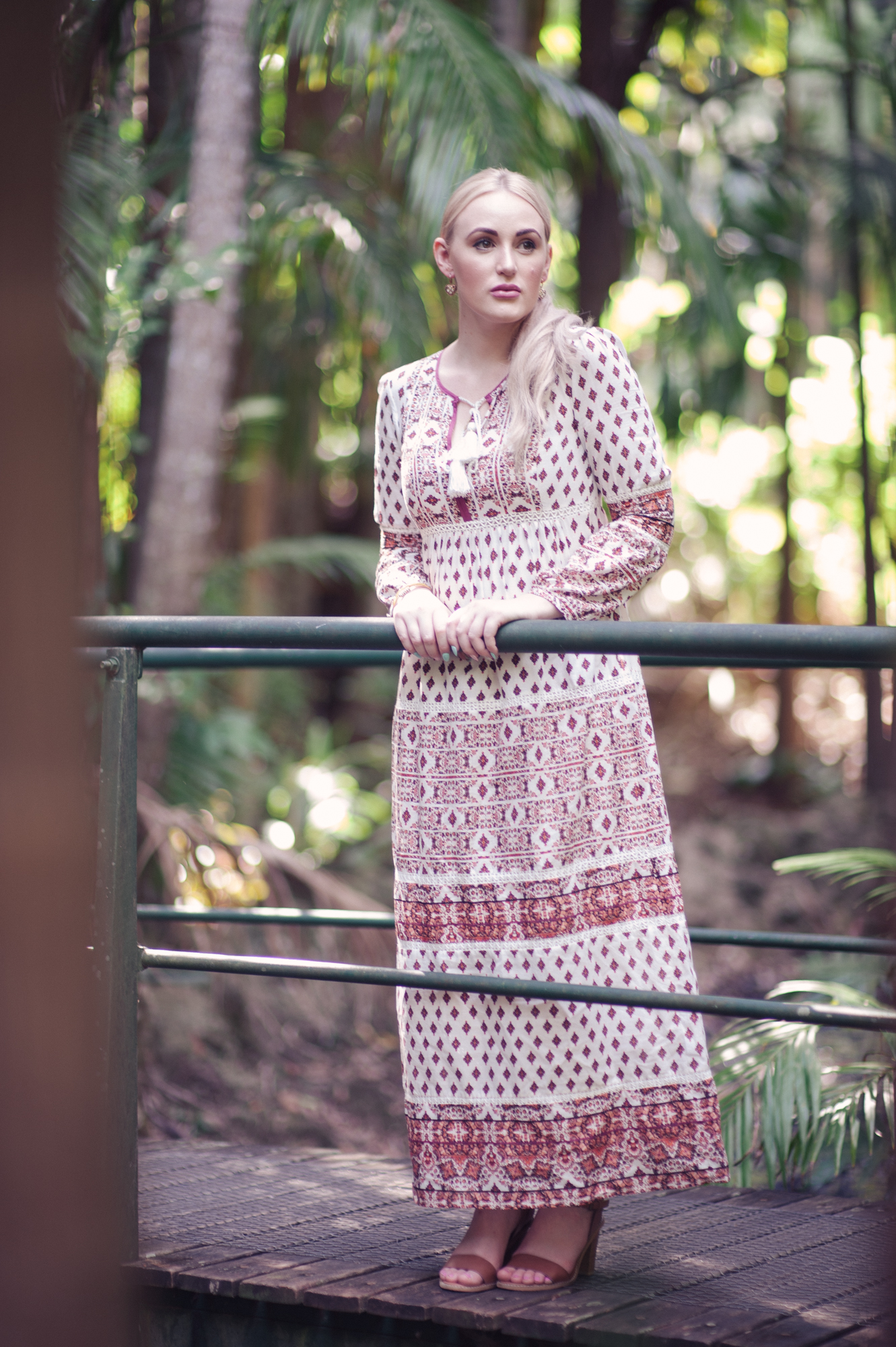 Bardot Coachella Dress, Jo Mercer Erasmus Sandals, Swarovski Earrings (similar style here), Fossil Bracelets (similar style here and here).
Weekends often call for a quick dash out of the city and in my case, a touch of wilderness. Know the feeling? Throwing myself into the heart of the jungle, well Tamborine Mt Botanical Gardens, I felt so free dancing around in the natural light, and listening to the sounds of the forest. Of course I anticipated such whimsical events, so I fittingly dressed for the occasion, opting for a luxe boho look.
This Bardot Coachella Maxi allows for plenty of skirt swirling and playful exploration, with it's delicate cotton fabric and ethereal nature. The bold print creates a vibrant and exciting spirit, and it's earthy colour palette lends itself to a little splash of rose gold jewellery, my ultimate fav!
You can take the girl out of city, but you can't take the city out of the girl, as I prefer to keep the heels on as I tiptoe down the garden path. What can I say, I'm a little more gypsy princess than just gypsy 😉
SHOP THIS LOOK:

Photography by Erin Smith Photography
---