Belle Epoque
Monday, December 23rd, 2013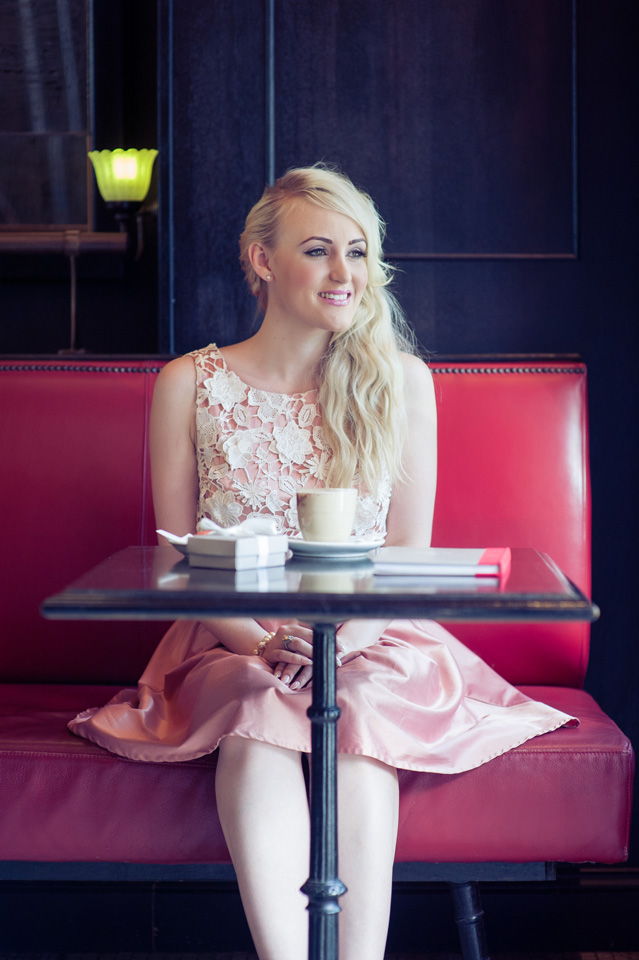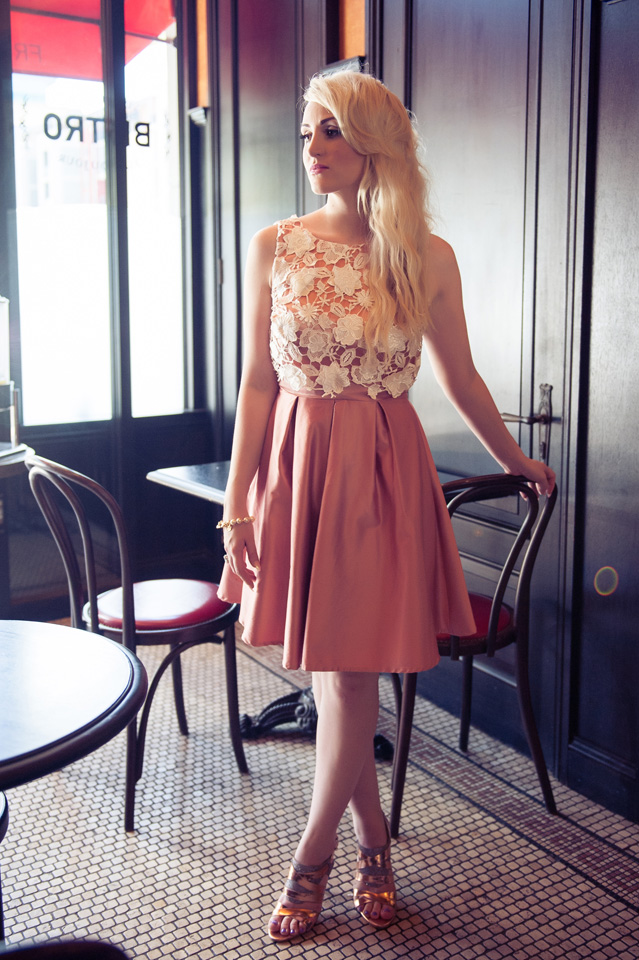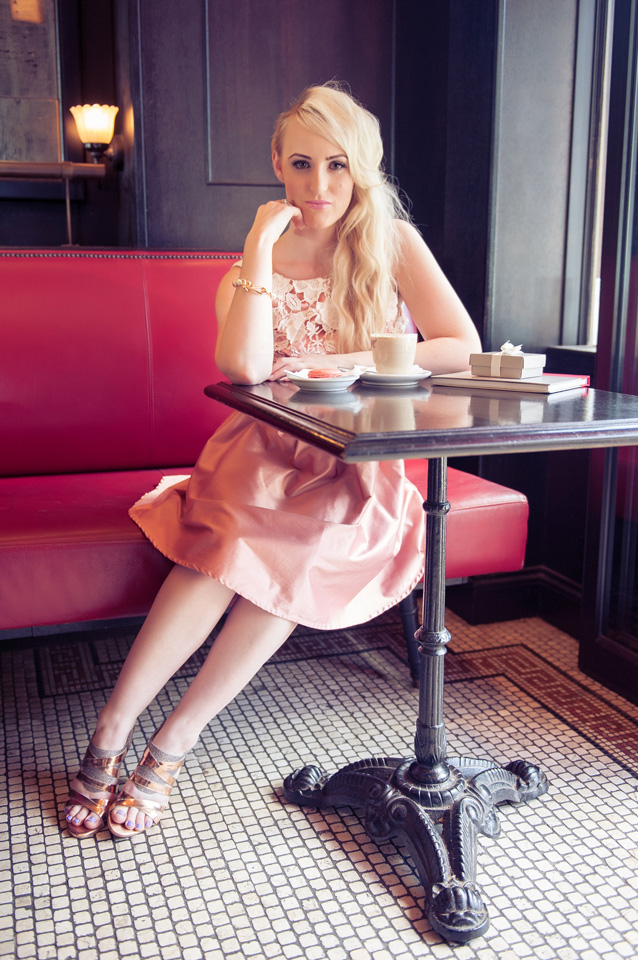 Review Dress (similar style here), Wittner Heels, Bowerhaus Champagne Baroque Fleur Bracelet, Michael Hill Ring.
A lone Belle dines in a Parisian Patisserie, coffee in one hand, strawberry macaroon in the other, she gazes upon the streets of Paree, full of wonder. Her rose, satin gown gently creases as she leans back into the rich leather interior of the  luxurious booth she is seated in. Upon the mahogany coffee table,  a petite grey gift box rests upon a matching bound book- a gift from a lover perhaps. She smiles graciously as she unwraps a pink, pearled bracelet and continues to sip at the cinnamon infused coffee. Clearly delighted – she remains captivated by her dreamy sanctuary, located deep in the heart of Paris…
Dining at Belle Epoque, a french Bistro located next to the Emporium Hotel, I was transported into a enchanting Parisian wonderland. Saying Au Revoir! to my Brisbane reality, I swapped traditional Australian festive food for authentic french delicacies- baguettes, ciabattas, tarts and an extensive range of Gluten Free Macaroons, and extreme heat for ornate french decor and dreamy architecture.
The bistro entices a purely European flavour, from the delicious scents of Parisian pastry baking, to the dreamy french music playing softly in the background, captivating an authentic Parisian experience.  As its management proclaims,
"Step off the busy streets of Brisbane into the heart of Paris. Experience it, savour it, reminisce …life is for love, life, food & friends and of course taking the time to relax in a beautiful era that is Belle Époque"

– Belle Epoque
If you haven't visited this delacctable french bistro, then make it your new year's resolution! See the website, Facebook page and Twitter channels for information on trading hours, menus and the gorgeous gallery dedicated to the picturesque location.
Embracing the Parisian influence, I have styled a very Parisian ensemble featuring a lace bodied Satin dress, with a structured waist and flowing skirt from Review. Rose tones have become the featured colour palette, through the creamy rose pink hue of my dress and rose gold embellished Wittner heels. The beautiful Bowerhaus Baroque Fleur Bracelet,  otherwise the crème de la crème of finer jewellery, compliments the soft, feminine tone of the ensemble, with its subtle, champagne pink, fresh water pearls and 18K gold plated clasp. A final detail to the outfit includes a tear drop Swarovski stone, garnished with fine zirconias and set in sterling silver, available via Michael Hill. Like a princess from the Parisian monarchy, my delightful morning tea was closely shadowed by one of my favourite photographers, Erin Smith Photography. Together, Erin and I enjoyed the charming, french atmosphere of Belle Epoque, drinking fresh coffee, tea and nibbling on delicious Macaroons.
Who needs breakfast at Tiffany's when you have parisian heaven at Belle Epoque? 
Photography by Erin Smith Photography 
---