The Ethereal Queen
Wednesday, November 9th, 2016
The Ethereal Queen; standing tall among the greenery and ruling the garden with an iron thumb.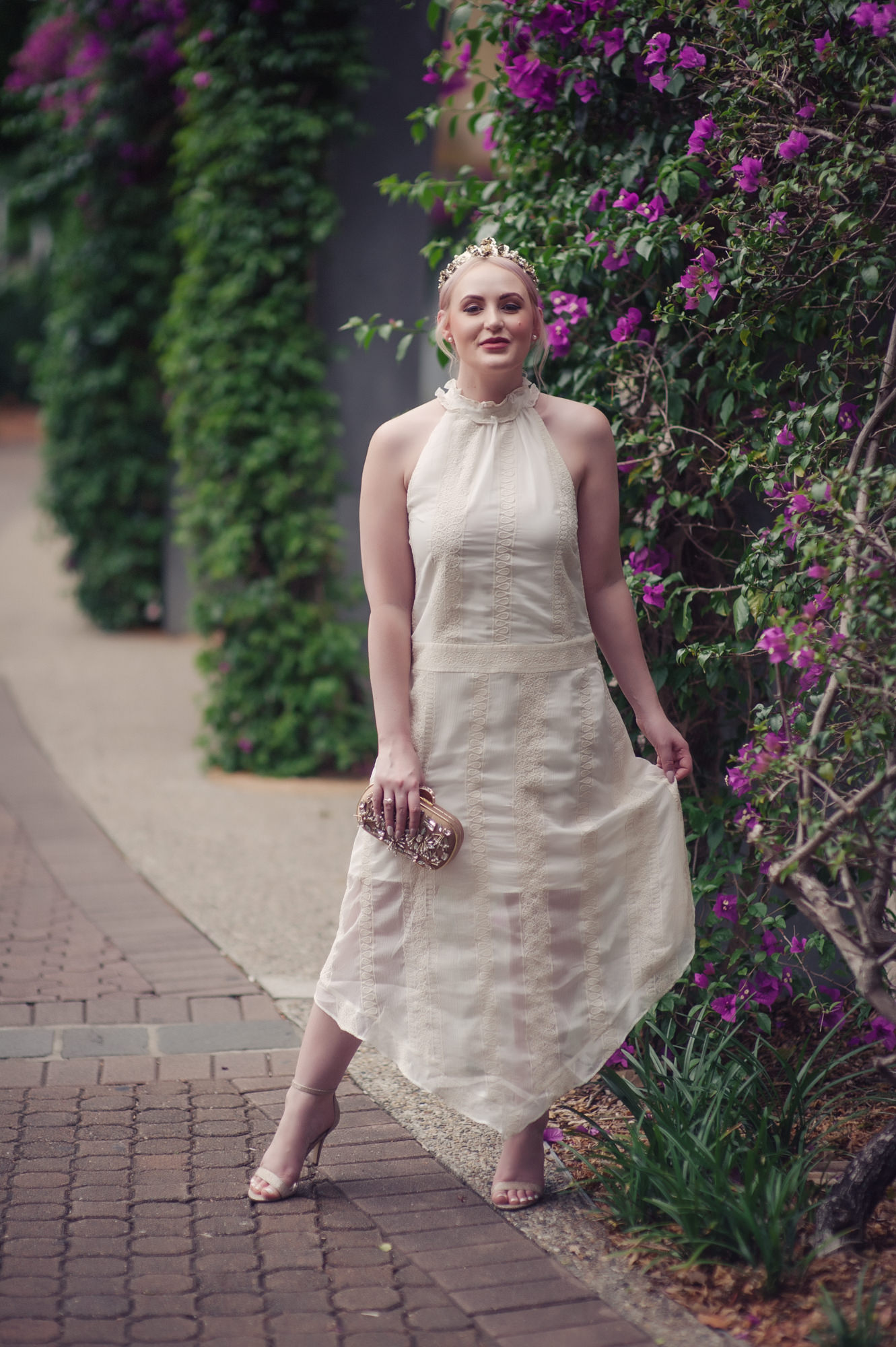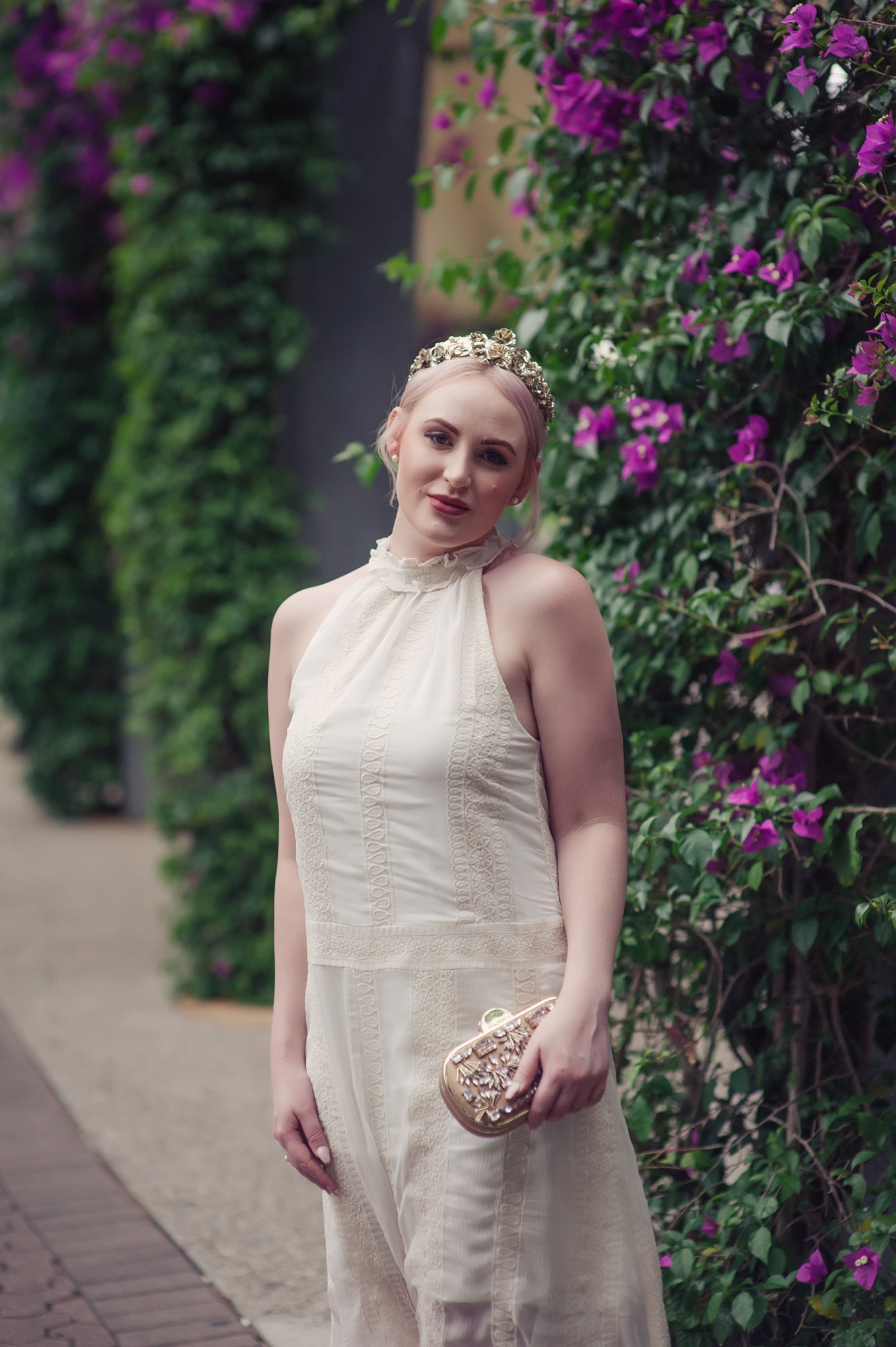 Cooper St Dress, Marilyn Van den Berg Golden Rose Crown, Pandora Luminous Droplet Ring, Pandora Elegant Beauty Earring Studs, Sachi Heels (available at Myer).
A delicate, free flowing maxi dress is a must-have for breezing through gardens on a hot summer's day. This Cooper St frock is an absolute dream to wear, with it's lightweight fabric and floaty silhouette. Not to mention it is perfect for a garden party with the girls, or a fancy affair like the ladies races.
I'm adding a regal touch to my look with this ornate crown by Marilyn Van den Berg, which is further complimented by golden accessories. It's a statement look to say the least, but when you're born to stand out, you've gotta pull out the aces.
SHOP THE POST:

Photography by Erin Smith Photography
---