The Best Things To Do in Sydney!
Sunday, November 5th, 2017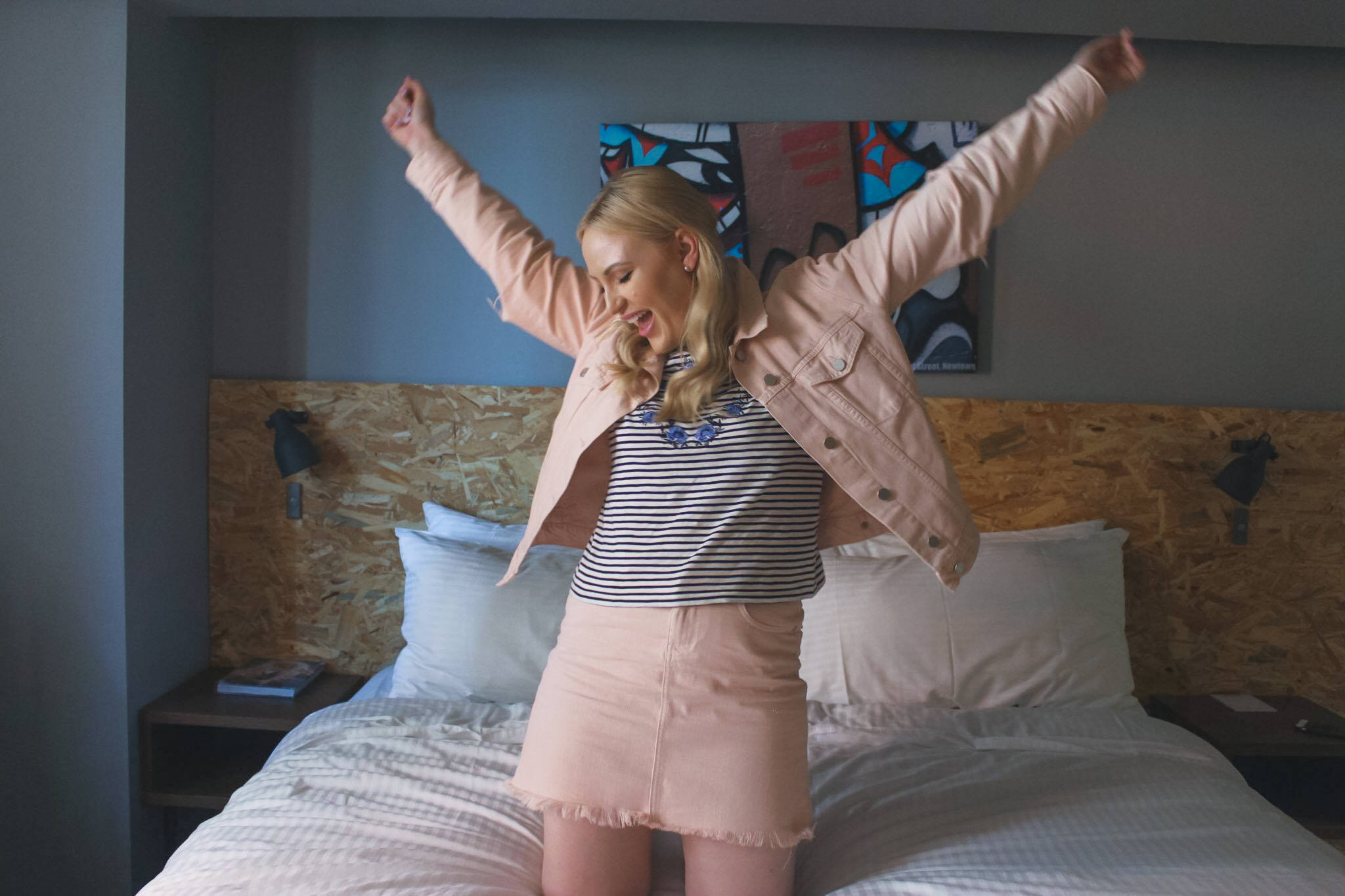 NA-KD Cut Out Sleeve Denim Jacket, NA-KD Pink Raw Hem Denim Skirt, Marcs Porcelain Embroidered Tee.
If you're familiar with my gram you'll already know that last month I enjoyed a staycation in Sydney, courtesy of Marcs (more on that subject soon!) With my best friend in tow, we wined, dined, ferried and frolicked around Sydney, documenting our favourite stops along the way. Presenting my highlights of Sydney's best below!
Stays @ The Urban Newtown
I've stayed inner city many a time, but my favourite digs to date is The Urban Newtown in Newtown. What I loved about this suburb is it's eclectic little collection of cafes, bistros, op shops, boutiques and striking street art. The boutique hotel itself was a super cool sanctuary with its industrial interiors, modern furnishings and lush green courtyard. My suite was generous and stocked with a free minibar (#spoilt), a point of difference and luxury, that The Urban Newtown offers to all guests upon booking.
The staff were incredibly friendly, offering stellar recommendations for local dining and cheeky nightcaps. I actually had the best pasta of my life at a little hole in the wall called The Italian Bowl, recommended by the friendly gent on reception.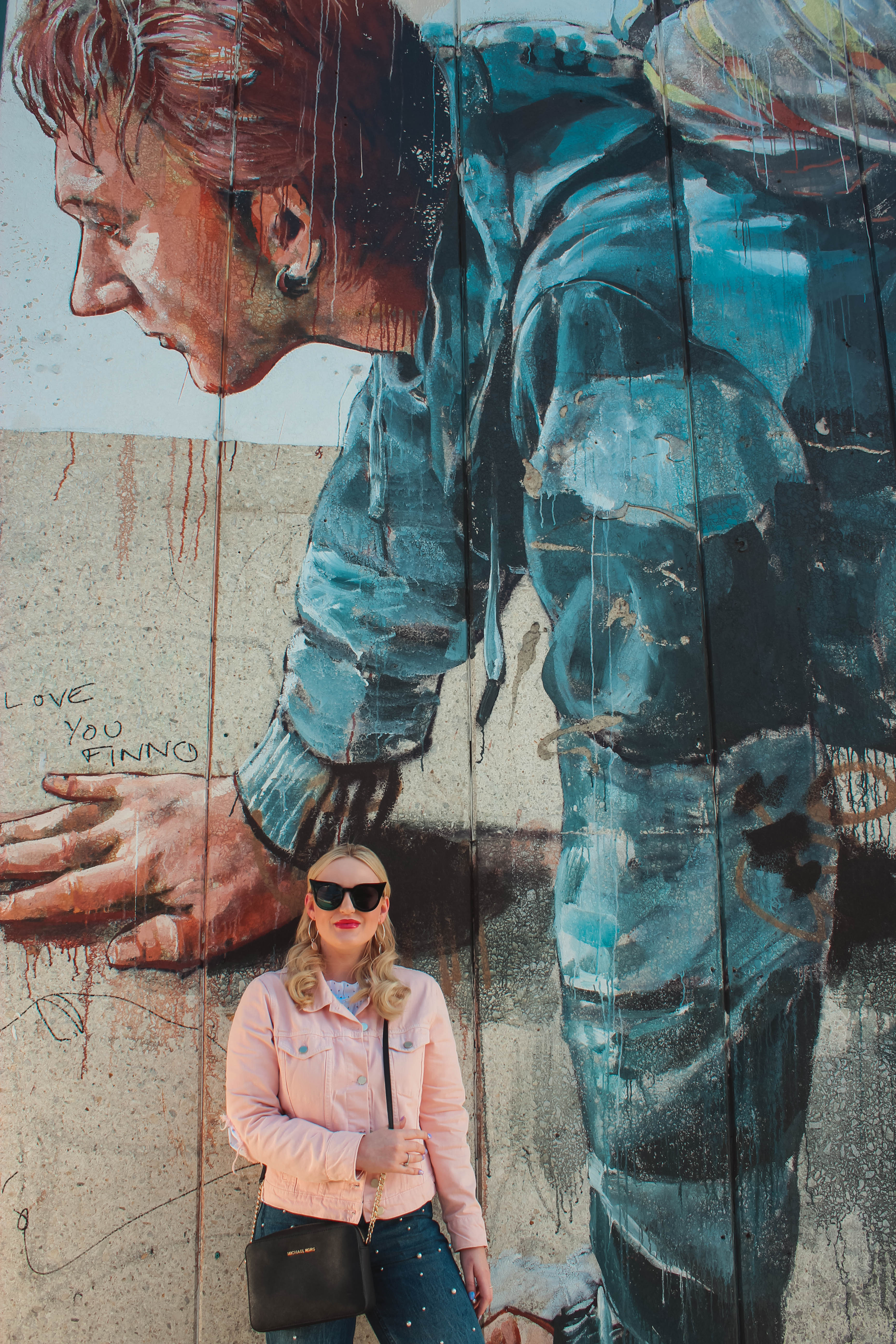 The Urban Newtown is home to this spectacular street art by Fintan Magee. Coincidently his fox mural also displays in my blog's header pic.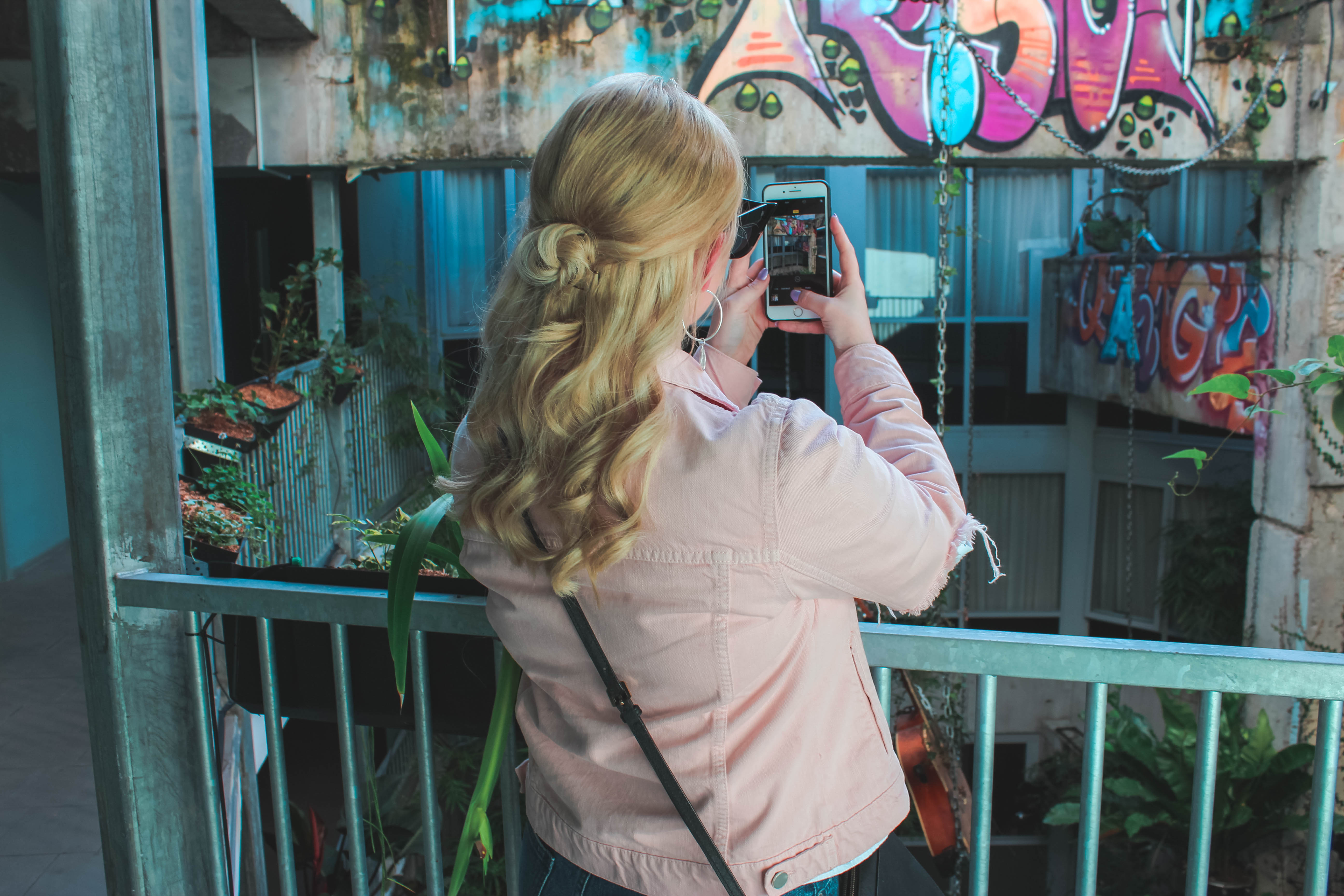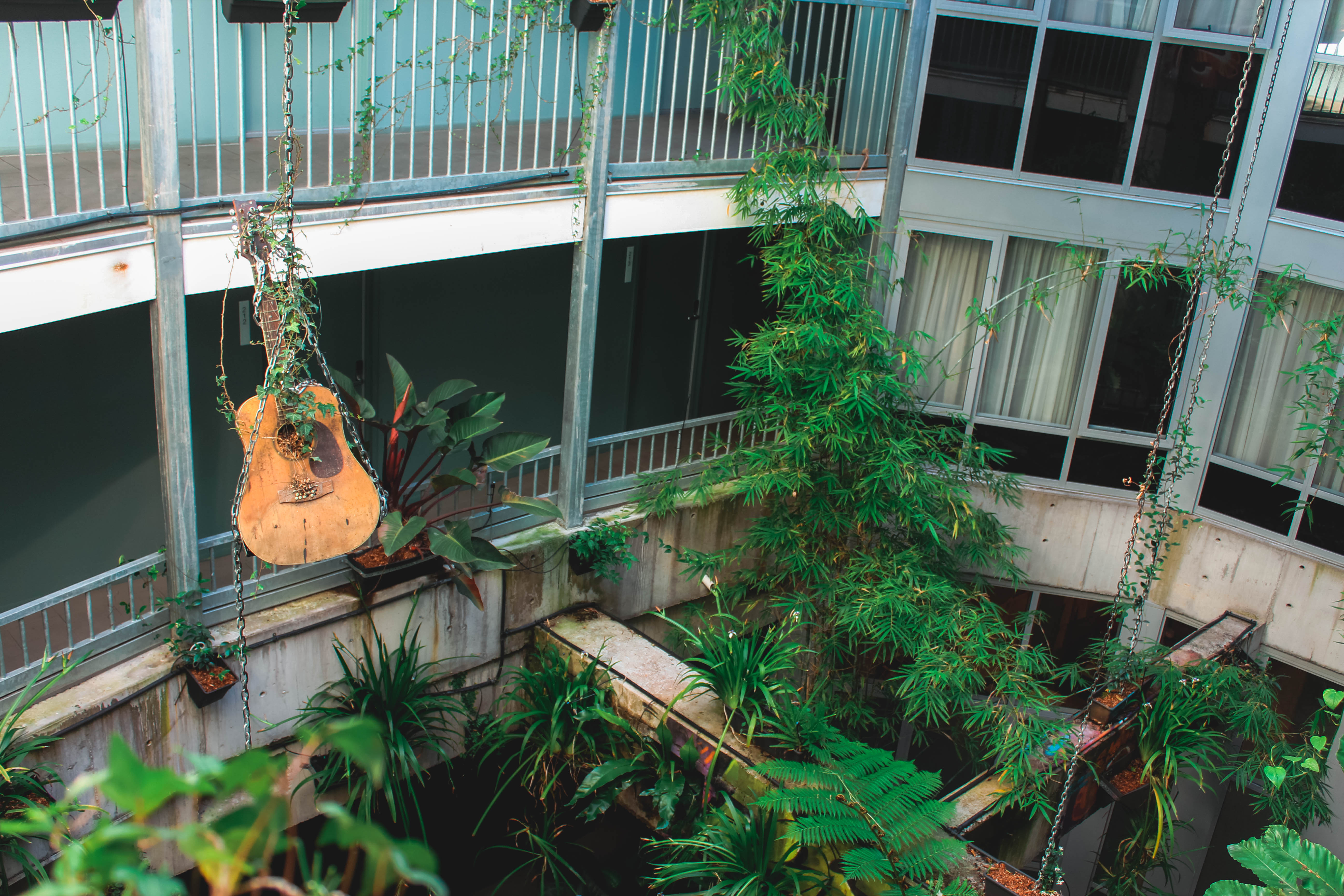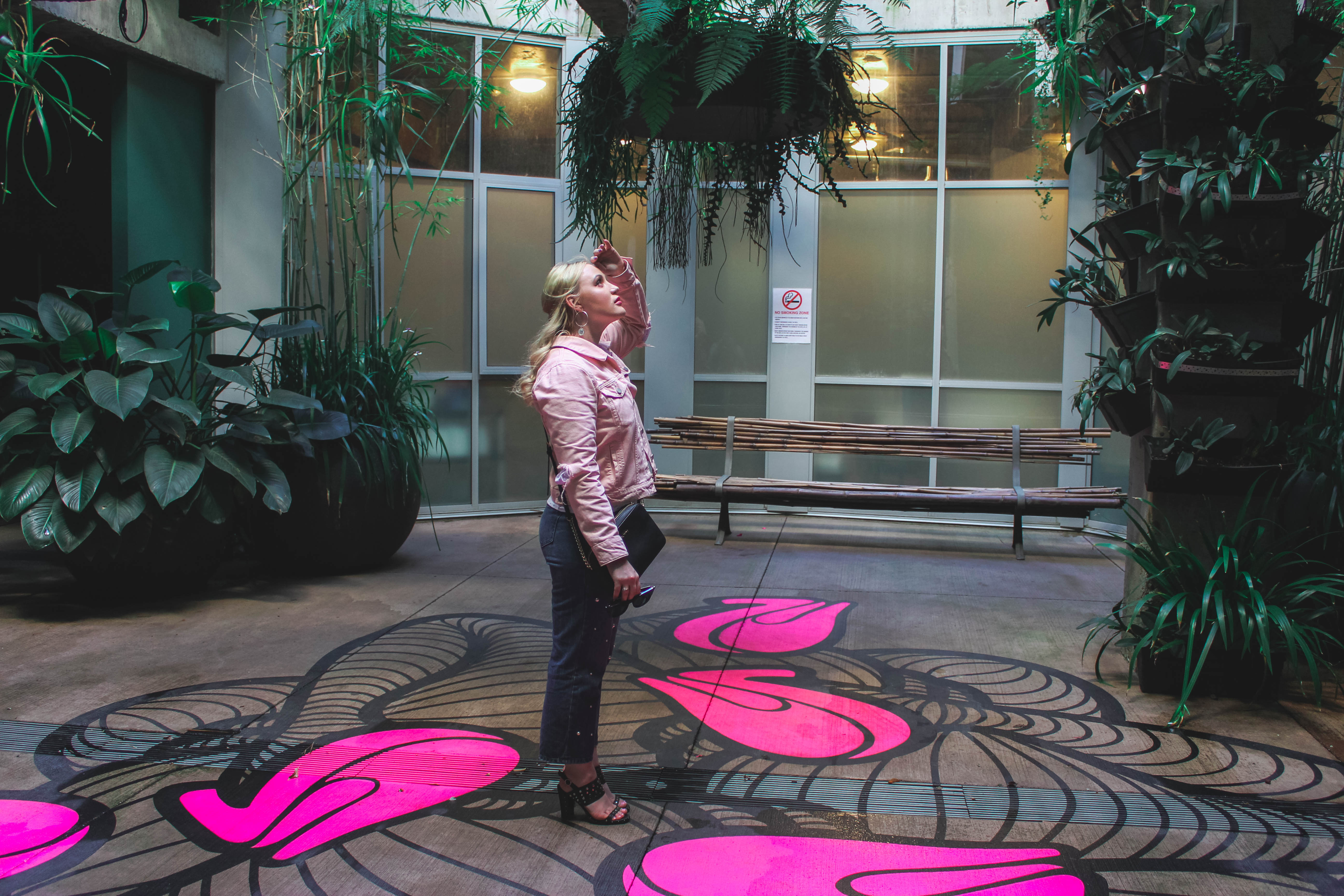 The Grounds of Alexandria
Europe or Sydney? I certainly felt as though I was transported into a dreamy Parisian scene, surrounded by endless florals, petite dessert carts and quaint lemonade stands, in Sydney's Instagrammable haven, The Grounds of Alexandria. While we didn't get a chance to dine at the cafe, we certainly indulged in a few sweets, including the house-made donuts….Delightful!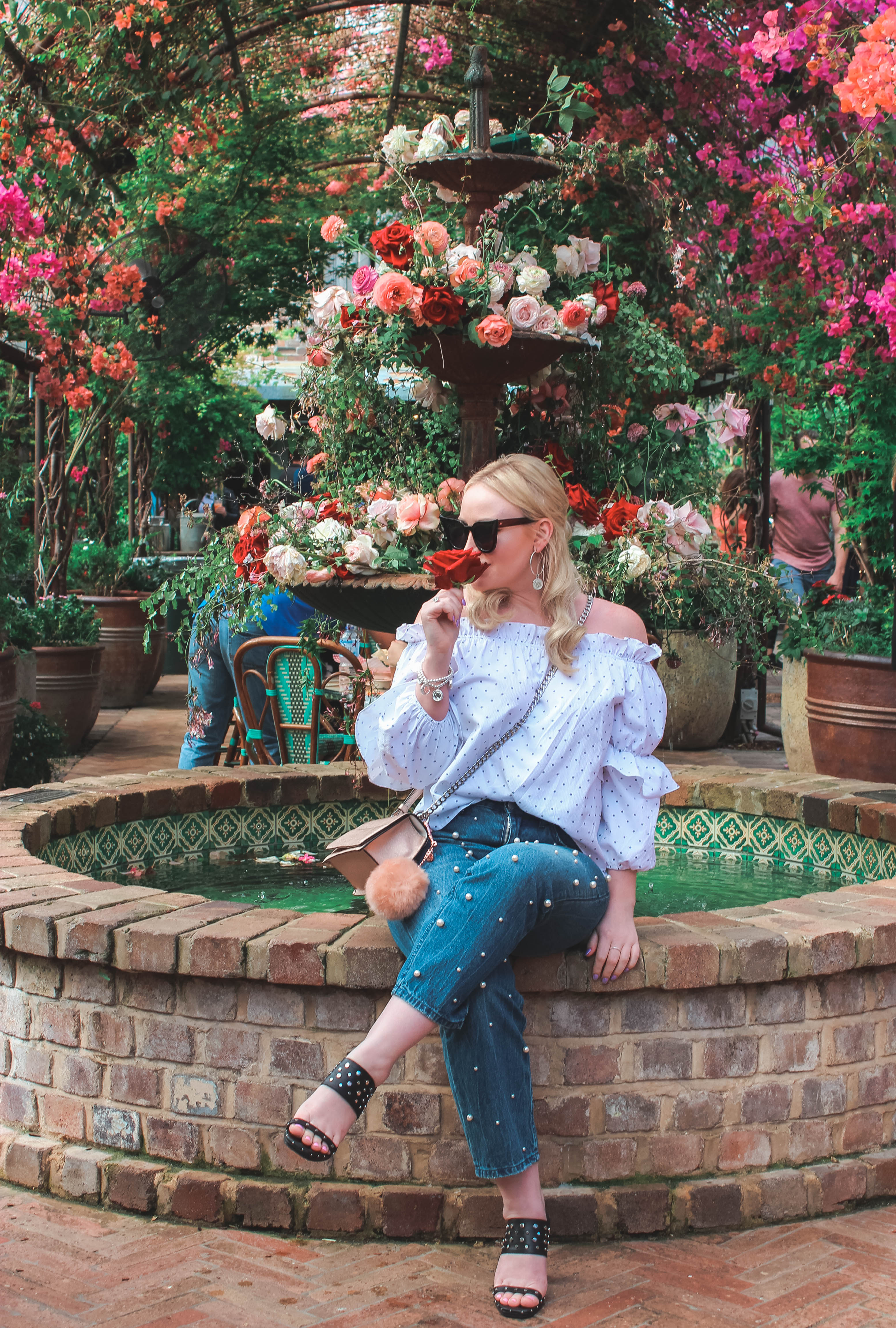 Piper Petites Pearl Jeans, Grab Off The Shoulder Top, Wittner Floyd Sandals, Oroton Crossbody Bag (similar style here), Adorne Coin Hoop Earrings, Adorne Coin Bracelet, Le Specs Sunglasses (similar style here).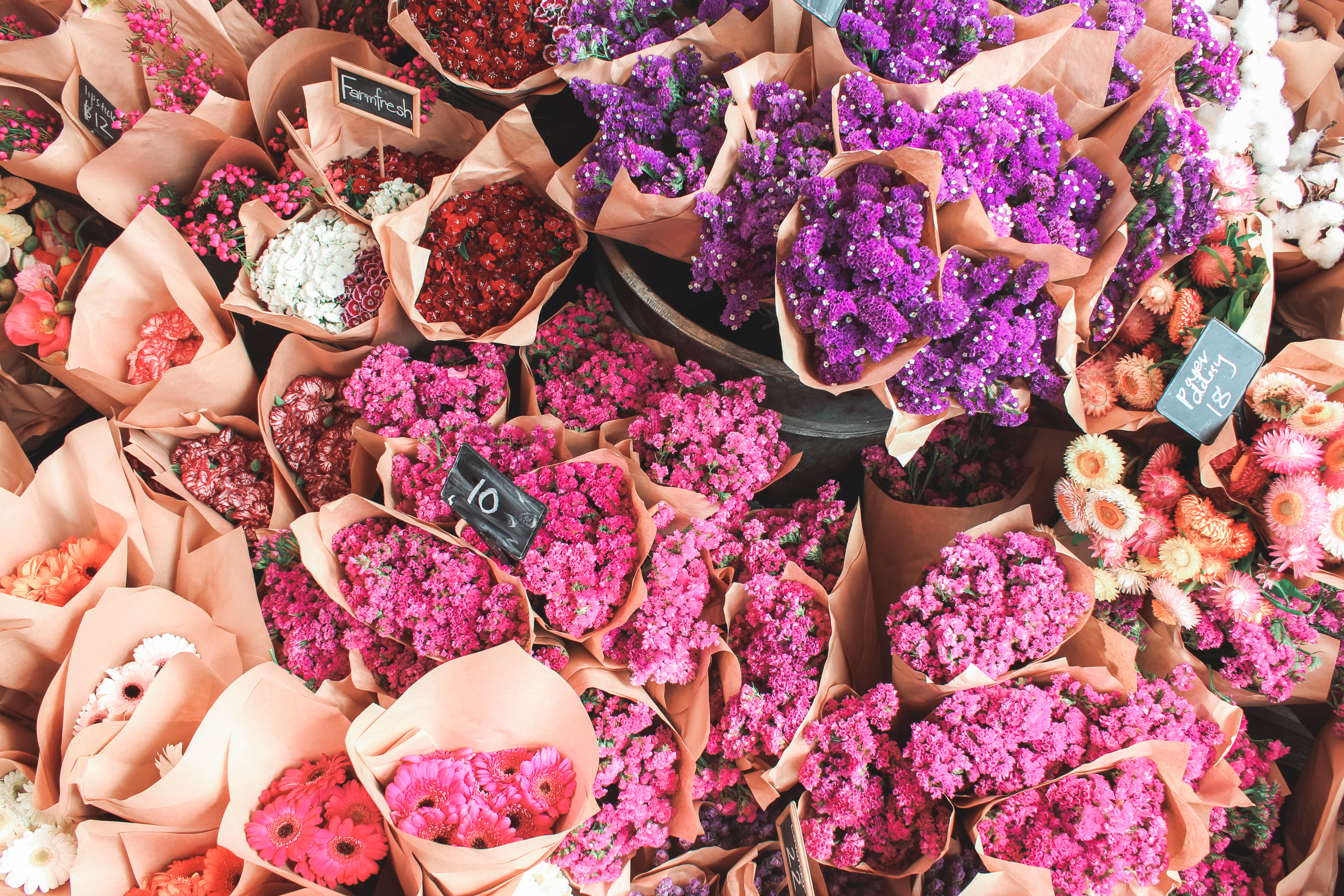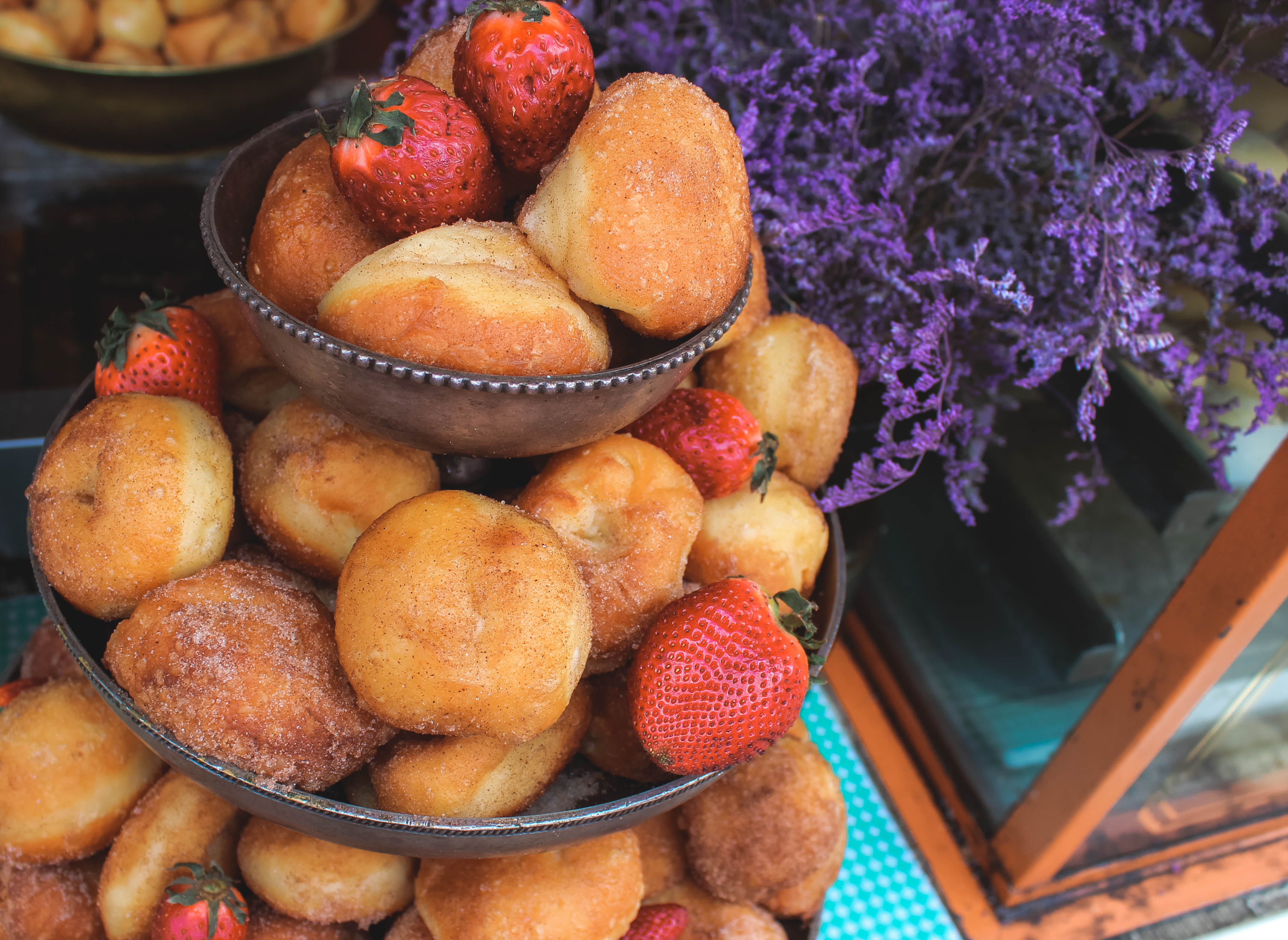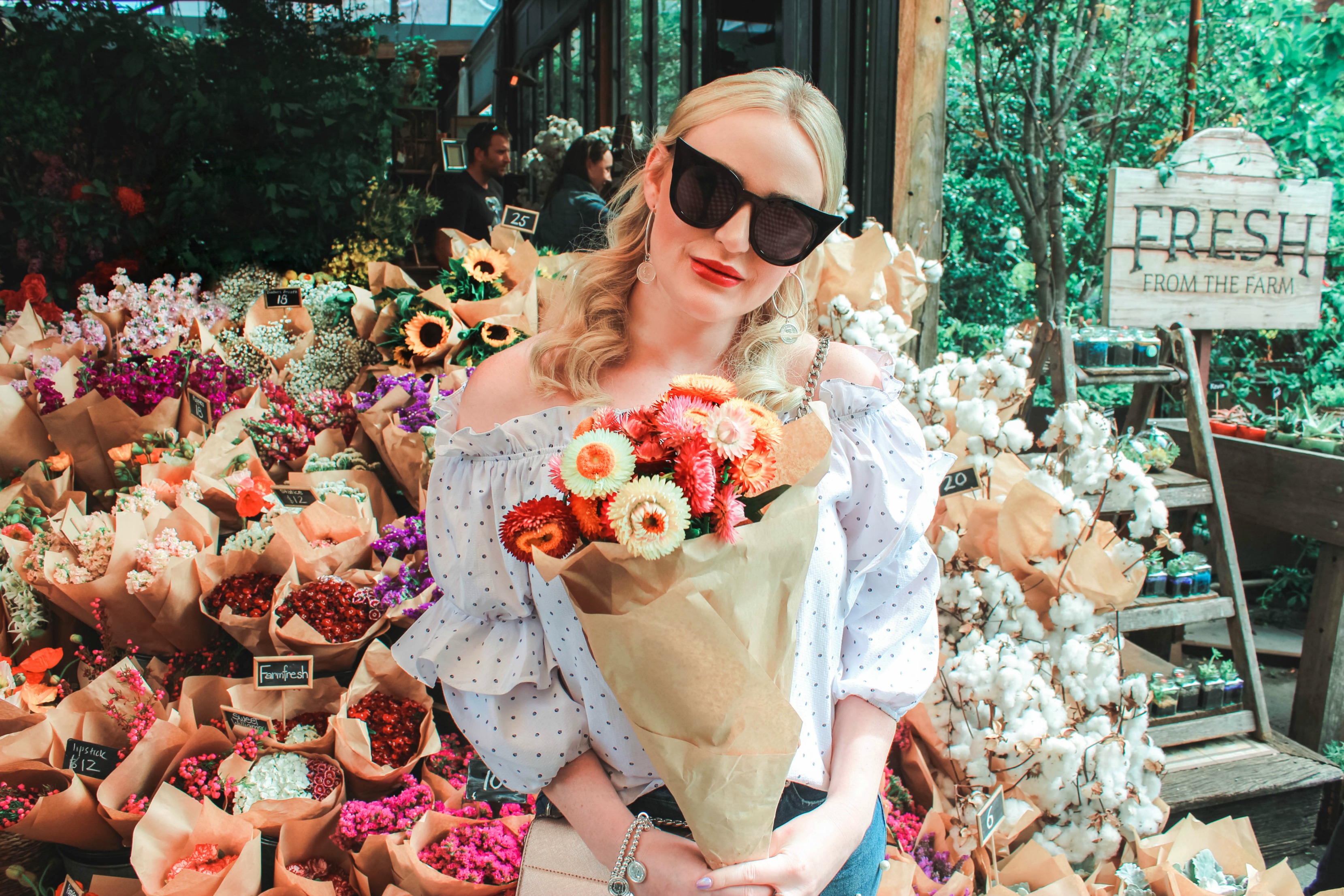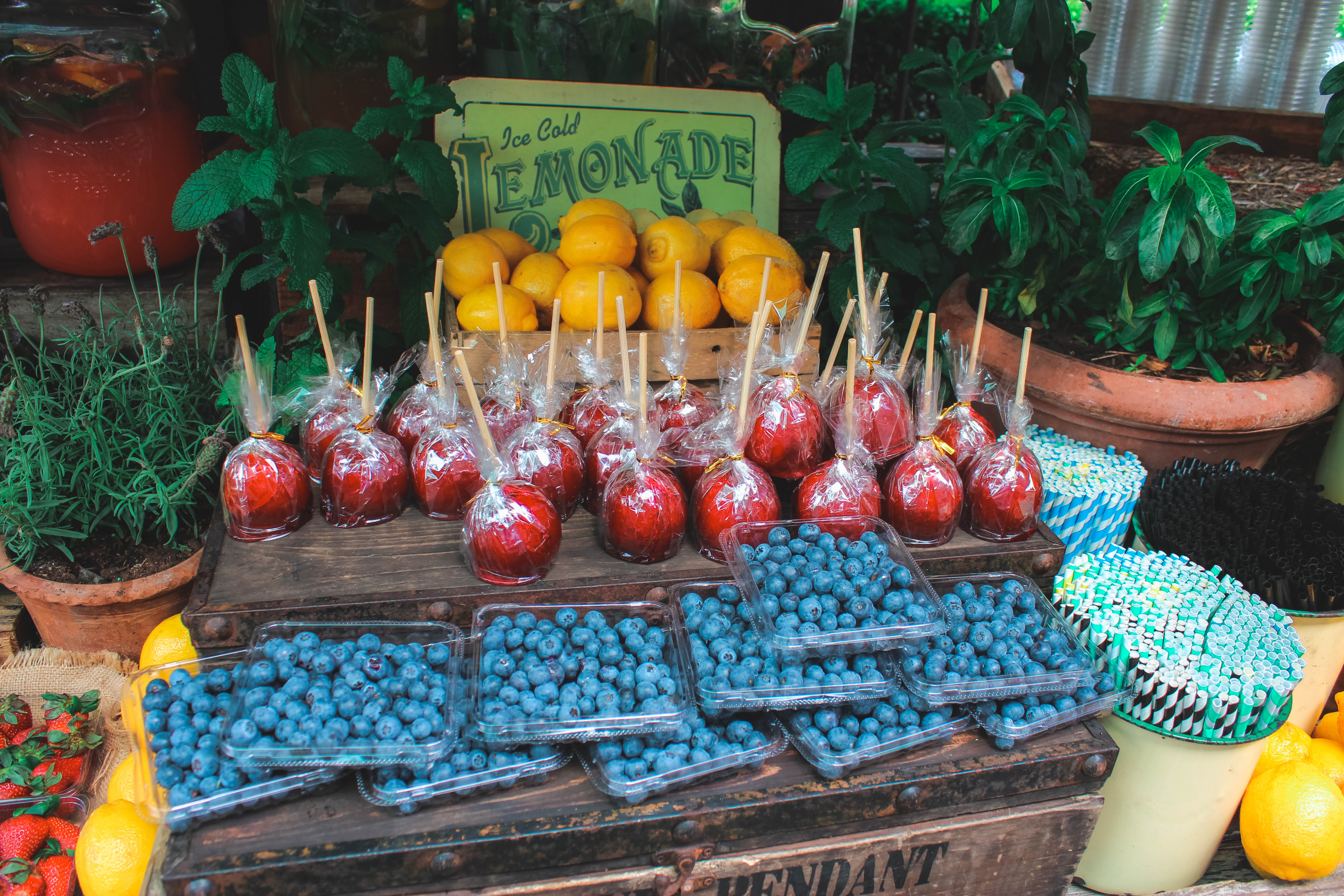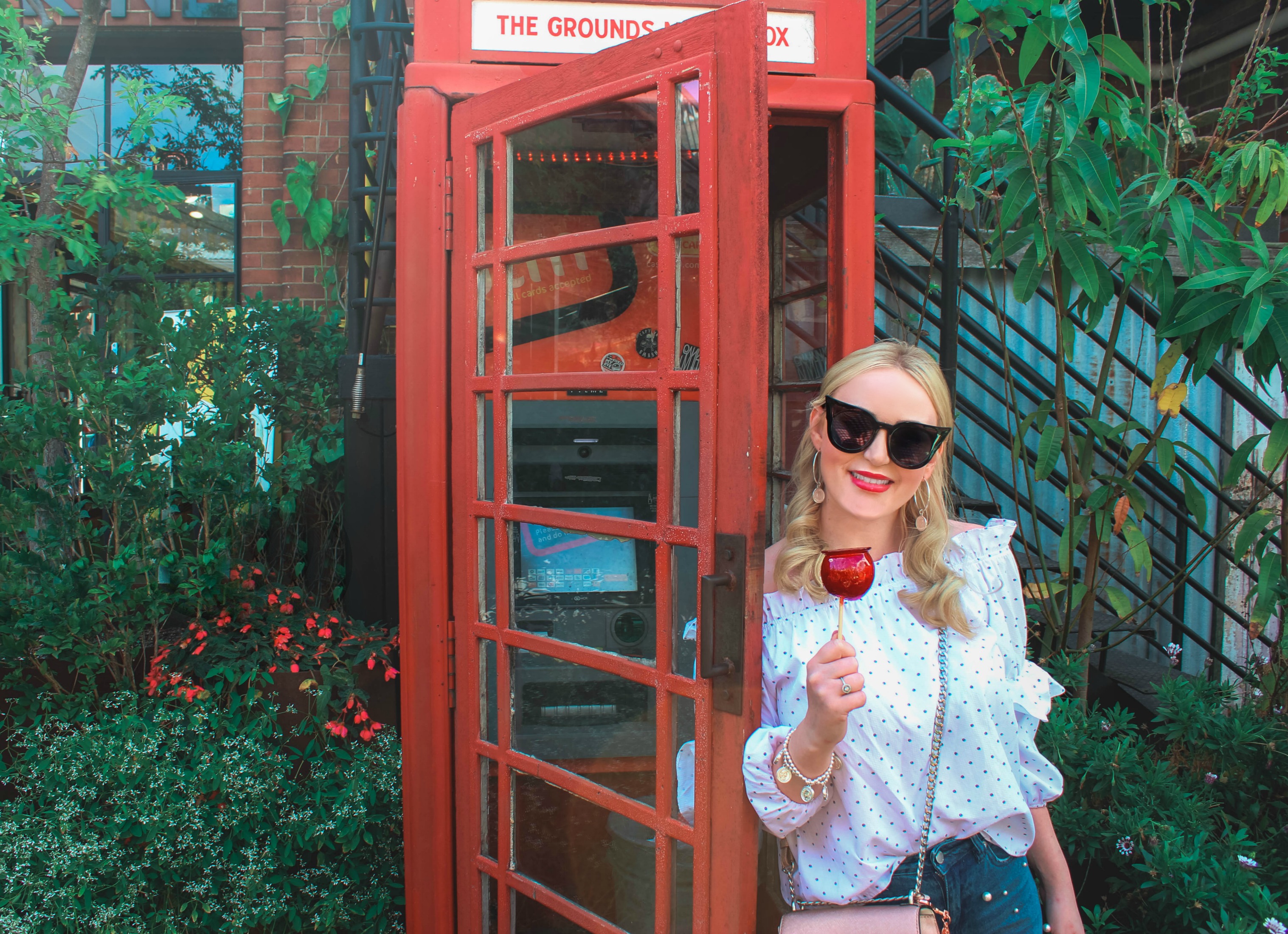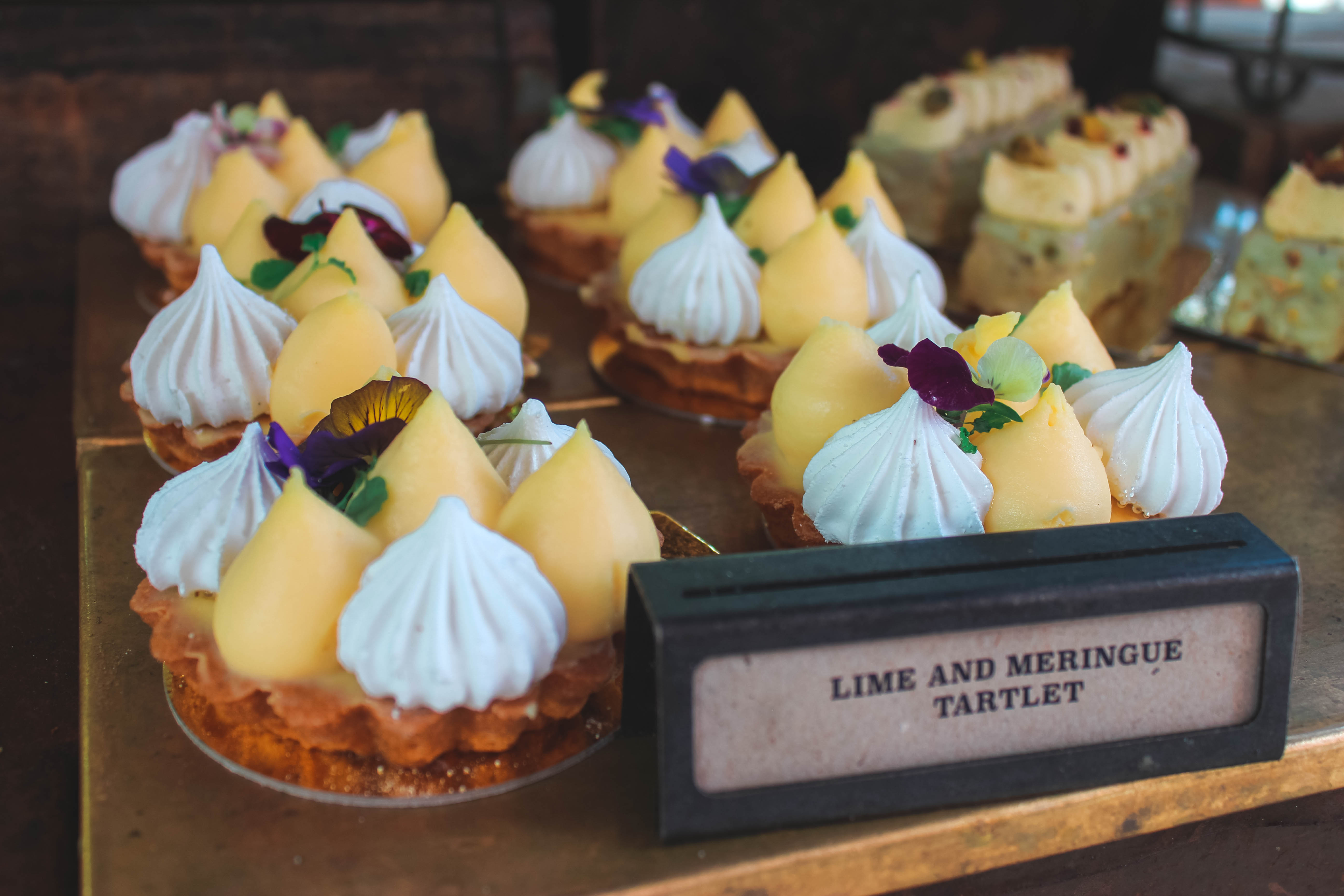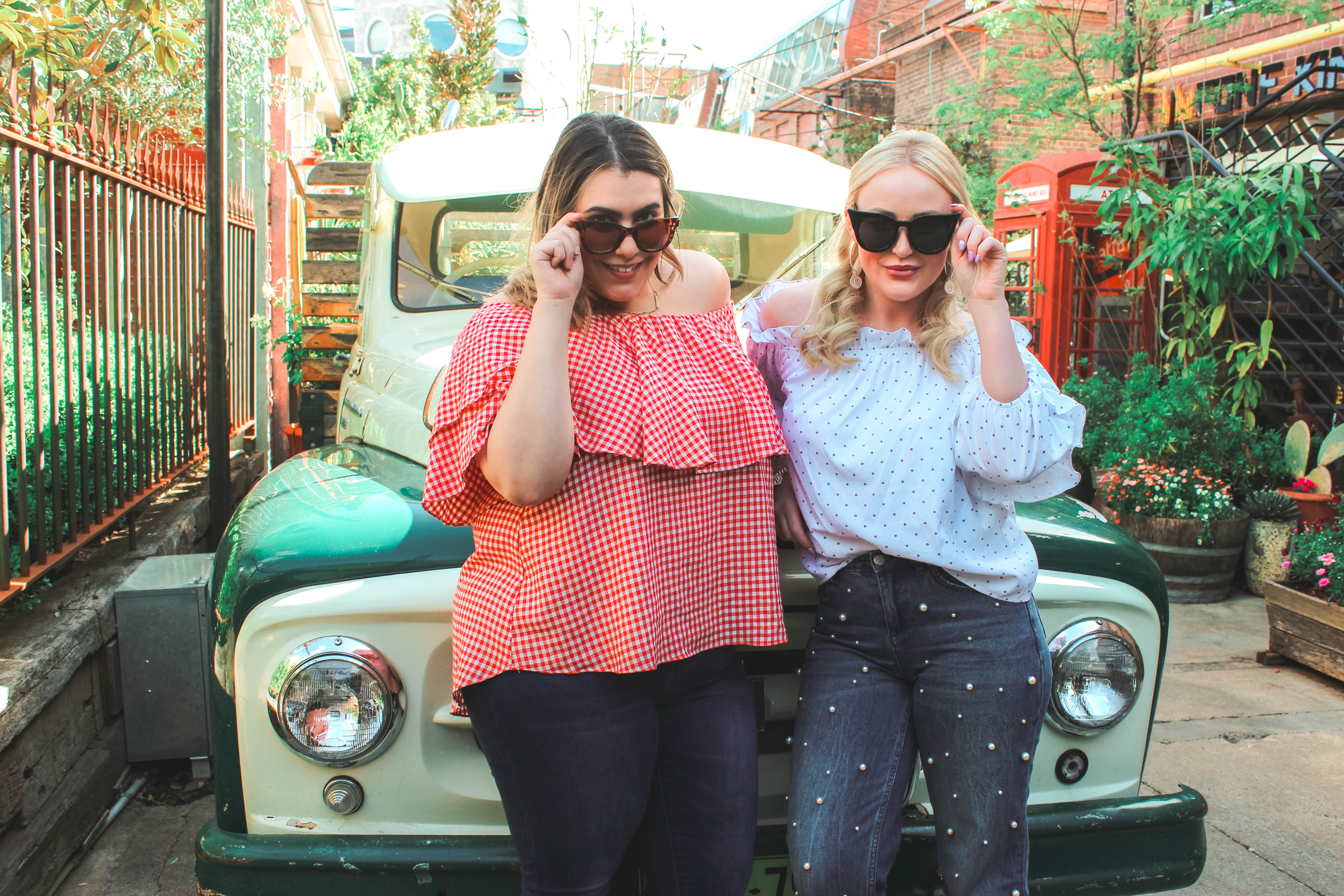 Ferry To Manly
There's no greater feeling then a healthy dose of Vitamin D and the ferry ride to Manly is very picturesque, as it passes by the iconic Harbour Bridge & Opera House. I definitely recommend having a wander throughout Manly and stopping along the waterfront for brunch.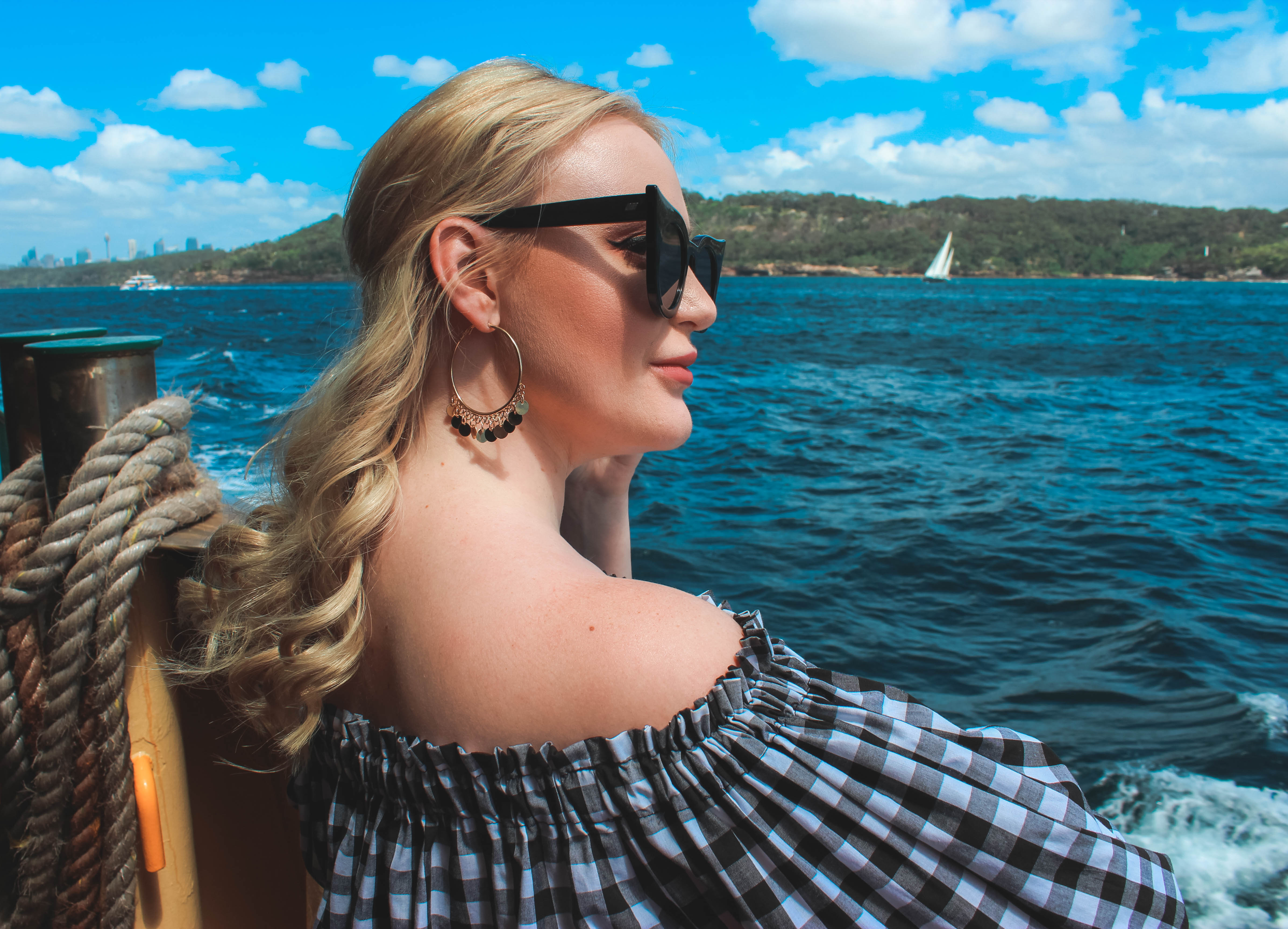 Gingham Off The Soulder Top (similar style here), Adorne Disk Droplets Hoop Earrings.
Dessert at Cow & The Moon
Again, another handy little suggestion from The Urban Newtown front desk. The Cow & The Moon boasts an incredible selection of desserts, known for their award winning artisan gelato bar. My picks? 1 part Roasted Coconut, 1 part Strawberry!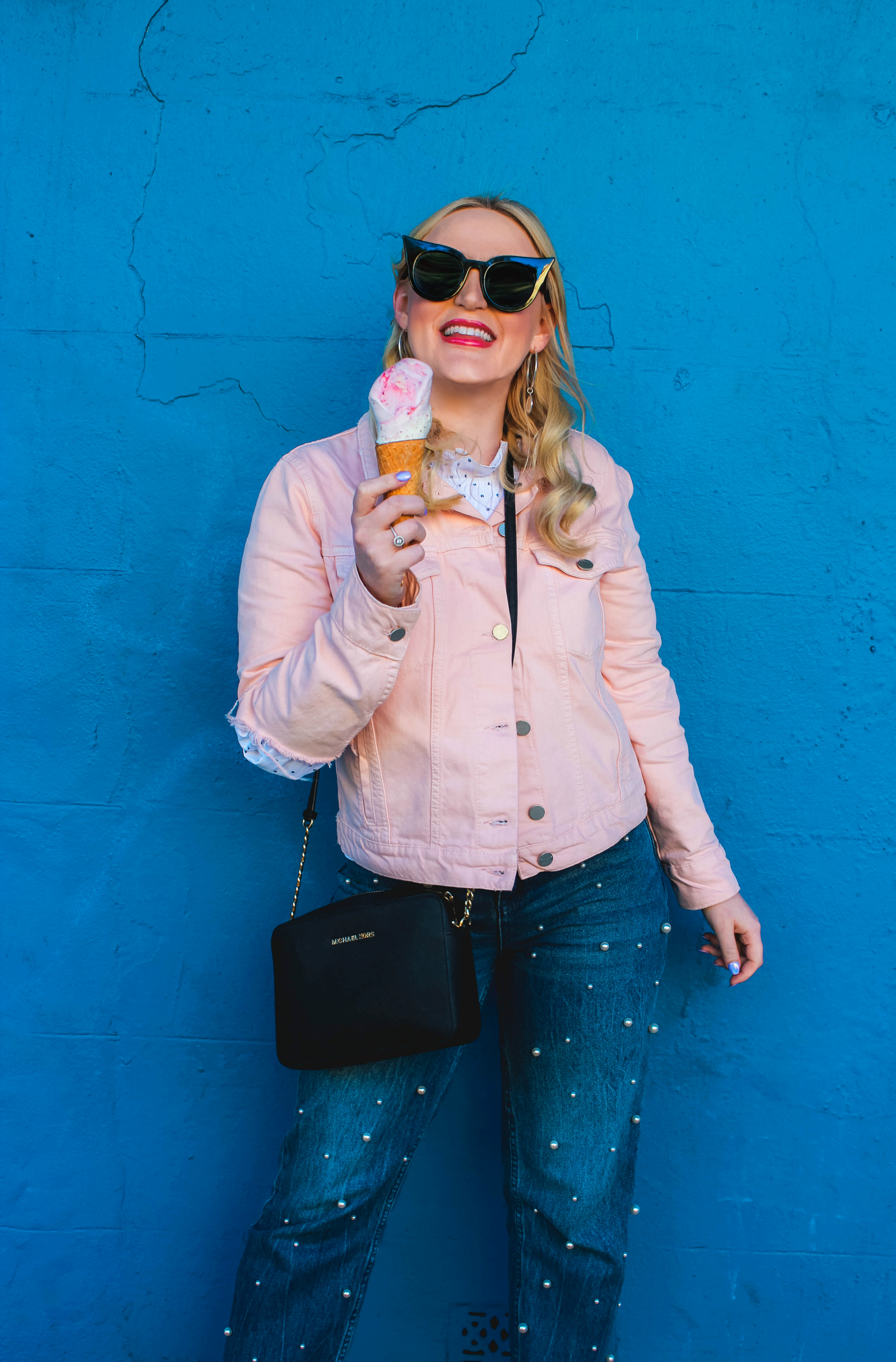 NA-KD Cut Out Sleeve Denim Jacket, Piper Petites Pearl Jeans, Michael Kors Selma Messenger Bag (similar style here), Le Specs Sunglasses (similar style here), Pandora Vintage Allure Ring.
So much in Sydney, so little time! I'de love to hear your thoughts and suggestions on other fabulous spots in Sydney. Please leave me comment below!
Also, my darling friends over at NA-KD.com are giving all TBS readers a special little discount of 20% off purchases + free shipping worldwide. Use the code 'ashleigh20' to redeem. Happy shopping!
SHOP THE POST:

---