Stylish In A Suitcase
Monday, July 23rd, 2018
Effortless style and comfort; that's what I'm channelling when packing for my month long Topdeck Travel Spirit Of Europe Tour. Since I'll be constantly on the move, I am sticking to versatile staples, lightweight fabrics and a few indulgent pieces to elevate my #ootds. Here is a selection of my favourite travel items that are joining me abroad, keeping me stylish in a suitcase.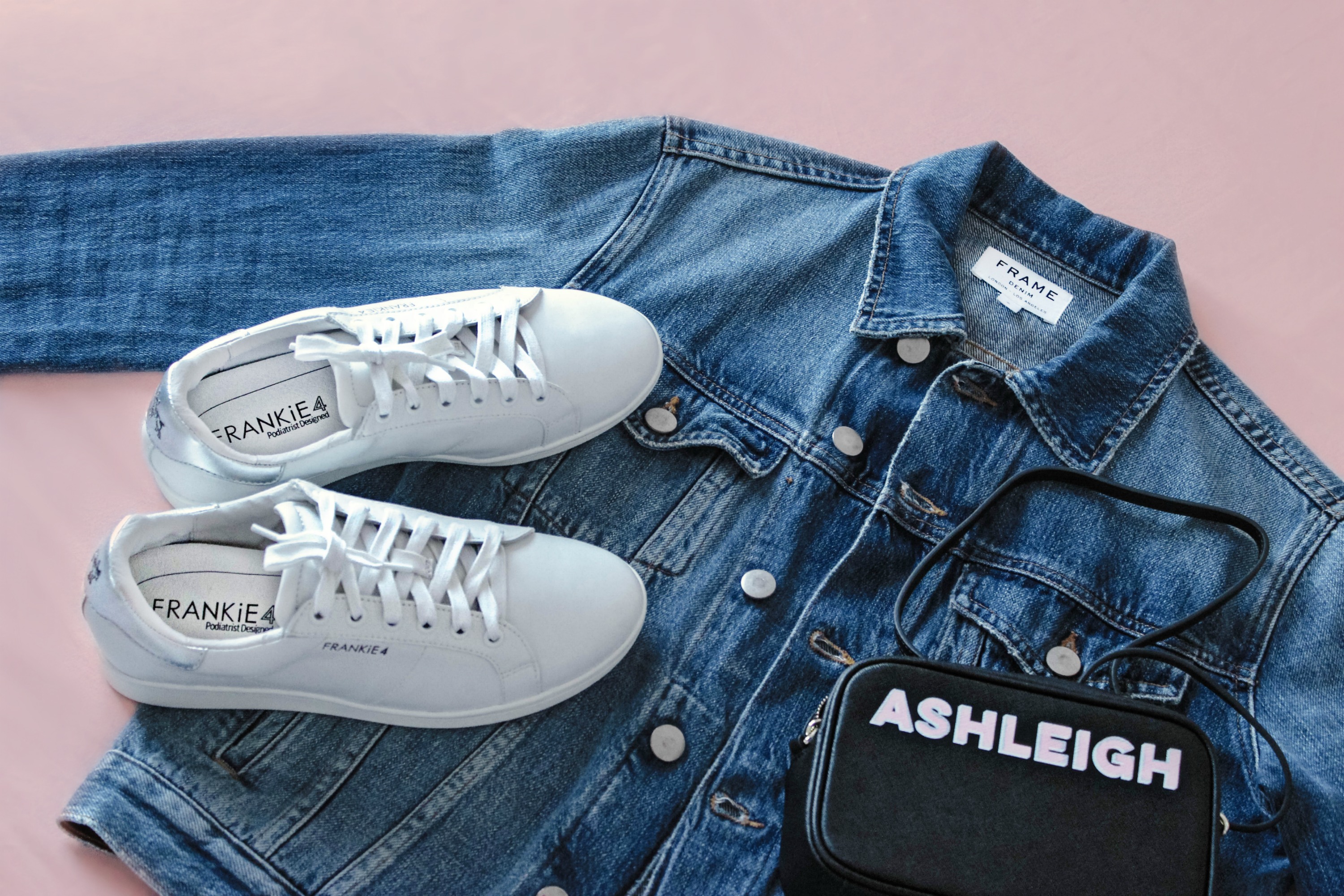 FRANKiE 4 Jackie II Sneakers: If there's one thing I'll be doing a lot on the tour (alongside celebrating Aperitivo), it's walking. A stroll along the Champs-Élysées, a walking tour of Prague, hiking through the Swiss Alps; these activities call for a comfy, yet stylish sneaker. Putting the call out to Instagram, I was recommended a pair of FRANKiE footwear based on the fact that these are crafted by a podiatrist & physiotherapist, featuring a functional footbed, full arch support and cushioning. Otherwise, they are the ultimate travel sneaker, plus they are super cute and on trend.
The Daily Edited Mini Cross Bag: Unlike a backpack, cross body bags are the perfect style for travelling as they are in your constant vision path, minimising the chance of a sneaky pickpocket. What I love about The Daily Edited is that they source a beautiful, high quality Saffiano leather which is durable for everyday wear, and of course the personality that comes with a little monogramming.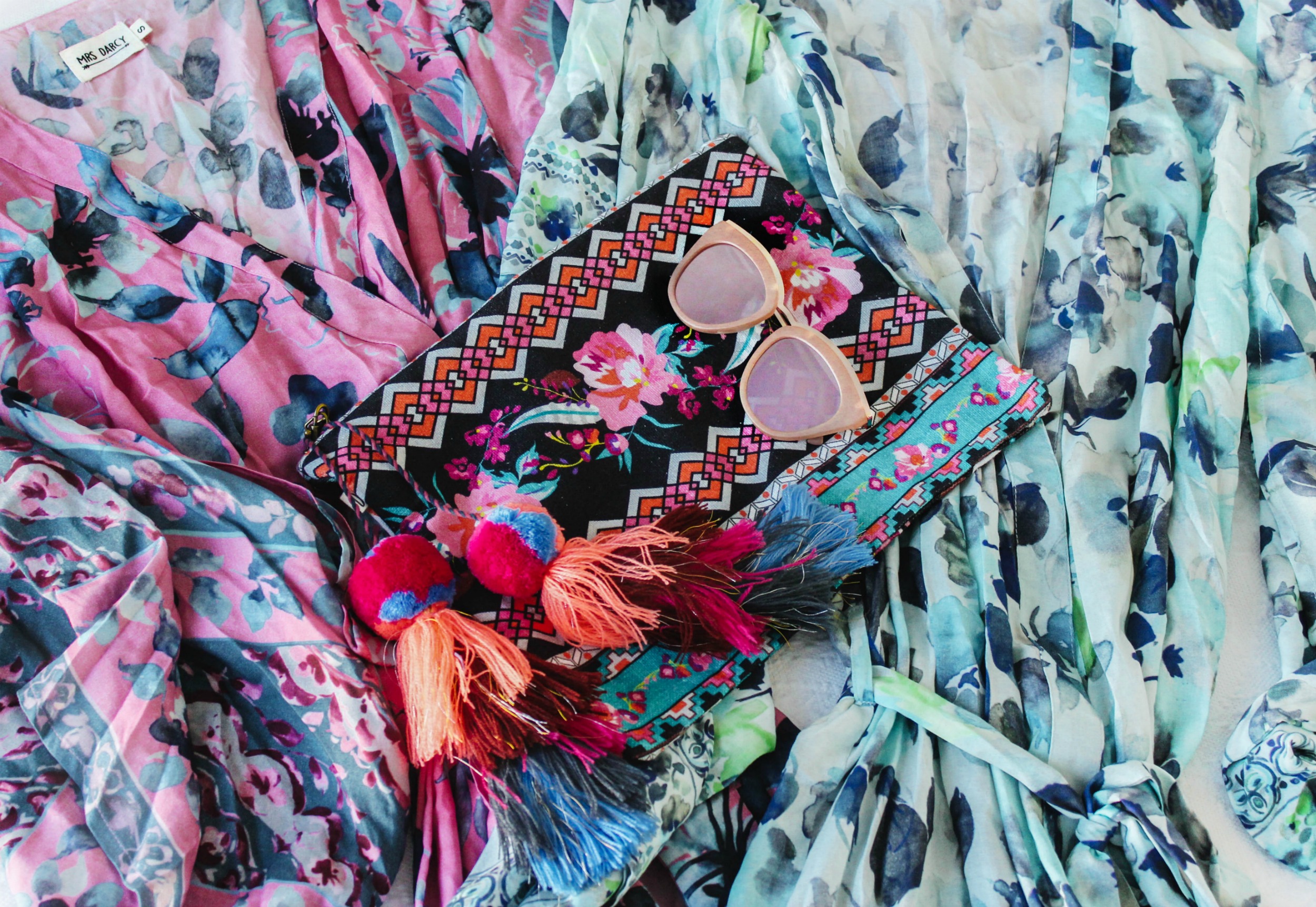 Mrs Darcy Blue Lagoon & Romantic At Heart Kimonos: If there's one thing I automatically pack for a staycation or a lengthy stay, it's a kimono to drape over me as I get ready in the morning. You'll spot me wearing one of my Mrs Darcy kimonos as I indulge in a leisurely breakfast (of french pastries and macarons), overlooking my Parisian balcony.
Mrs Darcy Nightime Bloom Clutch: Evenings out call for a more playful accessory and what better way to say FABULOUS then with this exotic Mrs Darcy Clutch. The quickest way to my heart (and credit card)? Include tassels. Check!
Feather & Noise Montana Dress: You are never ready for a European adventure, unless you have packed a little stripe dress into your suitcase. This adorable number is new season stock from the gorgeous E-boutique Feather & Noise. What I love about this piece is the relaxed fit – I'll certainly need it to mask the hundred croissants I plan to devour.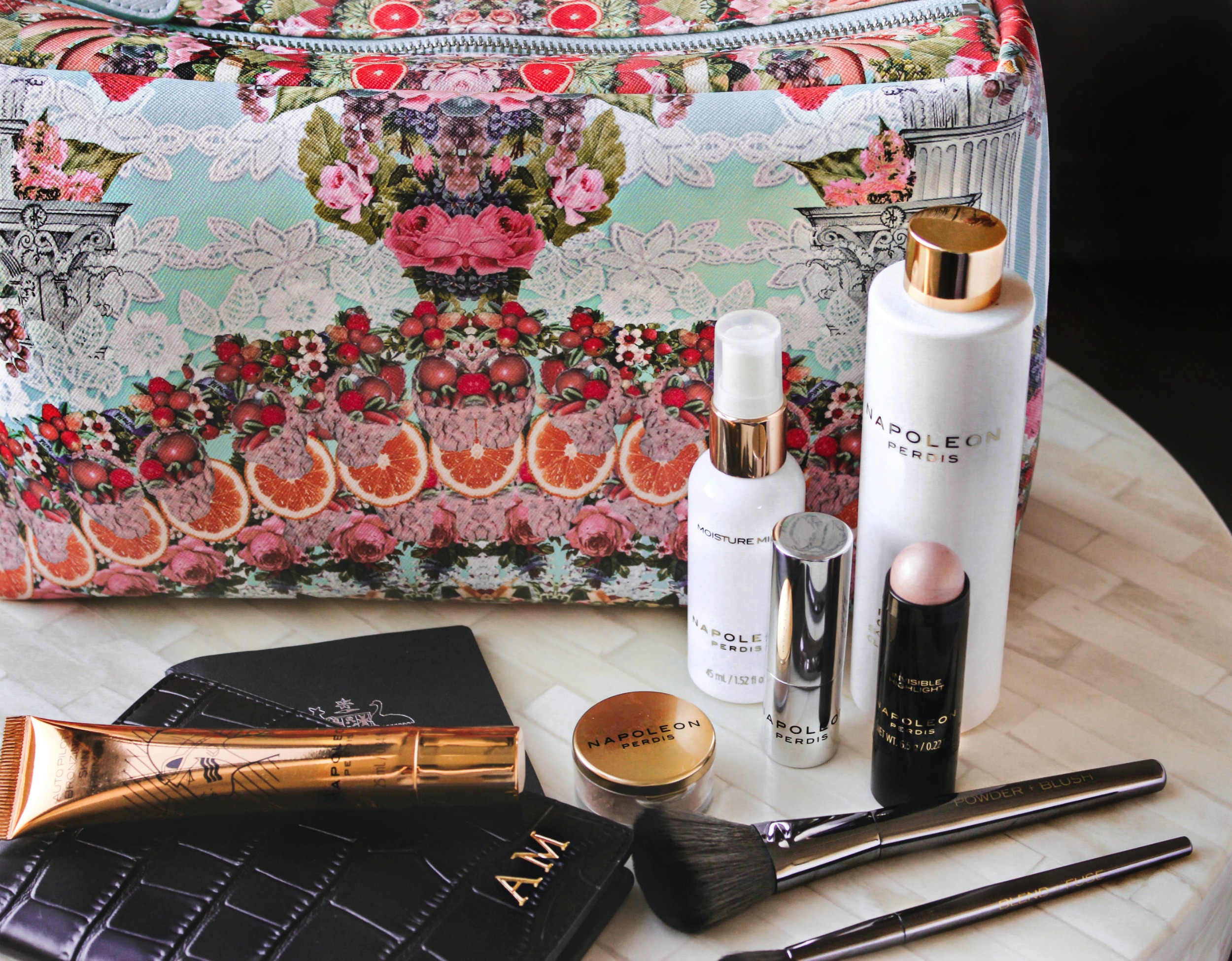 Camilla Makeup Bag (similar style here): If you already thought I was extra, then my Camilla cosmetic case will certainly reaffirm this title, as it's just so fancy for a makeup bag. But when you've got precious cargo (ie, 50 shimmer pots) on the move, you too will want nothing but the best.
Napoleon Perdis Makeup: There's no denying I have an affinity for Napoleon Perdis makeup, with the exception of a few products, it's all I wear of a day. Having to minimise my makeup routine for the necessity of travelling, I have selected a few products that will keep my skin looking dewy and hydrated (Auto Pilot Bronzing Primer, Moisture Mist), with a natural summer glow (Loose Eye Dust in Star Light, Invisible Highlight).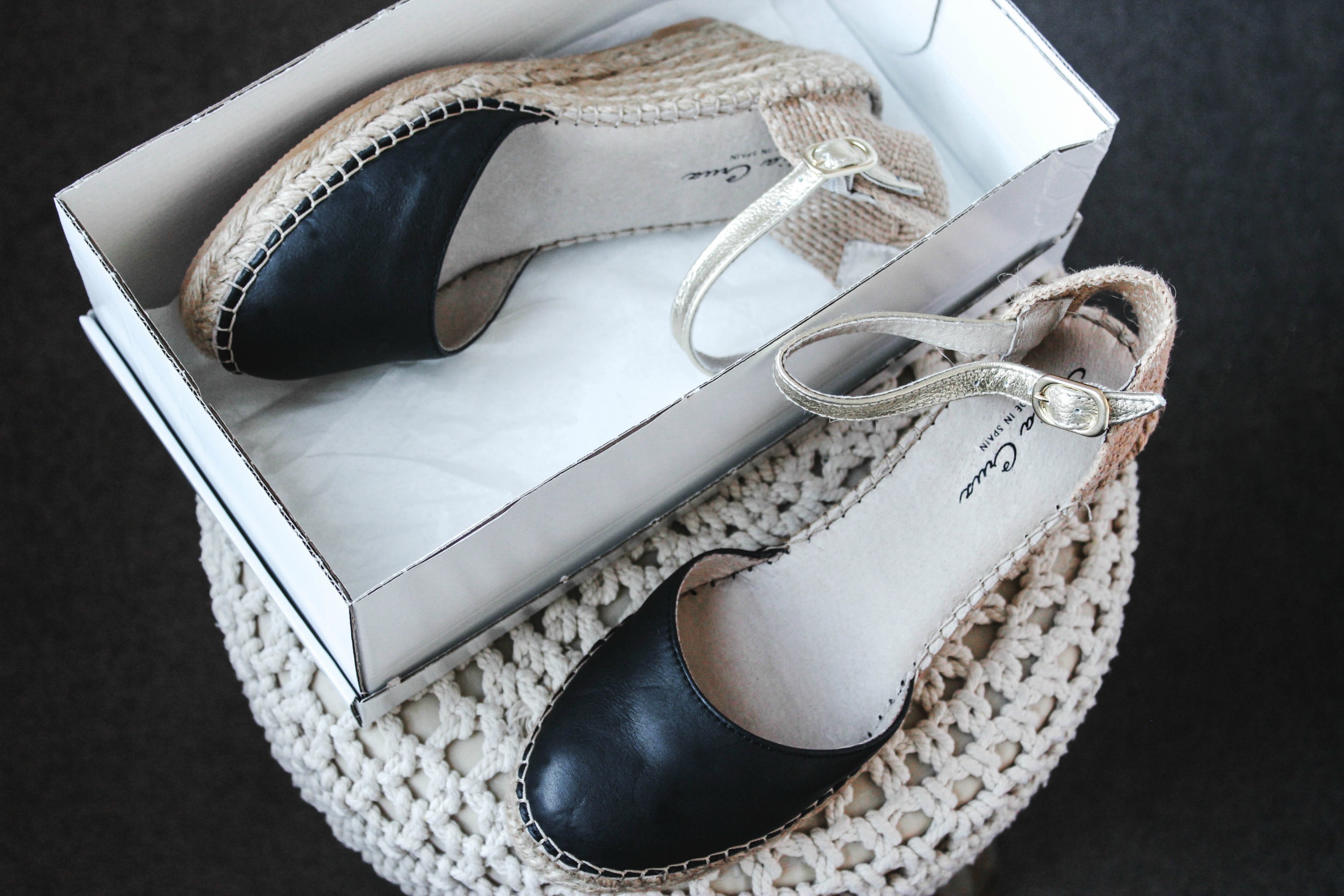 Sofia Cruz Alivia SC Negro Velvet Espadrilles: I vowed that I wouldn't pack excessively this time round; ESSENTIALS only. Factoring in high tea at The Ritz, lunch at Sketch and evenings in Paree, a pair of espadrilles have become an essential, especially when considering the cobblestone surfaces throughout Europe. I just love this pair of Sofia Cruz Spanish Espadrilles, available from Style Tread, as they combine casual with chic, seen through metallic detailing in the ankle strap.
What travel must-haves do you find yourself packing for a stylish getaway? Please leave me your tips and tricks for remaining stylish in a suitcase in the comments below!
Proudly Partnering with Topdeck Travel
---