Elevate Denim To Date Night Chic
Friday, July 20th, 2018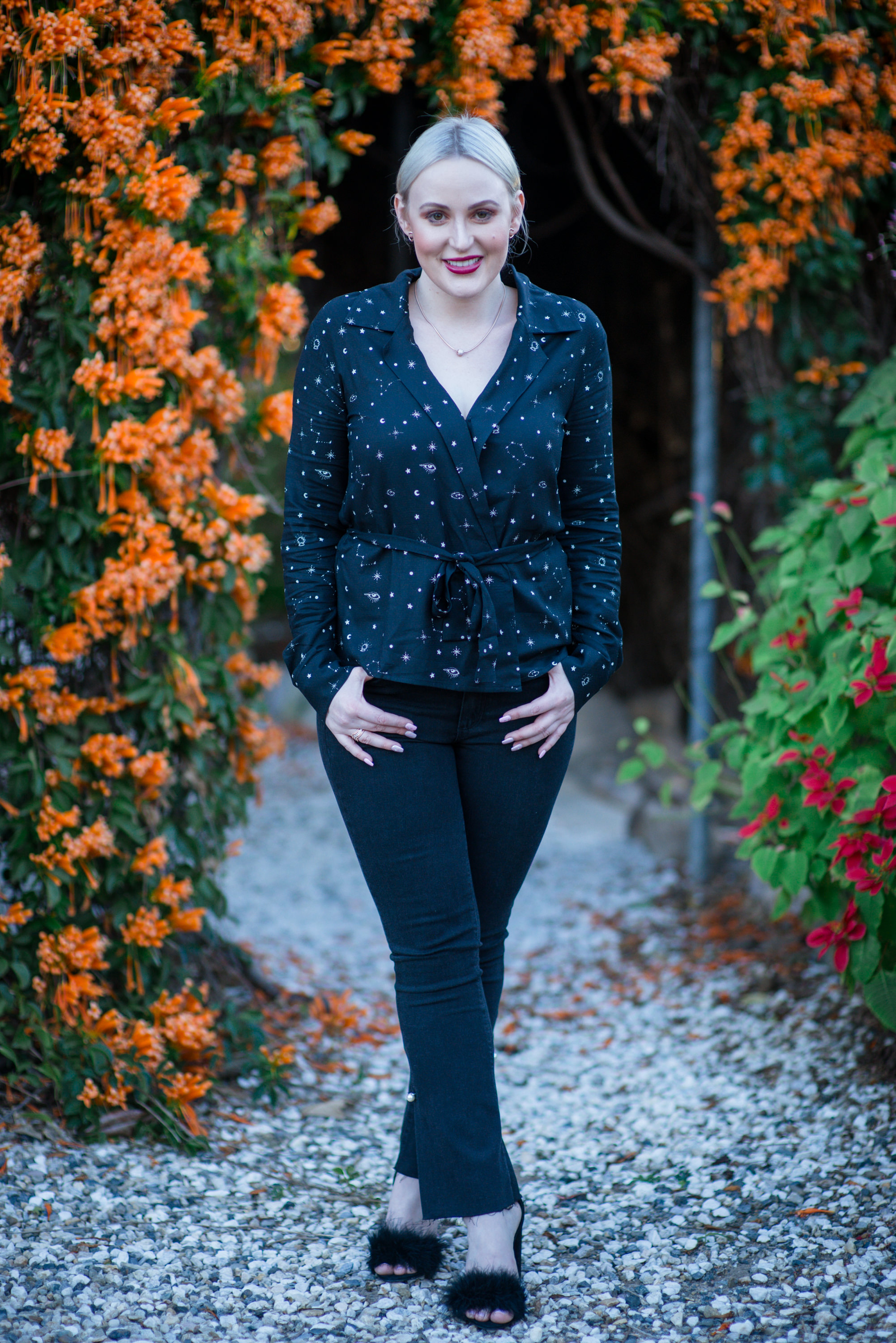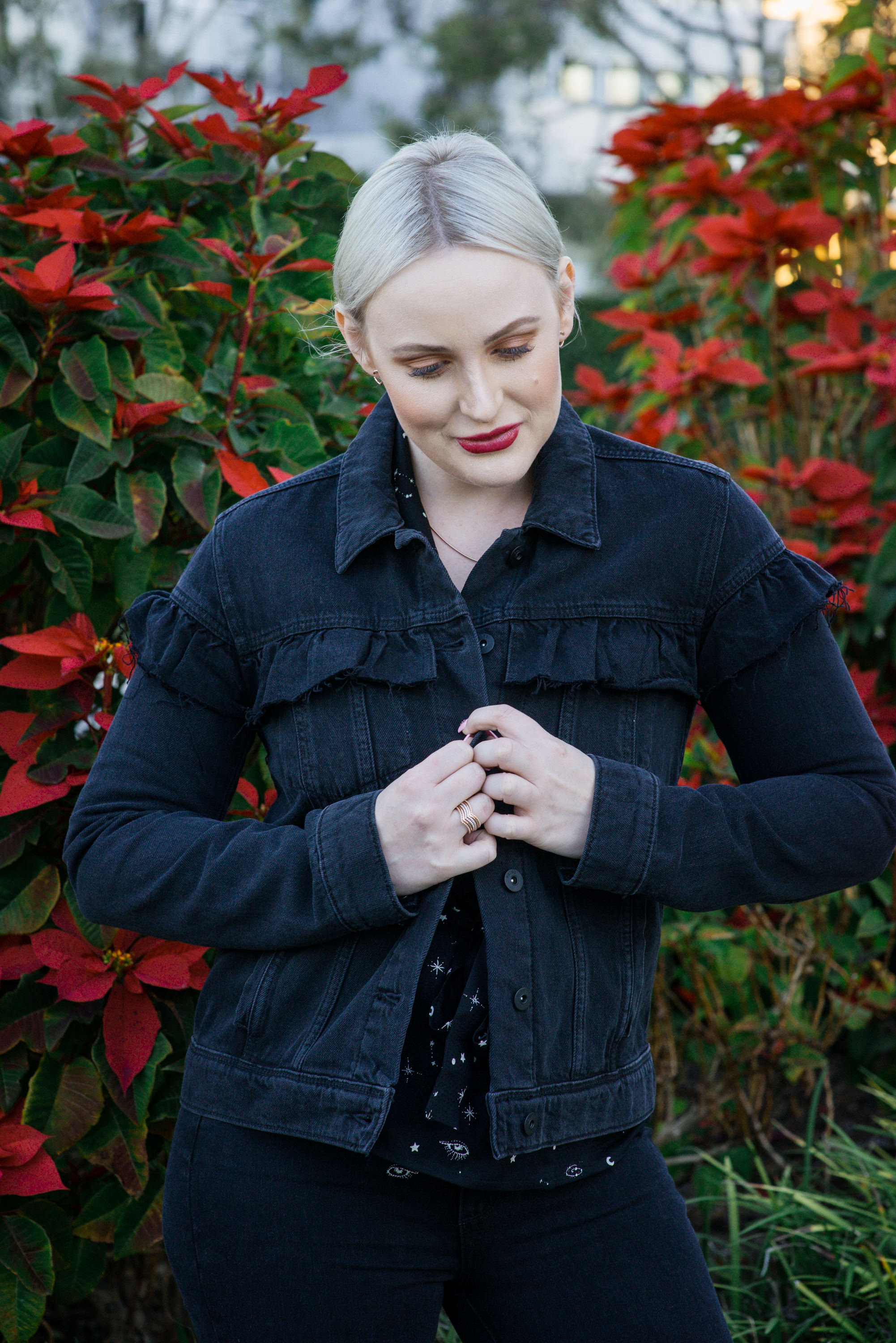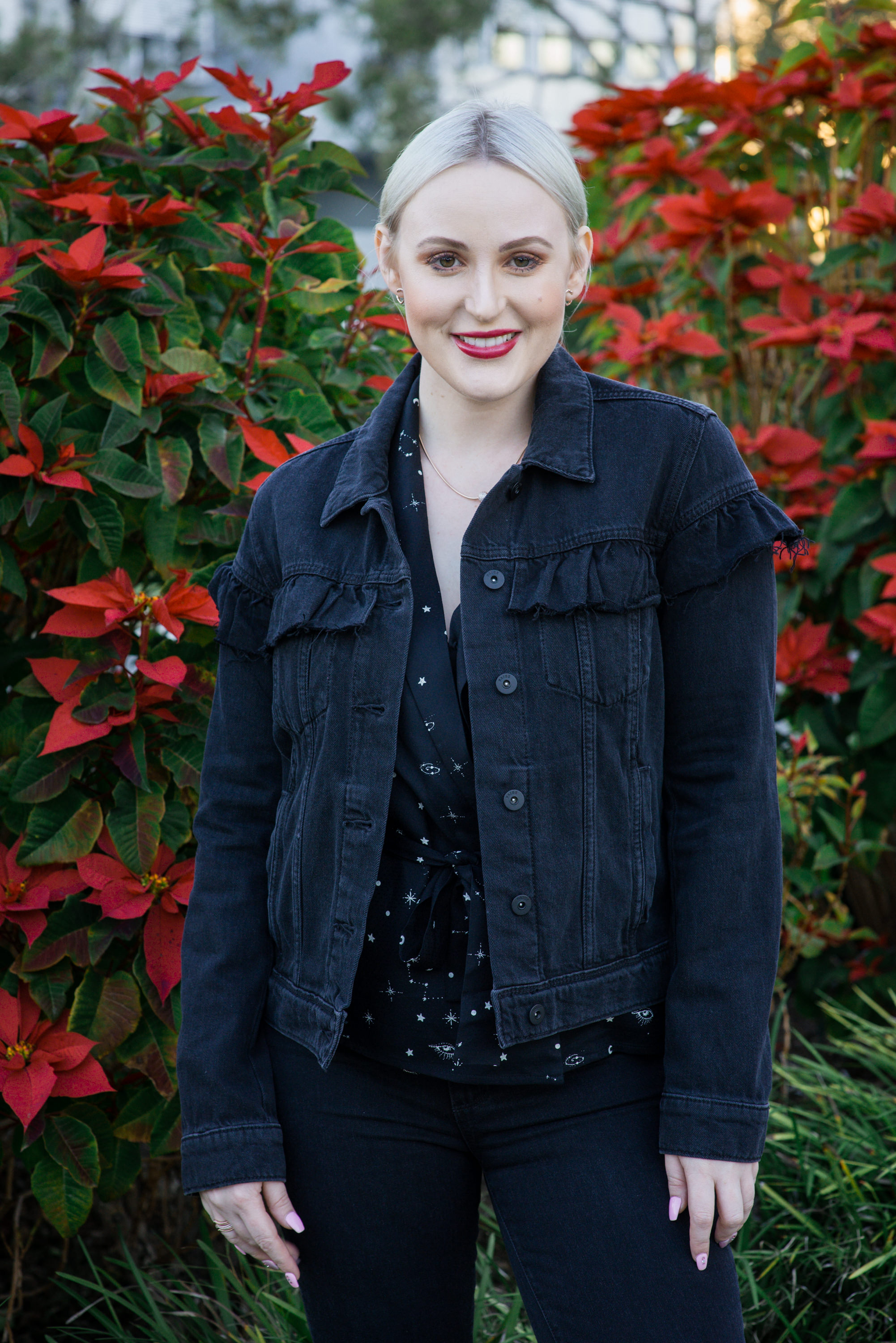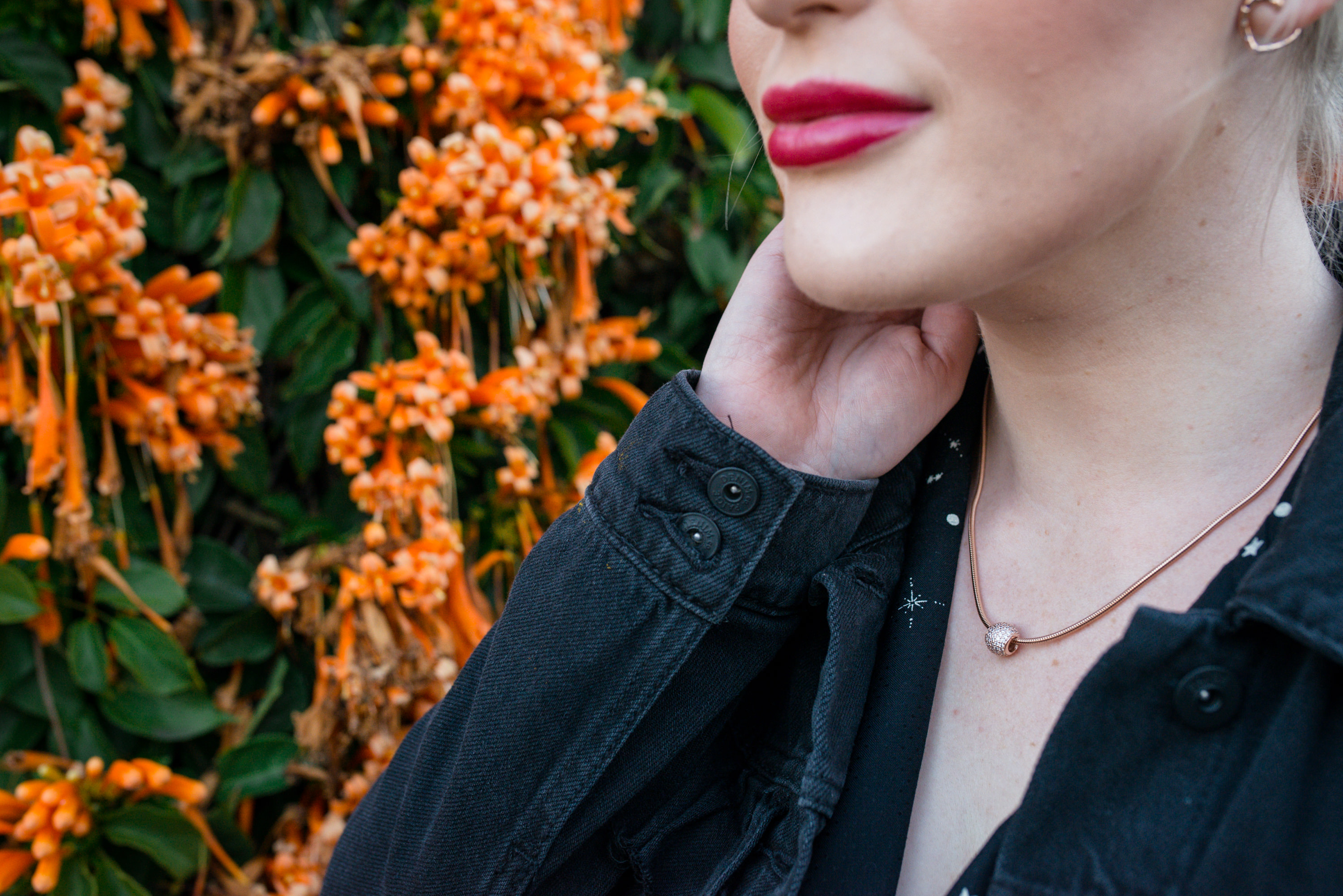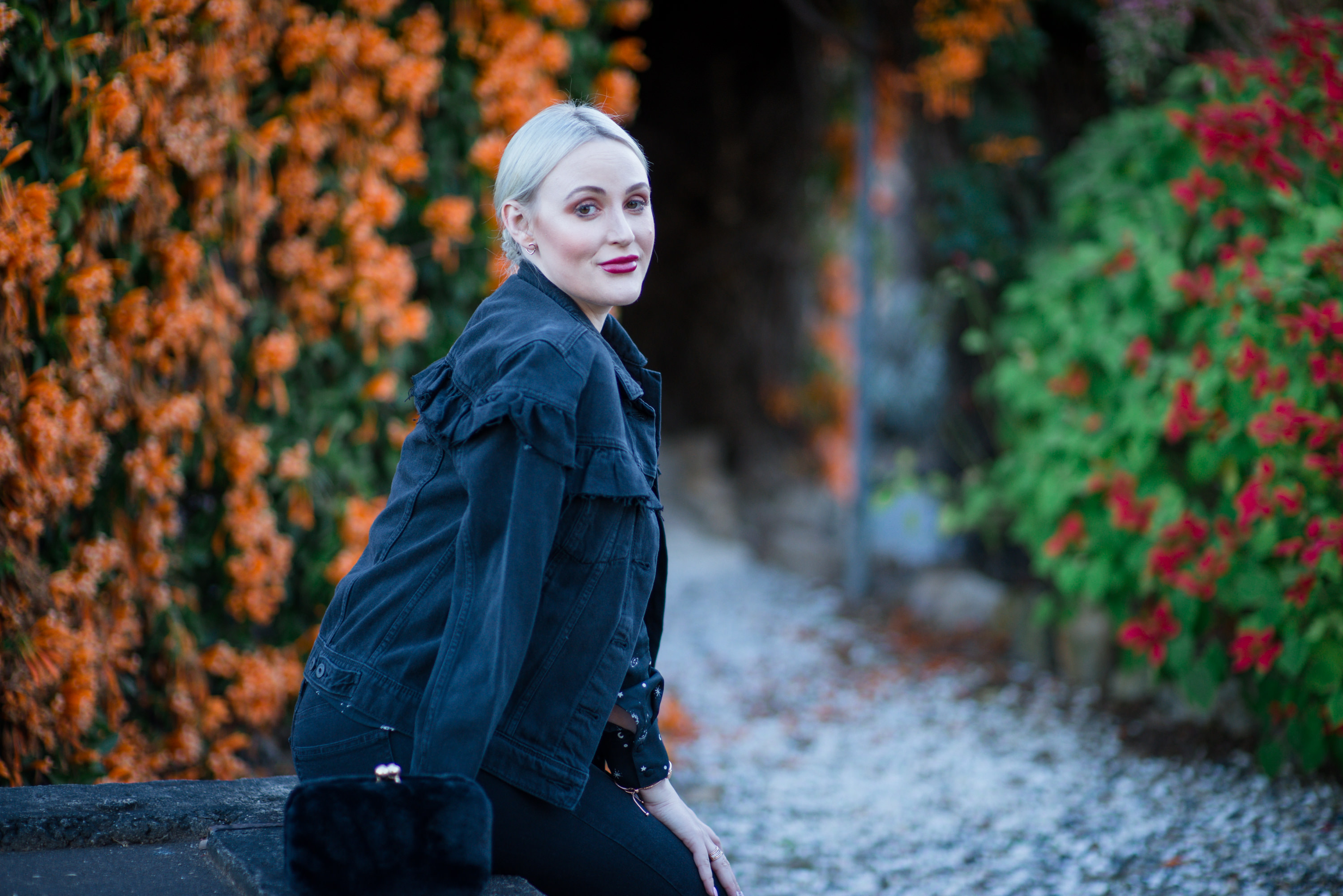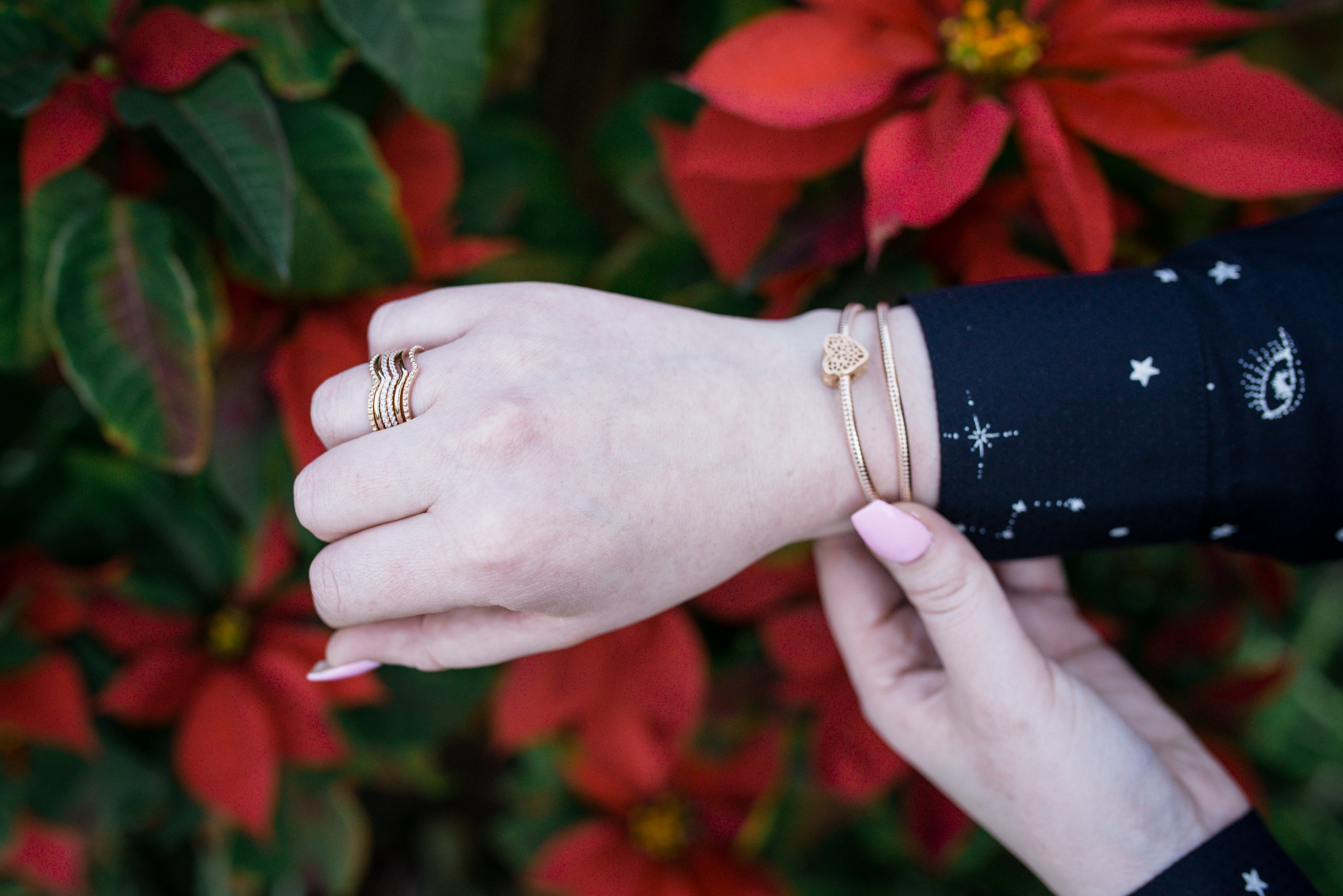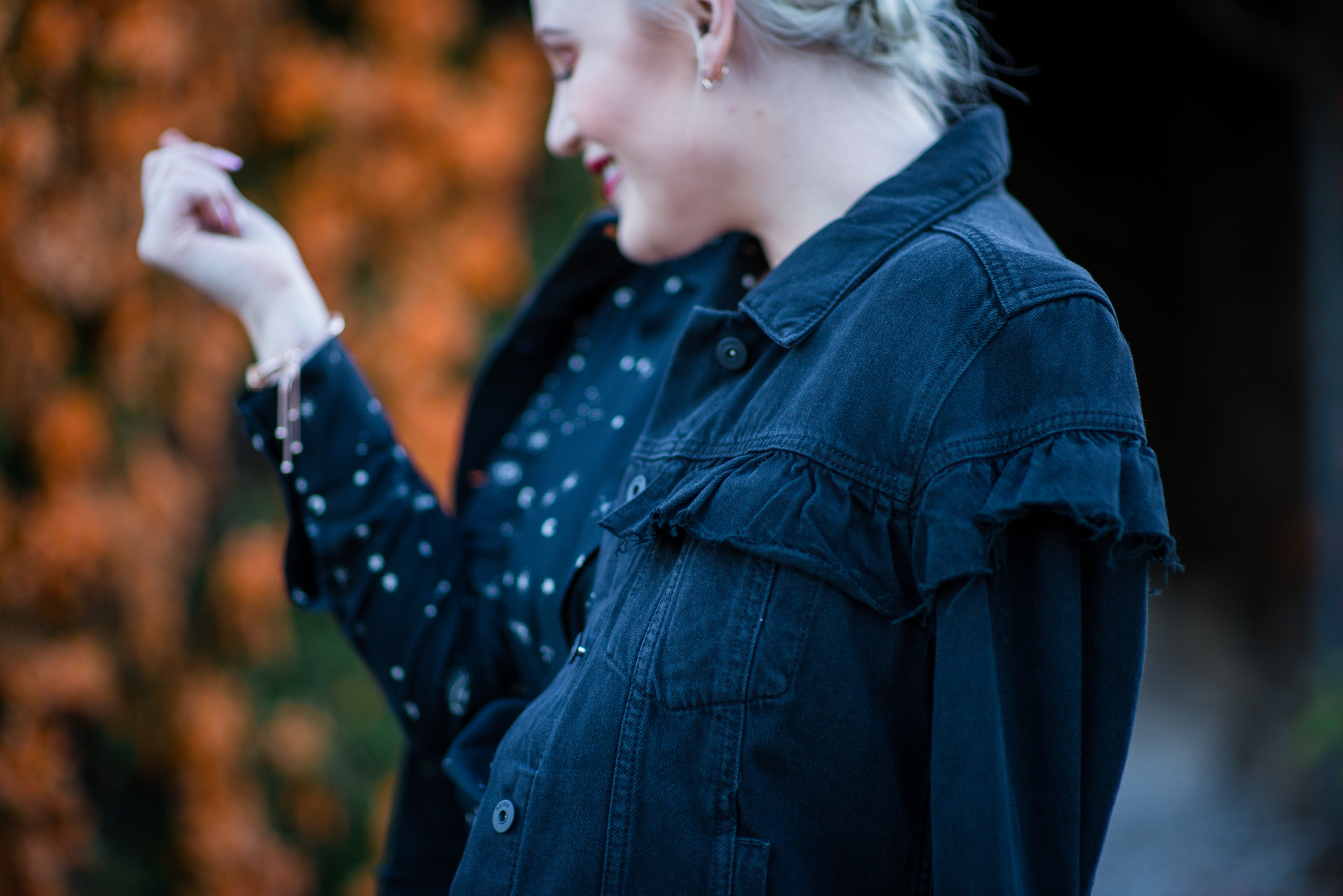 Paige Colette Crop Flare Jean; Paige Romana Blouse; Paige Ruffle Heidi Jacket; Pandora Rose Essence Necklace, Rose Wish Bone Ring Stack, Rose Bright Heart Hoops, Rose Moments Sliding Bracelet; Steve Madden Heels (similar style here).
I'm swapping the LBD this date night and instead styling a very sophisticated denim combo, courtesy of my friends at Order Of Style. Not just for daywear, I'm sharing my top tips to Elevating Denim To Date Night Chic with Paige Denim. Read on ladies.
1. Start with a flattering style of jeans, such as slim fit or straight, in a dark wash. I am obsessed with the Paige Colette Crop Flare as they feature a comfortable high waist, stretched denim fabric and adorned with pearl cufflinks. Still quite polished, this pair would not be out of place in a trendy restaurant or would still be practical enough for a game of mini golf with the beau.
2. Style with a seductive neckline. It doesn't have to be anything too plunging (trust me, that's not my style) but the relaxed draping seen in this Paige Romana Blouse wrap top, creates a beautiful visual against the jeans.  Not to mention, the celestial print adds a little character to the look, perfect for a first date.
3. Keep accessories luxe, yet minimal. Stray from gaudy statement earrings and large rings (trust me, these are a nuisance when it comes to sneaky hand holding) and instead opt for fine, delicate pieces in a rose gold hue. I'm loving Pandora's Rose Collection which features many dainty pieces to suit any budget.
4. Sling a jacket over those shoulders to avoid any nervous chills (yes, they are a thing). A denim jacket never goes astray and like the rest of your ensemble, I recommend a dark wash. The Paige Ruffle Heidi Jacket is the perfect accompaniment to any outfit, being both bold and chic at the same time, with it's feminine ruffle feature and silver hardware.
Do you have any tips and tricks to laying date night denim? I'de love to hear your thoughts in the comments below!
Photography by Erin Smith Photography
---