Style Trend: The Ivory Jumpsuit
Sunday, October 11th, 2015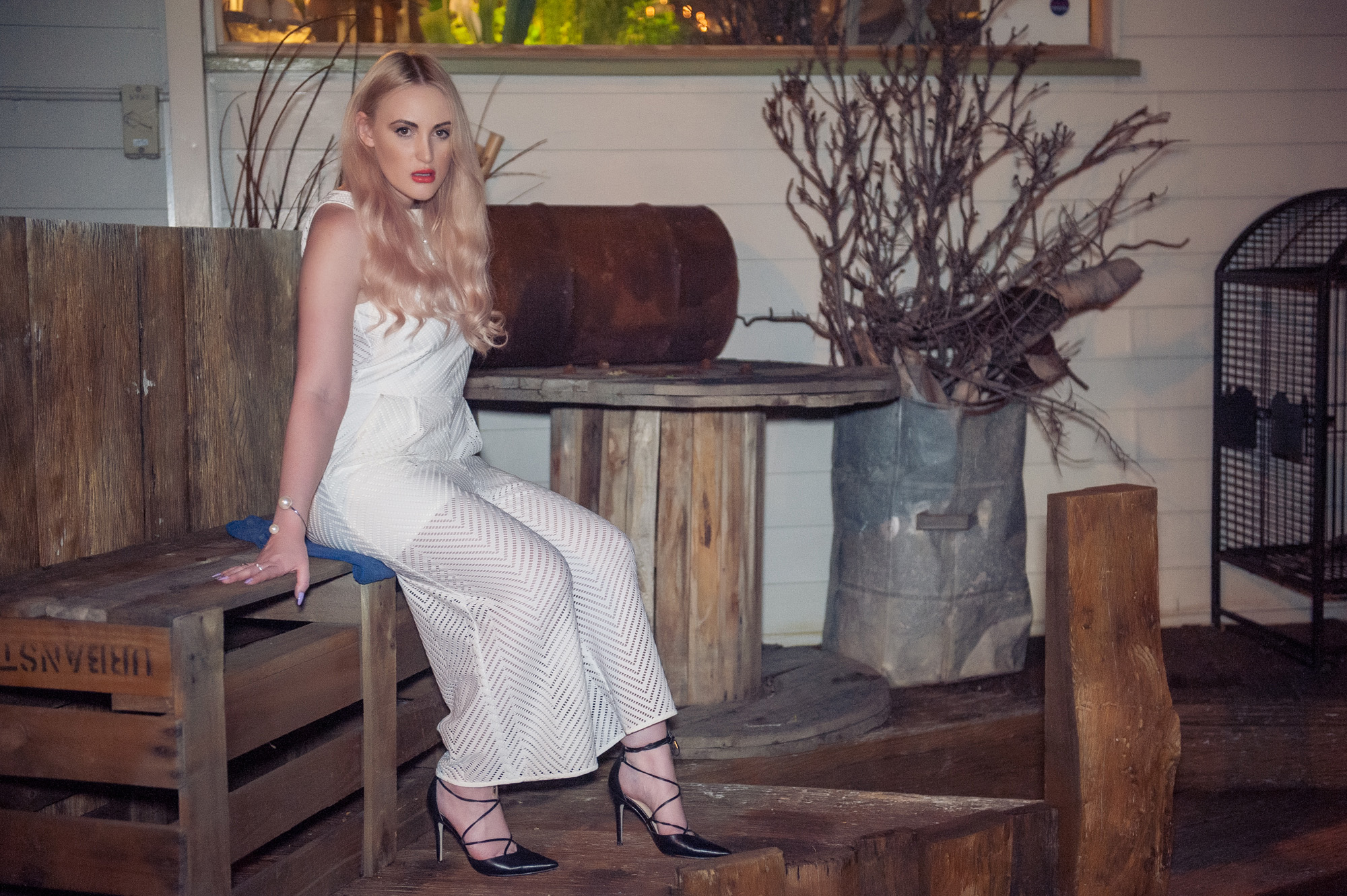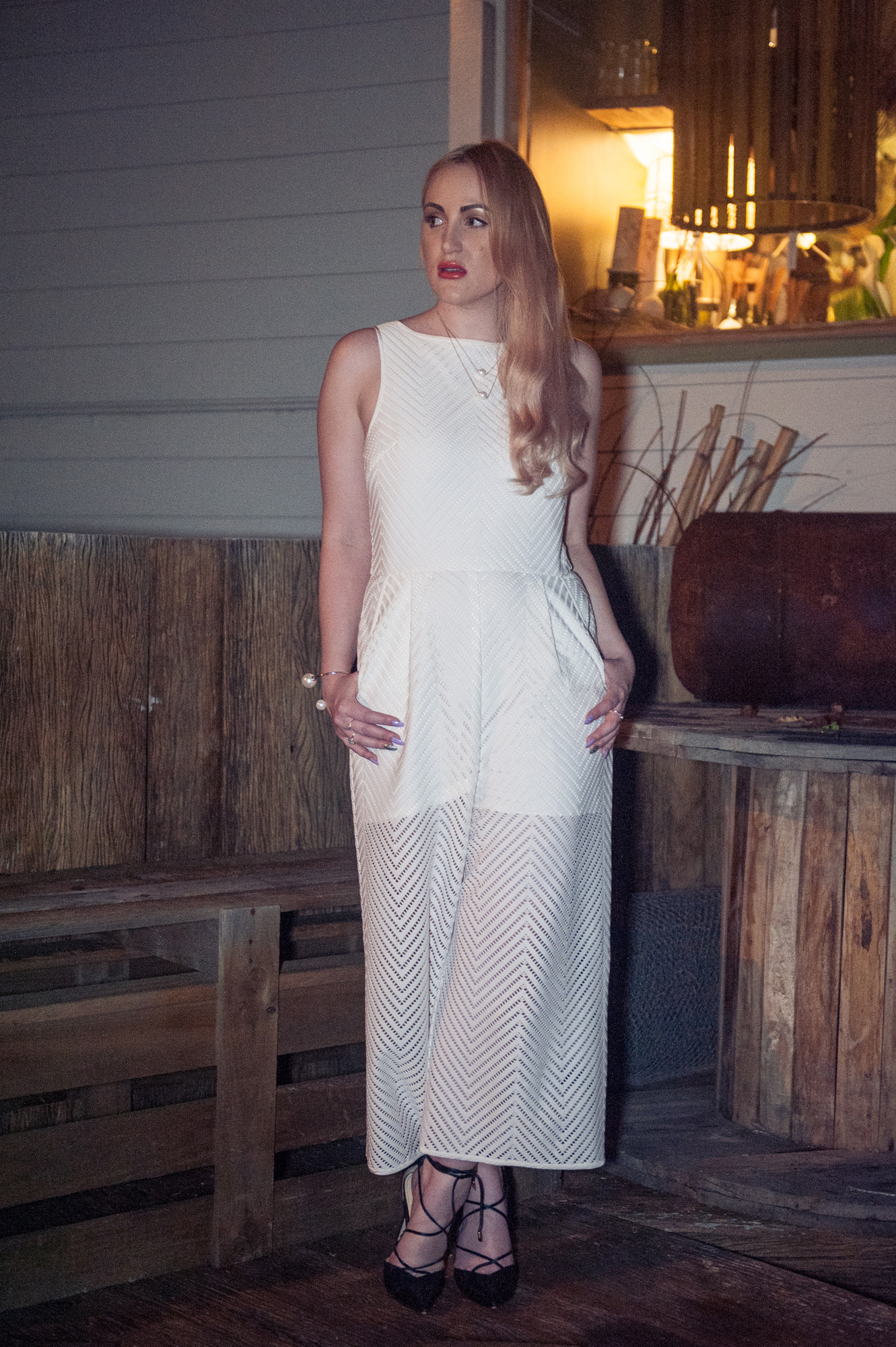 Tibi Blanca Lace Jumpsuit (available at Shopbop), Wittner Rover Heels, Amber Sceats Double Pearl Necklace (available at Tyson & Peppa), Tyson & Peppa Double Pearl Cuff (similar style here), Pandora Crystallised Floral Ring, Pandora Luminous Leaves Pearl & Silver Ring.
Making it's first appearance at the Mercedes-Benz Fashion Festival this year, this Tibi Blanca Lace Jumpsuit has been on high rotation this spring, quickly becoming one of my favourite pieces to wear. What instantly drew me to this jumpsuit was the geometric style lace patterning, that features a partially lined bodice and shorts. With each wear I am reminded just how comfy this piece is, with it's wide-leg pant and adjustable, tie up back. But the best news of all, is that this jumpsuit is on sale as we speak, so head on over to Shopbop tout suite!
When styling a jumpsuit, I always recommend heels over flats to help elongate the legs. I know I've blogged these babies a hundred times over, but that's only because I'm living in these Wittner Rover Heels. Last I checked there's nothing wrong with a girl who loves her staple black stilettos.
Totally spoilt for jewellery, I've collected some new shiny pieces from Pandora's Magnificent Kingdom collection, with each piece completely magical, feminine and fabulous. You'll see I'm sporting some serious finger bling, wearing the Crystallised Floral Ring and two of the Luminous Leaves Pearl & Silver Ring. You may recognise the double drop Amber Sceats pearl necklace I'm wearing, which is complemented by a pearl cuff, both of which were gifted to me by the lovely Josh of Tyson & Peppa.
With a full bodied curl and a pop of coral lippy, I'm ready to stand out in the dark, don't stop me now x
SHOP THIS LOOK:

Photography by Erin Smith Photography
---