Stefan, Summer Totes & Sunsets!
Tuesday, December 22nd, 2015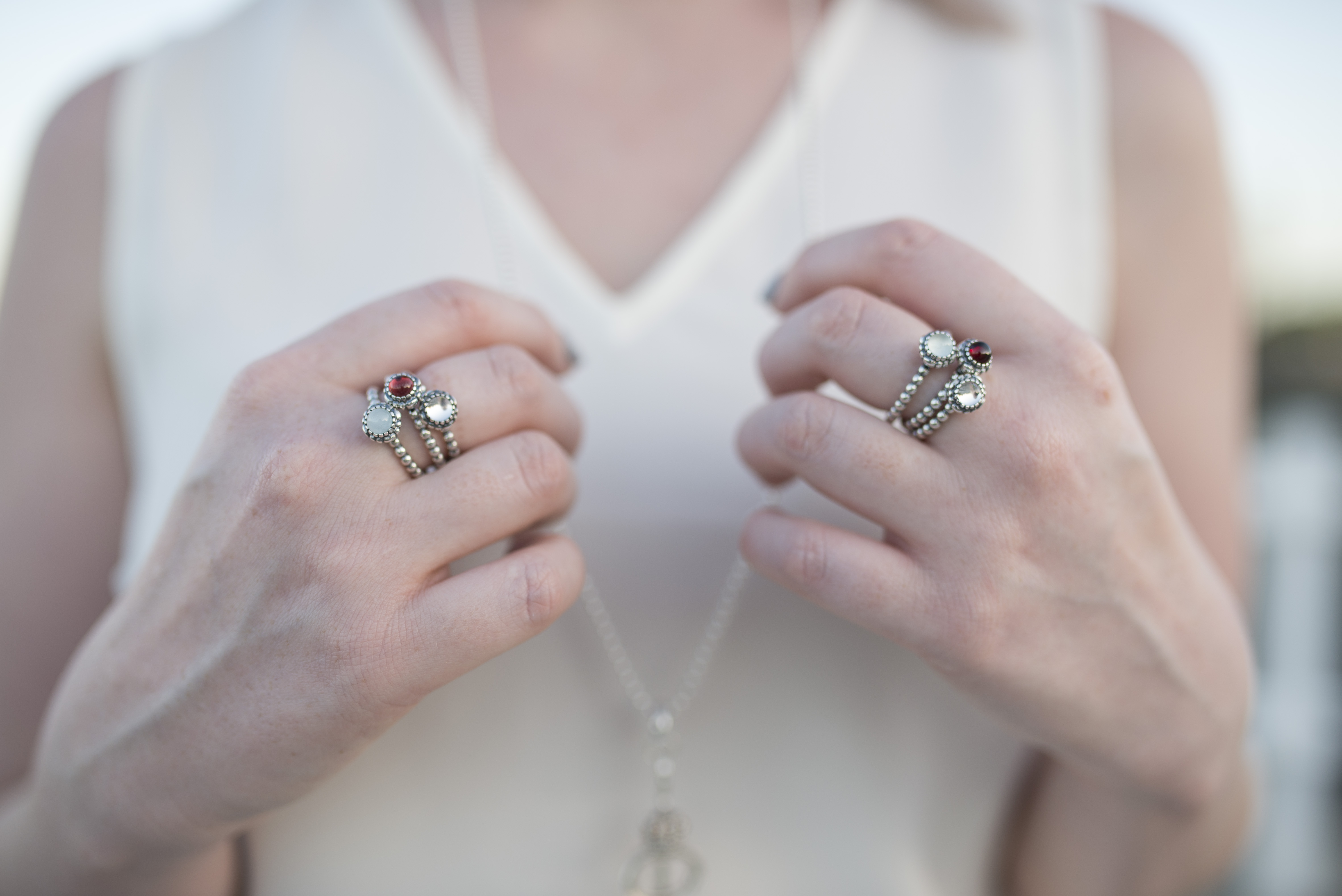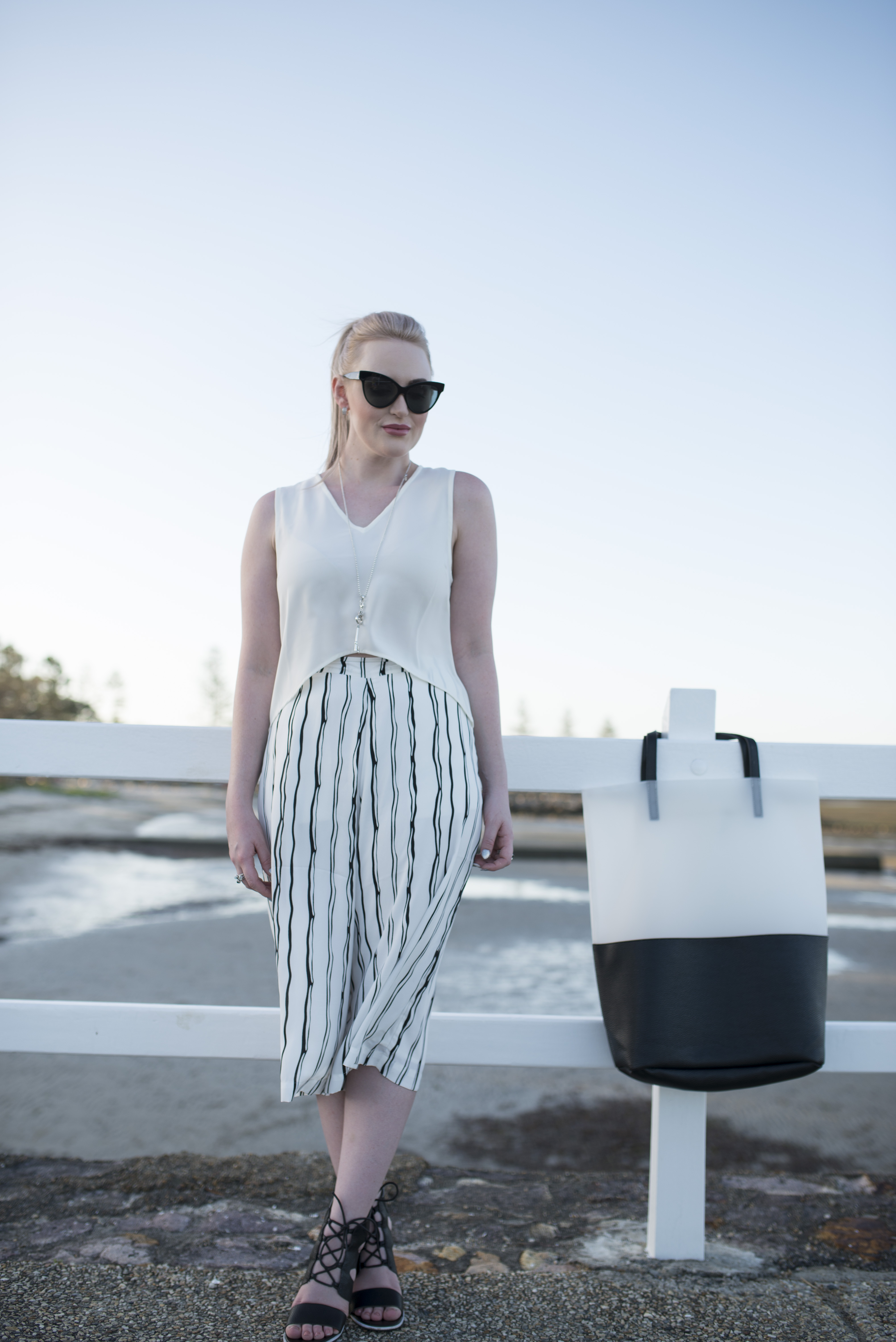 Lulu & Rose Fine Line Printed Culotte, Lulu & Rose Genoa Inverted Hem Top, Stefan Xmas Bag, Rubi Shoes Jamieson Lace Up Heels, Royal Aquamarine Hepburn Sunglasses, Pandora Aquamarine Birthstone Ring, Pandora Rock Crystal Birthstone Ring,  Pandora Garnet Birthstone Ring, Pandora Carnelian Birthstone Ring, Thomas Sabo Key Pendant (similar style here).
It's so easy to style a chic ensemble when you are working with a monochromatic colour palette. Lately I've been drawn to pieces that feature a black on white print, as they create a light and airy aesthetic. So naturally these high waisted, striped culottes have been on high rotation. Did I mention the vertical stripe creates the illusion of longer legs? #instantpins for the win! Teaming with an asymmetrical top in the same tonal colour, I'm vibing effortless with relaxed structure, lightweight and breathable fabrics and killer accessories.
Speaking of killer accessories, I have been gifted the perfect tote for summer thanks to Stefan. With a two tone design and generous size, this bag is housing all my must-haves for summer – makeup, sunscreen, bikini and beach towel (for beach trips) and my current read (The Carrie Diaries). This fab tote is part of a Stefan Xmas Special, where you can fill it up with your favourite haircare products and take 50% off the total! Celebrate a season of healthy locks and fab hair by visiting your closest Stefan or shop online by clicking here!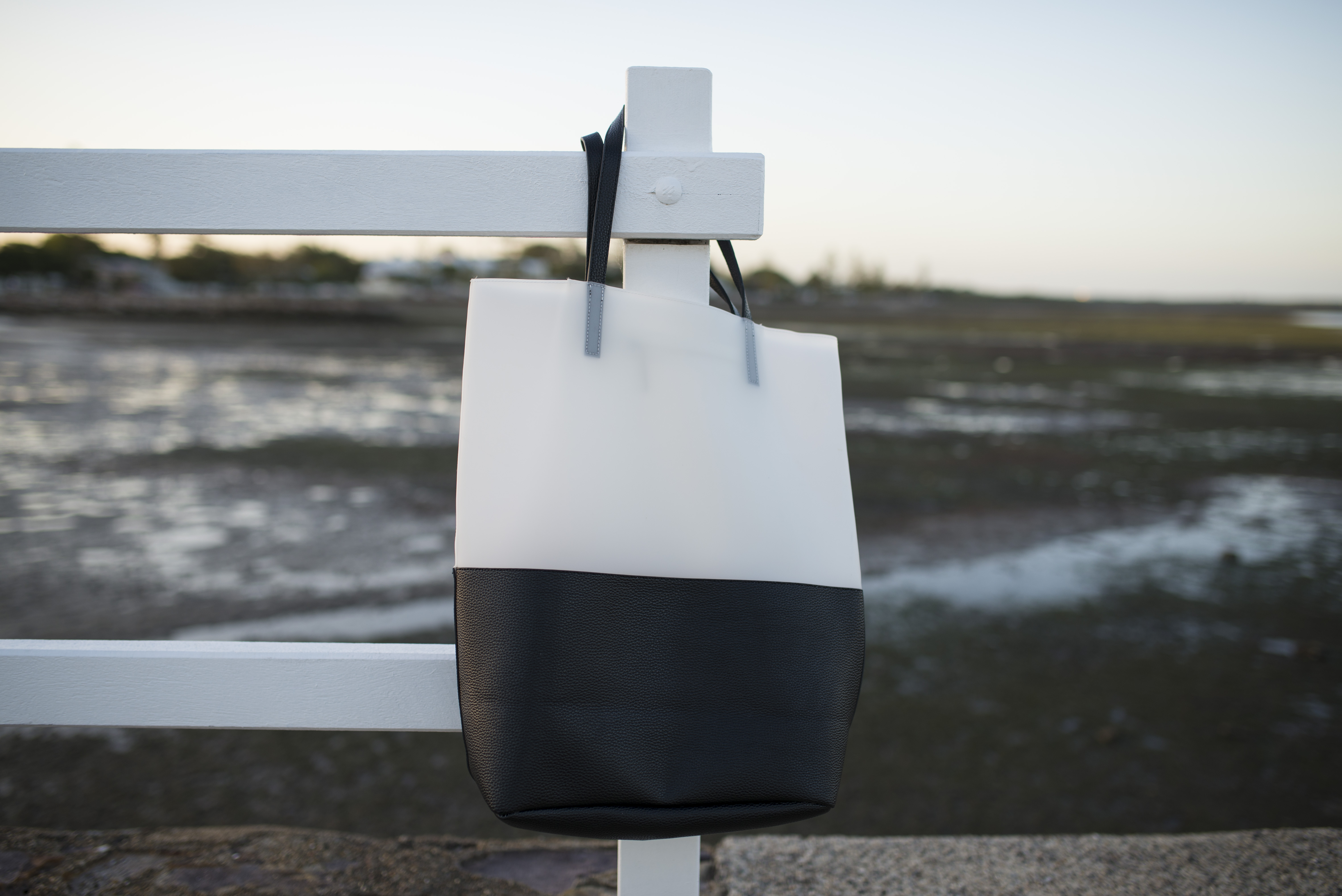 Now that I'm finished my christmas shopping, I'm taking some much needed down time, starting with a walk on the water front, followed by a casual dinner date with the girls. Since I'm taking in the sunset and salty air I thought it best to pop in my DAILIES TOTAL1 Water Gradient Disposable Contact Lenses for a little extra support this afternoon/evening. Allowing for longer wear, these lenses keep my eyes hydrated and itch free, giving me #morecontacttime from day to night! Curious to test out these lenses? Make sure you pop into your closest optometrist to discuss your trial, or visit morecontactime.com for more deets!
SHOP THIS LOOK:

Photography by Fallon Images
---