Slaying The Jumpsuit + Blazer Combo w / Feather + Noise
Monday, May 21st, 2018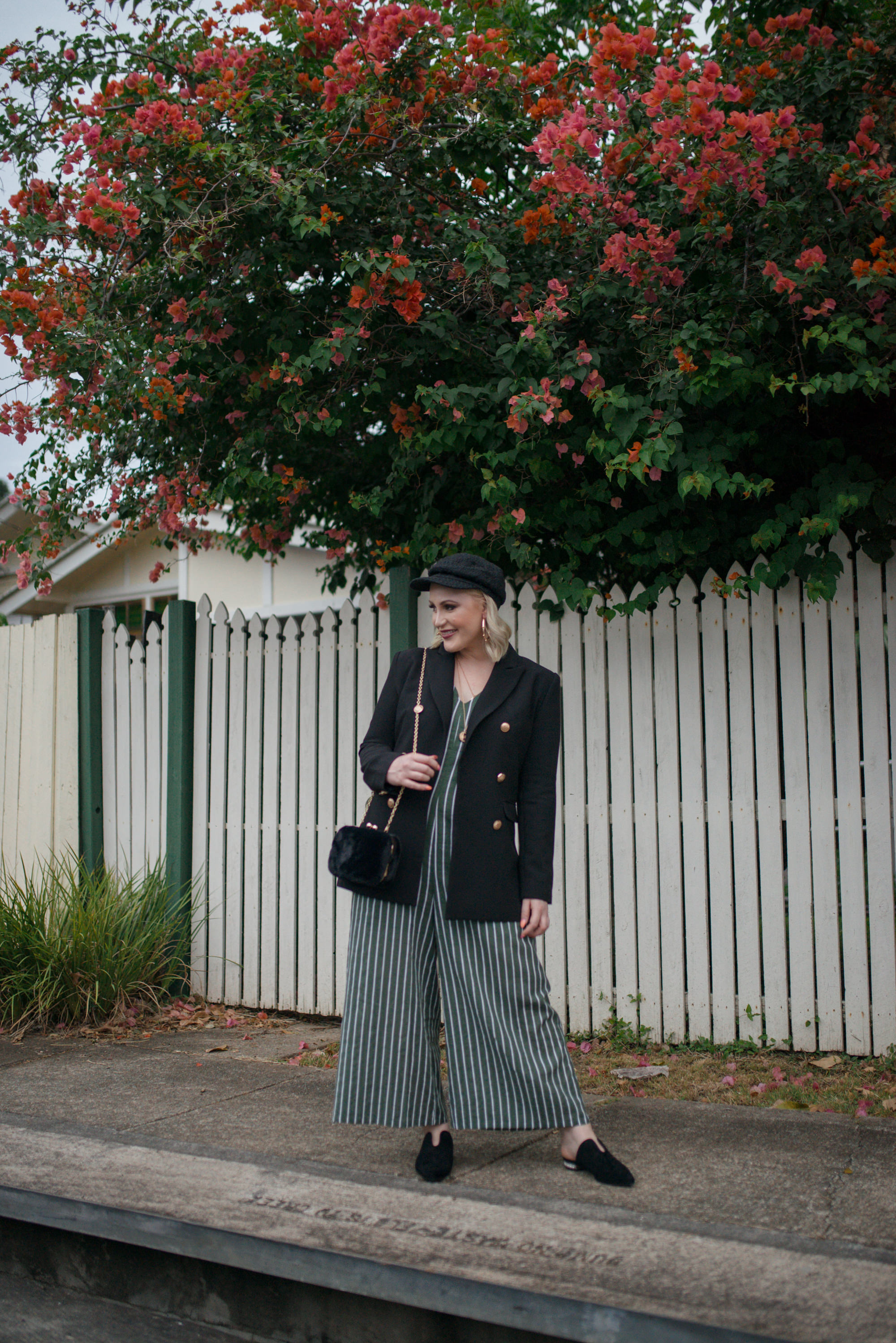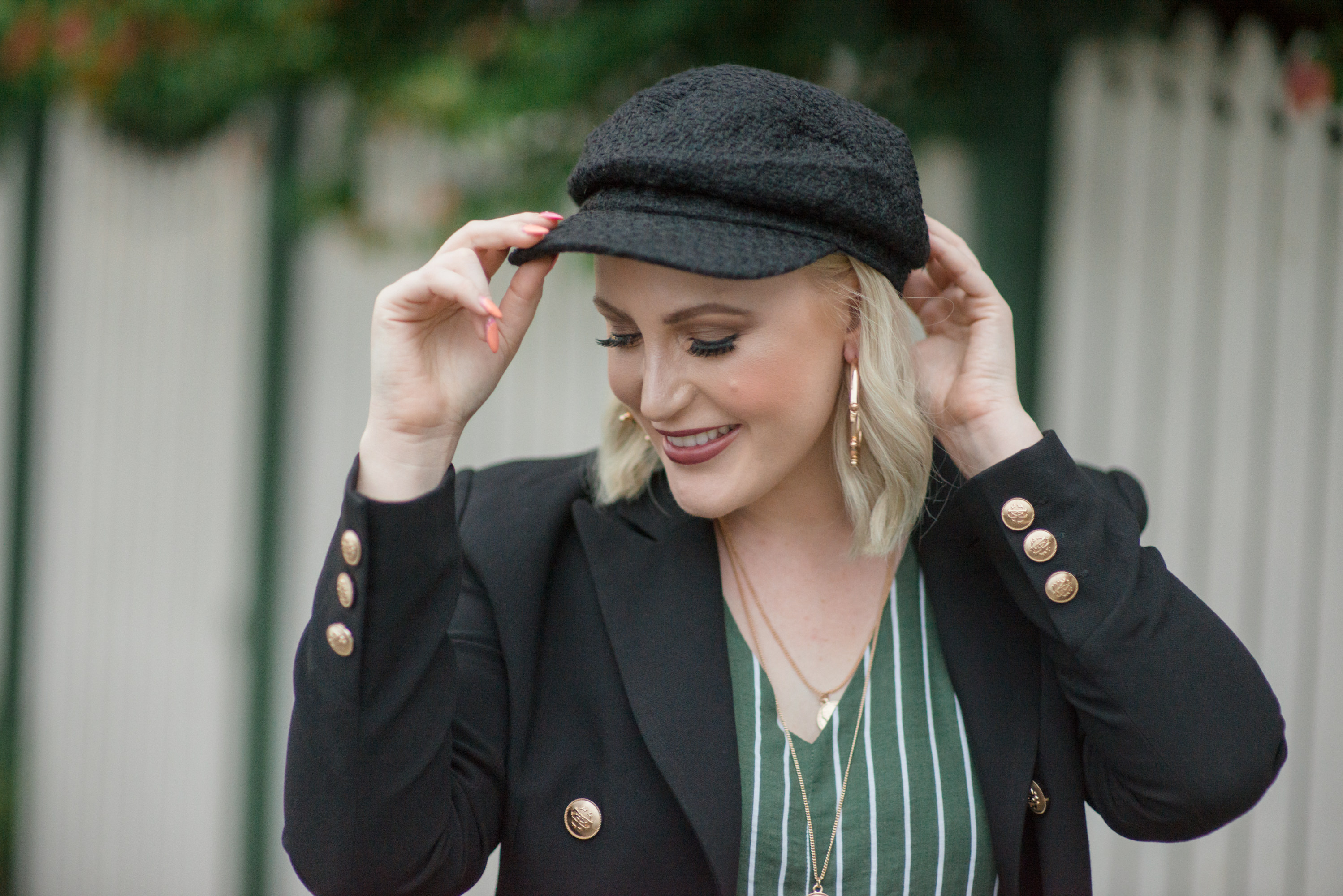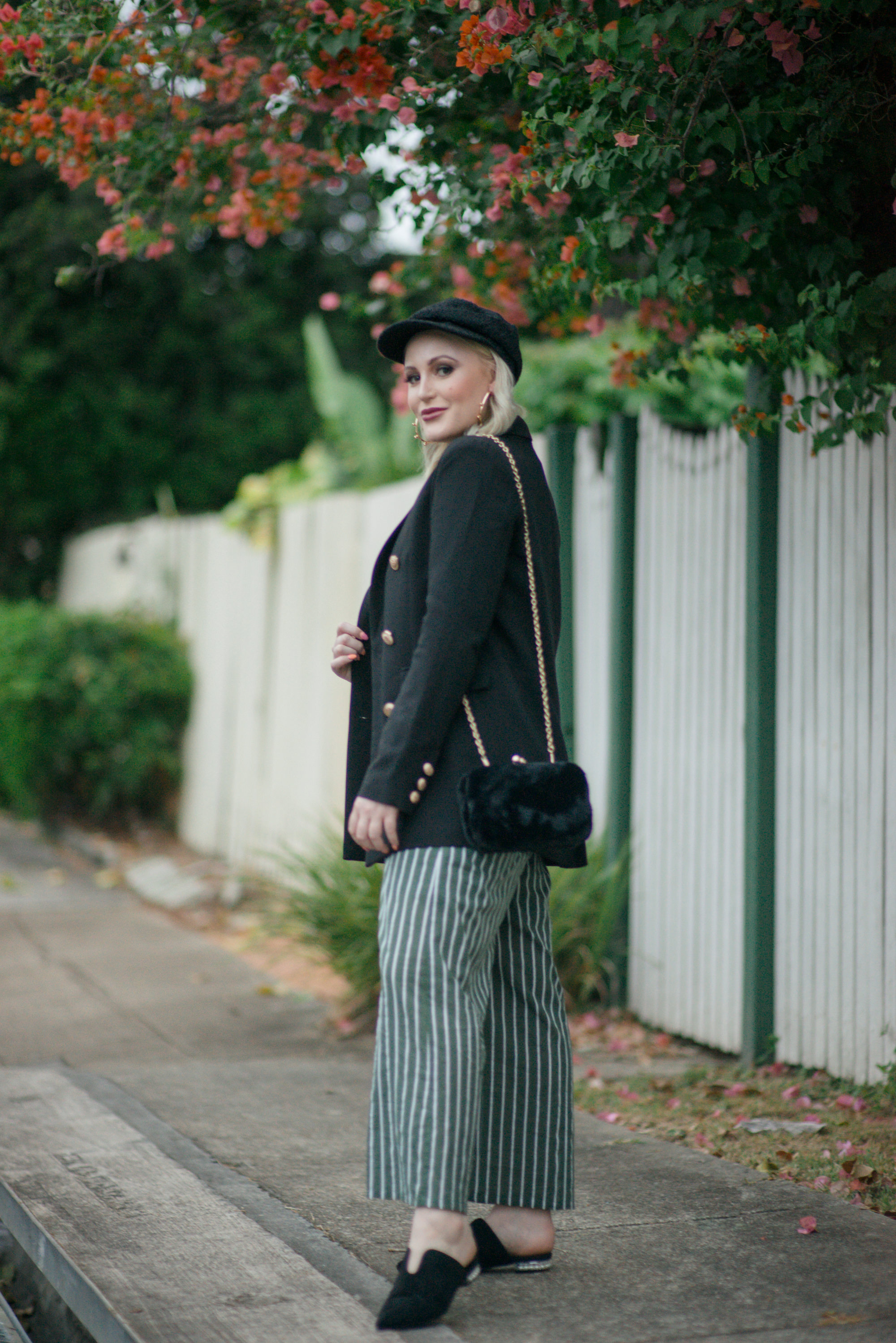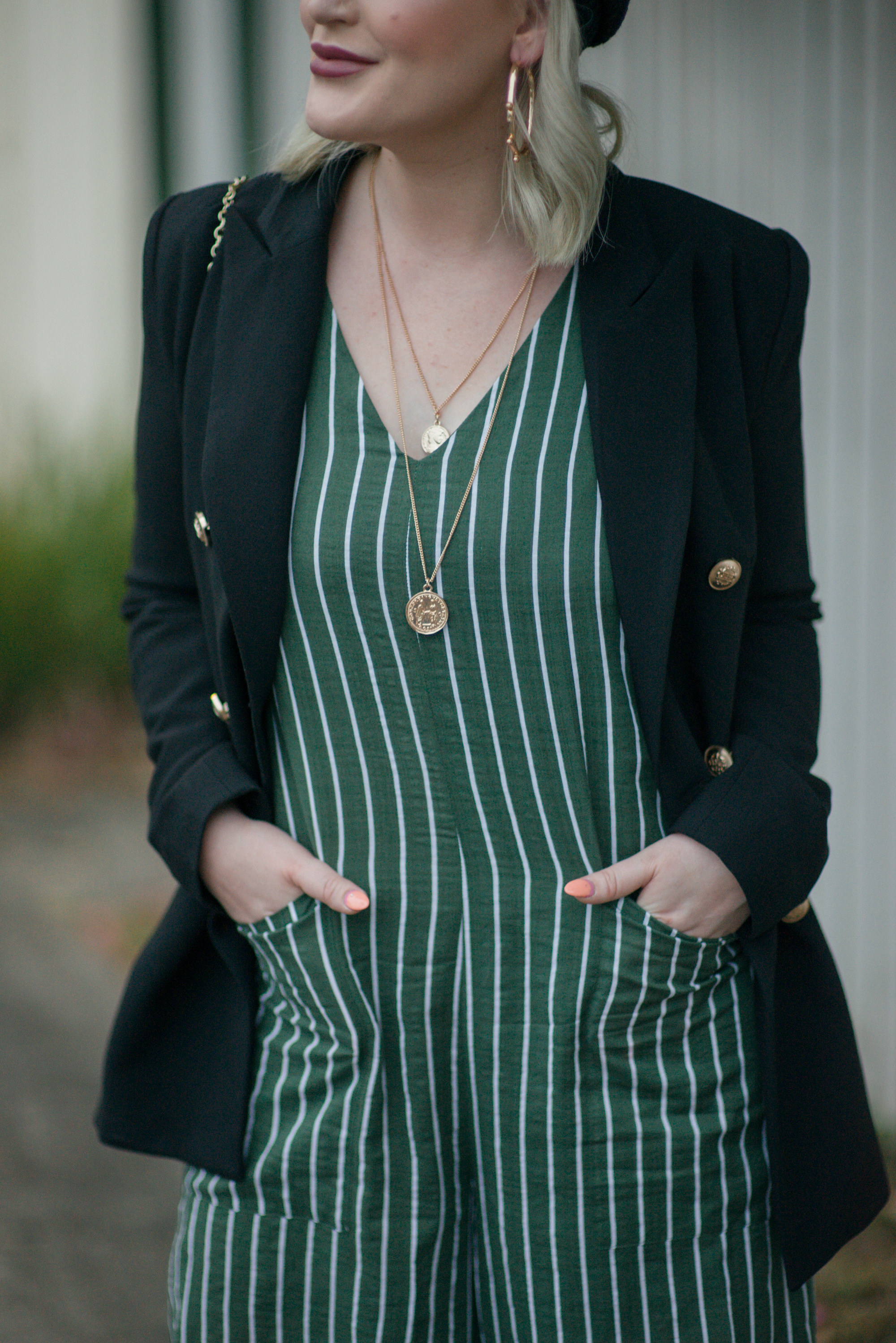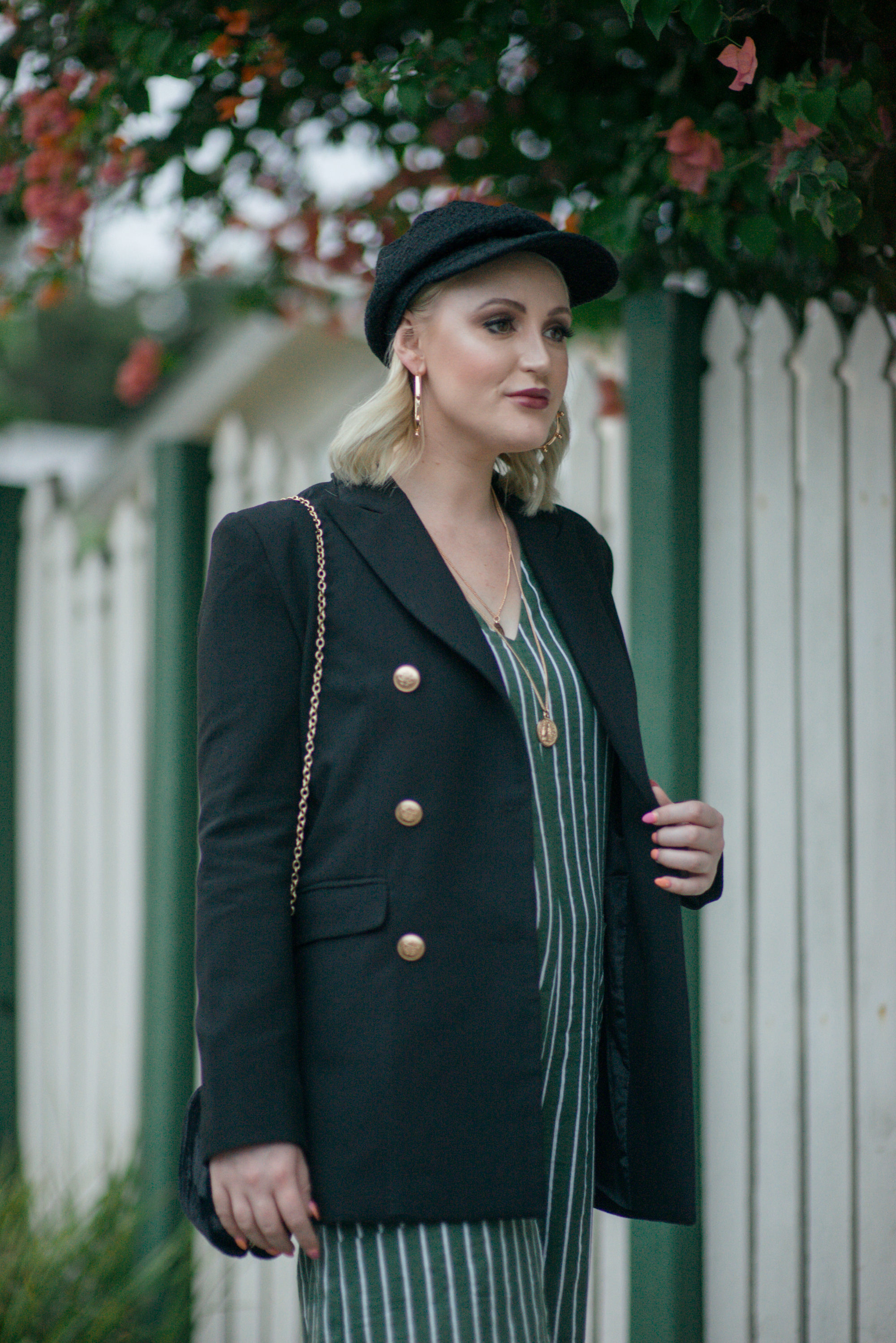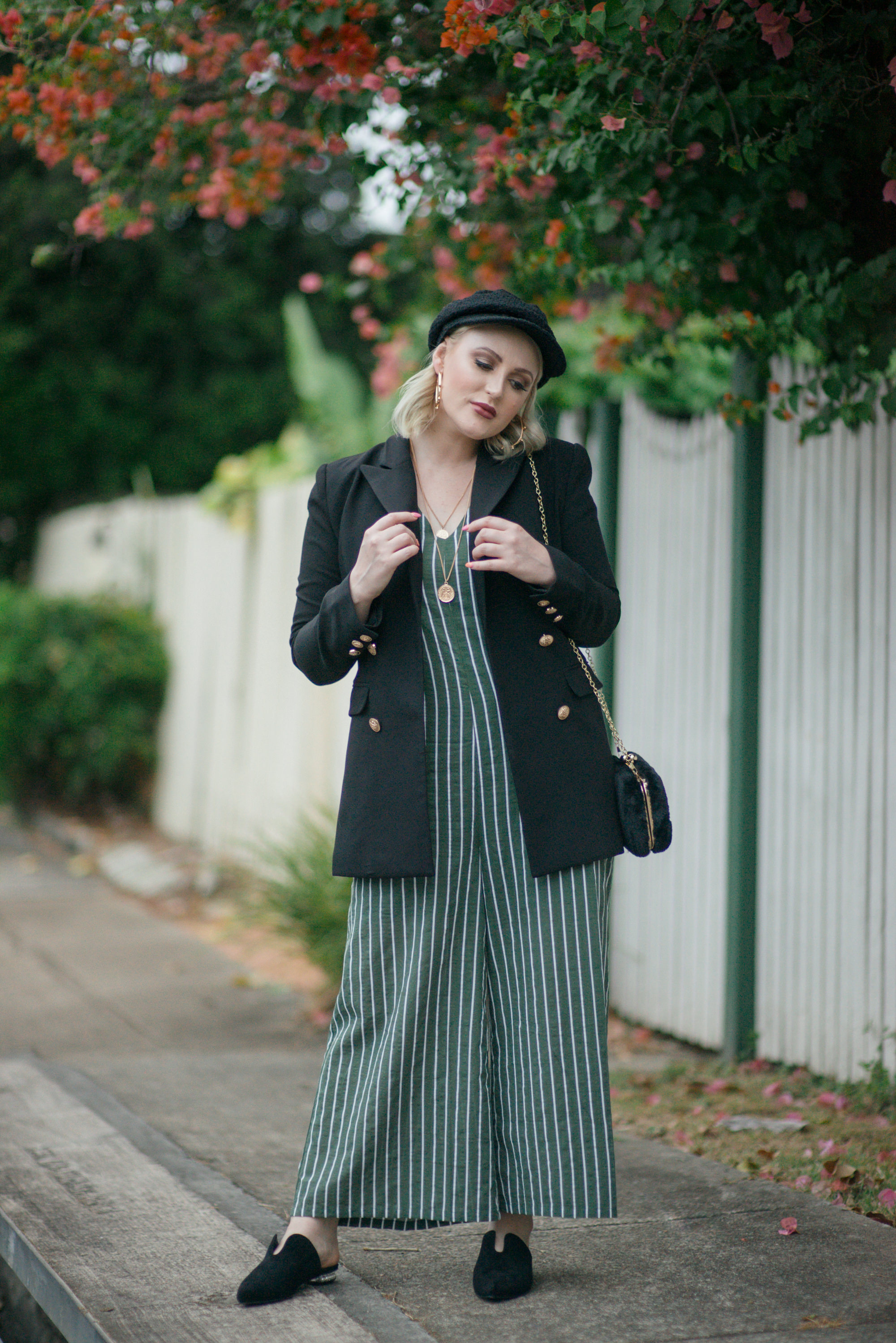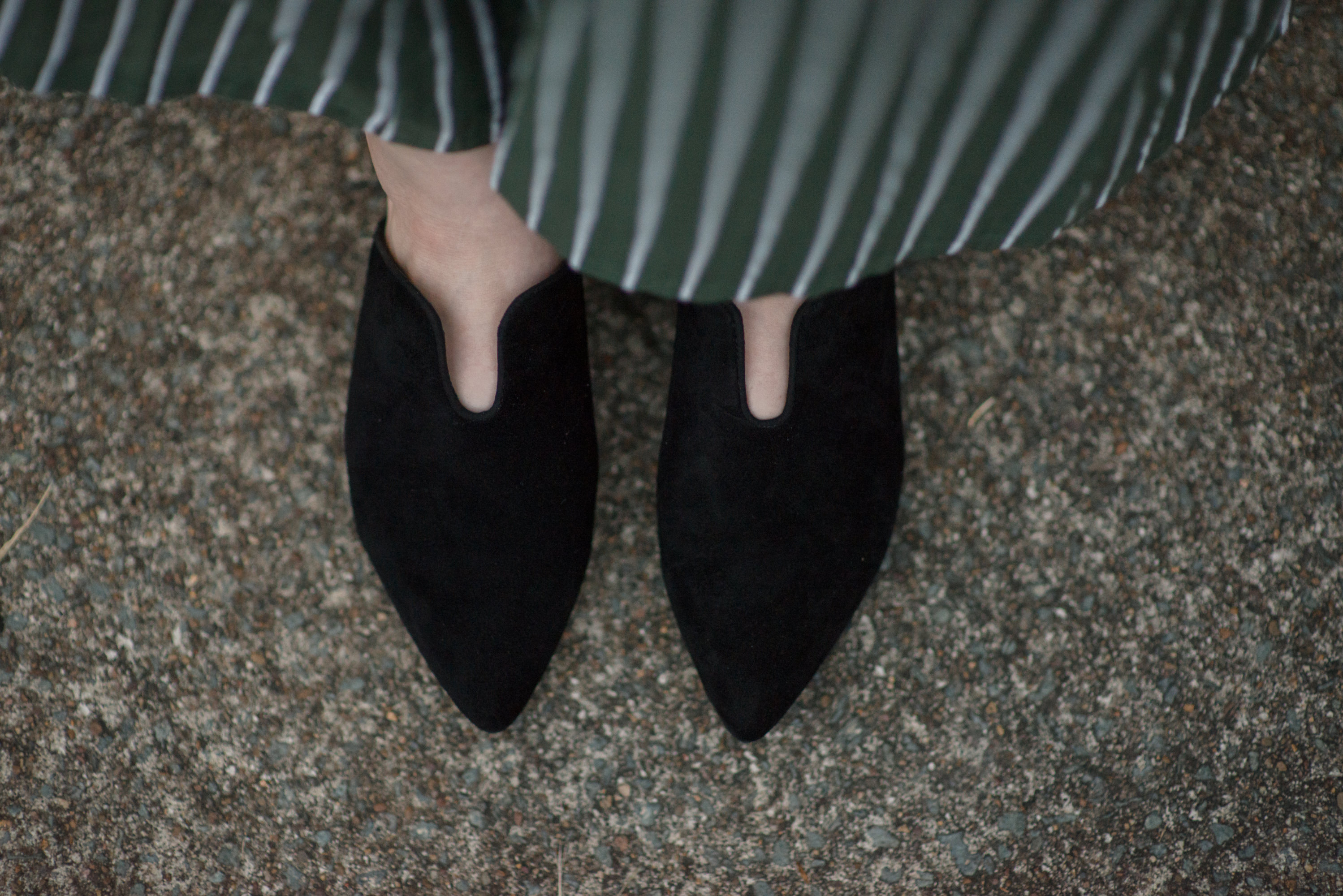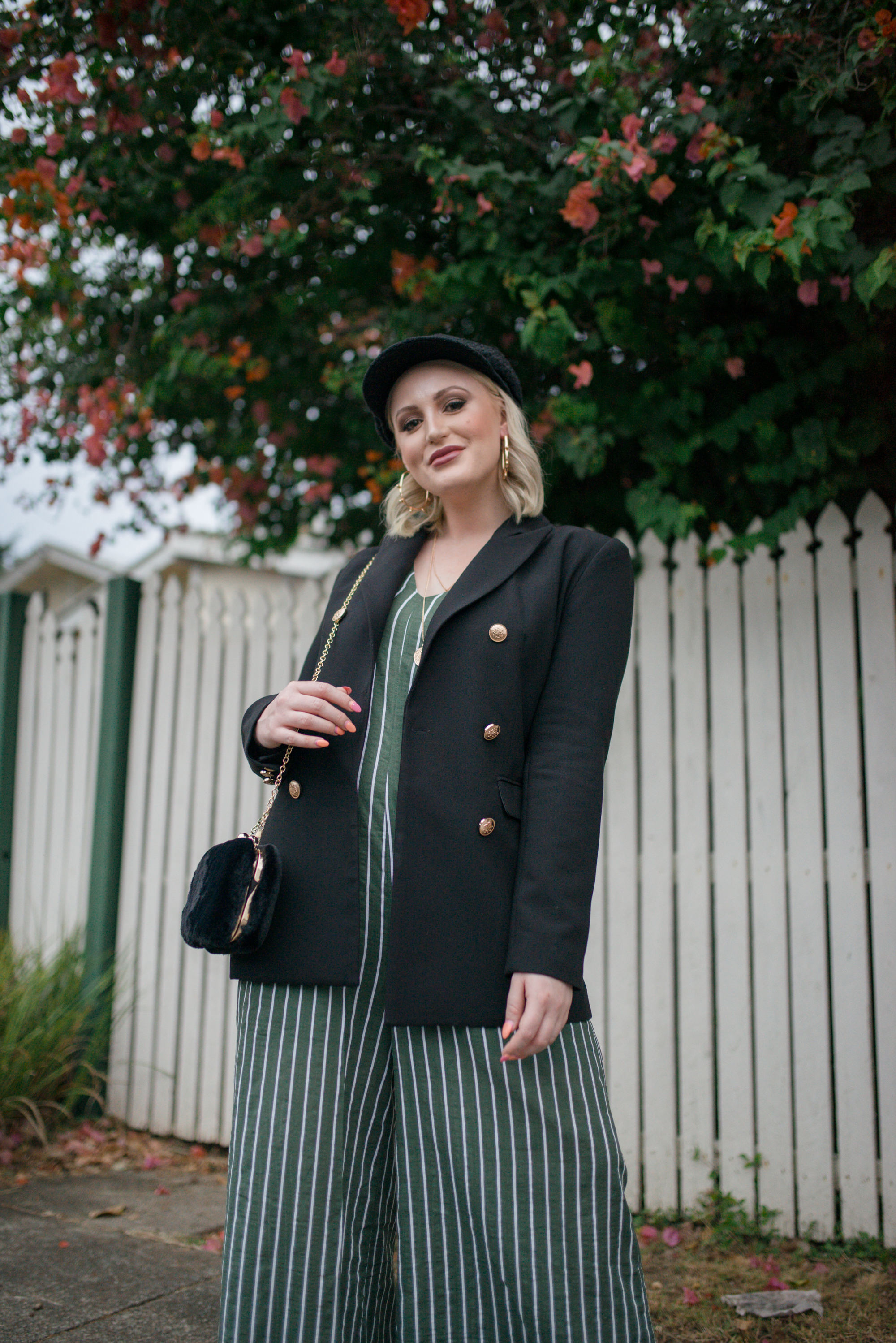 Feather + Noise Felix Jumpsuit & Giselle Blazer; Adorne Fishermans Hat, Fur Ball Clasp Structured Clutch, Hoop Earrings, Double Layer Coin Charms Fine Necklace; Jo Mercer Wisteria Flats.
Ladies, it's no secret that I love me a jumpsuit and I've been dreaming of styling up this Feather + Noise find since it hit the new arrivals online! No doubt it's a strong, optical statement with it's vertical stripe print and wide leg structure, but for me that just adds to it's appeal, especially when teamed with the right accessories.
To transition this piece into the upcoming winter season, I've added a gorgeous blazer, also from Feather + Noise. I'm not sure which detail I love most; the double breasted ornate gold buttons or the structure seen in the shoulder pads. Either way this piece will be on constant rotation.
I've also added my very first pair of mules to my robe and the pearl details seen in this Jo Mercer style are simply divine. Not to mention, this shoe is a godsend for those girlbosses on the go.
Some final sass is seen through Adorne's new accessories and girls, I'm O B S E S S E D! This is your one stop shop for any cuteness within the handbag, jewellery and headwear category.
SHOP THE POST:
Photography by Erin Smith Photography
---