Rebel in a jumpsuit…
Sunday, July 14th, 2013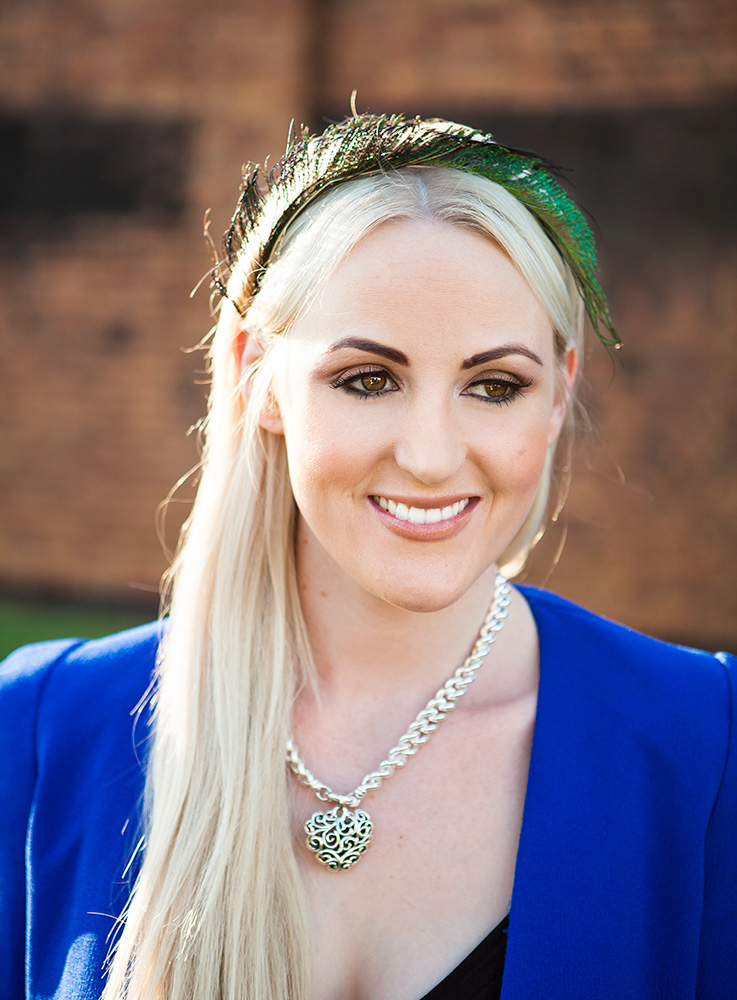 Casper & Pearl Azalea Jumpsuit, Sheike Manic Crepe Jacket, Cotton & Co Heartbeat pendant, Jo Mercer Noble pump.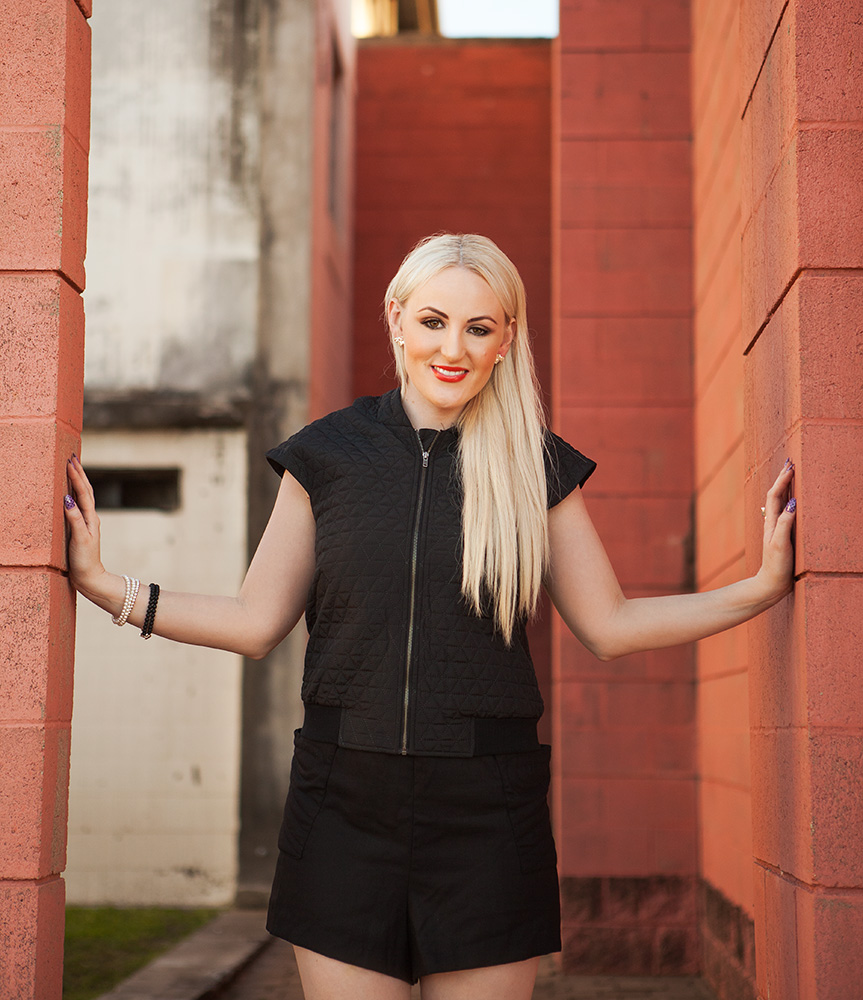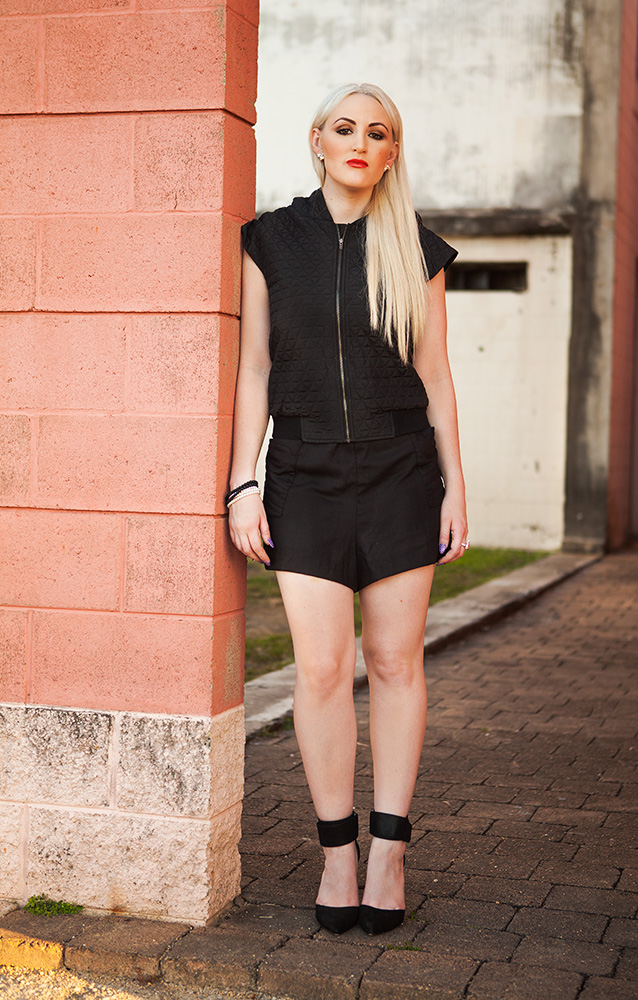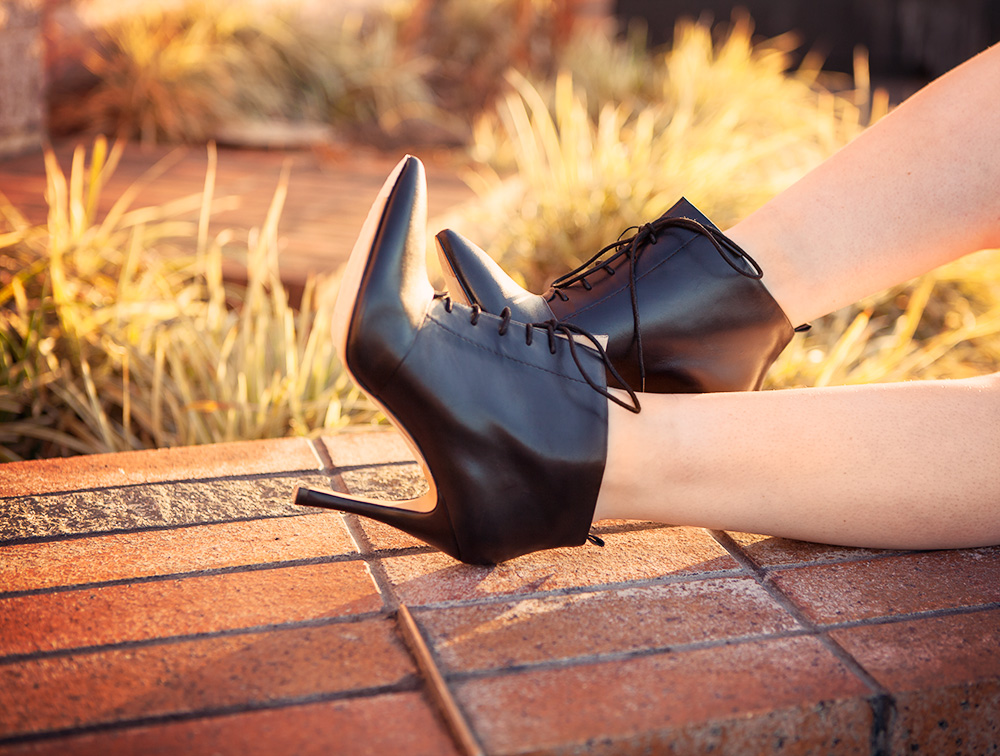 Cameo Deeper Water Jumpsuit, Cameo Friendly Fires Vest, Mascotte ankle boot, Cotton & Co Bow Peep stud earrings, Cotton & Co Bow Peep ring, Cotton & Co double strand onyx bracelet, Cotton & Co double strand pearl bracelet, Cotton & Co Petite Beat bracelet.
Replicating a "rebel without a cause" – no cuffs only jumpsuits, at the Boggo Road Gaol fashion shoot with Brisbane photographer and blogger, BNEstyle. A first time collaboration saw two fashion-fierce bloggers exploring how the multifaceted beauty of this historical gaol could provide the perfect fashion landscape for an edgy styled look.
The stylistic intentions featured the pairing of dark colour palettes seen in the two jumpsuits provided by popular Brisbane-based online store, The Gallery Boutique. Stocking labels from Cameo The Label to Karen Millen, this boutique offers high end designer and affordable pieces in the one e-visit. Instantly we fell in love with the combination of multi textures seen in the teaming of cotton Cameo Deeper Water playsuit with the bomber inspired Cameo Friendly Fires vest. This rock-chick combination was only enhanced by the attitude of Mascotte's black, laced, ankle boots; a new seasonal product from the AW 13/14 collection.
While it is important to keep the theme consistent, a little femininity was added to soften the look, seen in the selected Cotton & Co jewellery. Pieces from the Bow Peep collection doubled as both edgy and on trend and feminine, an obvious juxtaposition against the black hues. However, my favourite piece featured a large, curb chain on which hung a filigree heartbeat pendant, otherwise the perfect statement to a simple jumpsuit and blazer combination.
A final thank you goes to all involved in the success of this shoot, namely Cotton & Co, Mascotte, The Gallery Boutique and innovative fellow blogger, Yolanda!
Photography by Yolanda from BNEstyle
---