Pretty In Pink & Print
Sunday, December 4th, 2016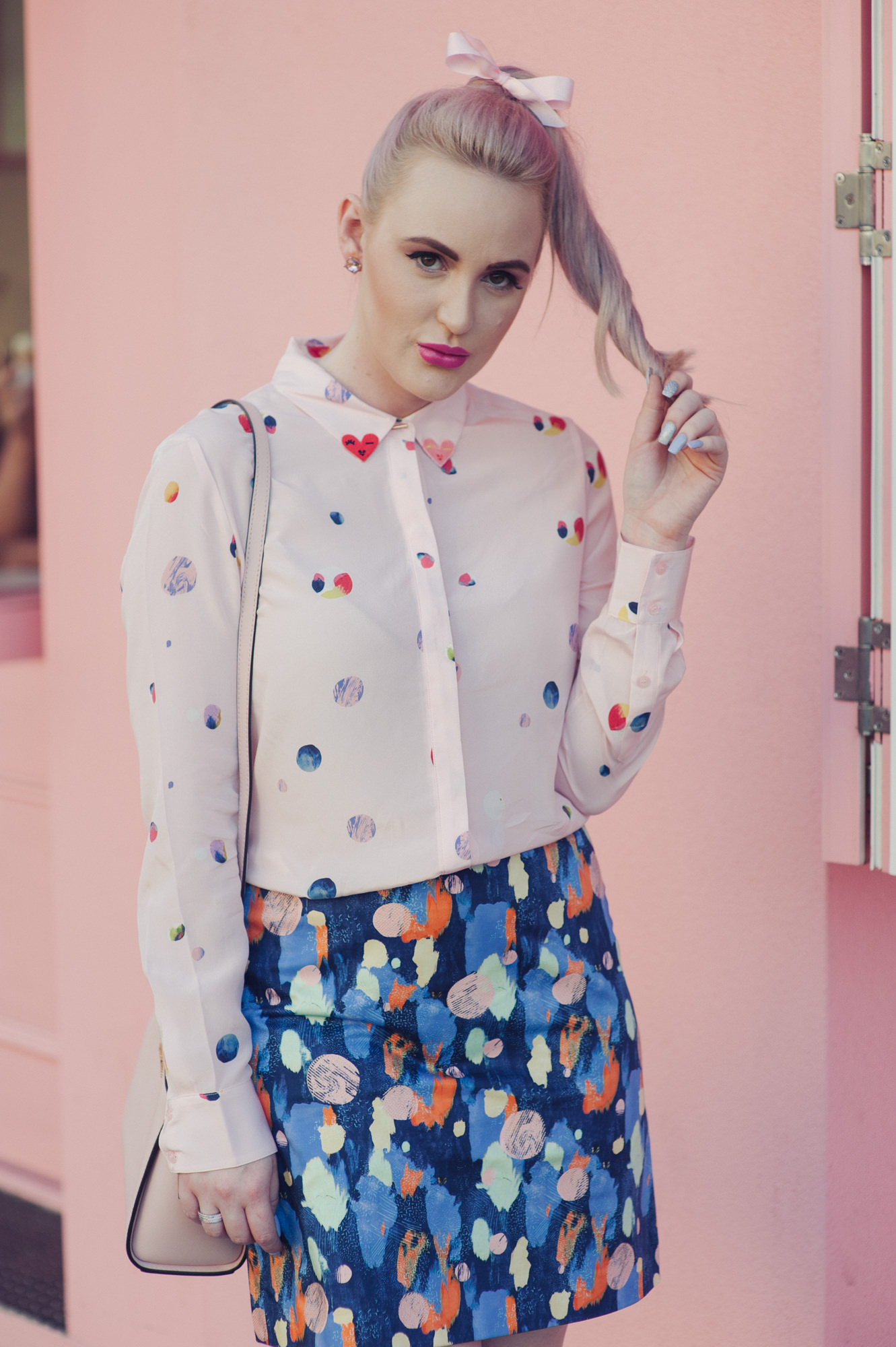 Marcs x Maricor/Maricar Confetti Print Silk Shirt, Marcs x Maricor/Maricar Confetti Cosmic Confetti Print Mini Skirt, Nine West Sasha Pumps, Michael Kors Selma Cross Body Bag, Pandora Pink Radiant Ring, Vera Wang Truely Pink (available at Priceline Pharmacy Carindale), Mimco Jewel Stud.
Some ladies live in monochrome, other prefer the neturals, while I feel most confident in vivid colours and bold prints, most espeically my signature colour – pink! If you've seen my previous post, you'll notice I've found my garment equivalent, this delactable limited edition Marcs x Maricor/Maricar collection.
Worn to spice up your corporate life, or styled impeccably for a fun little outing with the girls, this confetti motif seen throughout the print of the Marcs x Maricor/Maricar collection offers a feminine, playful and embellished statement. Style the print on print, team with a petite handbag, a pair of pumps and a preppy updo and you are ready to take on the girl world.
SHOP THE POST:

Photography by Erin Smith Photography
---