It's all over now, Baby Blue.
Sunday, January 18th, 2015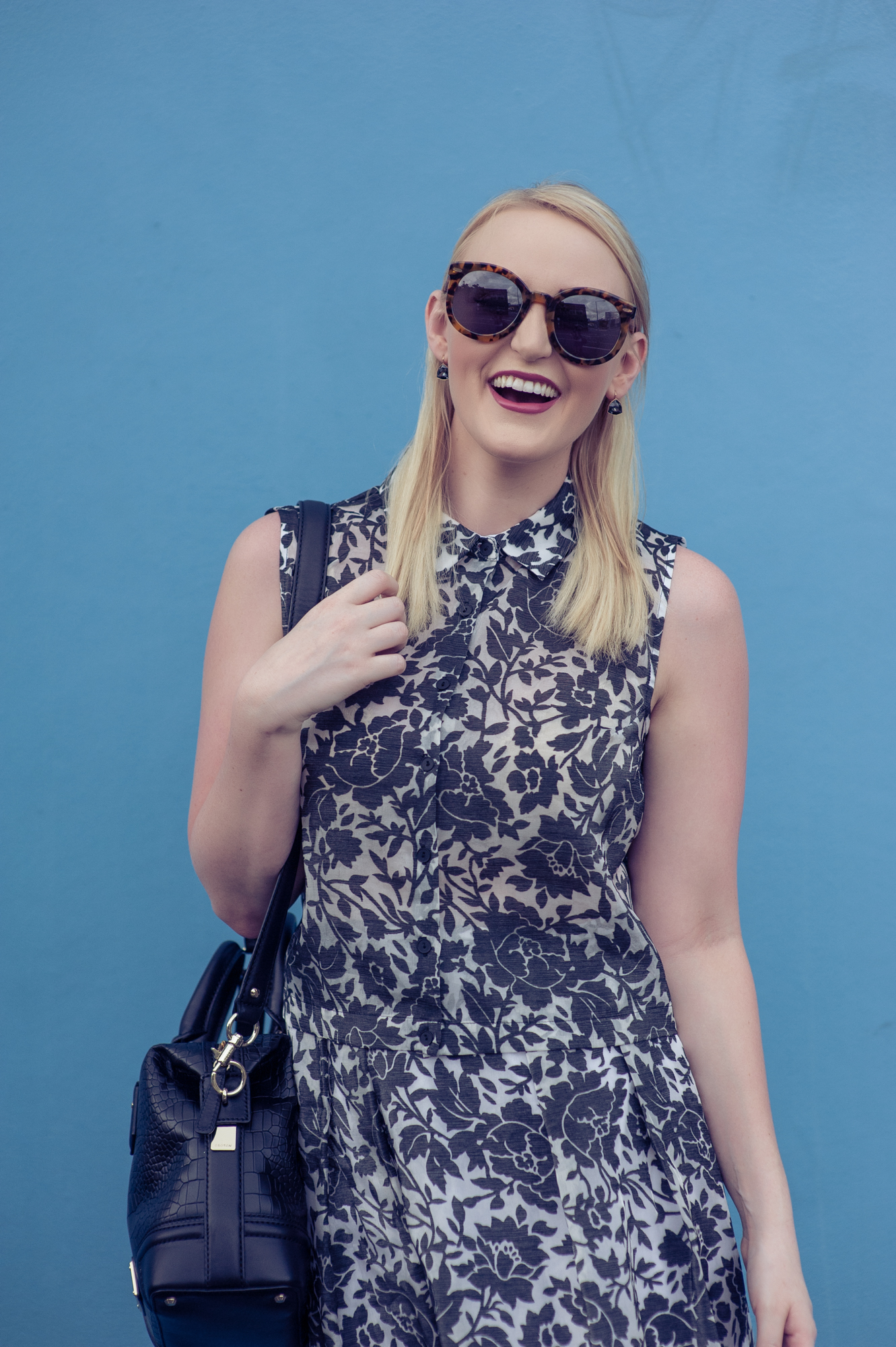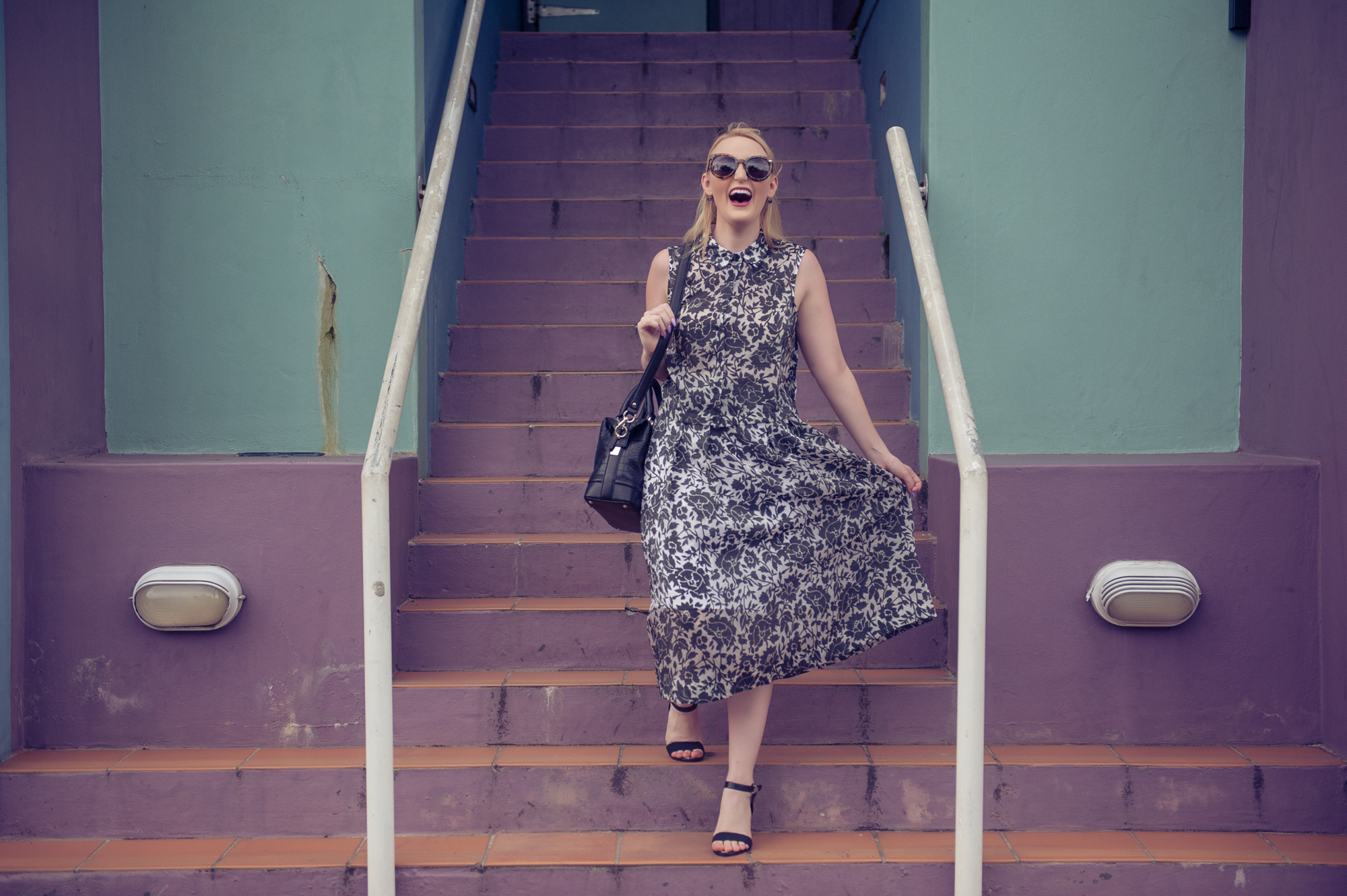 Veronika Maine Two Piece, Oroton Medium Barrel Bag (available in pink), Karen Walker Super Duper Strength Sunglasses, Jo Mercer Jagger Heel, Swarovski Brief Earrings.
I've always shied away from a two-piece, as they generally entail a crop top and a tummy on display. It's just not my thing! But suddenly my perception has shifted having seen this modest, monochrome, organza two piece by Veronika Maine. Featuring clean lines and classic tailoring, I'm revelling in the sophistication of this number, not to mention the extra volume I have to play with. Don't get me wrong, I love a pencil skirt as much as the next fashionista, but there's nothing as flamboyant, feminine and flirty as an A-line style.
Versatility plays it's part in my wardrobe and straight off the bat I can already see the stylistic potential of this skirt + blouse combination. Swapping between work and play, you'll see me teaming this getup with a polished point in the office and a killer pair of strappy stilettos for a fabulous little occasion.
SHOP THIS LOOK:

Photography by Erin Smith Photography
---