Mornings at Brisbane Marriott!
Monday, June 20th, 2016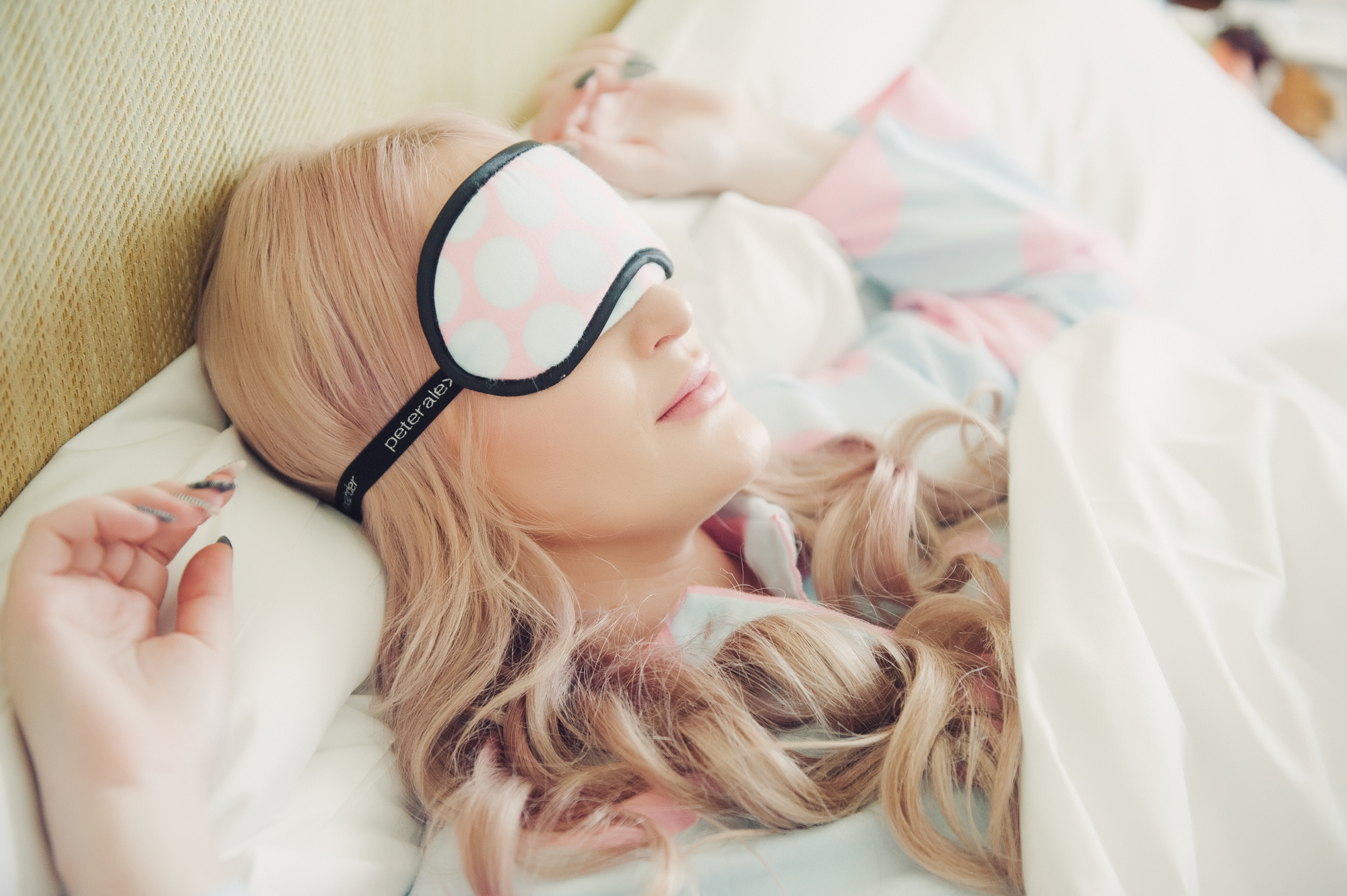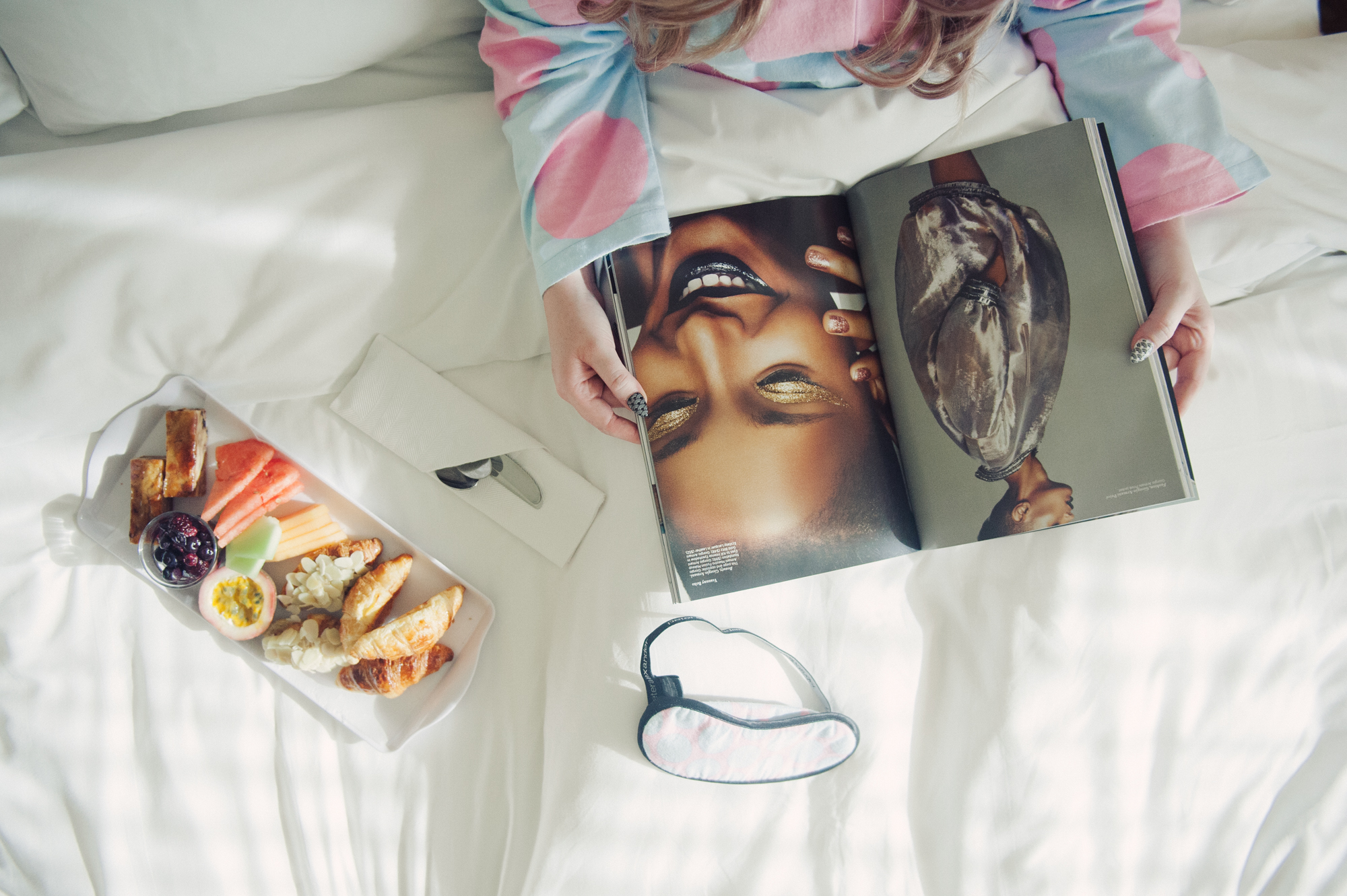 Peter Alexander Ladies Stripe Knit Scuff, Peter Alexander PJ Set (similar styles here), Peter Alexander Eye Mask (similar styles here), Samsonite Octolite Large Spinner Suitcase.
There's nothing like waking up in a nice big bed, comforted by a warm, feathery duvet – it's like winter wonderland beneath the sheets! I've been talking about stylish staycations lately, after upgrading my travel game with this luxe Samonsite travel port from Bags To Go. Packing my overnight staples, I'm swapping the bayside waterfront for the CBD, checking into the iconic Brisbane Marriott.
Waking up in an executive suite (did I mention fancy!) to a beautifully lit room filled with natural light, is exactly what I had in mind for a weekend of relaxation. First activity of the day includes breakfast in bed – a spread of fresh fruits and breakfast pastries. Of course this is accompanied by a little light reading of the fashion kind – the latest issue of Harpers Bazaar.
Fellow Brisbanites if you are looking for a luxurious stay to escape the realities of a 9-5 grind, then check out the Brisbane Marriott, as they serve up the best stay in Brisbane with their exceptional service and exquisite facilities.
Where do you like to unwind on your staycation? Leave me a note in the comments below and if you haven't already then subscribe to my fortnightly style guide in the menu above for an early glimpse as to what's coming to TBS and other fashionable things!
SHOP THIS POST:

Photography by Erin Smith Photography
---