Monochrome at Myer
Tuesday, August 26th, 2014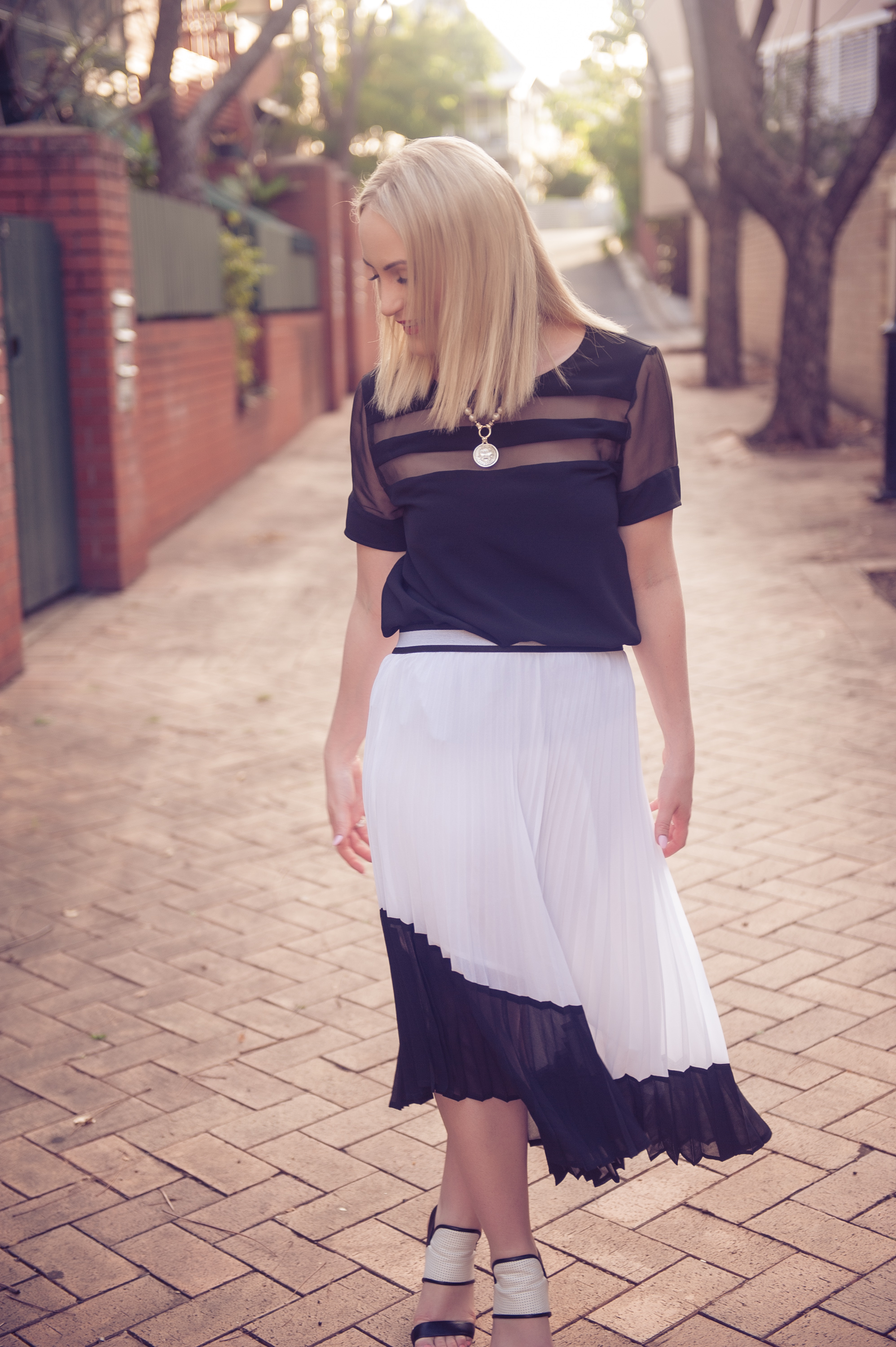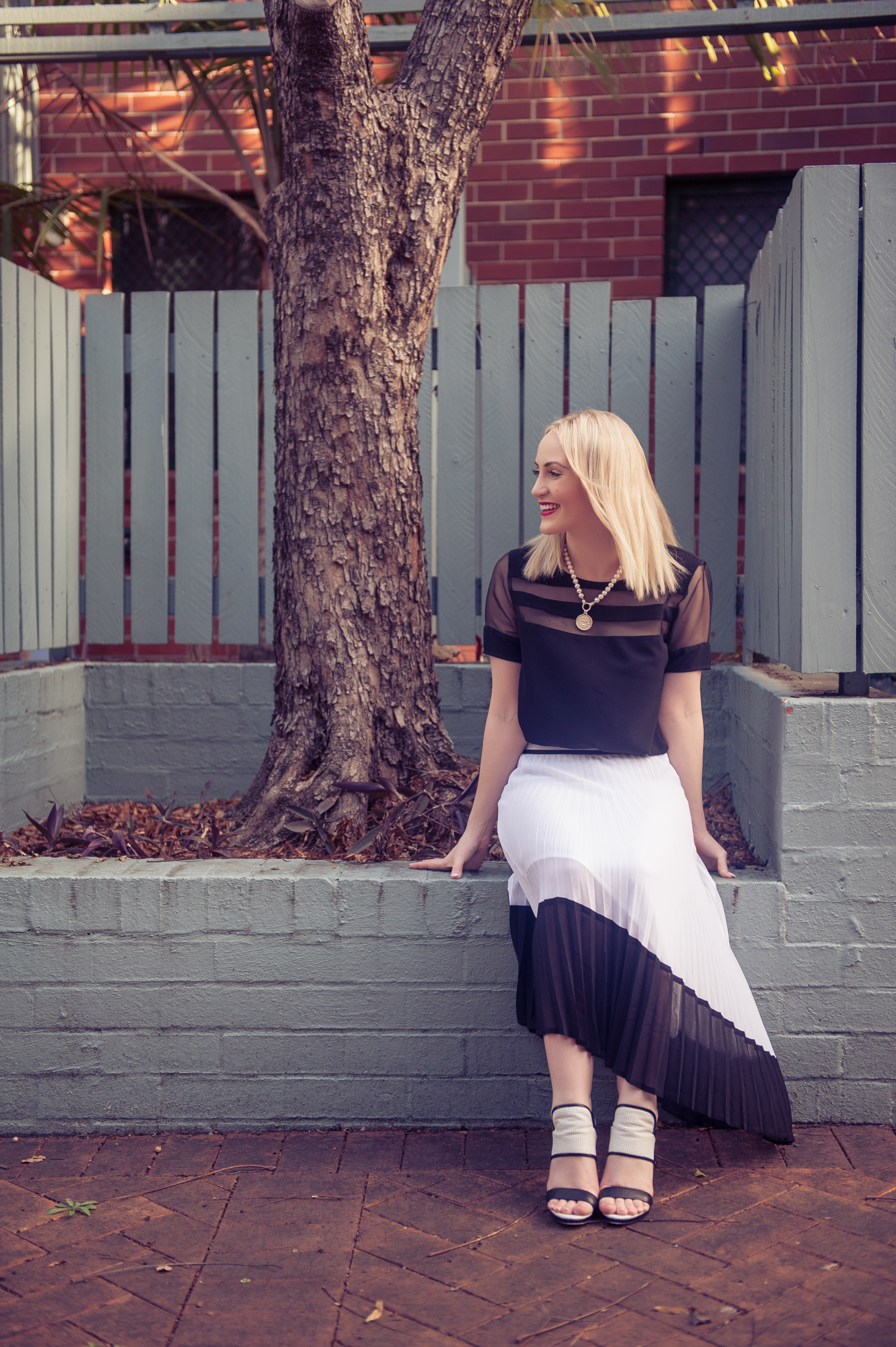 French Connection Pleated Colour Block Midi Skirt, French Connection Sheer Panel Stripe Top, French Connection Silver Fold Over Clutch, Cotton & Co Pendant from the Heritage Coin Collection, Wittner Maxi Heels (similar style here), Pandora Quartz Ring, Pandora Heart Ring, Tiffany & Co "I Love You" Ring, Tiffany & Co Love Ring.
A little French Connection (@frenchconnection_au) parcel arrived at The Blonde Silhouette HQ recently, packed with key staples for the spring season. As a self-confessed girly girl, it was no surprise that I feel completely in love with the shape and fabric seen in this concertina pleated midi skirt. Soft, feminine and with a touch of bold monochromatic patterning, this skirt provides the perfect start to a fashion filled week, otherwise known as the return of Mercedes-Benz Fashion Festival Brisbane. After all, nothing says classic like a monochromatic colour palette, pearls and touch of silver.
After years of attending my favourite Brisbane event, I'm actually working for the festival this year, using my marketing and pr expertise for the greater (fashion) good. If you're a Brisbane fashionista attending any of the shows, you'll no doubt see me manning the media desk or running throughout the media and photographer pits, in my 9 inch heels.
Last night, the festival kicked off with the Myer Spring Summer 15 Show, celebrating the gorgeous new collections from designers like Alex Perry, Arthur Galan, sass & bide, Jayson Brunsdon, Aurelio Costarella and more. With an appearance from Alex Perry, Arthur Galan, Gail Elliott, Charlie Brown and supermodel Kris Smith, I was in full fan-girl mode. Of course I am only human, but if  the sound of this line up excites you, then bookmark this blog in anticipation for a runway exclusive, brought to you by my superstar photographer, Erin Smith Photography.
SHOP THIS LOOK:

Photography by Erin Smith Photography
---