Lady Primrose
Tuesday, June 9th, 2015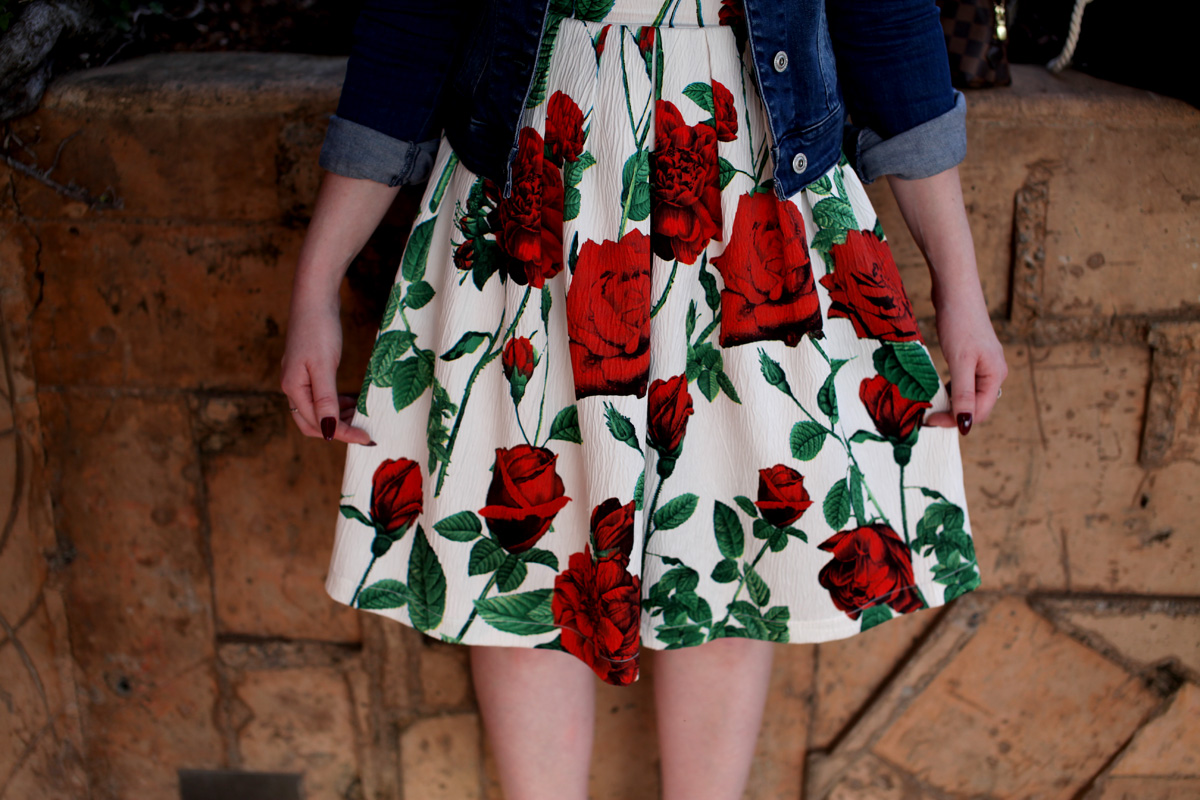 Chasing Kate by St Frock Victoria Dress, Pandora White Primrose Ring, Pandora White Primrose Pendant, Pandora White Primrose Earrings, Pandora Sparkling Droplets Ring, Wittner Avril Heels, Denim Jacket Vintage.
So here's a little secret, I don't separate my wardrobe by seasons. Ok, so it's not a particularly juicy secret, but it happens to be true. Reason? Because I believe just about any item of clothing can be transitional and transeasonal. Take this floral St Frock number. Add one denim jacket and a pair of ankle boots (or heels in my case) and voila, the perfect outfit for the Australian winter season.
As a lover of florals, it is no surprise that I was drawn to this adorable three piece Primrose motif, exclusive to Pandora. Did you know that the Primrose is the earliest flower to emerge in Europe's spring? The name Primrose is derived from the latin "prima rosa", meaning first rose – how romantic! I'm not usually one to wear matching jewellery, but upon seeing the dainty pendant, ring and earrings, I just knew I had to snap up the set! Seeing these pieces styled, I love the consistency of the Primrose theme, along with the delicacy of these pieces, which certainly compliments the busy floral print. Check out these gorgeous pieces and more, at the Pandora website and follow this gorgeous label on Facebook and Instagram for more behind the scenes bling.
SHOP THIS LOOK:

Photography by Offbeat Imaging
---