Kissing Autumn's Sunset Goodbye!
Tuesday, May 30th, 2017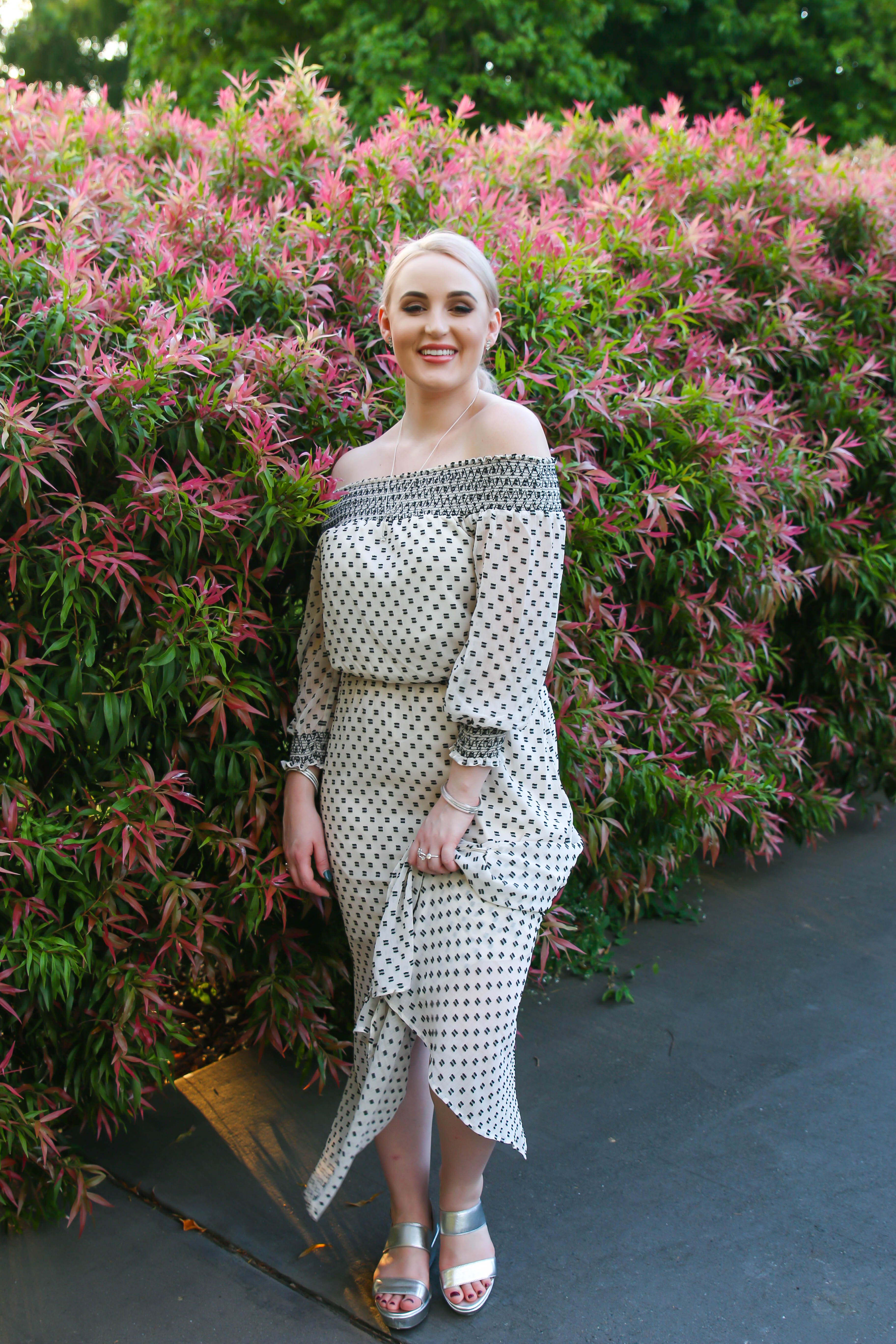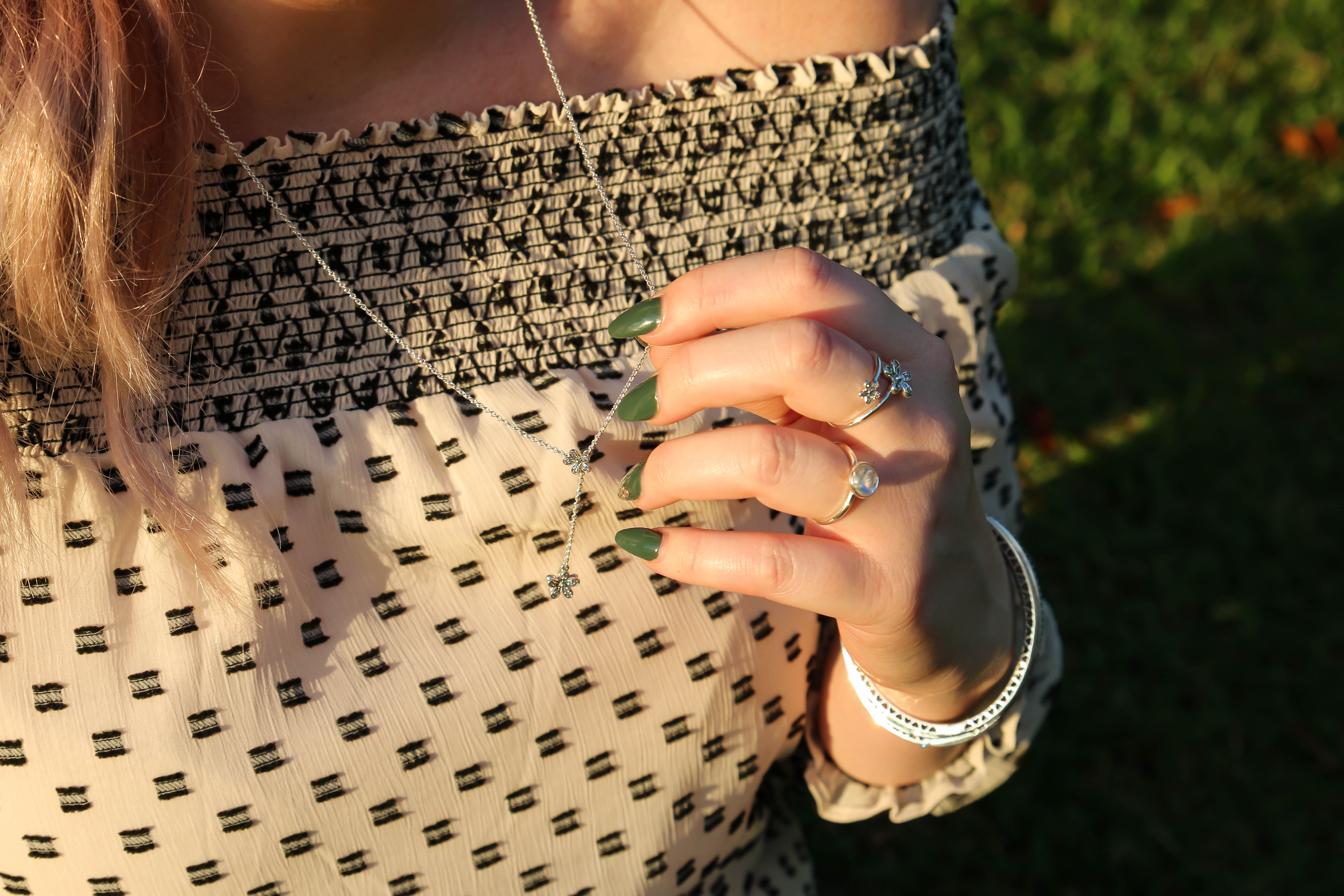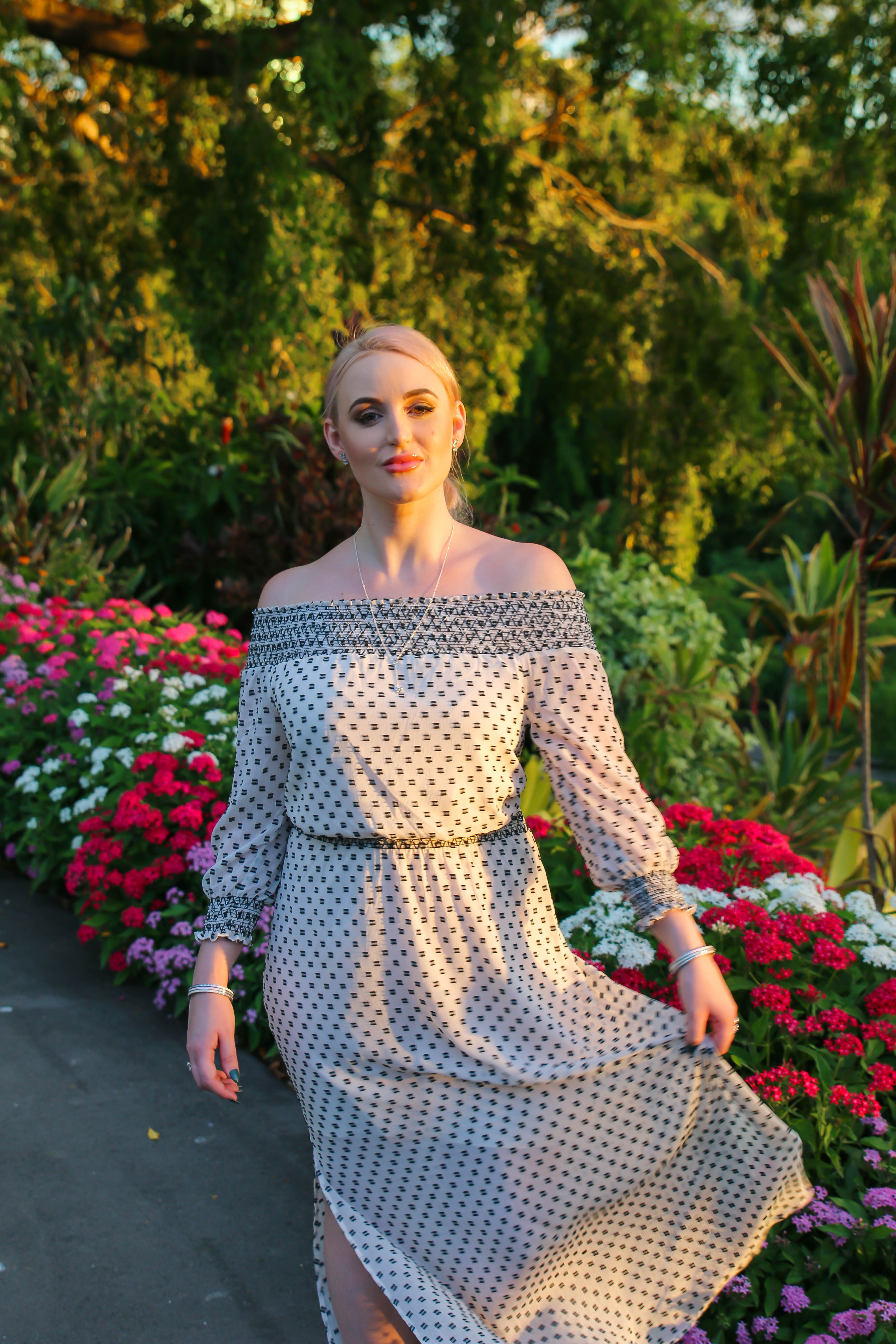 Seed Heritage Bare Shoulder Dress, Wittner Flynn Flatforms, Pandora Dazzling Daisies Necklace, Dazzling Daisy Earrings, Pandora Light Pink Radiant Hearts Bangle, Pandora Air Blue Radiant Hearts Bangle, Pandora Dazzling Daisies Open Ring, Pandora Silver Poetic Medium Droplet Ring, Pandora Abstract Elegance Ring.
There's nothing like farewelling a beautiful Autumn season, then seeking a gorgeous sunset in your favourite maxi. When in Brisbane, keep the layers light, fresh and in a fabulous print, like this Seed Heritage piece. Keeping things short and sweet, for all those social butterflies, of which I am one of, as I dash off to the Baywatch premier!
SHOP THE POST:

Photography by Folk & Fawn
---