Ivory, Off White & Cream: Summer's Colour Palette!
Sunday, November 15th, 2015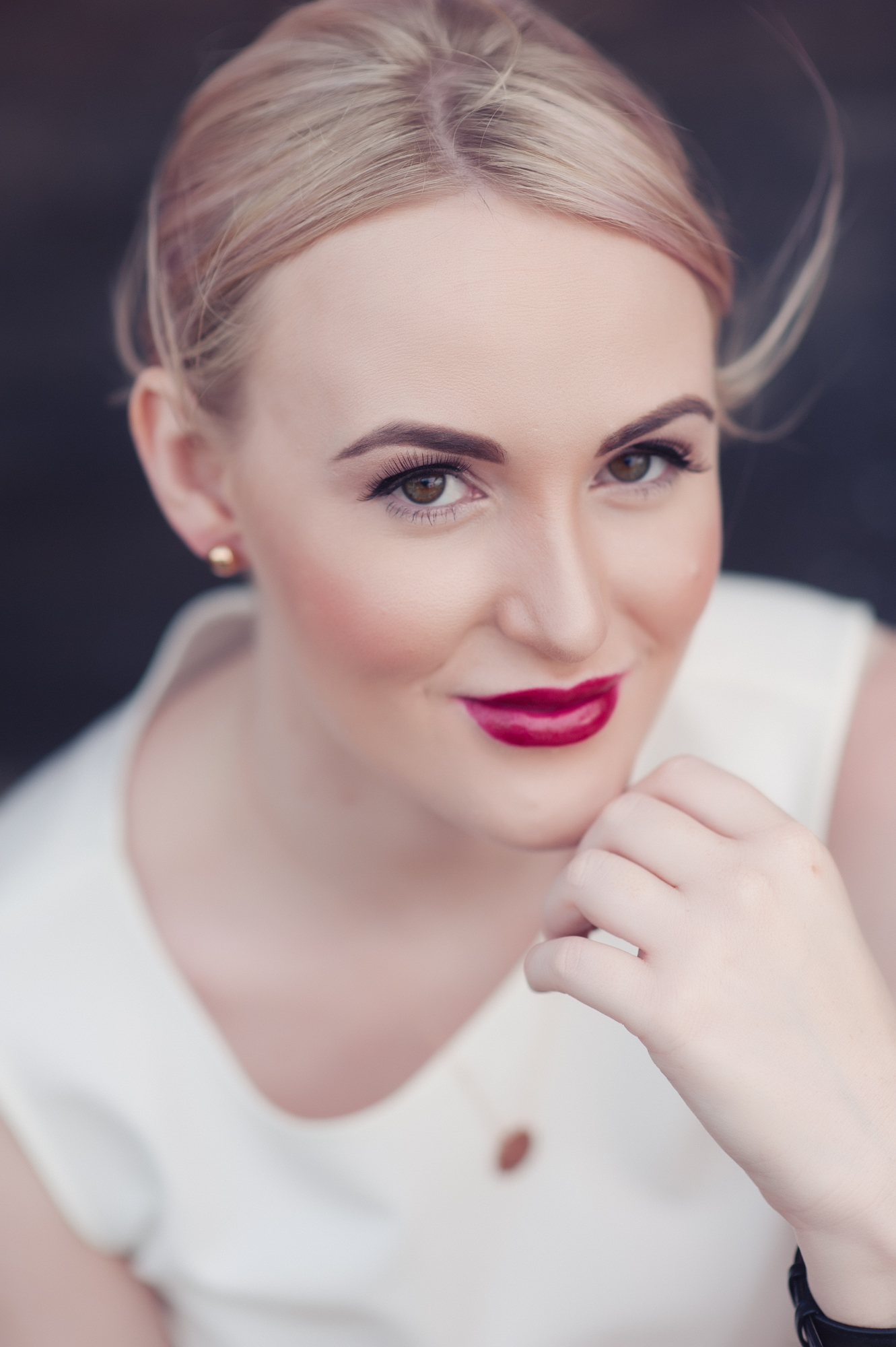 Wish Focus Skirt, Piper Fringe Crop Top, Jo Mercer Ember Sandals, Samantha Wills Necklace (similar style here), Eminence Collection Classic Rose Gold Watch, Eminence Collection Anchor Bracelet, Prouds Rose Gold Studs (similar style here), Michael by Michael Kors Jet Set Cross Body Bag.
It doesn't take a genius to spot that I have a bit of an obsession with neutrals at the moment, particularly within the "off white" category. With ivory, off white & cream outfits on high rotation, I'm finding the warmer tones more flattering on my fair skin than stark white – a realisation most porcelain beauties can relate to.
When it comes to the basics, I cannot go past a versatile skirt with a fitted form, and this Wish Focus Skirt definitely ticks the right boxes. To help out my lady friends, I've done a style comparison, finding some great alternatives to this piece, in slightly different cuts, patterns and pricing. I recommend this asymmetrical skirt, horizontal stripe split skirt, and this pencil skirt.
Because I love uniformity, I'm teaming my striped skirt with an ivory top to create a matched set. I'm loving the revival of fringing and have added three fringed finds to the wish list, courtesy of Shopbop: J.O.A. Fringe Crop, Emma Cook Mia Top, Rebecca Taylor Silk Fringe Crop Top.
For ivory, off white & cream outfits, I always accessorise with a deeper colour, and find the combination of rose gold and black leather, as seen in this Eminence Collection Timepiece a perfect choice. On my other wrist, I've added a bold, monochrome anchor bracelet, also from Eminence Collection, which introduces a subtle nautical theme. Keeping the rest of my jewellery simple, I've gone with a delicate Samantha Wills circular pendant, matched with rose gold studs.
Do you have a little tip for when styling ivory, off white & cream outfits? If so I'de love to hear it in the comments below. Here's to an exciting summer ahead! x
SHOP THIS LOOK:

Photography by Erin Smith Photography
---