Frenchie
Thursday, March 27th, 2014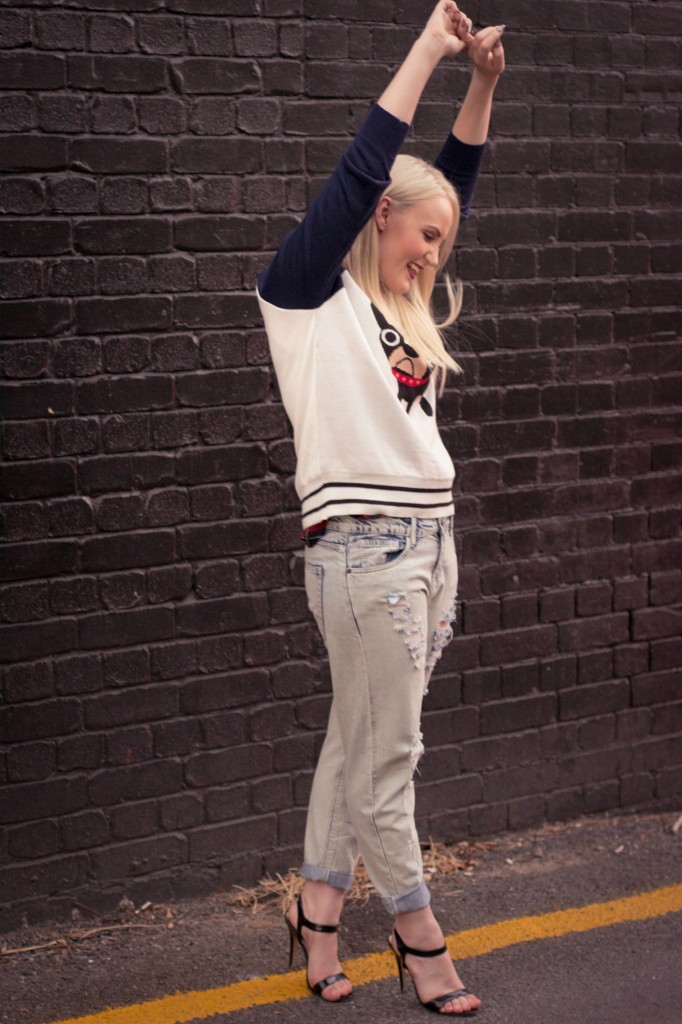 St Frock Frenchie Jumper, Factorie Boyfriend Jean, Seed Heritage Wide Brim Hat, Lovisa Star Necklace (similar style here), Jo Mercer Tanessa Heel (similar style here).
For the last 8 years, I have not owned a pair of jeans. True story. Not only do I find denim to be rather uncomfortable, but as genetics dictates I am never lucky enough to find a flattering cut on my petite, short-legged physic. Now I have been totally won over by these Factorie Boyfriend Jeans, the relaxed fit and distressed fabric makes it super fun to style, especially with this cute St Frock Frenchie knit.
This outfit is very situational of the Brisbane weather at the moment and I have to report is practical and rain friendly- minus the stilettos of course. Warm, comfy and saving my hair from the rain, what more could a girl ask for?
Erin Smith Photography has returned to TBS blog after her incredible Japanese/Korean adventure and I couldn't be more thrilled to have her back! I was so excited to get snap happy with my girls Erin and Ghassani again and with giggles, macaroon obsessing and a present from Korea (Erin you are a doll!), I left the Valley excited for the fashion adventures to come for the A team.
SHOP THIS LOOK:
Photography by Erin Smith Photography and Ghassani Swaryandini
---