Forest Fair Maiden
Monday, July 28th, 2014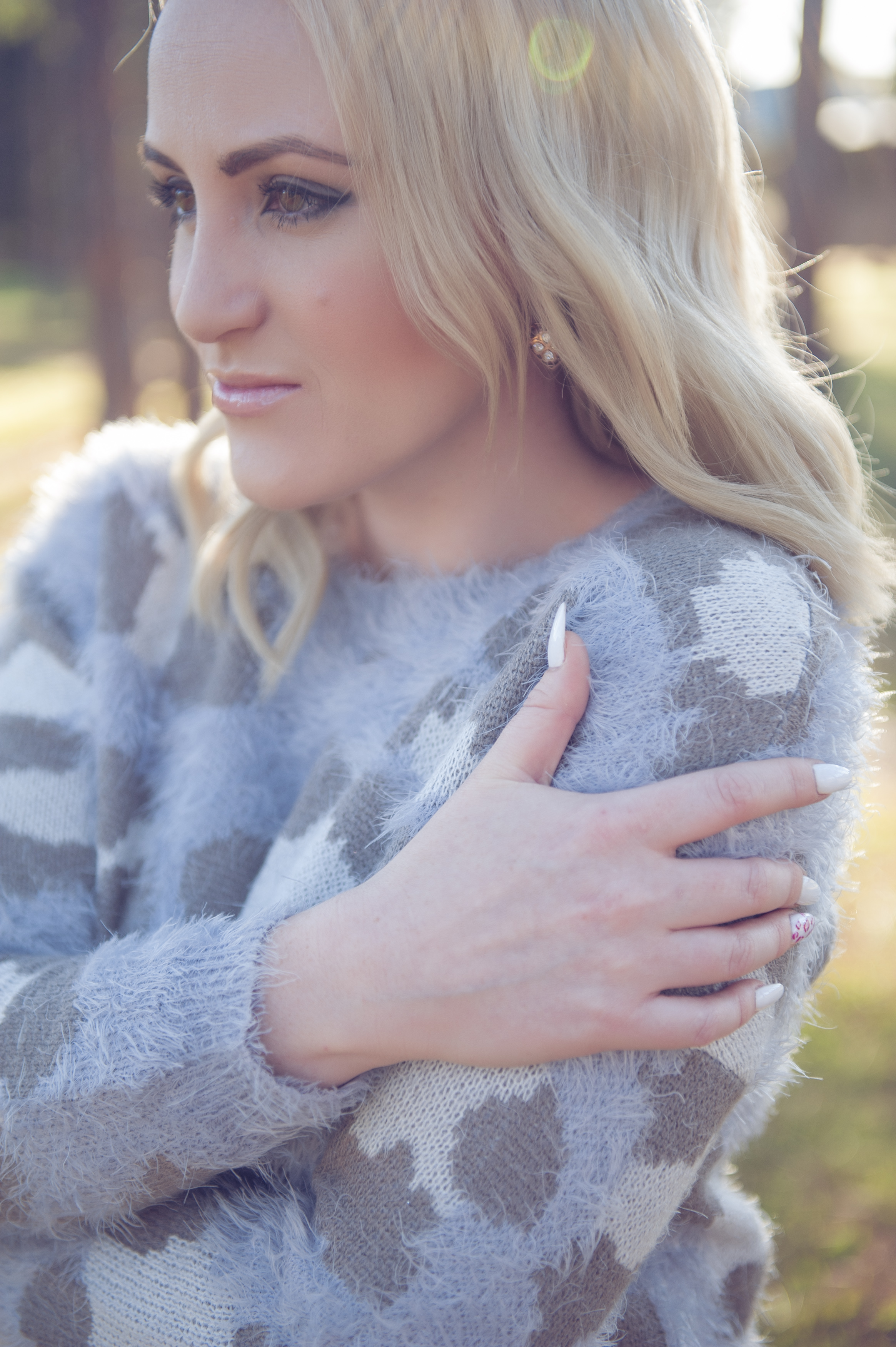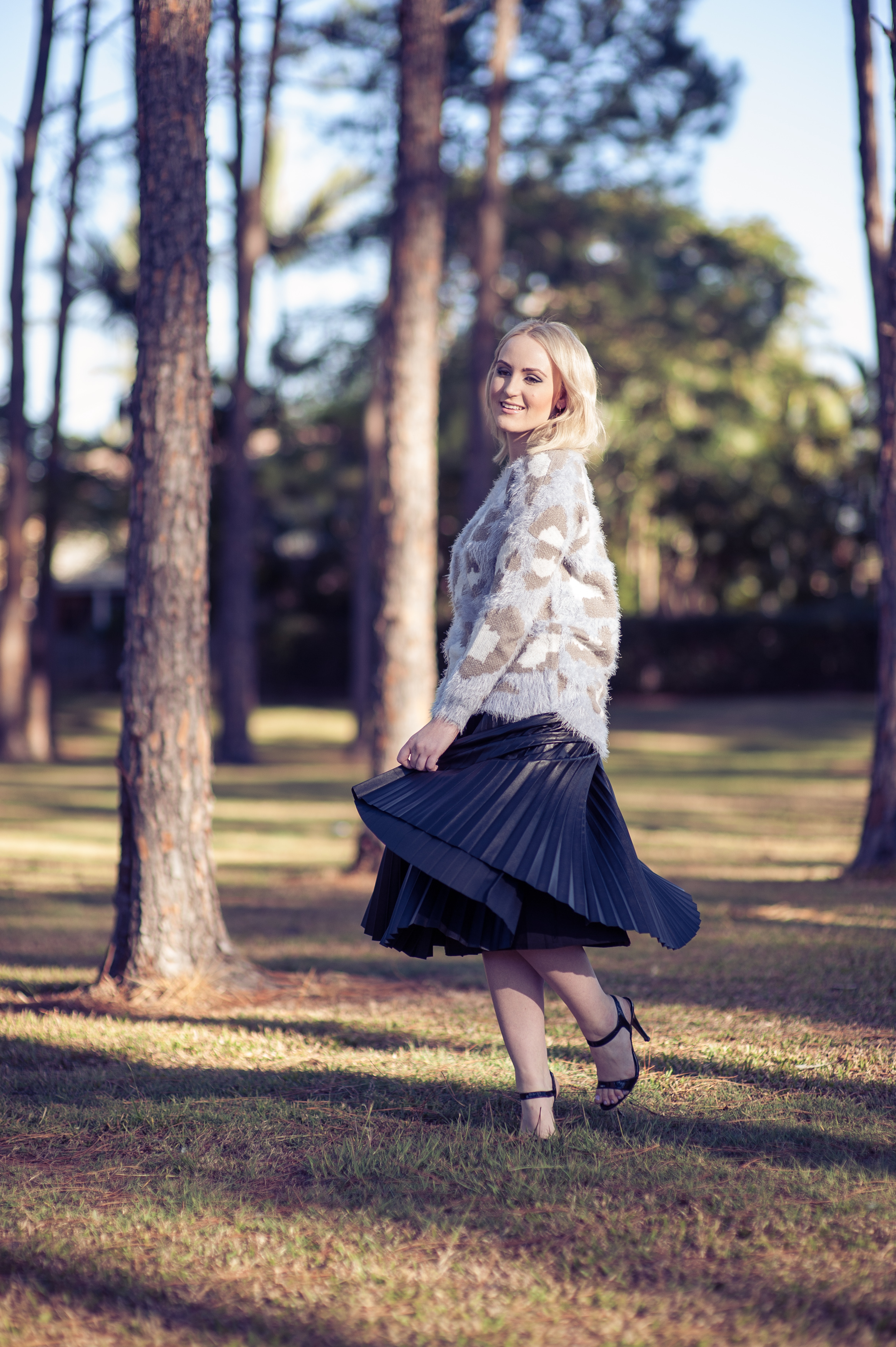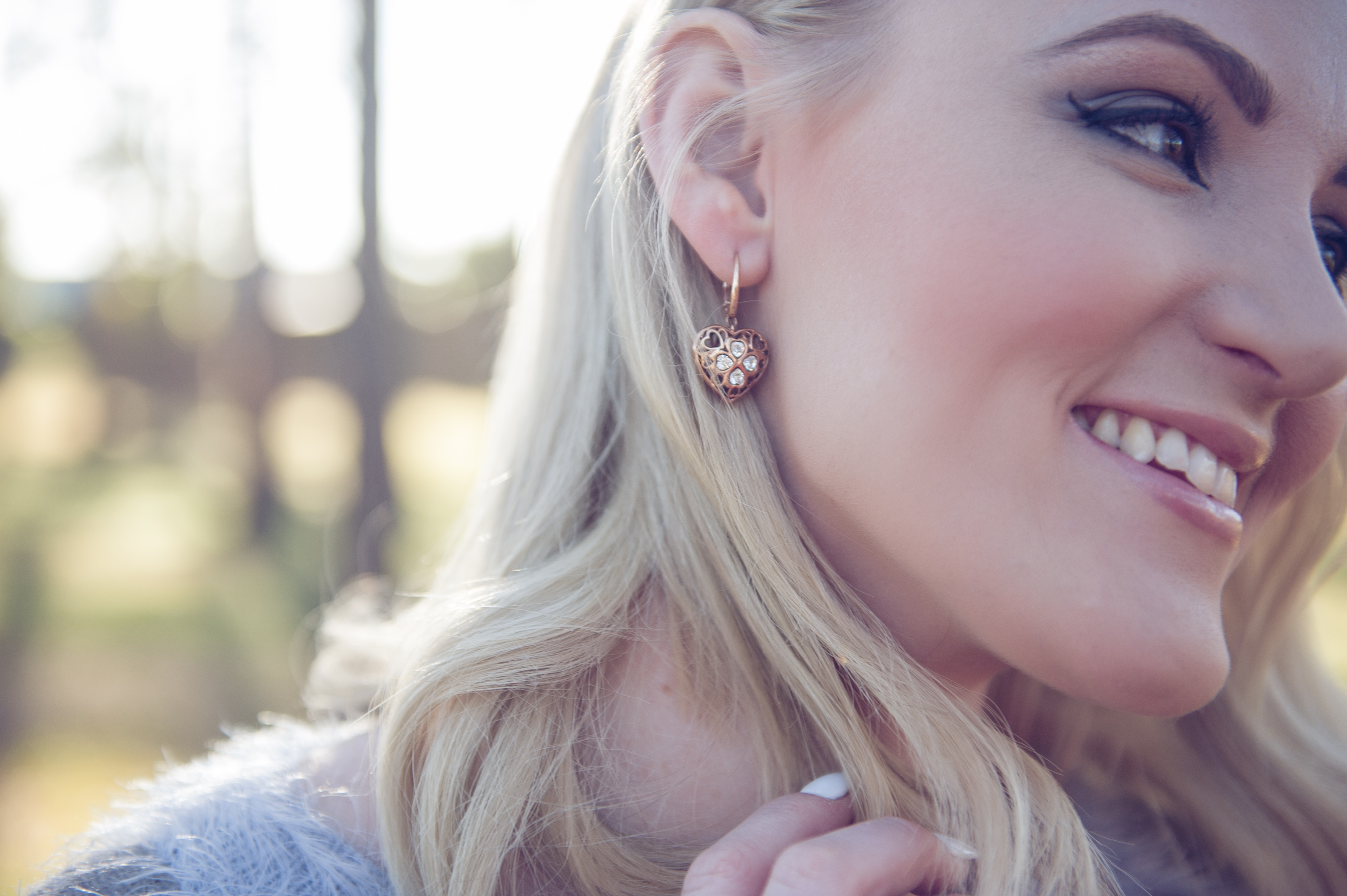 Marcs Pleated Skirt (similar style here), Seed Heritage Furry Print Sweater, Swarovski Tasha Pierced Earrings (similar style here), Jo Mercer Tanessa Heels, Fossil Georgia Bangle Watch.
There's something so mystical about a forgotten forest, shaded by dense trees and harbouring fresh pine cones. Weaving through the trees and sprinkling a shimmery dust along my pathway, I fell into a serene fantasy, as though I had opened the door to a deserted Narnia. Replacing the feared Snow Queen, I am a forest fair maiden, surrendering to furry printed sweaters and luxe leatherette skirts. Flirting with the golden sun, I am mesmerised at how the sunlight emphasises the pleated pattern in my skirt as I twirl. Picking up rose gold shimmers, my Swarovski earrings glisten against my porcelain skin, a treasure amongst the forestry.
As always my fashion exploration includes the company of my special photography team, Erin Smith Photography and Ghassani Swaryandini. These two lucky charms of mine always insight a little magic behind the lens, capturing the most perfect moments.
 SHOP THIS LOOK:

Photography by Erin Smith Photography and Ghassani Swaryandini
---