Chic In Converse Sneaks
Tuesday, February 20th, 2018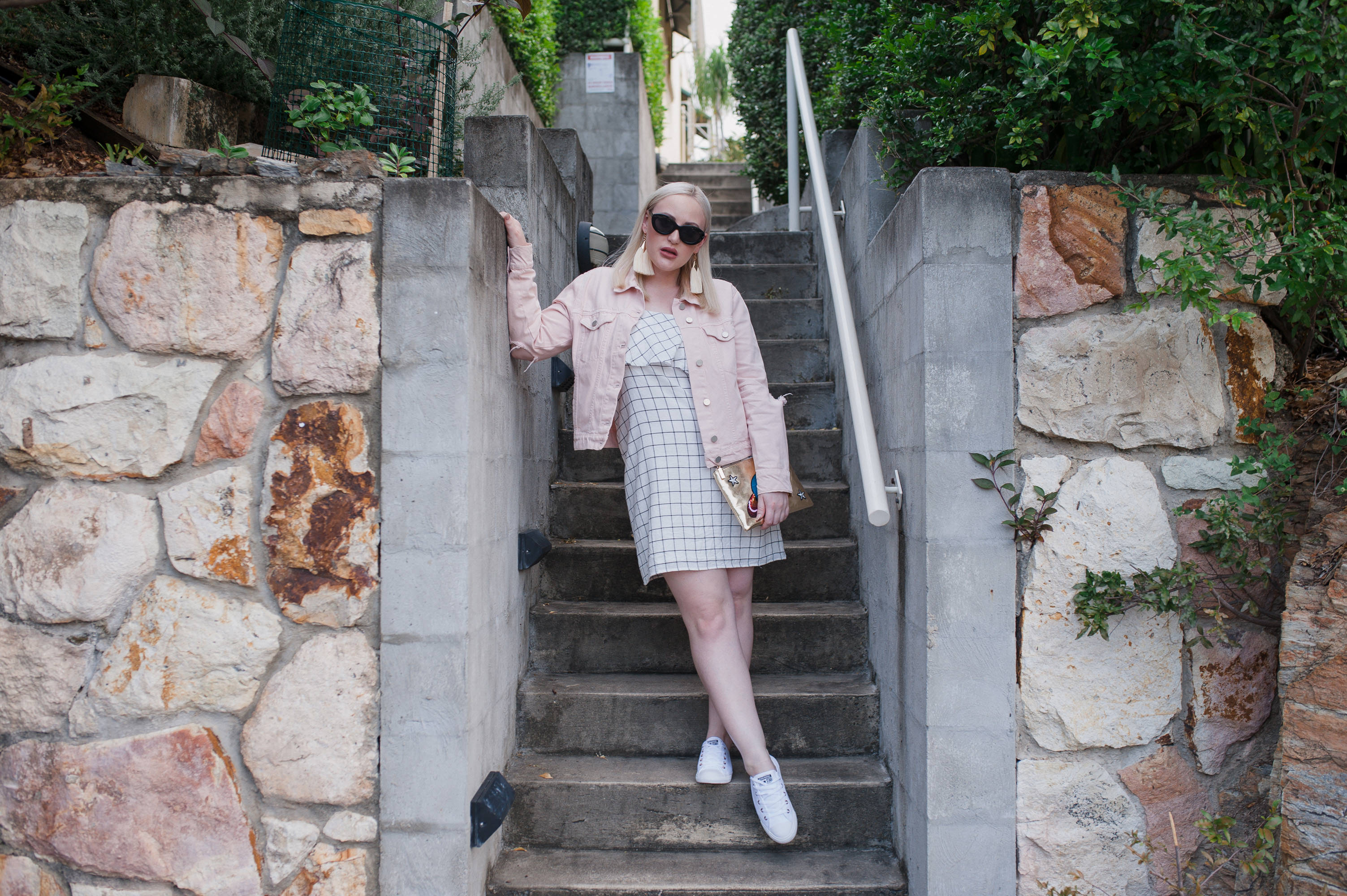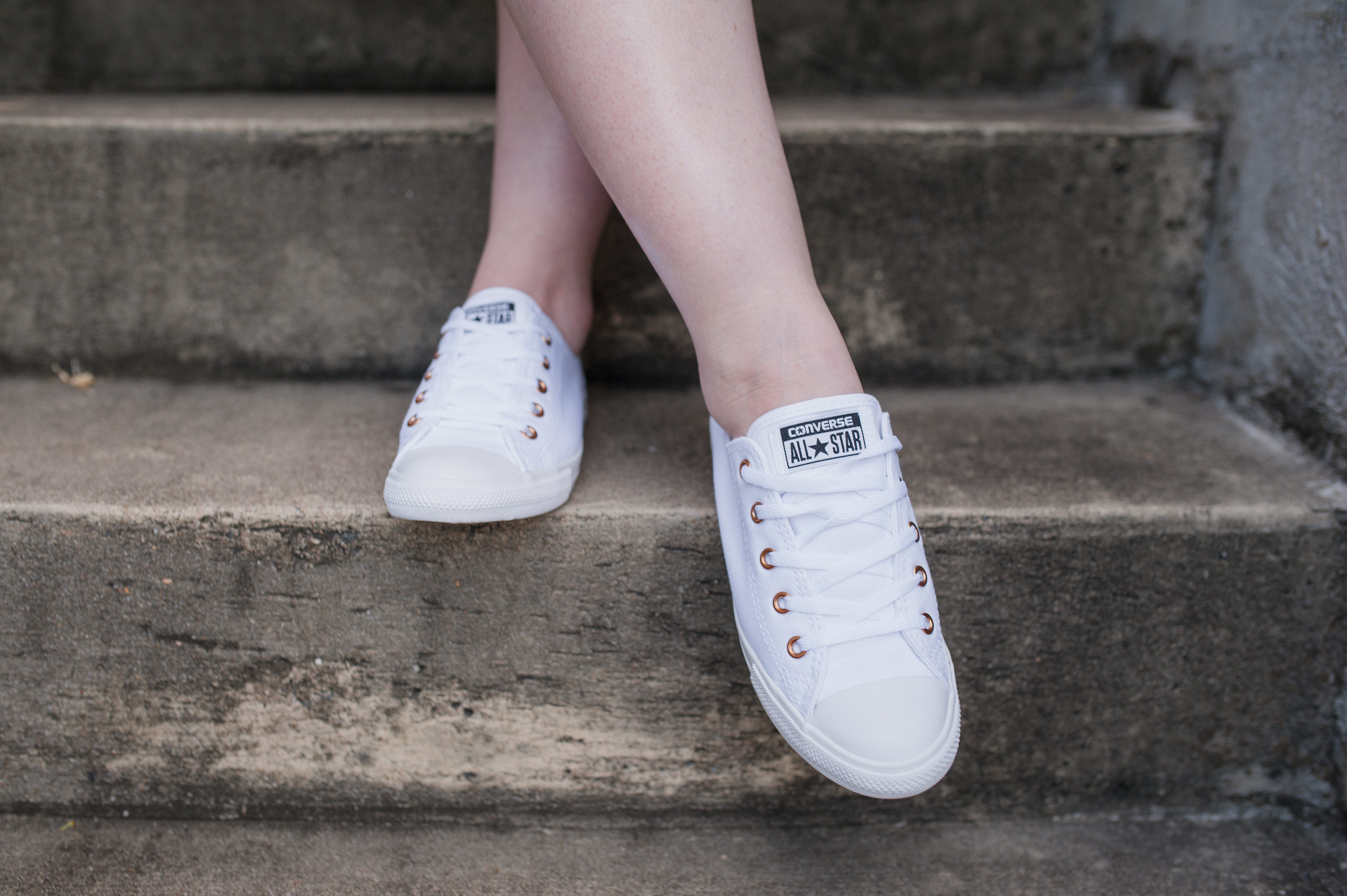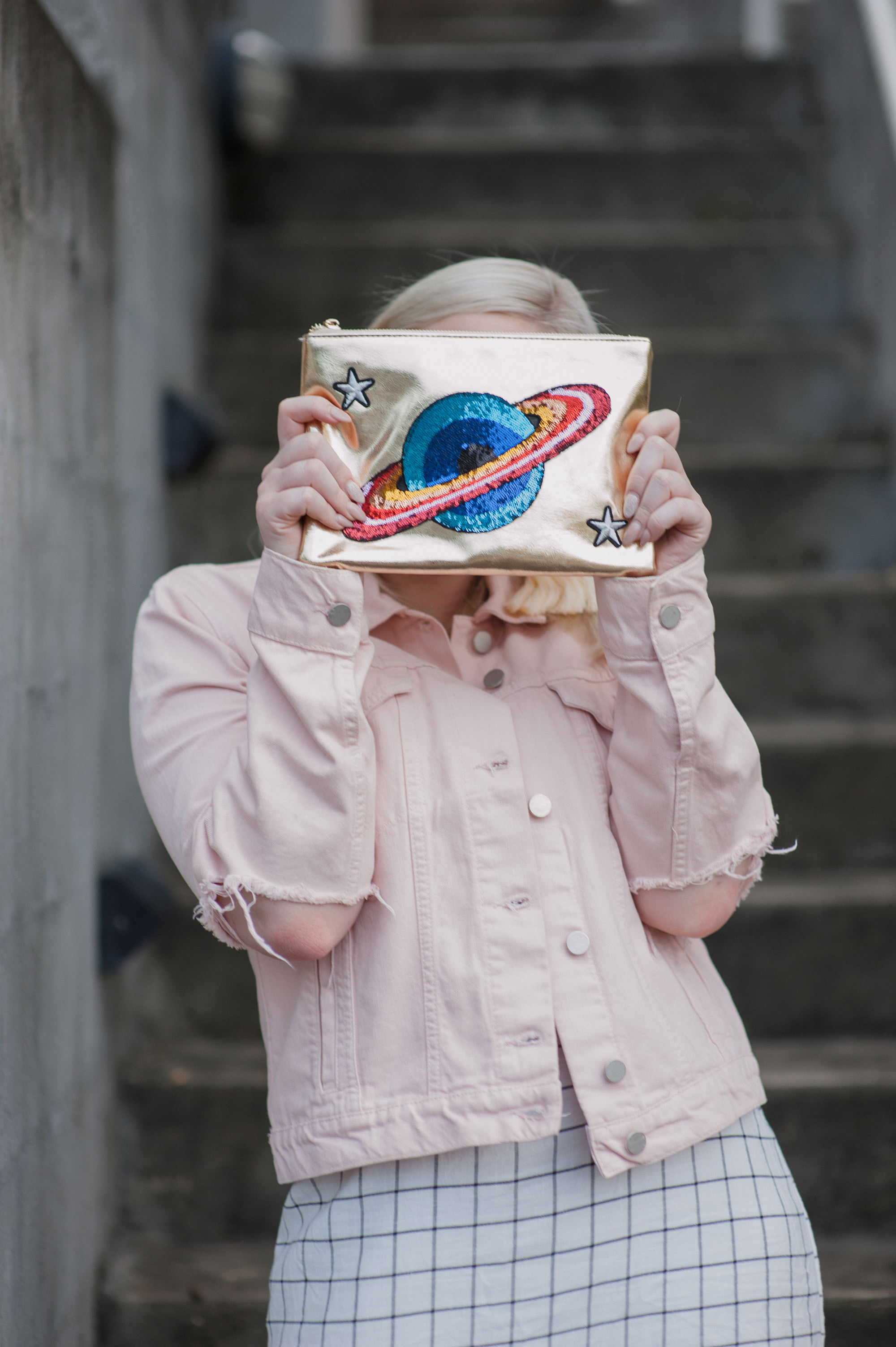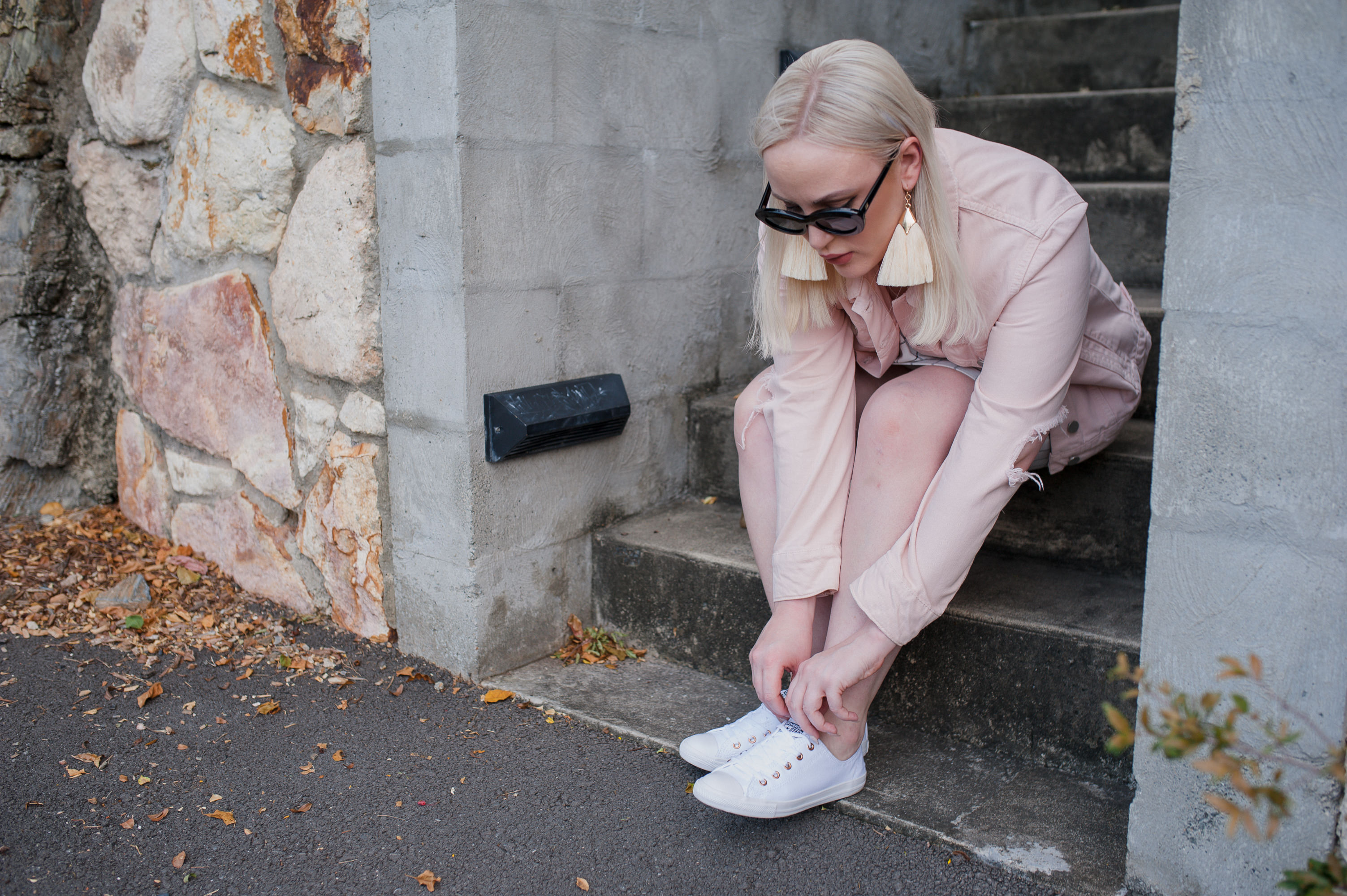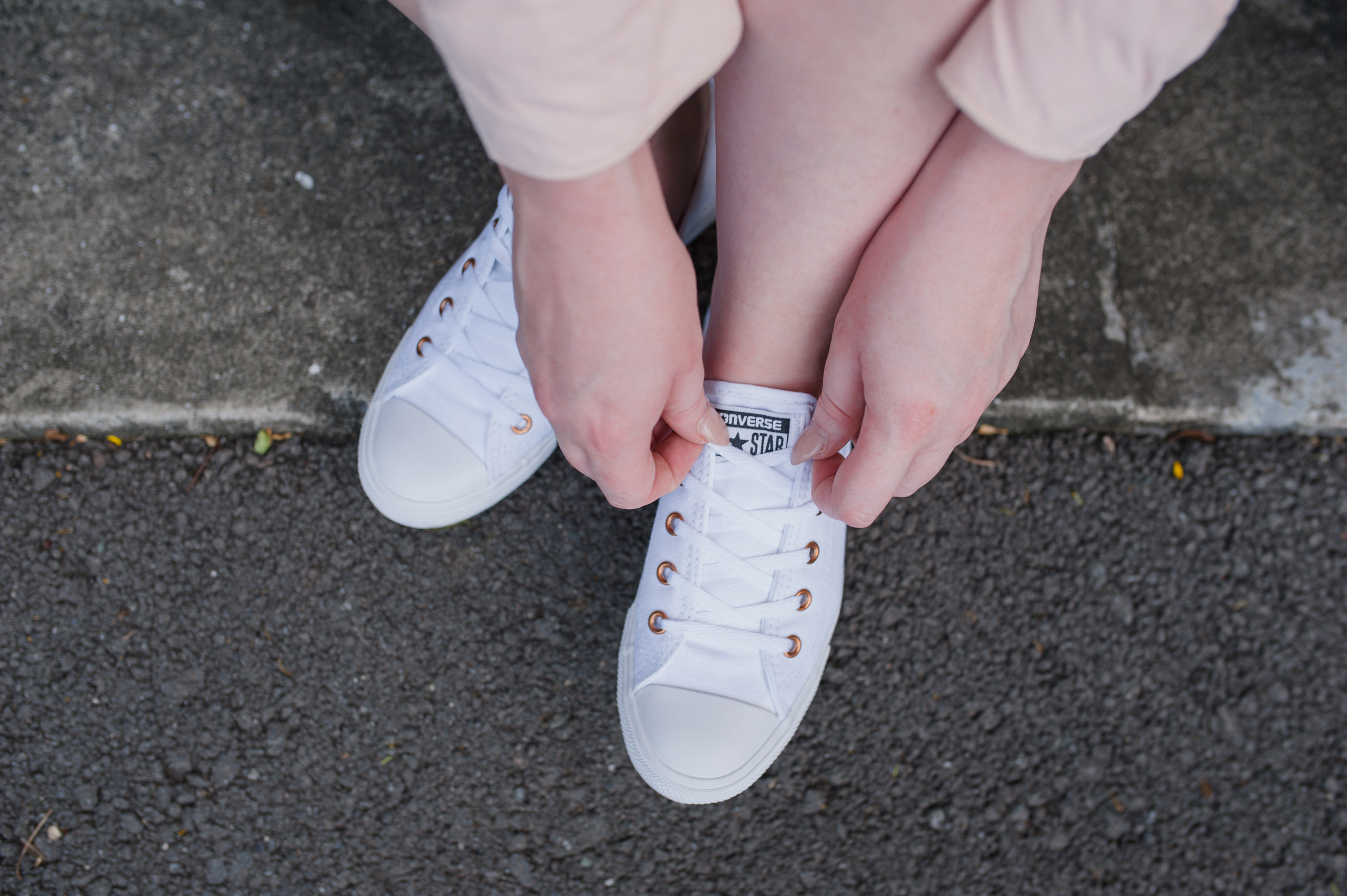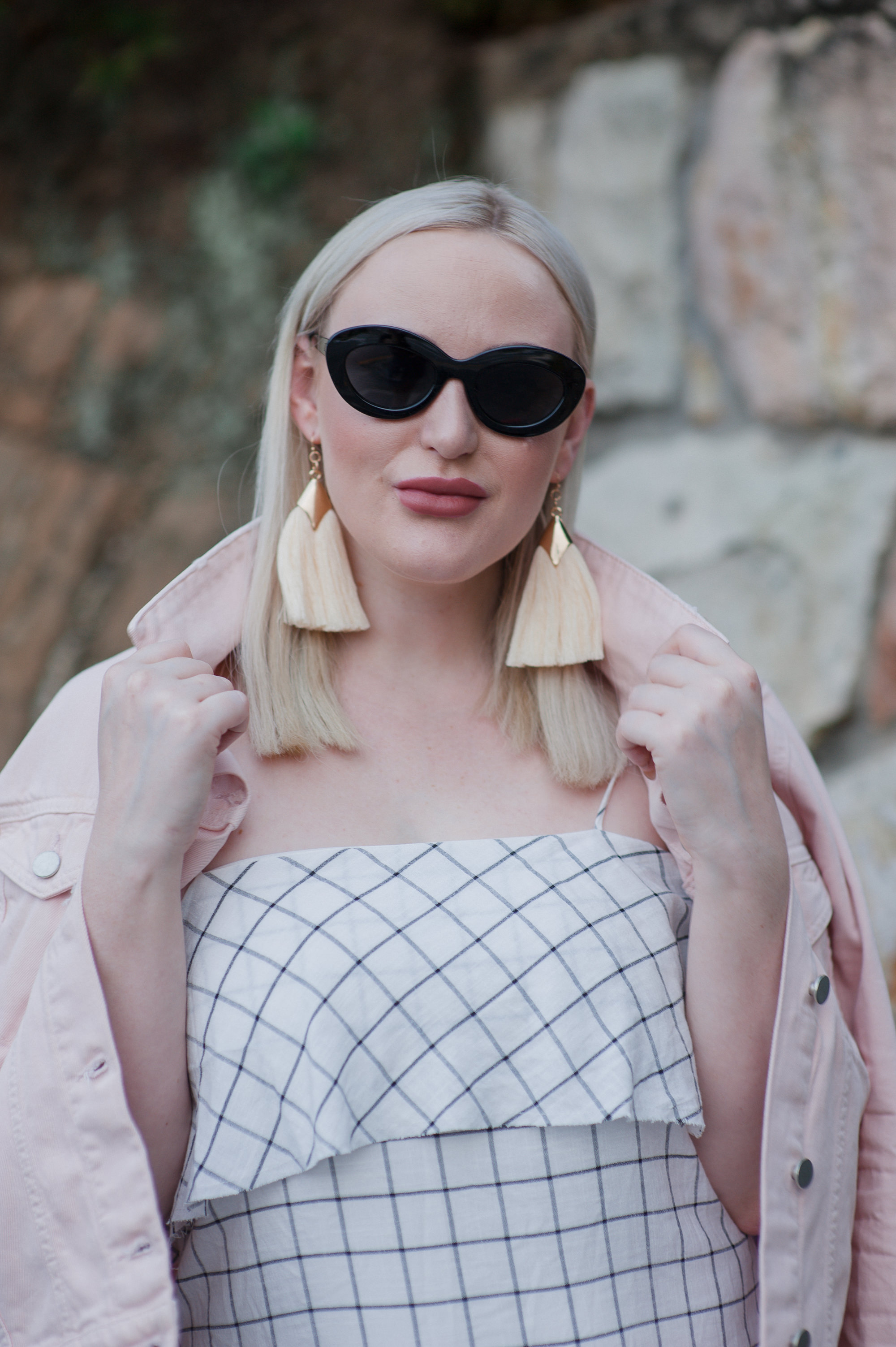 Converse Chuck Taylor All Star Dainty Sneakers, Le Specs Fluxus Sunglasses, Lulu & Rose Dress (available in-store), Adorne Clutch (arriving soon), Adorne Tassel Earrings (arriving soon).
This may shock and astound you, but up until now, I haven't owned a pair of sneaks. I know – I'm weird and far too accustomed to heels it seems. But in my quest to build the quintessential European dream wardrobe, I figured a pair of sneaks is definitely necessary.
First stop, Glue Store, delivering the goods with this fresh pair of Converse sneakers. I do love this style, because just like the name they are extremely dainty on the foot, remaining simple and classic with metallic detailing seen in the rose gold eyelets. When styling these sneaks I still want to convey my feminine charm, so I'm teaming them with a relaxed, monochrome dress, also from Glue.
To complete the look I've opted for the cutest little tassel earrings and a celestial clutch, both of which are part of new season Adorne. But nothing says chic like a pair of 90's inspired (hello Sarah Michelle Gellar!) noir sunglasses. Sharp, sleek and speaking sass in volumes.
Ladies, if you're on the hunt for a pair of sneaks, or perhaps a cute ensemble, I would definitely suggest checking out Glue's new arrivals, because there's a little trinket for all!
SHOP THE POST:

Photography by Erin Smith Photography
---